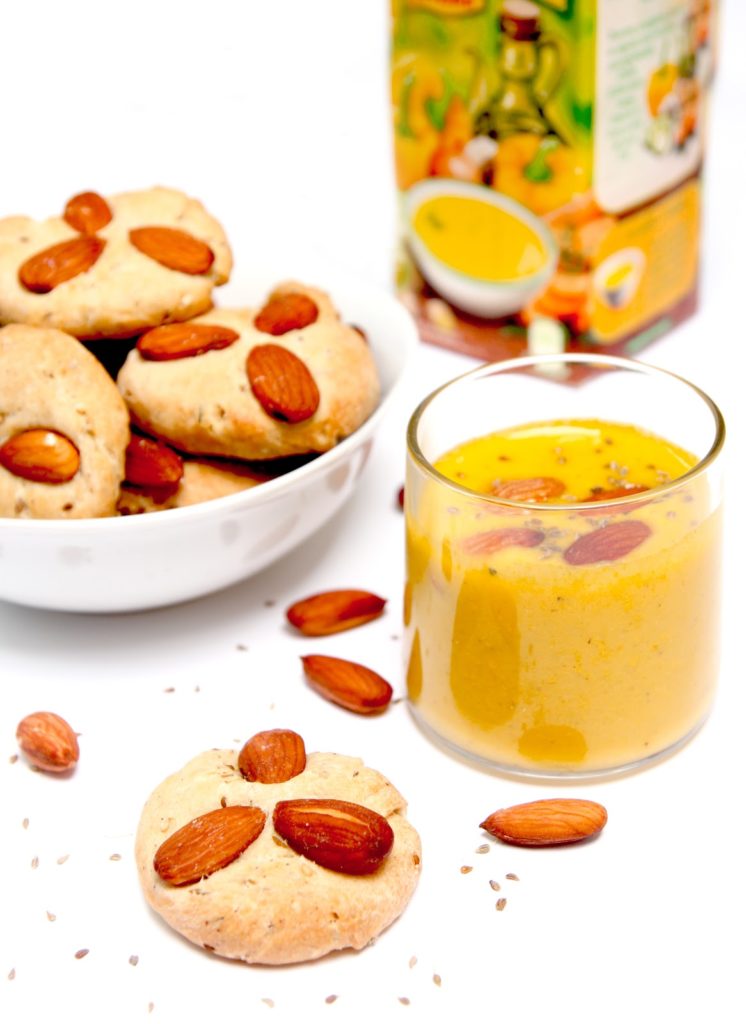 I continue my partnership with Alvalle (two recipes per month until August!) and I take the opportunity to create recipes that I hope you will like… Especially with the nice weather coming back!
This year by chance, as you know, I went to Andalusia and was able to visit Arcos de la Frontera which has a delicious recipe for sweet shortbread with olive oil and anise (see recipe
HERE
). It didn't take much to make me want to adapt a savory version of this speciality to accompany my Alvalle Cold Soup. The result is crispy rolls with cumin, anise, sesame and olive oil, topped with toasted almonds! It is truly addictive…for the aperitif!
Recipe for Arcos de la Frontera bread rolls (for about 20 pieces)
-1 brick of Alvalle Sweet Pepper and Spice Cold Soup
-1 packet of dry baker's yeast or 10g of fresh
-20g of toasted sesame seeds
Place all ingredients except almonds and water in a food processor. You can of course make this dough by hand!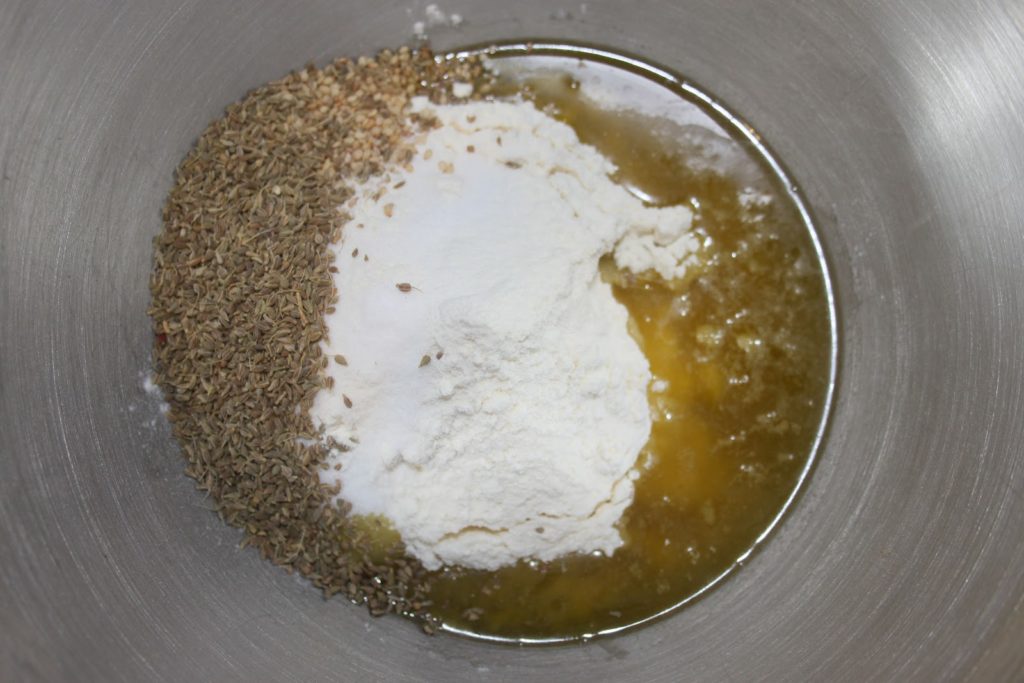 Mix everything together and add warm water gradually to form a bread dough.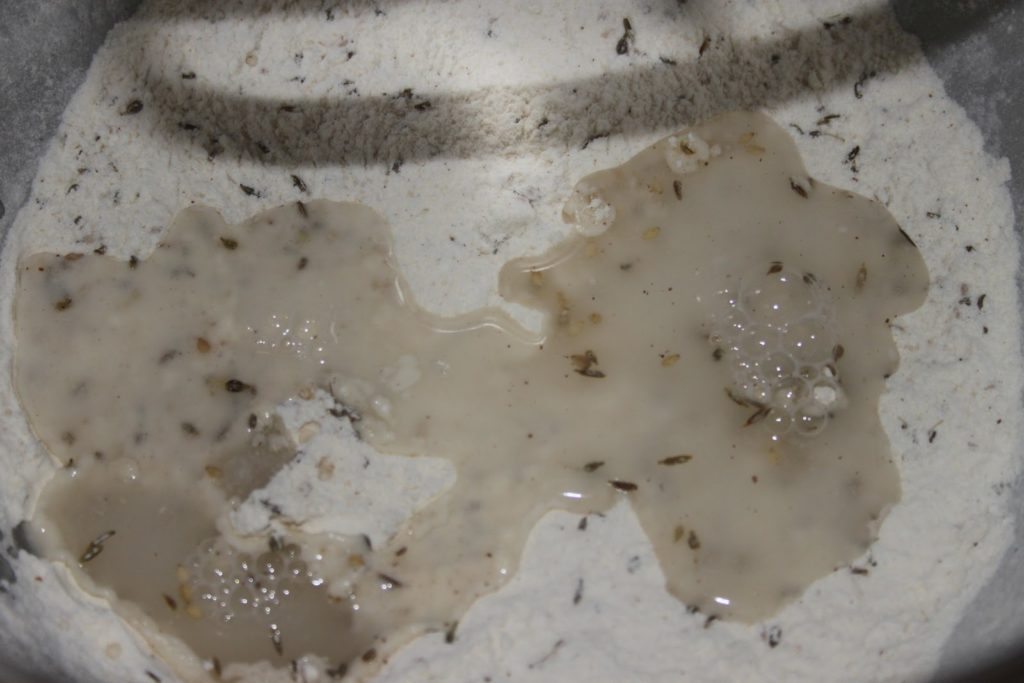 It doesn't take much time. Knead for about 15 minutes.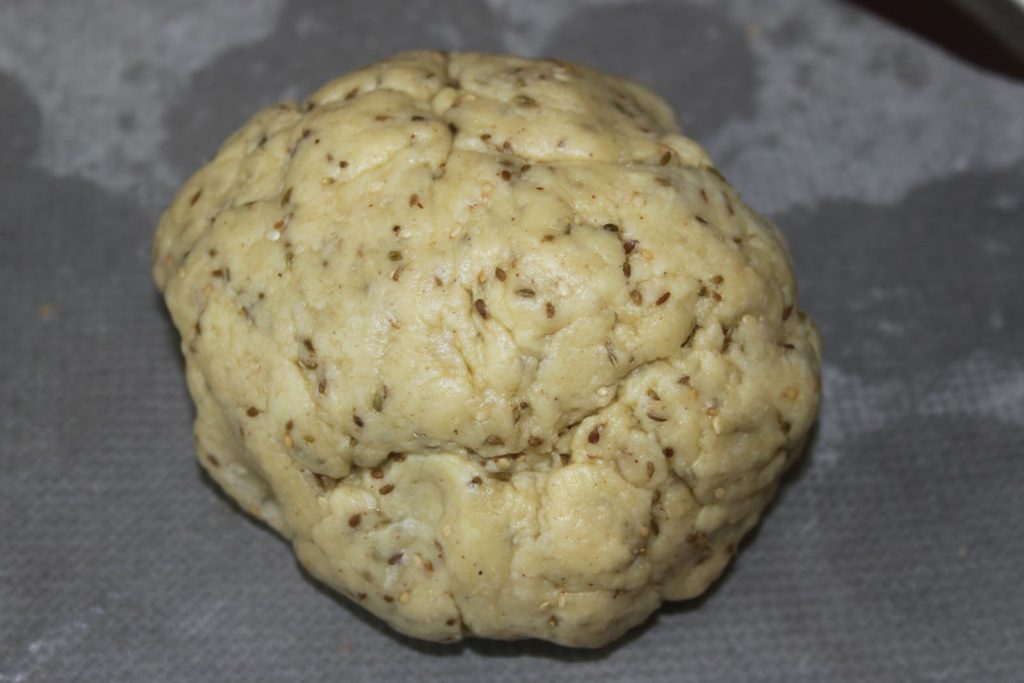 Form balls of 30g each. Place them on a baking sheet lined with parchment paper.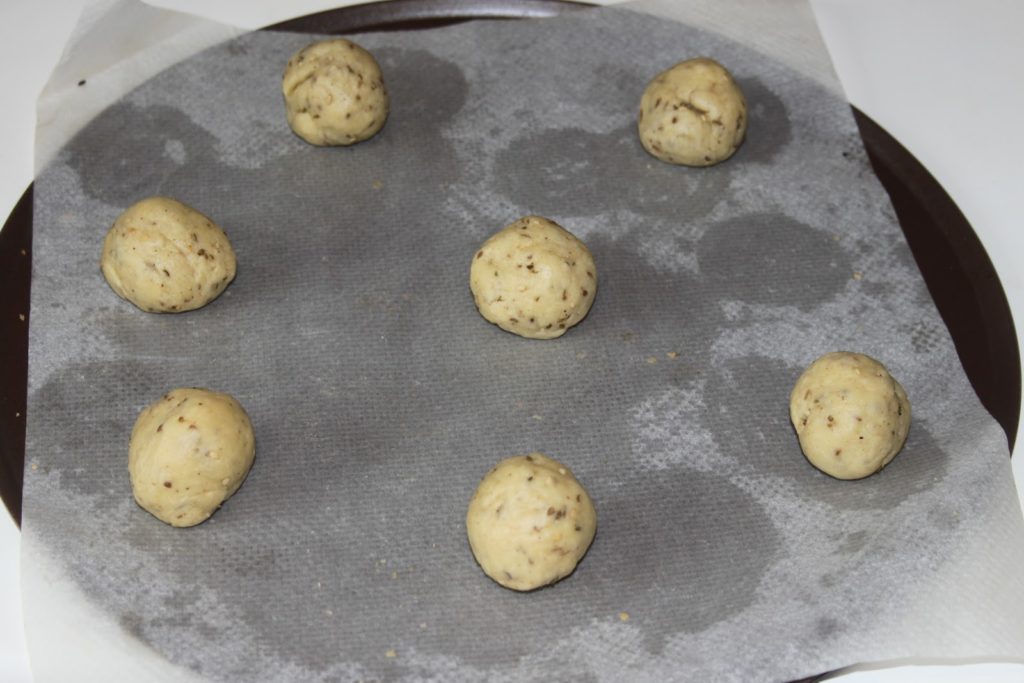 Flatten each dumpling by hand and brush a little water on each one.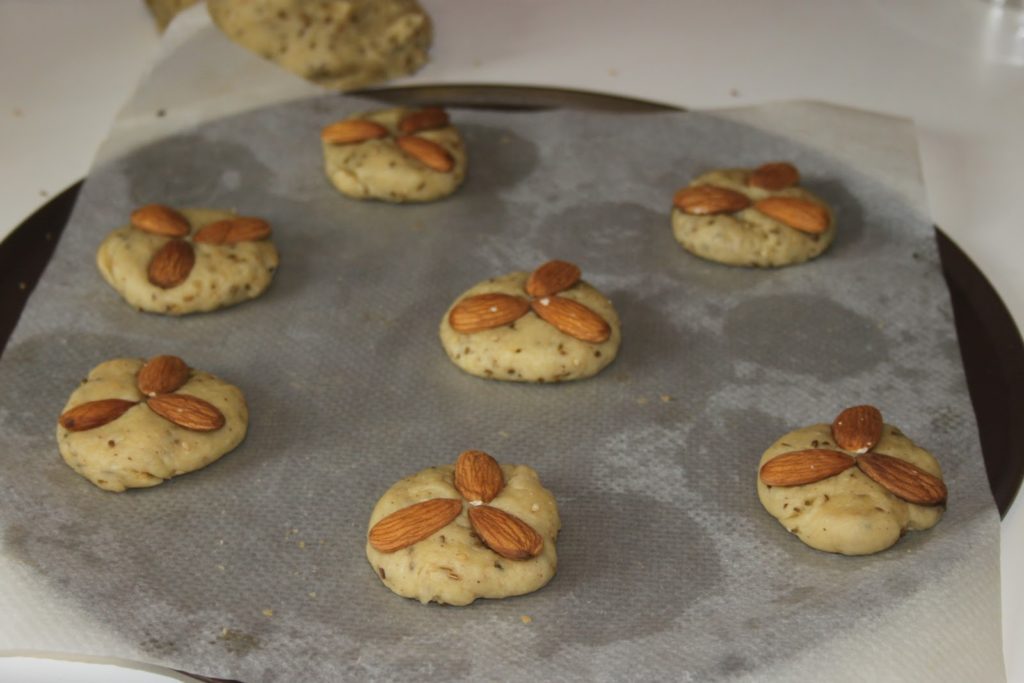 Place 3 almonds on each roll and let rise at room temperature for 30 minutes.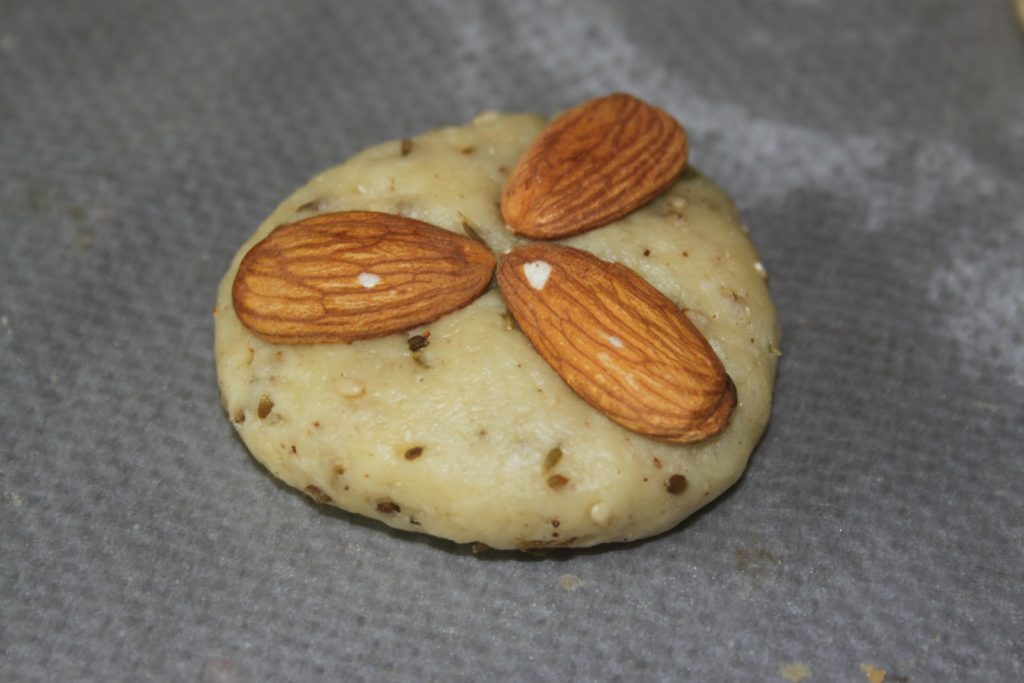 Bake at 180 degrees for 15-20 minutes, keeping an eye on it. You have to have beautiful golden buns! Enjoy immediately with Alvalle Sweet Pepper and Spice Cold Soup!