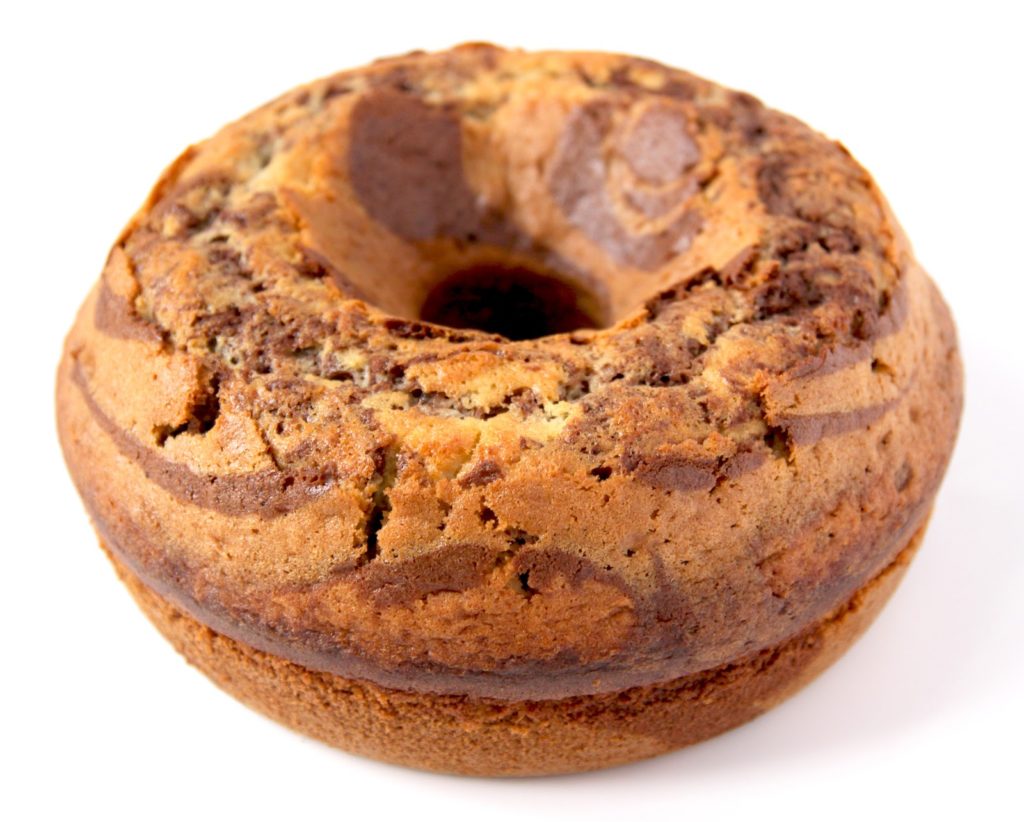 It's a bit of a coincidence that I'm posting the marble recipe today. I hadn't planned on making it right away (I have lots of savory recipes to make) but here it is! In any case, this is a great classic. This is the perfect cake to introduce children to baking. This recipe is perfect for them as there is nothing complicated about it and they will see the cake swell up. Plus, they can have fun creating designs inside this cake. I give you a recipe that works wonderfully. You can add whatever you want, but this is a very good basis for letting your imagination run wild.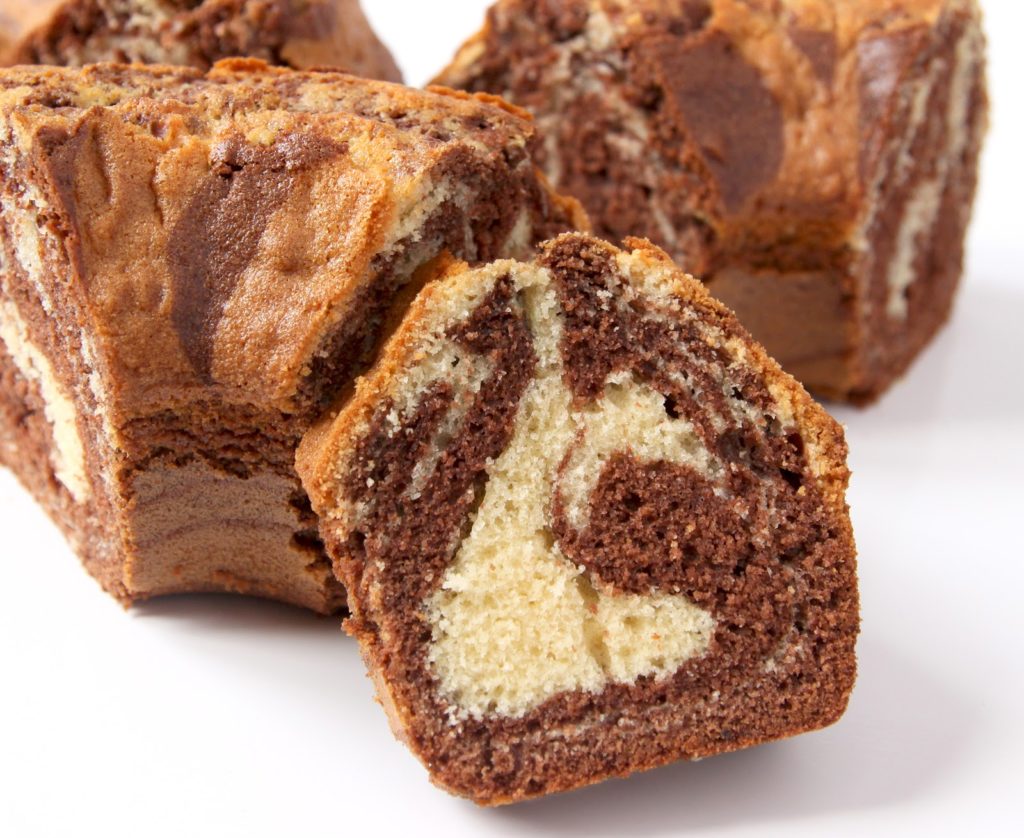 Marble cake recipe:
-250 ml of semi-salted butter
-110g of semi-skimmed milk
-325g of egg (6 eggs of 55g)
-35g of unsweetened cocoa powder
Mix the soft butter with the powdered sugar until creamy.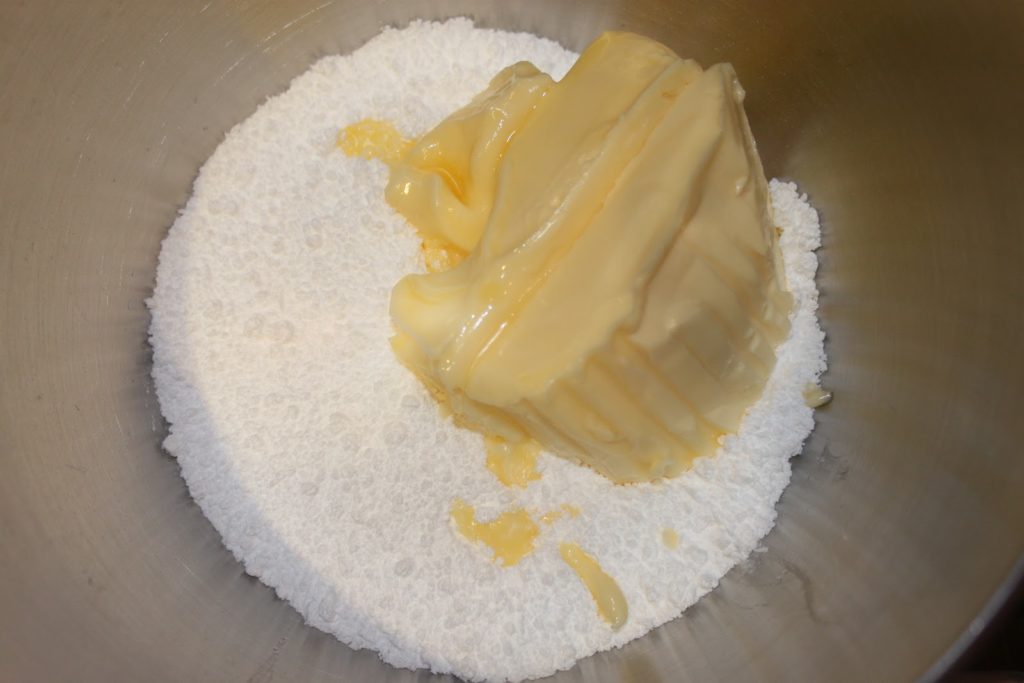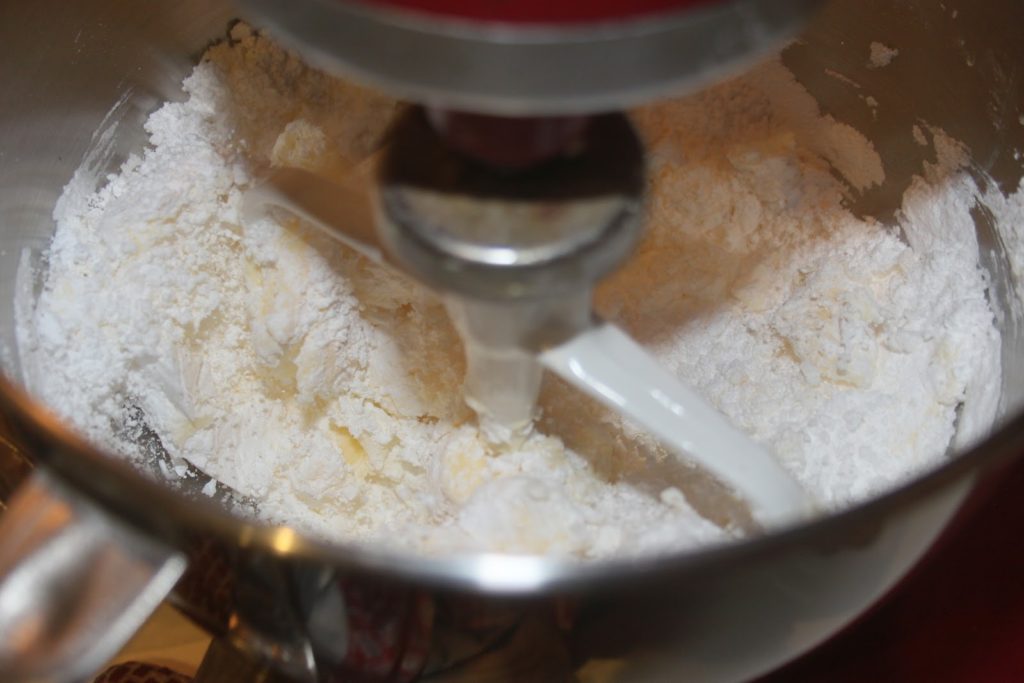 Mix the beaten eggs with the milk and add this liquid little by little, while mixing with the buttered cream. On the picture: I added everything at once and it's not the right thing to do! Do as above…! If not, you'll need elbow grease to remove the lumps!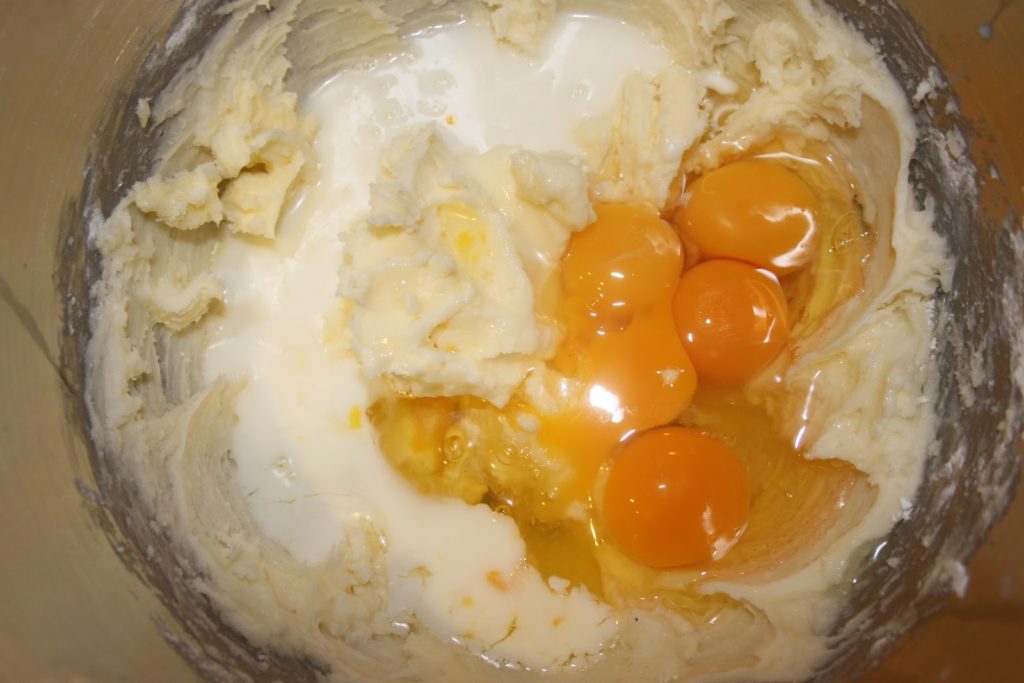 Mix the flour and the yeast and add all at once to the previous mixture.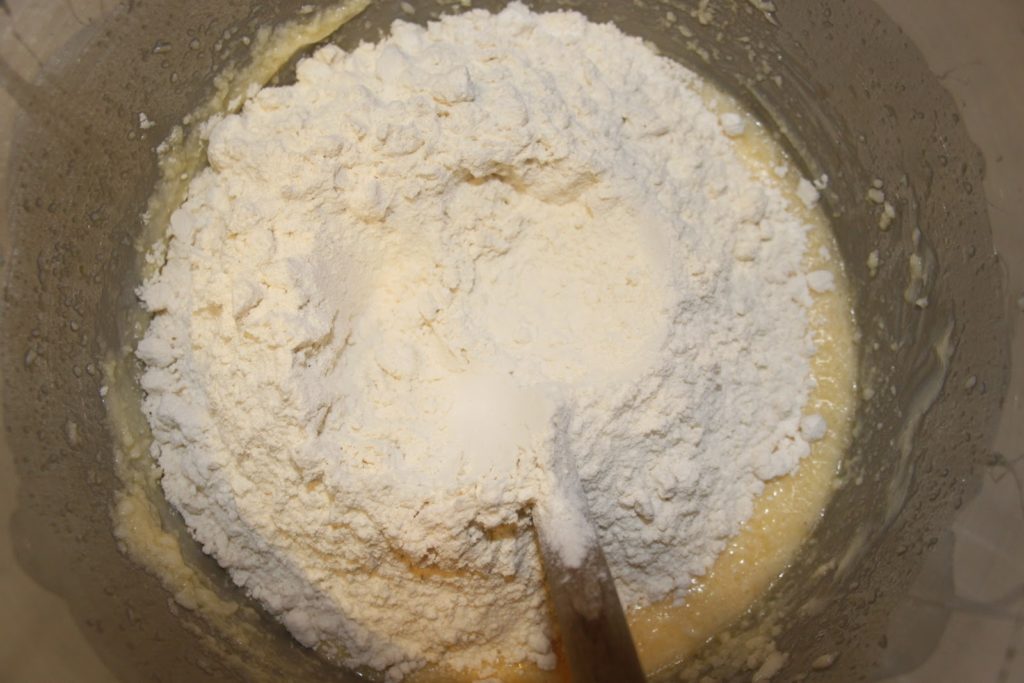 Separate the dough in two: in one half, add the sifted cocoa.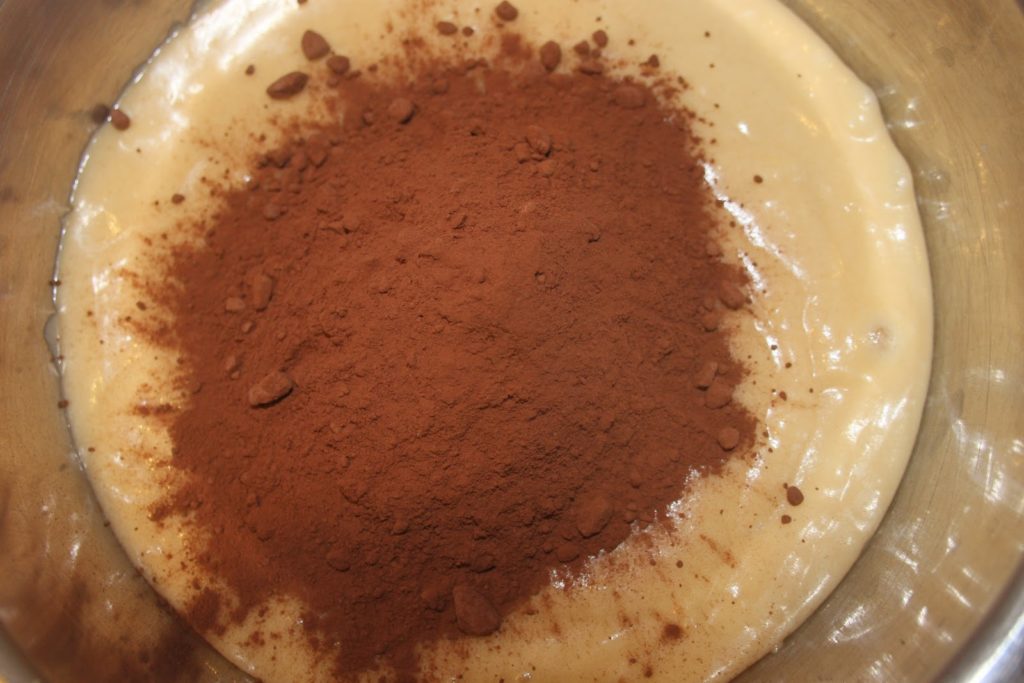 Butter or line a cake pan with parchment paper. Here I used a non-stick mold with a touch of grease spray. Pour the two doughs (chocolate and plain) alternately into the pan. You can also add 3-4 tablespoons of one batter and then the other to a single spot in the pan. We can actually do whatever we want!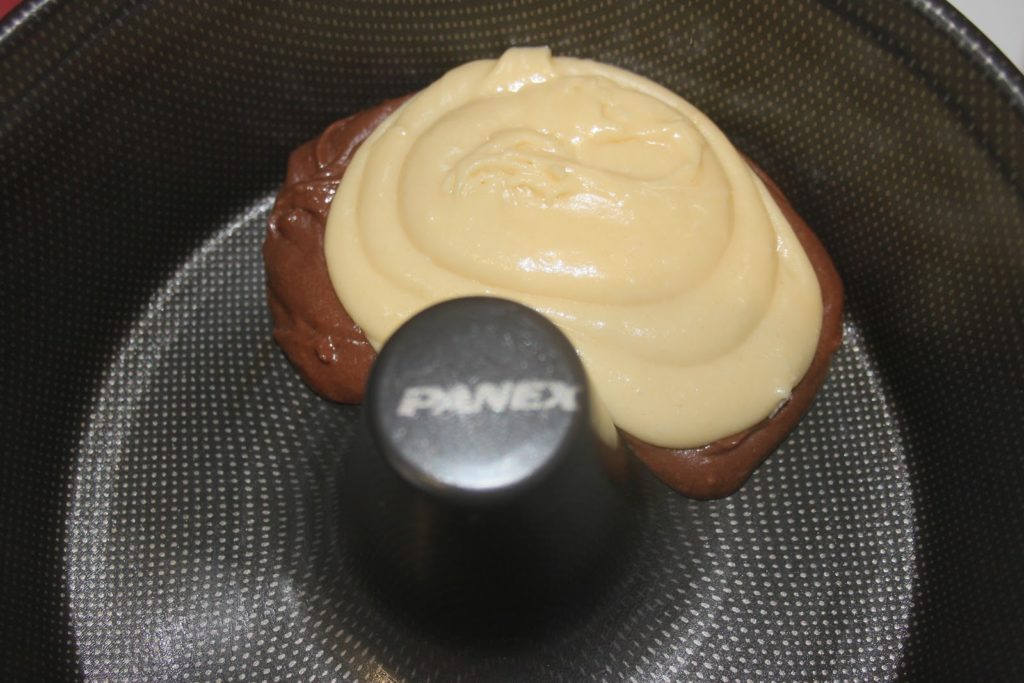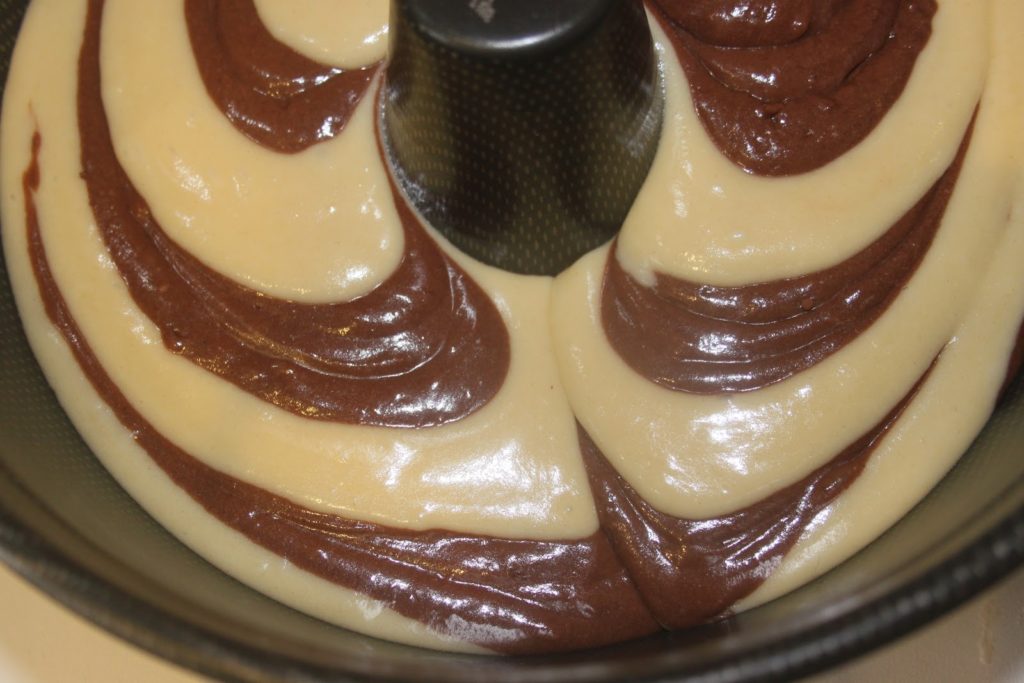 Bake at 170°C for 45 minutes and then monitor the state of cooking. A knife blade should come out dry. You can also see it with the naked eye by shaking the pan very slightly and observe the reaction of the cake!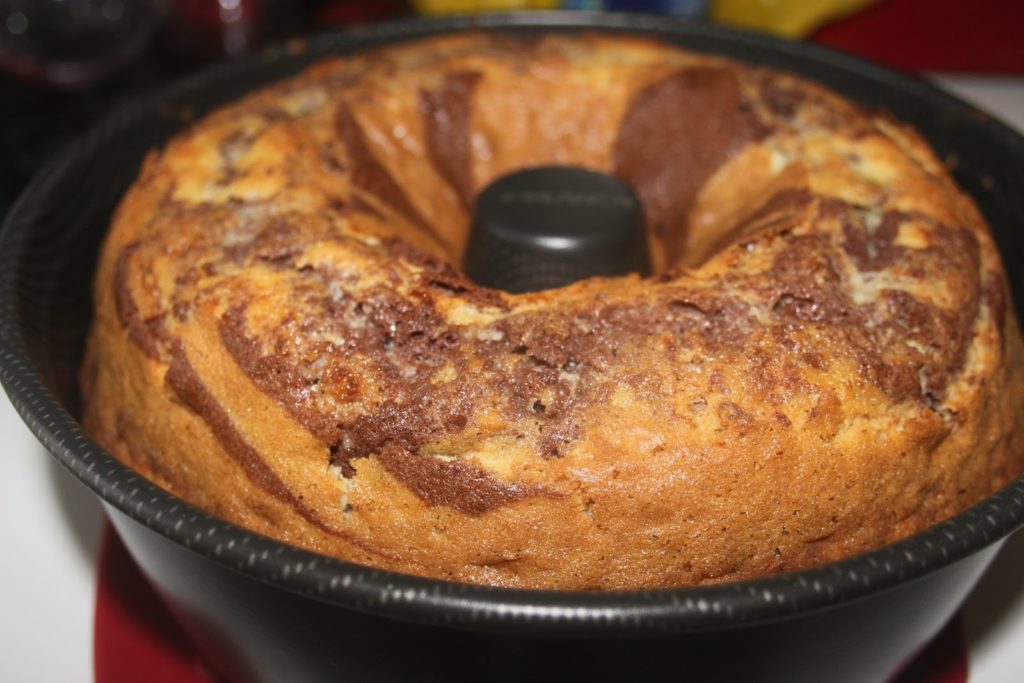 Turn out and cool on a rack.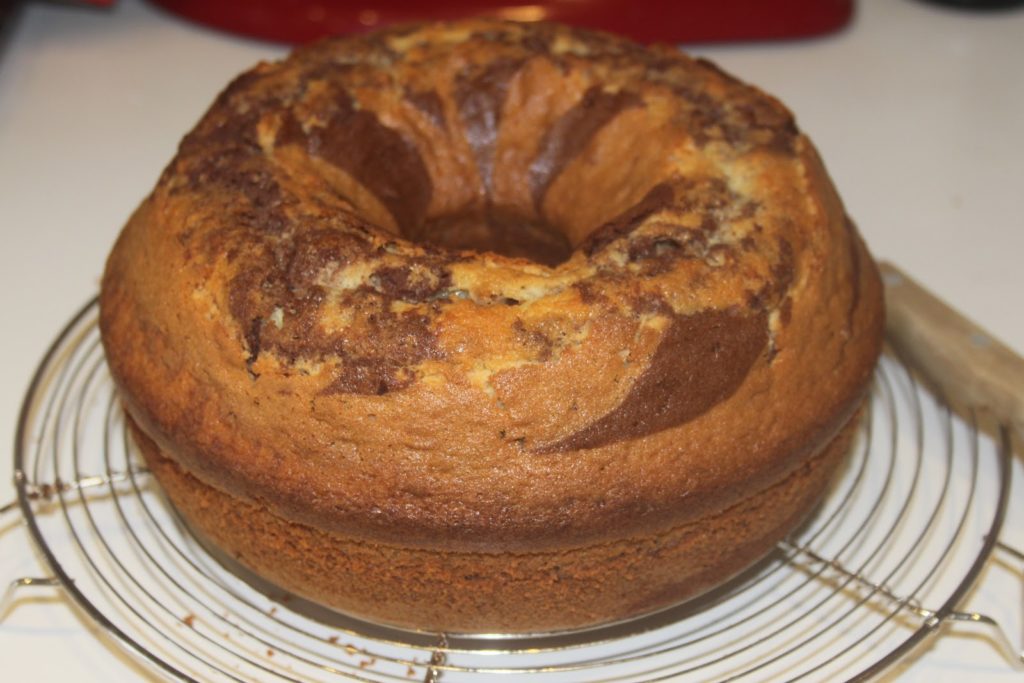 Slice it up and let the kids come and devour it!