I have just returned from Rome where I spent a few days of vacation again, that I already offer you a really simple recipe! The translation being "cheese and pepper". The sauce is made with the cheese and the pasta cooking water. You just have to be careful not to recook the sauce, which in this case would cause the pecorino to curdle. In about ten minutes, everything is ready and absolutely delicious!
Recipe for 4 people:
400g pasta (spaghetti to be traditional, but I used rigatoni here)
250g pecorino romano
black pepper, salt
olive oil
Put the pepper in a small mortar (or even on a cutting board) and crush it. On the board, take a large knife to crush with the dish of it.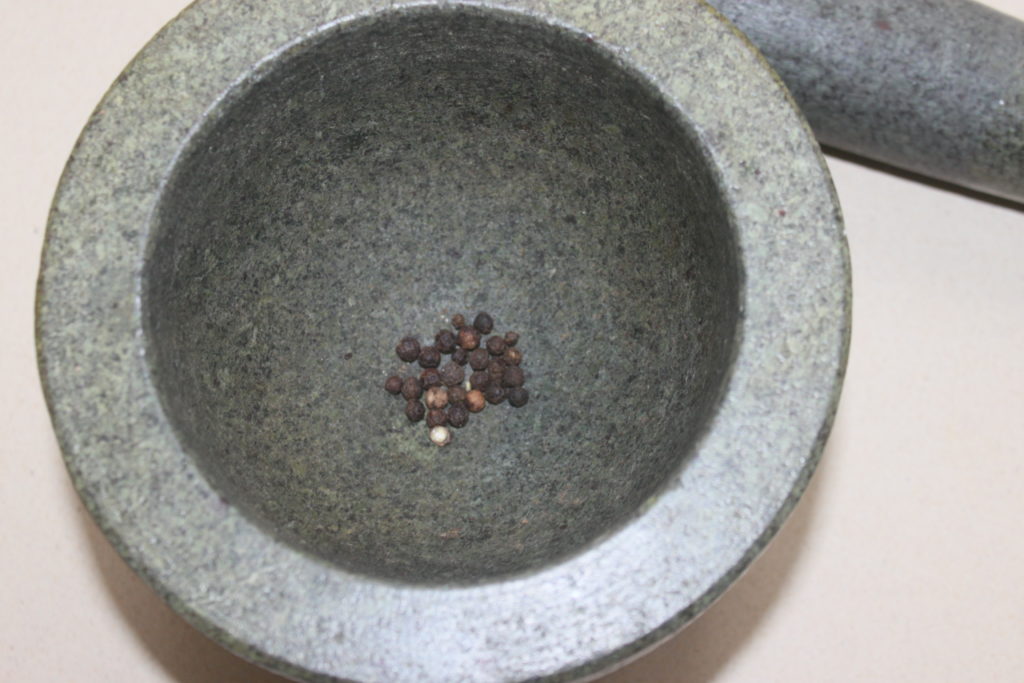 Put about fifteen peppercorns to grill for a minute over moderate heat, stirring. Set aside.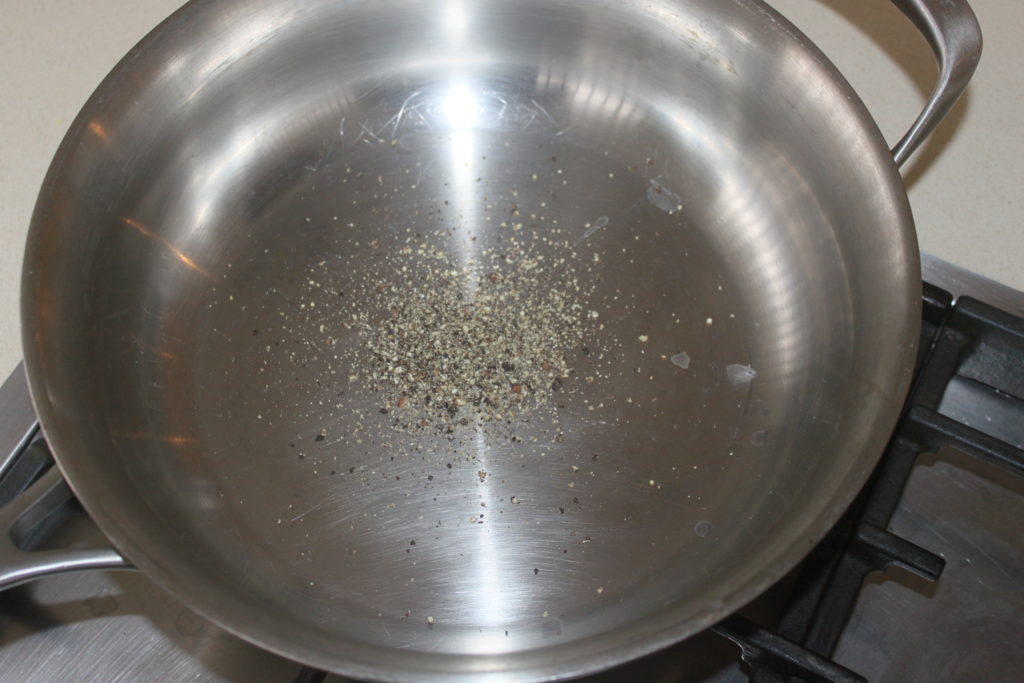 Put a pot of water to boil. Then cook the pasta for 1 minute less than the al dente recommendation. I don't salt the pasta water at all because the pecorino is already quite salty.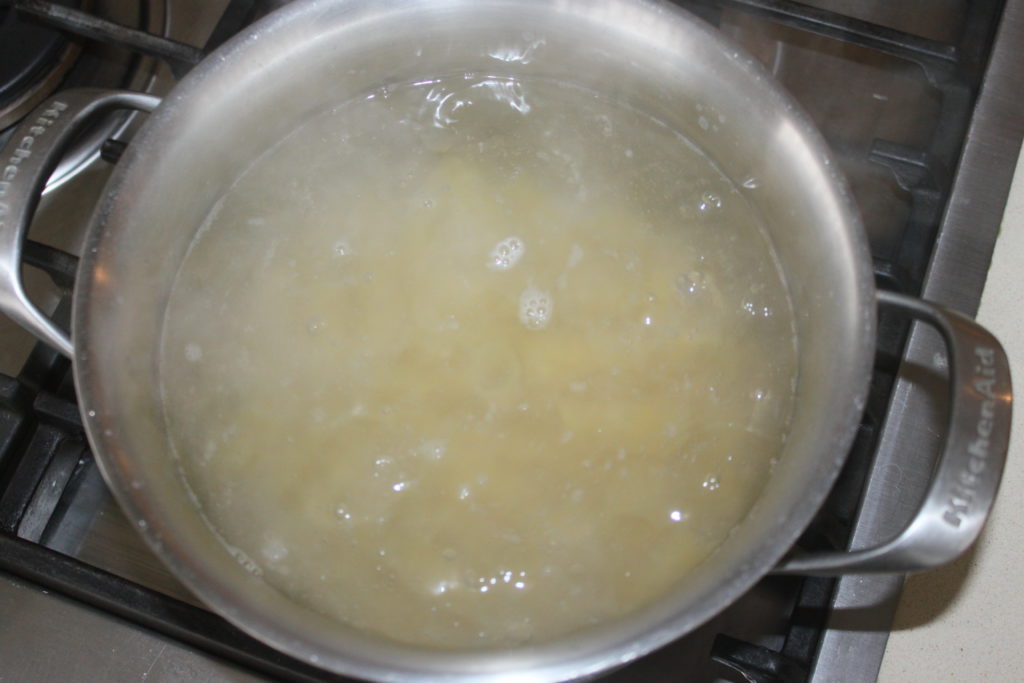 While the pasta cooks, finely grate the pecorino.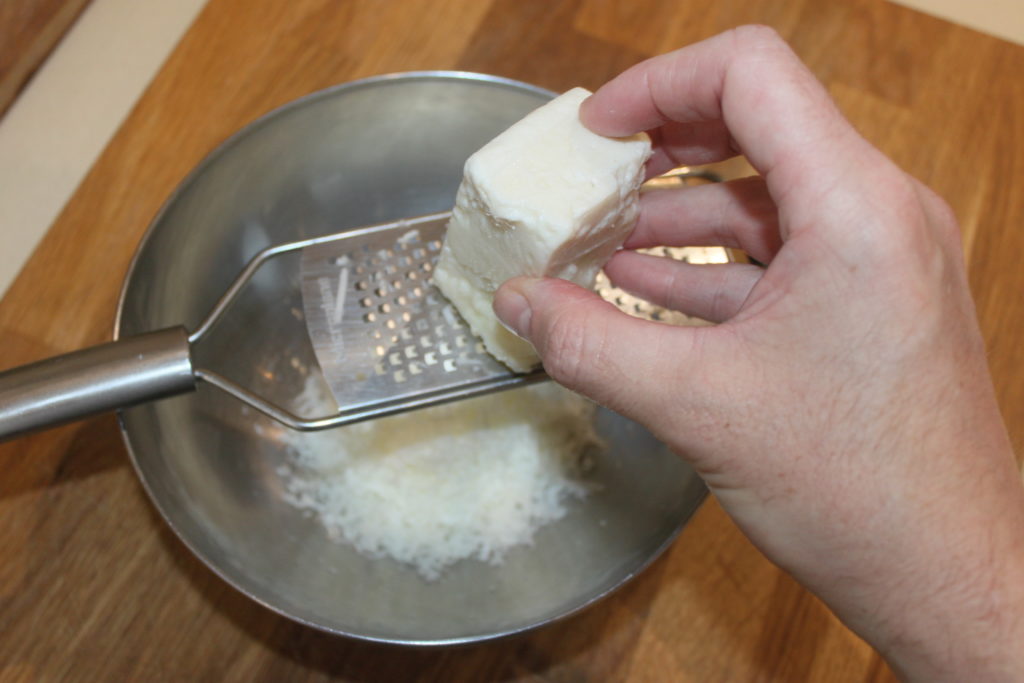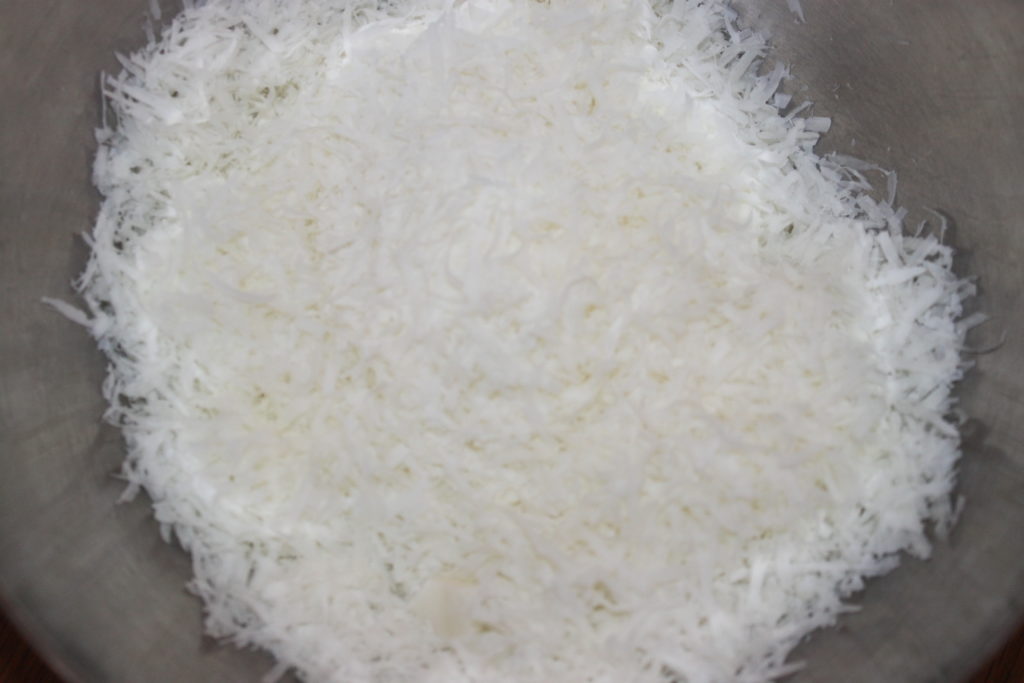 Pour a little cooking water into the cheese.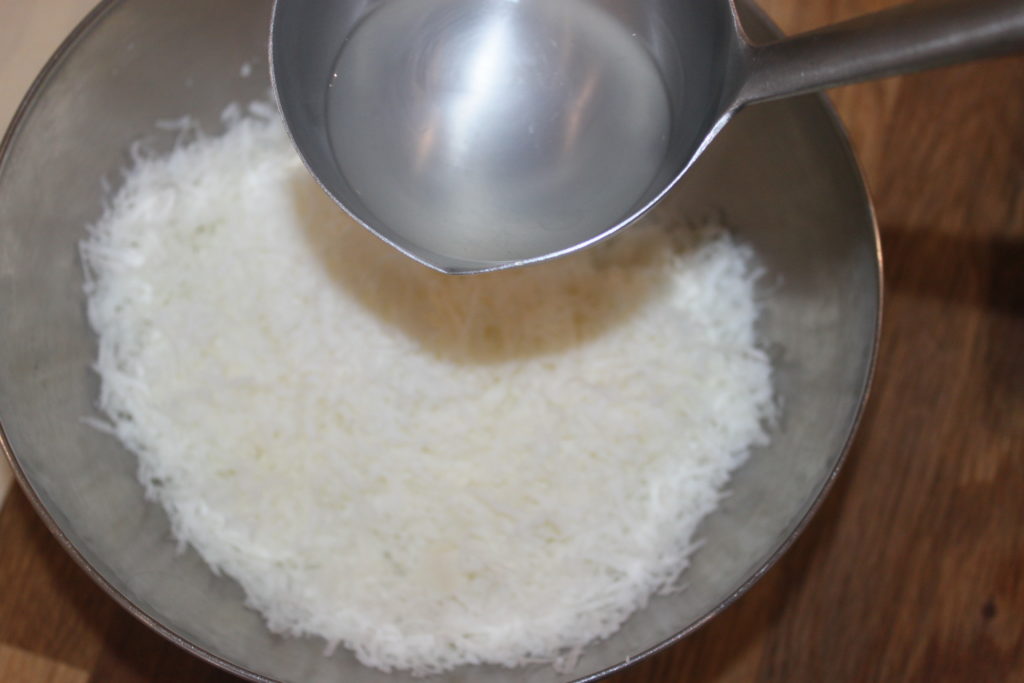 With a small whisk, mix without delay and add just enough water to create something creamy. Be careful not to add too much water, otherwise the sauce will no longer be creamy. Go in small amounts.
Add the lightly roasted black pepper.
Keep some pasta cooking water aside. Drain the pasta then put it back in the pan over moderate heat with two to three tablespoons of cooking water and a tablespoon of olive oil. Cook until the liquid is completely absorbed.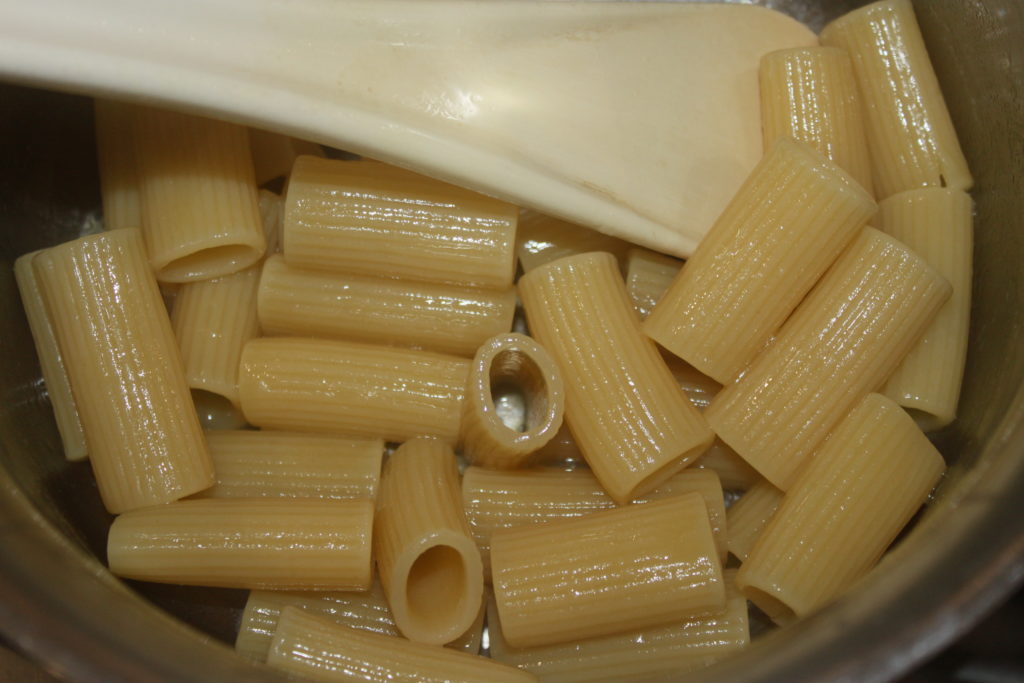 Cut the fire! Then pour the pecorino cream. Above all, do not put the fire back on, otherwise the cheese will coagulate. This is why the pasta is reheated with a little water beforehand, so that everything is hot.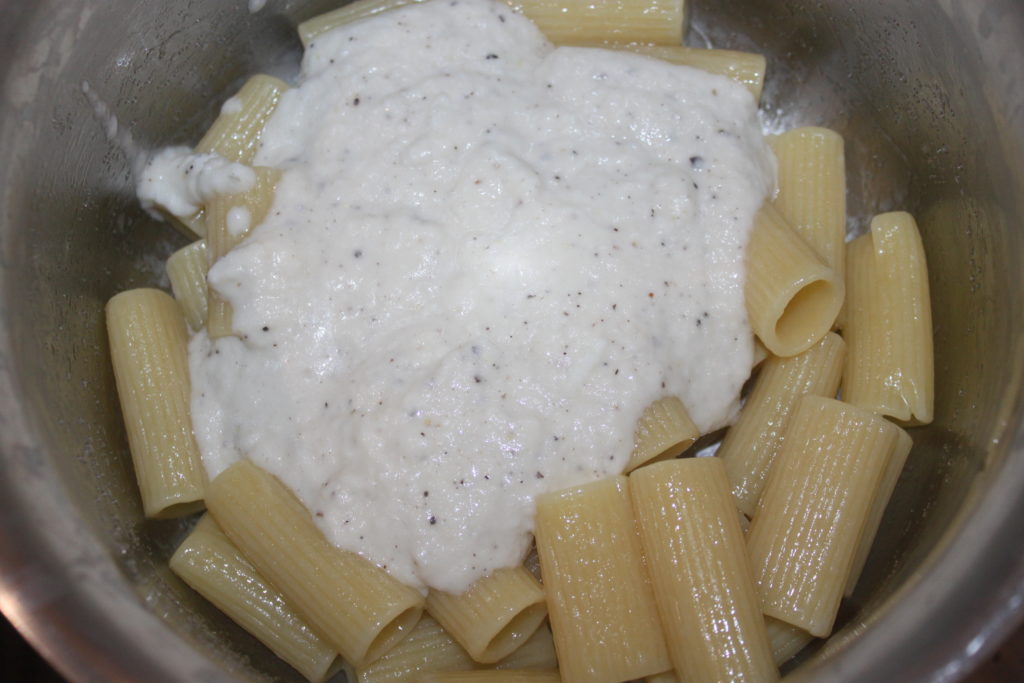 Mix well.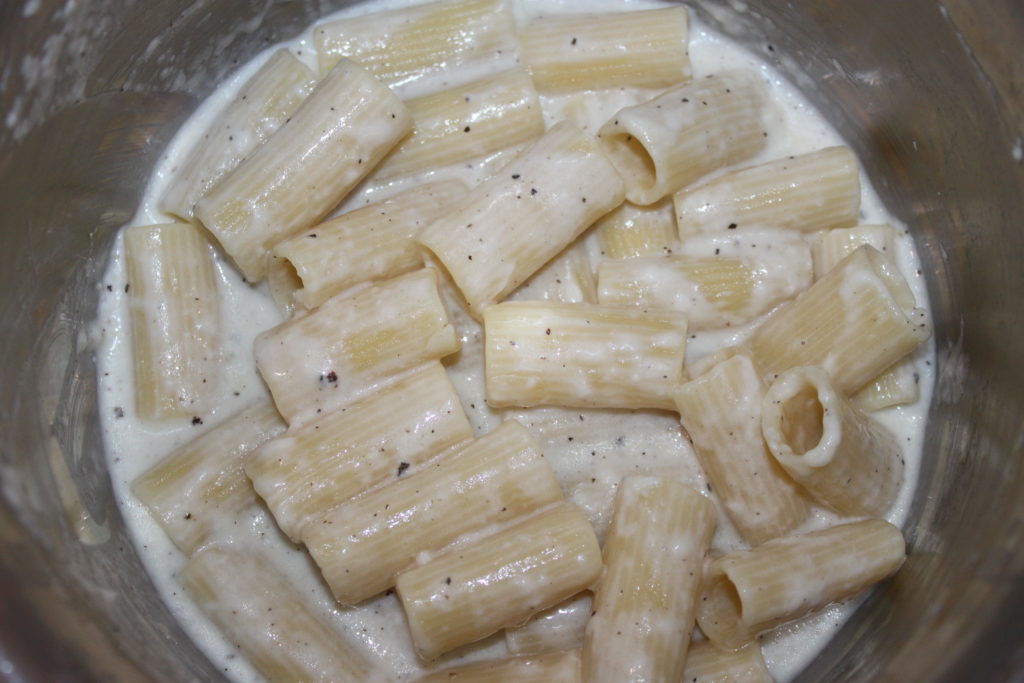 Serve with a little more black pepper.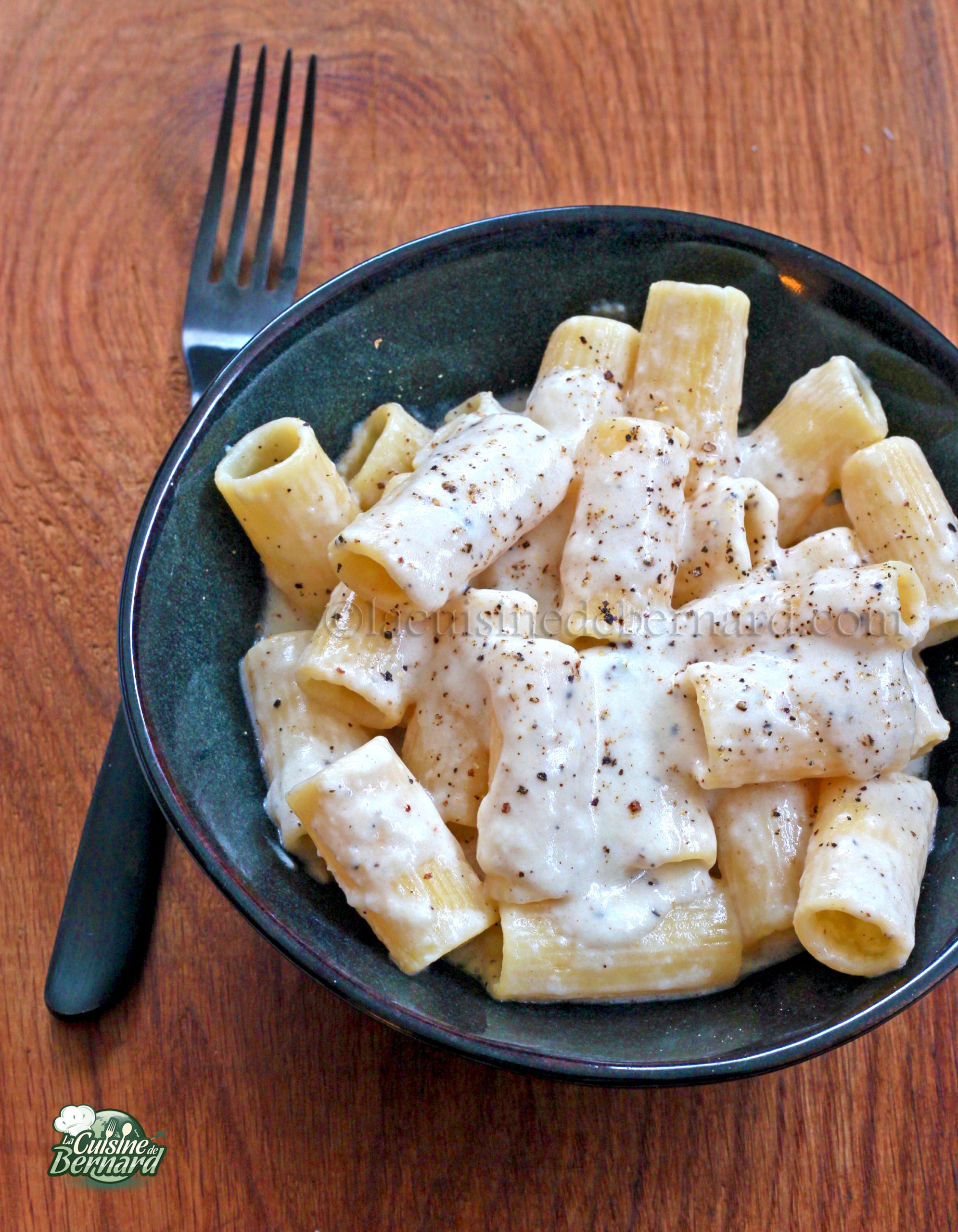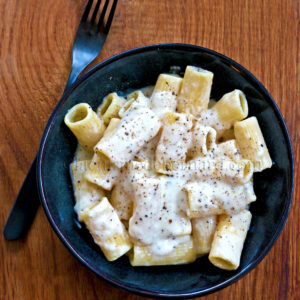 Cacio e pepe
Je reviens à peine de Rome où j'ai passé à nouveau quelques jours de vacances, que je vous propose déjà une recette vraiment simplissime ! La traduction étant « fromage et poivre ». La sauce est faite avec le fromage et l'eau de cuisson des pâtes. Il faudra juste faire attention à ne pas recuire la sauce qui dans ce cas ferait cailler le pecorino. En une dizaine de minutes, le tout est prêt et absolument savoureux !
Instructions
Mettez le poivre dans un petit mortier (ou même sur une planche à découper) et écrasez-le. Sur la planche, prenez un large couteau pour écraser avec le plat de celui-ci.

Mettez une quinzaine de grains de poivre à griller une petite minute sur feu modéré en mélangeant. Mettez de côté.

Mettez une casserole d'eau à bouillir. Puis mettez les pâtes à cuire 1 minute de moins que la recommandation al dente. Je ne sale pas du tout l'eau des pâtes car le pecorino est déjà assez salé.

Pendant la cuisson des pâtes, râpez finement le pecorino.

Versez un peu d'eau de cuisson dans le fromage.

Avec un petit fouet, mélangez sans attendre et ajoutez juste assez d'eau pour créer quelque chose de crémeux. Attention à ne pas verser trop d'eau, sinon la sauce n'est plus crémeuse. Allez-y par petites quantités.

Ajoutez le poivre noir légèrement torréfié.

Gardez un peu d'eau de cuisson des pâtes de côté. Égouttez les pâtes puis replacez-les dans la casserole sur feu modéré avec deux-trois cuillerées à soupe d'eau de cuisson et une cuillerée à soupe d'huile d'olive. Laissez cuire jusqu'à absorption complète du liquide.

Coupez le feu ! Puis versez la crème de pecorino. Ne remettez surtout pas le feu en route sinon le fromage va coaguler. C'est pour cela que l'on réchauffe les pâtes avec un peu d'eau avant, pour que le tout soit bien chaud.

Servez avec un peu plus de poivre noir.
Nutrition
Calories:
266
kcal
Carbohydrates:
8
g
Protein:
21
g
Fat:
17
g
Saturated Fat:
11
g
Polyunsaturated Fat:
0.5
g
Monounsaturated Fat:
5
g
Cholesterol:
65
mg
Sodium:
1234
mg
Potassium:
351
mg
Fiber:
2
g
Sugar:
4
g
Vitamin A:
693
IU
Vitamin C:
7
mg
Calcium:
679
mg
Iron:
1
mg