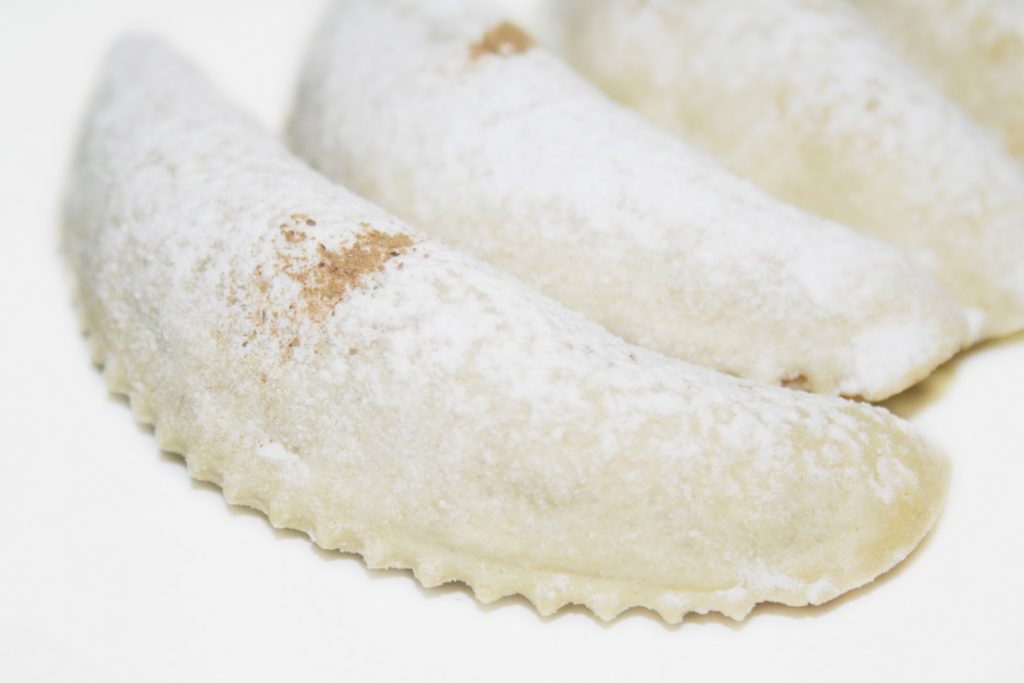 Here's a recipe for Gazelle Horns! It will not be the only one, as there are several kinds. There are even finer ones, but they are Moroccan. I will be sure to go to the site to look for these other versions. I will also soon publish the recipe for "Algerian gazelle horns" which are coated with powdered sugar. This recipe was previewed in the February newsletter and was scheduled to be released on August 1st. It's done!
Recipe for "Cornes de Gazelles":
Dough:
-500g of flour
-200g of butter
-orange blossom water
Prank call:
-750g of almond powder
-200g of sugar
-2 teaspoons of liquid vanilla
-2 teaspoons of cinnamon powder
-orange blossom water
-powdered sugar, cinnamon


Start by preparing the dough. Put the butter and flour in the bowl of a blender fitted with the "k", or simply in a large bowl if you don't have one.
Start mixing to sand completely. Add little by little flower water
orange tree
. You have to go slowly to see how well the flour absorbs.
Mix. The dough should be fairly soft but not sticky.
Place the dough ball in a cool place in cling film for 30 minutes if the butter was cold, otherwise one hour.
Prepare the stuffing. Put the almond powder in a kitchenaid or kenwood food processor or on a table.
Add the sugar, mix well, then the cinnamon. Mix again.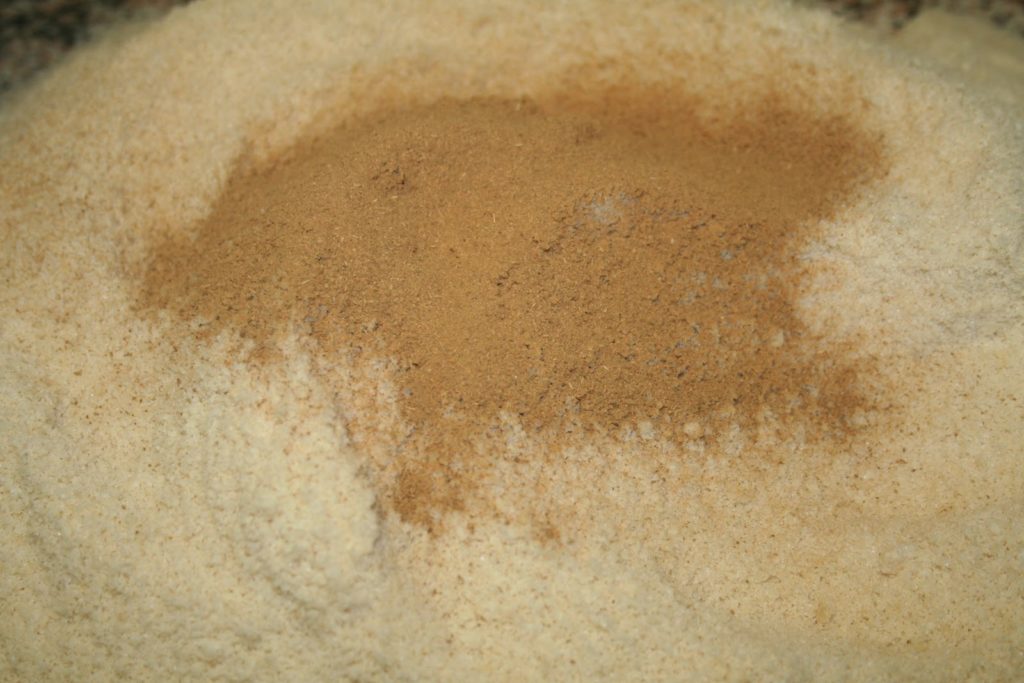 Make a well in the center and pour in a little orange blossom water and add the liquid vanilla.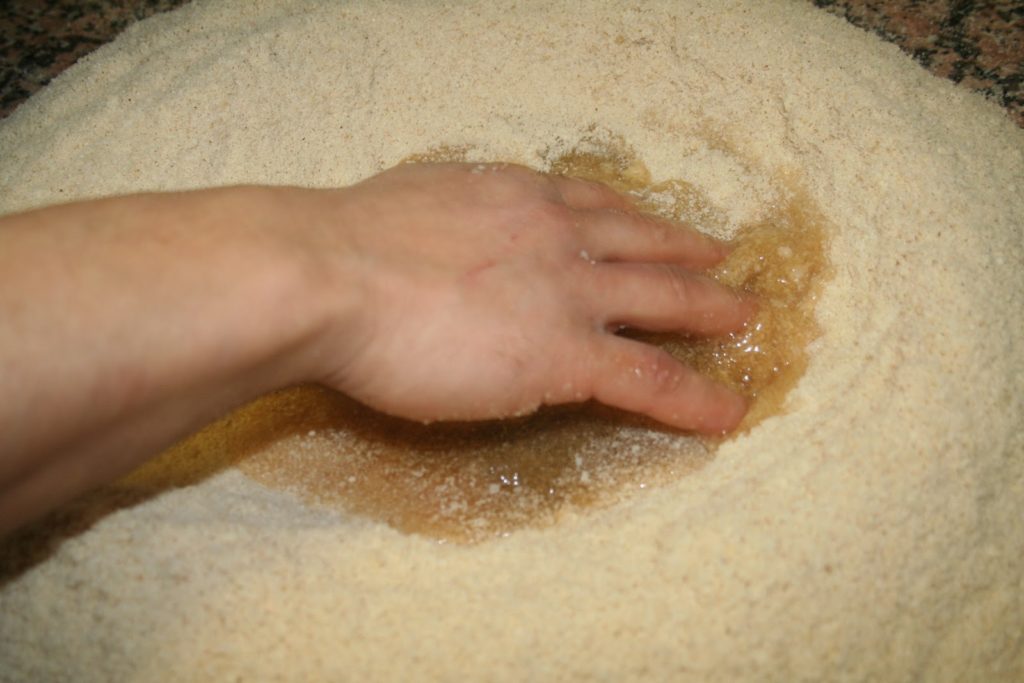 Start kneading, adding the orange blossom water little by little (very gently!). When the dough can clump together and form a ball, it's done!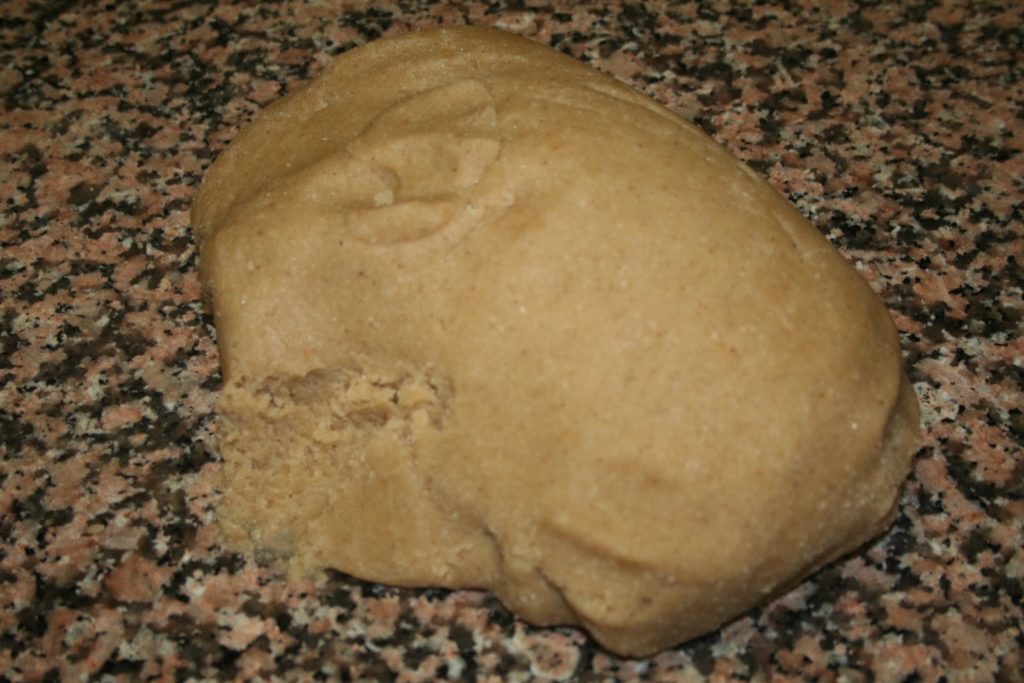 If you don't put enough orange blossom water, the filling will make your fingers shiny (because of the fatty almonds), so you need to add a little more orange blossom water until the dough sticks a little bit and your fingers are more matte.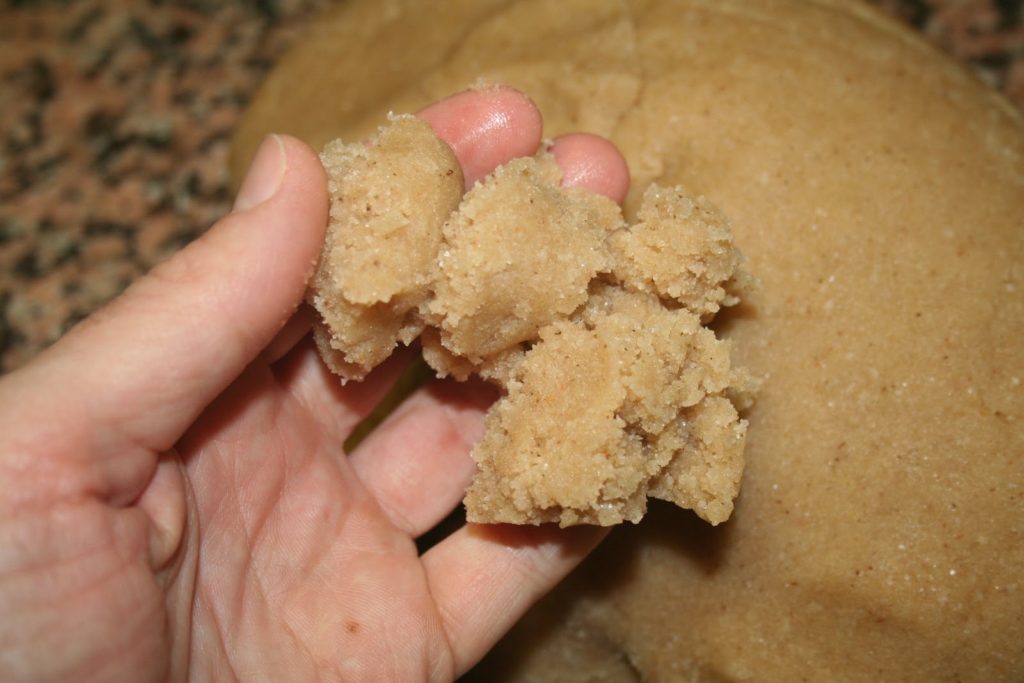 Preheat the oven to 190°C.
Roll out the dough quite thinly , to a thickness of 2 mm.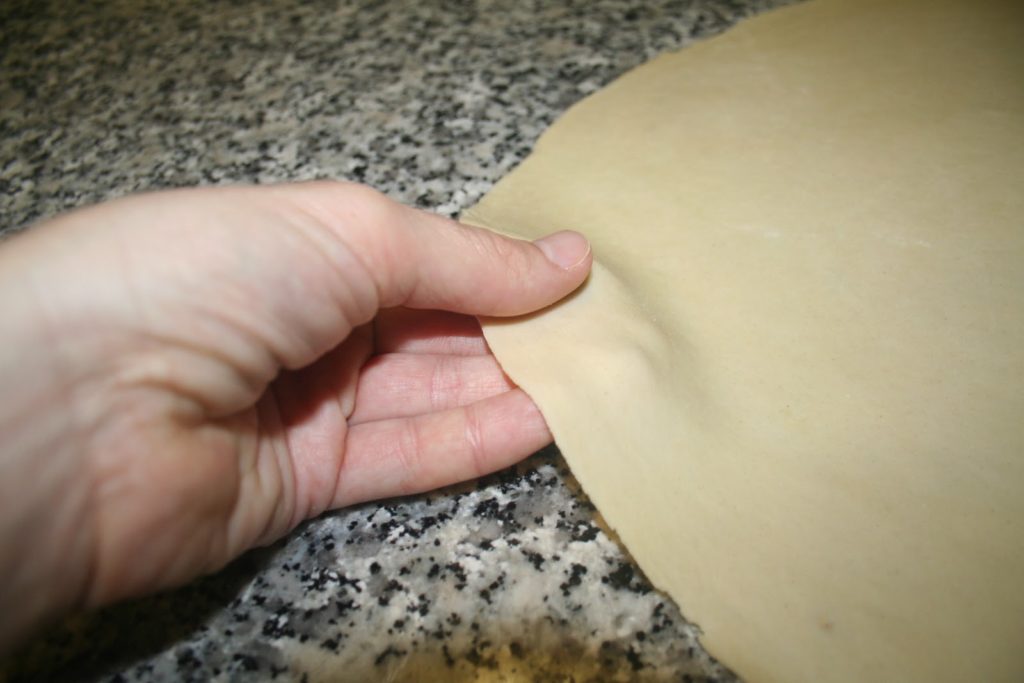 With a 9.5cm circle cutter, cut circles in the dough.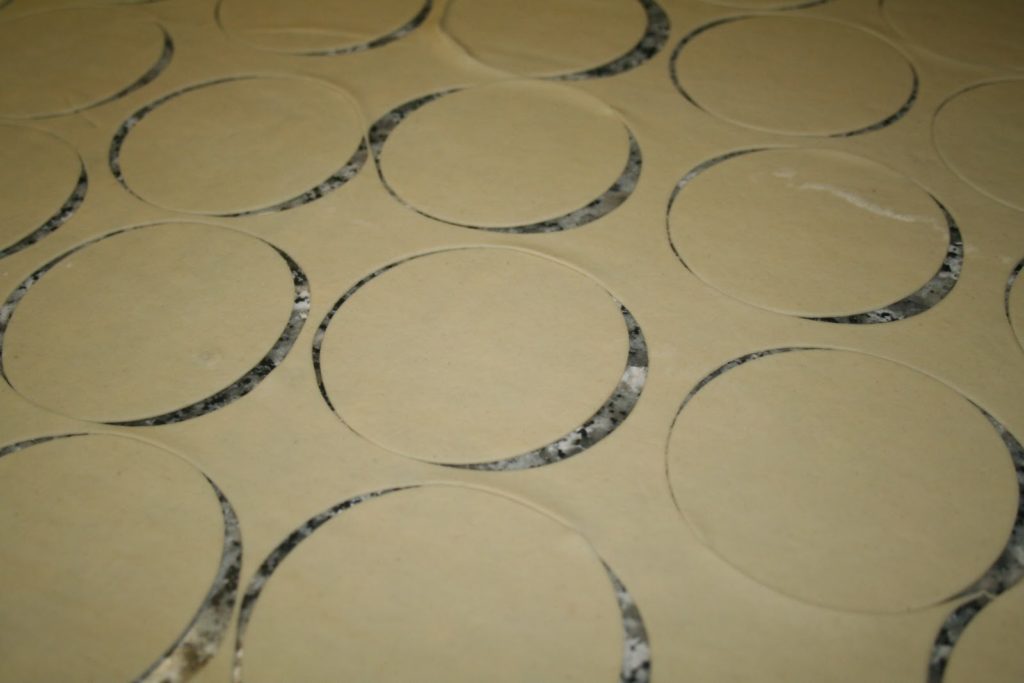 Place a dough ball in the center of each circle. The pudding is almost as big as the circle itself.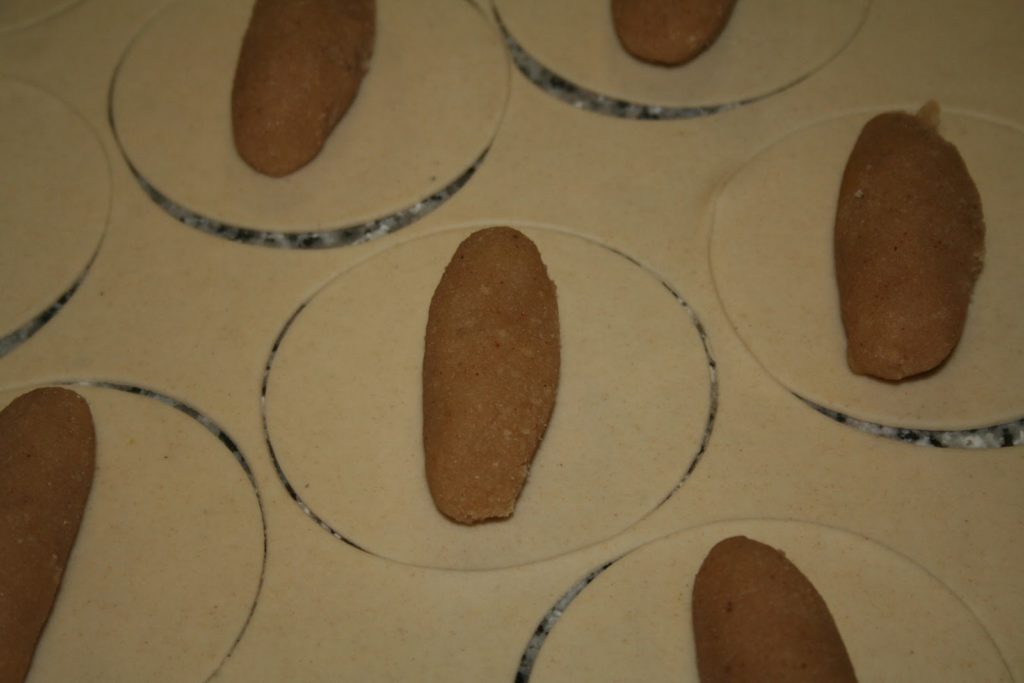 Take a circle of dough containing the sausage and close the top edges.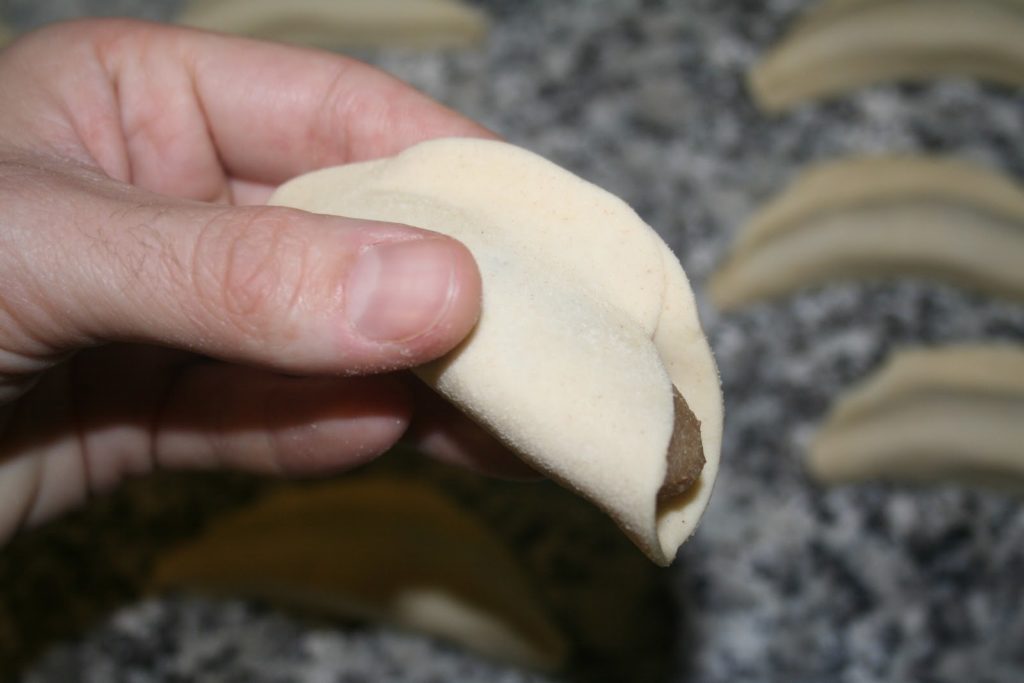 And give a crescent shape.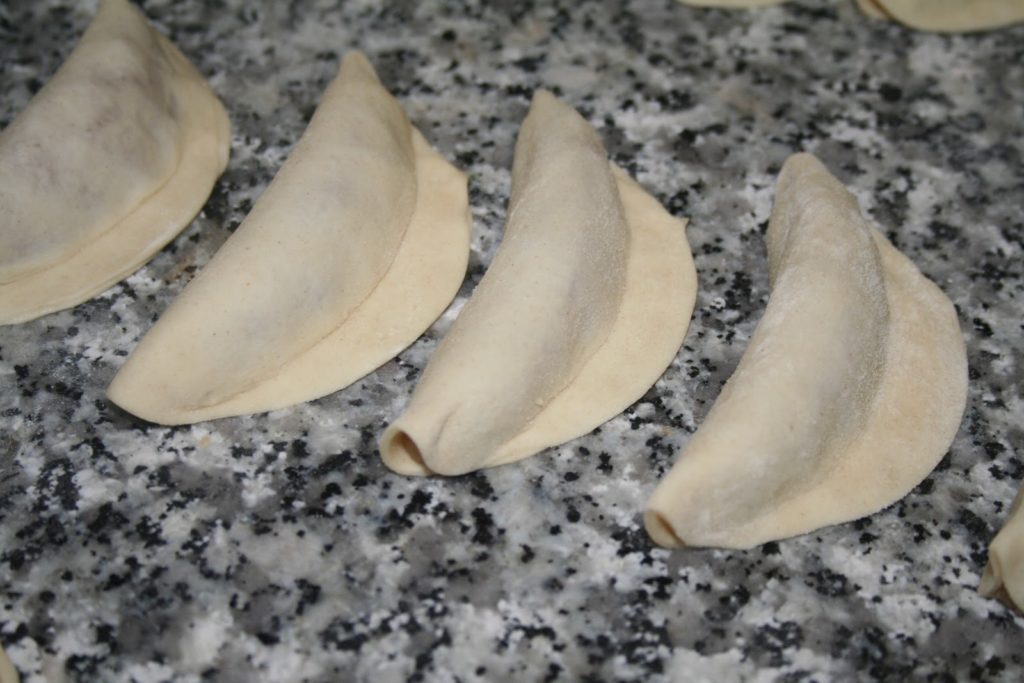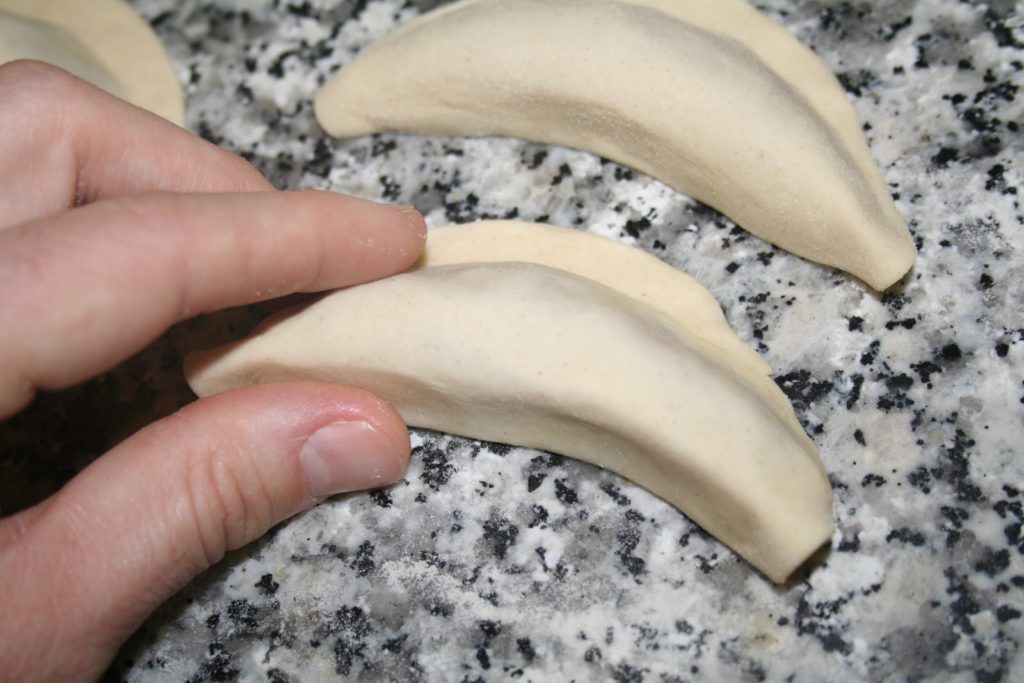 Proceed in the same way for all the dough circles.
With a serrated roulette wheel, cut in the shape of the crescent of stuffing.
Then remove the excess dough.
Bake for 15-20 minutes at 190°C. Once out of the oven, sprinkle the gazelle horns with powdered sugar and add a little powdered cinnamon to the center. Let cool and enjoy with a mint tea!