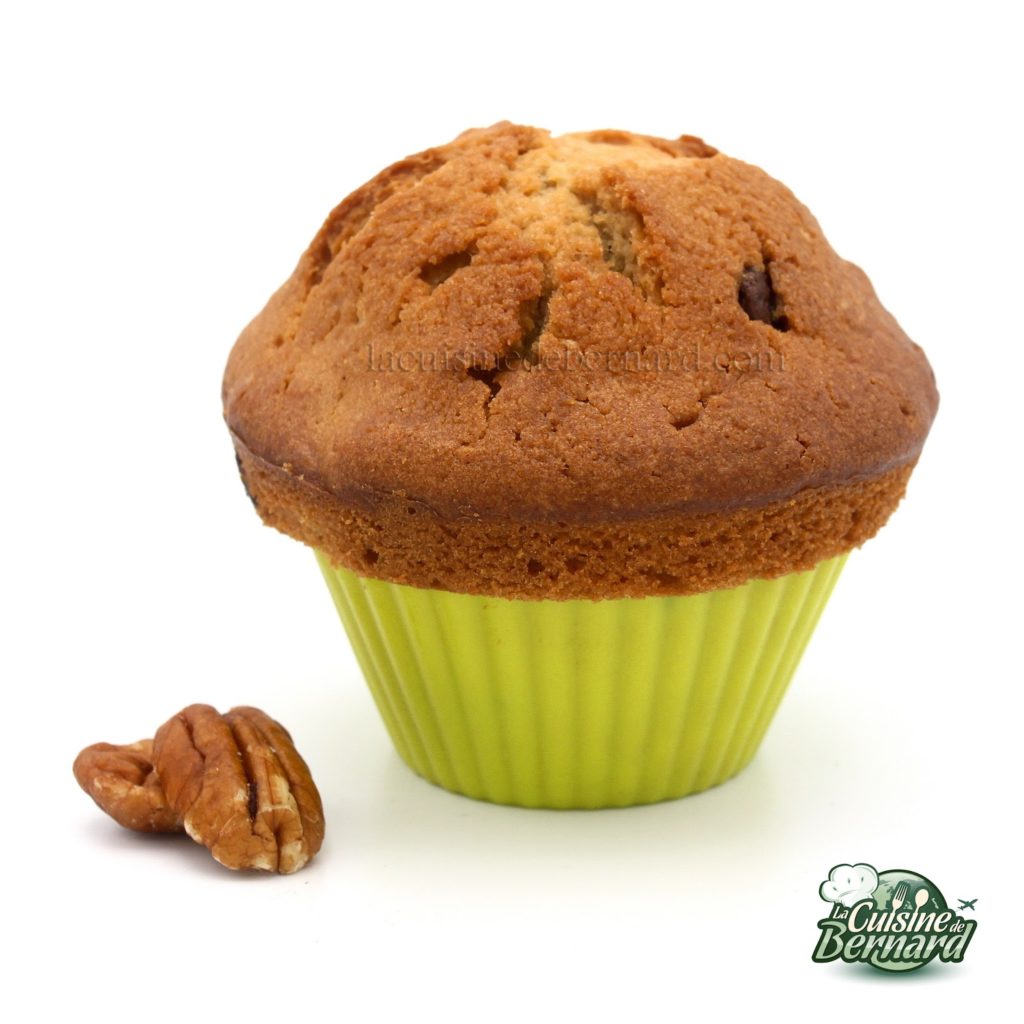 I like to bring you a new muffin recipe every now and then. What I like most: being in the workshop and putting ingredients as I see fit, crossing my fingers that the result will meet my expectations! There's a real taste of fall in this recipe with pecans, maple syrup, milk chocolate and a hint of cinnamon. A delight! I love to eat them for breakfast or take a small piece for a snack (yes, even at my age, I still make snacks!!).
145g of semi-salted butter

125g of whole cane sugar

50g of sugar

210g of heavy cream

2 eggs

130g of maple syrup

315g of flour

1/2 teaspoon cinnamon powder

5g of baking powder

125g of pecan nuts

125g of milk chocolate chips
Place the melted semi-salted butter, wholemeal sugar, sugar, cream, eggs and maple syrup in a bowl. Blend to a creamy consistency.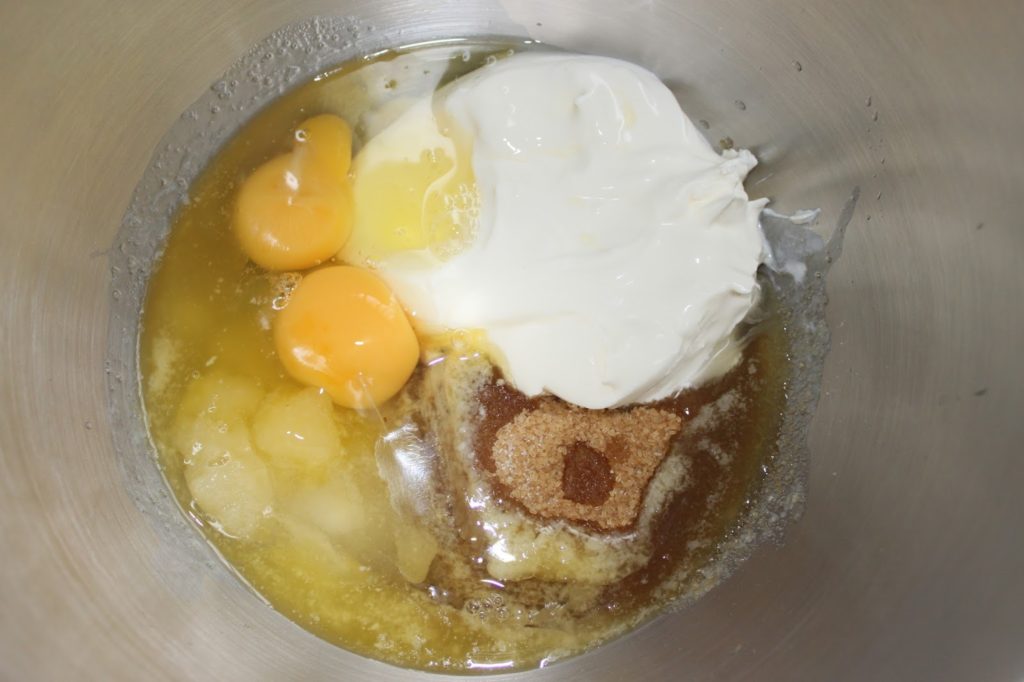 In another container, place the flour, cinnamon and baking powder.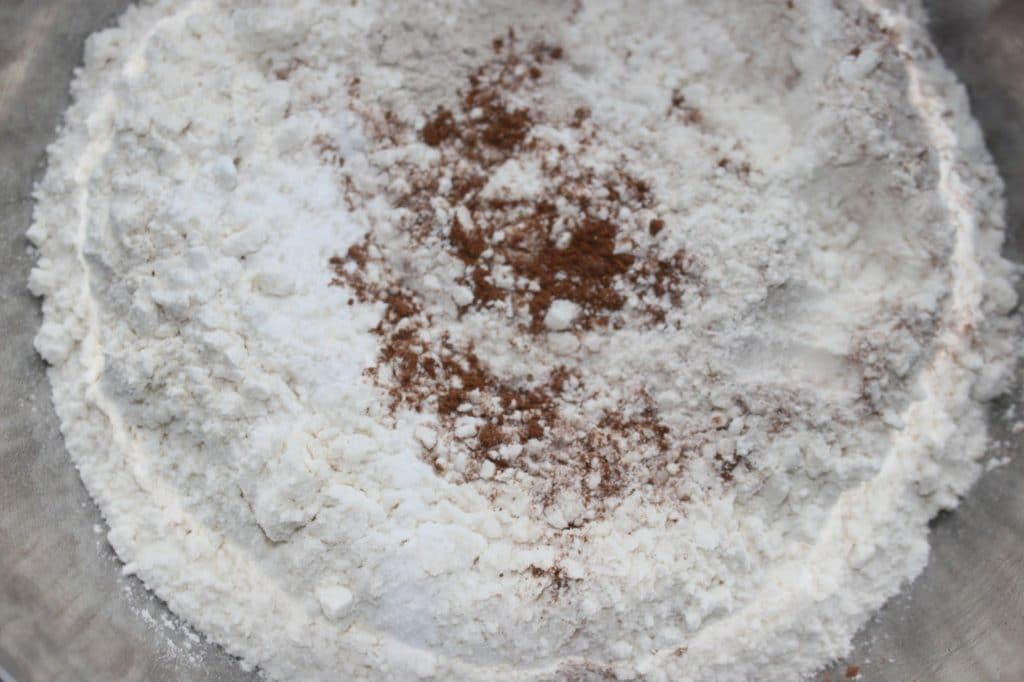 Pour the flour mixture into the cream.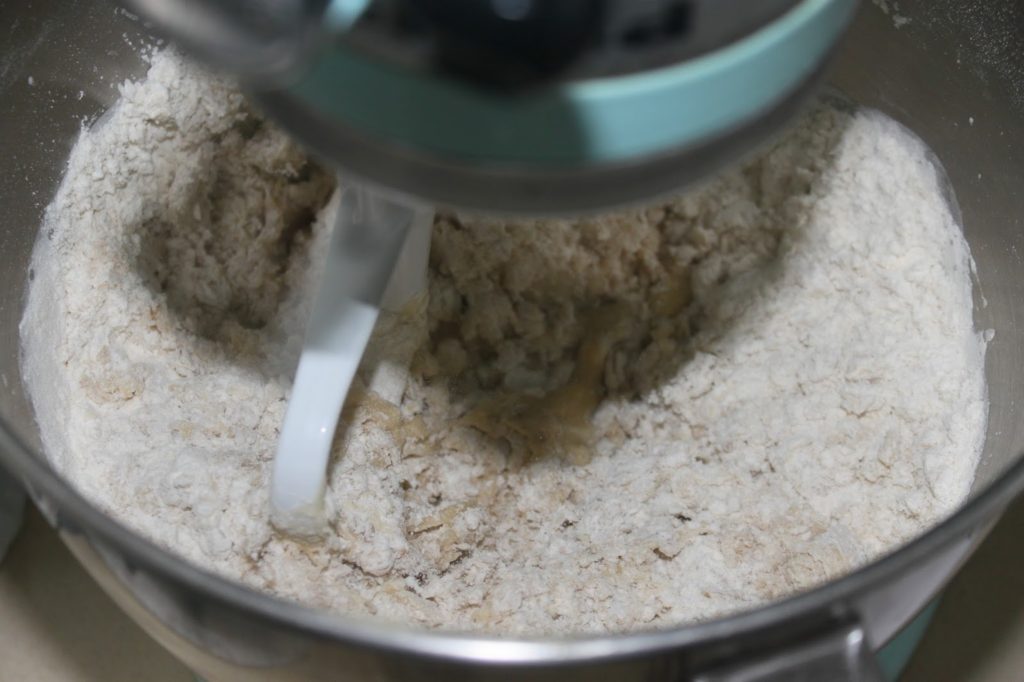 Add the chopped pecans and milk chocolate chips.
Pour into your muffin tins, into which you will have previously inserted a paper box in each impression.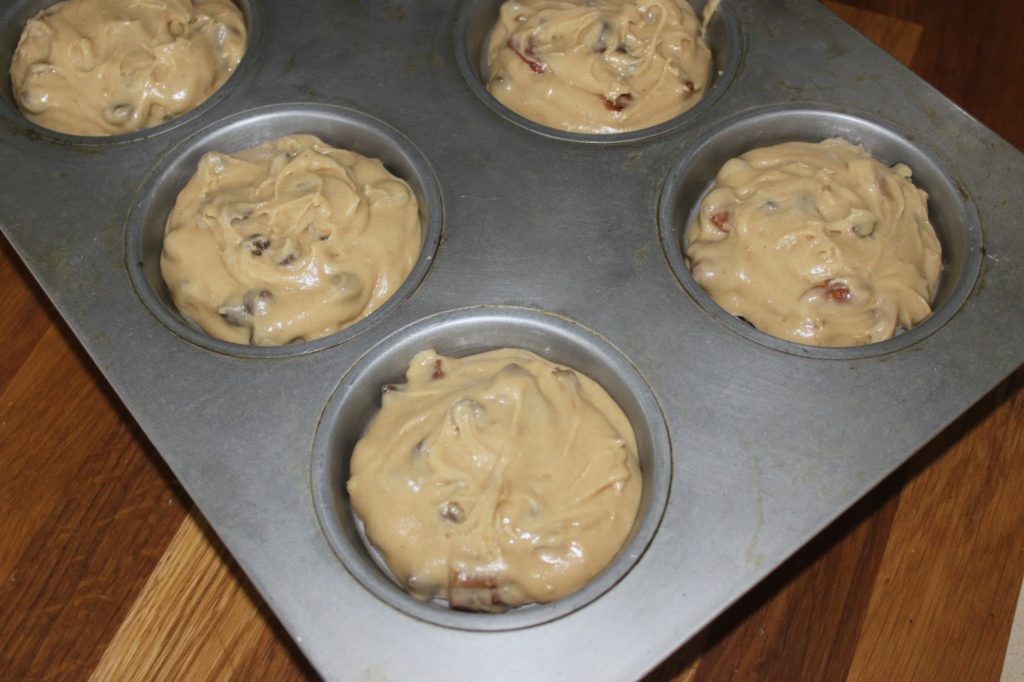 Bake at 160°C for 50 minutes. The muffins have puffed up nicely!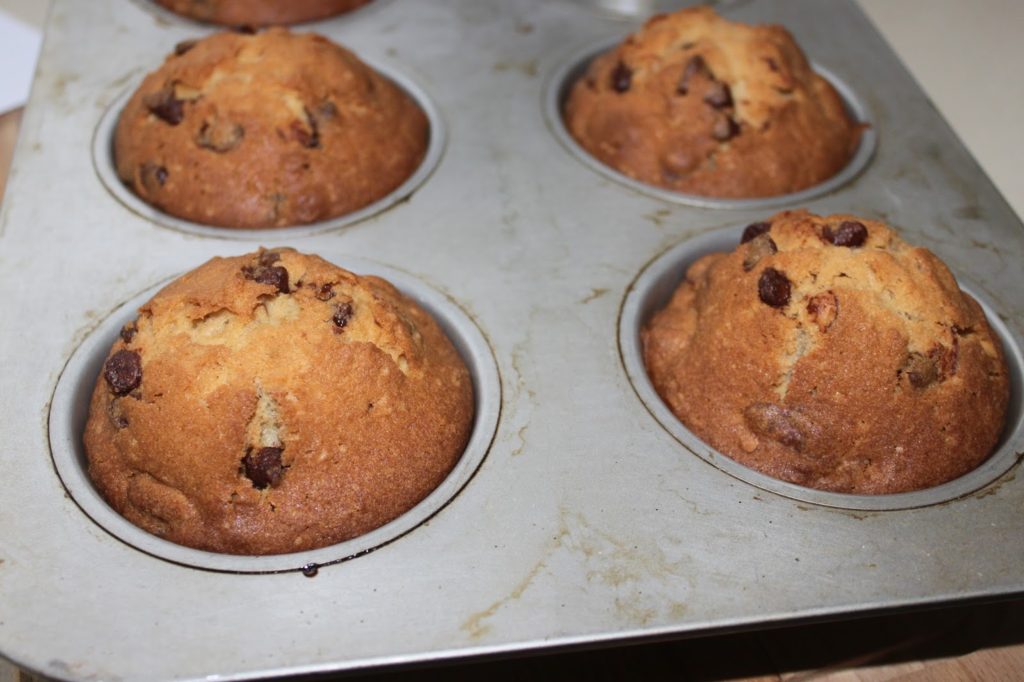 As usual, I used large crown muffin pan from Chicago metallic that I bought years ago in Montreal. But it is hard to find it today or very expensive on amazon. But this recipe works perfectly with classic muffin tins! ????