You don't know Clo yet? It's a shame! But soon you'll be making her little caramel creams and you'll be talking about it in the halls… All kidding aside, Clo is a very good friend of mine who had made us little pots as desserts, so I asked her for her recipe. It's somewhere between set custard, panacotta and crème brûlée, without the long cooking time. Despite the ingredient that holds it all together, which might lead one to think that the result is too firm, the texture is perfectly smooth and creamy. A delight to make and remake. A big thank you to our dear Clo for this fabulous recipe!
Recipe of the caramel creams of the mother Clo:
-120g of sugar for the caramel
First, prepare the dry caramel. Pour a small portion of the 120g of sugar into a saucepan over medium heat.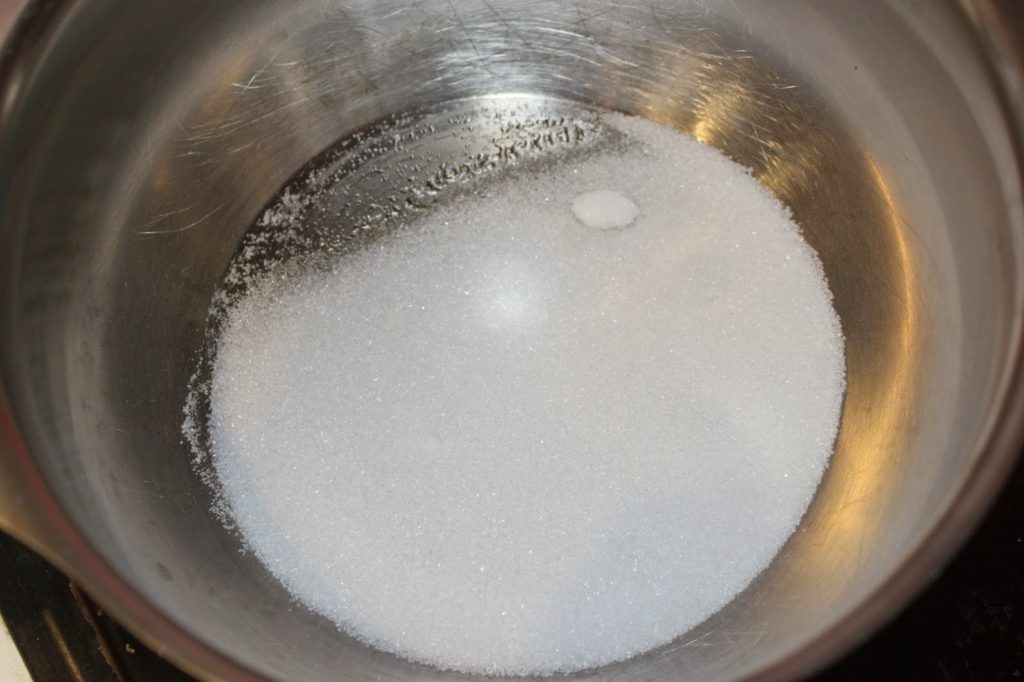 Melt the sugar into caramel. Be careful not to burn it! Then add the remaining sugar a little at a time, making sure it caramelizes well.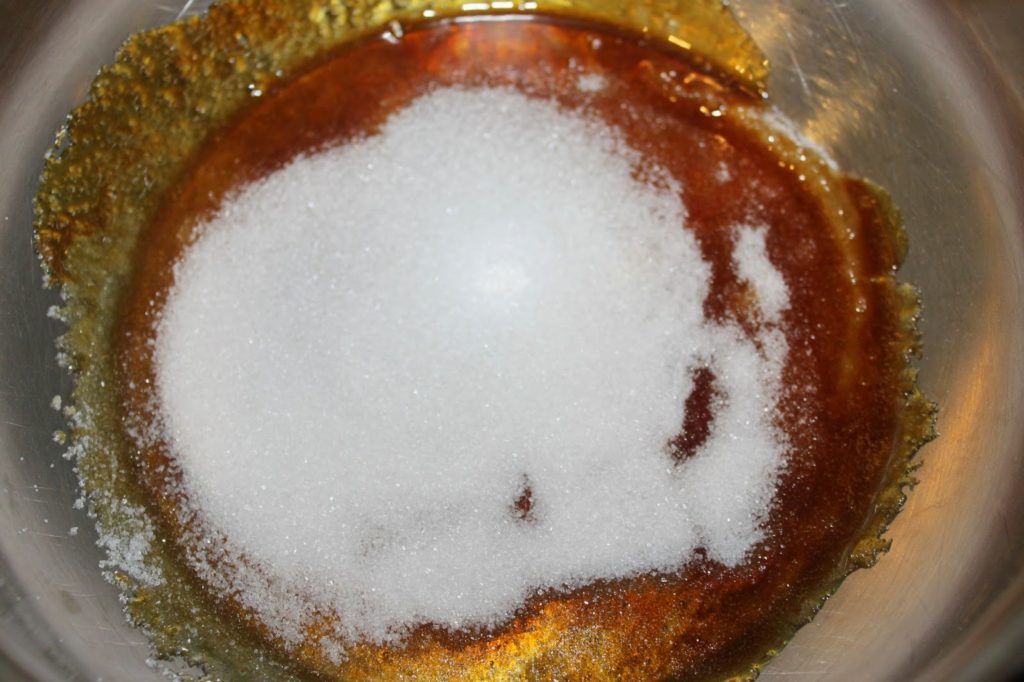 When the 120g of sugar are caramelized, pour in the milk. Then let it heat very gently so that all the caramel melts into the milk.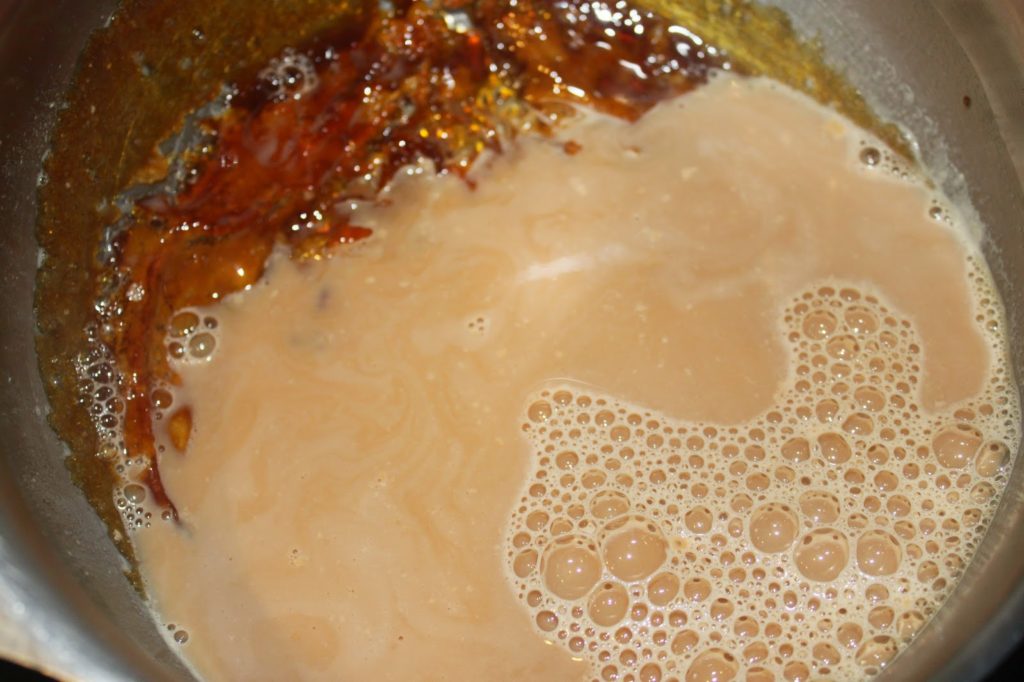 Add the cream when all the caramel has melted. Bring to a boil.
Meanwhile, whisk the yolks with the 30g of sugar to obtain a foam that whitens a little.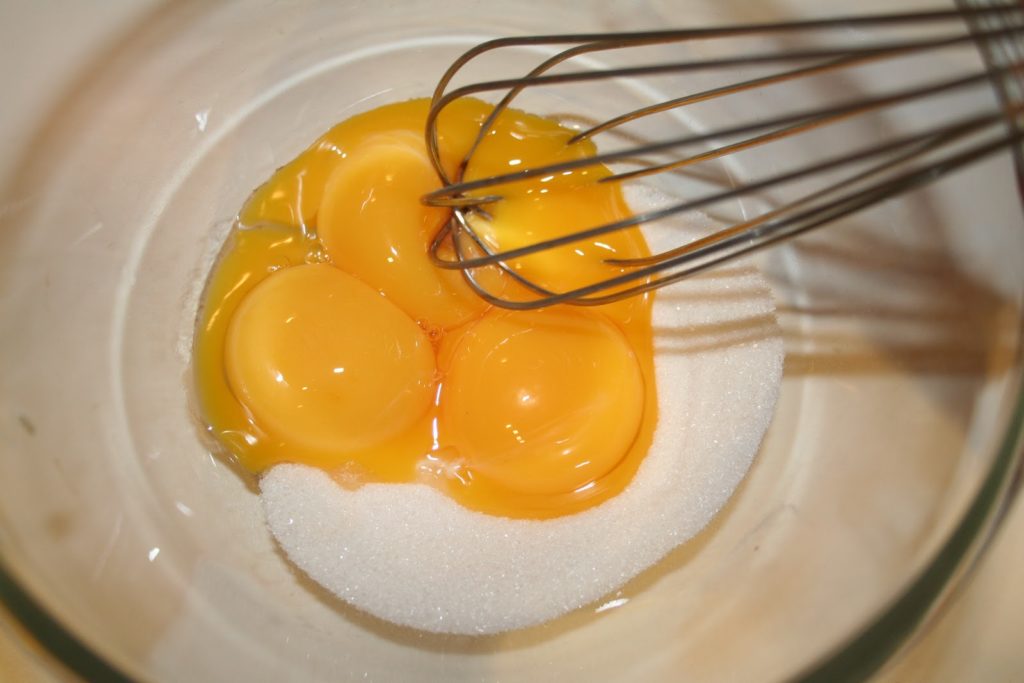 Pour the milk/caramel cream over all.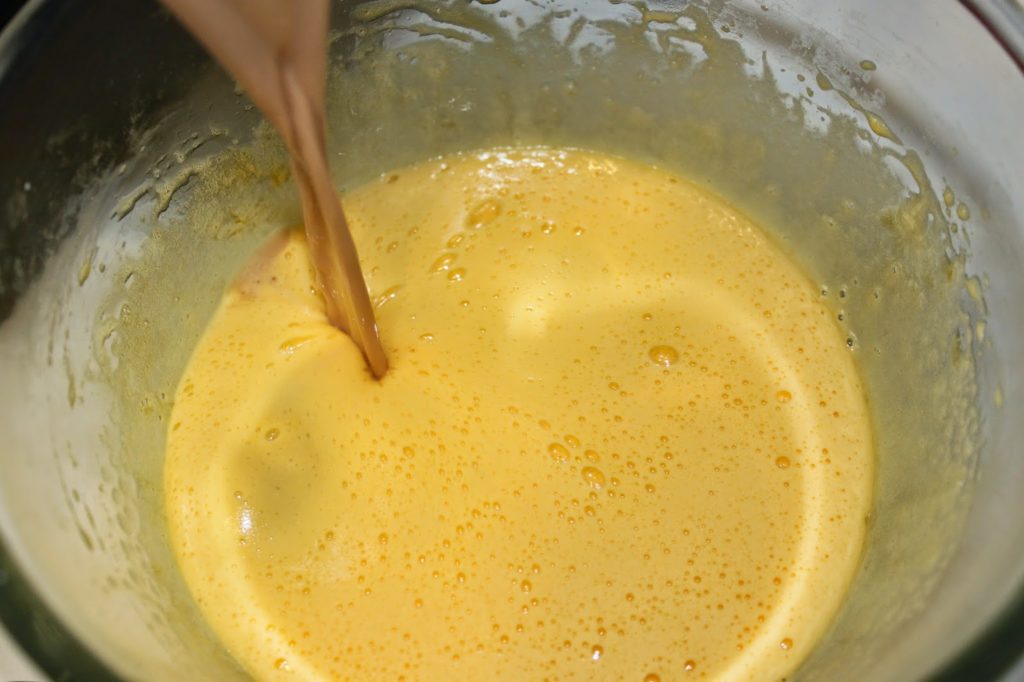 Bring the cream to 88-89°C. Like a custard. It should coat the spoon.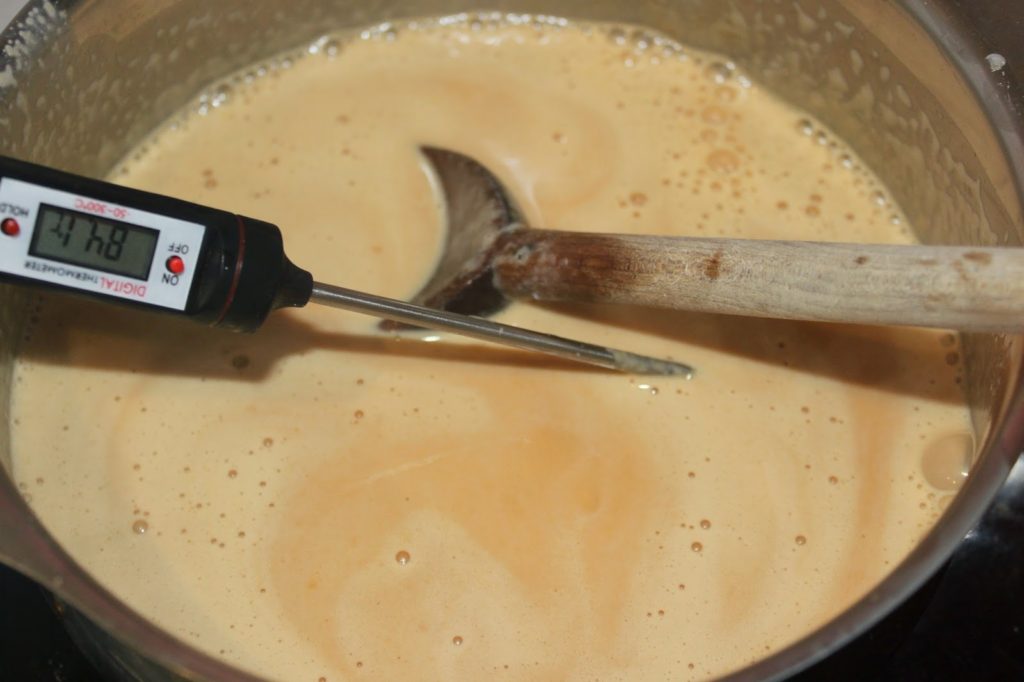 Soak the gelatin sheets (2 and a half sheets), wring them out in your hands and add them to the hot cream. Mix well with a spoon.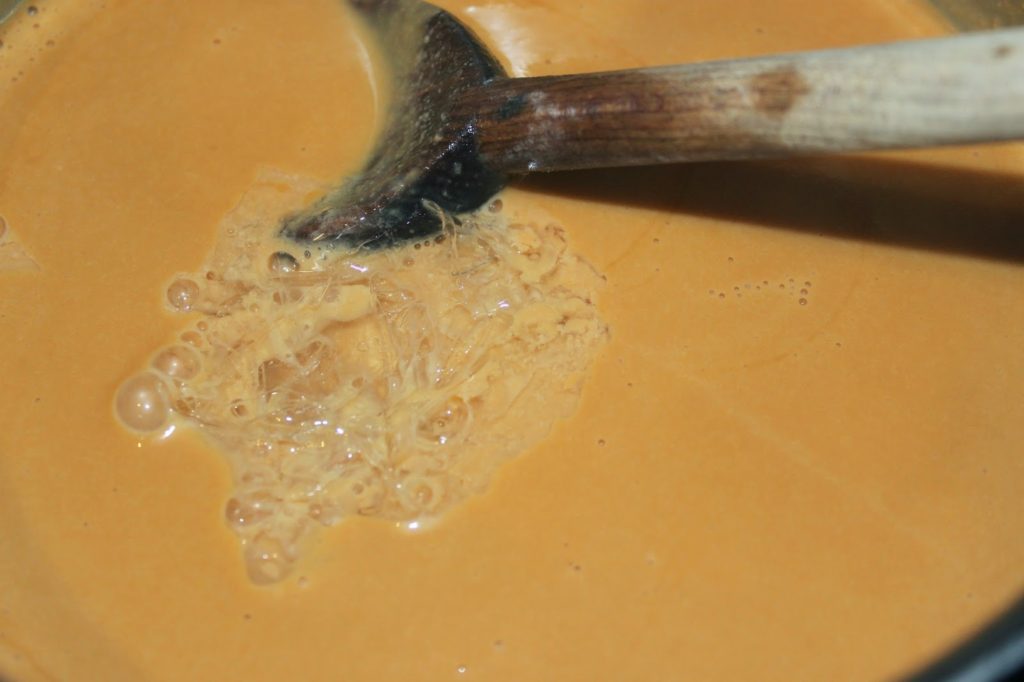 Pour into 4 individual ramekins or jars.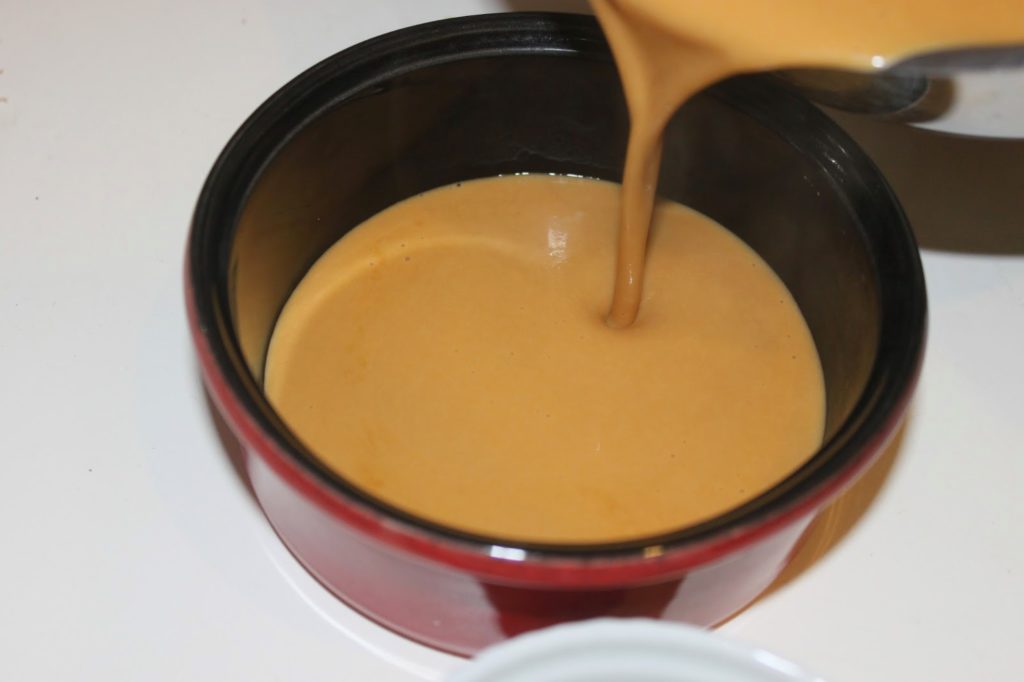 Let cool to room temperature and then chill for at least 4 hours (overnight is better!) before eating…