I had some chestnut cream left over from my ultra-chestnut cake recipe (recipe
HERE
) and I wanted to give it one last try to get some very melting and rich little cakes that would taste great fresh. It's done with this new recipe. There is no wheat flour, but only a little bit of chestnut flour which makes it a gluten free recipe. I promise, this is the last chestnut one before next winter!
Recipe for fondant cakes:
250g of chestnut cream

2 eggs

80g of butter

40g chestnut flour

2g of baking powder

3g of salt

20g of sugar
Mix the eggs and the chestnut cream like an omelette.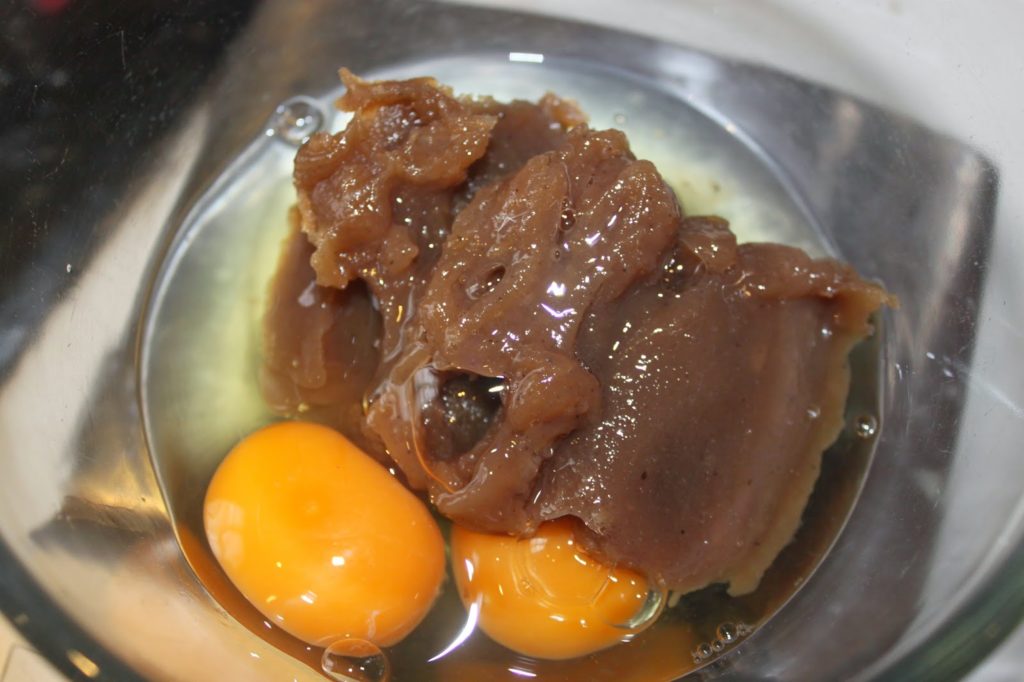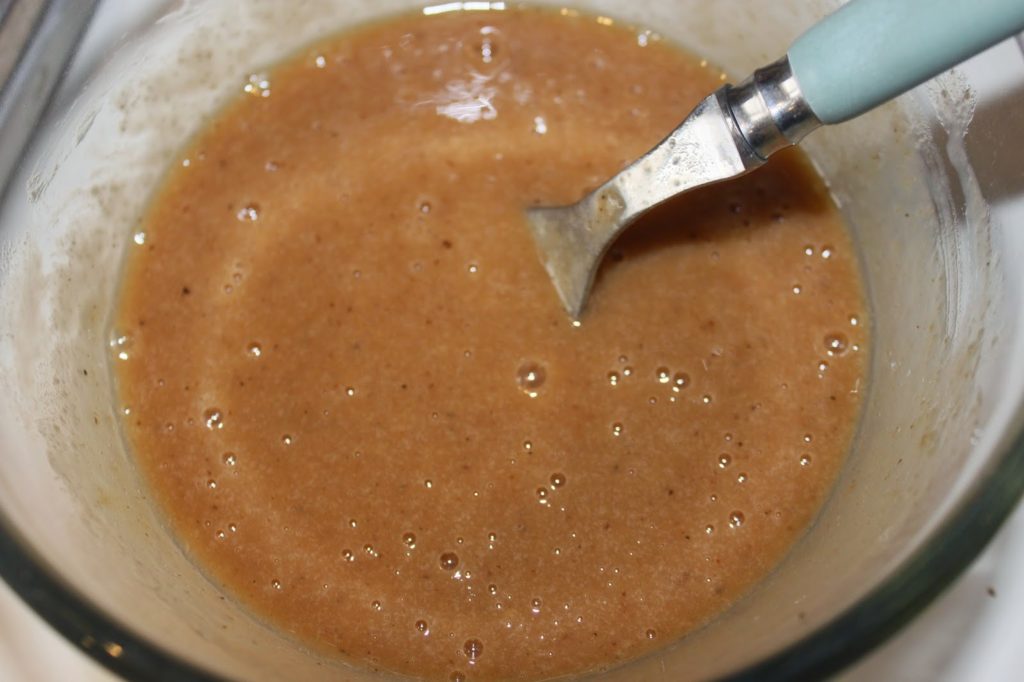 Add the melted butter.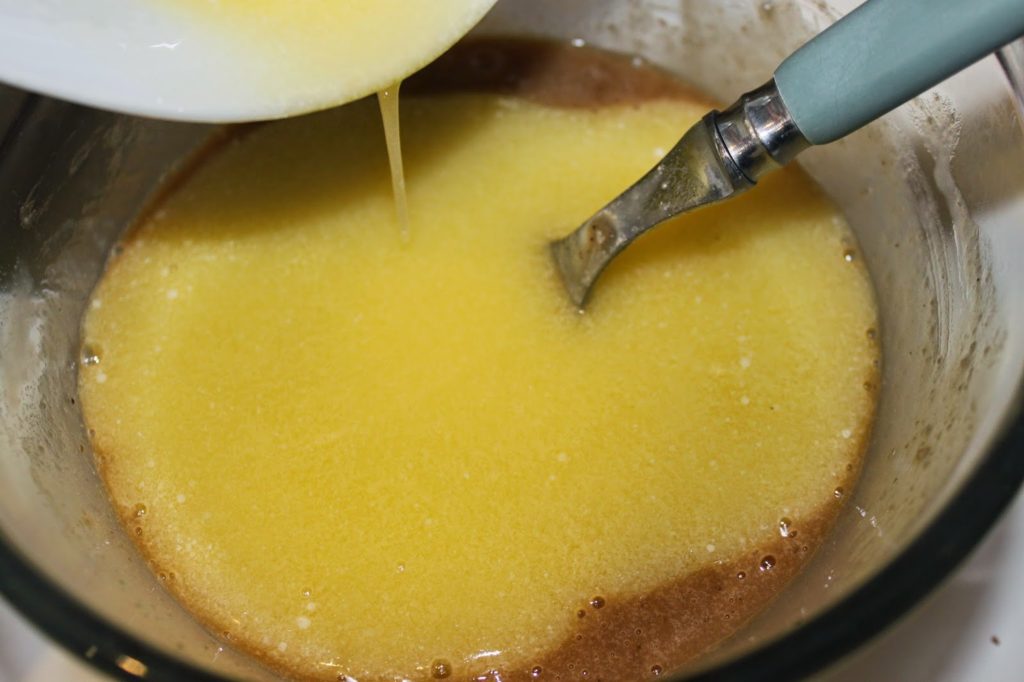 Pour in the salt, yeast and chestnut flour.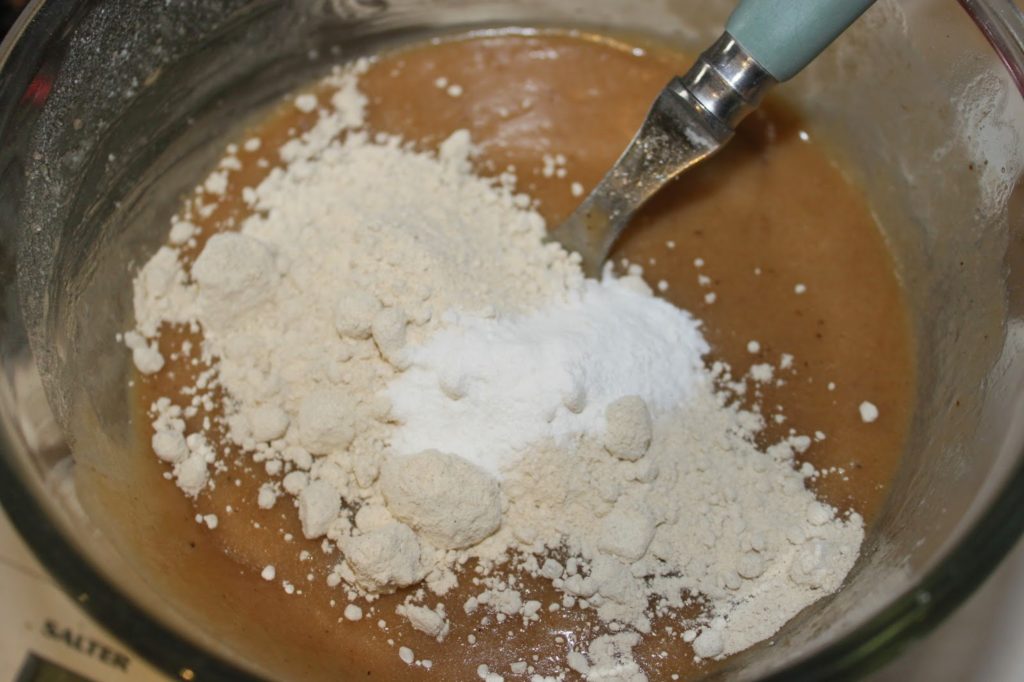 A little sugar and the dough is ready!
Pour the batter into small molds. For this kind of recipe, silicone molds are perfect! The main thing is not to go beyond 3/4 of the height of the chosen mold.
If the dough looks lumpy at this stage, it will be fine when baked…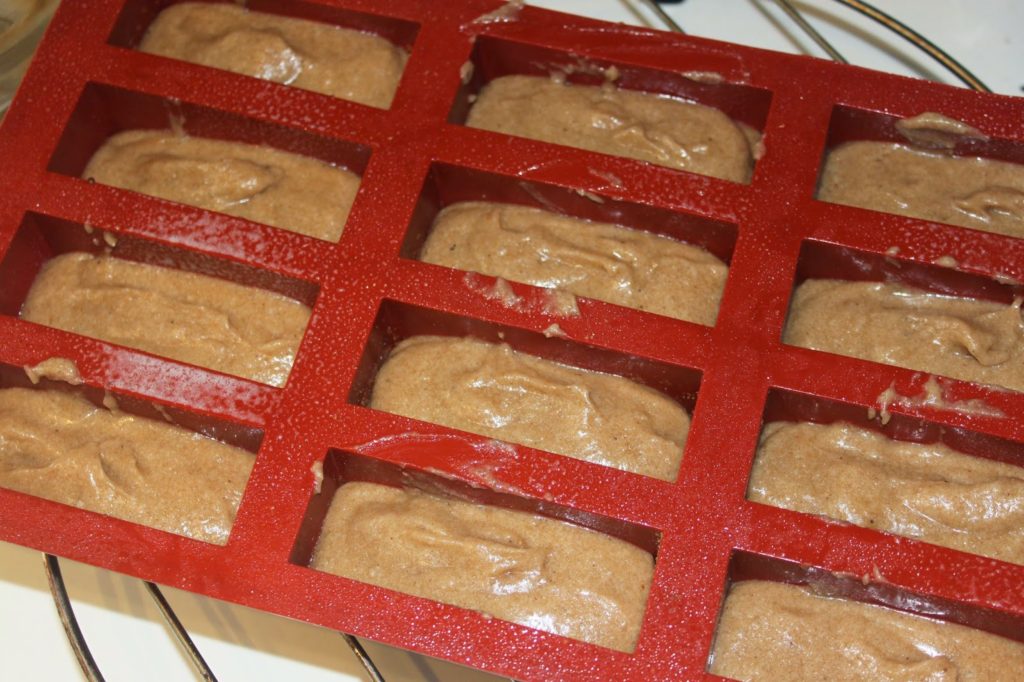 Bake in the oven at 170°C for a good 20 minutes. The larger the pan you choose, the longer it will take to bake. I preferred to bake my cakes in mini-cake tins this time.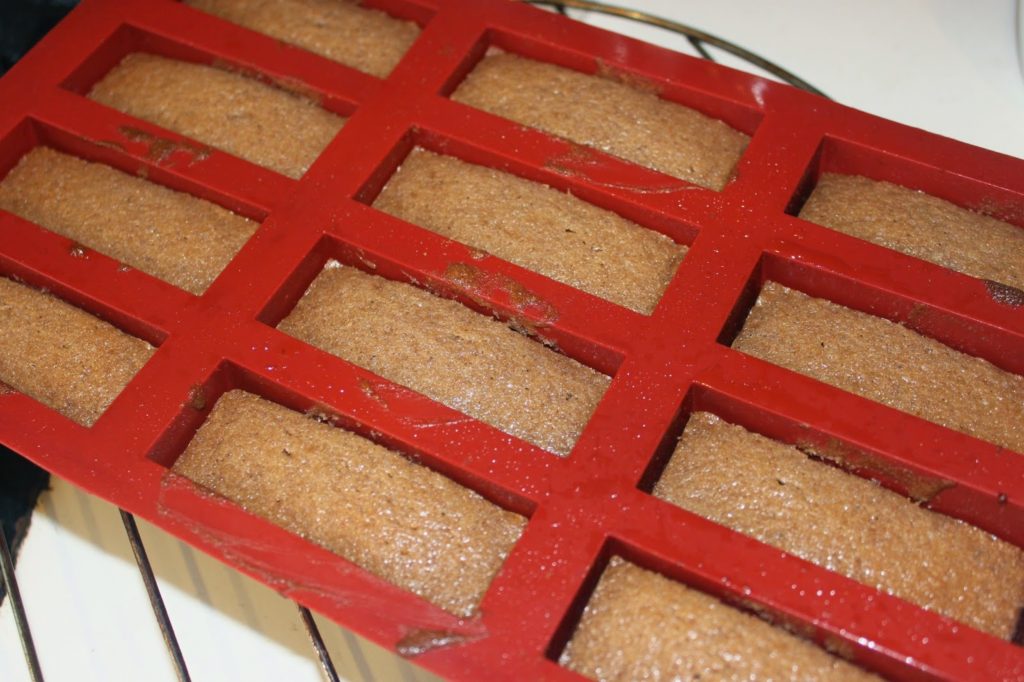 Unmold, let cool, then chill before serving. To be enjoyed quickly.