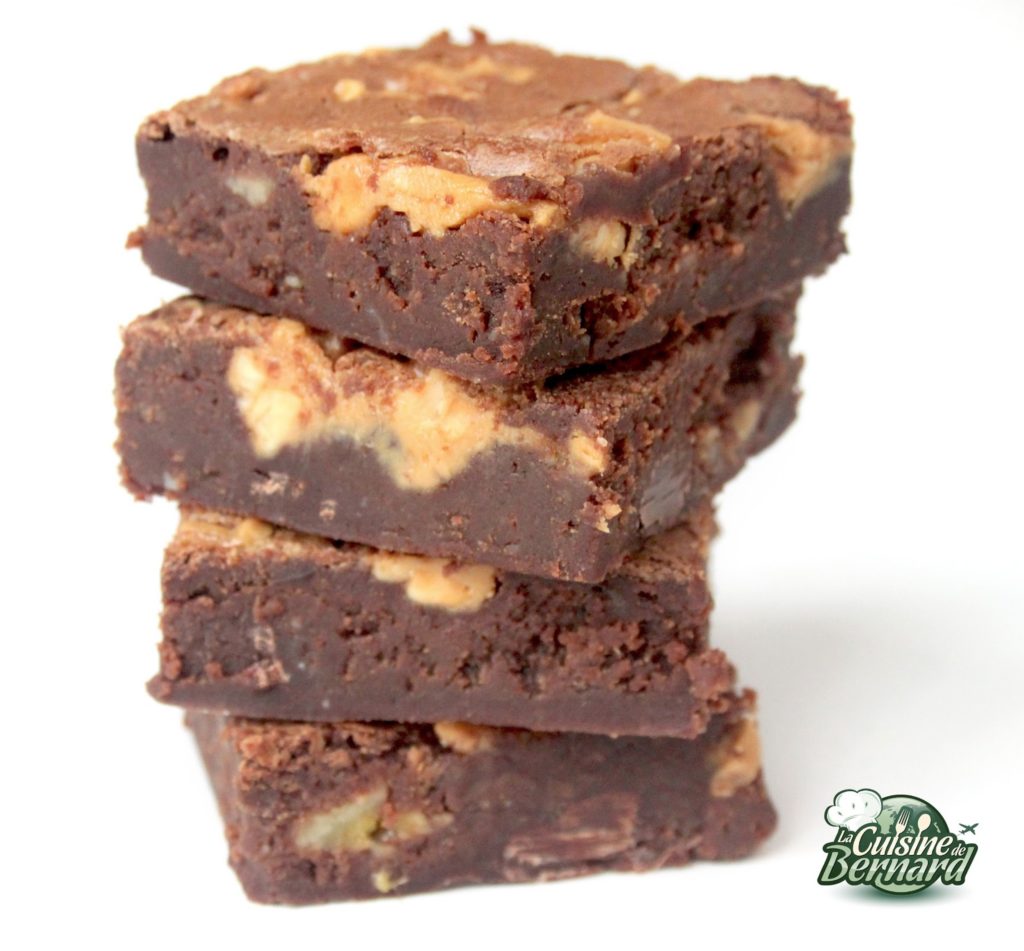 This is the second brownie recipe, after the Dark Butter Cocoa Brownies recipe (recipe
HERE
) on my cooking blog. I'm a little sadistic to do this to you, but after all it's your fault!!! I put a recipe for a fresh and light tabbouleh and you asked me for an "atomic calories" recipe… So here it is! Brownies yes, but with chocolate chunks, banana and especially a generous layer of peanut butter… I find the combination of banana and peanut butter absolutely divine. Then moreover with chocolate, the whole in a soft cake… It has to be good! So who do we thank? Thank you for the snow, because without it, I would propose a recipe for a small light salad…
Recipe for a 21x21cm square mould (16 parts):
-70g of soft butter
-70g of semi-salted butter
-210g of chocolate
-2 large eggs
-165g of sugar
-2 teaspoons of liquid vanilla
-45g of flour
-1 banana
-115g of chocolate cut into chunks or chips
-110g of crunchy peanut butter
Melt the chocolate and butter in a double boiler or in the microwave.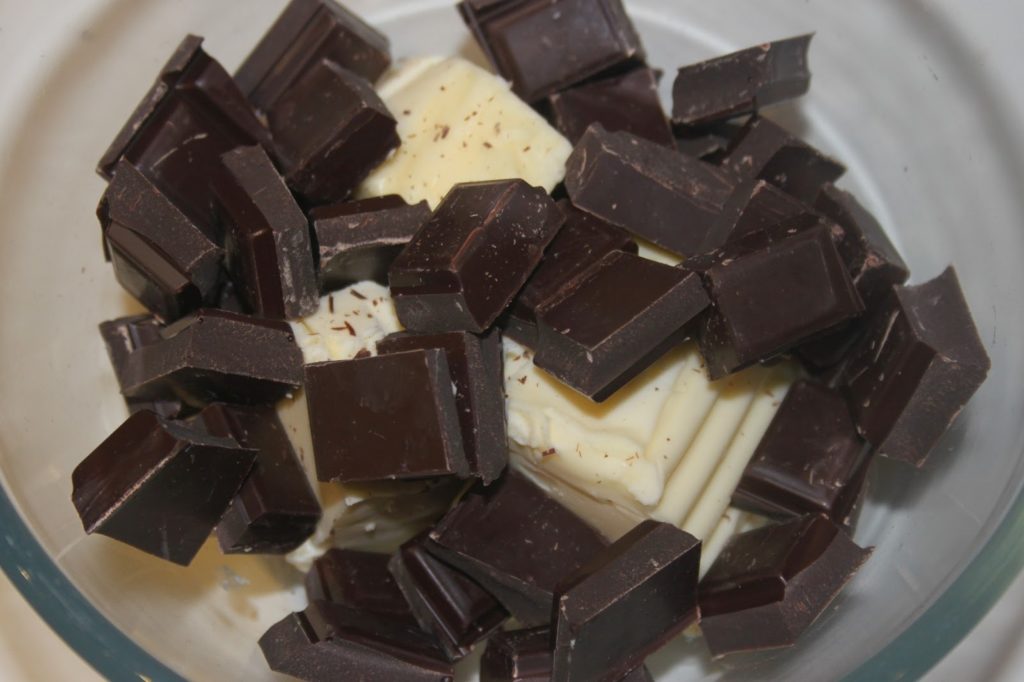 In a separate bowl, combine the two large eggs, sugar and vanilla.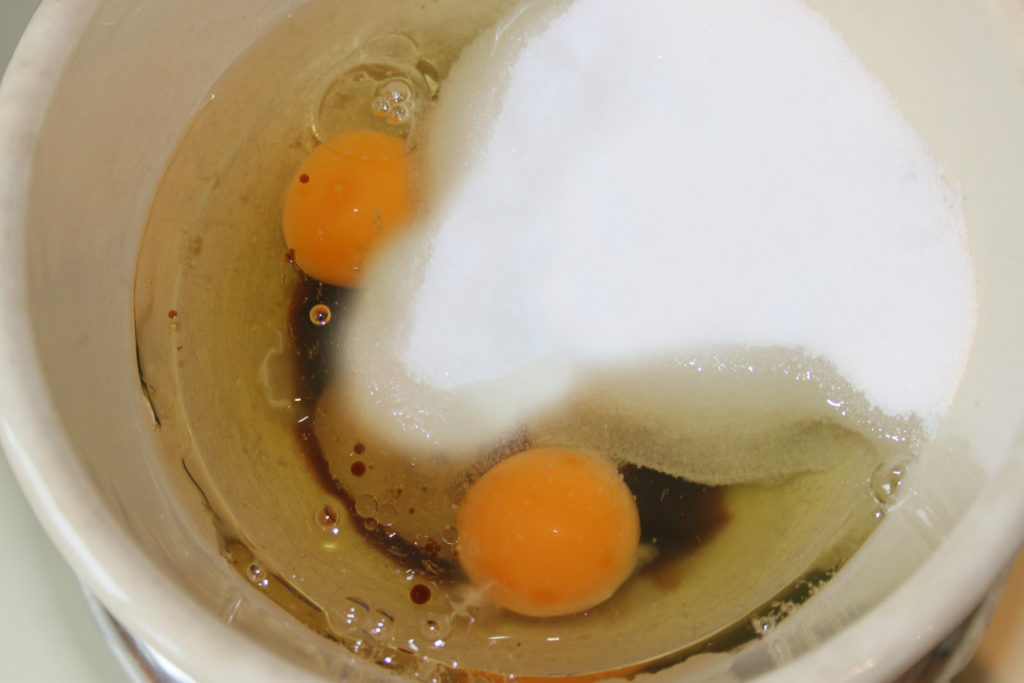 Do not overmix so that the dough is soft and not aerated.
Pour in the melted chocolate, but not hot so as not to cook the eggs.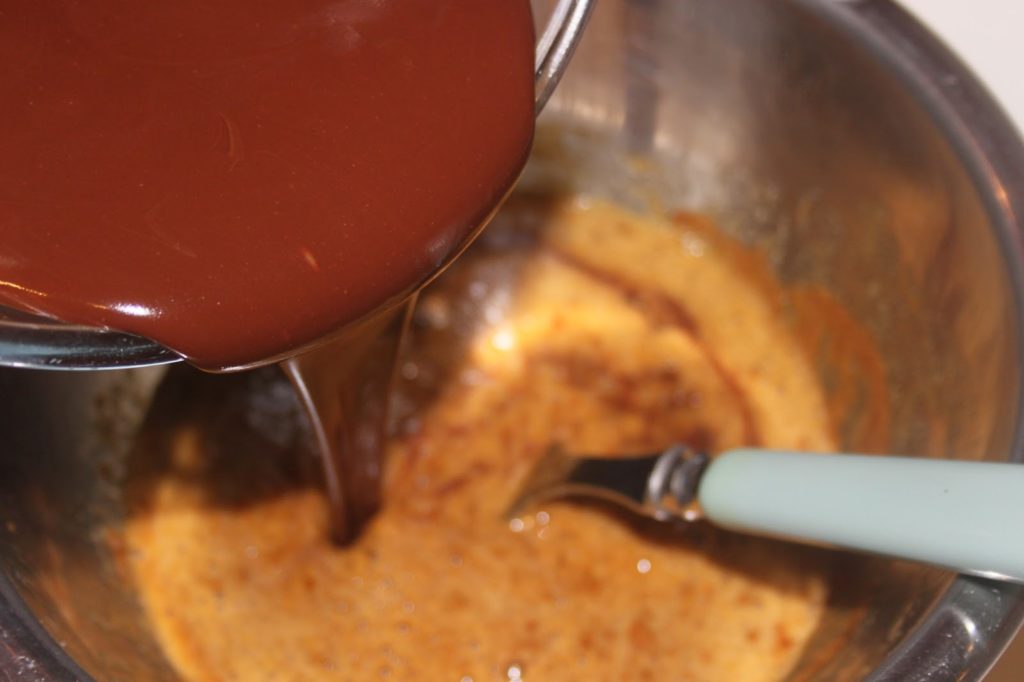 Add the flour.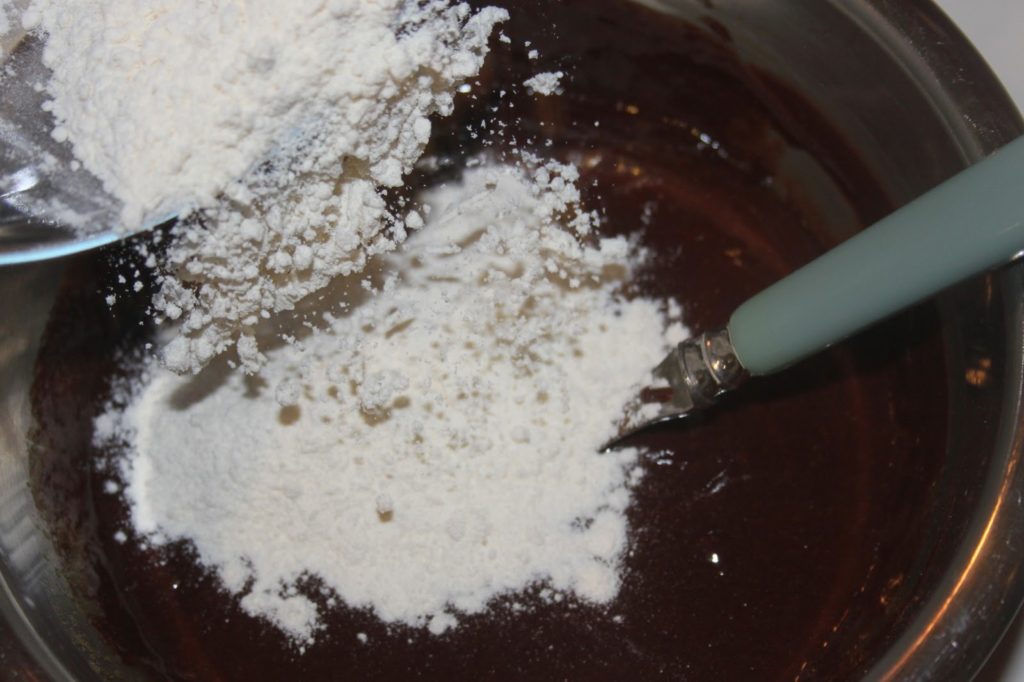 Add the chopped chocolate and half of the banana crushed with a fork. Mix well.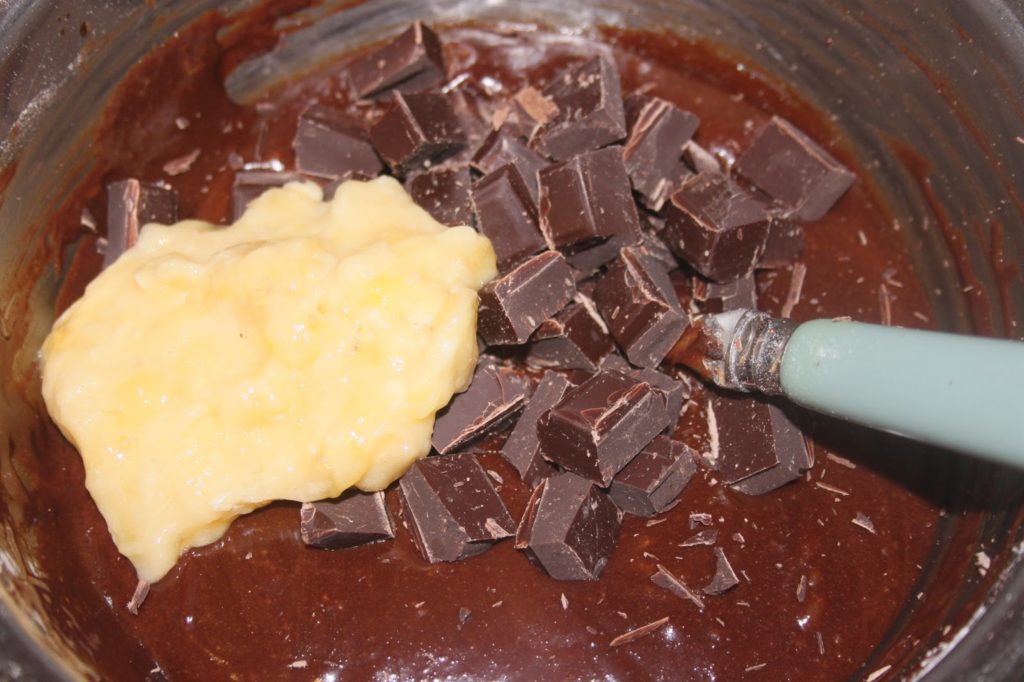 Finally, add the second banana half, this time cut into small pieces.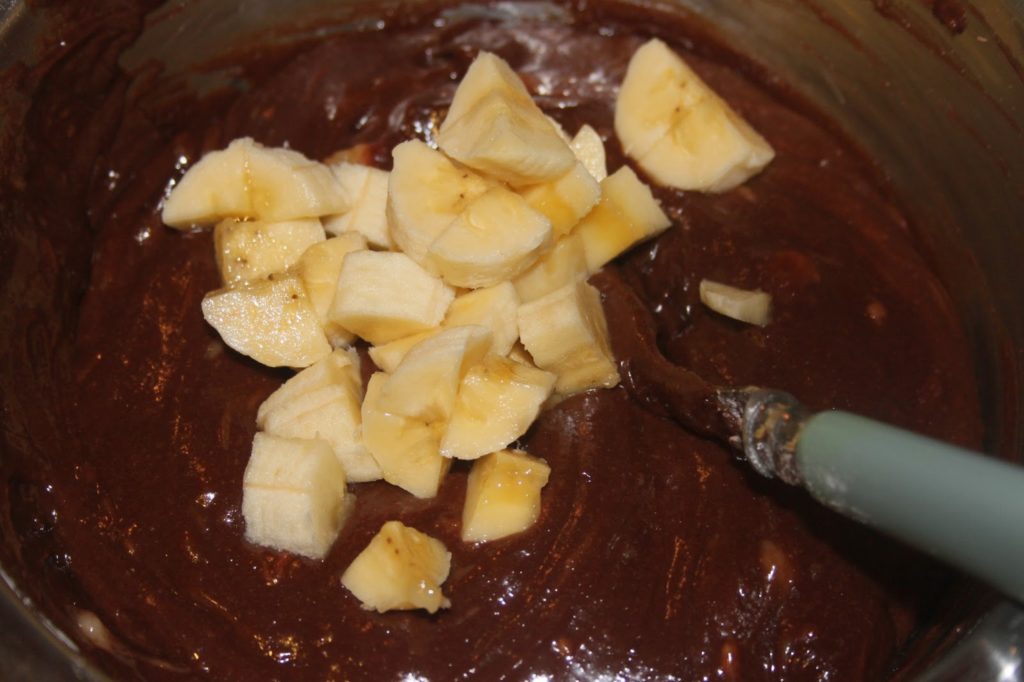 Pour into a 21X21 square pan lined with parchment paper.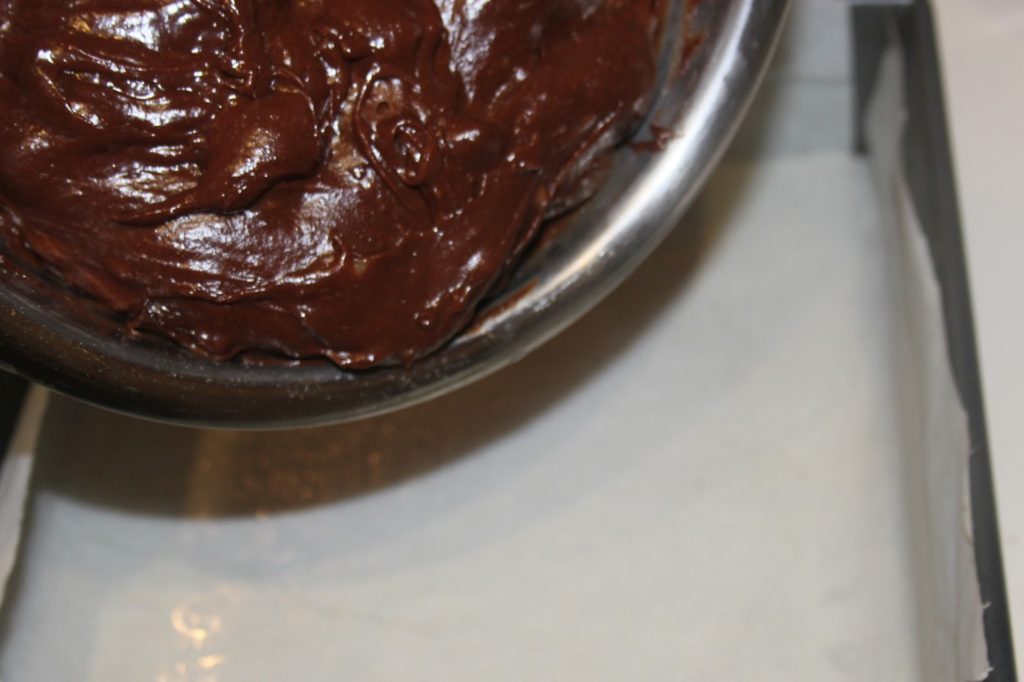 Spread the dough well.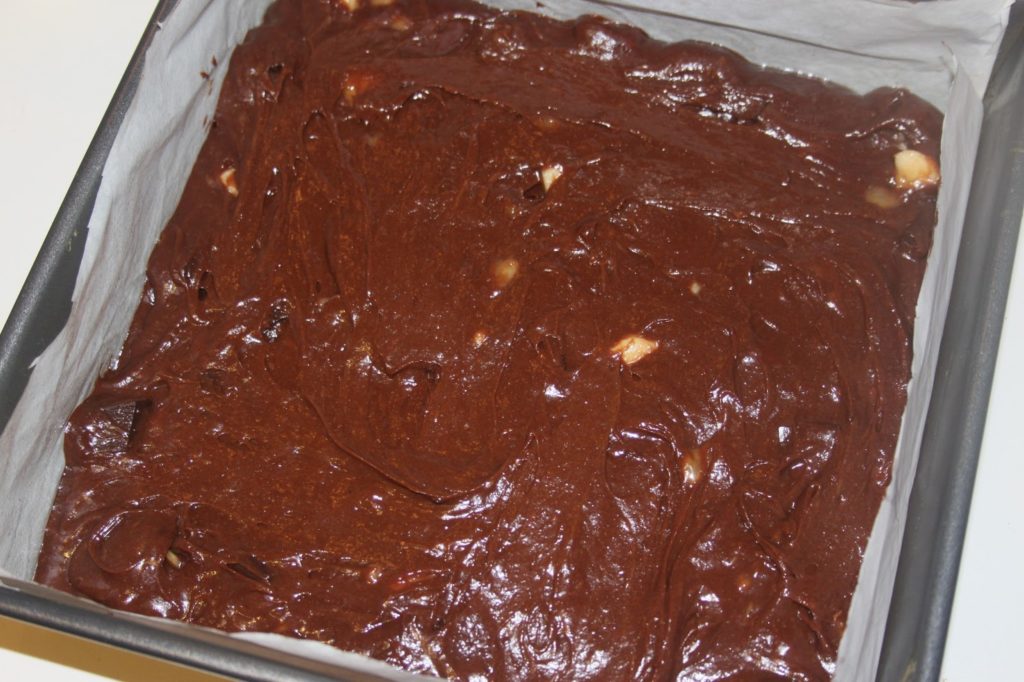 Add peanut butter in small packets. I took here peanut butter "crunchy".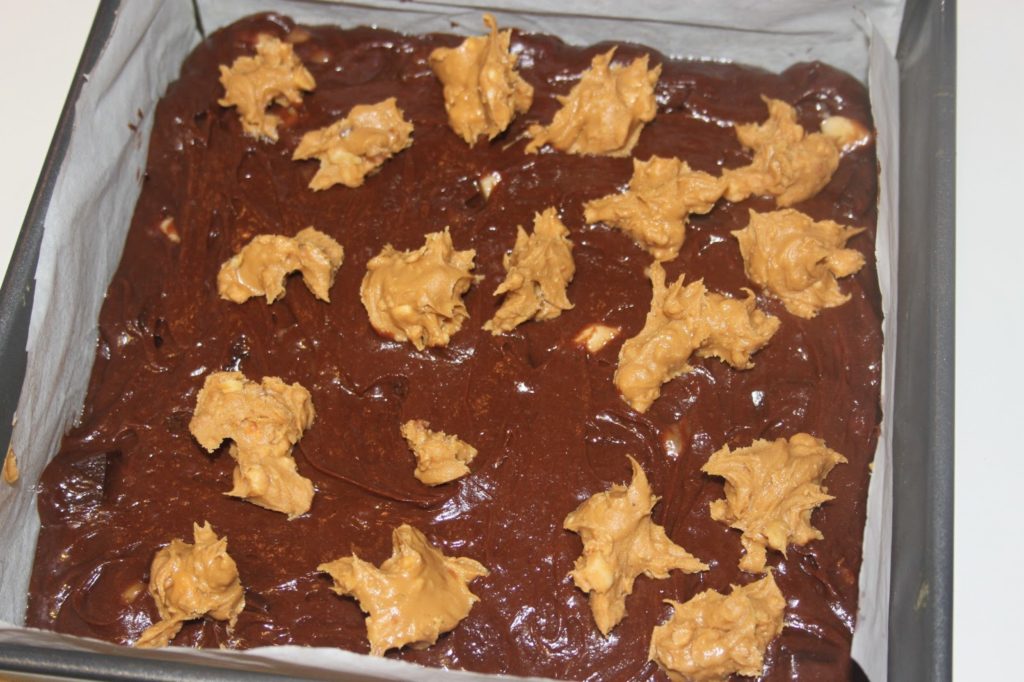 With a knife or chopstick, roughly distribute the peanut butter so that each final slice has some.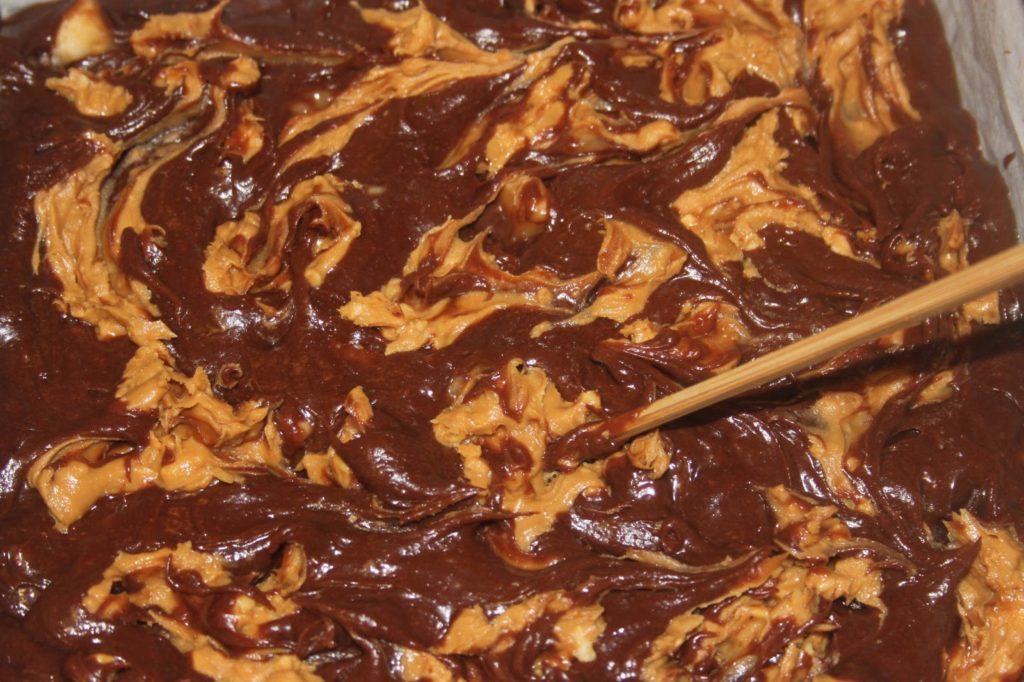 Keep your fingers out of the dough.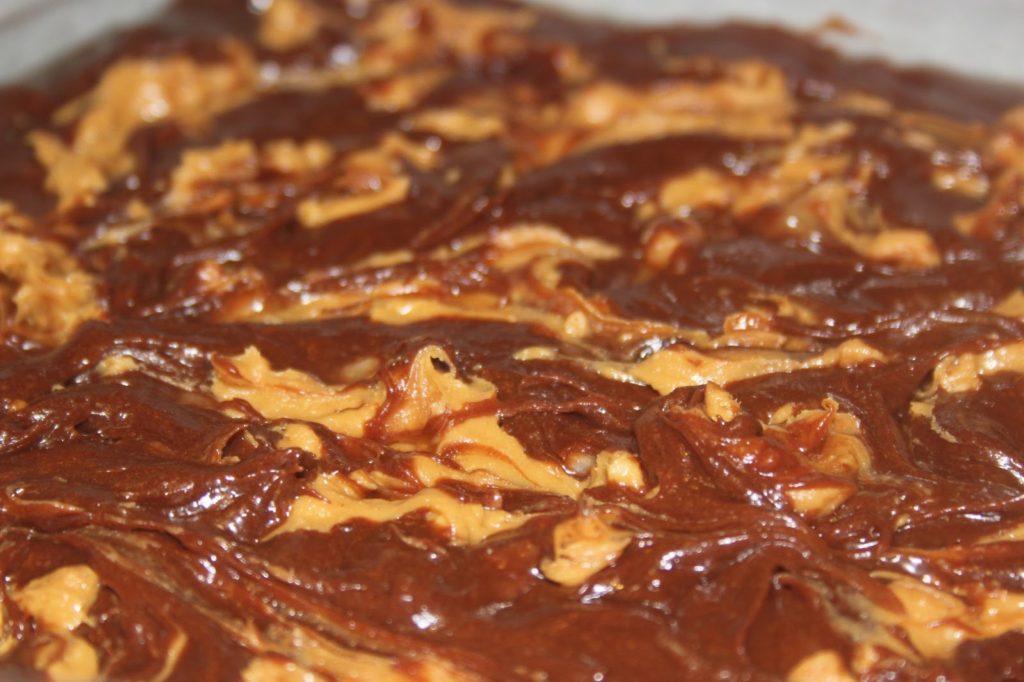 Put in the oven at 170°C for 30 minutes. The sides should start to colour slightly and the rest should look cooked in surface but not too much underneath!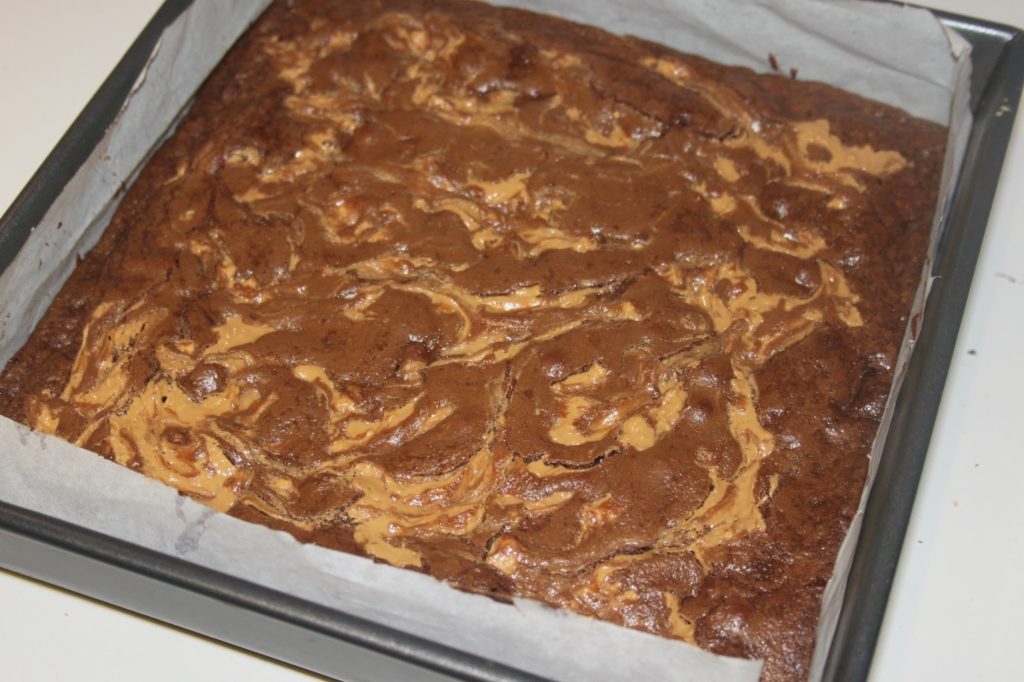 Let cool completely, then chill for two hours before unmolding and cutting into wedges.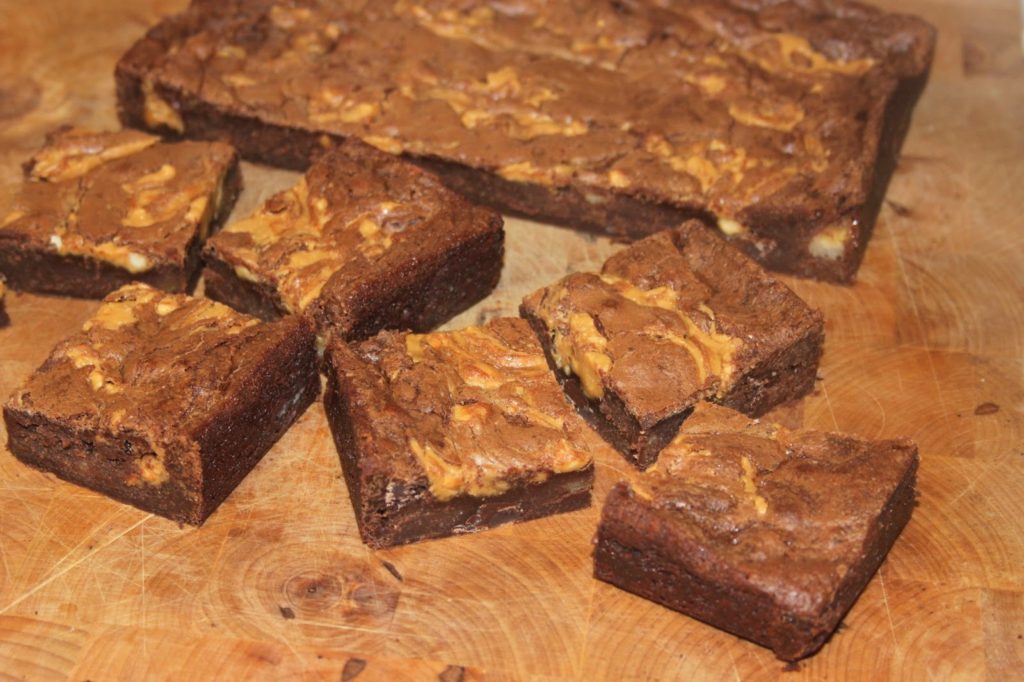 Taste a small piece (it's dense and rich!!) then another, then another…