I think of all the recipes I know, this is one of the most delicate in the mouth. These are not real gnocchi, but rather dumplings made of roasted eggplant, ricotta cheese, parmesan cheese and small cubes of fried eggplant. They sit warm on a bed of sesame cream, with warm tomato petals, fresh basil leaves and a drizzle of olive oil. The whole thing is a kind of miracle recipe, which takes shape when all the ingredients are put together. The gnocchi melt in your mouth, and the textures are silky smooth and refined. I ate this dish in the AK restaurant in Sao Paulo. This dish is the brainchild of chef Andrea Kaufmann (hence the initials), but she closed her restaurant to open another one in another neighborhood. But in passing, she delivered the recipe of her favorite dish.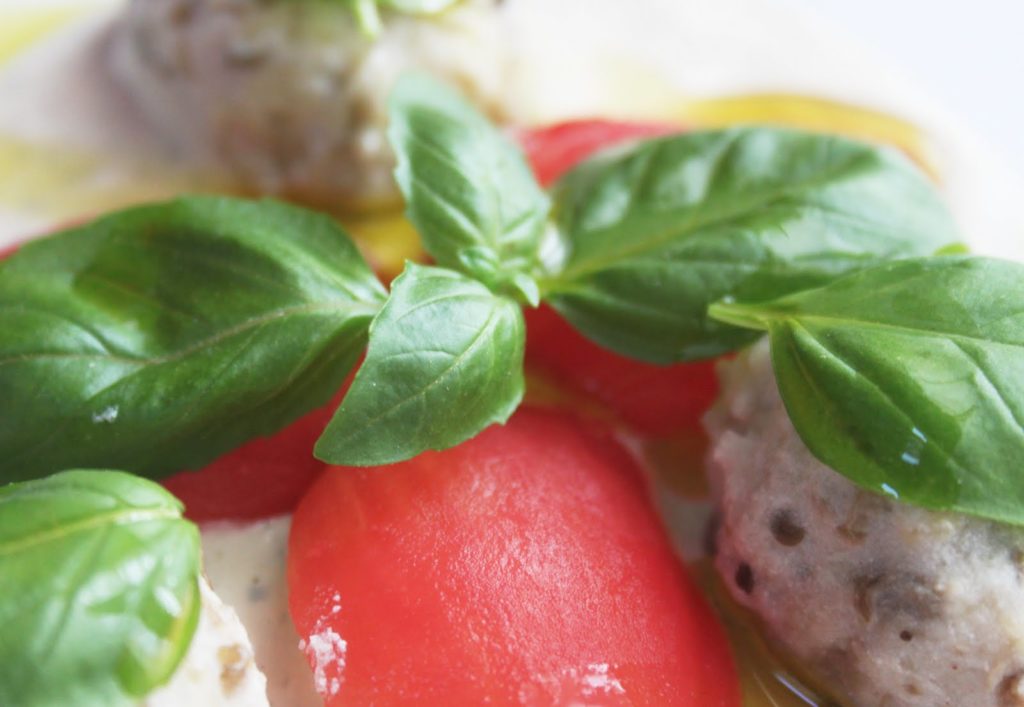 Recipe for eggplant gnocchi for four people:
-5 tomatoes
-fresh basil leaves
300g of ready-made tahini (or see recipe below)
-olive oil
Gnocchi:
-320g of ricotta cheese (remove the juice, weigh only the ricotta)
-80g of grated fresh parmesan cheese
-40g of cornstarch
-nutmeg
-pepper
-200g of roasted eggplant (see below!)
-150g fried eggplant cubes (see below)


And serve with a drizzle of olive oil and serve immediately.