In the middle of a lockdown, you have to keep yourself busy. Here I am doing facebook lives and making recipes that I love. This time it is the Korean gimbaps, these rolls which have their own identity but which originate from Japan with maki. The difference? Usually meat, and sesame oil in the rice which is not vinegar. You can add ham, pickled radish or burdock. I didn't put these last two because I did it with the means of the edge, that it is impossible for me to buy some. But with avocado and carrot it is already a delight…
Recipe for 5 rolls (4 people):
Rice:
300g of sushi rice
375g of water
20g of toasted sesame oil
salt
For the rest :
a Japanese omelette (see recipe HERE)
1 lawyer
1 carrot
1 chicken breast cooked in boiling water for 15 minutes
125g ricotta or cream cheese
chilli sauce or gochujang
5 sheets of nori seaweed
Here is the rice I use. But any sushi rice will do!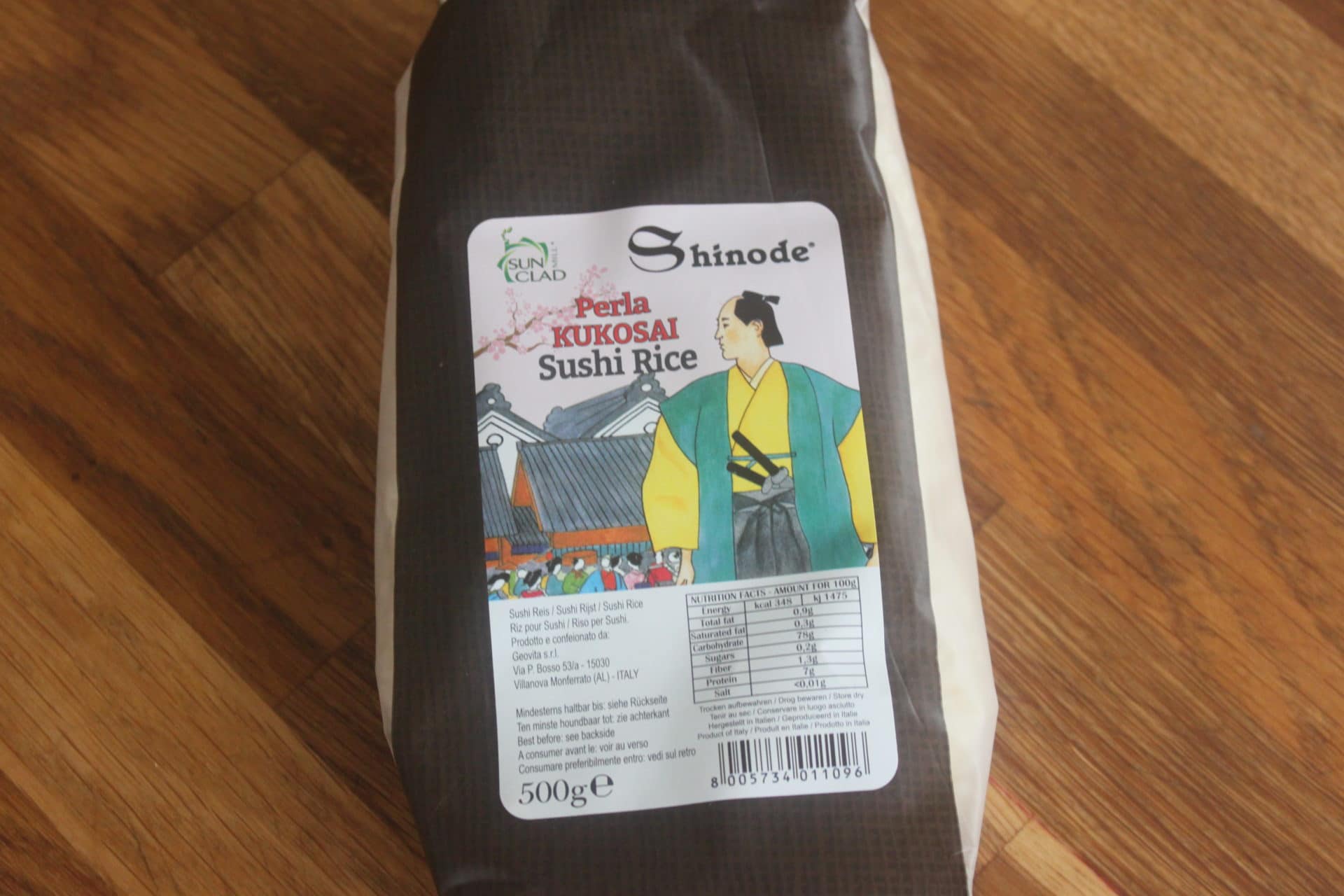 Weigh 300g and rinse it in a small ramis pedant for 1 minute in clear water. Pour it into the rice cooker with the 375g of water and turn on the machine. In a saucepan: same as above, but cook over low heat with a lid until all water is absorbed.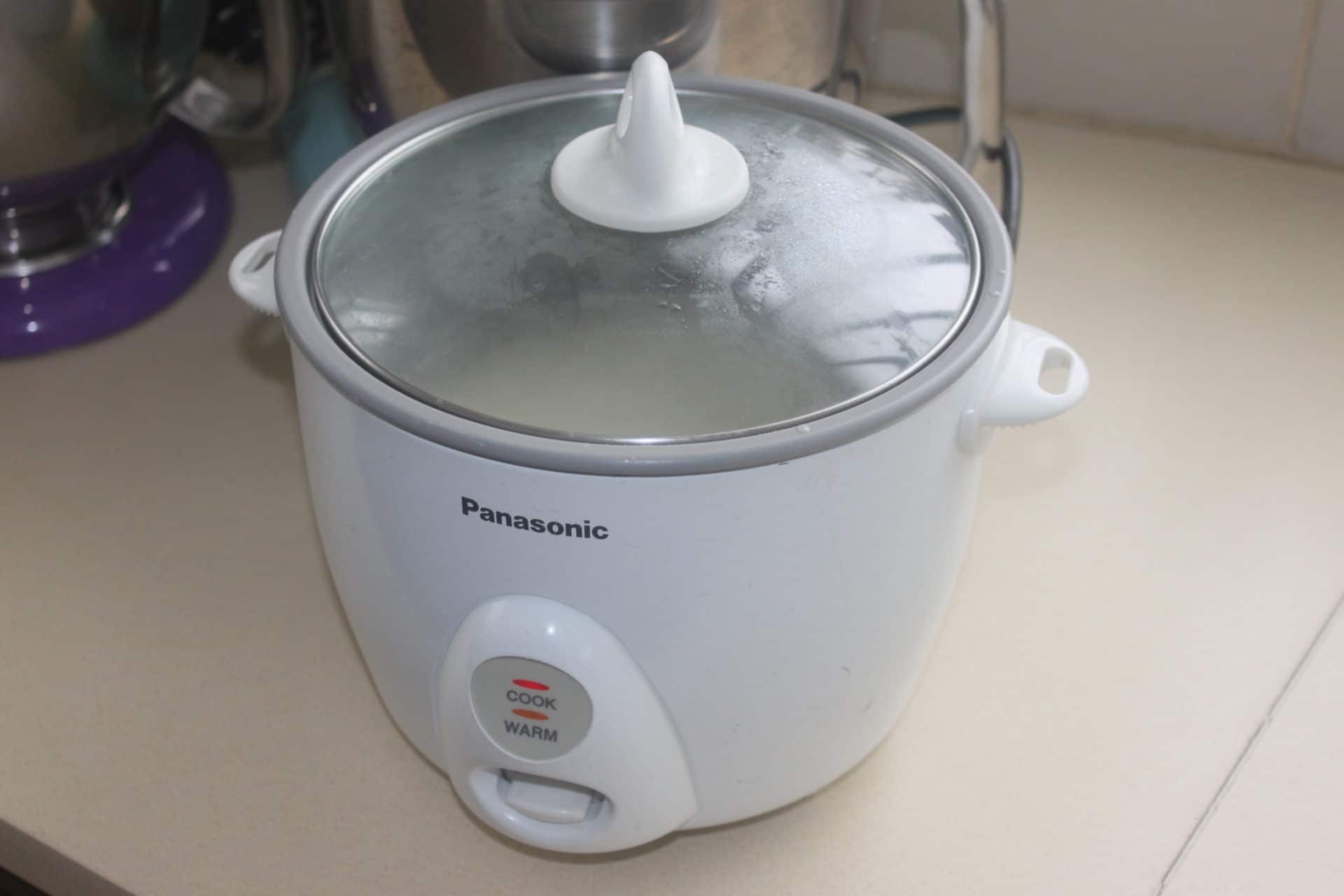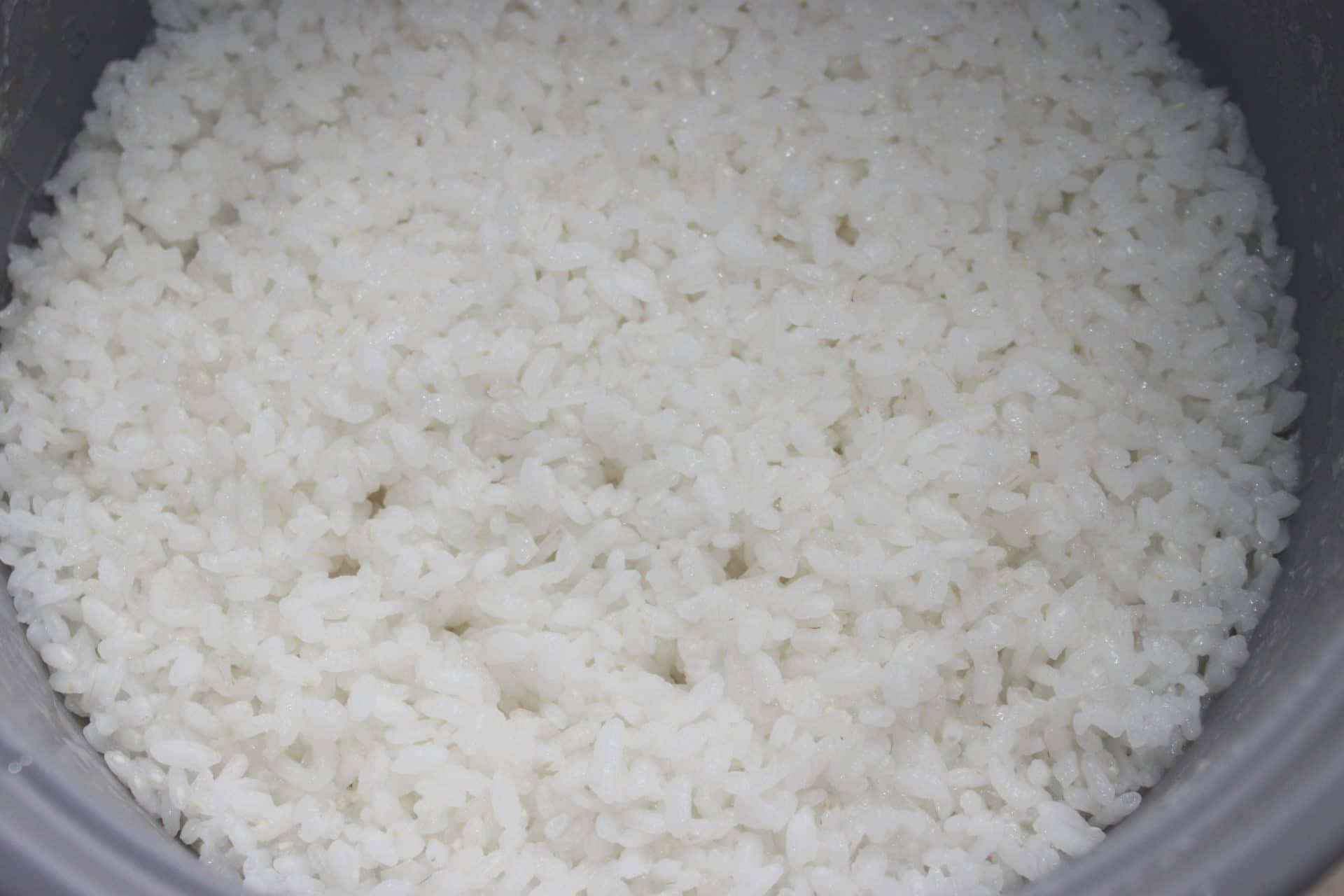 Transfer the rice to a container. Add salt and 20g of sesame oil. Mix carefully so as not to break the rice or turn it into mush. Let cool while you prepare the rest.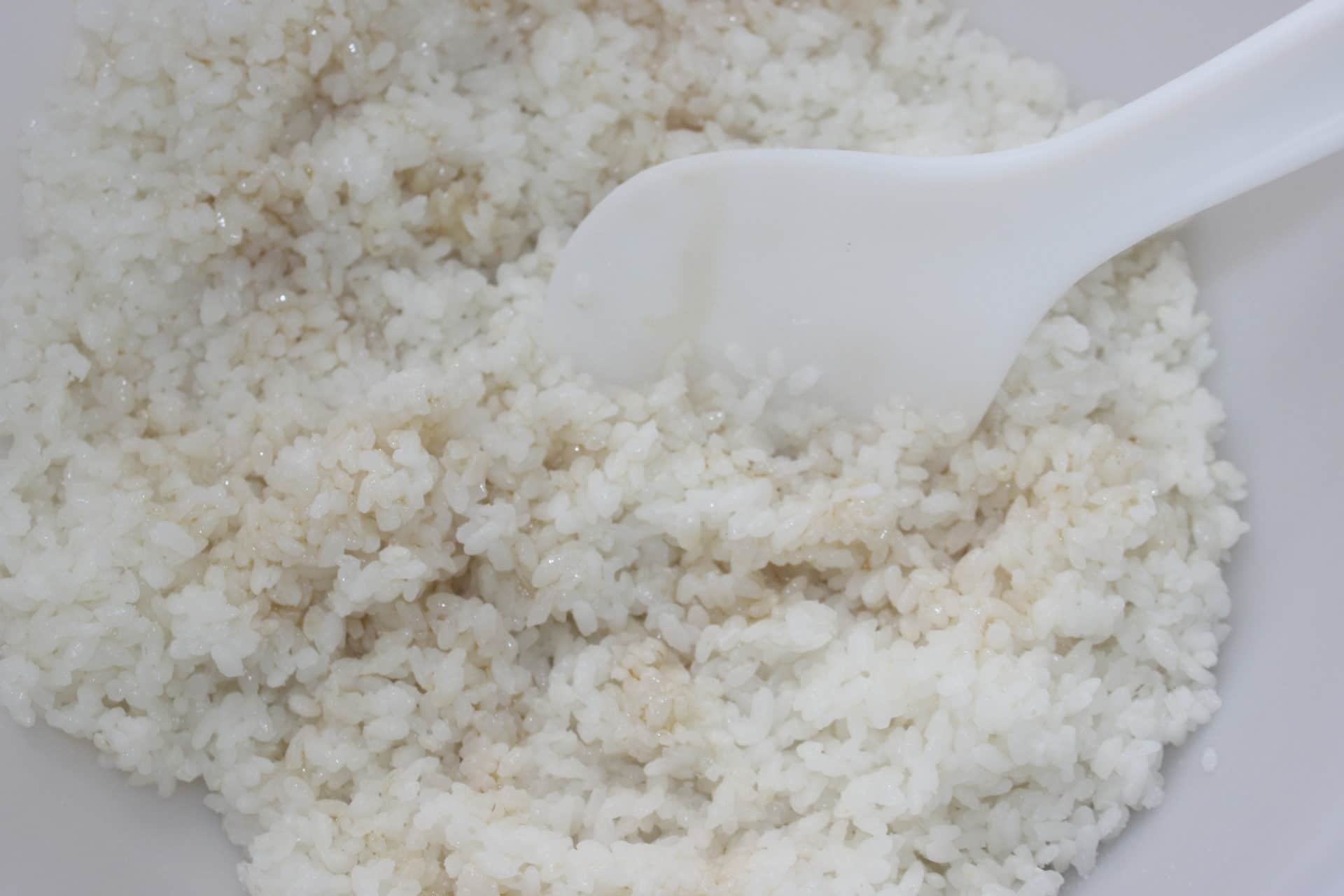 For the chicken: mix it cooked and cooled and pour it into a container. Add the ricotta and a good teaspoon of gochujang. You can also use kimchi, sriracha or any other hot sauce.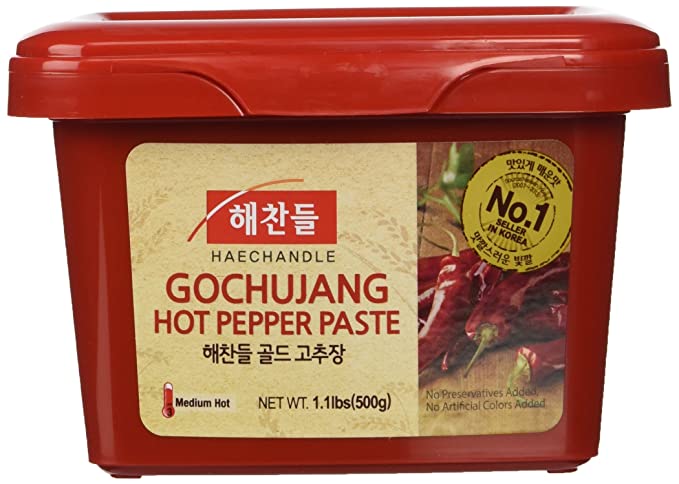 Mix well. The whole thing should be very smooth.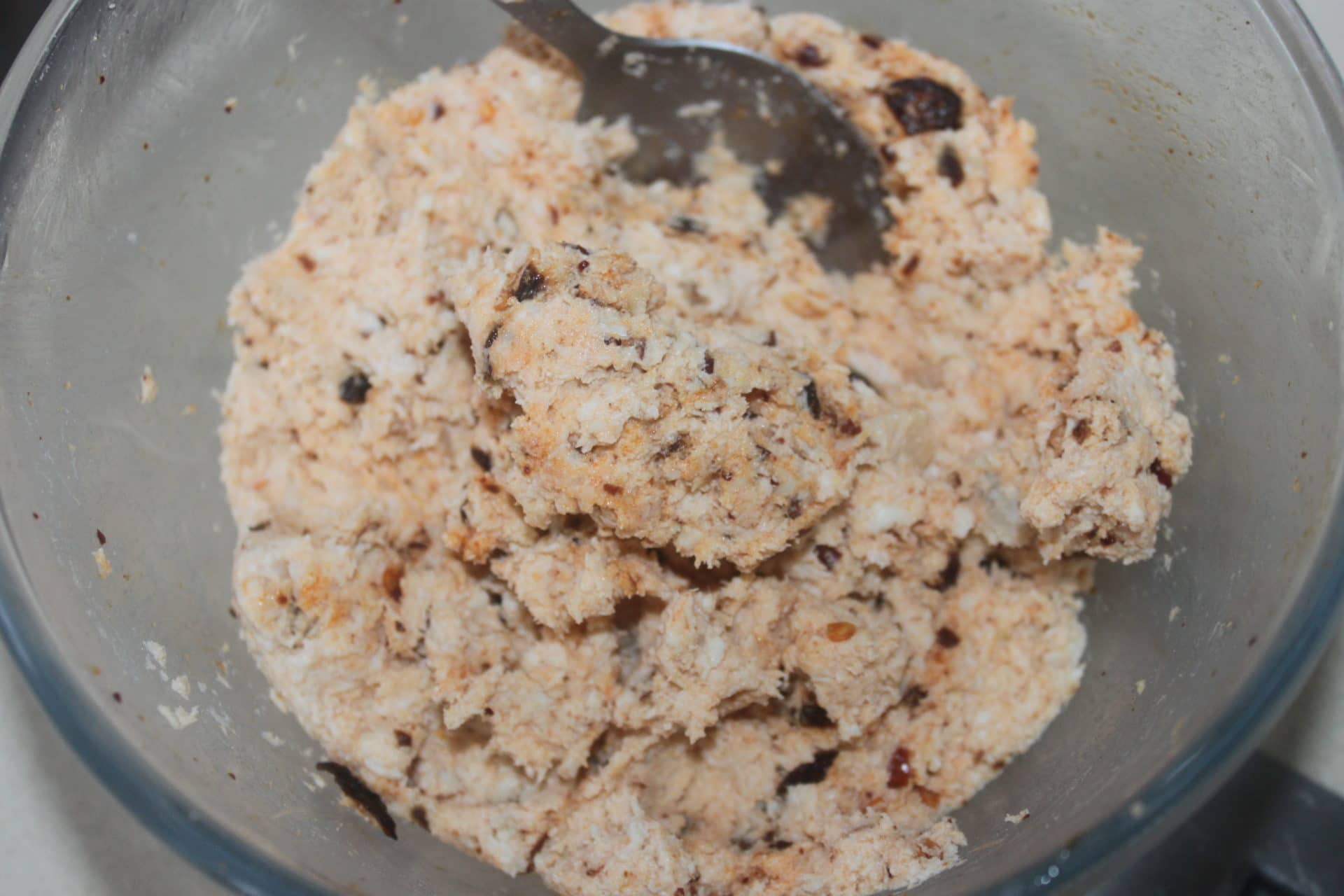 Peel and cut the carrot into thin sticks. Peel and quarter the avocado, then cut each quarter into 3 pieces. For the omelet, the recipe is explained HERE! Cut it into thick strips.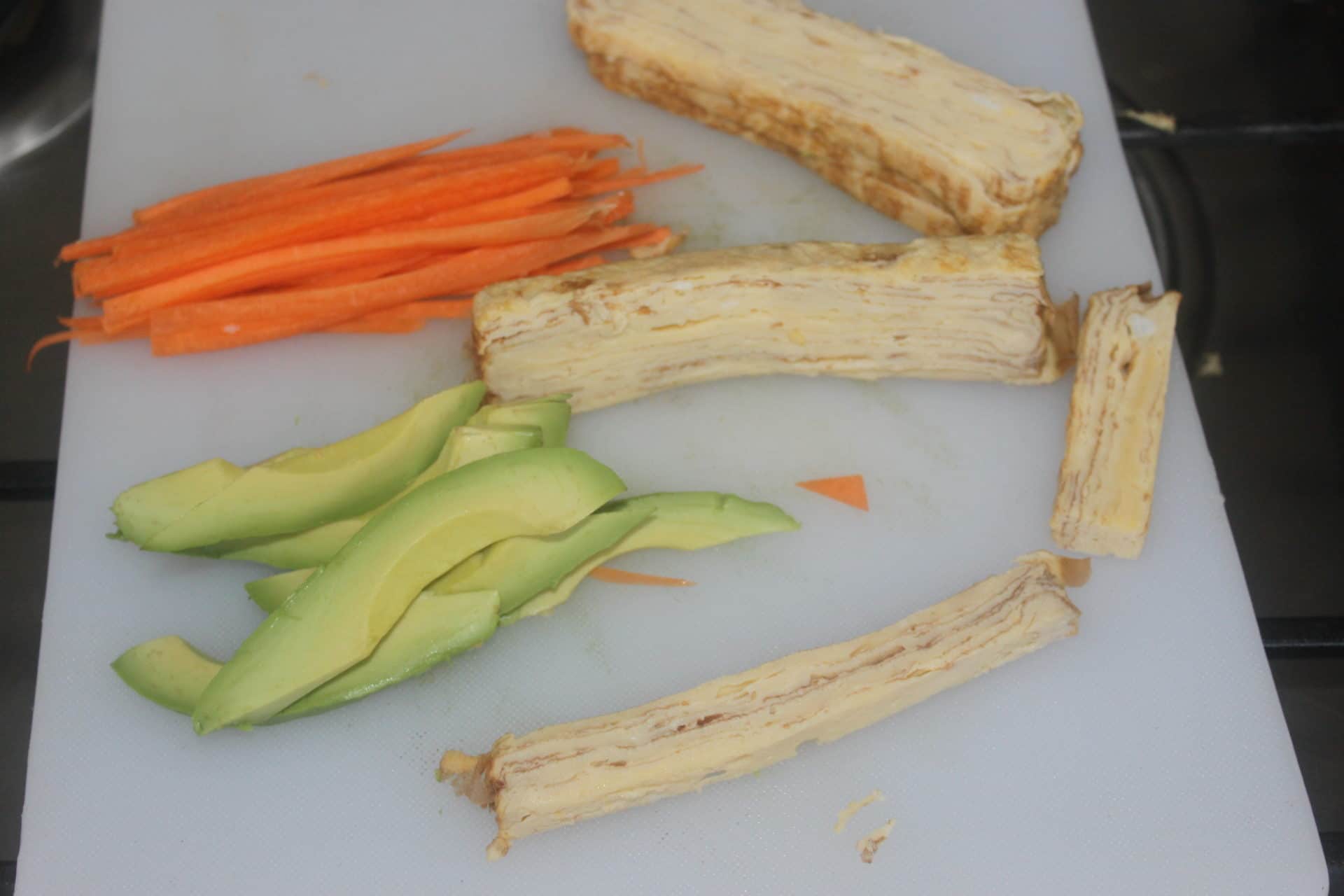 Here are the seaweed leaves. The shinier side should face down, the duller side should face up.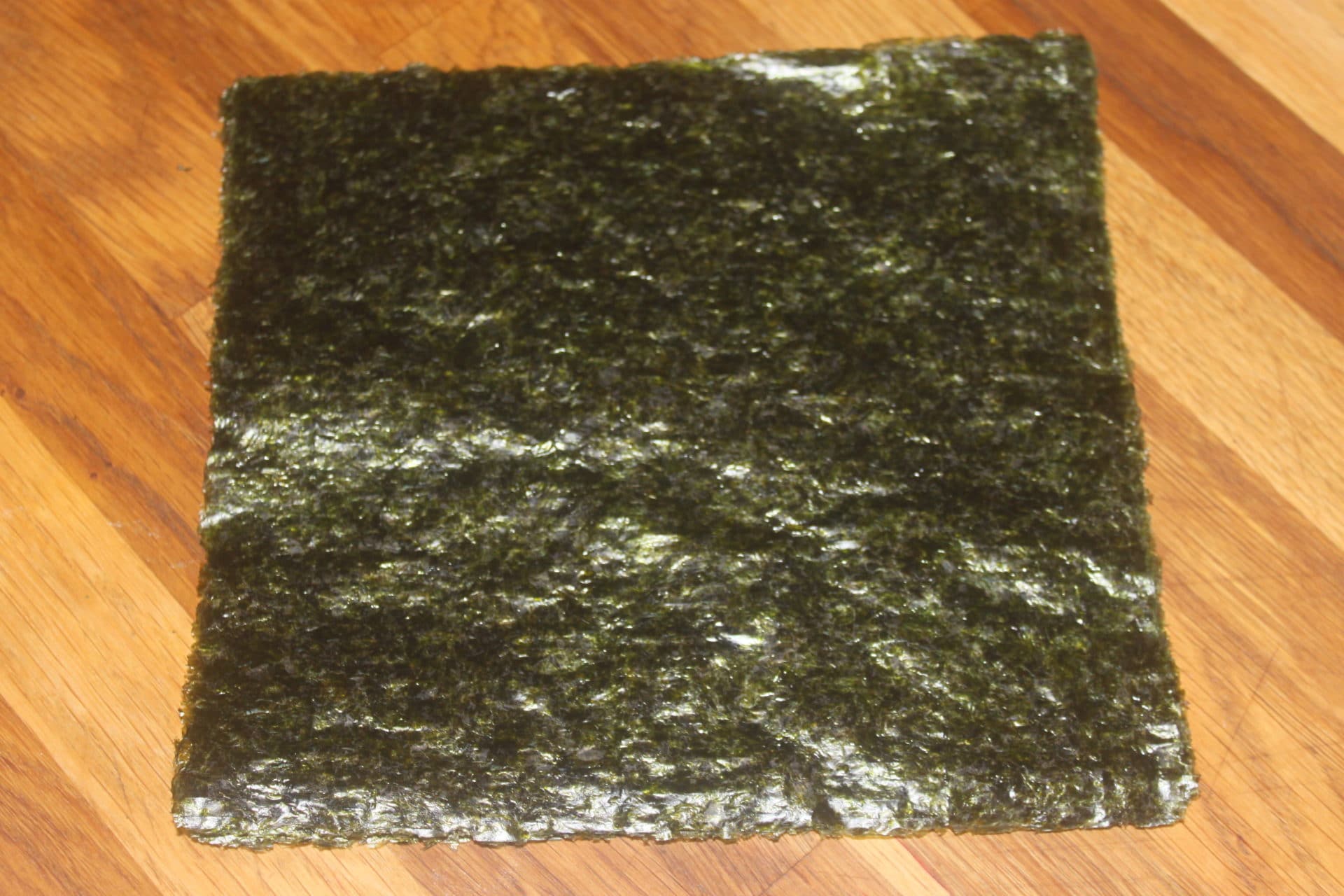 Divide the rice into 5 portions. Put a portion on a sheet of paper, leaving a space at the top. Place the ingredients in the bottom third. Omelette, avocado, carrot and creamy chicken. I lightly wet the strip at the top with a little water (to stick the roll on at the end).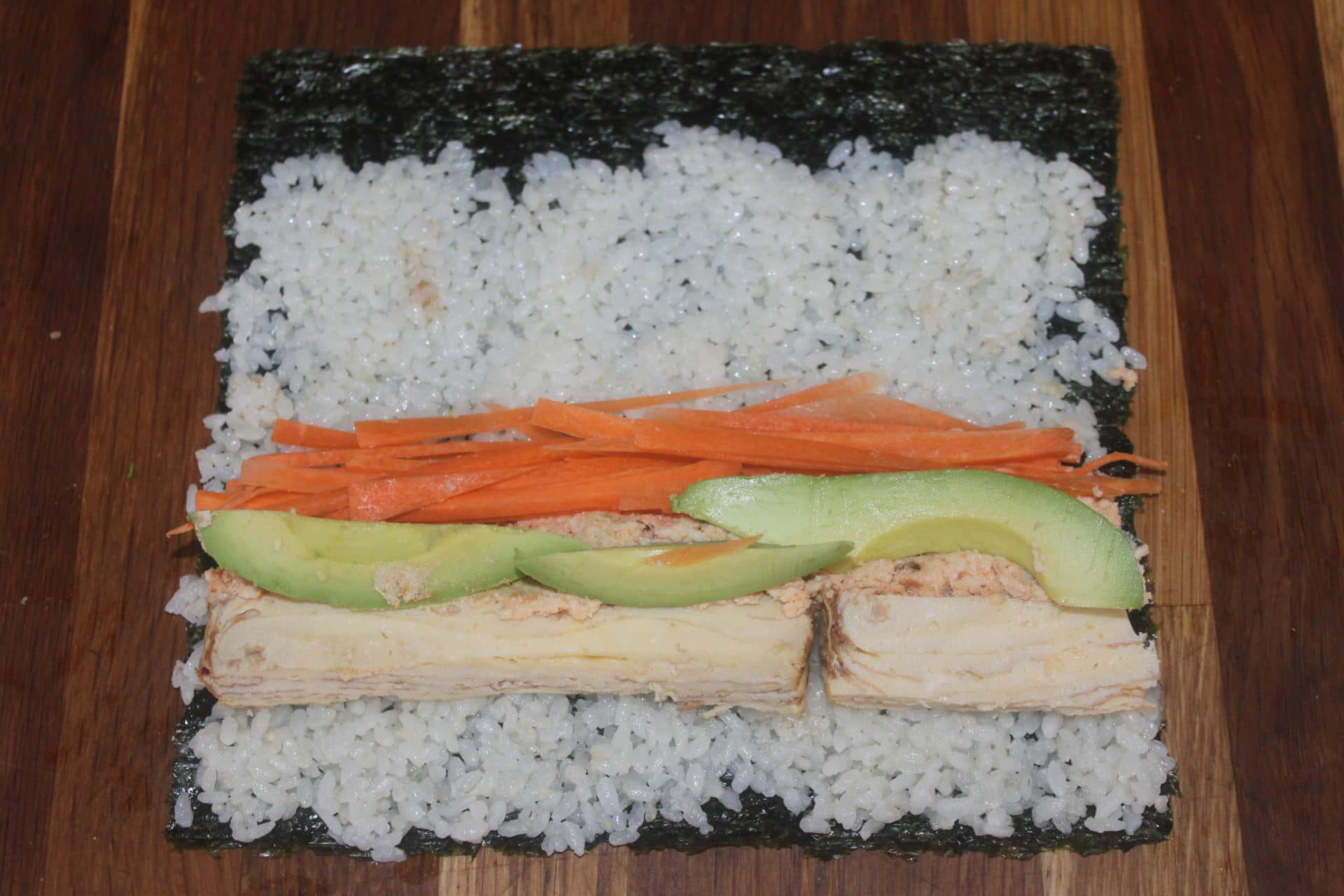 Roll it up carefully, possibly with the help of a bamboo mat. I prefer without! But do it with both hands, in the picture the other hand is holding the lens!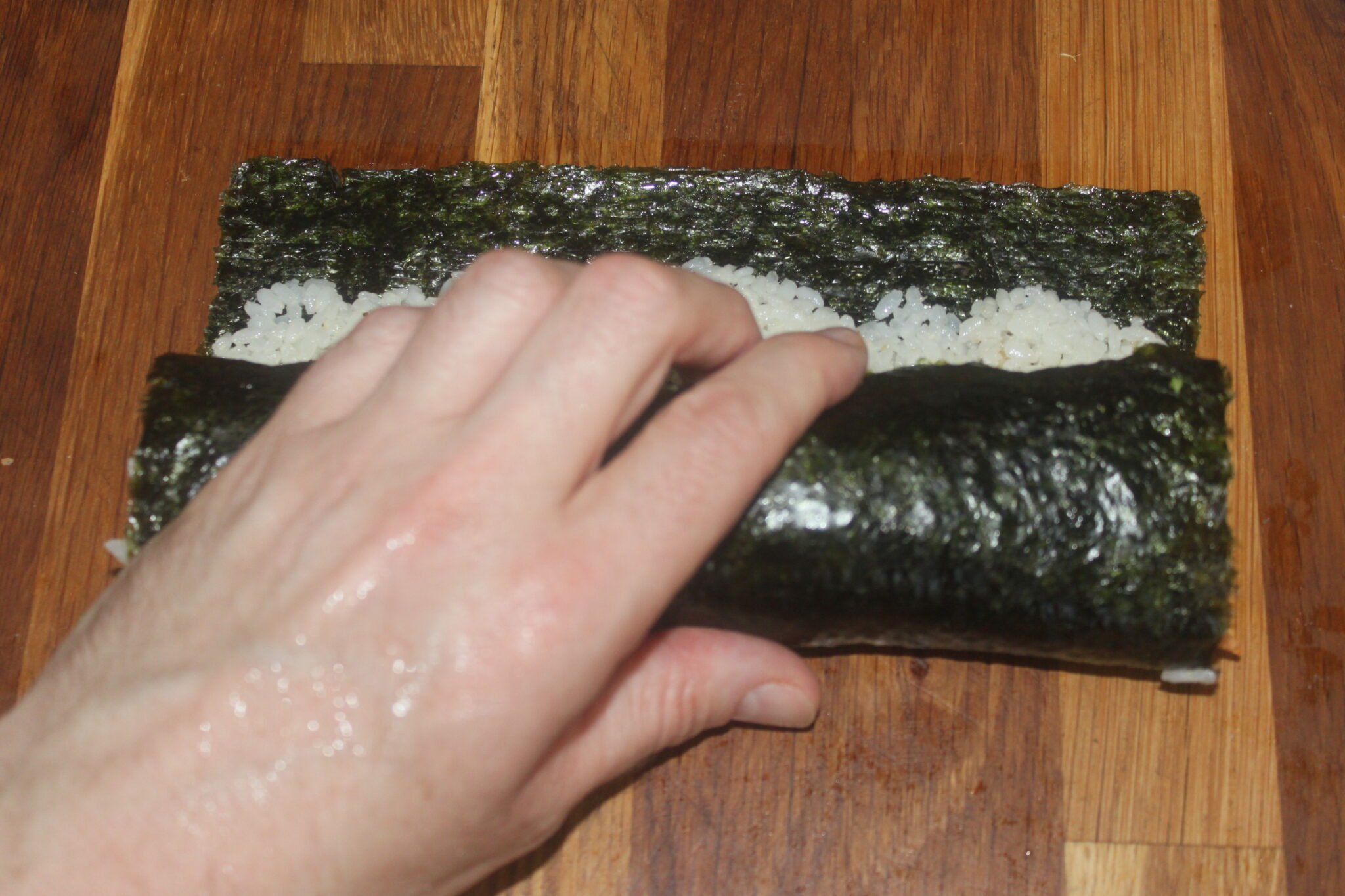 Tighten it well.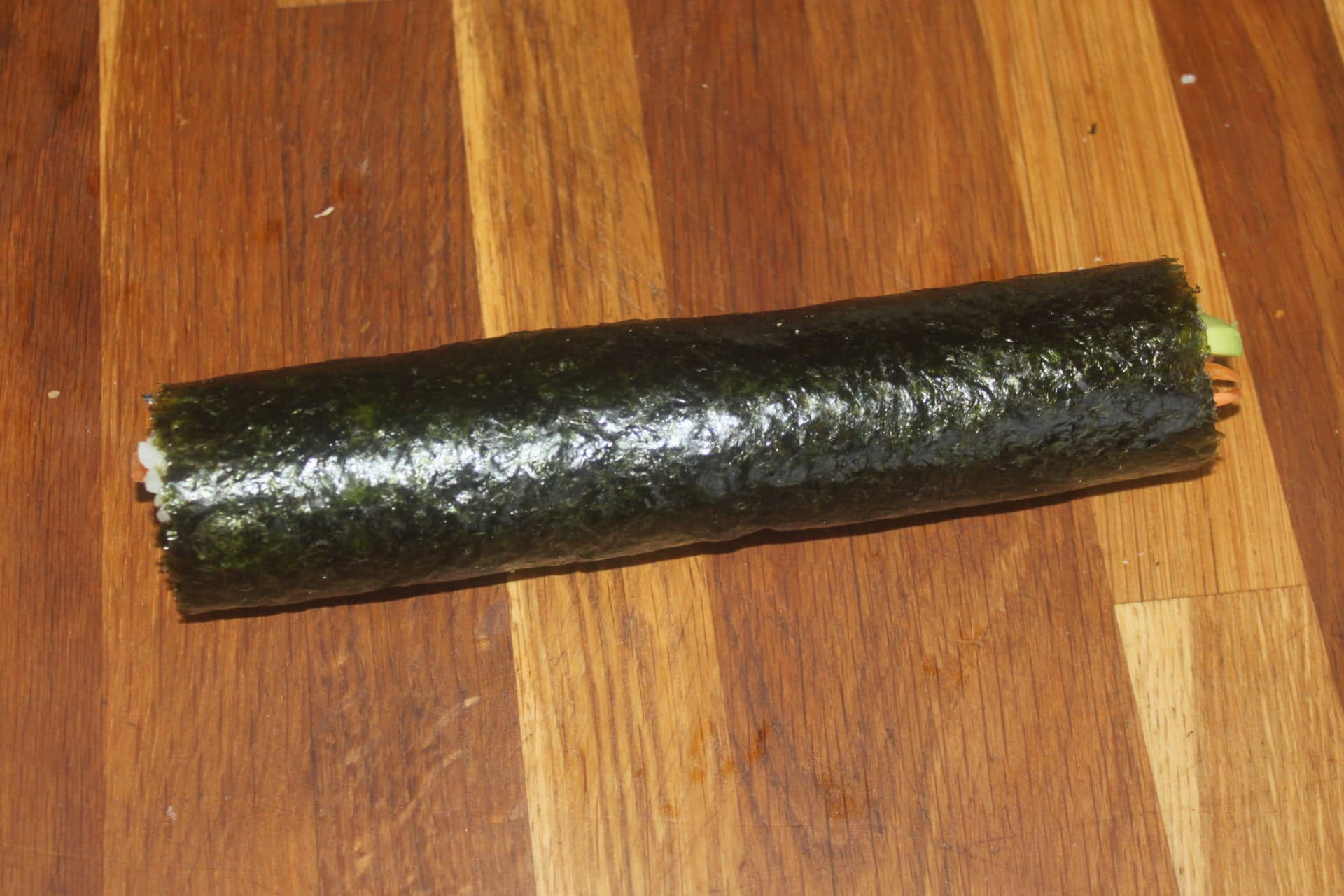 Do the same for the rest of the rolls.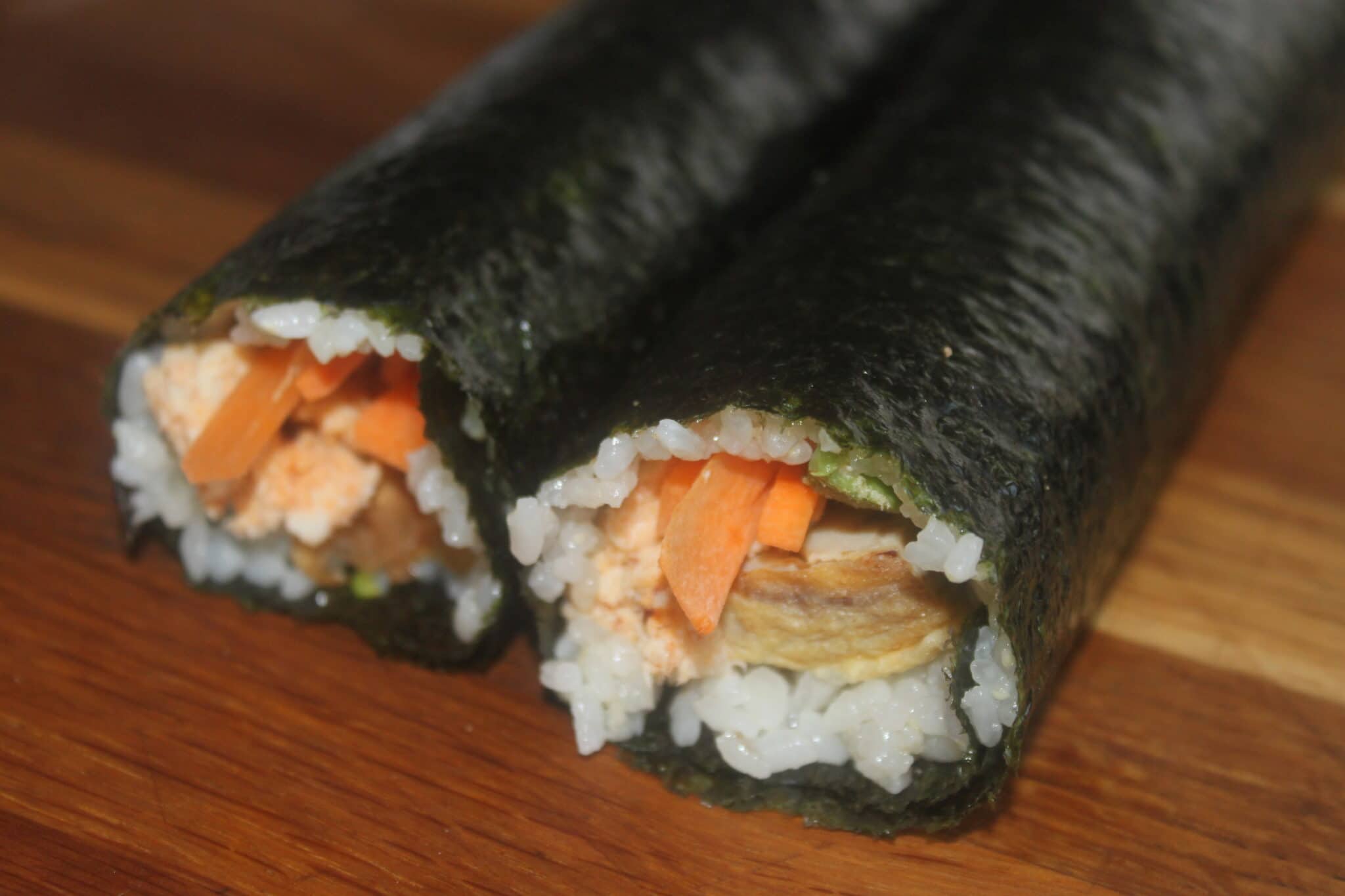 With a very good knife, cut each roll in half, then each half into 6.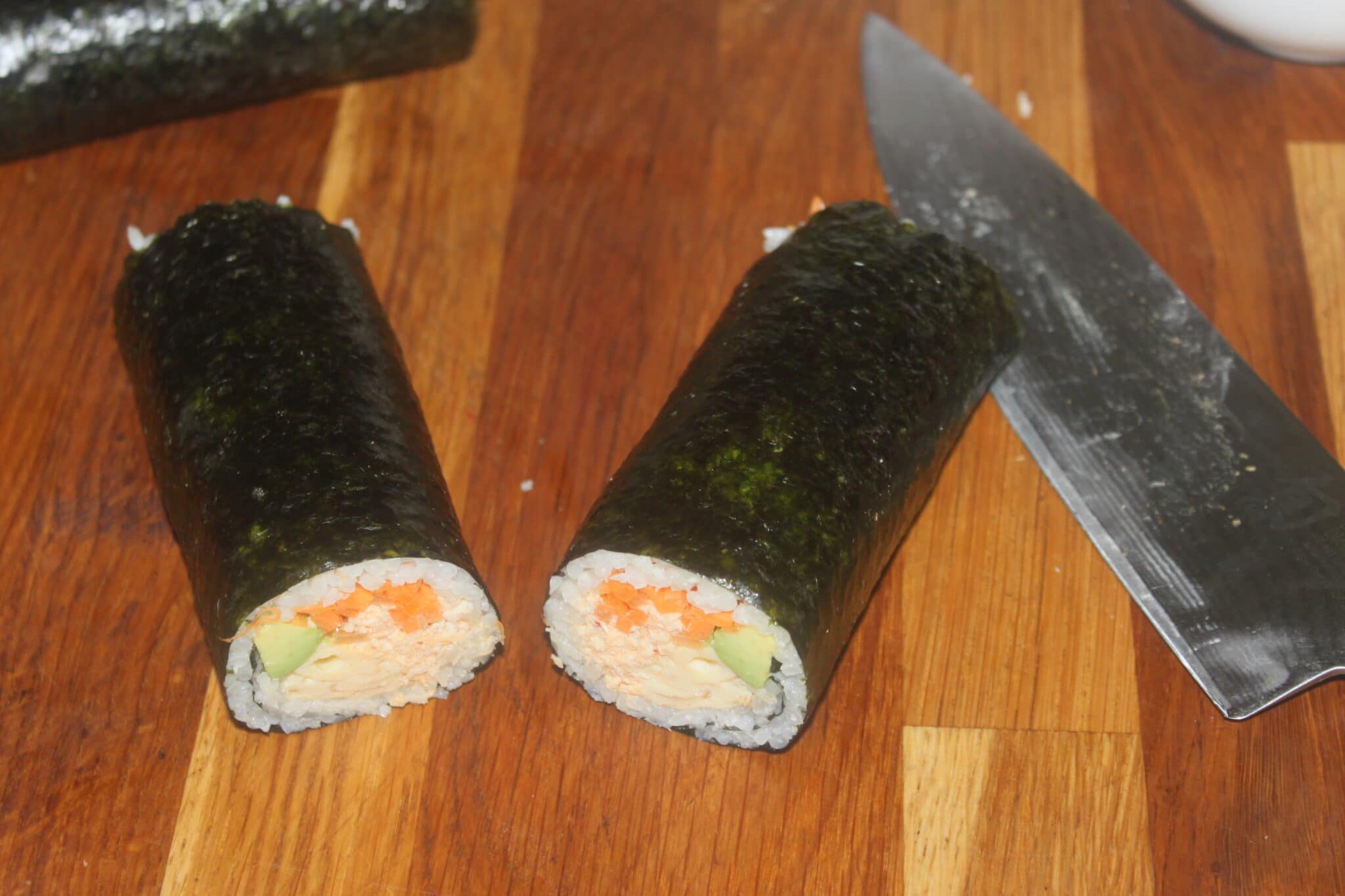 To be tasted in the process with a little soy sauce (or without anything). You can keep the rolls in the fridge for 24 to 36 hours, each wrapped in cling film. Beyond that, the rice will dry out.