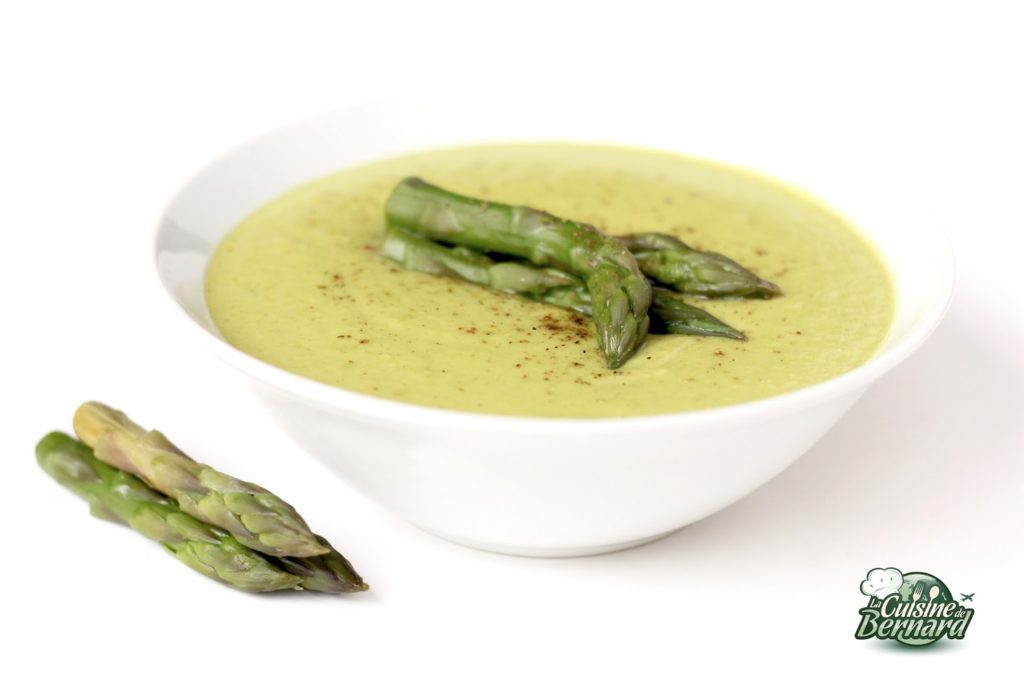 It's been spring for a month, but we still find it hard to believe. And since it's asparagus season, and we're sometimes still a little cold, the perfect compromise is asparagus velouté! A rich and silky velvet perfectly in season. It can be served in small quantities for an aperitif or in small bowls for an explosive starter! In any case, nothing too difficult. But you will still have to make your own broth. It's simple and much better!
Green asparagus soup recipe for 4 people:
-50g of semi-salted butter
Broth: (we can make risottos with the rest)
-1 chicken carcass (the one we eat on Sunday will do!)
Prepare a homemade broth. To do this, put two liters of water with the chopped onions, a chicken carcass (with the skin is good too!) that will have been well shelled and eaten in passing, a cube of broth, carrots and celery cut into pieces. Season with salt and pepper. Bring to a boil and then cook for three hours.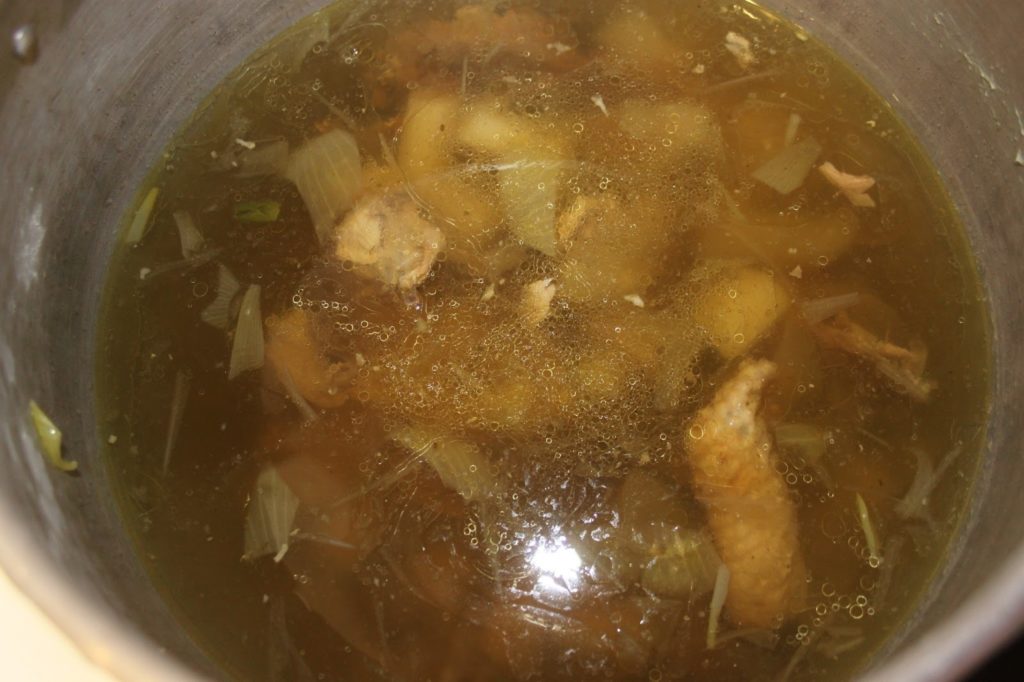 Cut off the ends of the green asparagus.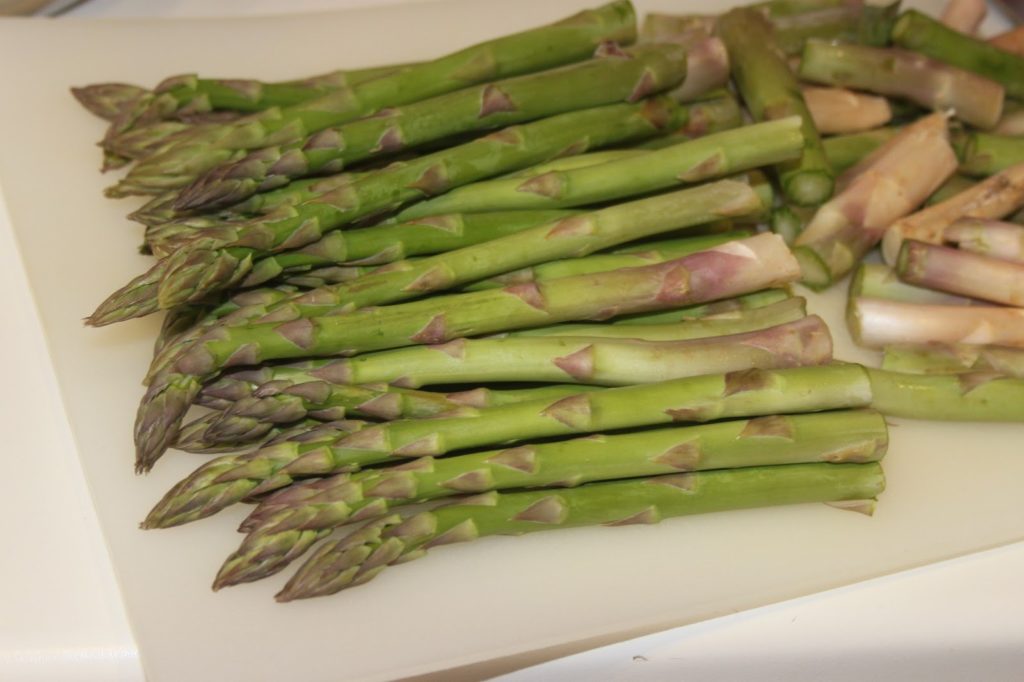 Put these pieces in the broth.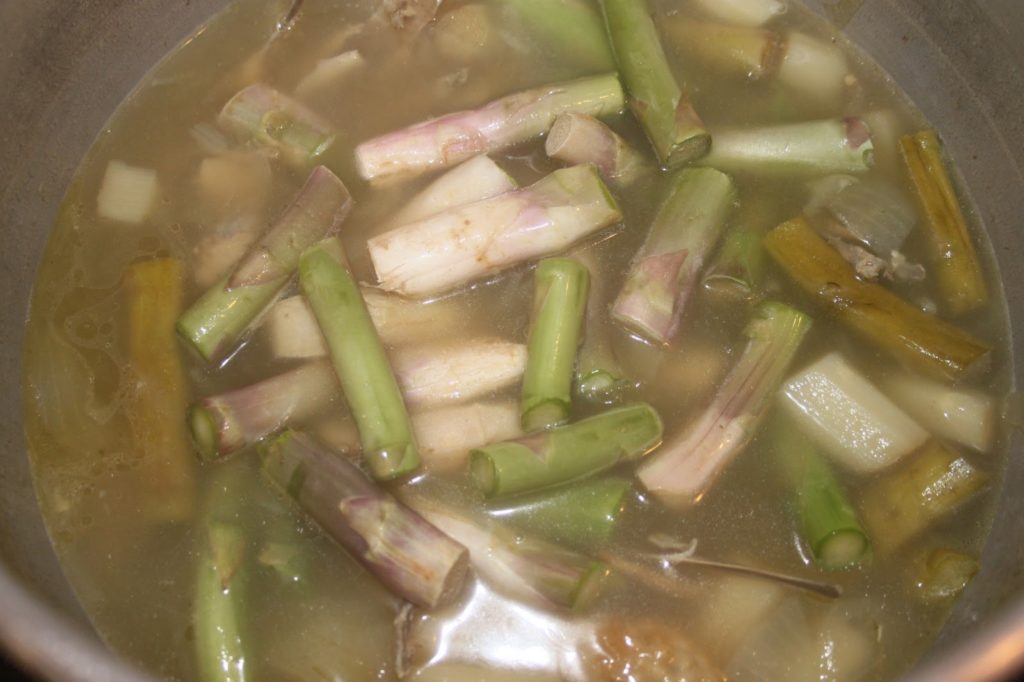 When the broth has cooked for three hours, steam the asparagus for 9 minutes over the broth. This way, the juice from the asparagus will fall back into the broth.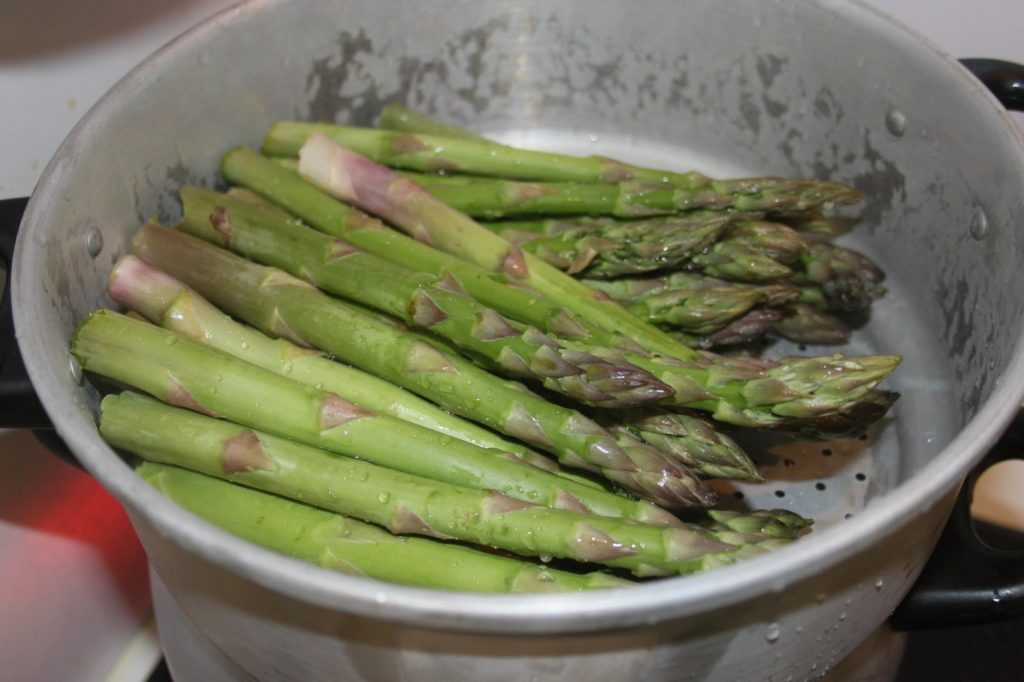 The asparagus is cooked after 9 minutes. Run the asparagus under cold water to stop cooking.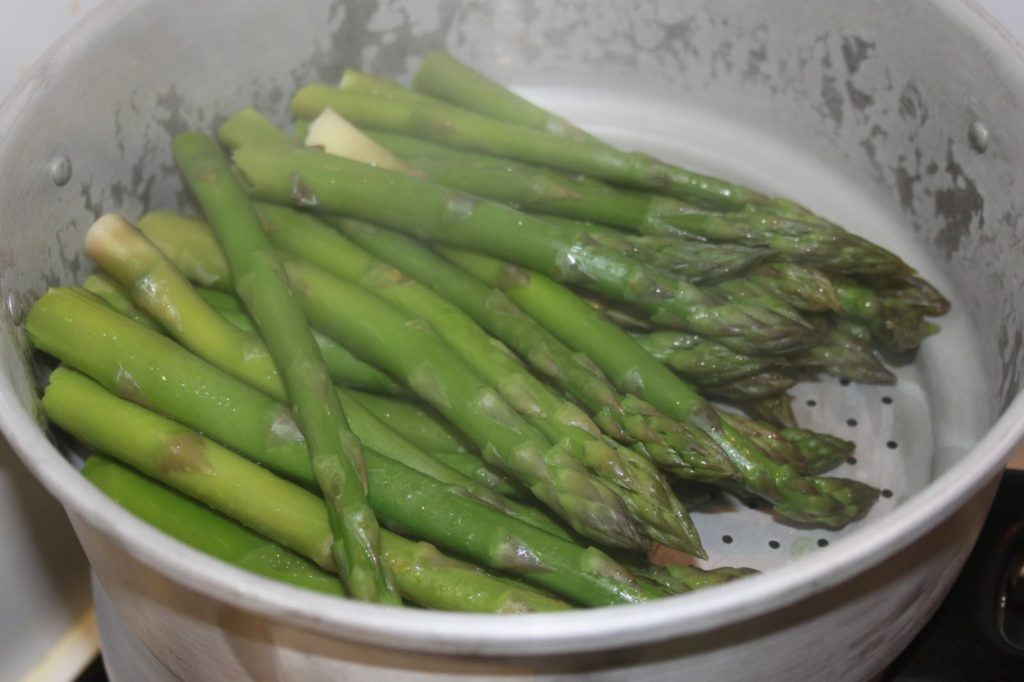 Filter the broth to recover 1/2 liter (500ml).
Put the asparagus in a blender with the butter, cream, flour, salt, pepper and a little stock taken from the 500ml.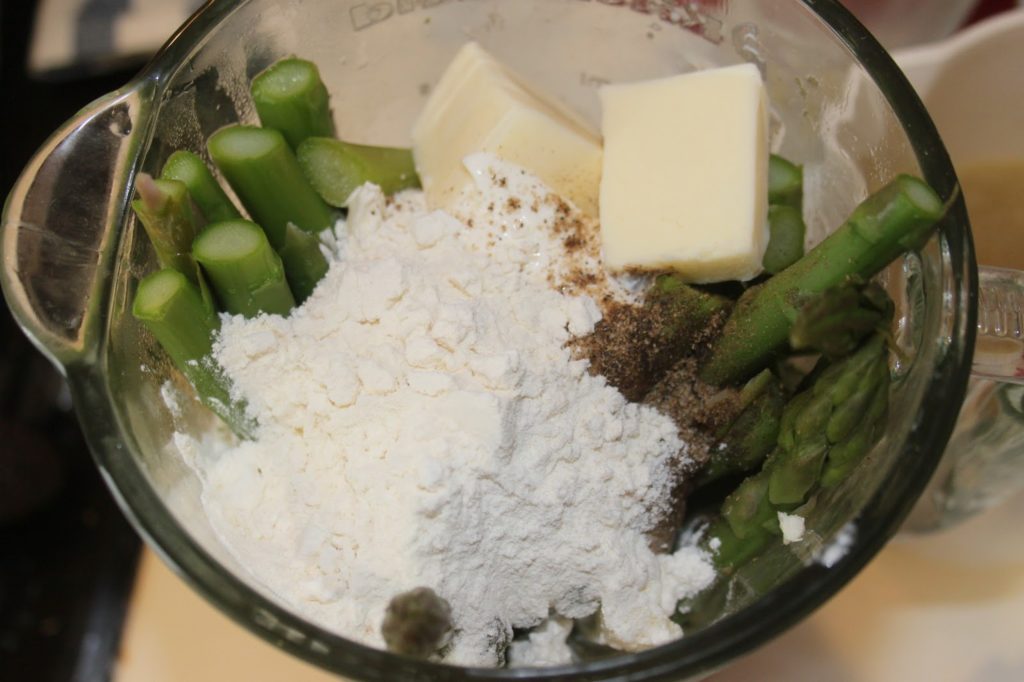 Blend until very fine.
Return the soup to a saucepan with the remaining 500ml of broth, bring to a boil and cook for 5 minutes, stirring. It's ready!



Bernard's advice:


if the soup is too thick, you can add a little broth. It is better to start with a little and then add it gradually. With my proportions, we obtain a beautiful rich velvety mouthfeel.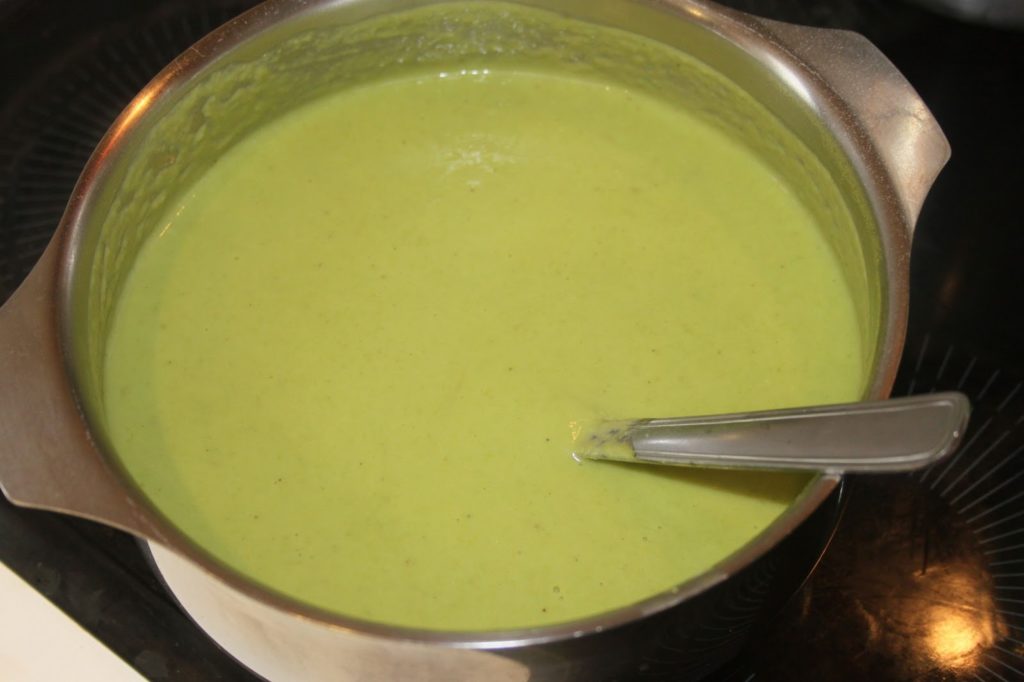 Serve hot with a few green asparagus tips (to be taken before crushing!).