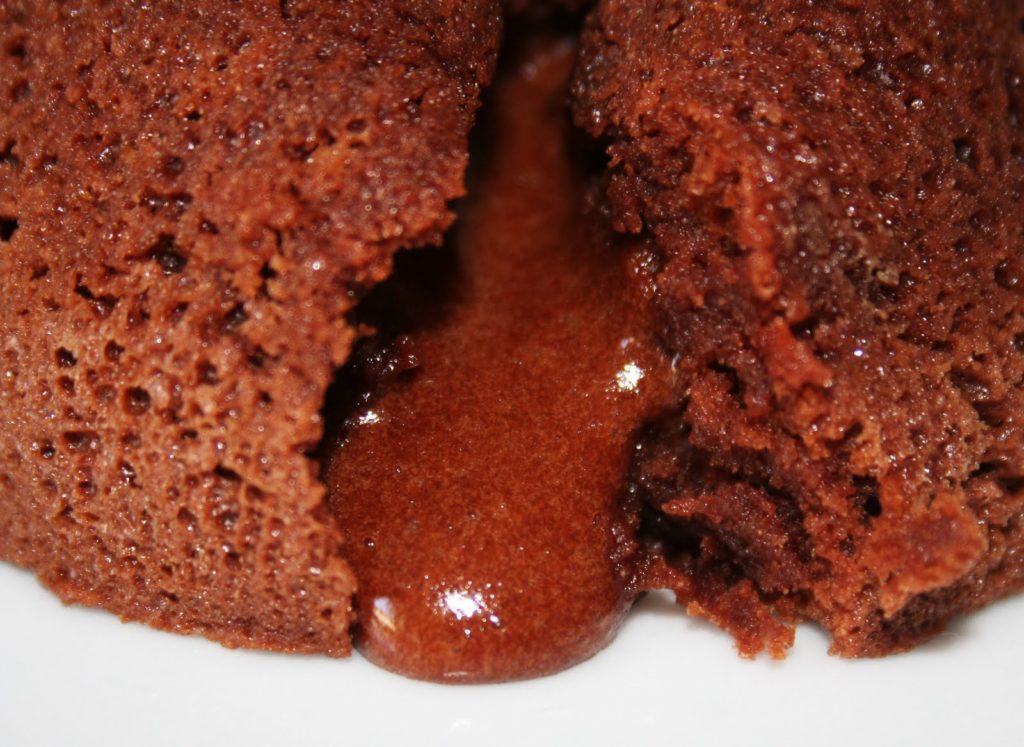 This is a quick and easy recipe to prepare. But even faster to eat because this recipe is so delicious! Not to be confused with the equally delicious
chocolate fudge
recipe!
Recipe of "mi-cuits a chocolat" for 4 small cakes:
-100g of 65% chocolate
-100g of powdered sugar
-100g of salted butter
-2 eggs + 2 yolks
-50g of flour
Mix the yolks, eggs and powdered sugar without whitening. You just want to mix them together otherwise the texture of the cakes will be too light and these cakes are good because there is nothing light about them!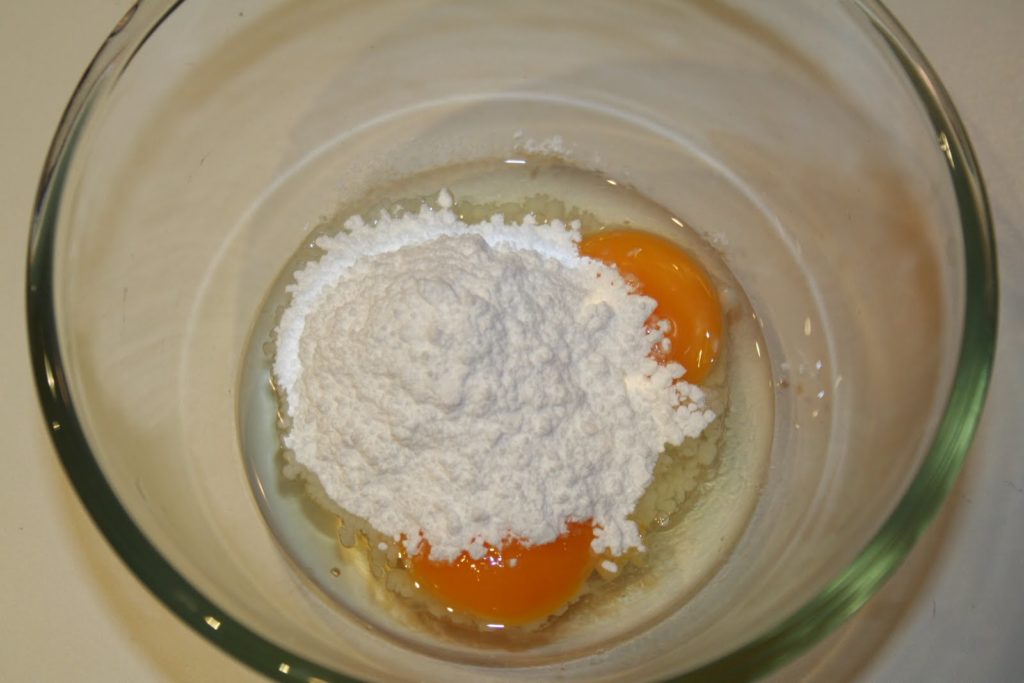 Melt chocolate and butter in microwave or double boiler.
Add the melted chocolate/butter to the sugar/egg mixture. Mix without insisting. (Ignore the drummer in the picture! Don't make the same mistake I did!)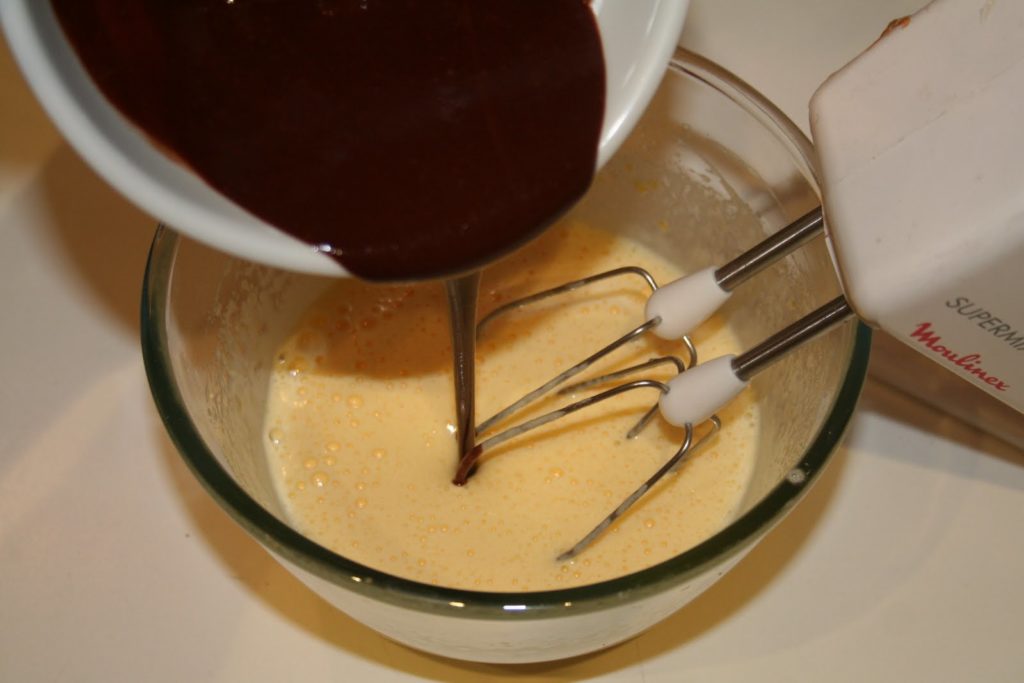 Then add the flour to the mixture.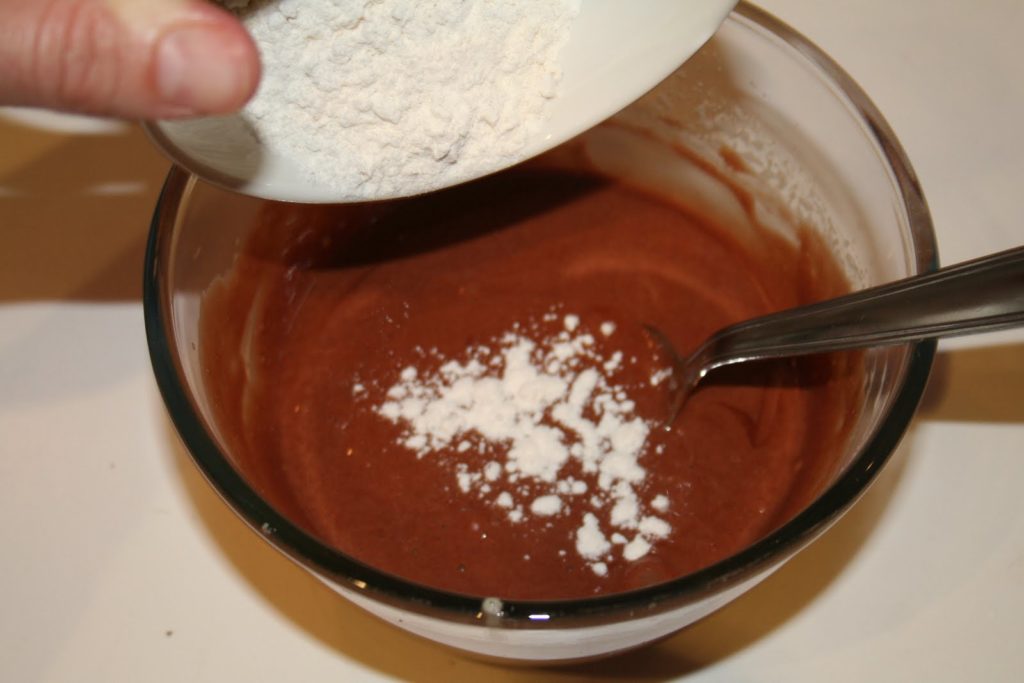 Mix well.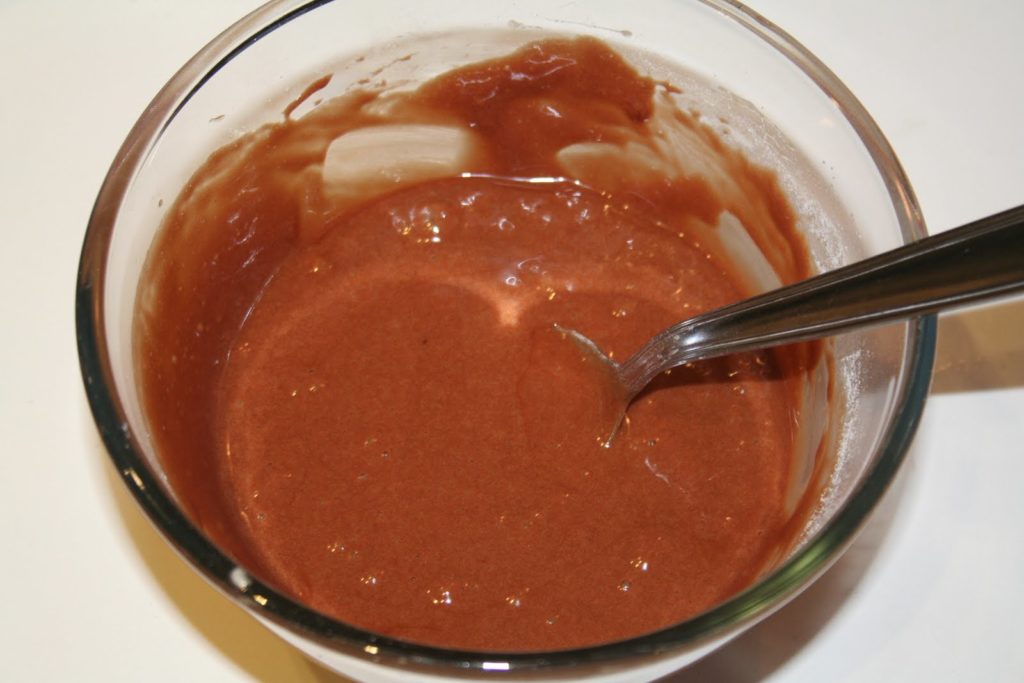 Grease 4 small aluminium ramekins with the grease release spray I mentioned in my
canelés
.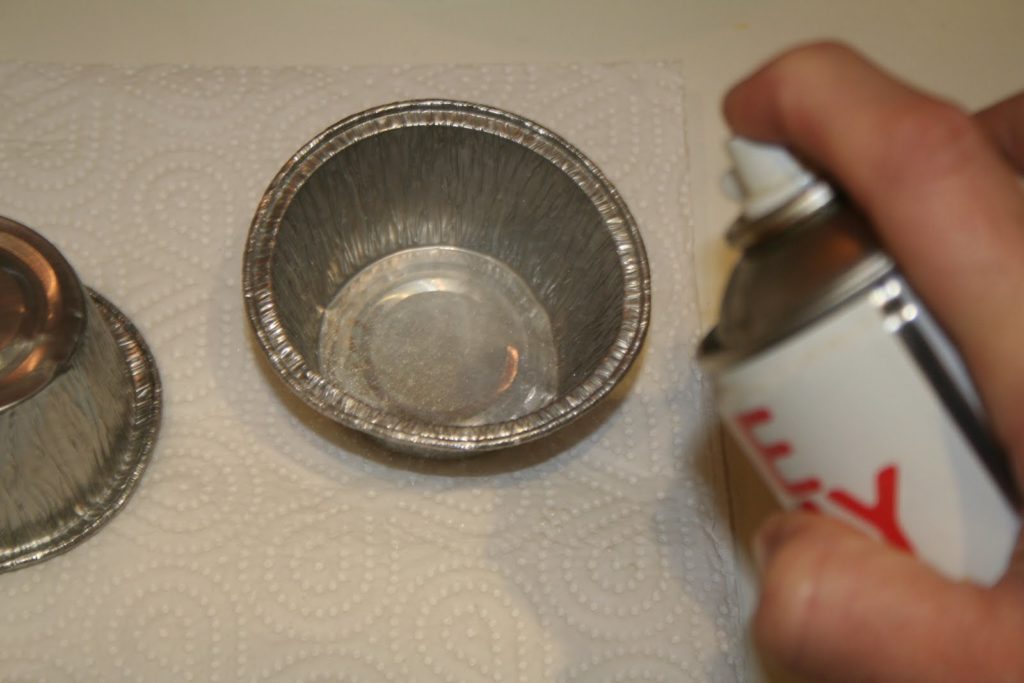 Pour in the dough.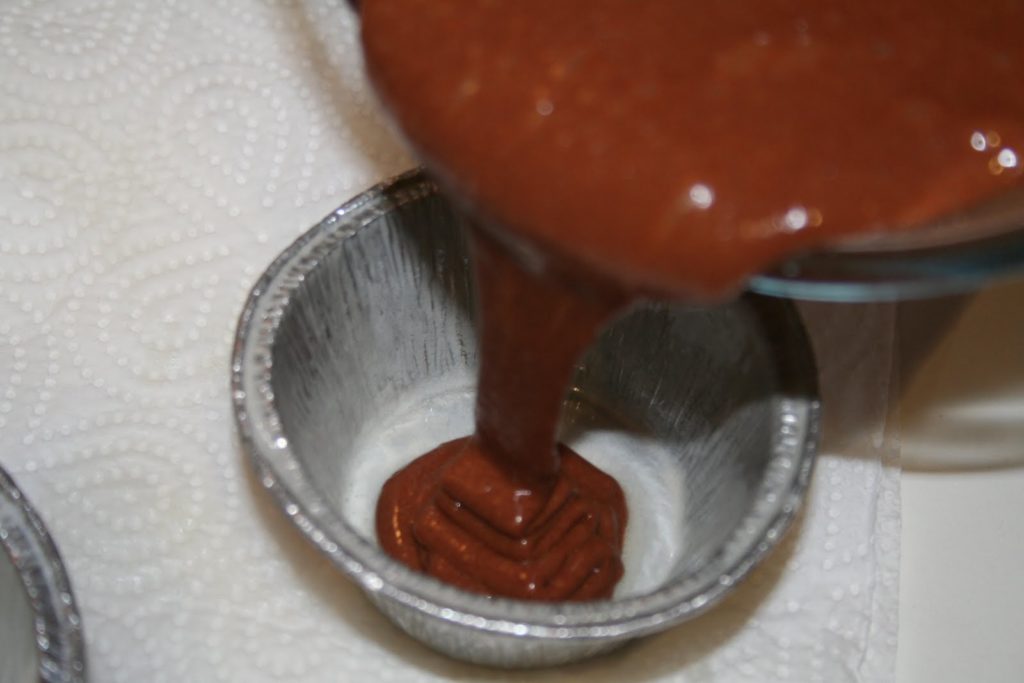 Let stand in a cool place while you preheat the oven to 200°C.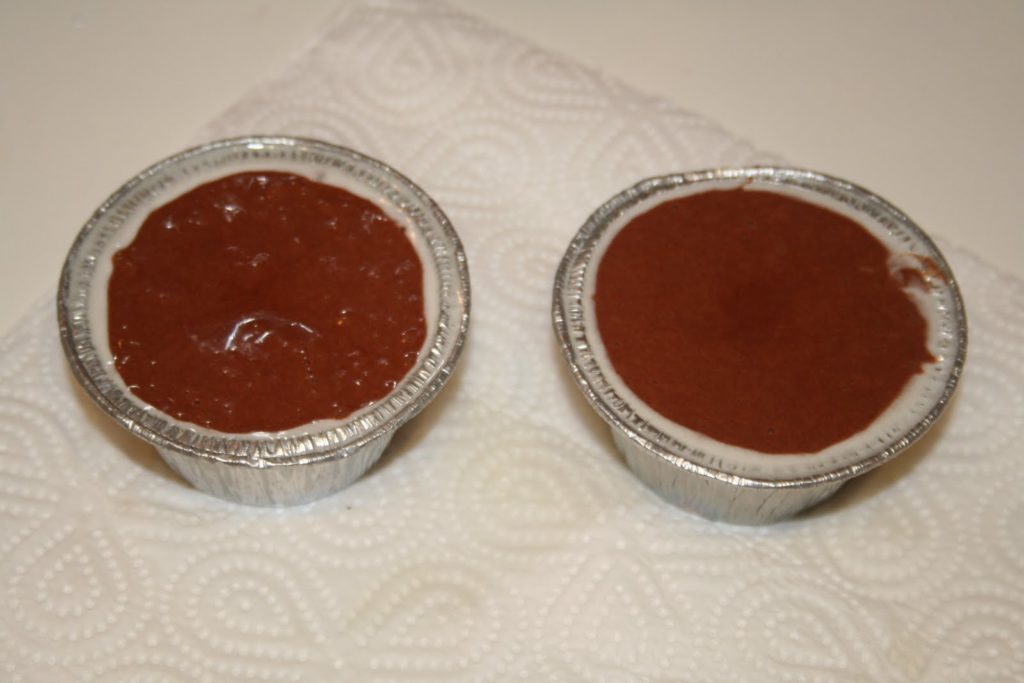 Bake cakes until a crust has formed on top if you like very runny cakes (about 8 minutes), or a little longer to firm up the inside of the cake. All the interest of these cakes, lies in this very flowing interior. Remove cakes from oven and let stand for 1 minute before inverting each onto a plate.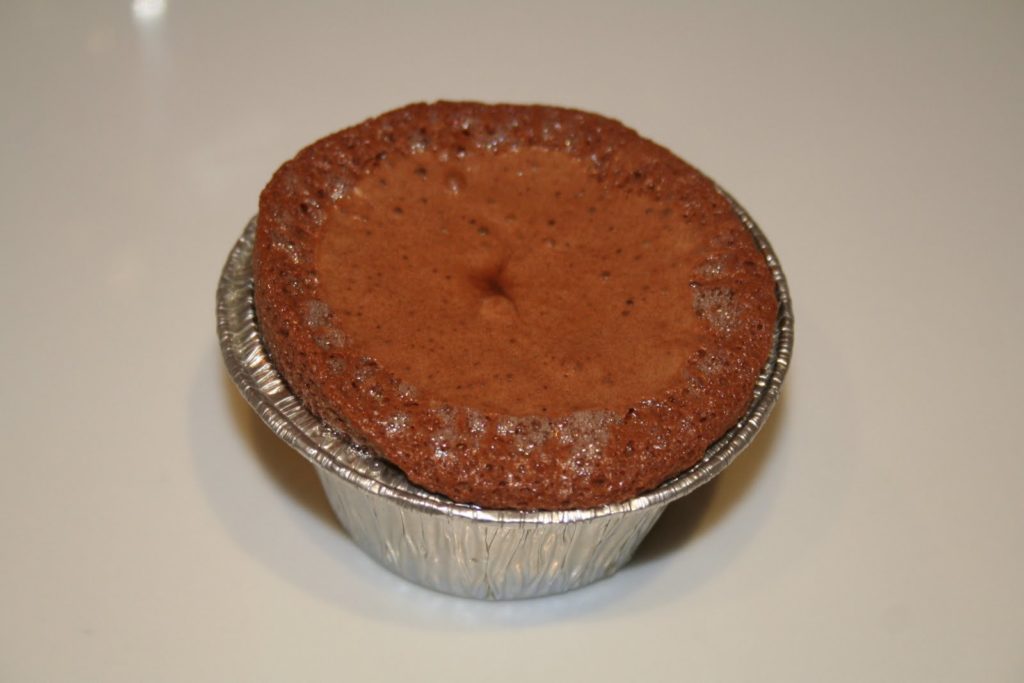 Turn out and serve immediately! The spoon will break the light crust and the inside will start to flow!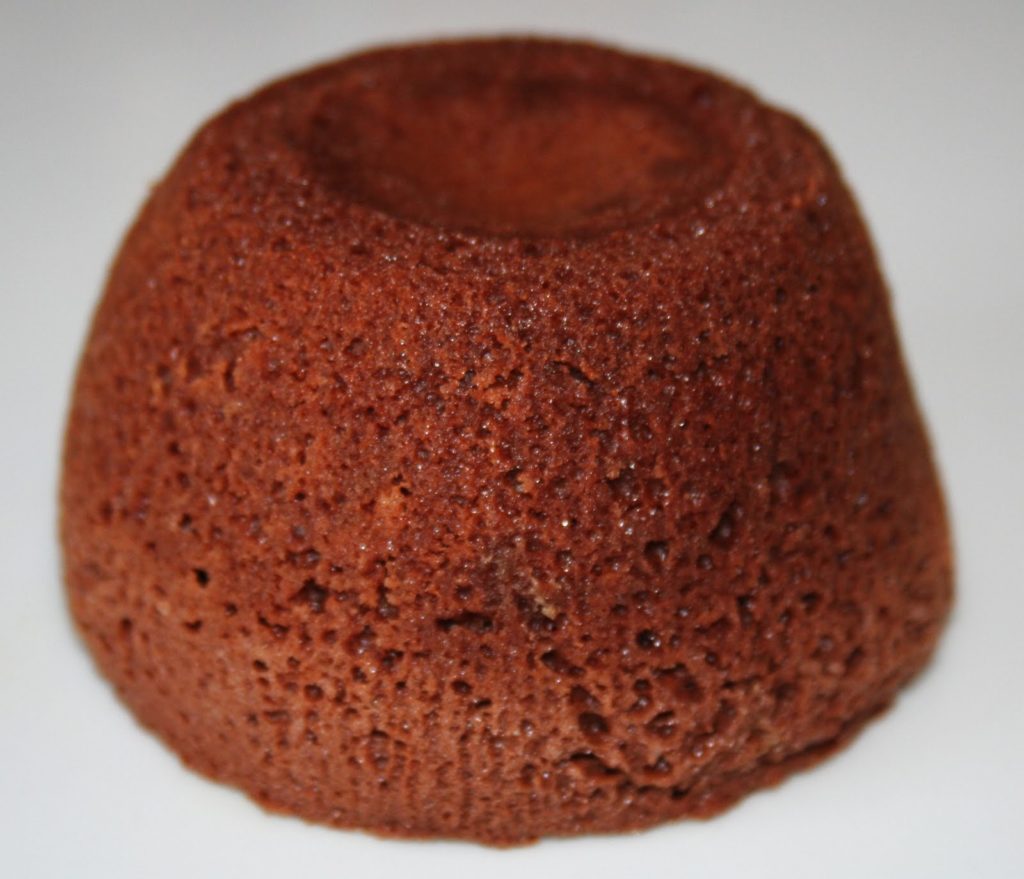 Here is a little video on the cake made by a reader of the blog: Karine Pastour Paree! If with that you do not want to devour it…!!