Hobnobs are delicious English oatmeal cakes. They only date from 1984 and are industrialized by Mc Vities. It is a kind of "digestive". This recipe is very similar to these cakes while ultimately being much better!!! For oat lovers!
Recipe for "hobnobs" for about 18 cookies:
1 level teaspoon of baking powder
-1/2 teaspoon baking soda

Preheat the oven to 180°C.
Start by grinding the oats into a very coarse powder. To do this, just put them in the blender for a few seconds.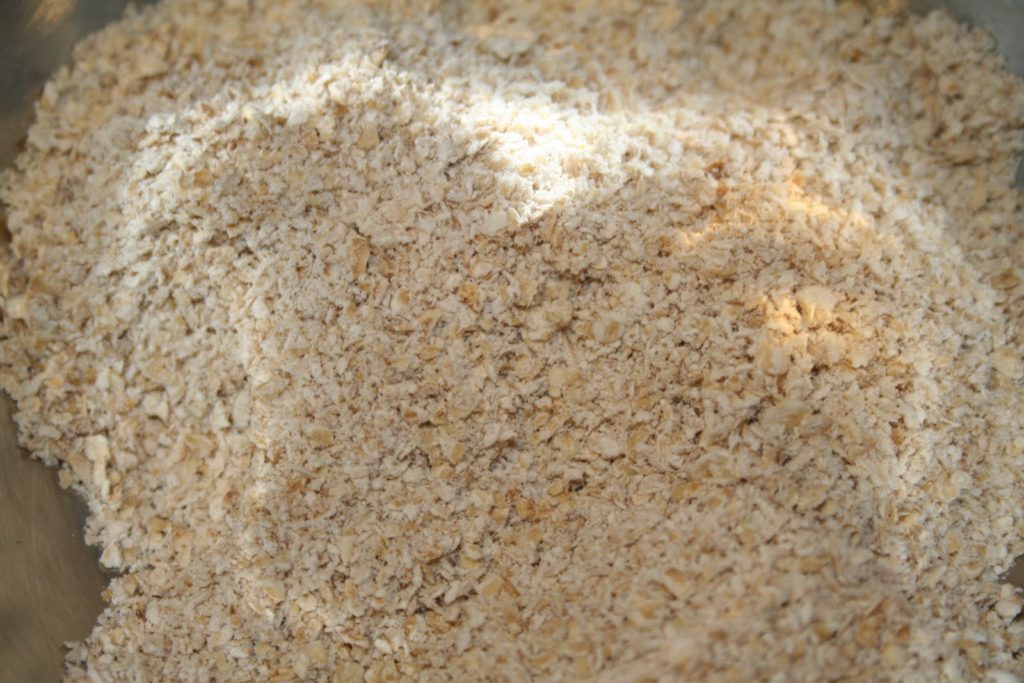 Put all the dry ingredients in a bowl. White and wholemeal flour, oat powder, brown sugar and vergeoise, baking powder and bicarbonate.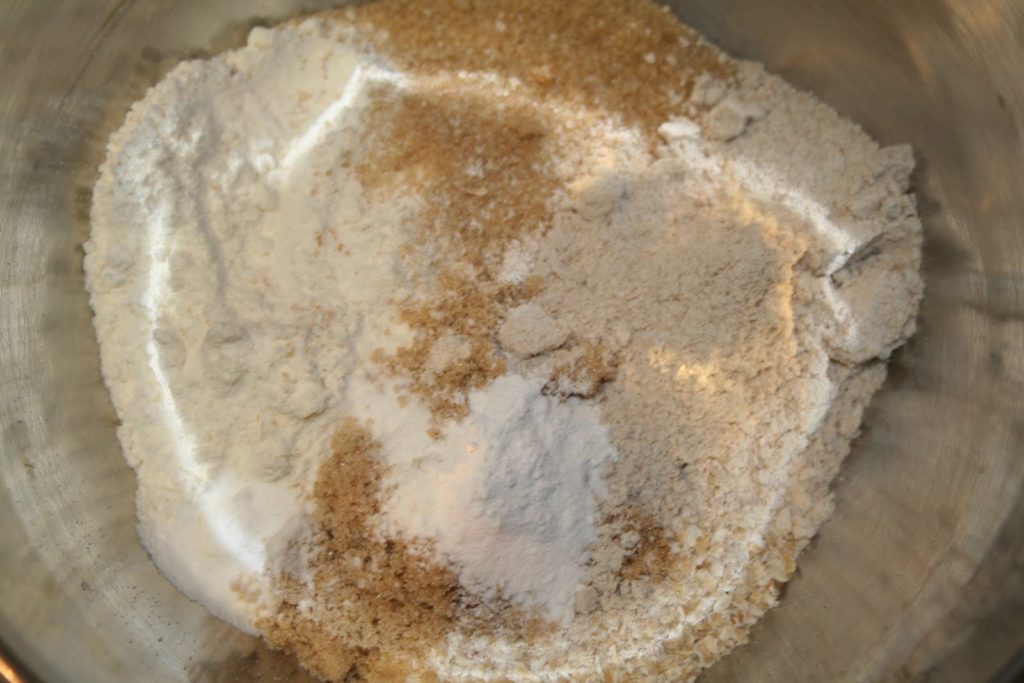 Mix well.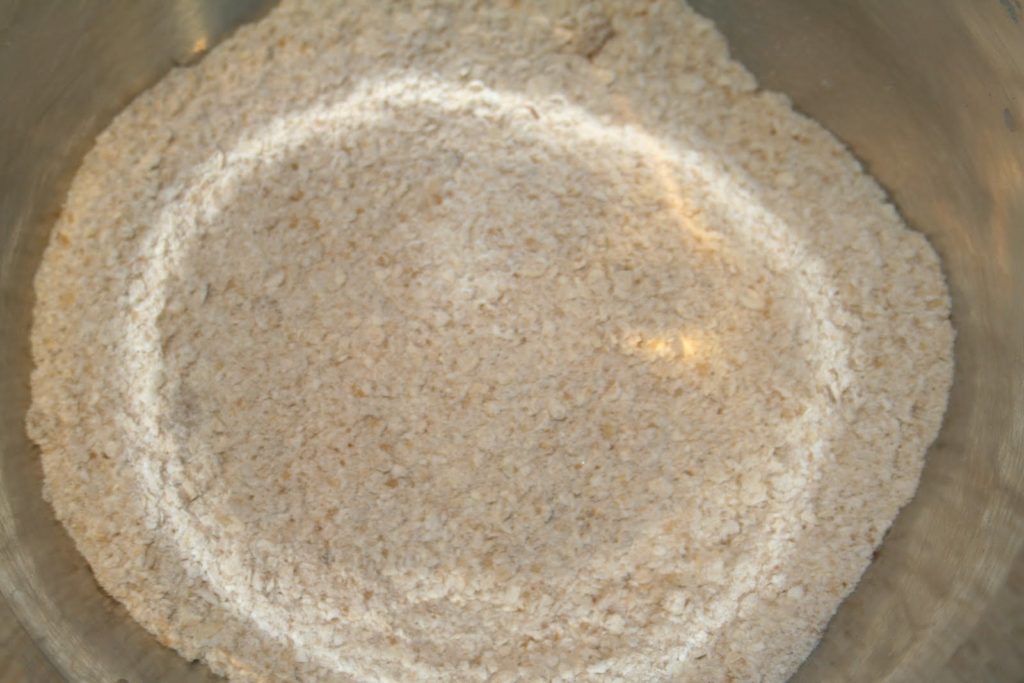 Prepare the butter in a creamy consistency. I put it in the microwave for a few seconds.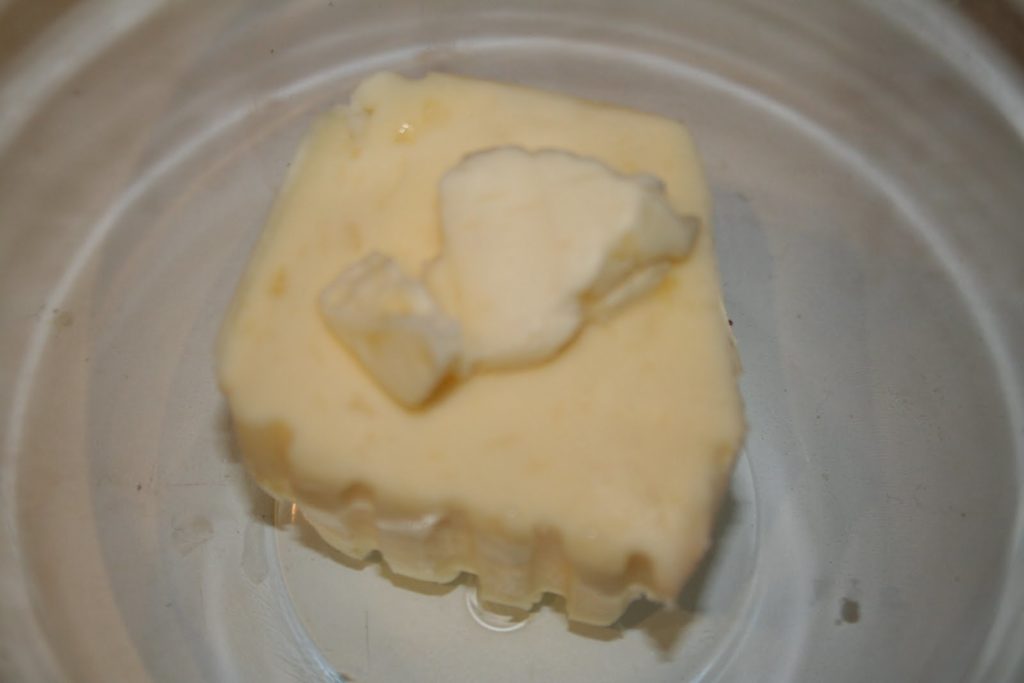 Add to dry mixture. Mix well and make a ball with the dough.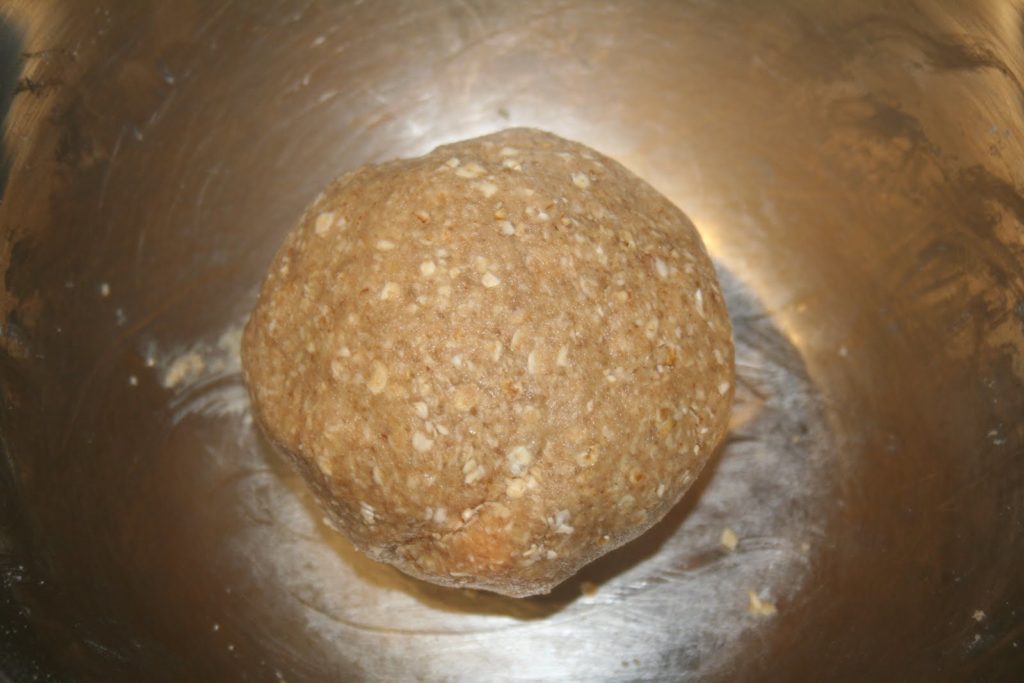 Place the ball on a piece of parchment paper and crush it with the palm of your hand. Place a second piece of parchment paper on top of the dough and roll it out to a thickness of 5 millimeters. With this two-paper method, everything stays clean, including the rolling pin!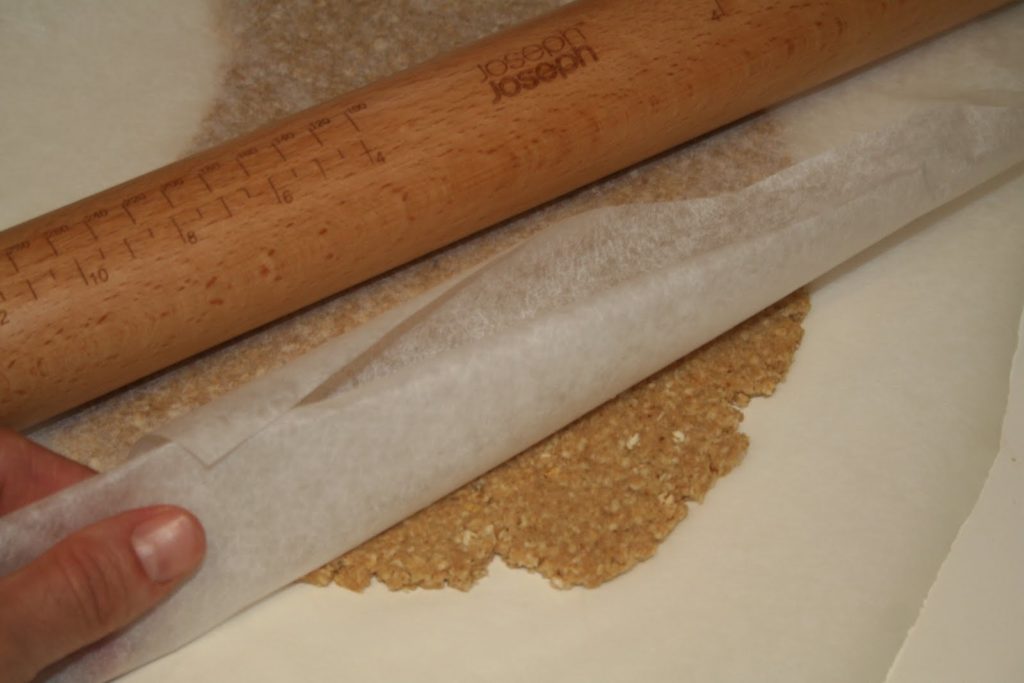 Cut out circles of dough 6 centimeters. I use a foam ring this size but anything will do, even a simple glass!
Arrange the cakes on a baking sheet lined with parchment paper. With the rest of the dough, roll it out into a ball and then roll it out again, until the dough is finished!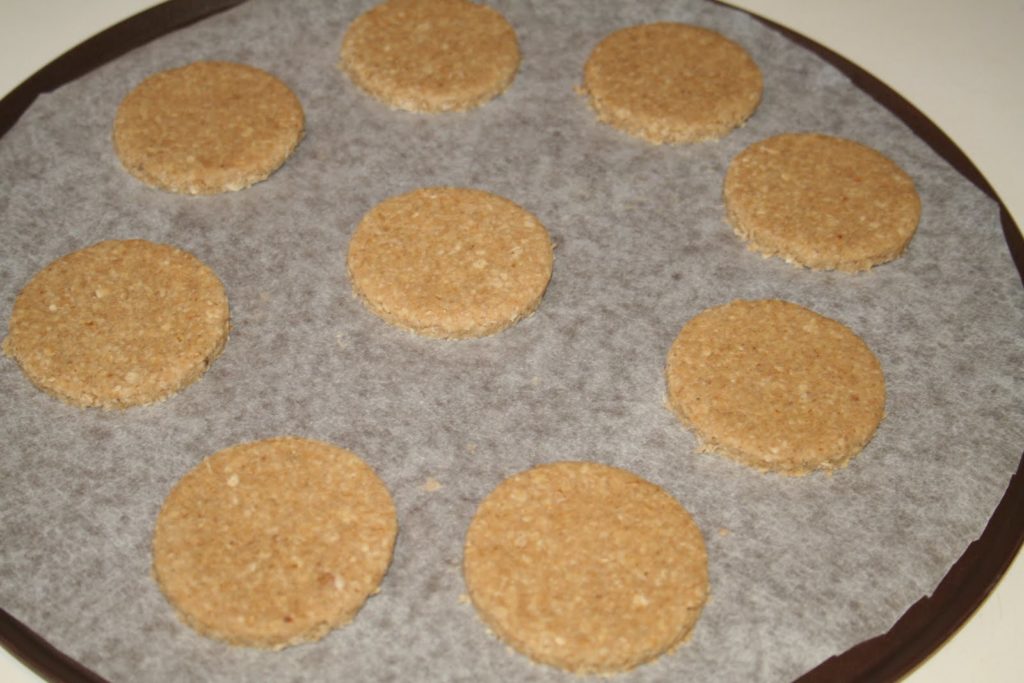 Bake at 180°C for about 20 minutes, keeping an eye on the cooking. Cakes should be golden brown. With my oven that doesn't heat well I have to cook them for almost 25 minutes but it all depends on the power, even if 180°C should be the same temperature in all ovens! Remove from oven and cool on a wire rack.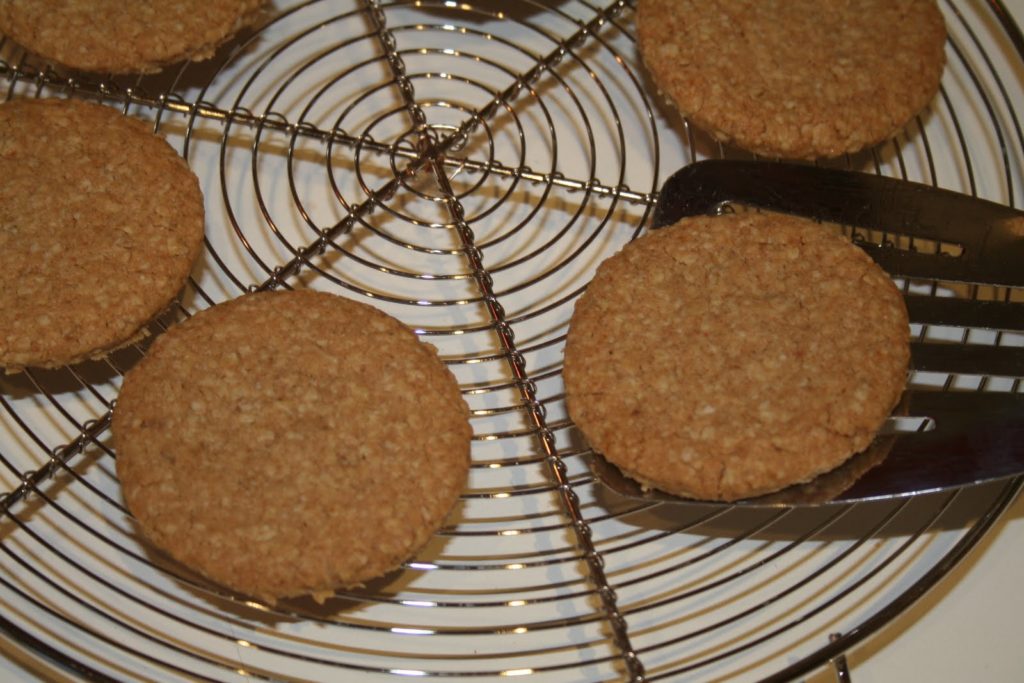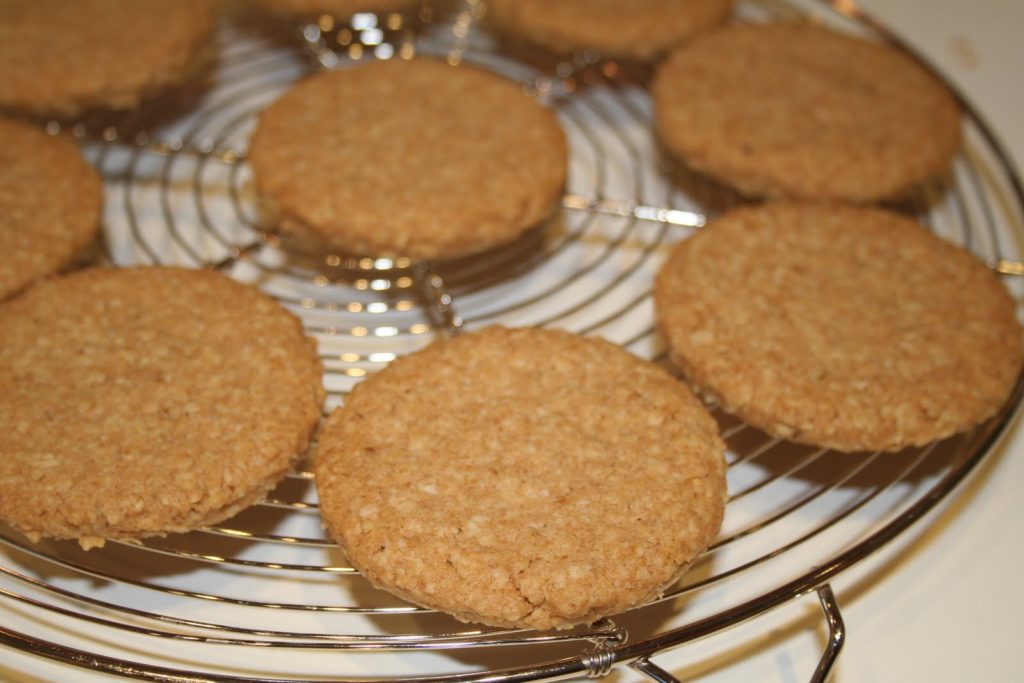 They will gain all their crispness! If they are not eaten right away (wait until they have cooled down!!) put them in an airtight box (lock&lock makes perfect boxes for that!).