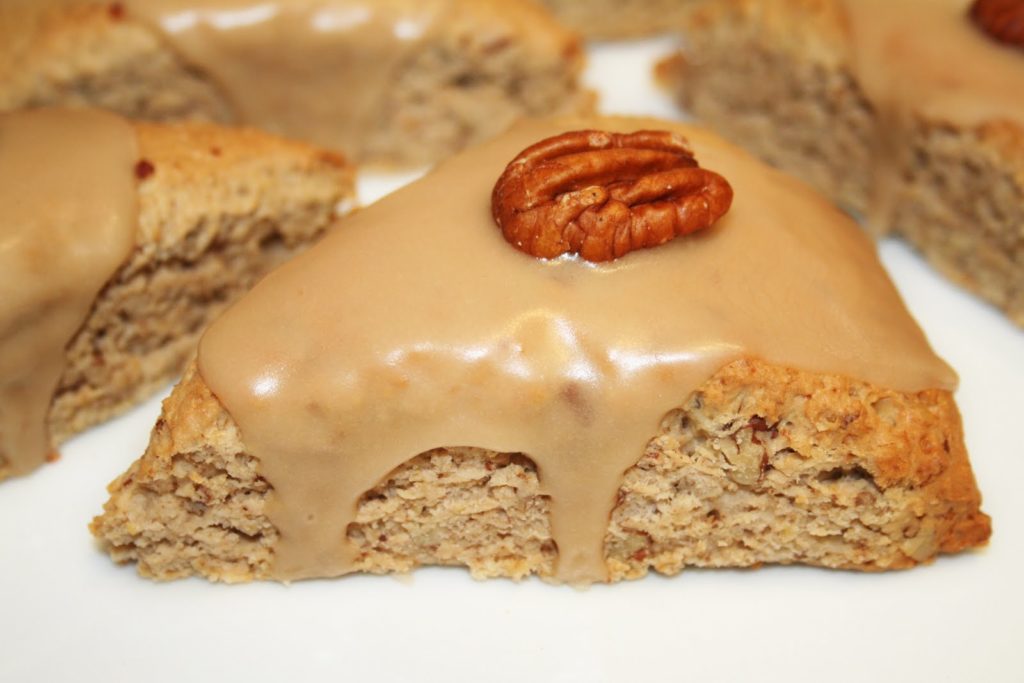 I've been looking for a recipe for scones for a while, as you can find them in some coffee shops… I have prepared and adjusted this recipe for scones that are not English but American. Made with rolled oats and oat bran, maple syrup and pecans, this recipe is perfect for tea time or breakfast!
Recipe for "maple syrup and pecan scones":
-1+1/2 teaspoon baking powder
1 teaspoon of syrup extract (optional because it is hard to find…)
-1 tablespoon maple syrup
-1 teaspoon maple syrup extract
Here are some of the ingredients needed for this recipe. The hardest to find is the maple extract, but we can do without it because in France I think it is quite difficult to find.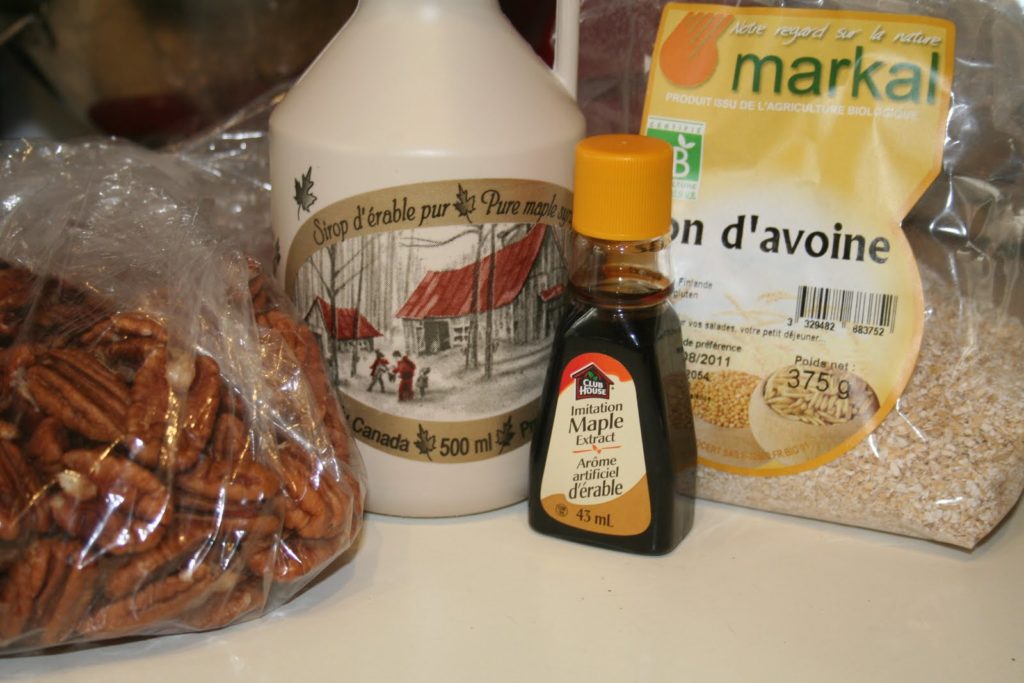 Preheat oven to 220°C.
Place all ingredients, except pecans, in blender bowl.
Mix completely until the butter is perfectly incorporated. Add the pecans and turn the blender back on just to incorporate them.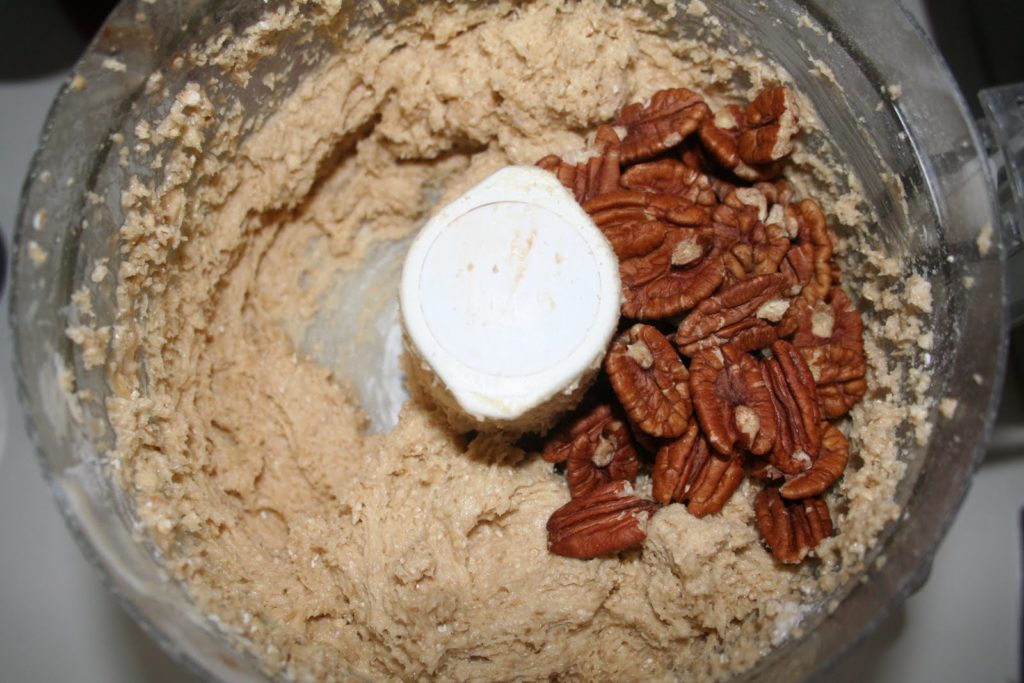 Roll the dough into a ball and place it on a piece of parchment paper.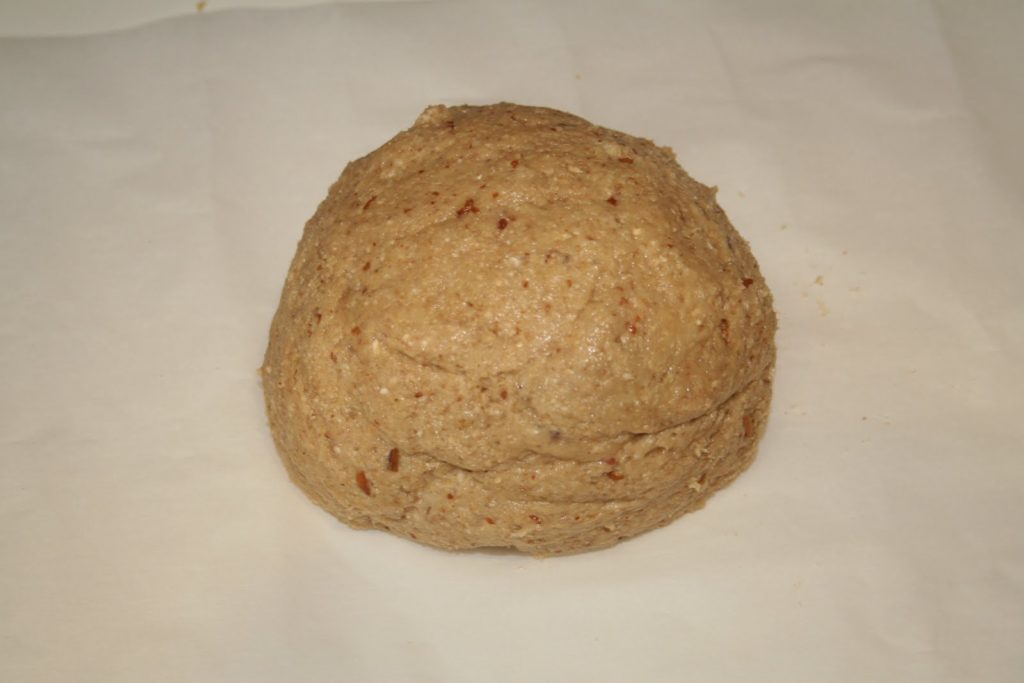 Flatten the dough by hand, keeping the circular shape and a certain thickness.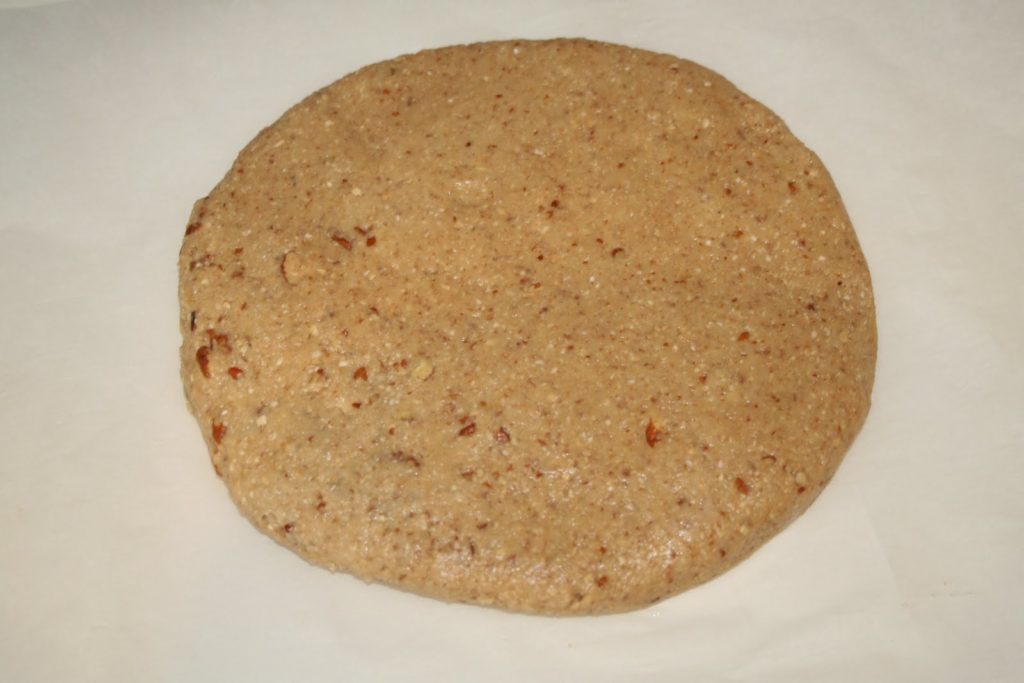 Cut the dough into 8 equal parts.
Put in the oven for 10 minutes…
Re-cut the slices, separate them and put them back in the oven for 5 to 7 minutes.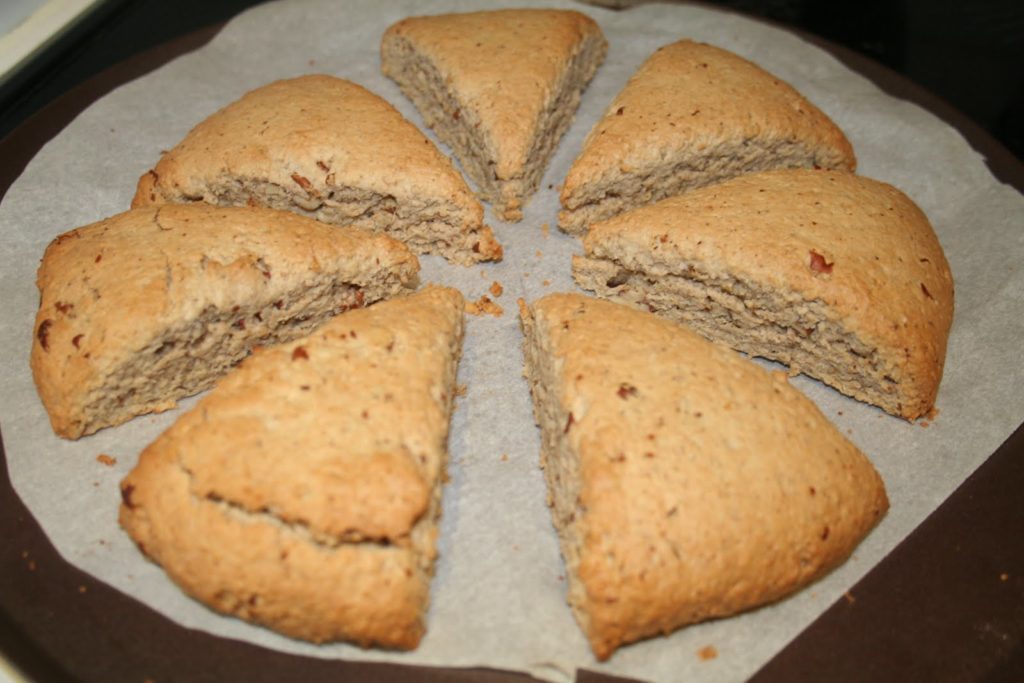 Let cool completely on a wire rack on top of the baking paper.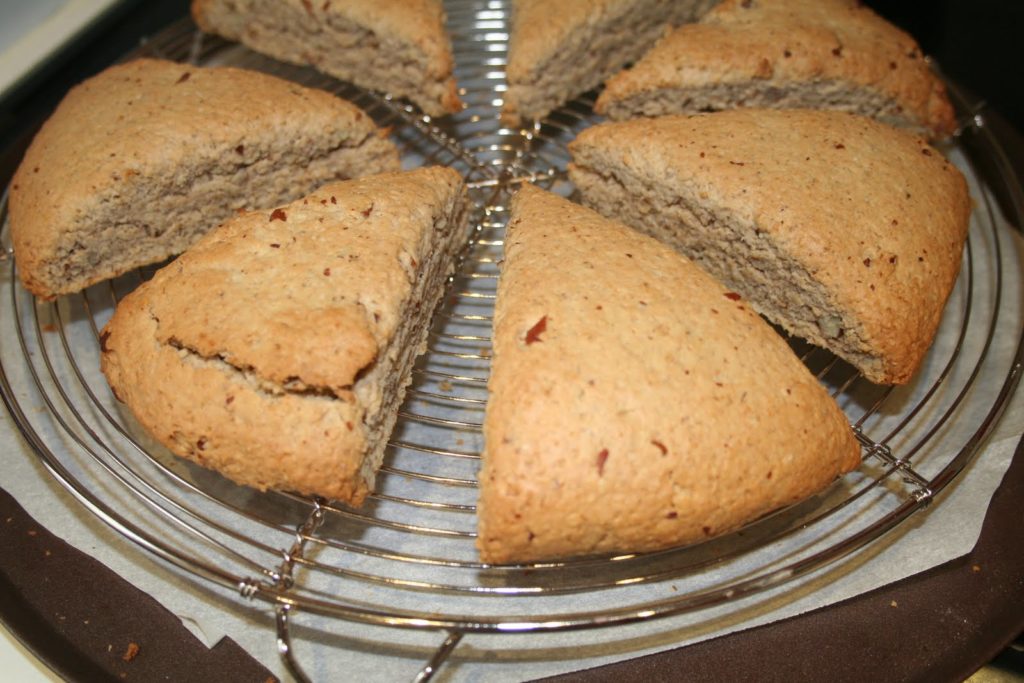 While the scones are cooling, prepare the glaze. Place powdered sugar, maple syrup and maple syrup extract in a bowl.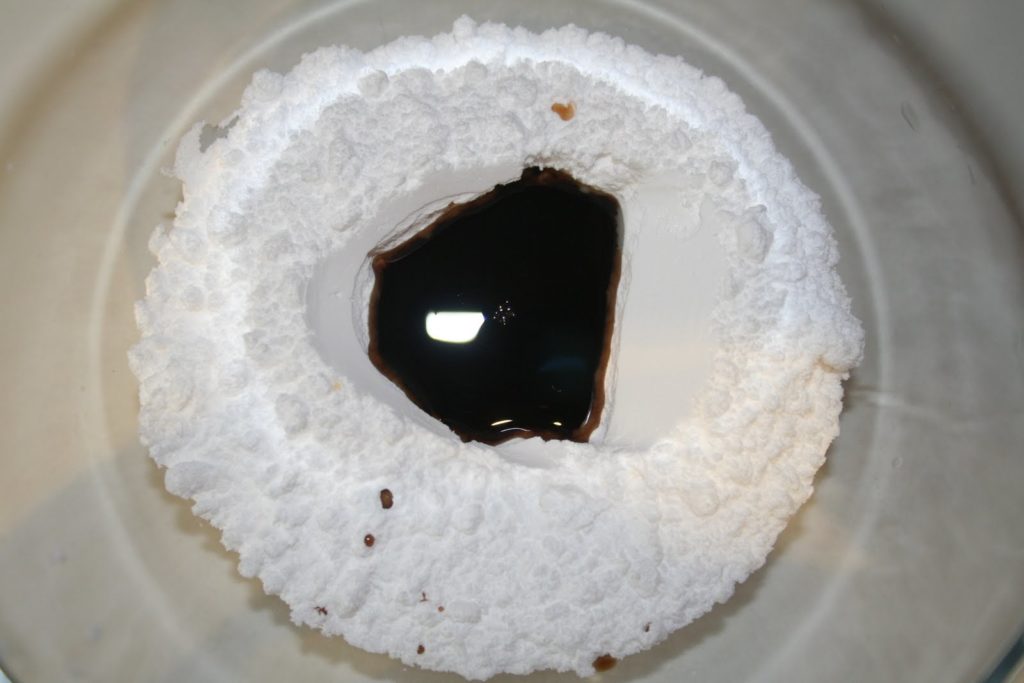 Add one tablespoon of water and mix well.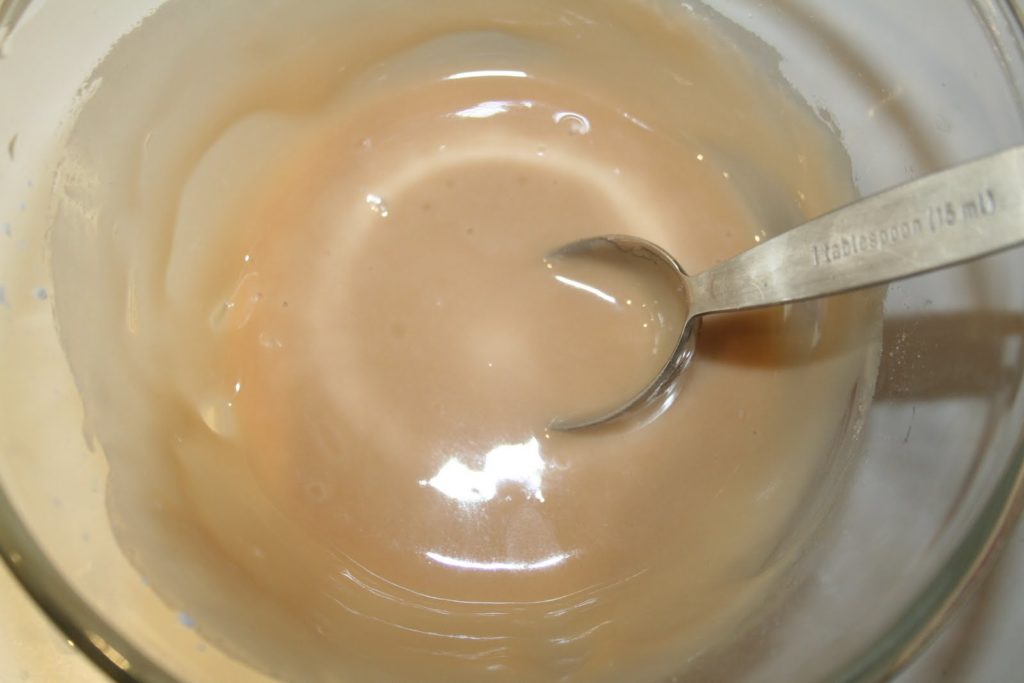 Spoon a tablespoon of the glaze over each scone.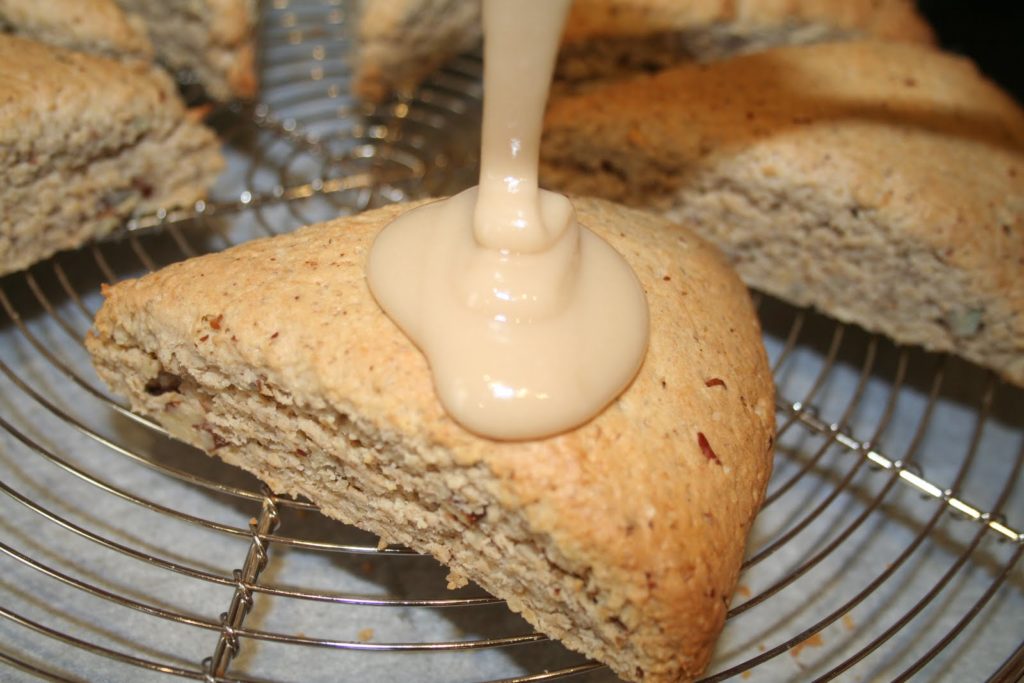 Put half a pecan on each scone and let the glaze "crust" for at least 20 minutes.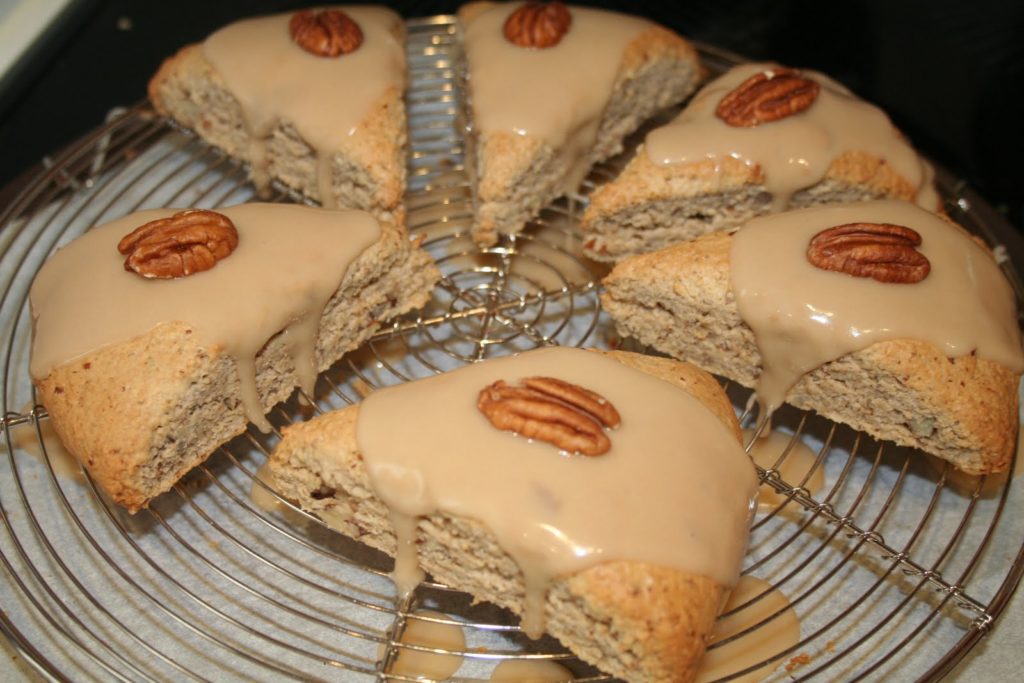 Enjoy with a hot drink for breakfast or snack!