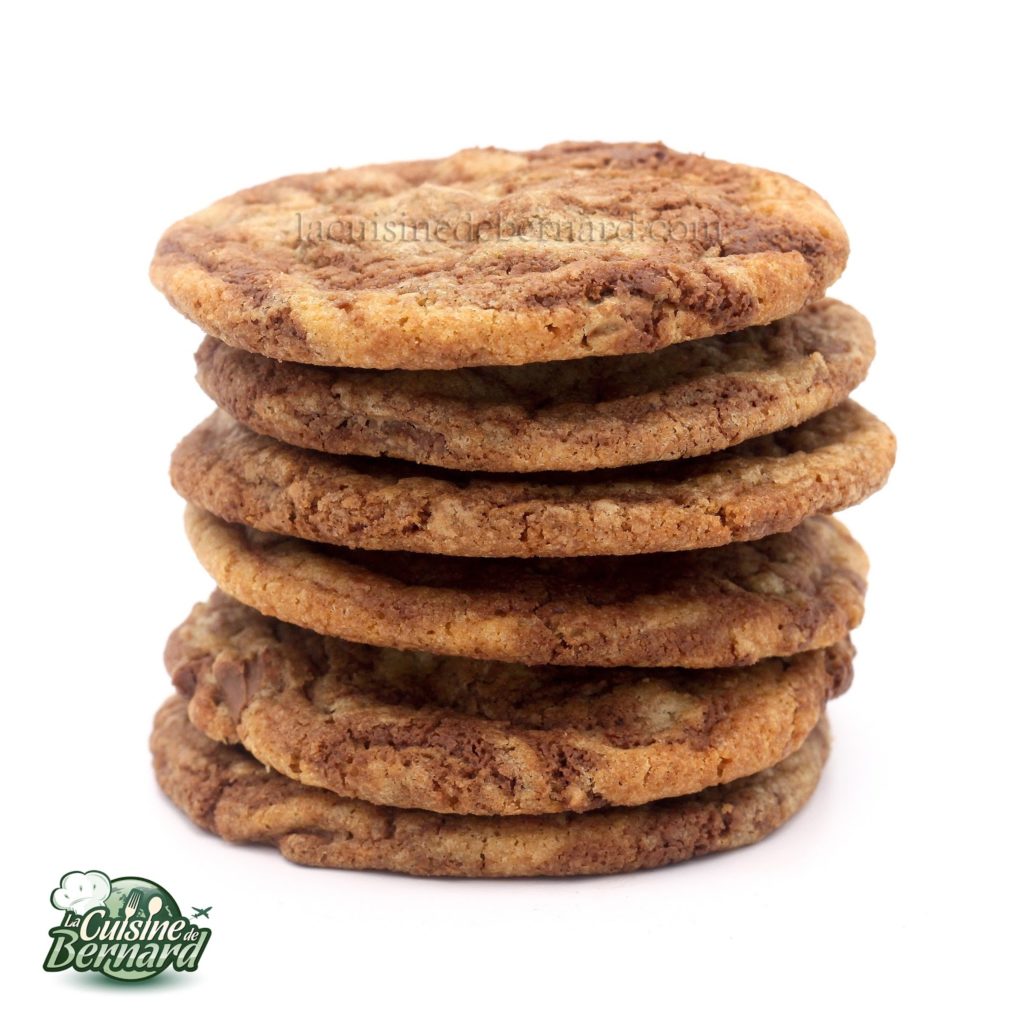 With the cold weather around, I'm craving culinary comfort! Cookies again yes, but with marbling of the spread. You can of course use Nutella if you wish, but I used a similar paste for my recipe, but without palm oil. The result is delicious and totally decadent…
Cookie recipe:
160g of semi-salted butter

150g of sugar

100g of brown vergeoise

1 egg + 1 yolk

1 tablespoon of liquid vanilla

285g of flour

1/4 teaspoon baking powder

220g of milk chocolate chips

200g hazelnut spread
Place the butter, sugar, and brown vergeoise in the bowl of the food processor or in a container.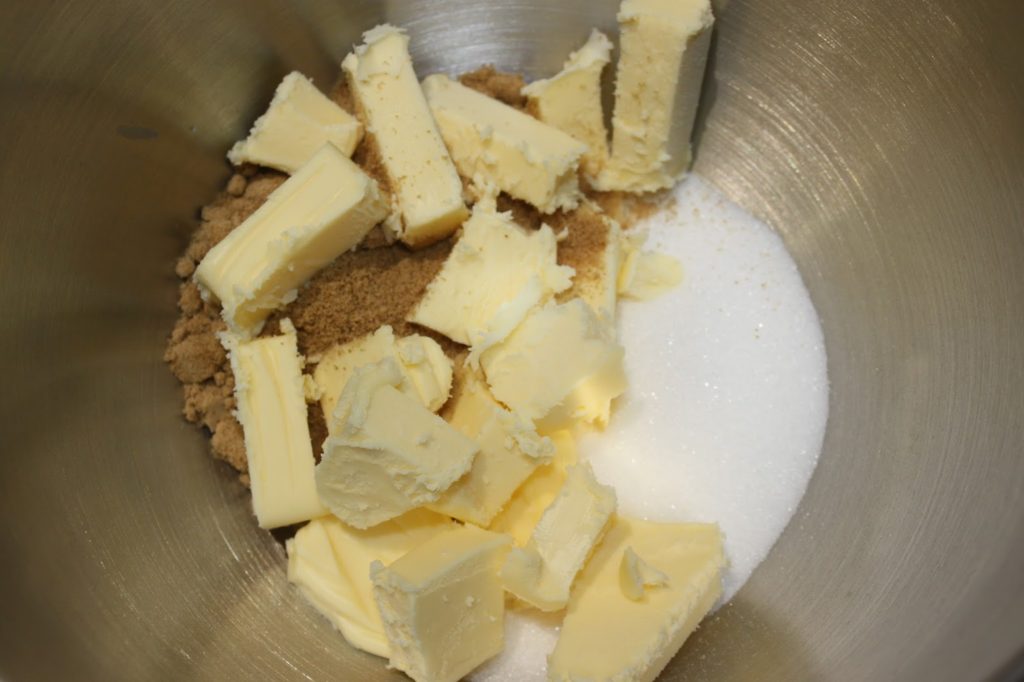 Mix until creamy, then add whole egg, one yolk and liquid vanilla.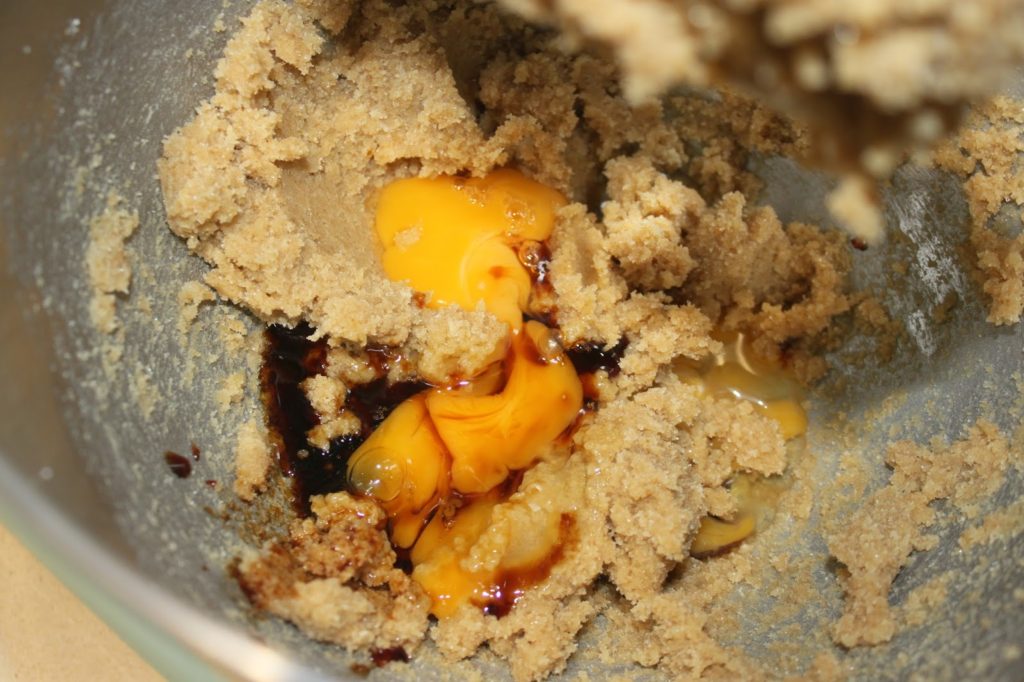 Mix again, then add the flour and yeast.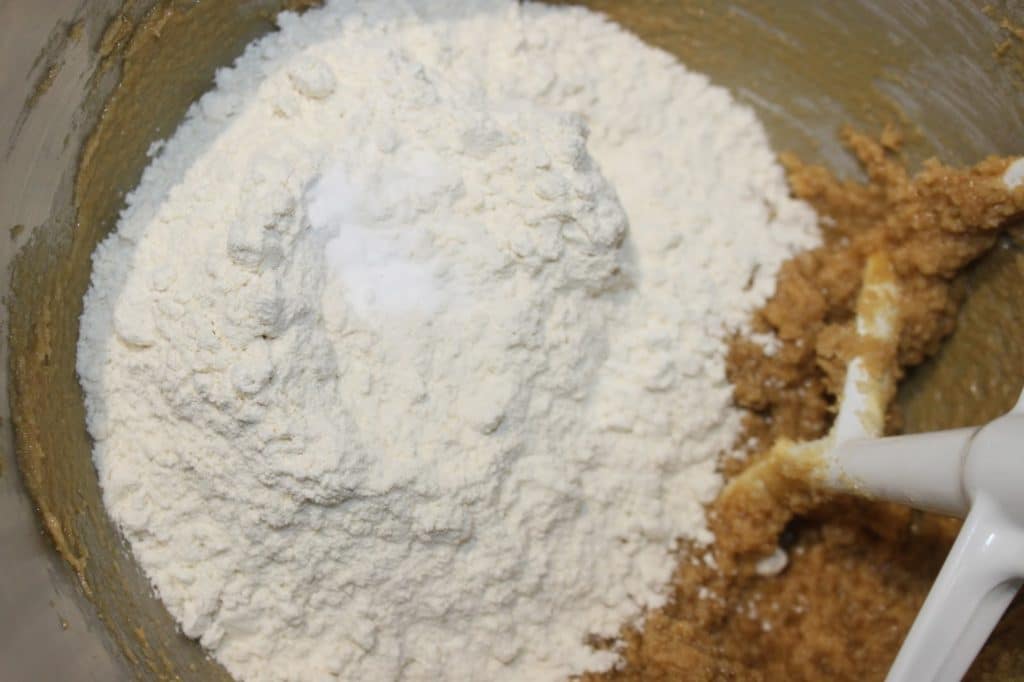 Knead to a smooth dough, then add the milk chocolate chips (or chunks like here).
Yummy!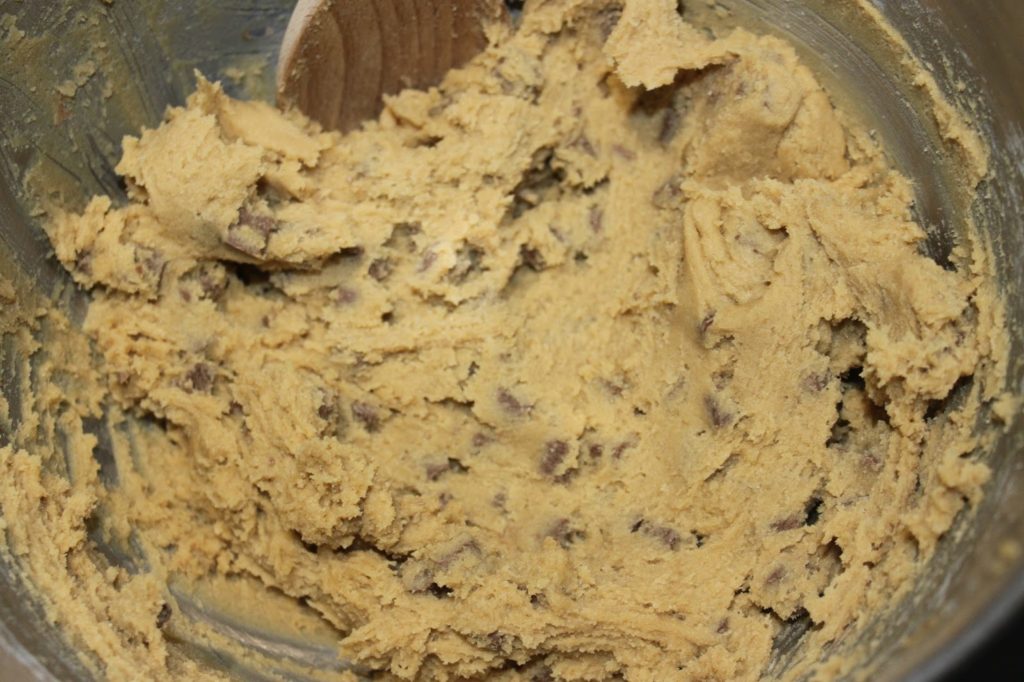 This is the palm oil free spread I bought. I found it at Casino, there are probably other brands that are even better.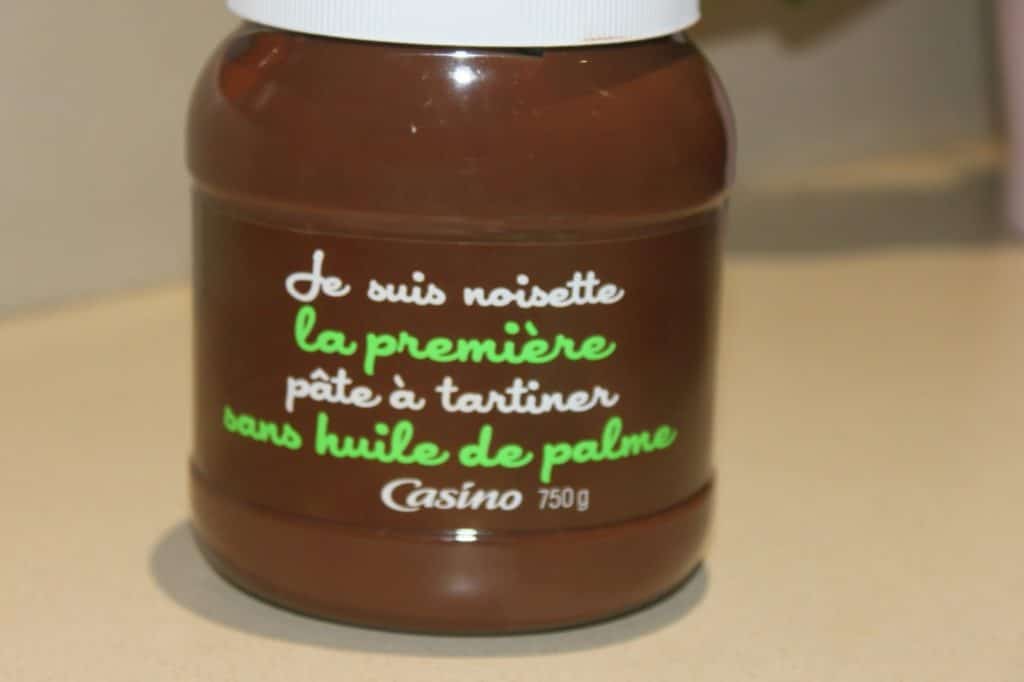 Pour into the dough.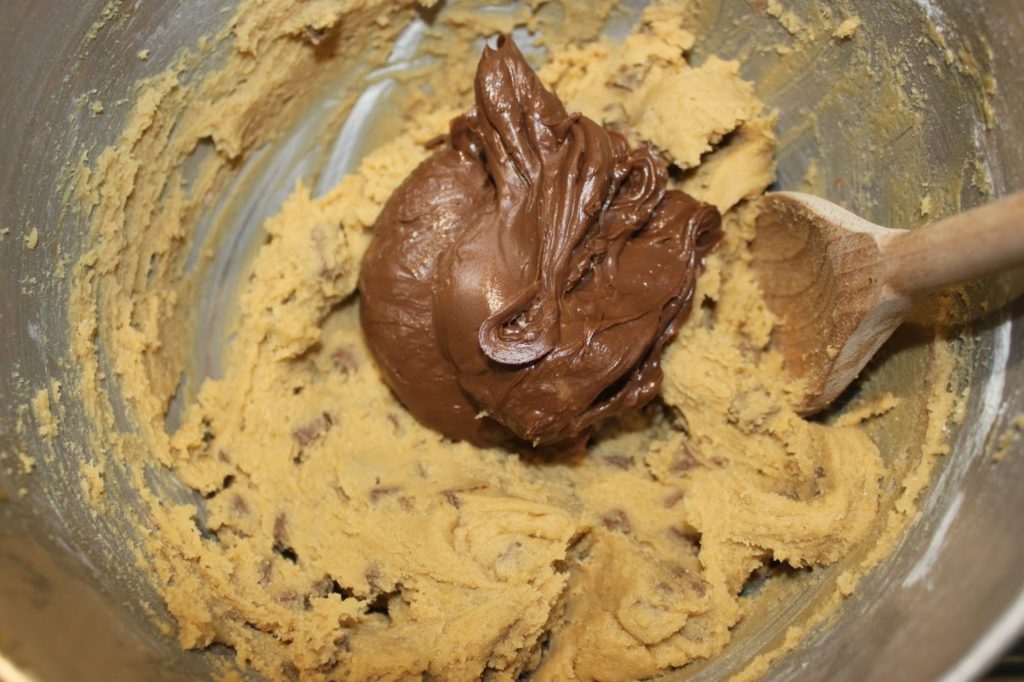 Mix briefly with a knife so as not to incorporate the spread into the cookie dough. Otherwise you risk having a mixed paste.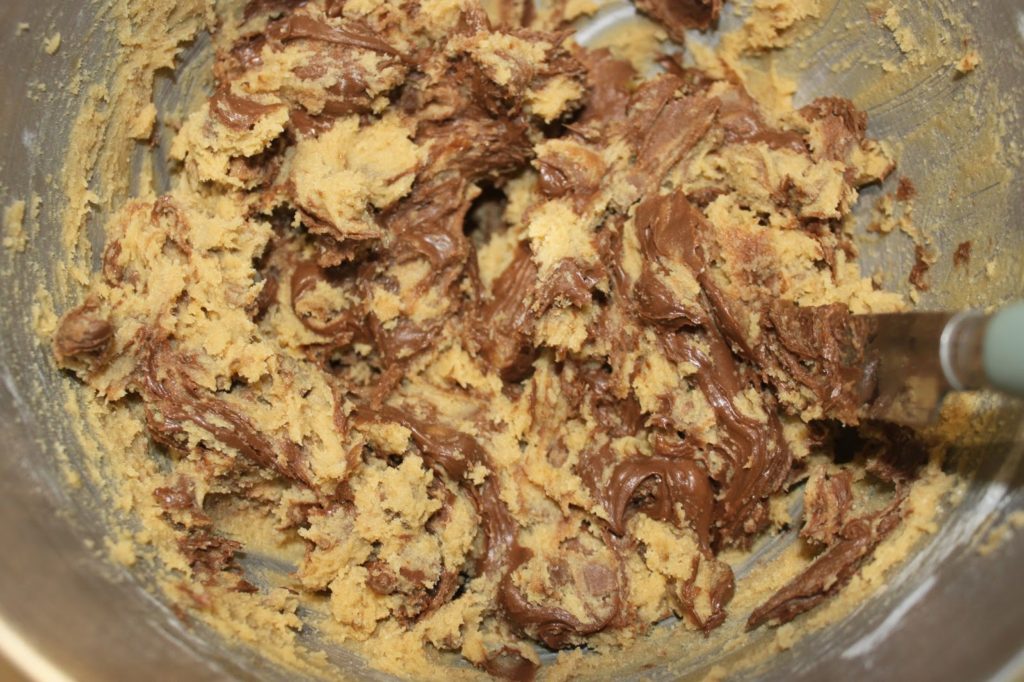 Make cookies with an ice cream scoop. I fill to the brim then put 9 per plate.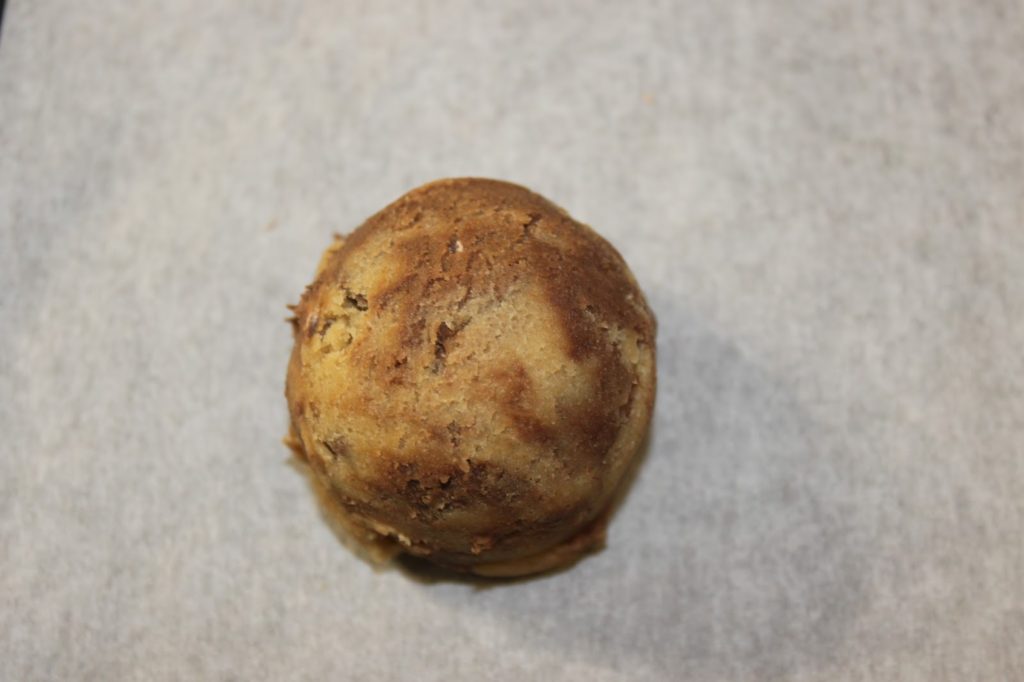 Bake for 12-13 minutes at 175°C.
Let stand for 30 minutes before eating!