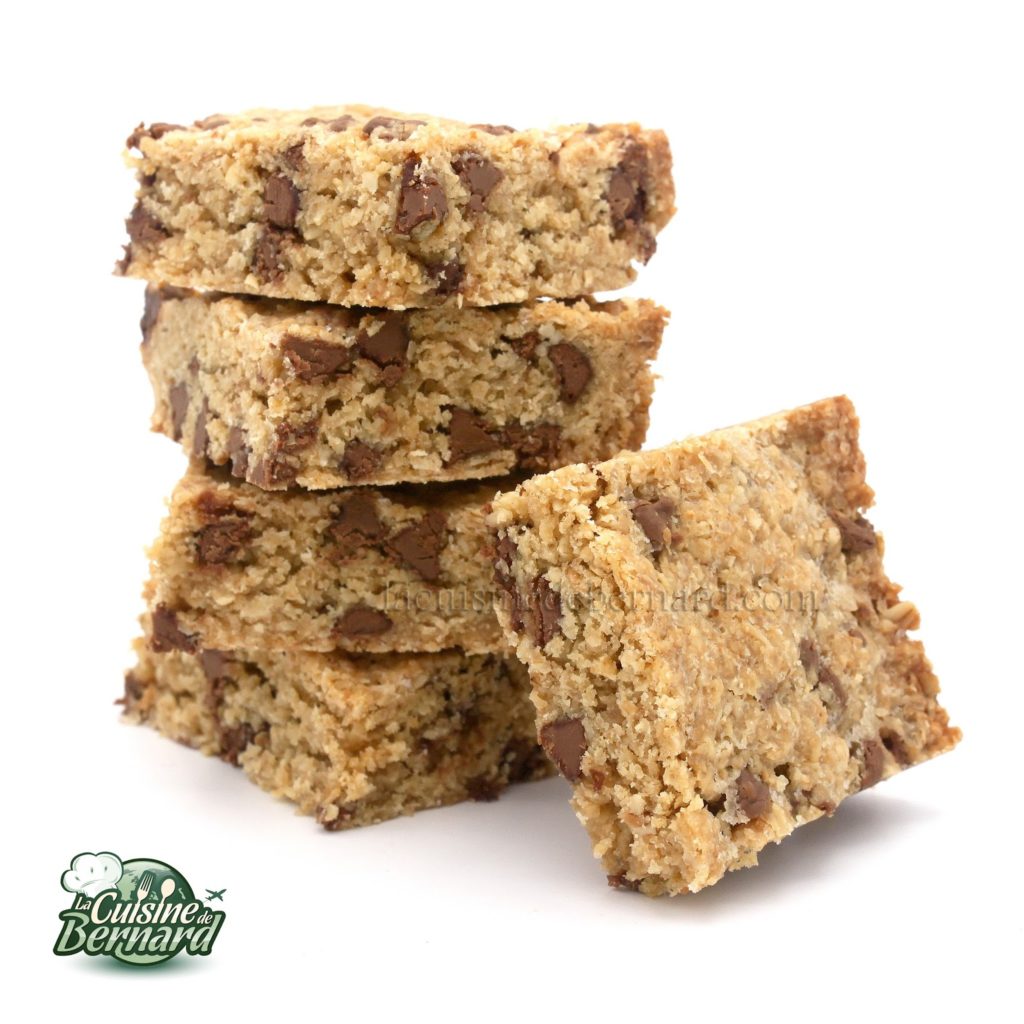 I just got back from Iceland and was eating pretty similar oatmeal bars for breakfast. I made the recipe as usual on instinct, putting the ingredients in a bit of a whim (well I still know what to do and what not to do) and it works very well. We are here between a cookie dough and flapjacks (the recipe for flapjacks is
HERE
!). The result is delicious for breakfast or for a snack. It's rich, it's chocolatey, it's comforting, everything I love!
Recipe for a 22cm mould:
250g of oatmeal

130g of flour

150g of brown sugar

145g of semi-salted butter

1 egg of 50g

1 teaspoon of vanilla liquie

170g of milk chocolate
Blend the oatmeal a little. Do not grind them too fine.
A coarse powder is more than enough!
In the bowl of your food processor or in a container, put the oats, brown sugar, flour, liquid vanilla and semi-salted butter.
Mix with the sheet or by hand to coat the butter flakes. Add the egg.
Mix again to combine the dough.
Pour in the milk chocolate chips.
Mix again.
Pour the batter into the parchment paper-lined pan.
Spread it evenly in the pan.
Bake at 170°C for 30 minutes.
Let cool and cut the cake into pieces.
You can keep them for 3-4 days in an airtight box!