Many of you write to me asking for everyday recipes. And especially pasta in a rich and creamy sauce. It may not be so obvious in the picture, but this pasta is coated with a delicious walnut and gorgonzola sauce. A real delight! As always, the secret of pasta with cream is to cook it one step below "al dente" and then cook it a second time in the hot sauce already prepared. A recipe I make regularly at home (especially with a good glass of red wine!).
-350g of pasta (here mafaldine)


-30cl of full cream
-80g of gorgonzola cheese
-2 tablespoons of powdered nuts
-2 tablespoons of olive oil
-2 tablespoons freshly grated parmesan cheese
– salt, pepper, nutmeg
-a few nuts in pieces
-a mixture of equal parts of parmesan and walnut powder
Cook your pasta "al dente" in boiling salted water. As is often the case, I take off 1 minute from what is indicated on the package. Otherwise, you can make your own pasta, the recipe is HERE!
Before taking them out of the water, keep 30cl of cooking water.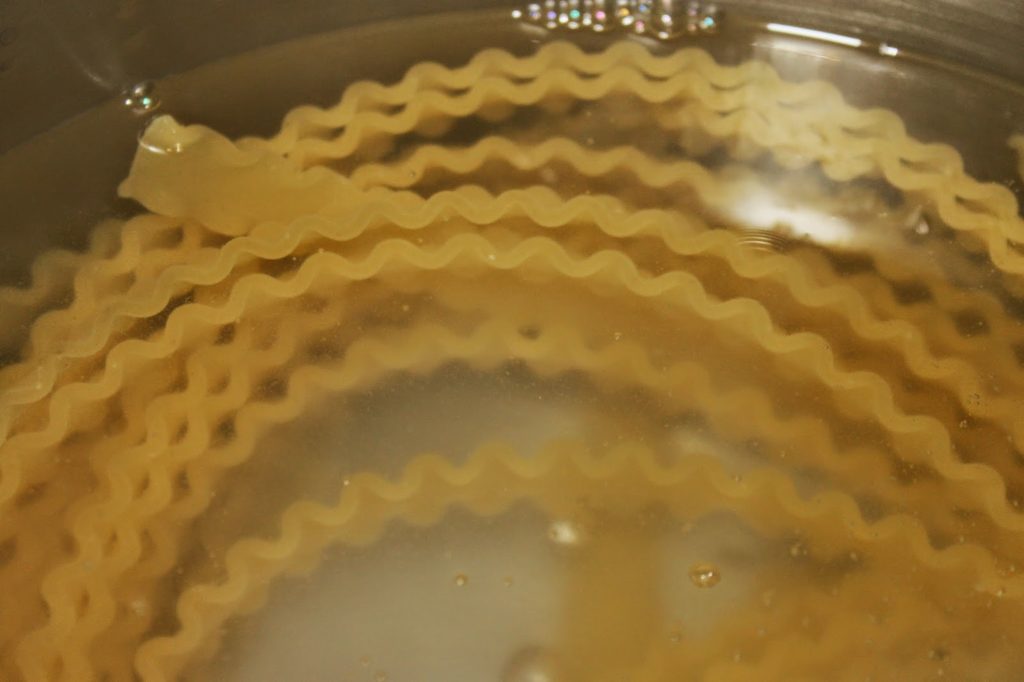 Run the pasta under cold water to stop cooking.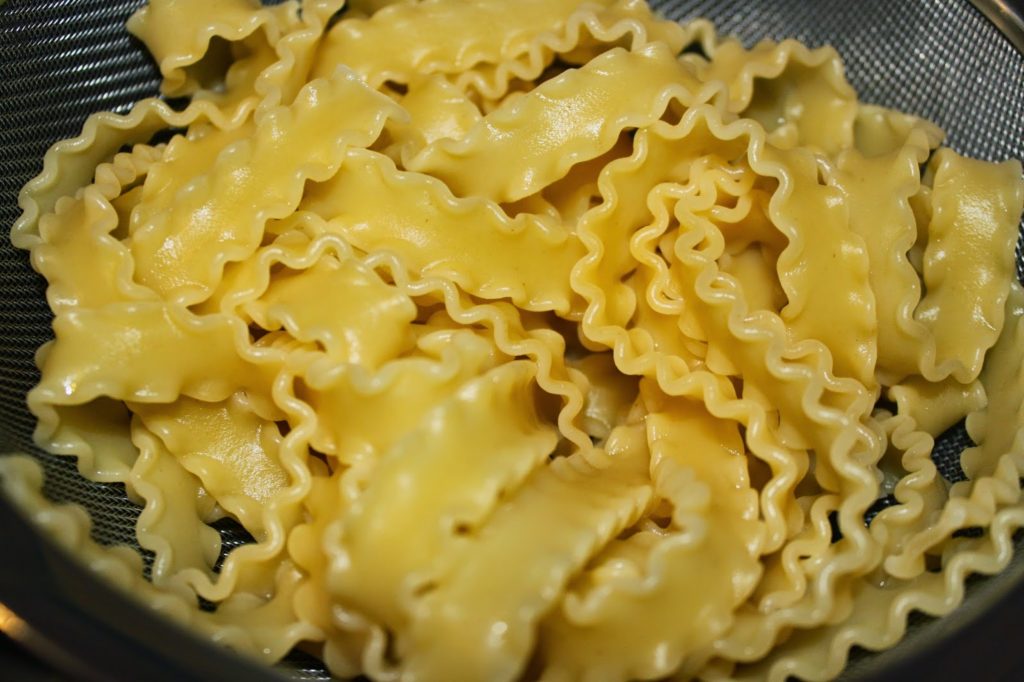 In a large saucepan, pour the cream, olive oil, salt, pepper and a little nutmeg.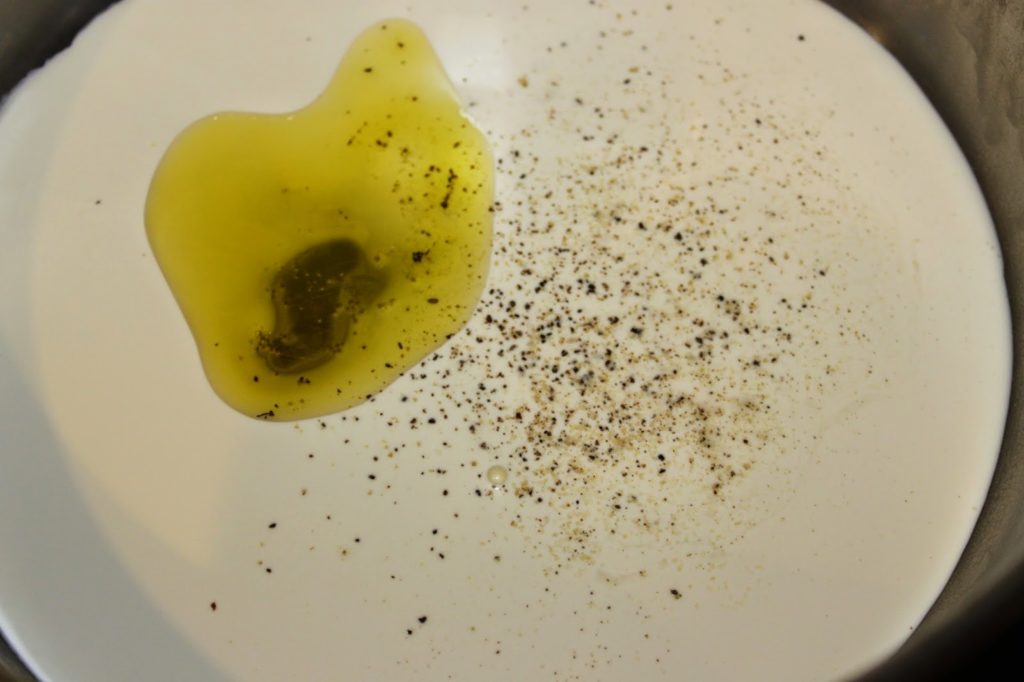 Bring to a boil and then add the ground nuts.
Remove the skin from the Gorgonzola. 80g of cheese (without the skin) is enough, but you can of course use more.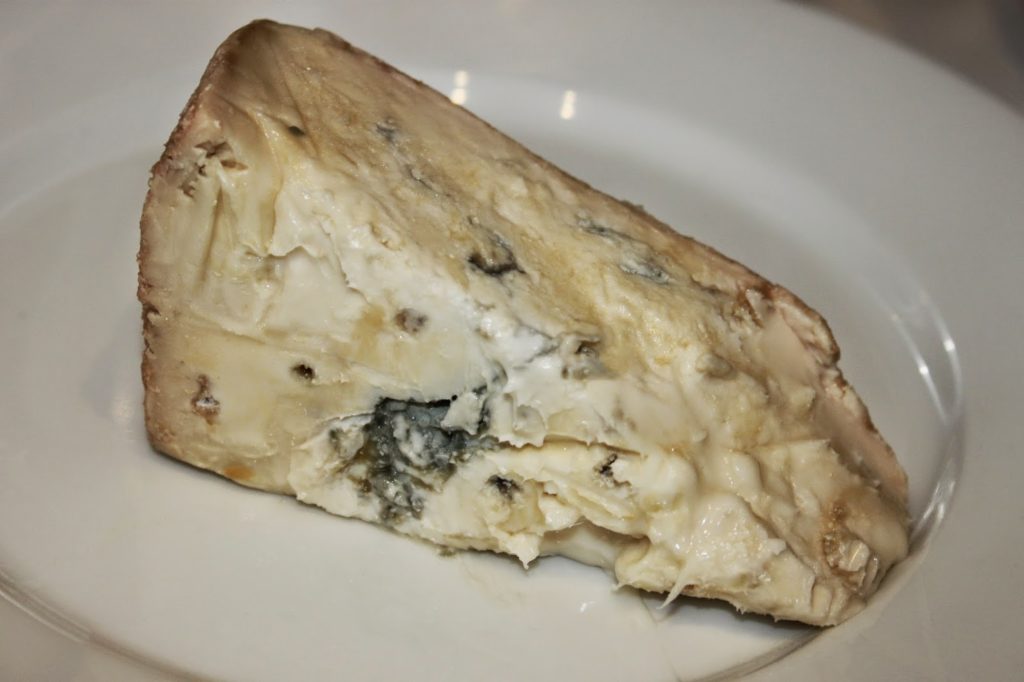 Hop in the pan.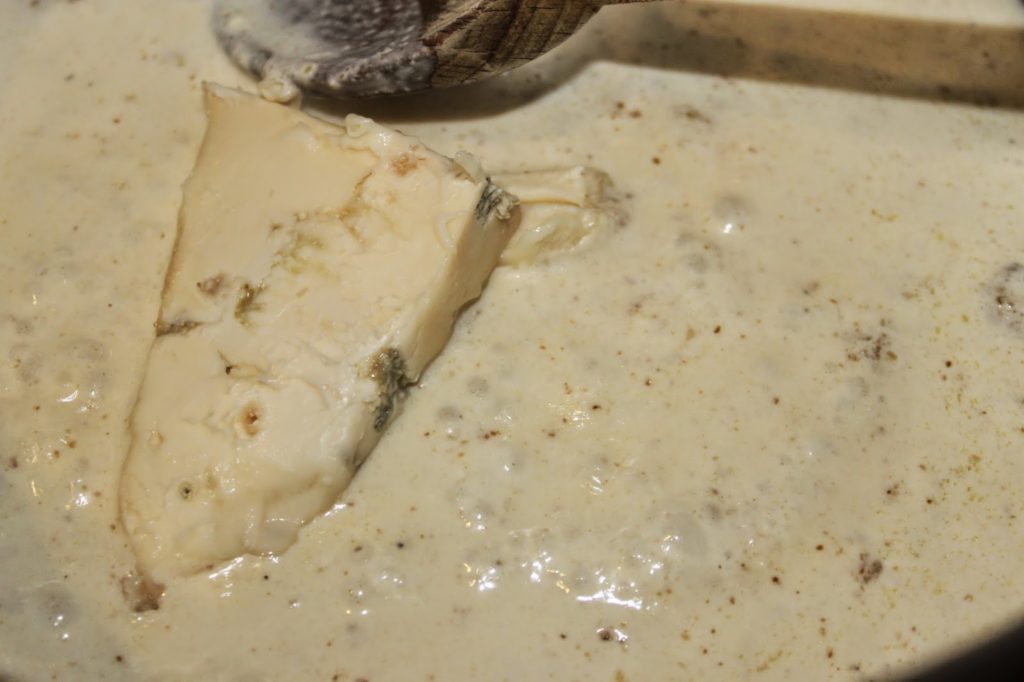 Add the parmesan cheese as well.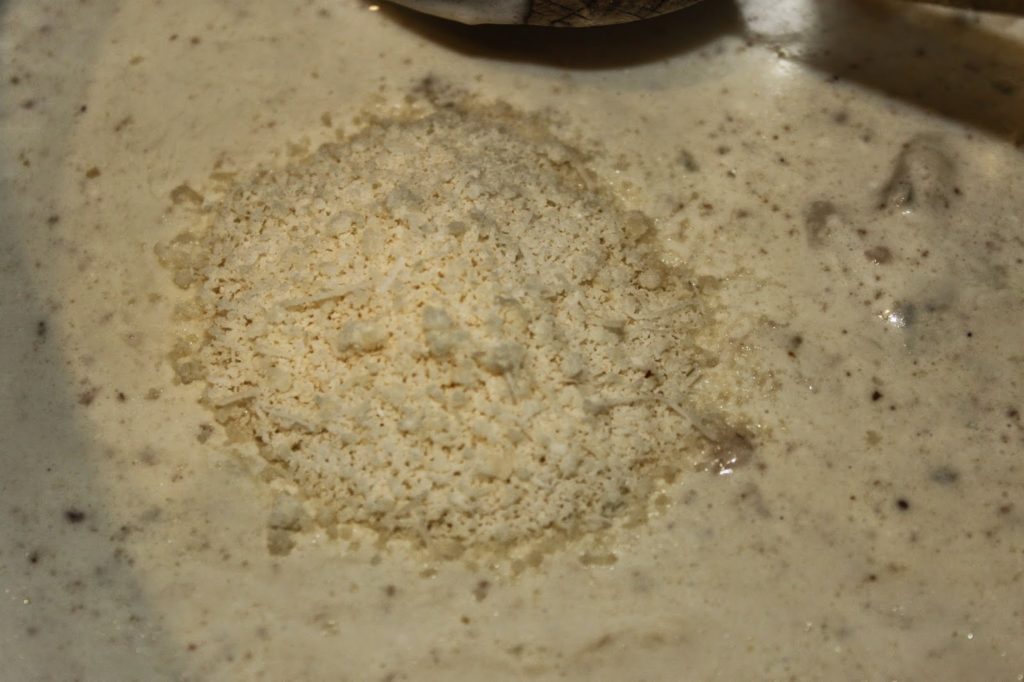 Mix well over low heat until the cheese has melted and the cream has thickened.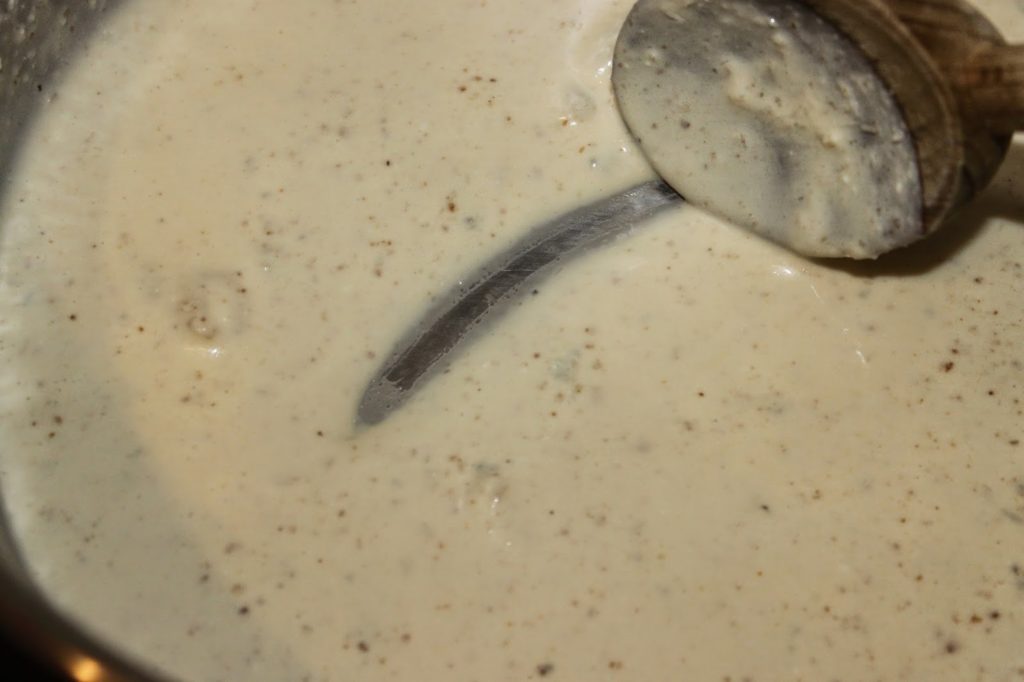 Then add the pasta and mix well to coat with the sauce. Heat for 2 minutes over moderate heat. If necessary, add a little pasta water.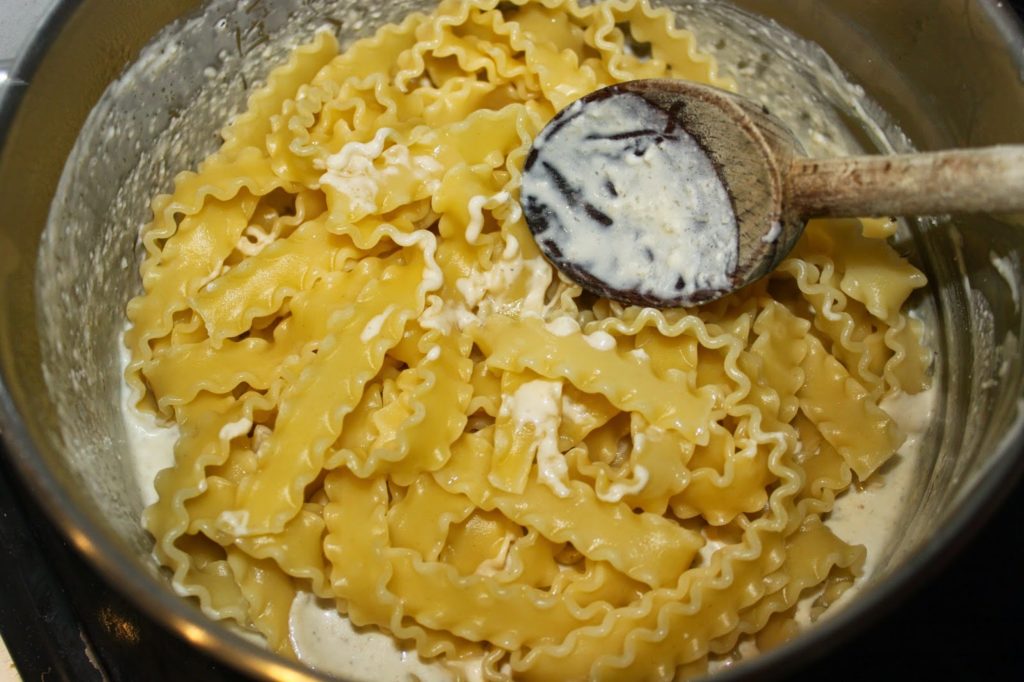 The pasta should of course be piping hot and richly coated with the tasty and creamy sauce. If you wish, add some chopped nuts.
Serve immediately, sprinkled with equal parts Parmesan and walnut powder.