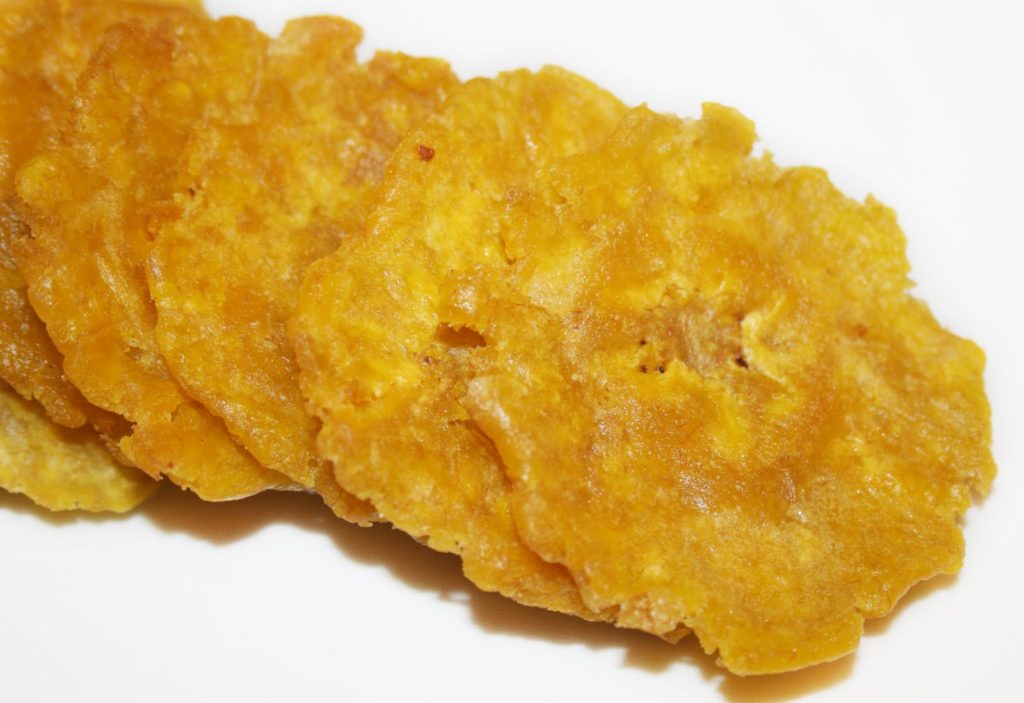 Patacones" (pataconesse) are fried bananas in a certain way (flattened), from Colombia! I got this recipe from a very good friend of mine, Diana, who I would like to thank for showing me live how to do it and for giving me her family tips along the way! Patacones are delicious as is or as a perfect accompaniment to Colombian dishes! It's deliciously crunchy!
Patacones recipe for 4 people:
-4 green plantains
-2 or 3 cloves of garlic
-oil, salt…and that's it!
The instructions
Here are the green bananas you should get! For those new to this banana, it is nothing like the classic yellow banana! The texture is a bit dry and sticky.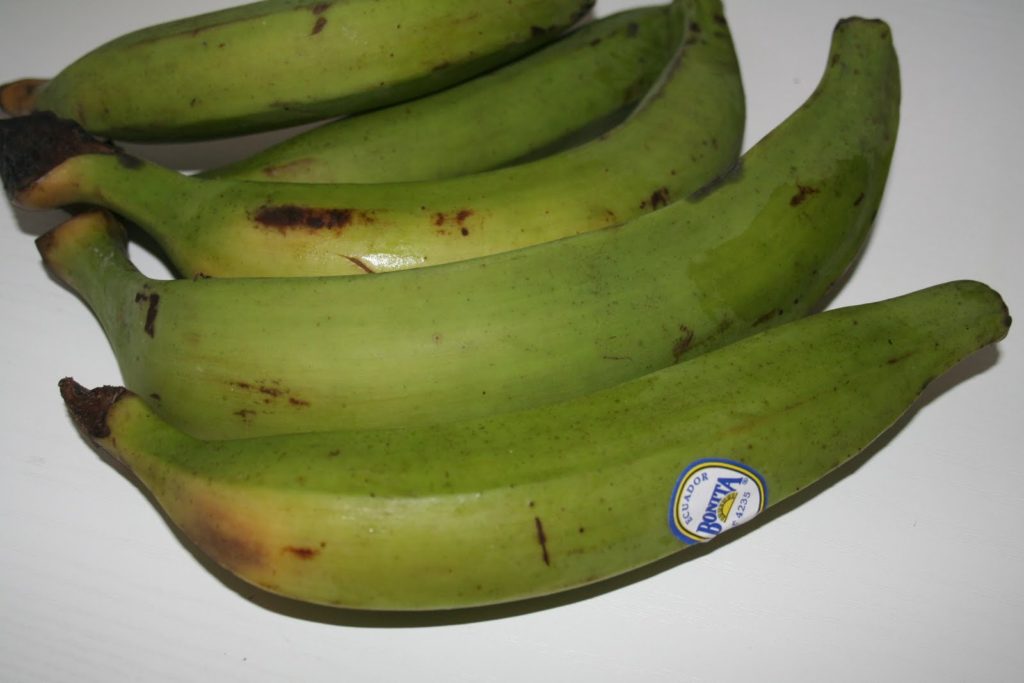 Cut off the ends of each banana and slit the surface of the skin lengthwise.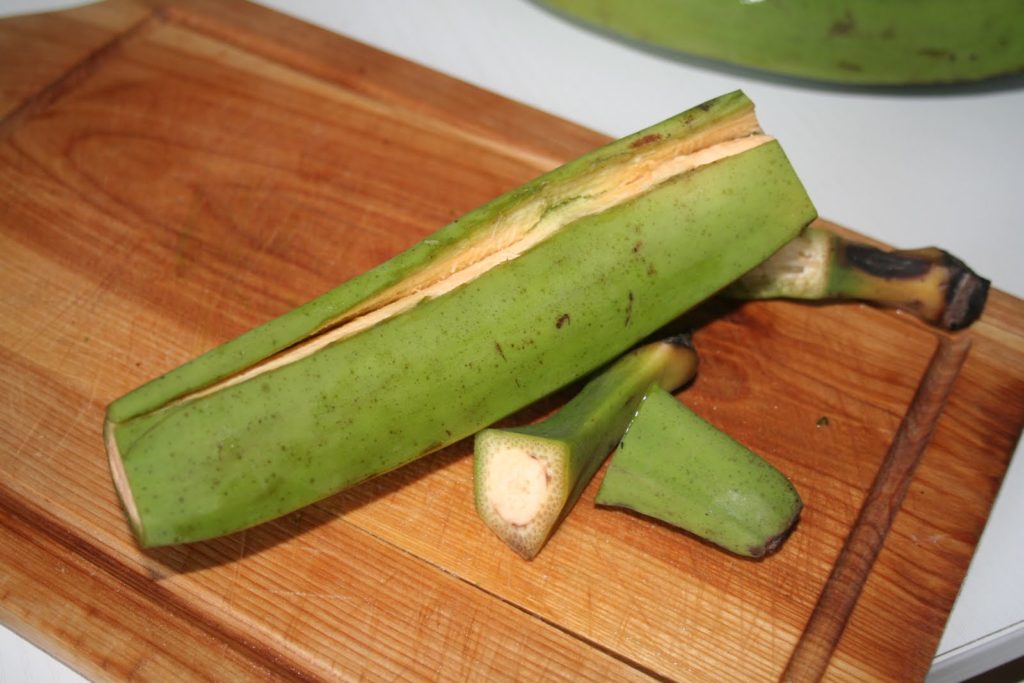 Cut slices of 2 centimeters wide.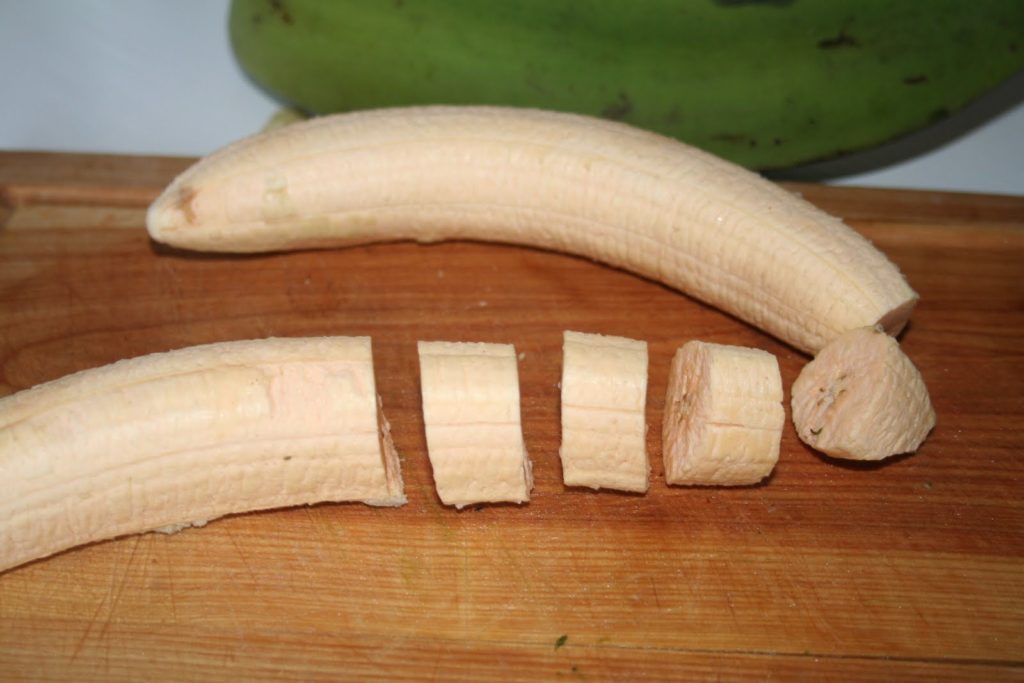 And put the pieces in a pan filled with water and a few crushed garlic cloves (2 or 3).
In a large frying pan or deep fryer (or even a wok!), heat a good amount of oil. When the oil is hot, add the banana pieces (in two or three batches, depending on the amount to be fried!).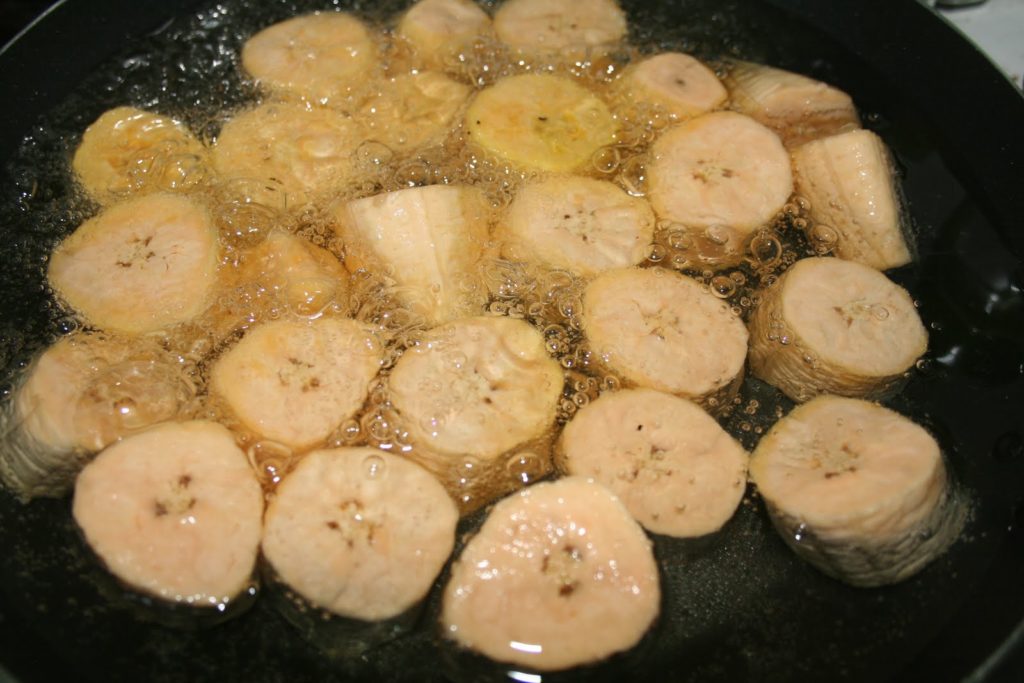 Turn them over from time to time. The sinews, which have a pale pink color, will turn yellow. Let them fry for 1 minute when they have this color.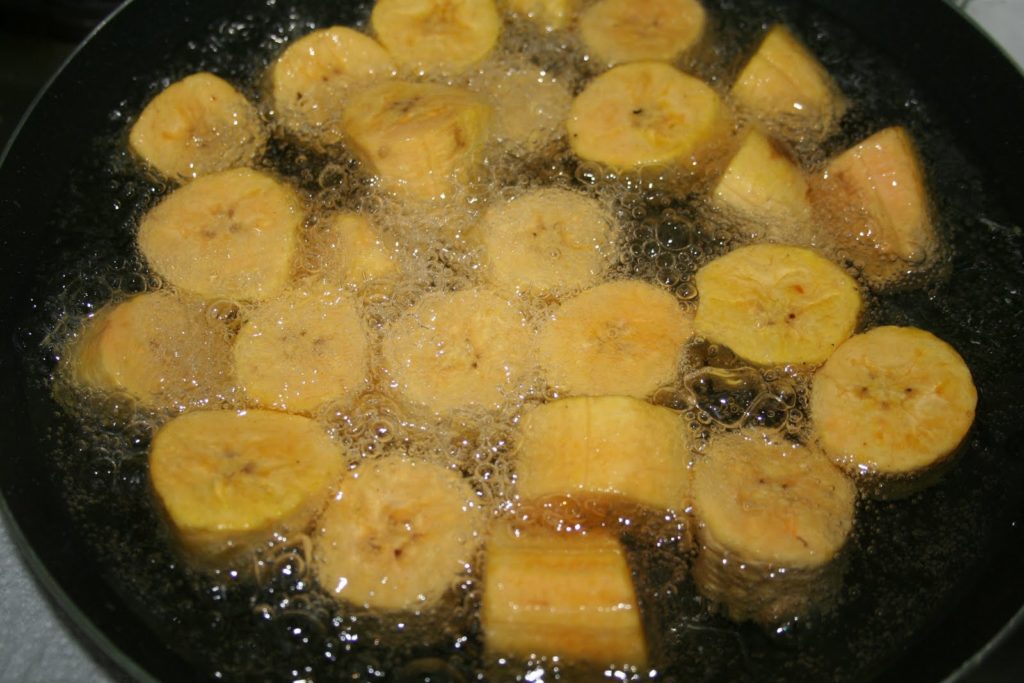 Let cool on paper towels.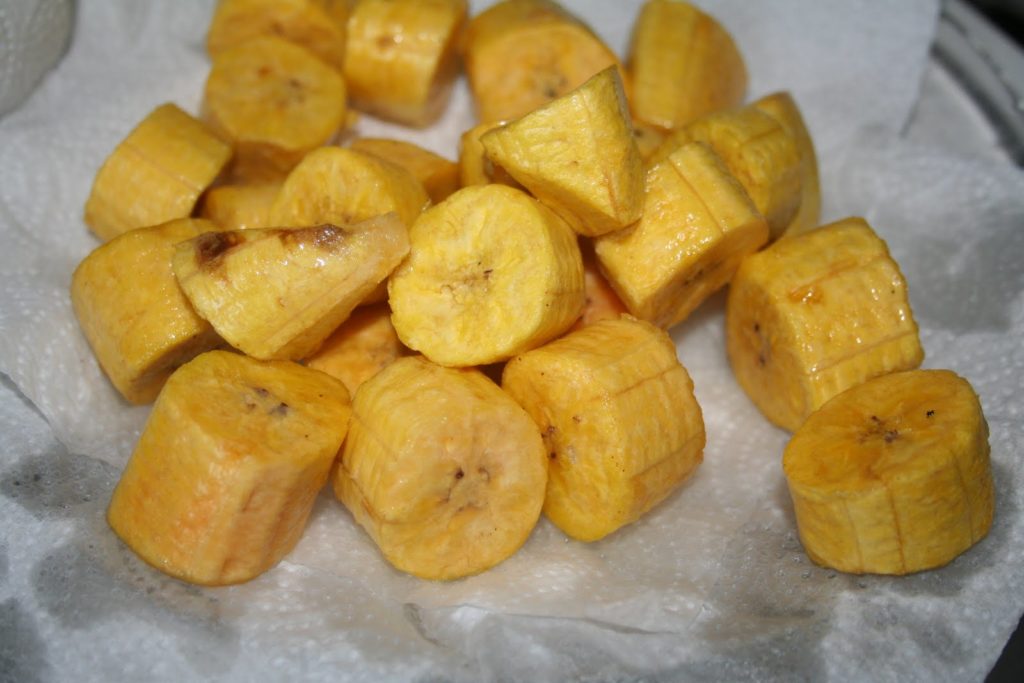 When the banana stalks are manageable, take a plastic bag (not the noisy ones, but more like a fnac bag!) and put a piece on its edge in the plastic bag. With the cutting board, crush firmly.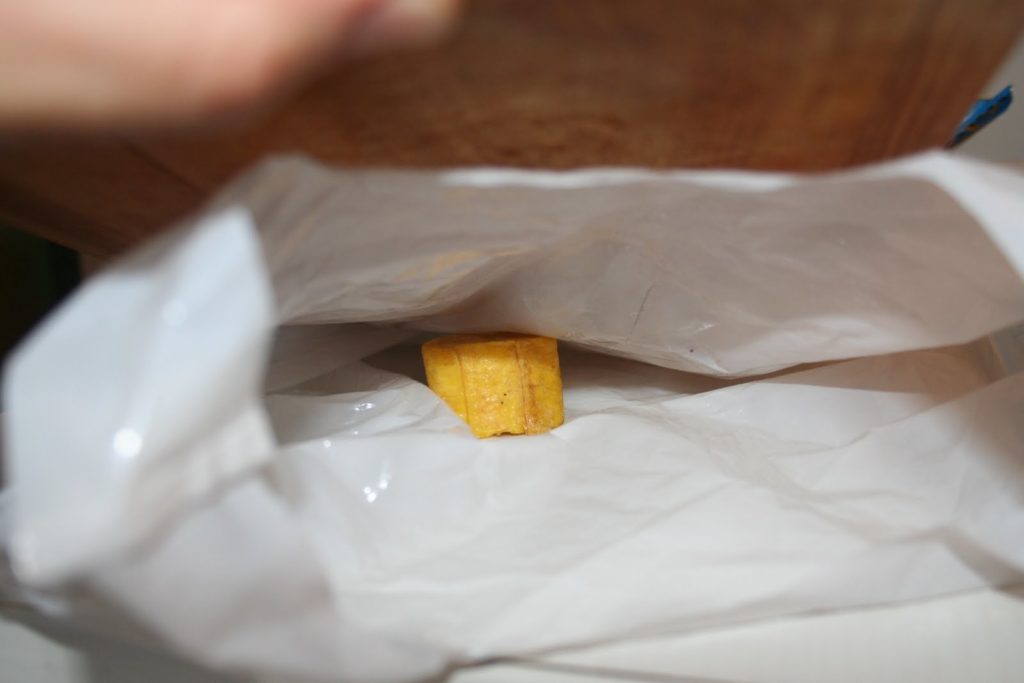 The result is a flat patacón!
Proceed in the same way for all pieces.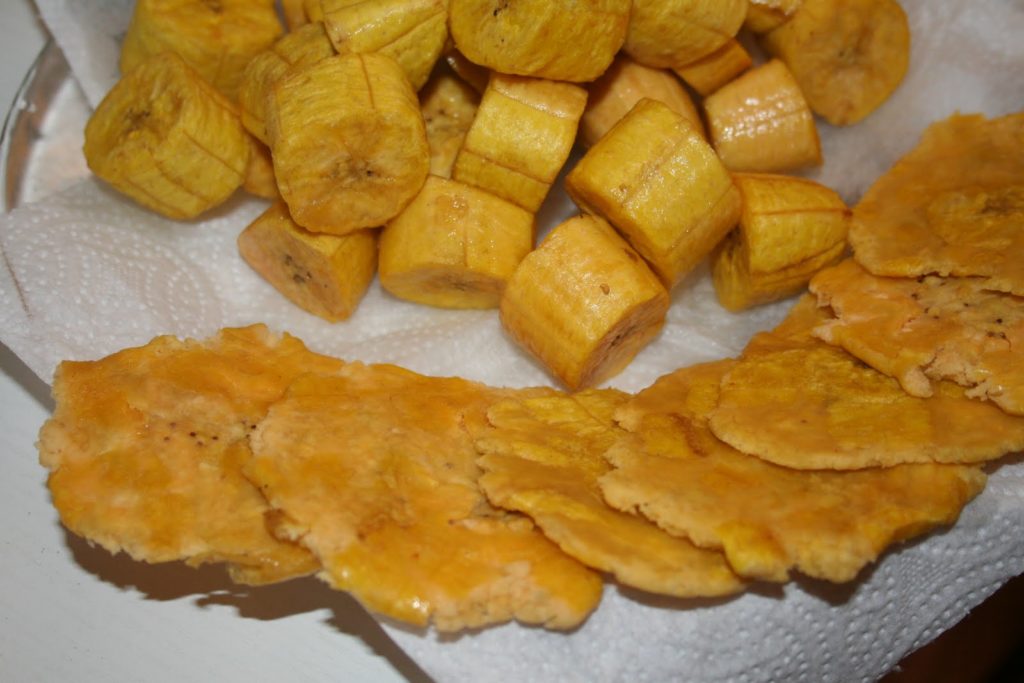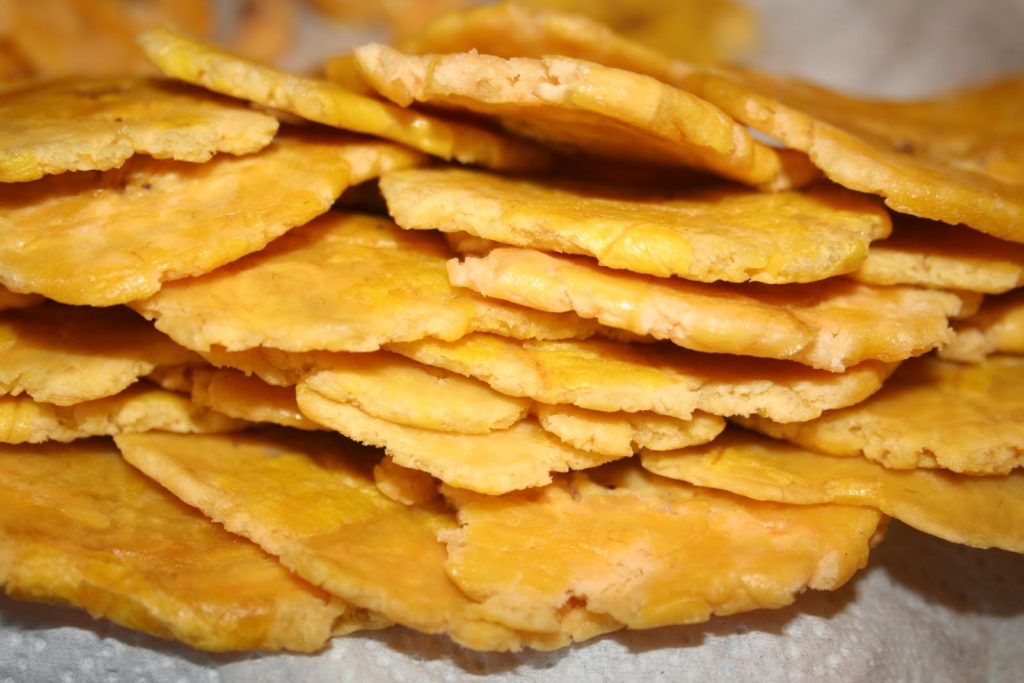 Return the oil to the heat and fry the patacones again for 5 minutes, turning them over halfway through the cooking time.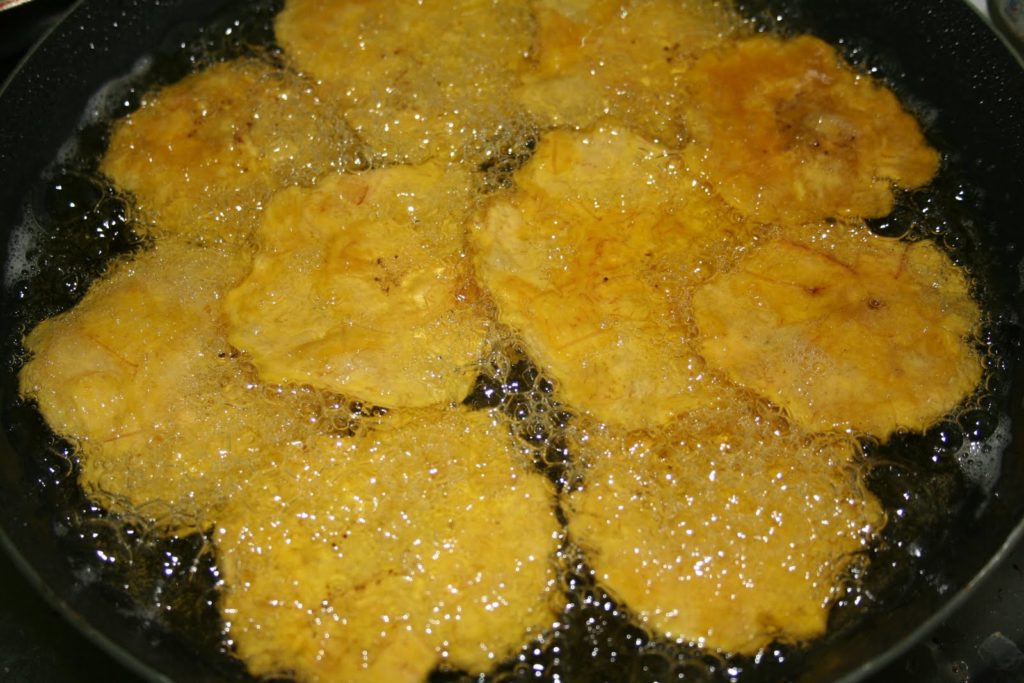 Drain on a plate lined with paper towels after removing from oil bath.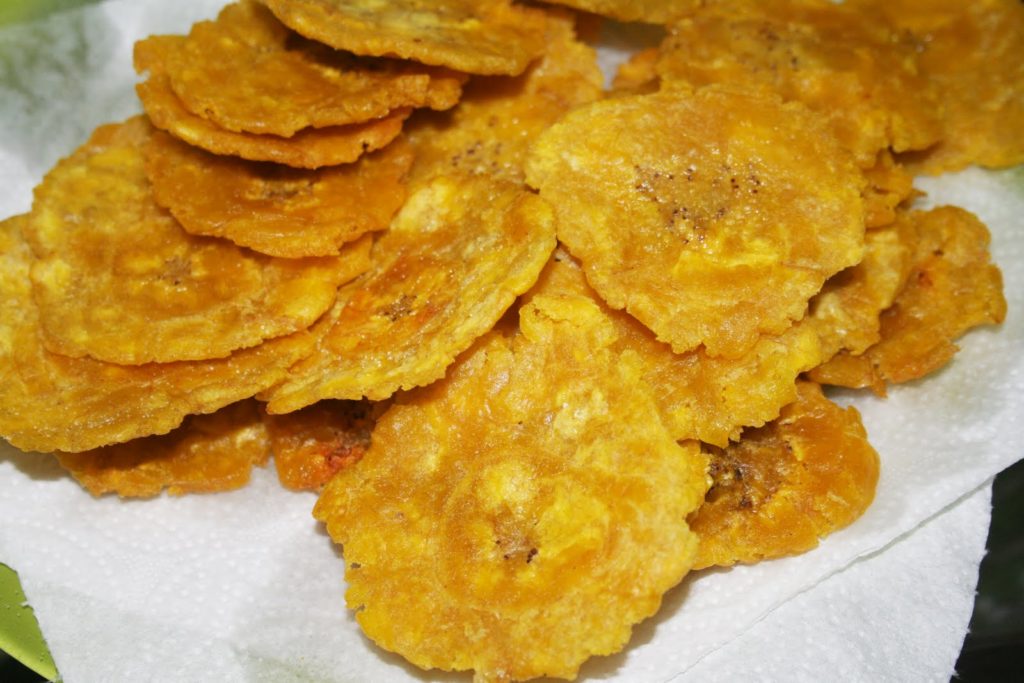 Add salt as you would for French fries and enjoy when it's hot! Thank you Diana!!!