A recipe ready to pop in the oven in a few minutes, perfect for calming an acute cookitis! This time I propose you a version with pistachios and white chocolate chips for a very regressive moment. With a touch of salt and whole pistachio powder, I find them irresistible…
Recipe for a dozen cookies:
115g semi-salted butter
160g of white sugar
60g of pistachio powder
200g flour
1 egg (50g without shell)
1 teaspoon liquid vanilla extract
90g unsalted roasted pistachios
100g of white chocolate chips
Put the butter, sugar and pistachio powder in a bowl.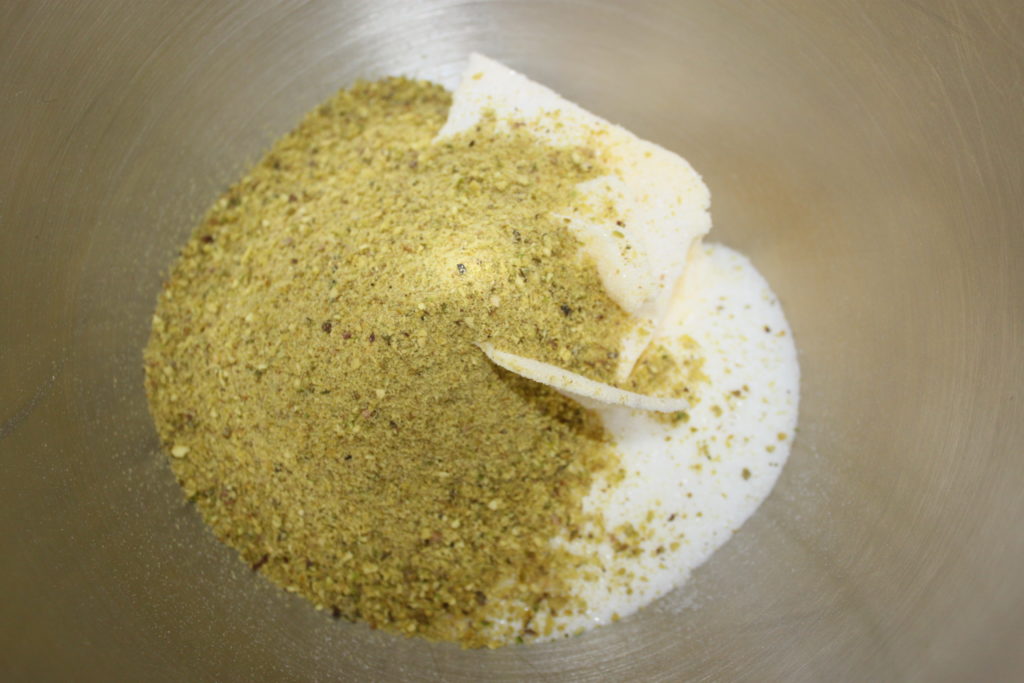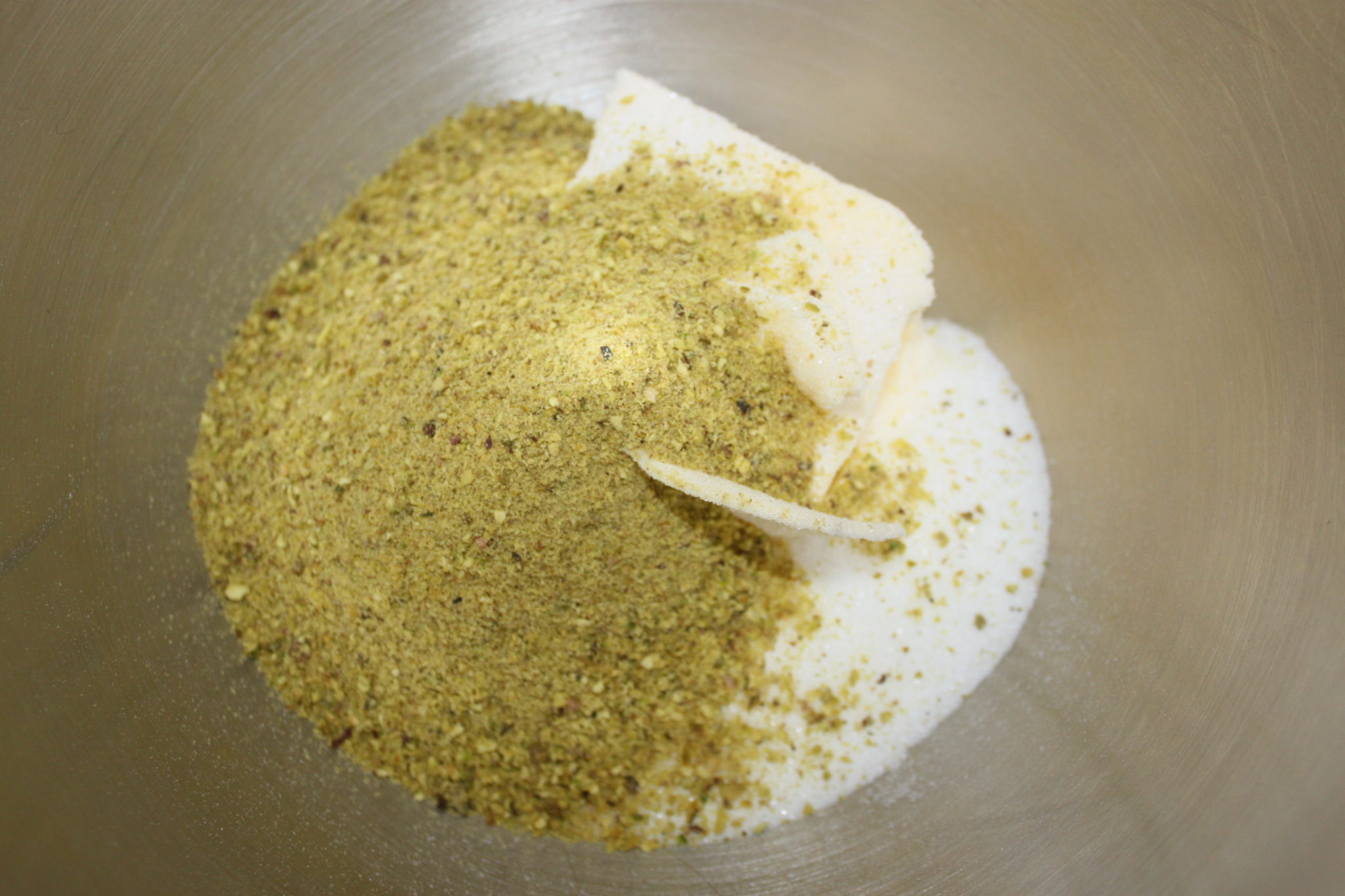 Mix well to obtain a kind of cream. Add the egg and vanilla.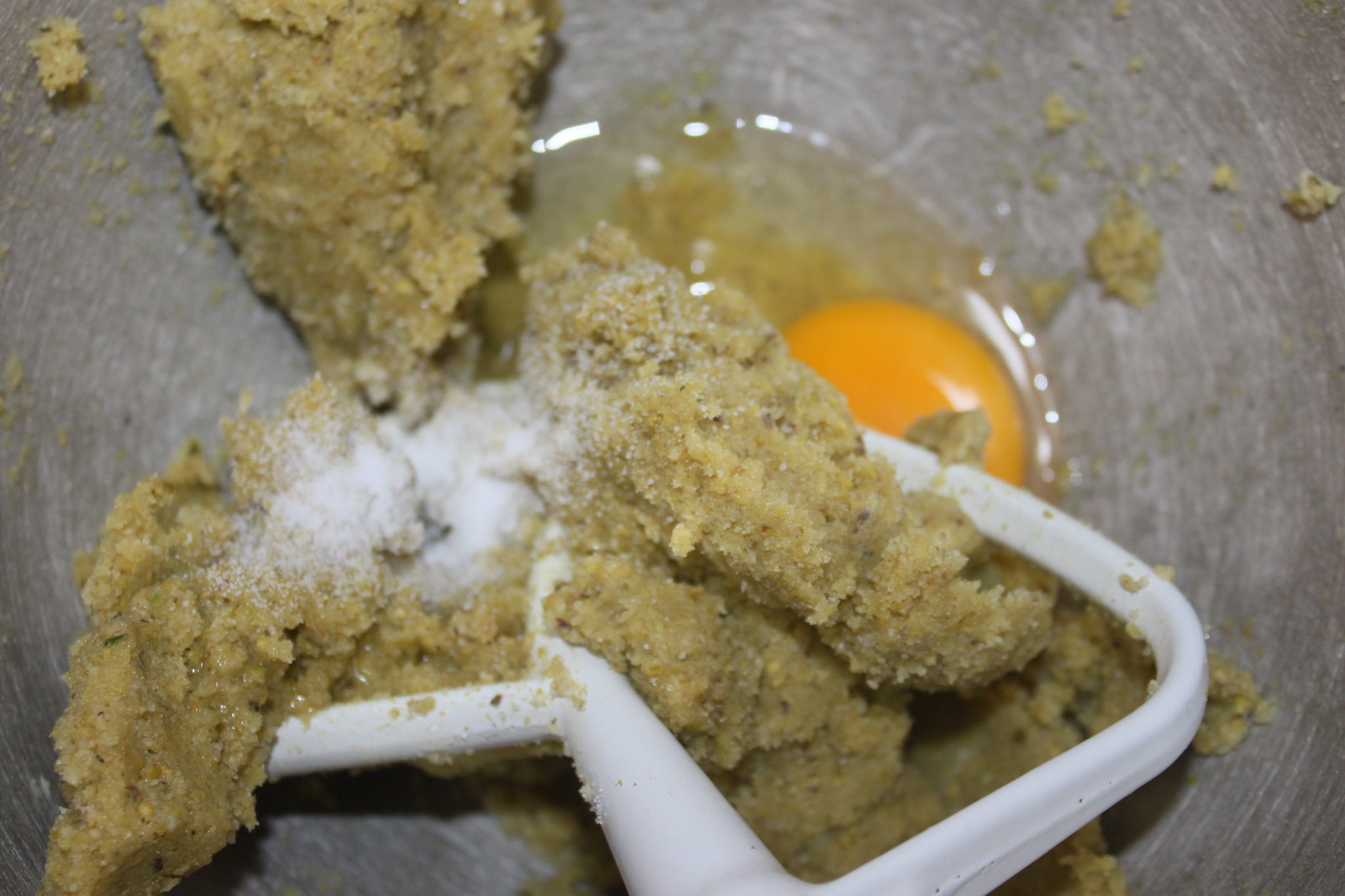 Mix and add the flour.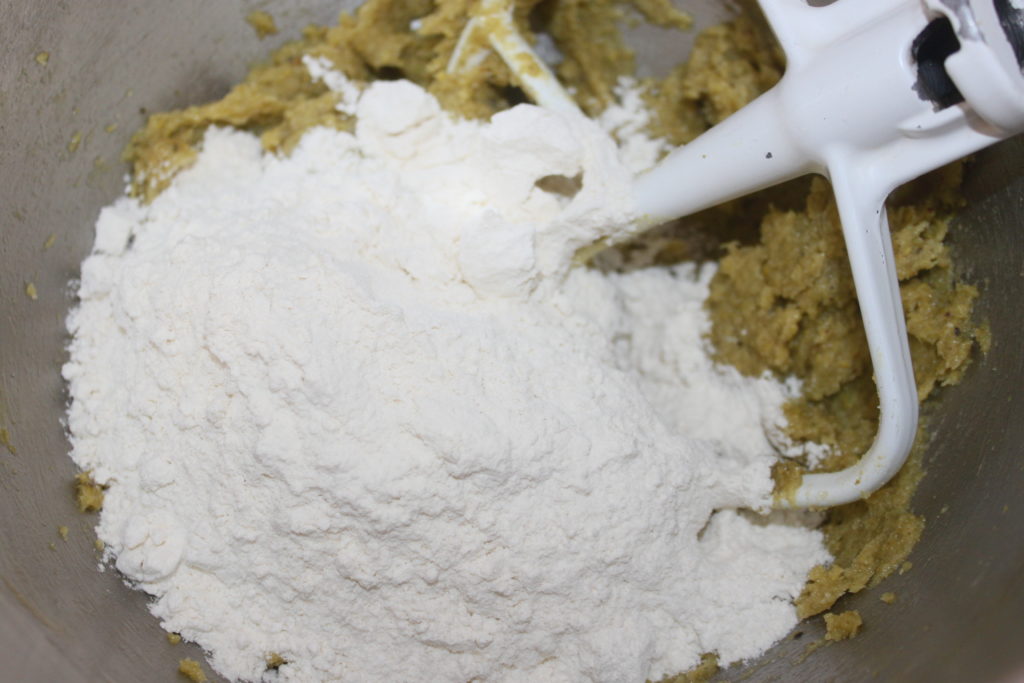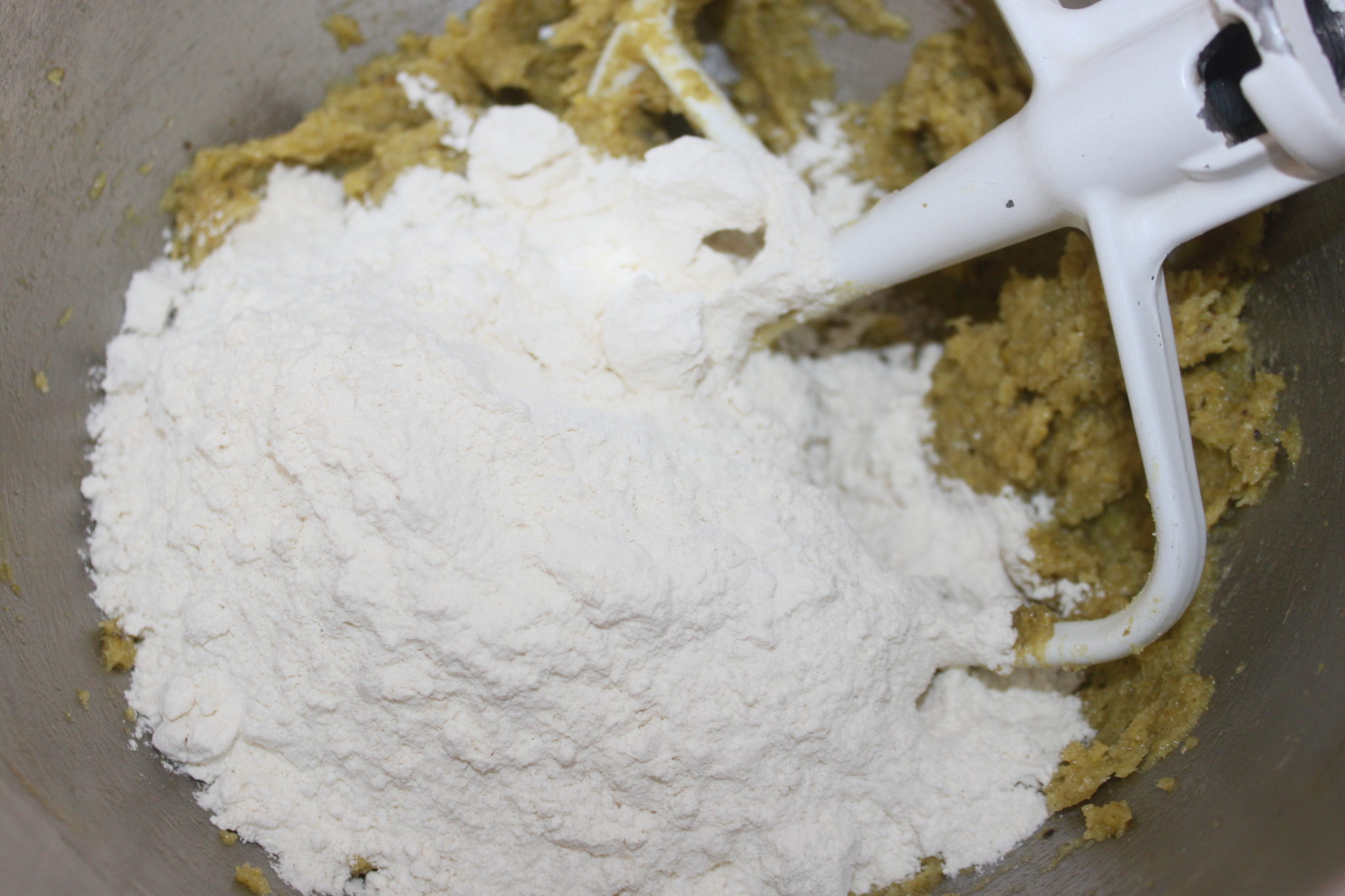 Mix a little and finish with the unsalted roasted pistachios (if not, you can use raw pistachios for 16 minutes at 165°C on rotating heat) and the white chocolate chips.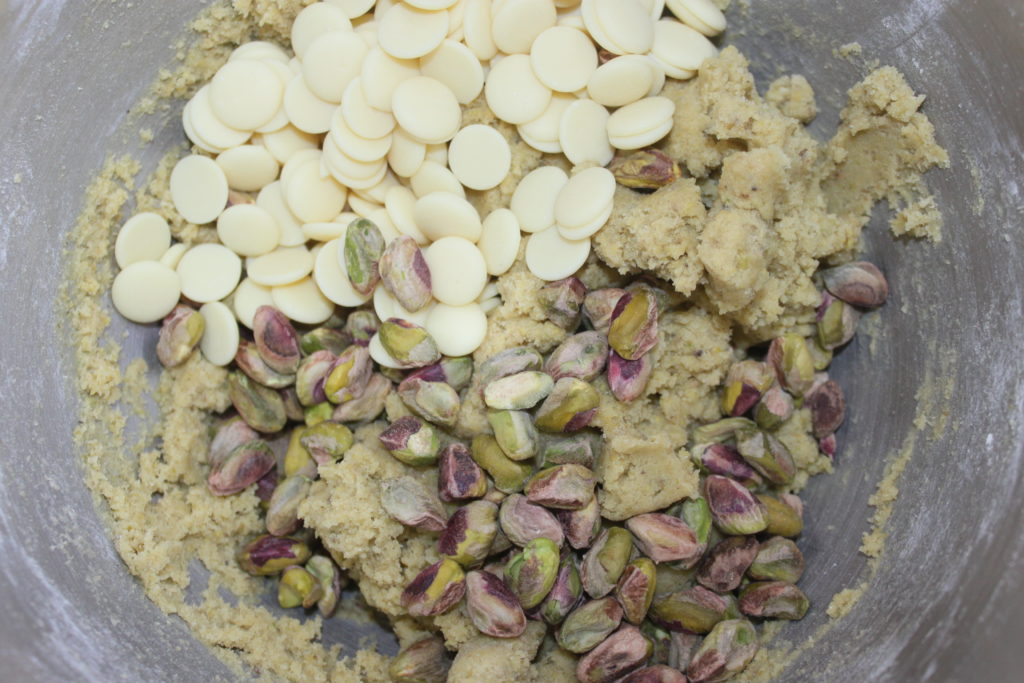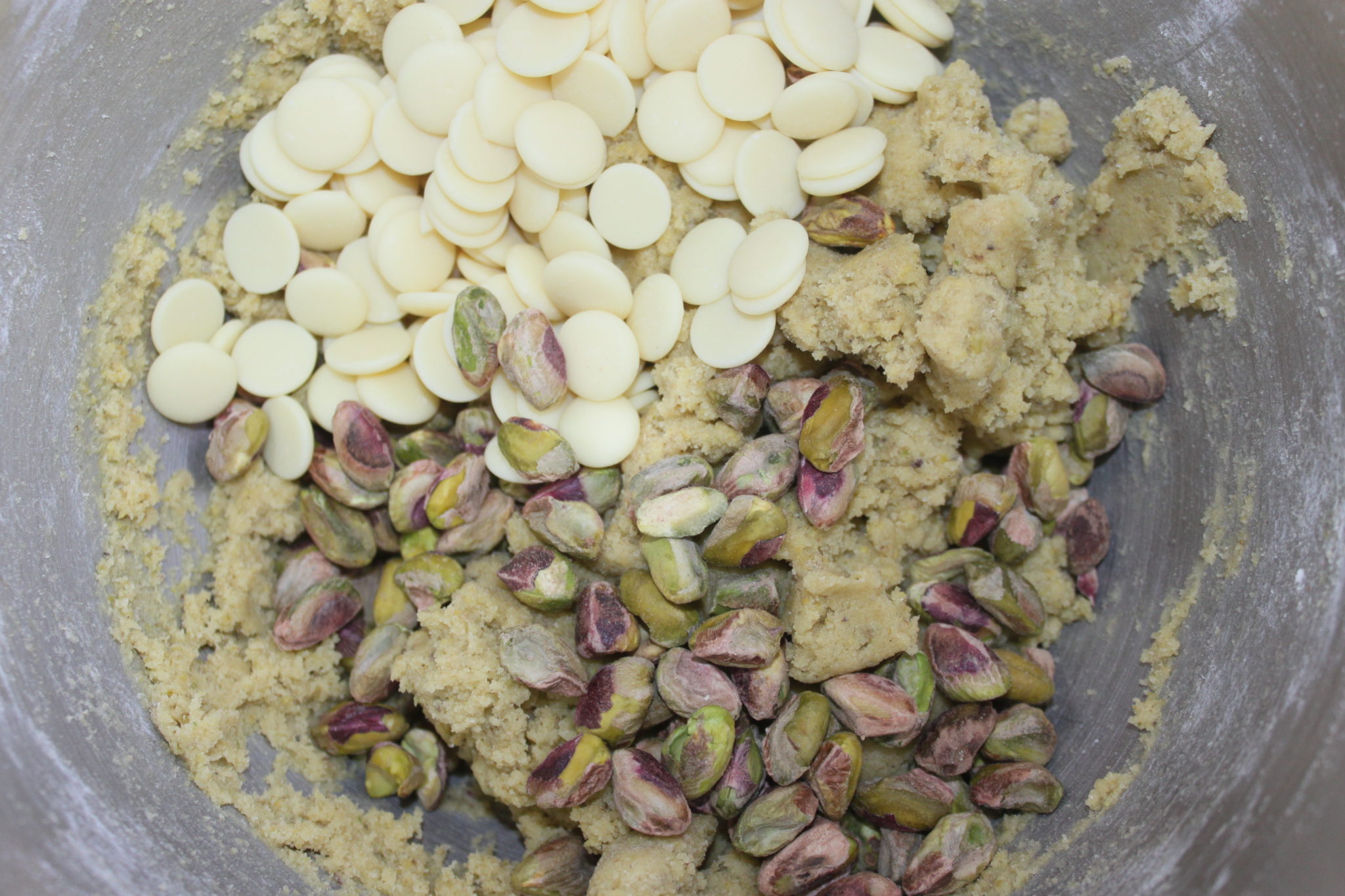 One mix and you're done! I confirm that I do not use any yeast or raising agent.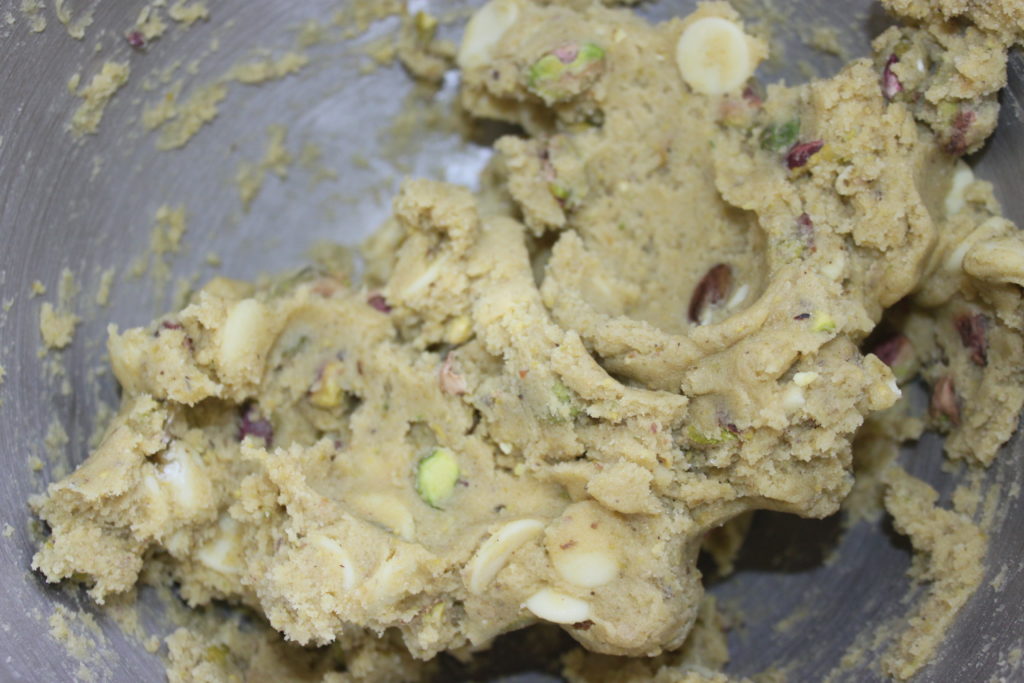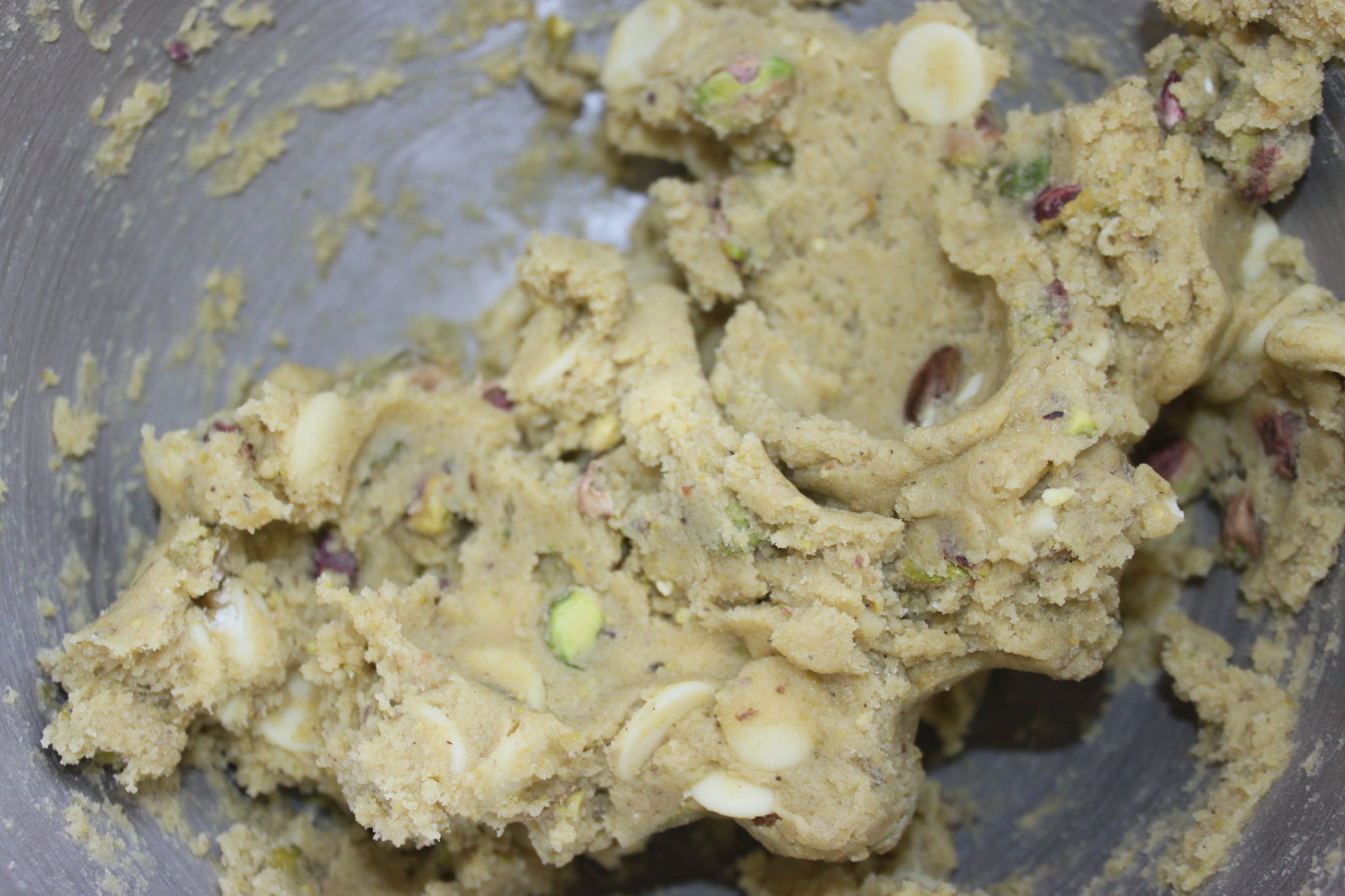 Make slightly flattened balls of 75g. I baked them on a siliconized baking mat, but simple good quality parchment paper will do.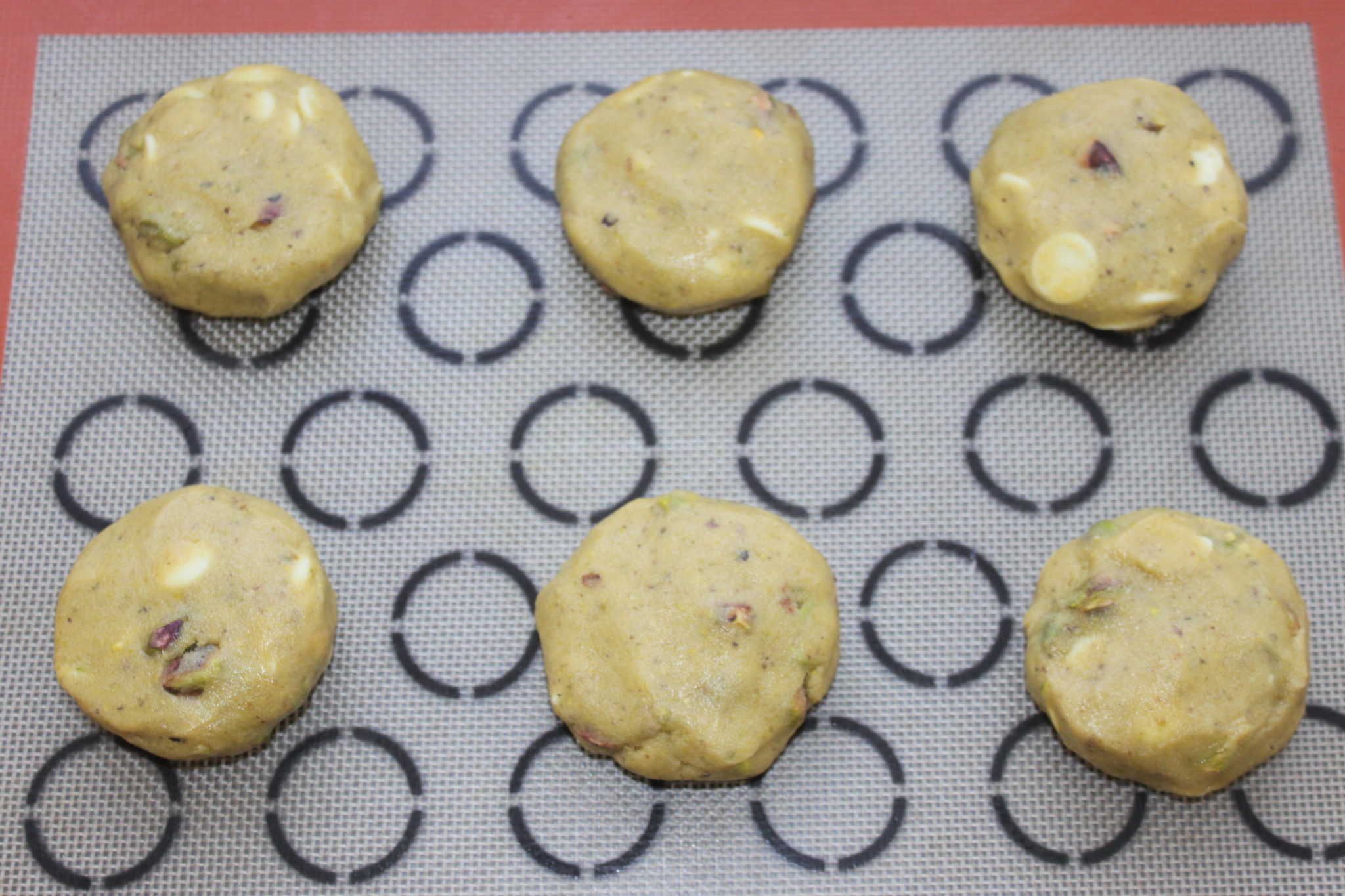 Bake for 12 minutes at 165°C in a preheated oven with rotating heat.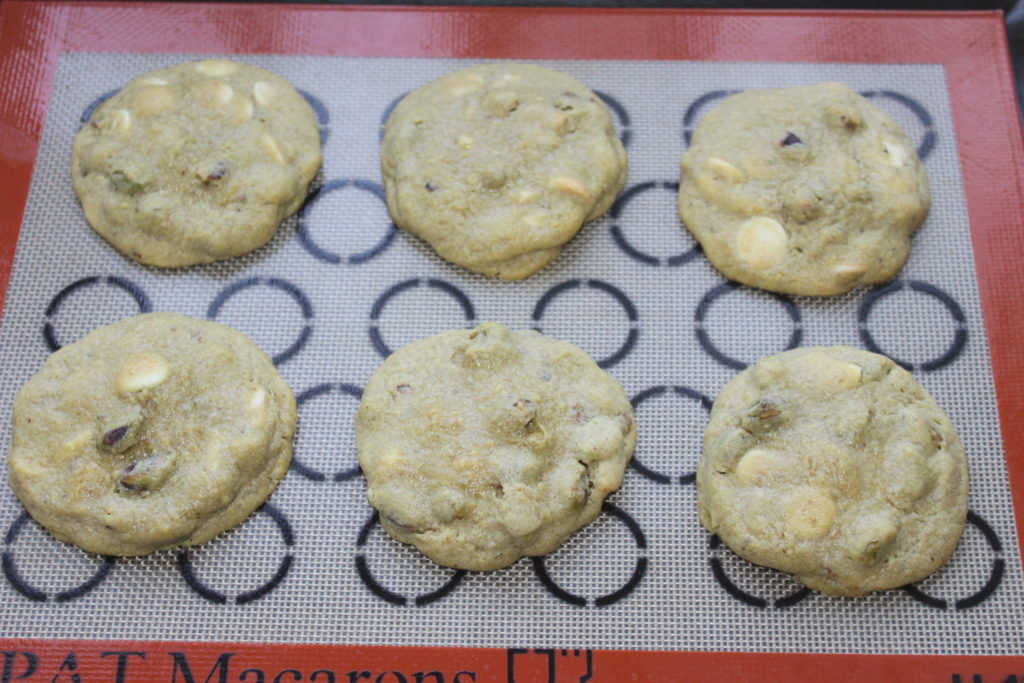 Let cool before peeling. To be enjoyed warm or at room temperature!