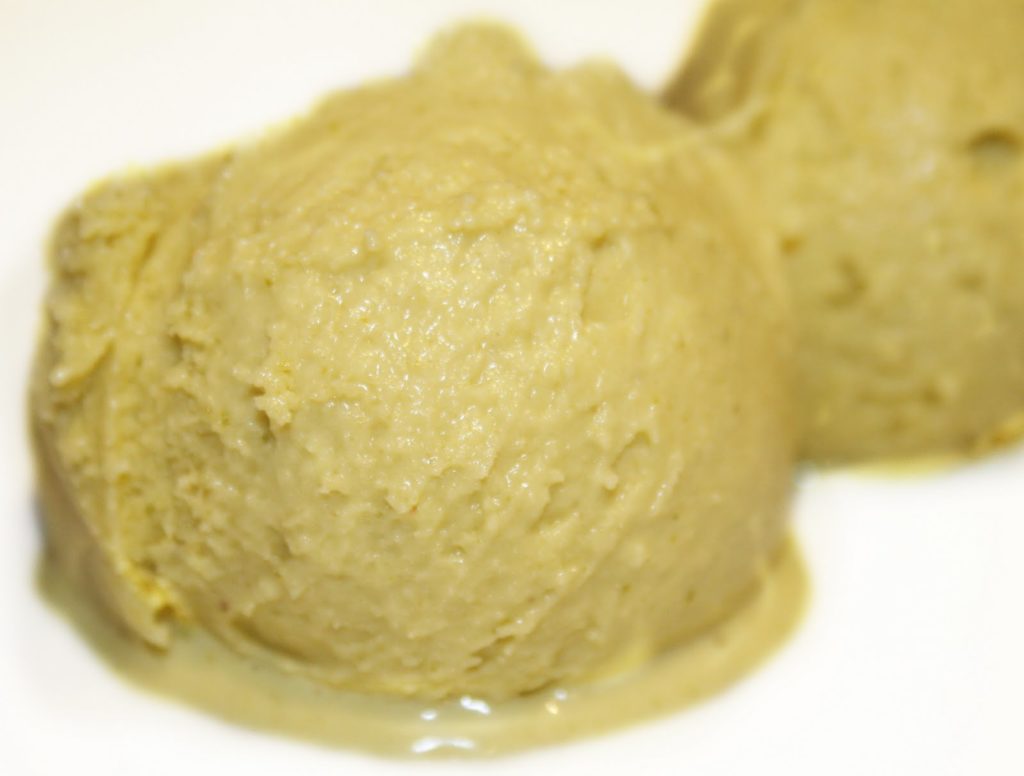 Here is a delicious recipe for pistachio ice cream. A really creamy ice cream! You will need for this one of paste of pistachio… Really divine with the Pistachio Macaroon Cake!
Recipe for pistachio ice cream for 1 liter:
525g of semi-skimmed milk
-25g of whole milk powder
-90g of
pistcahe paste
(click on the name to get the recipe)
-150g of liquid cream
-140g of sugar
-50g of atomized glucose (or pure anhydrous glucose in pharmacies)
-4 egg yolks
-3g of ice stabilizer (superneutrose)
Put the pistachio paste, the glucose and the whole milk powder in a bowl.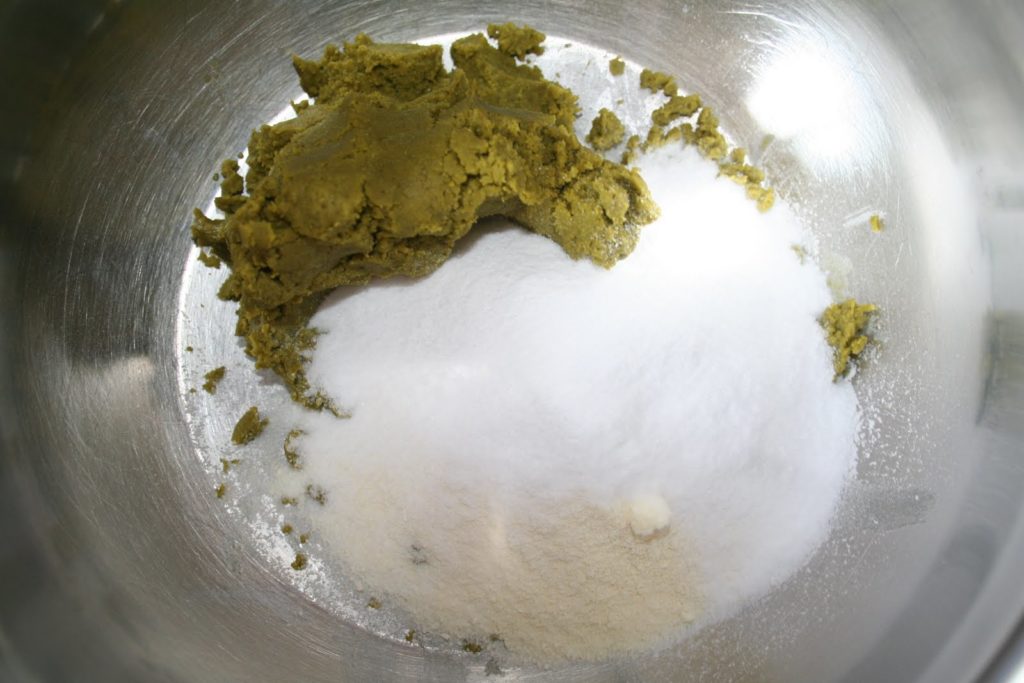 Mix stabilizer with sugar in a separate bowl.



Bernard's advice


You can make this ice cream without the super neutrose, it will be just as delicious! However, with this one, it will be even creamier and will resist better to melting!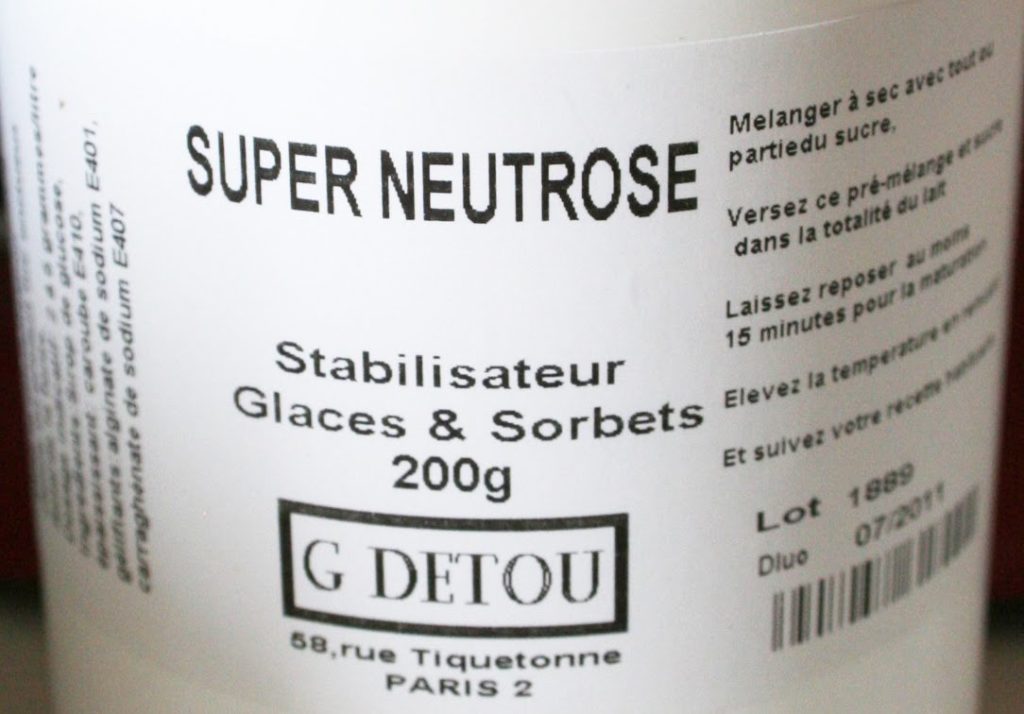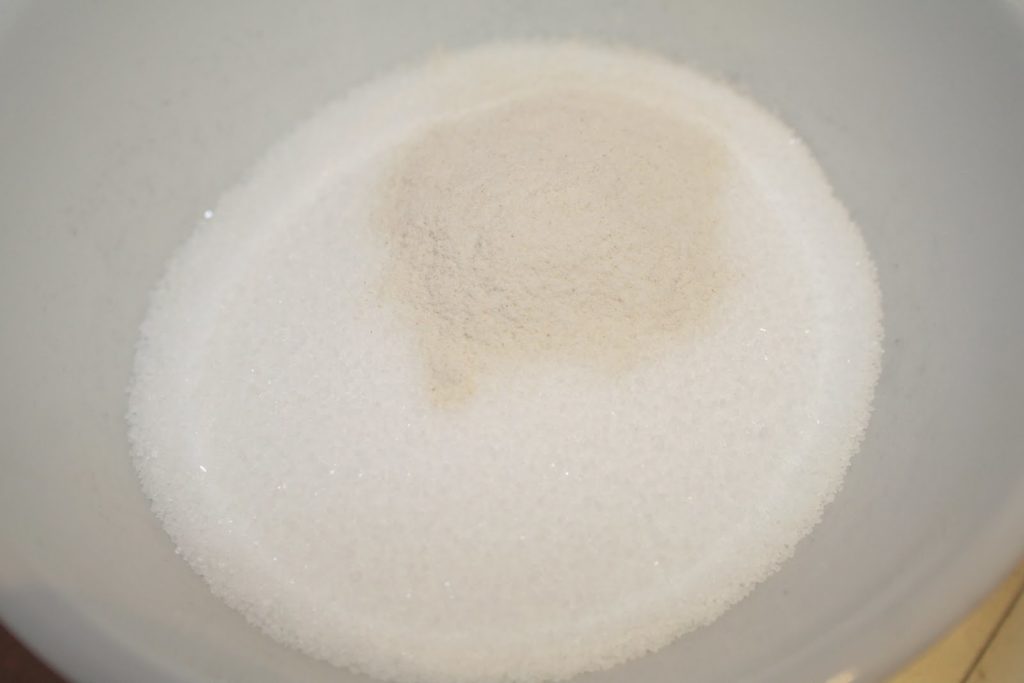 Add the liquid cream to the pistachio paste mixture. Mix well and add the milk.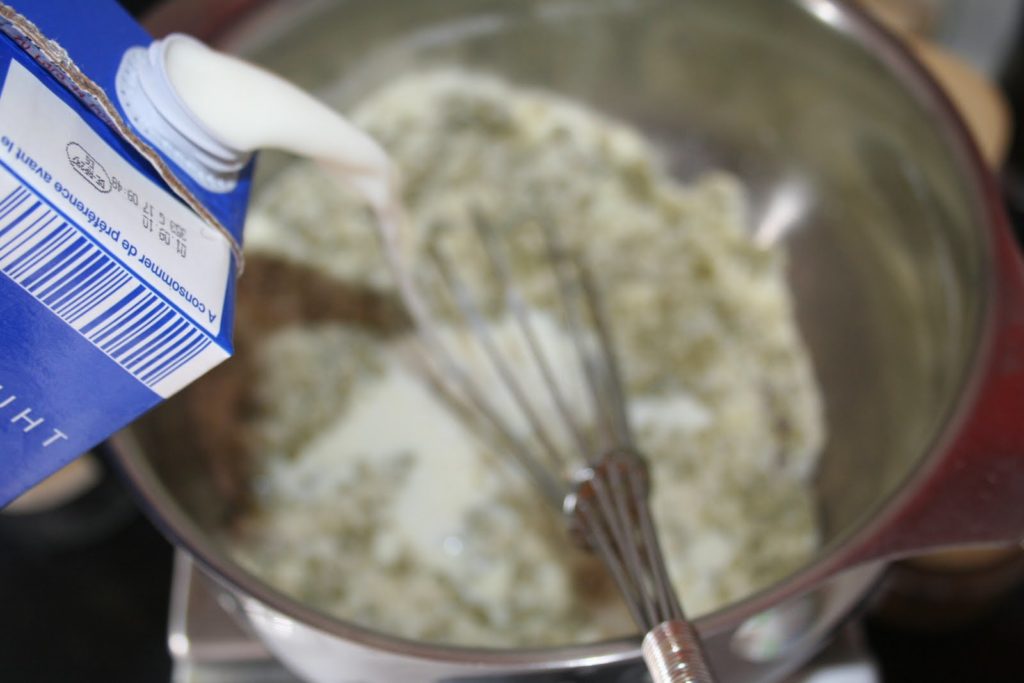 Place the pan over medium heat. Whisk constantly and check temperature with a thermometer.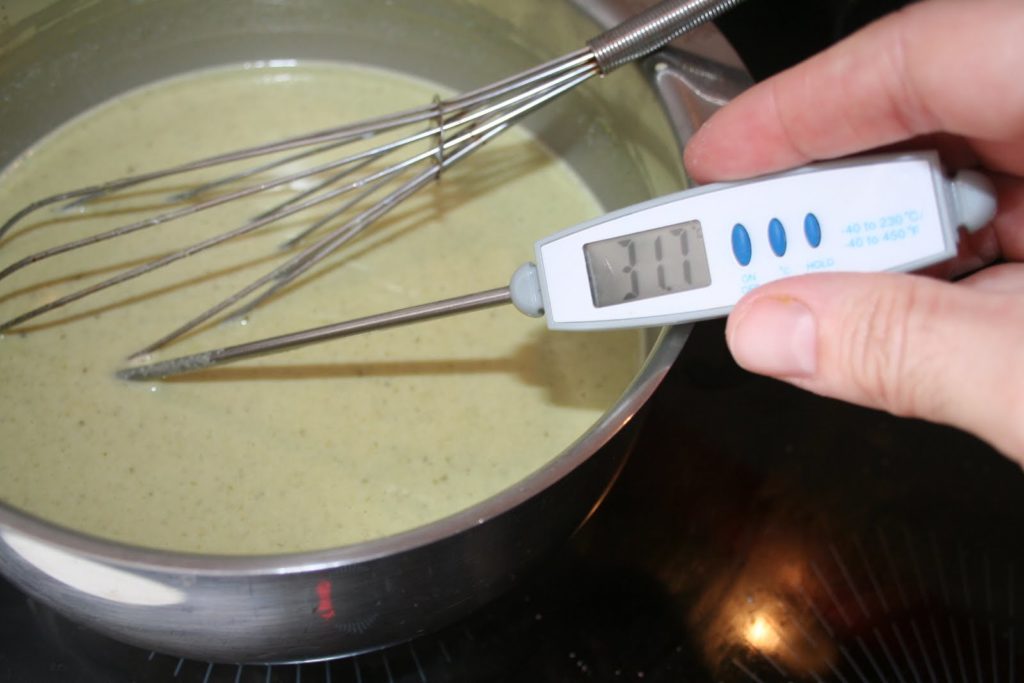 Add the sugar/stabilizer mixture at 35°C. Mix well.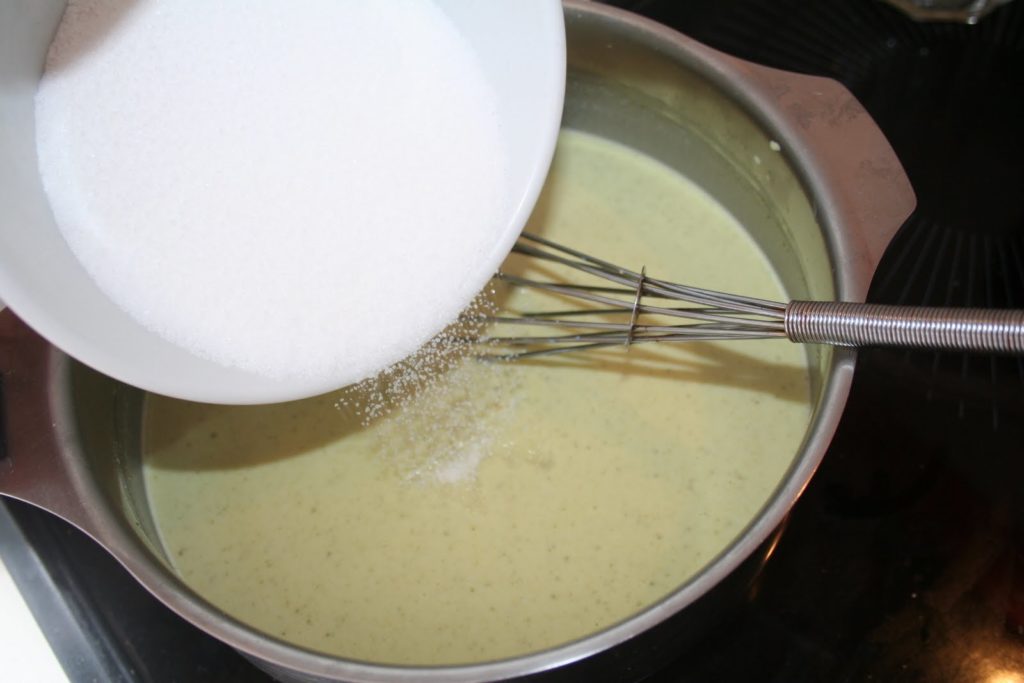 Then the egg yolks at 40°C.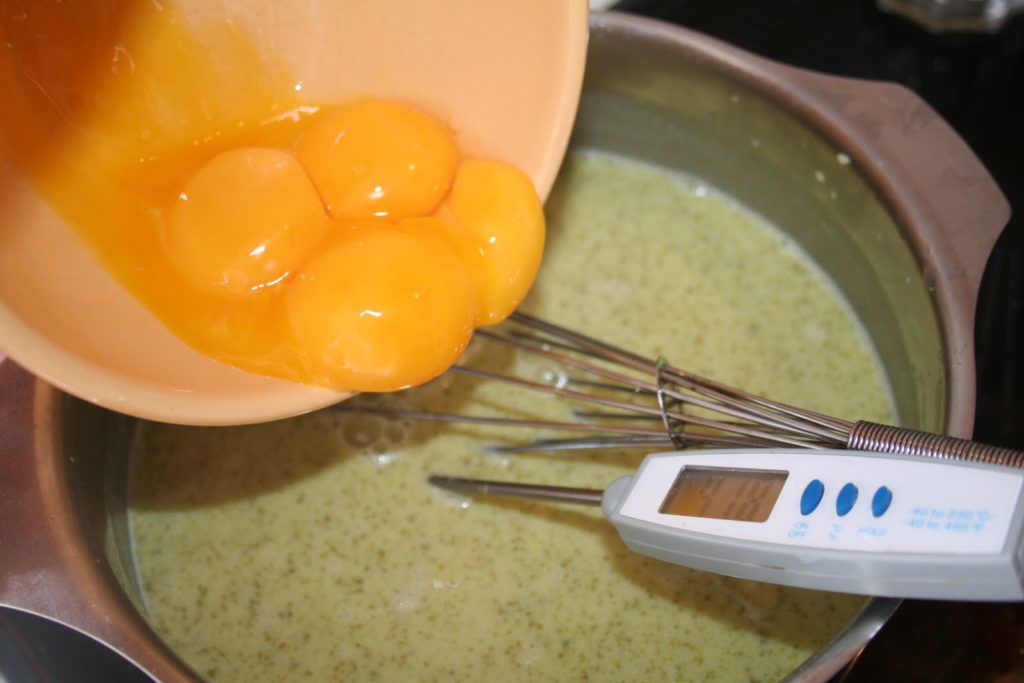 While stirring constantly, bring the preparation to 85°C. Exactly like a custard. Let cool then store in a cool place for 2 hours.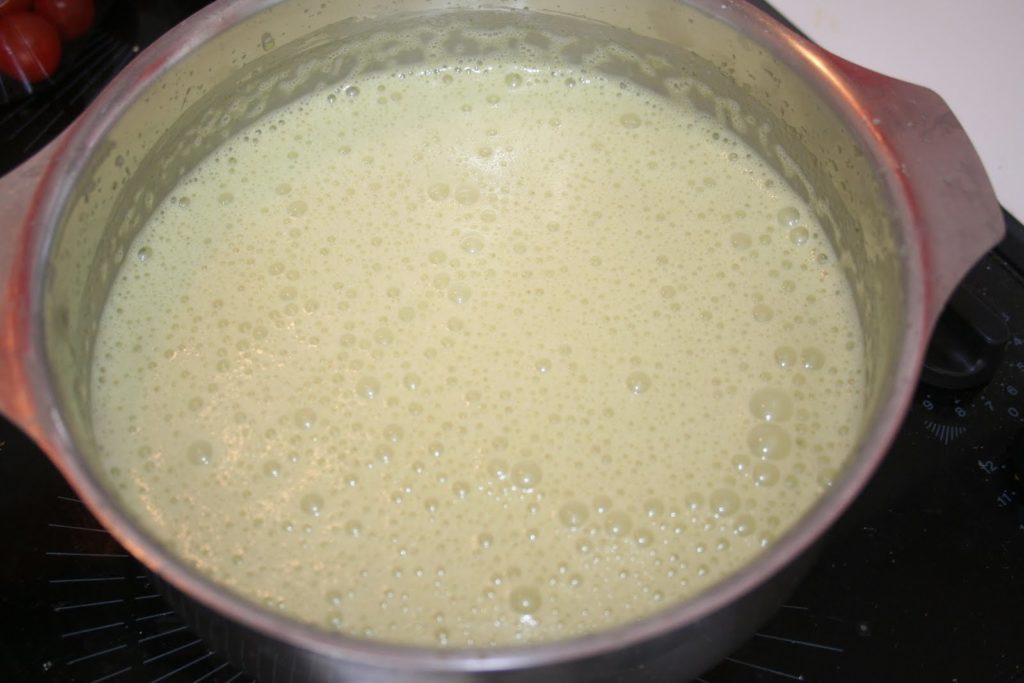 If necessary, mix the preparation with a hand blender or blender, then process in an ice cream maker. Put in a jar and freeze for at least 3 or 4 hours before eating.