Short stay in Beijing where I again took an authentic cooking class. One of the dishes in this class was the pork sautéed with garlic shoots (yes "shoots" not "cloves"!!). Easy to make. The hardest part is finding the garlic shoots, which is not a problem if you go to an Asian grocery store! Garlic shoots are more like green beans with a slight garlic taste. You can also replace this vegetable with another green vegetable.
Recipe for "Sautéed pork with garlic shoots" for 4 people:
-500g of pork tenderloin in pieces
-300g of garlic shoots cut into 5cm pieces
-4 teaspoons of finely julienned ginger
4 teaspoons clear soy sauce
4 teaspoons Chinese wine (cooking)
-4 teaspoons of clear solja sauce
-2 teaspoons dark soy sauce
For those who wonder what garlic "sprouts" look like, here is a picture: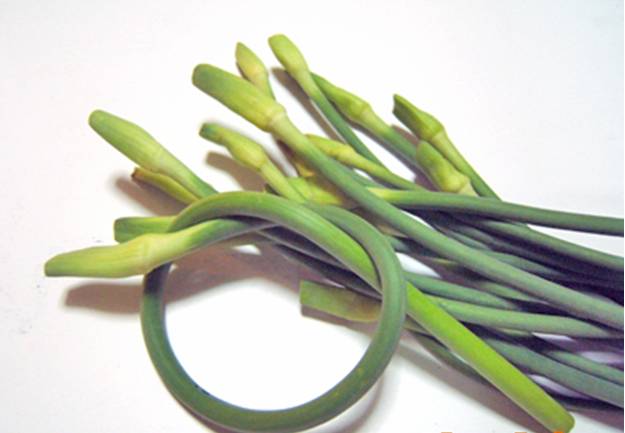 Start by preparing the marinade by mixing all the ingredients well, namely the clear soy sauce, Chinese wine and cornstarch.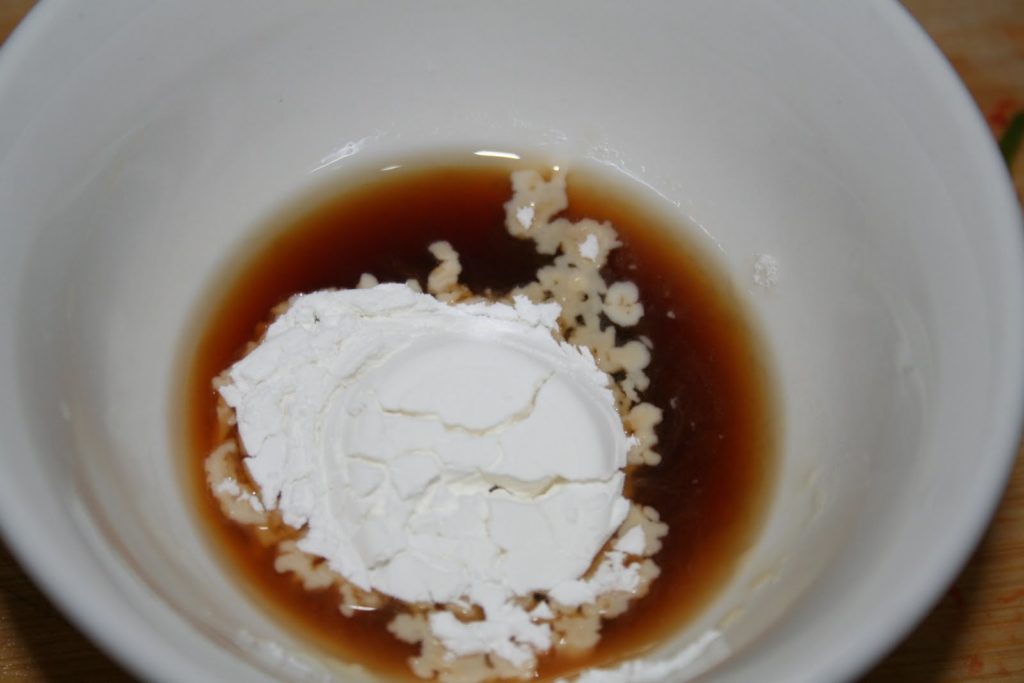 Cut the pork into pieces and pour the marinade over it. Let marinate for at least 15 minutes.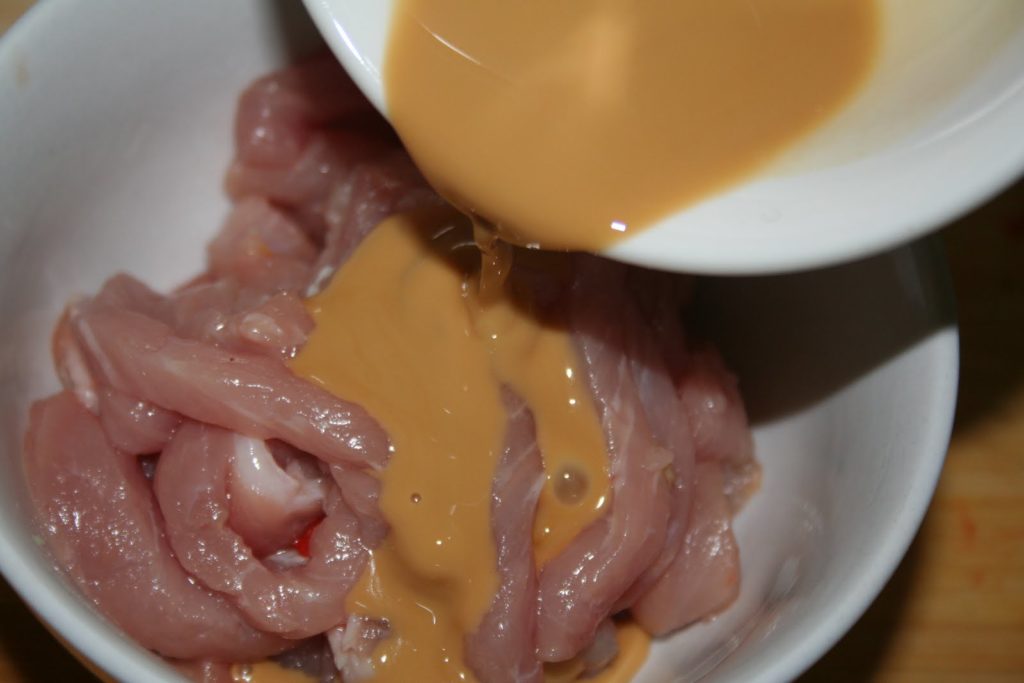 Prepare the sauce by mixing all the ingredients in a small bowl. Reserve for the next step.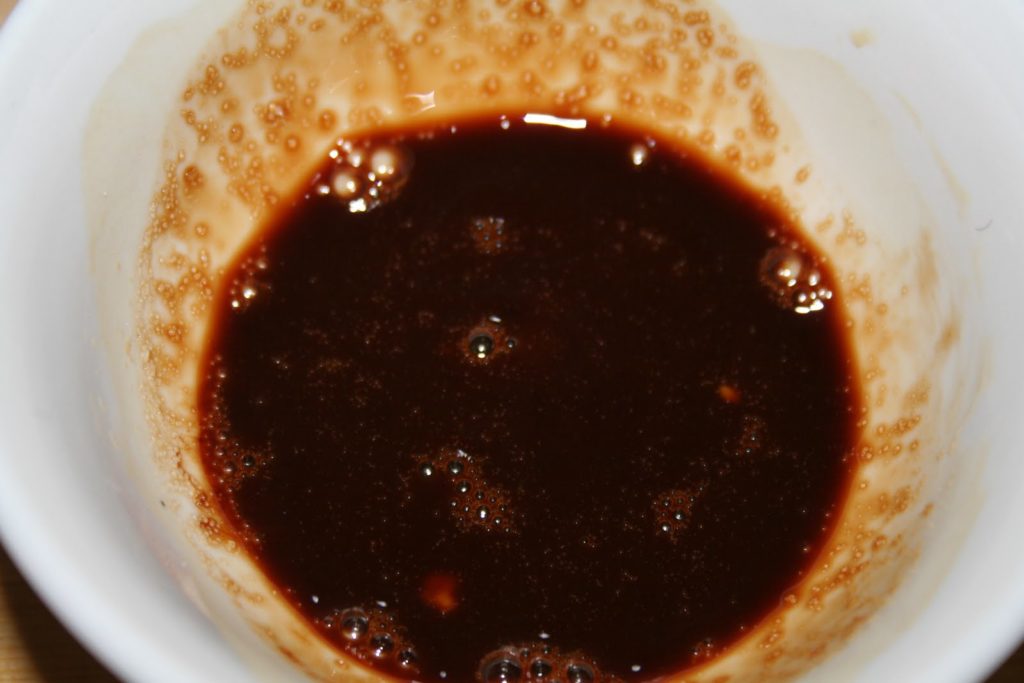 Wash the garlic shoots, cut off the flower on top. Cut the shoots into pieces of about 5 cm.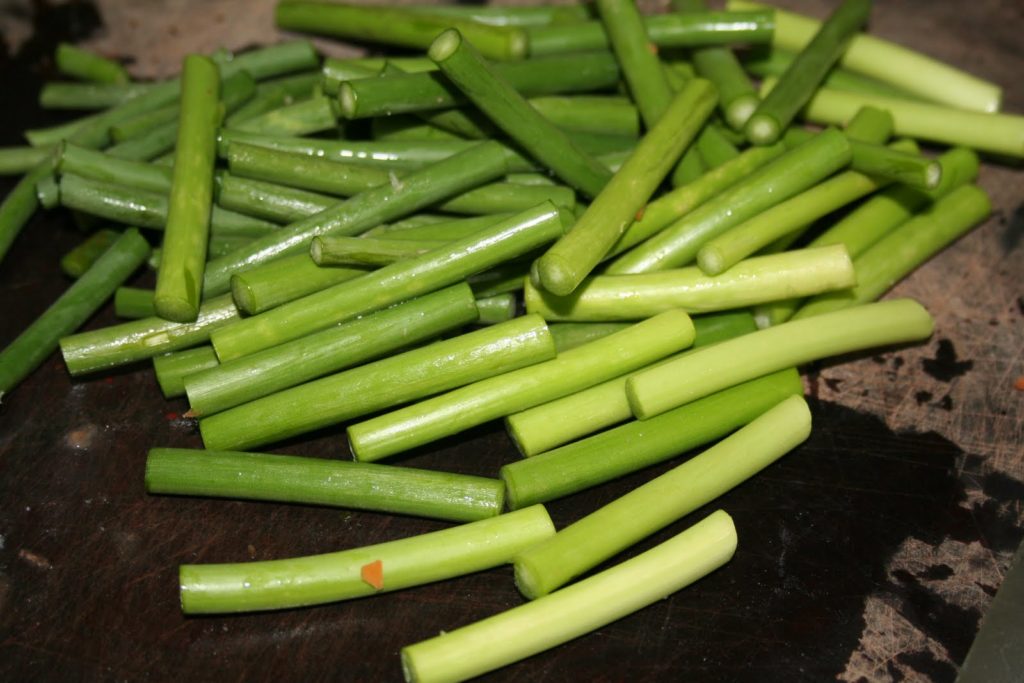 Heat the wok fairly hot with two tablespoons of oil. Add the garlic shoots and two tablespoons of water (to cook the shoots). Fry for 1 minute then remove the sprouts from the wok and set aside.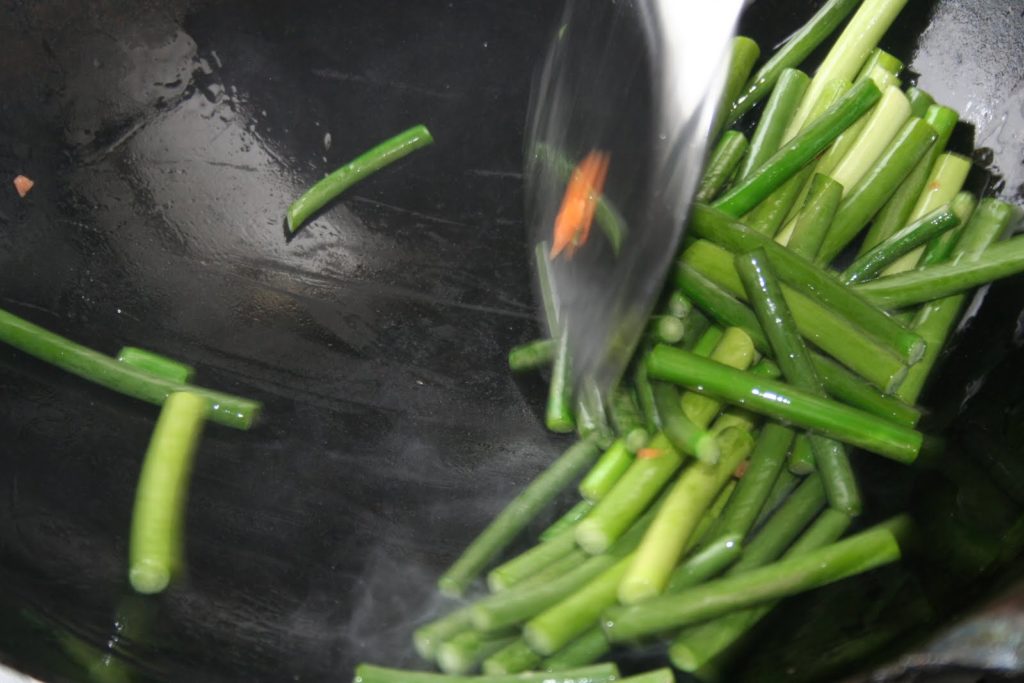 Return the empty wok to high heat, add 3 tablespoons of oil and then add the pork with the marinade.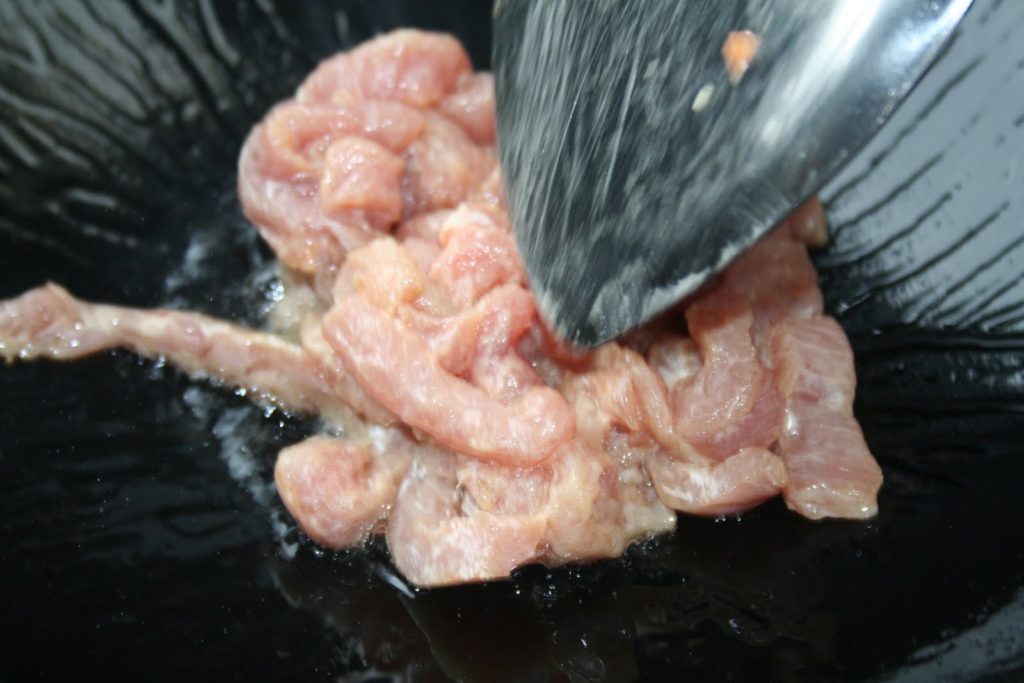 Brown the pork pieces, separating them well so that they colour, then add the julienned ginger.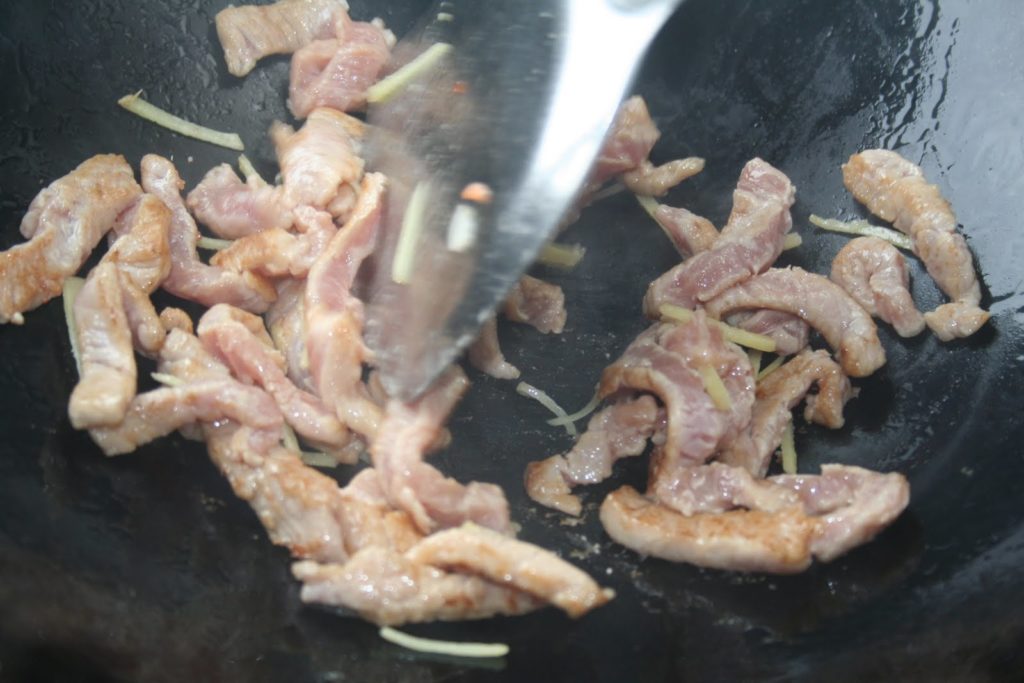 Fry for 1 minute and then add the garlic shoots. Add the sauce and sauté until the sauce thickens. Serve immediately.