This pork is particularly fragrant. This is THE recipe for Chinese barbecue pork. Try it on the barbecue or in the oven in fine weather. I give you this recipe that I have been looking for a long time! The sauce recipe can be used just to glaze the pork. In this recipe, I give you a version of Char Siu pork bites! Char Siu means "roasted on a spit".
I want to clarify a few things about the ingredients. I give you a real recipe, not a fake one like you often see in Chinese cookbooks. They always forget to give their secrets which are baking soda and glutamate! And to succeed, it is better to have them on hand! Baking soda makes for moist meat (especially for beef) and glutamate is a flavor enhancer to be used sparingly! The other point concerns rose alcohol. In Chinese restaurants we are often offered at the end of the meal a "sake" with the little whistling glass or with the naked woman at the bottom of the glass. This is not Japanese sake, but the rose alcohol which is still 54°! This is the one I use in my recipe. It can be found in Asian grocery stores, as well as the red dye.
We will see later that this pork cooked without the garlic cloves, just with the char siu sauce, is the one used in the Cantonese rice (that's the flavor in the Cantonese rice of the good restaurants!!) and in the lacquered pork buns. Both recipes will arrive one day!
Recipe of "red pork char siu" for 2-3 persons:
-400g of boneless pork loin
-40g of maltose syrup (or glucose syrup at G Detou)
-40g of Hoisin sauce (pronounced "oïe zine", available at Tang frères)
15g of Mei Kuei Lu Chiew, the alcohol of rose (54°!)
-1/2 teaspoon of "Chinese five spice".
-1/2 teaspoon toasted sesame oil
-2 good pinches of baking soda
Put honey, soy sauce, five spices, red coloring, hoisin sauce, sesame oil, glucose syrup and rose alcohol in a bowl.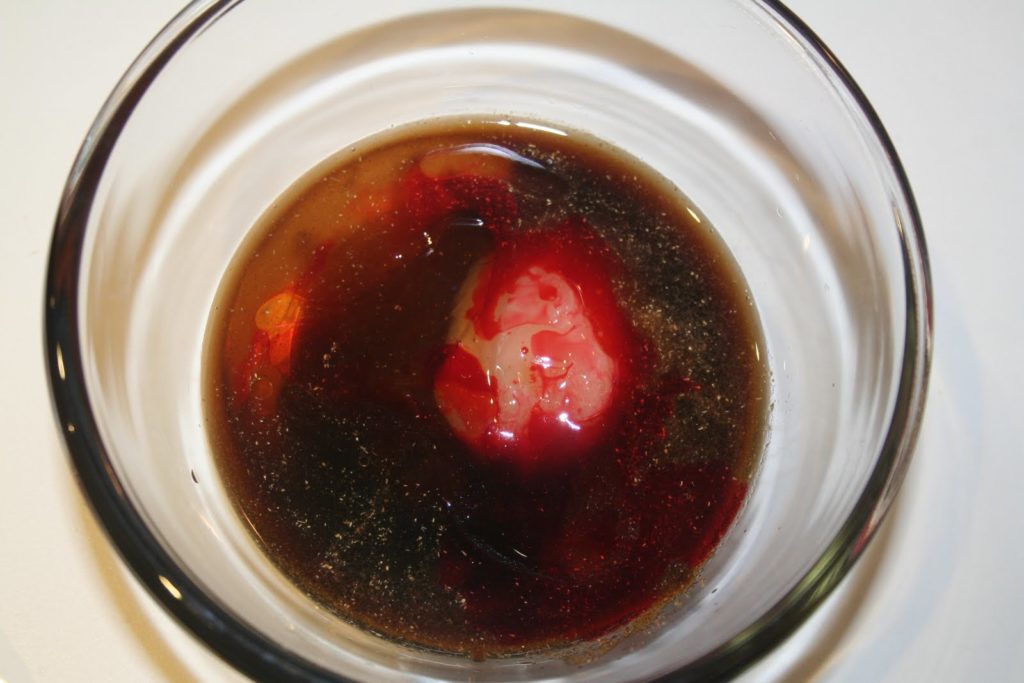 Mix well.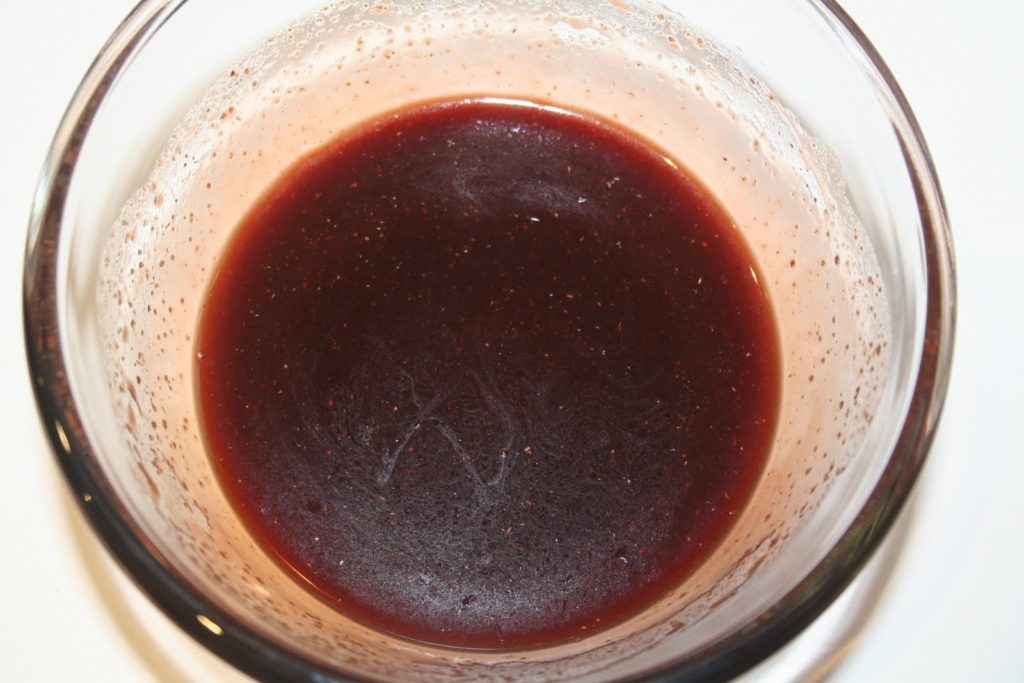 Cut the pork loin either into pieces as shown in the photo or into very large pieces if you want to barbecue it.
Pour 2/3 of the Char Siu sauce and add the glutamate, the bicarbonate, the oil and the crushed garlic cloves . Let marinate overnight, if possible in a cool place.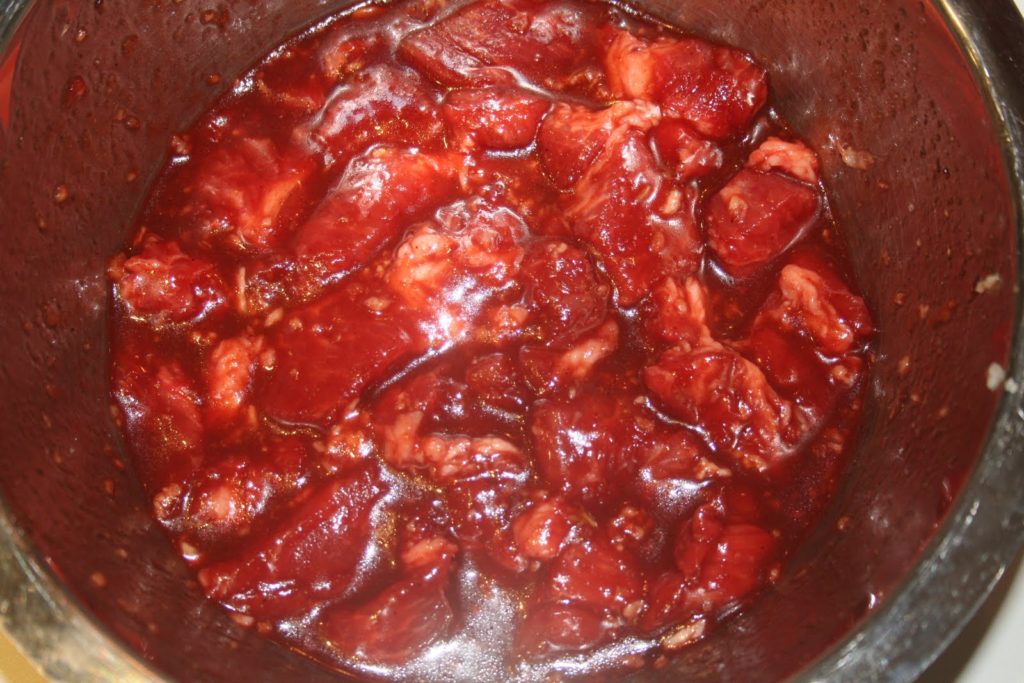 The next day, cook on the barbecue, brushing the meat with the remaining sauce or, like me, in the oven at 240°C for 15-20 minutes, keeping an eye on it and turning the pieces of meat until they are caramelized. Serve immediately.