I brought this recipe back from the US a long time ago and had it twice: once there in 1992 I think, then a year later at home. The whole family looked so amazed at how these treats were made that I never did it again. I no longer have the recipe on hand but its simplicity allowed me to make it again. By the way, it seems to me that an equivalent recipe can be found on every package of "rice krispies" in the United States. This is the one I had to have! These little American things are really unpretentious but are mostly fun for kids to make. The parents will probably make big eyes at you, but you must admit that you will eat them secretly!
Recipe for a 20x20cm square mould (16 parts):
-50g of semi-salted butter
-1 teaspoon of liquid vanilla
Put the semi-salted butter, salt and vanilla in a saucepan.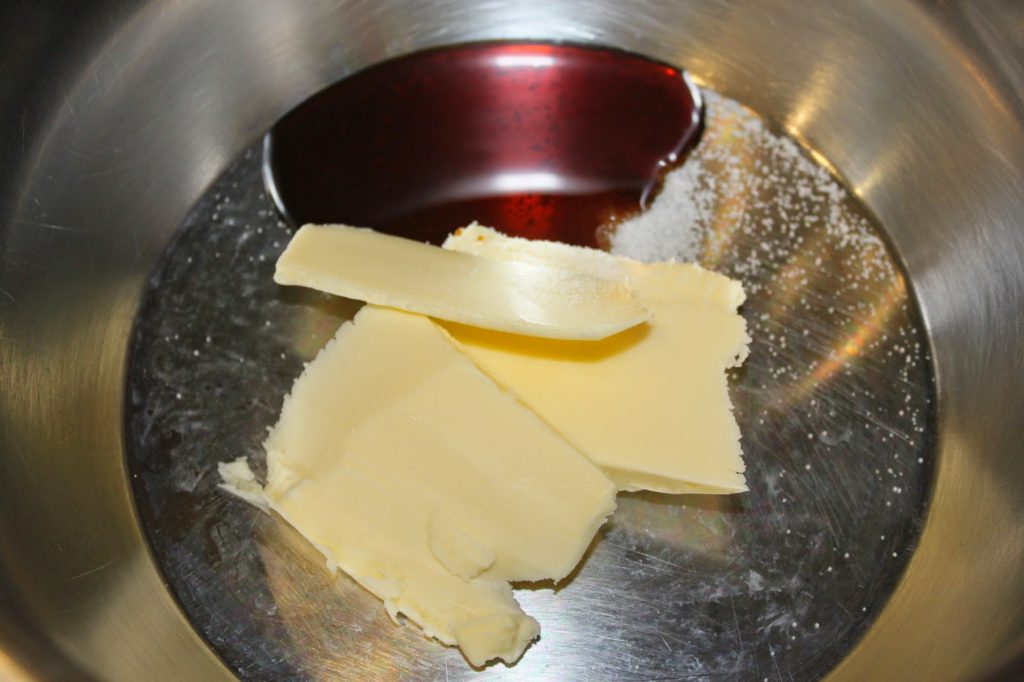 When all the butter has melted, put the 200g of marshmallows.





Let it melt. This step is a bit…special!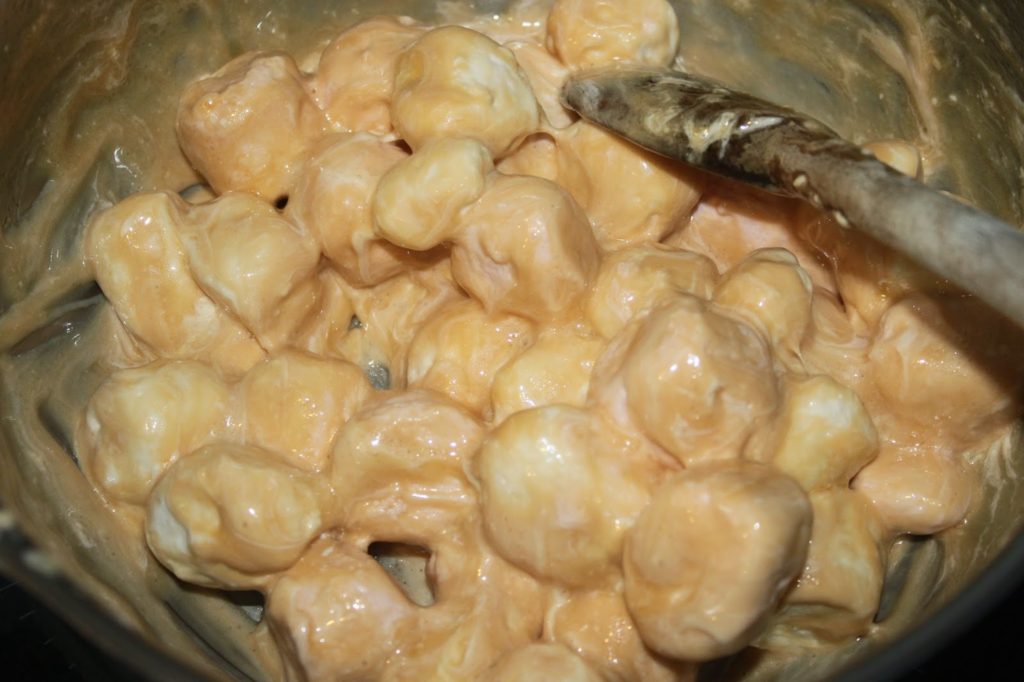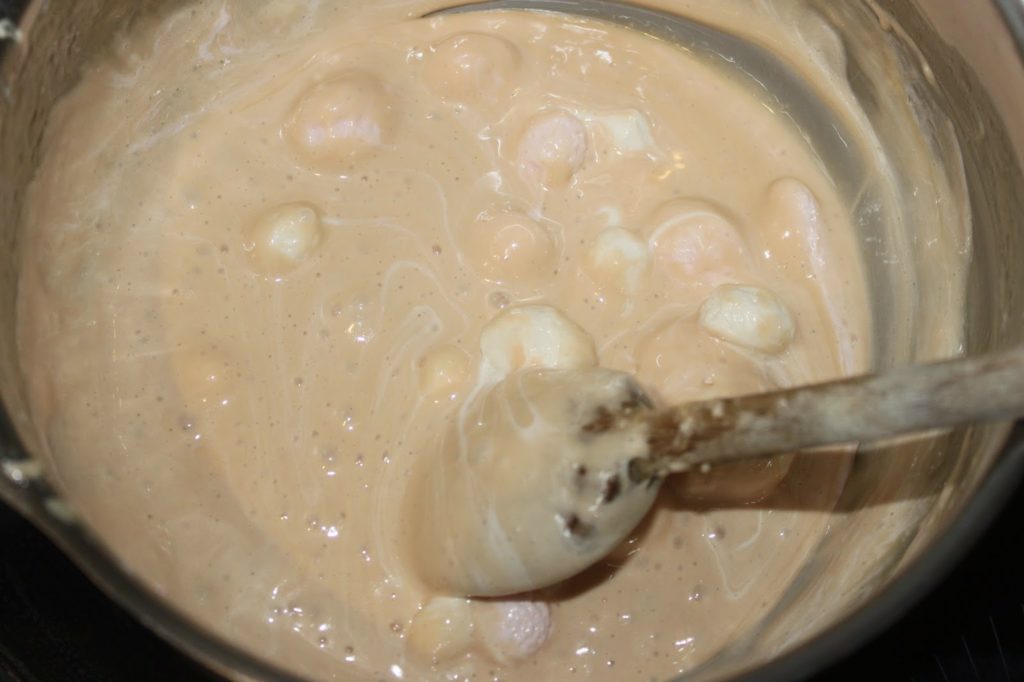 When all the marshmallows have melted, add the rice krispies.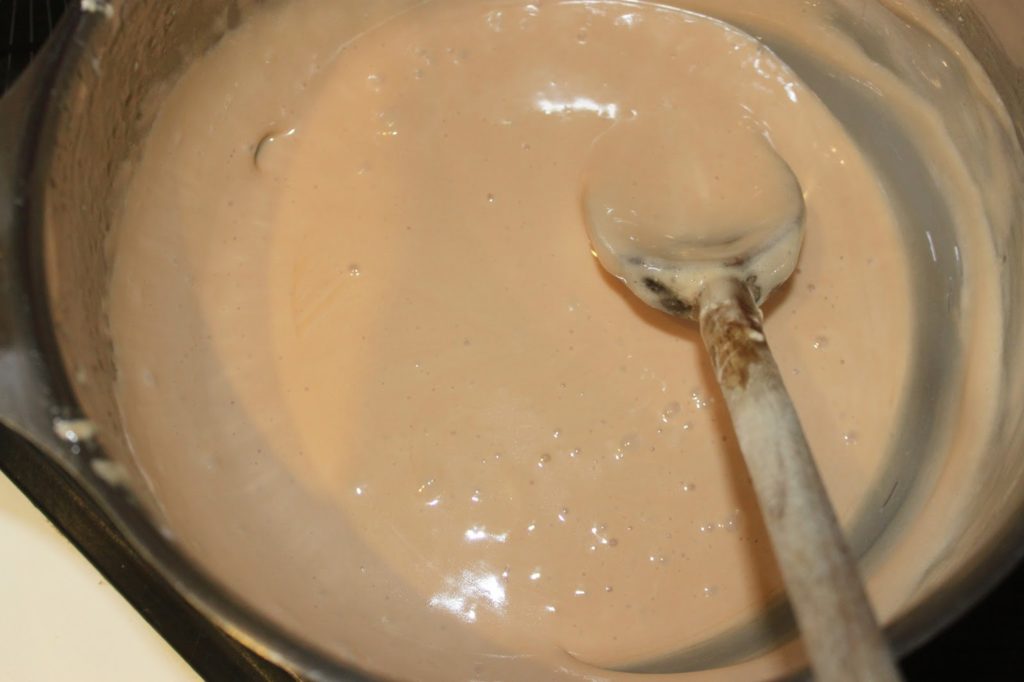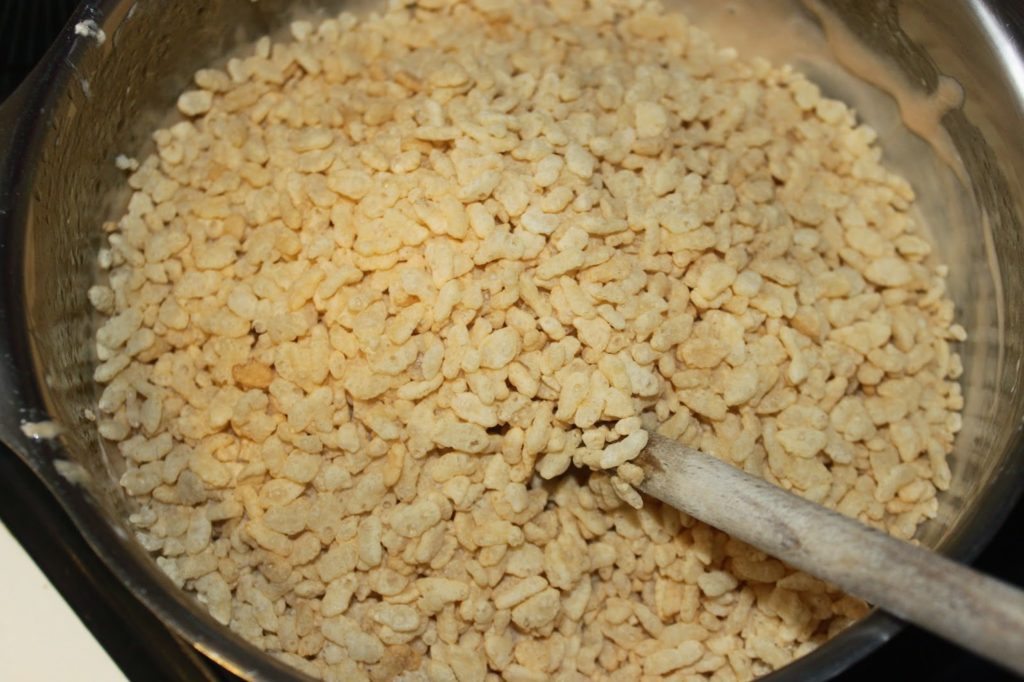 Then mix with a spoon.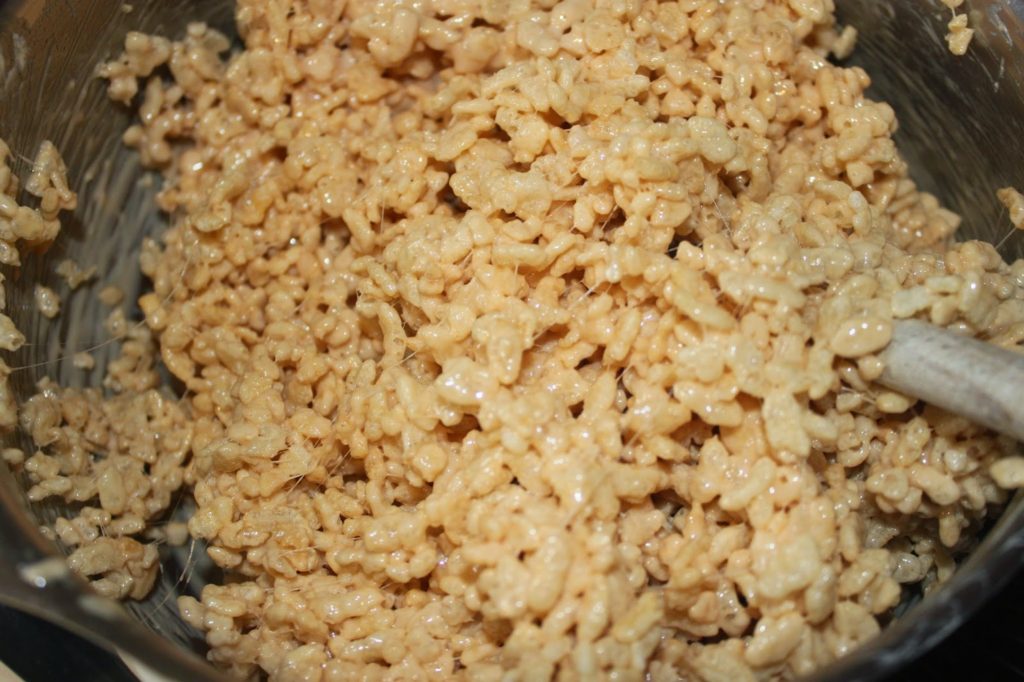 Pour the mixture into a 20X20cm square pan lined with parchment paper. Flatten and smooth the surface with the back of a spoon. To keep it from sticking, I put a little oil on it!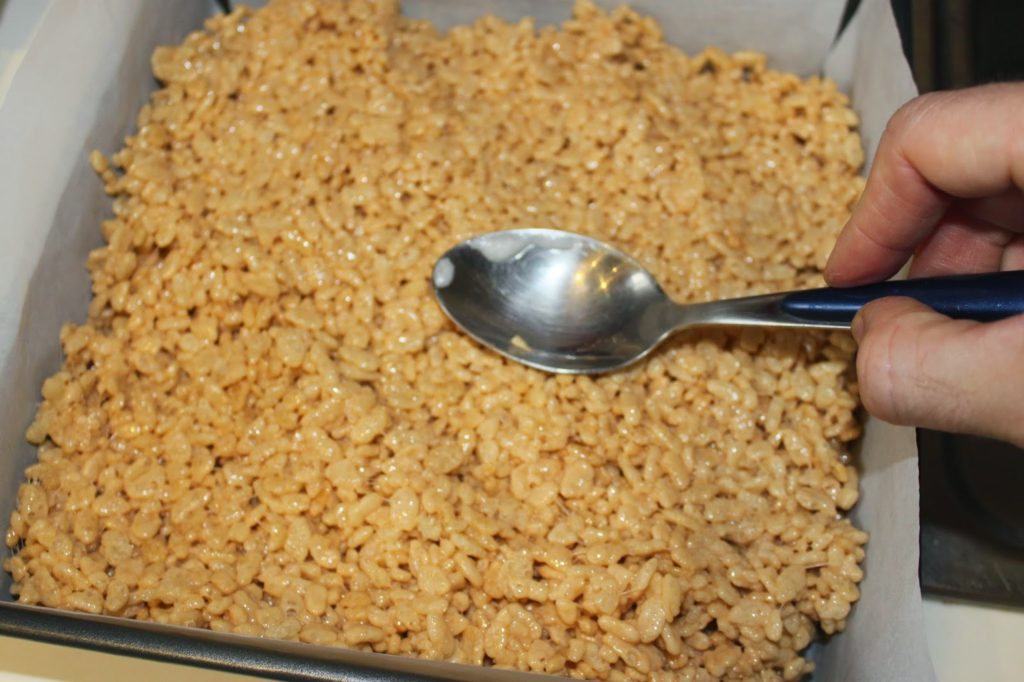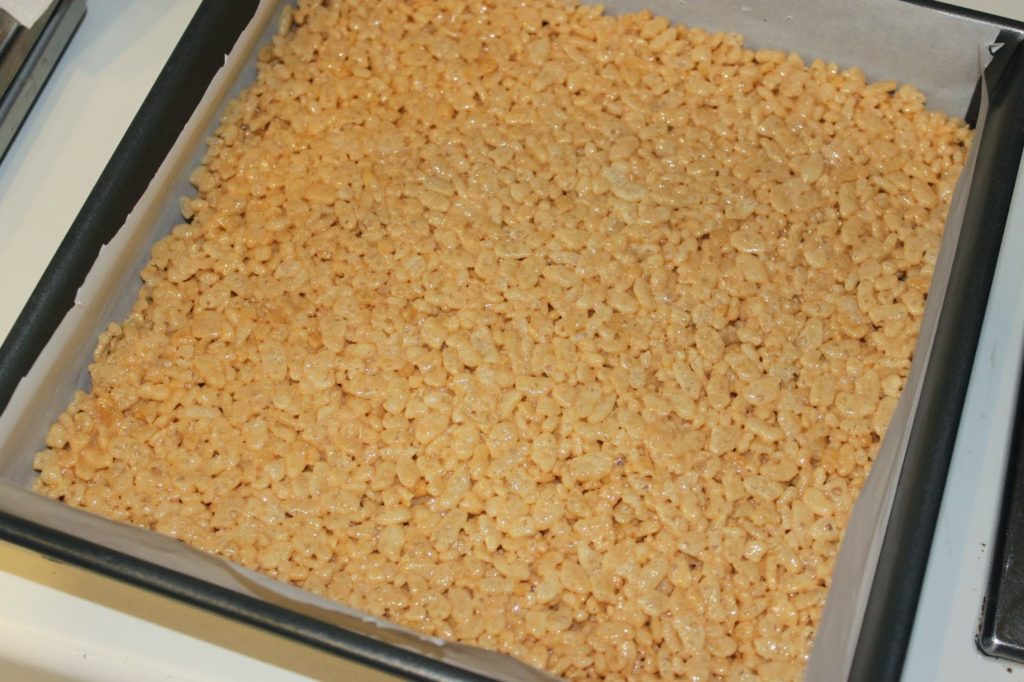 Then let it set for an hour. Turn out and remove paper.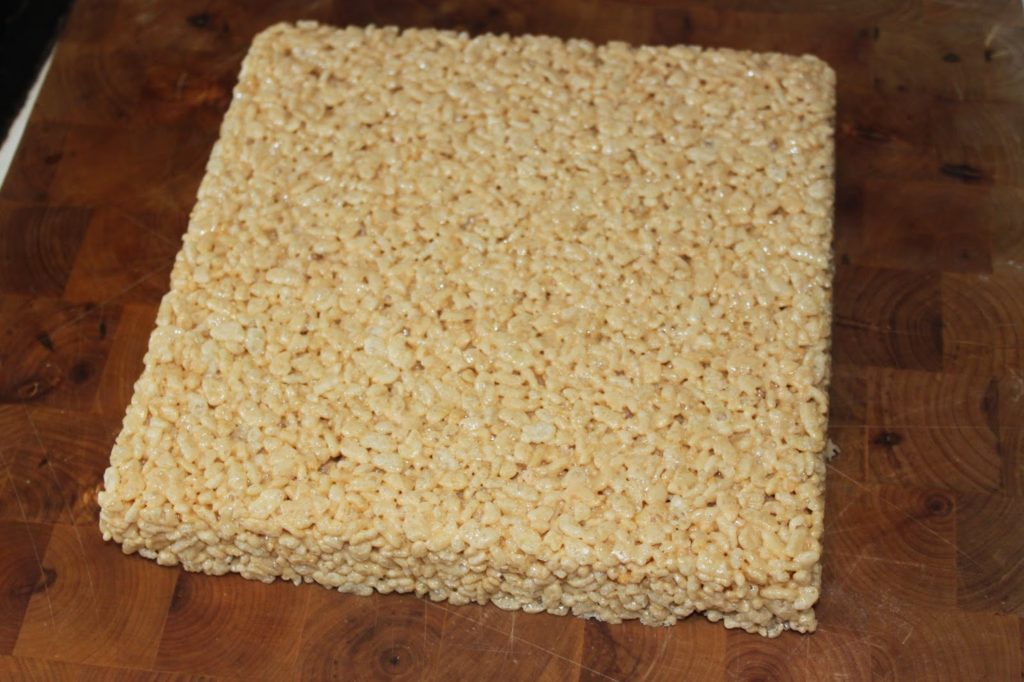 Cut into 16 pieces.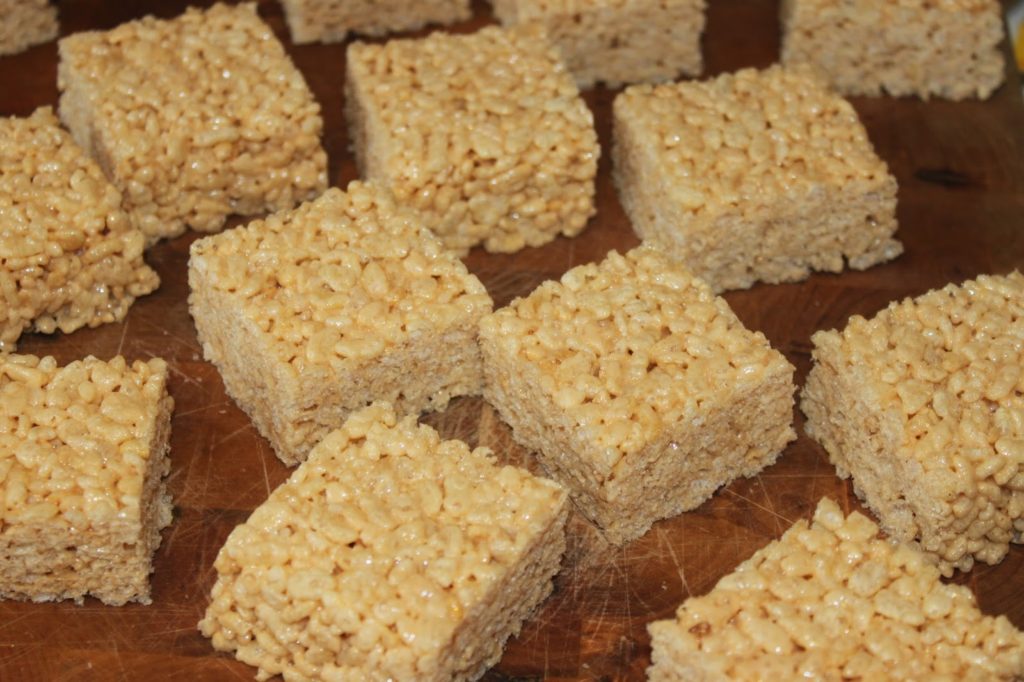 Keep in an airtight box. Otherwise, the sugar on the surface will pick up moisture from the environment!
To be enjoyed as a snack…