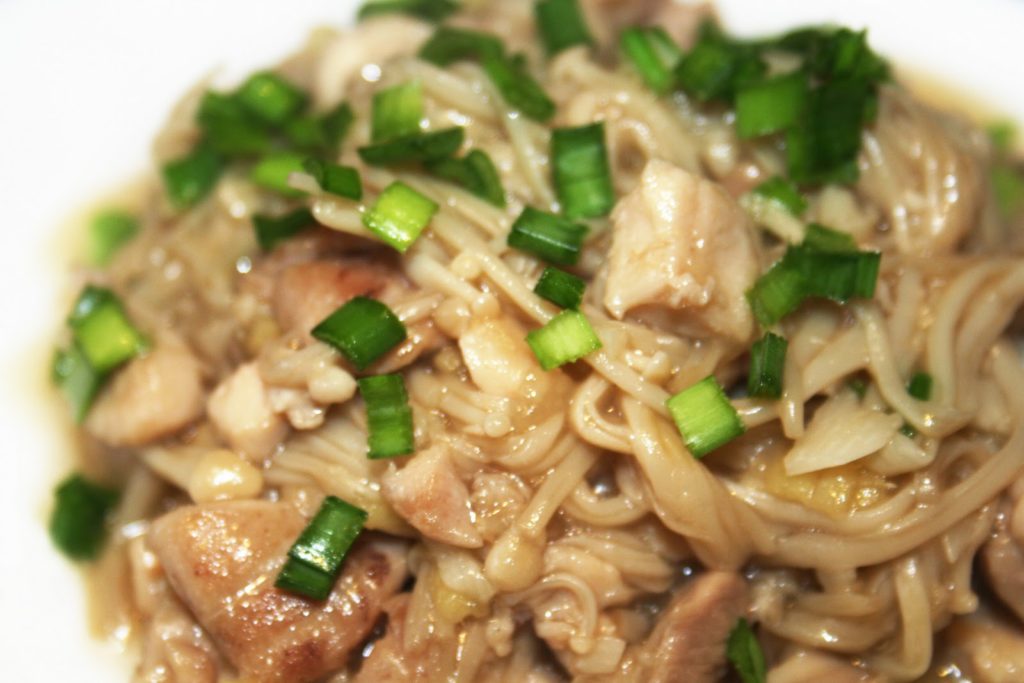 You may have discovered this delicious recipe in my
Beijing culinary journey
. This dish is really quick to prepare and is very original thanks to its strange mushrooms. When I saw the dish arrive at the "Source" restaurant, I first thought it was pasta… I've analyzed the dish well to give you the recipe here! These mushrooms are for 80% cultivated in Japan, but are cooked in all Asia.
Recipe for sautéed enokis for 2 people:
-6 cloves of garlic, finely chopped (sounds like a lot but it's not!)
-3 slices of finely chopped ginger
-400g of enokis (it will be less when cutting the roots!)
-1 tablespoon of light soy sauce
-3-4 sprigs of Chinese chives
Here are the "enokis"… It is very easy to find them in Asian grocery stores. For my part, I bought them at the Paris Store in the 13th. Plus, they're not expensive at all! Around 5€ per kilo (November 2010).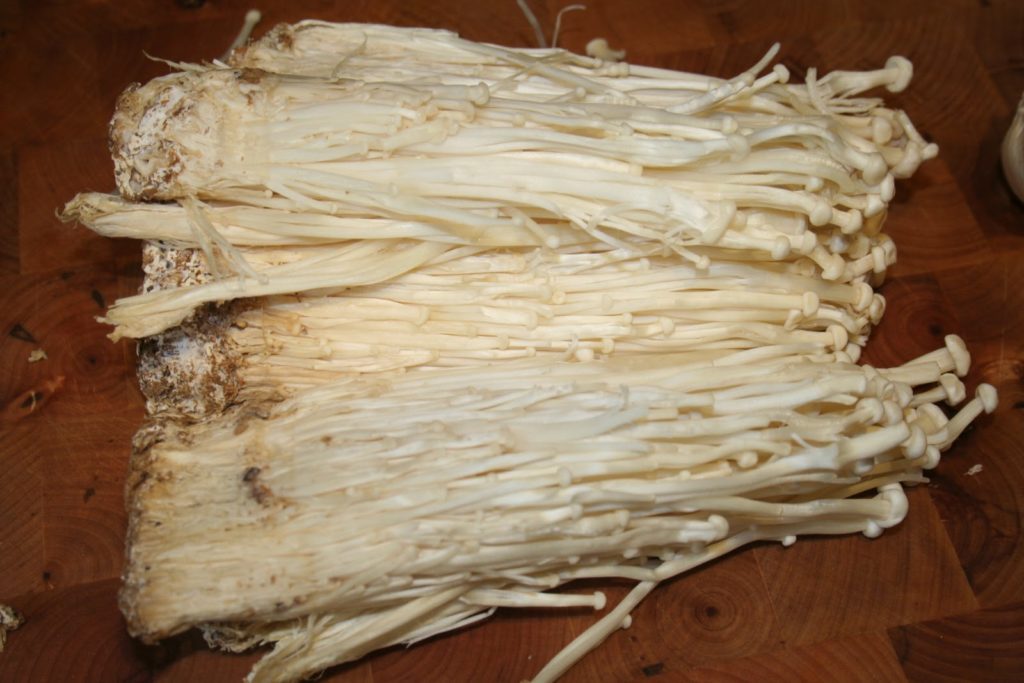 Simply cut the base of the enokis with a knife, then separate them.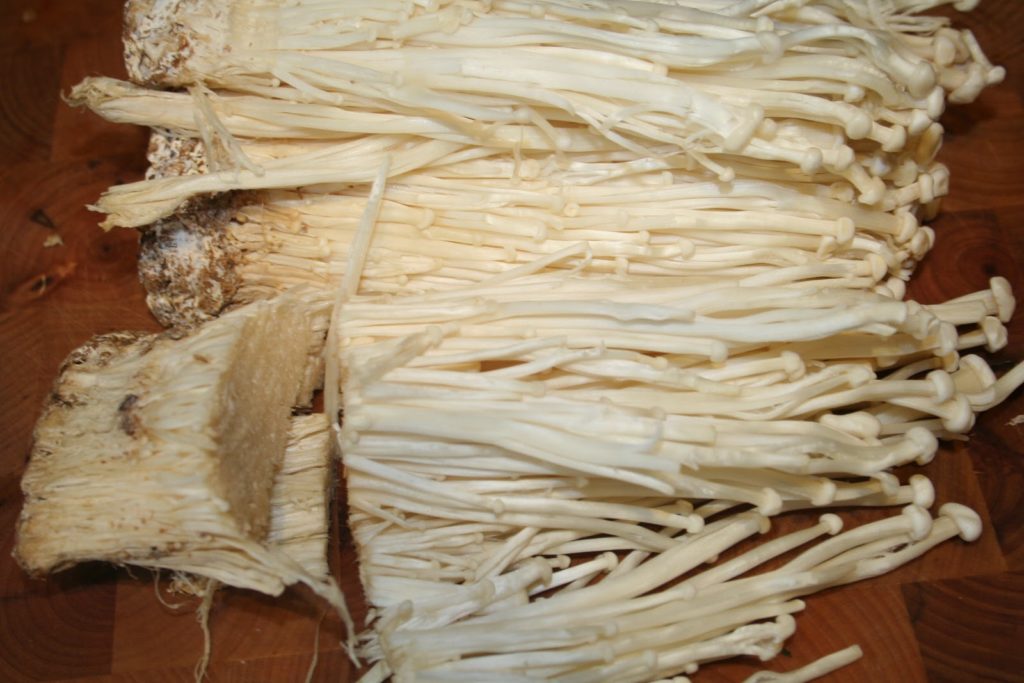 Bone the thighs and remove the skin.
Then cut it into very small pieces.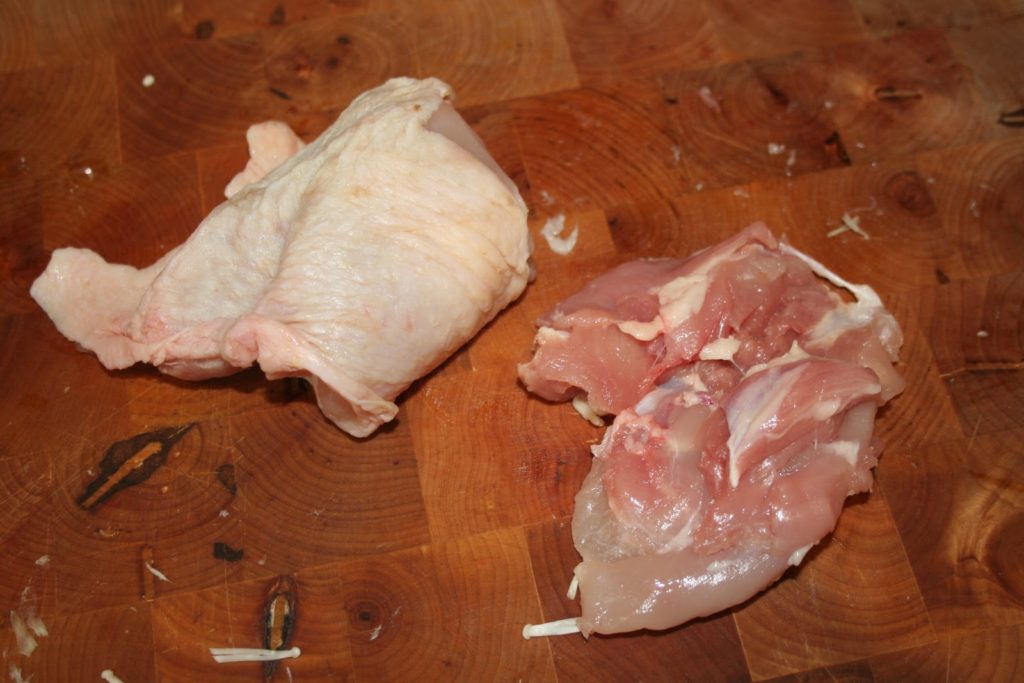 Finely chop garlic cloves and ginger. I put 6 cloves of garlic in the recipe, but the taste is not as strong as you would expect. You can put one more or less, but I think sincerely that 6 is a good number!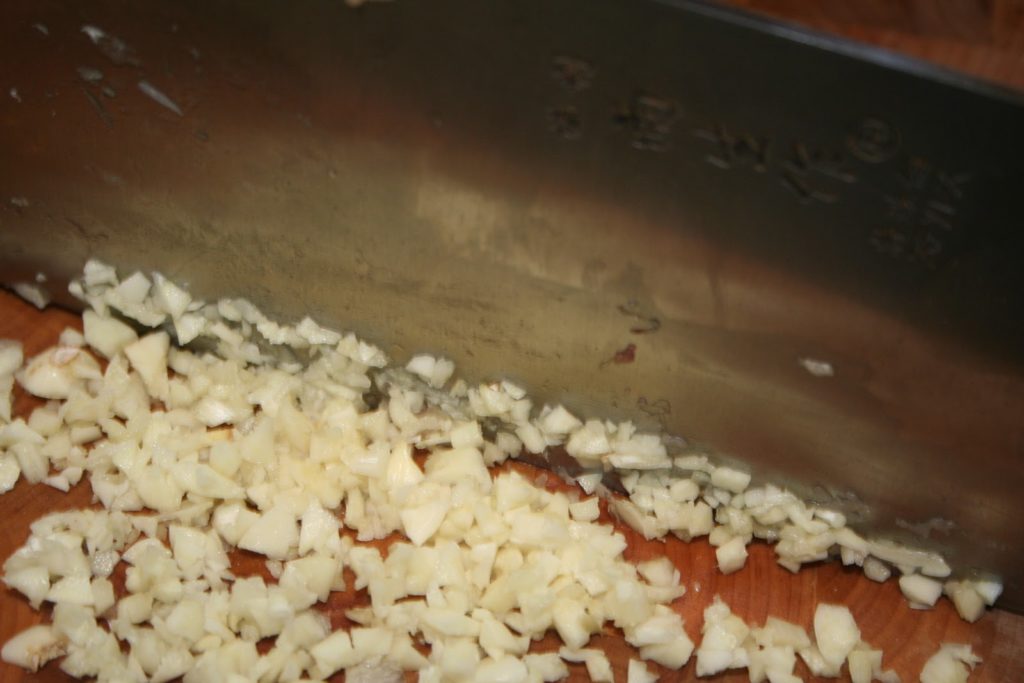 Heat the oil in a wok (or another high pan like the one in the photo) over high heat.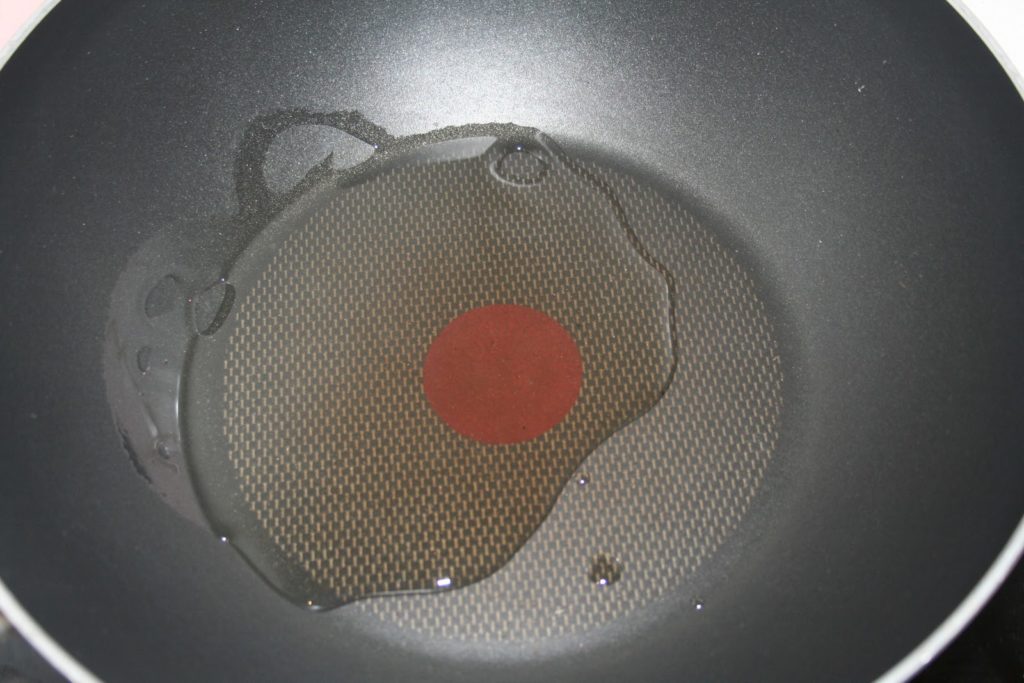 Add the chopped chicken.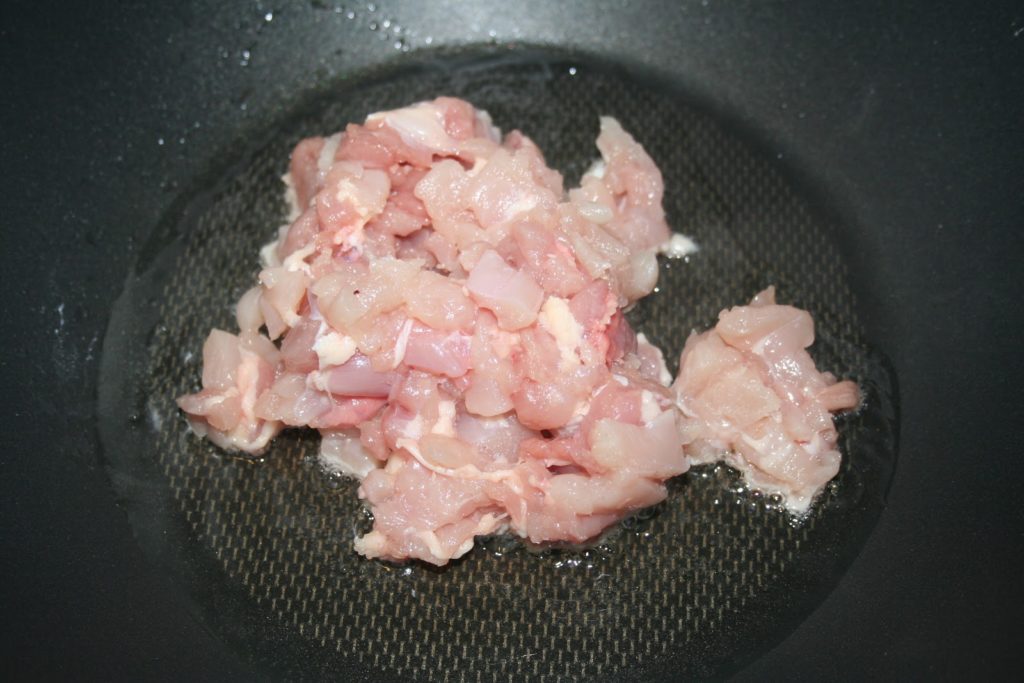 Sauté, turning regularly, then add the garlic and ginger.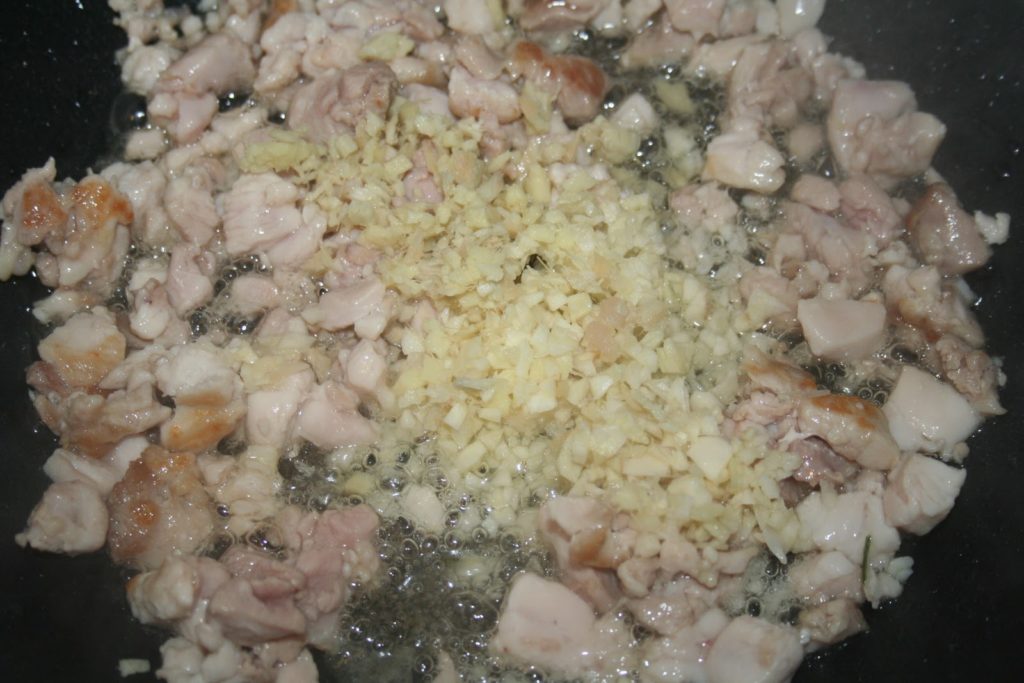 When the garlic and ginger begin to color, add the enokis.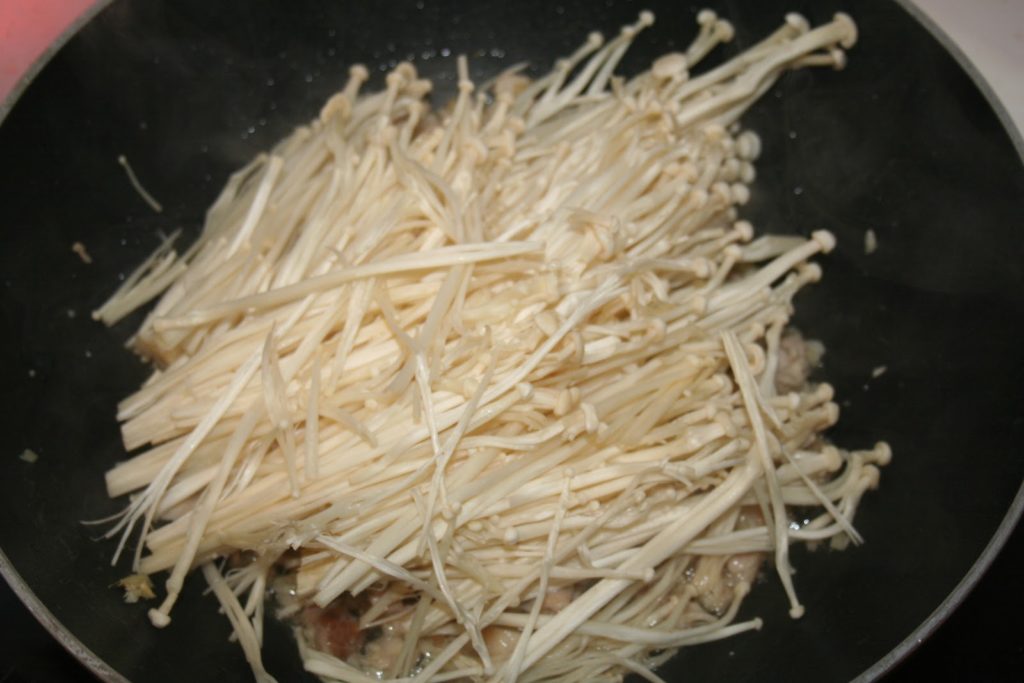 When the enokis become soft (3-4 minutes), add the water, sugar and soy sauce.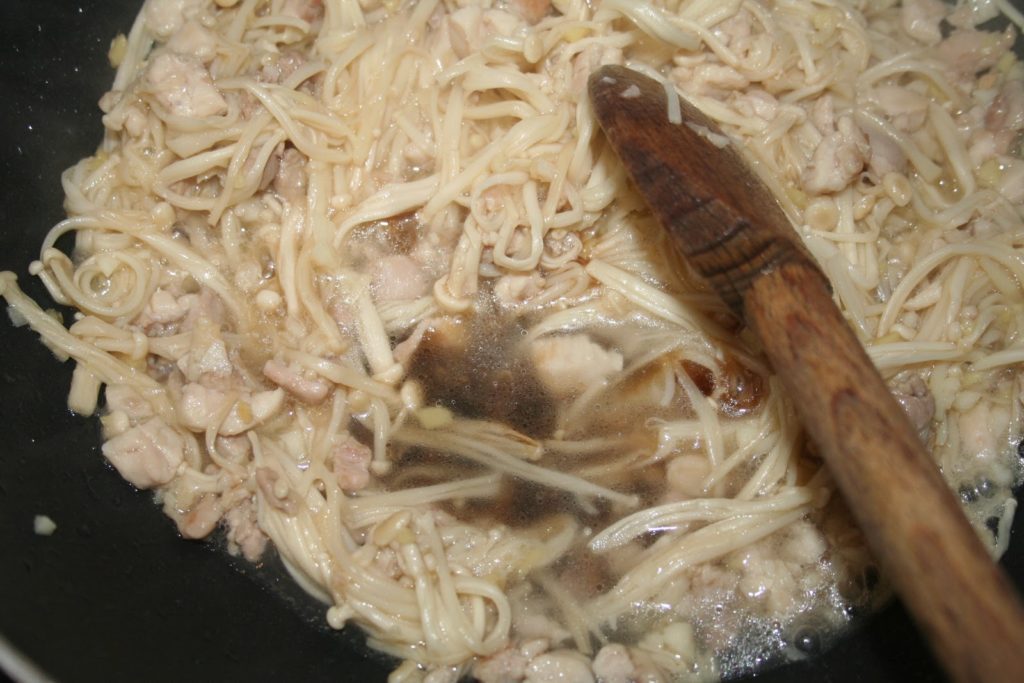 Then add the cornstarch and mix well.
Bernard's advice:
you can, to make it easier and avoid some lumps, dilute the cornstarch in the water before pouring it into the pan.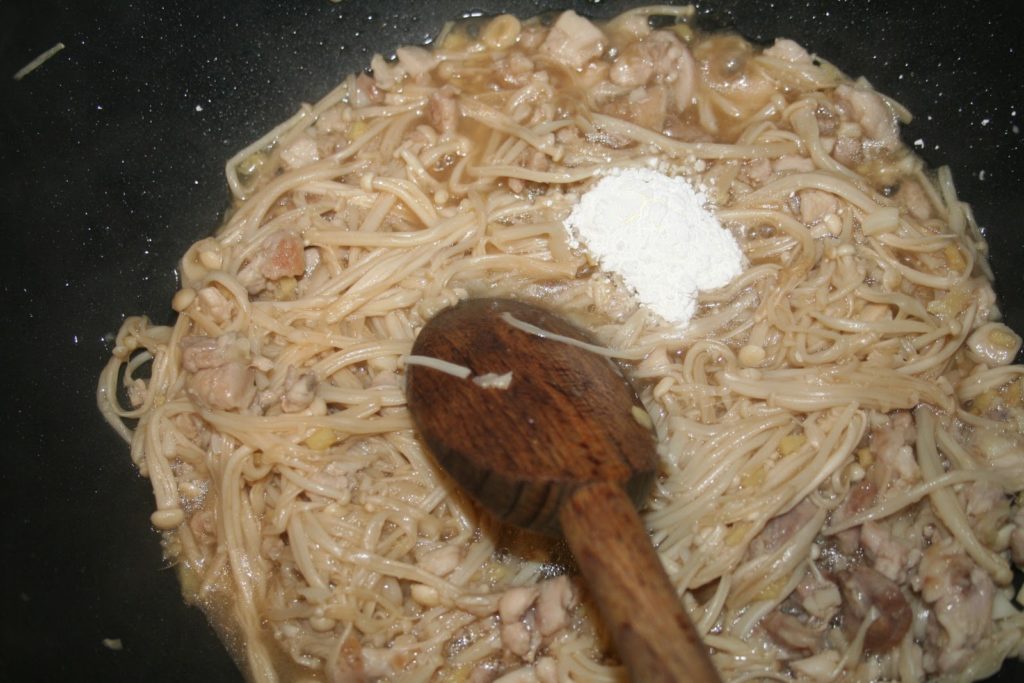 Let the sauce thicken for a minute, then add the Chinese chives in small pieces!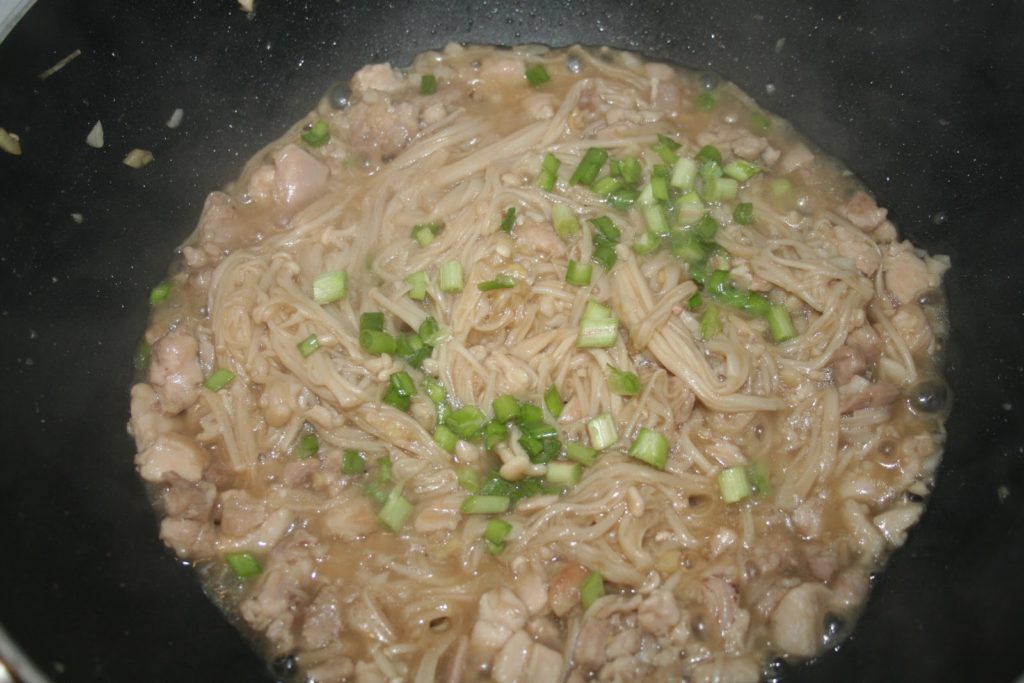 Serve immediately with rice or as is!