100% pistachio shortbread with an ultra-crisp texture. If, like me, you are a pistachio fanatic, then these little dry cakes are made for you… The recipe is ready in 5 minutes and the cooking will give off an incredible aroma. To be enjoyed with an ice cream for example!
Recipe for 100% pistachio shortbread (for 14 shortbread):
-1/4 teaspoon baking powder
-1/2 teaspoon bitter almond flavoring
Put the flour, potato starch, pistachio powder, powdered sugar, salt and yeast in a bowl.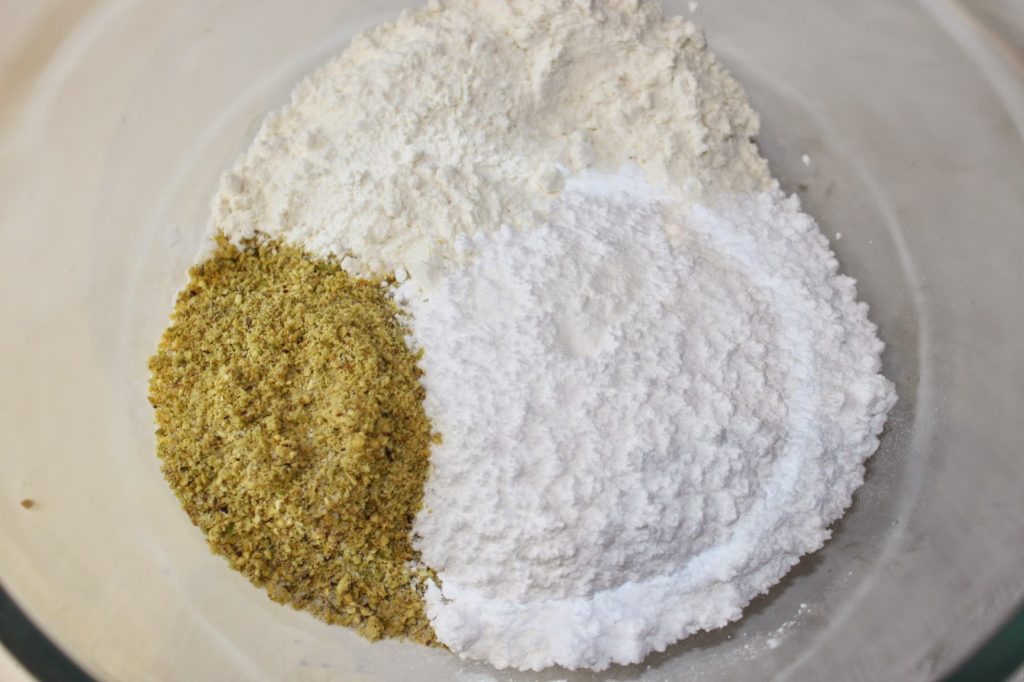 Mix and add the soft butter.
You can mix by hand, it takes 3 minutes! Then pour in the half spoonful of bitter almond flavouring and the whole raw pistachios.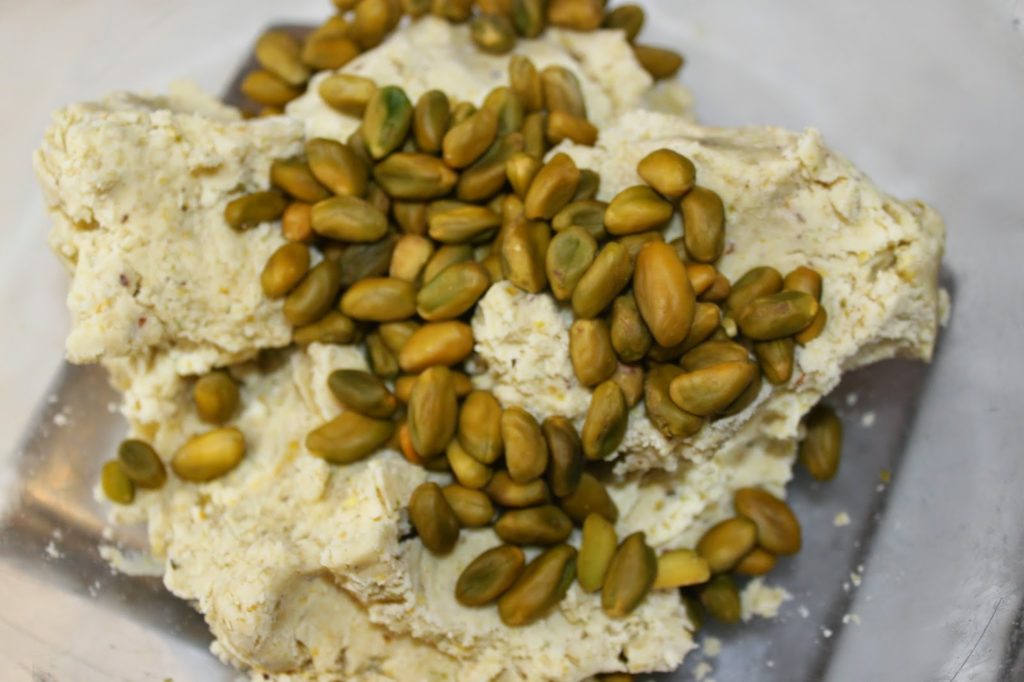 Stir to evenly distribute the pistachios. Then bring the dough back into a ball.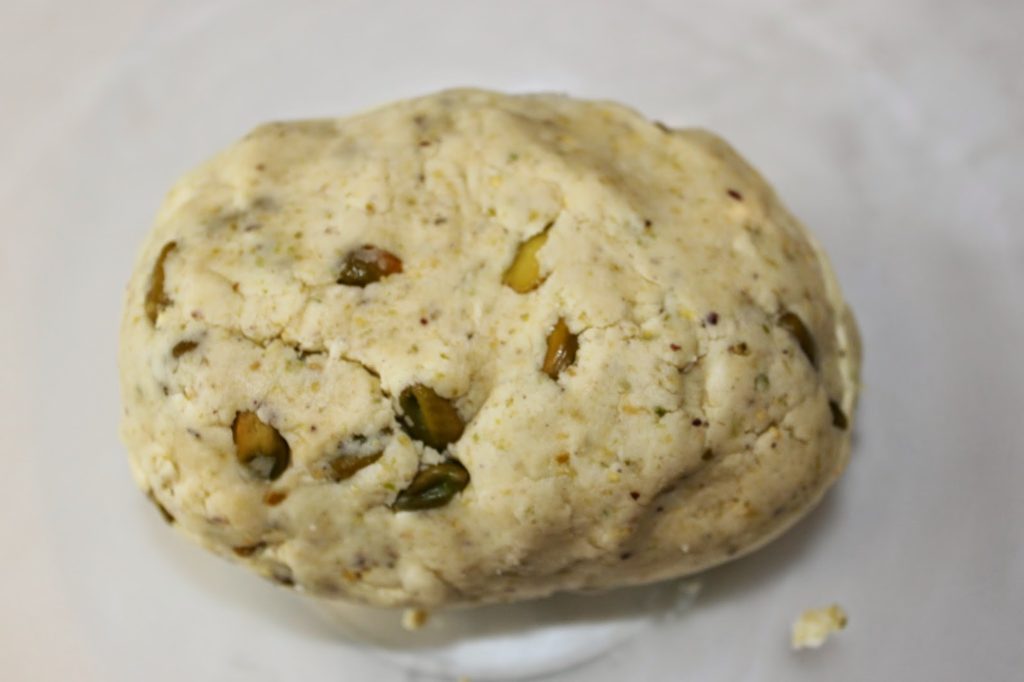 Shape into a 5 cm diameter sausage.



Wrap the dough in cling film and chill for at least two hours.
With a very good knife, cut 1cm thick slices. Hold the sausage firmly so that it does not break when you slice the pistachios.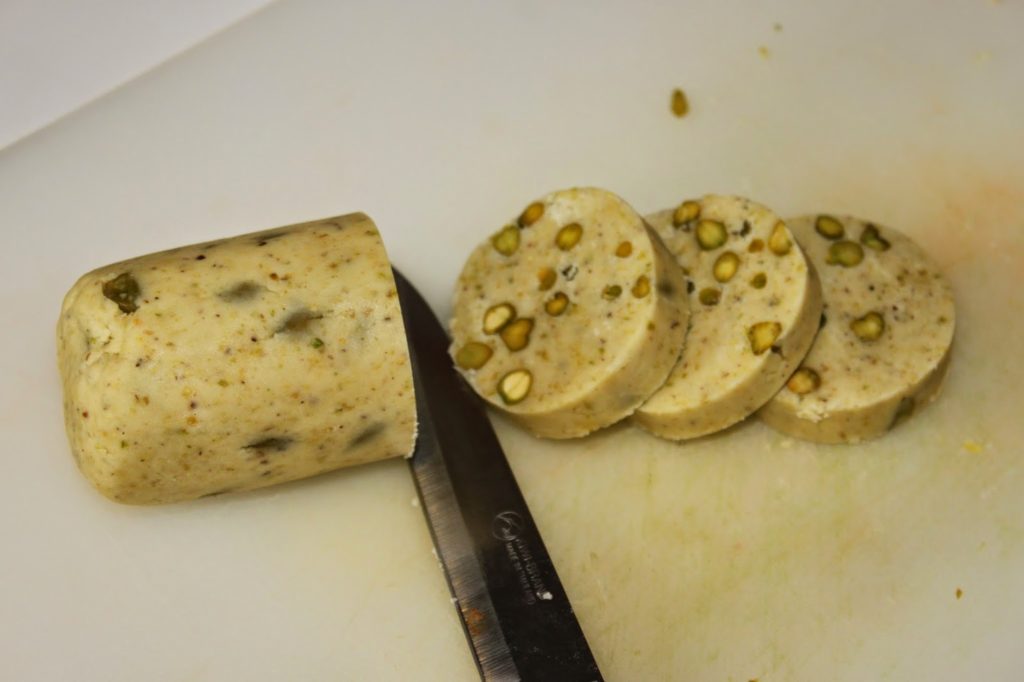 Preheat your oven to 180°C and place the slices on a baking sheet lined with parchment paper.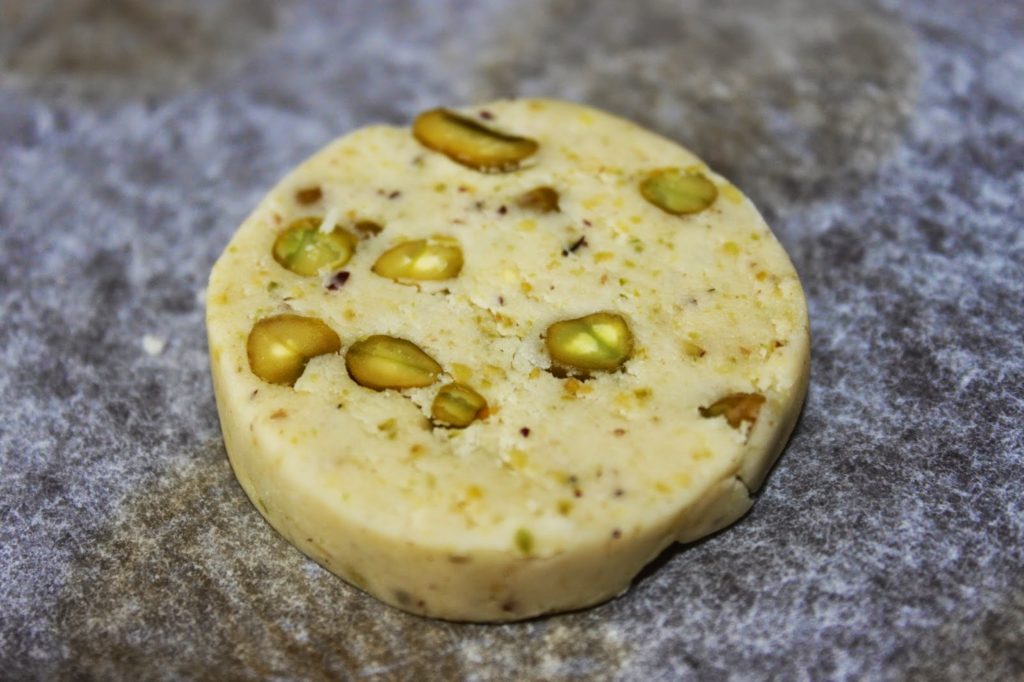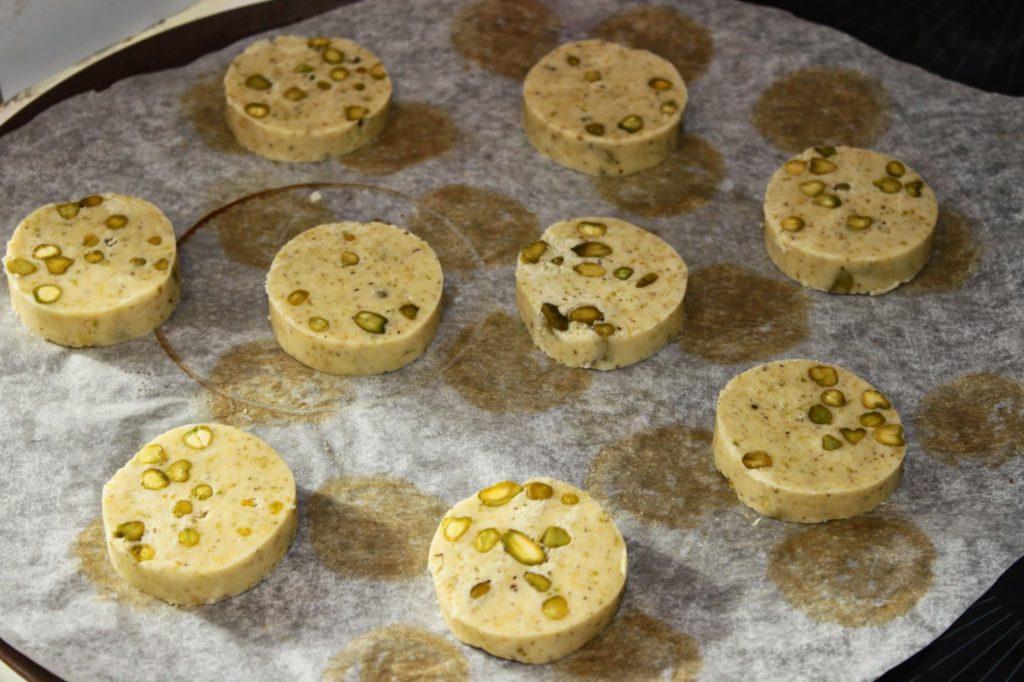 Bake the shortbread until golden brown (15 to 20 minutes).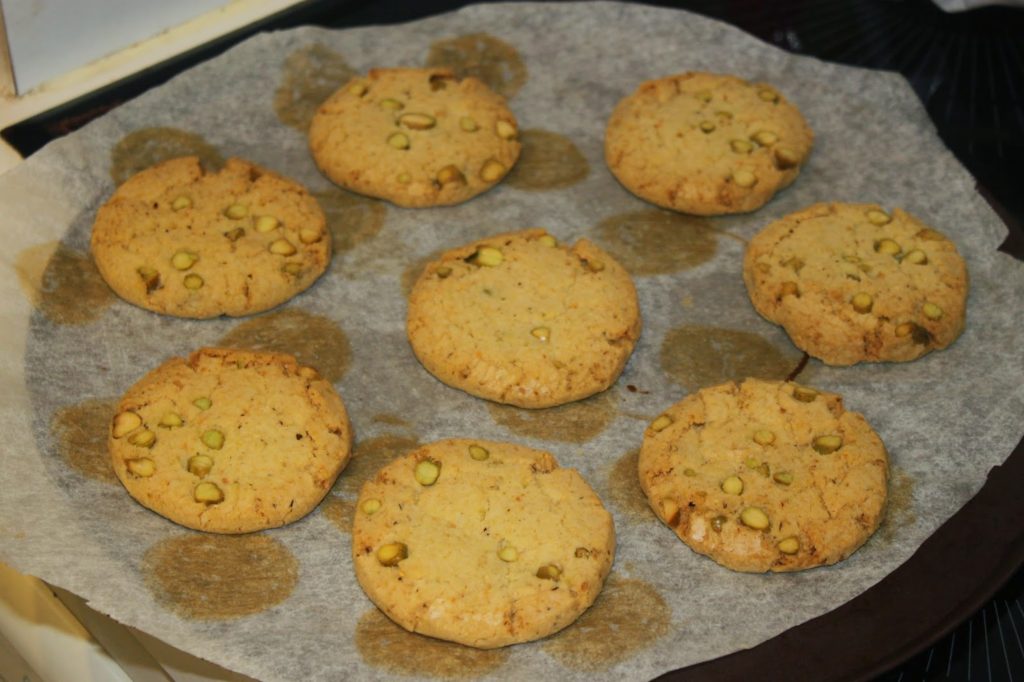 Let them cool on a baking sheet and store them in an airtight box!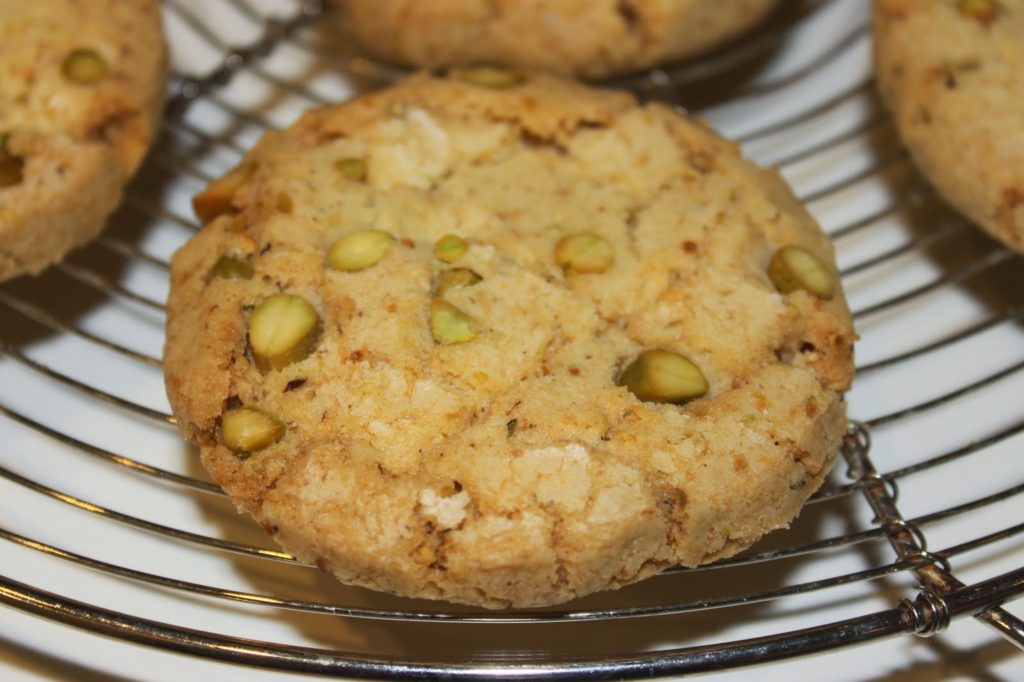 You can keep them for several days. To crunch then without moderation…