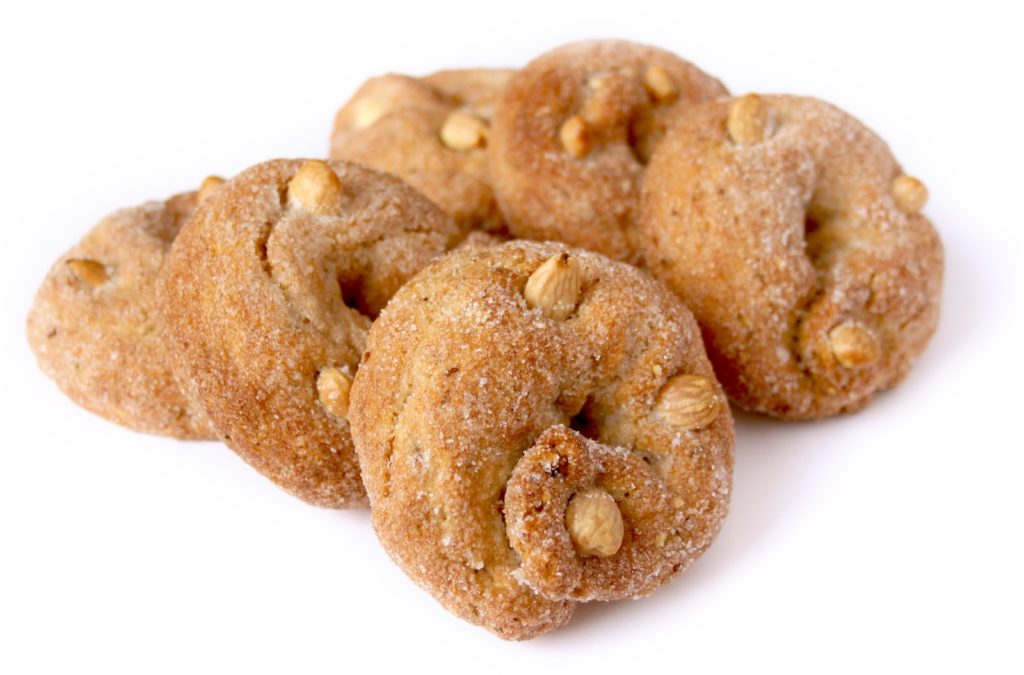 During my stay in Andalusia (see the trip culinary by clicking
HERE
), I had the chance to visit Arcos de la Frontera shortly before Holy Week. It is indeed at this time that they prepare this typical cake of the city. I would have arrived earlier or at another time of the year, I would never have known this cake was so original! The shape gave me the impression that I was going to eat some kind of shortbread , but that was without counting on the delicious taste of anise, sugar and olive oil. I had seen the composition on the artisanal package and so I set to work at home to reproduce the recipe for you! The dough is a pleasure to work with and can be done in minutes. Moreover, these cakes are delicious with tea and can be kept for a long time in a suitable box .
Recipe for 9 cakes from Arcos de le Frontera:
-420g of flour
-10g of sugar
-20g of aniseed
-15g of toasted sesame seeds
-5g of cinnamon
-1 packet of baker's yeast (Francine type) or 20g of fresh yeast
-150g of olive oil
-about thirty blanched almonds
-powdered sugar
Place the flour, sugar, sesame seeds and anise in a food processor or large bowl.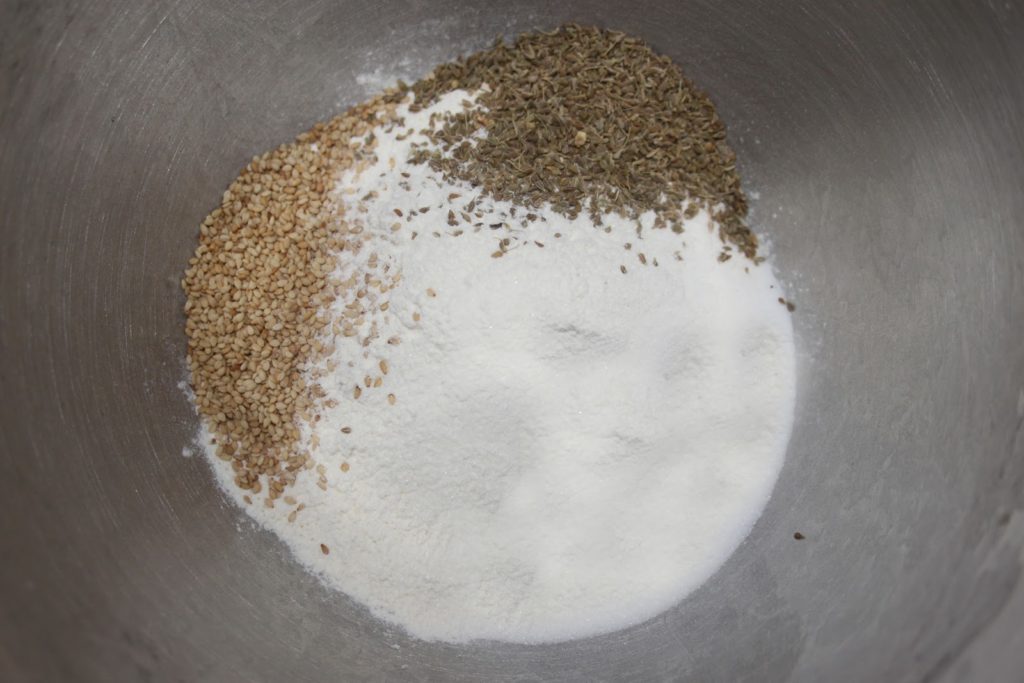 Mix, add the cinnamon powder.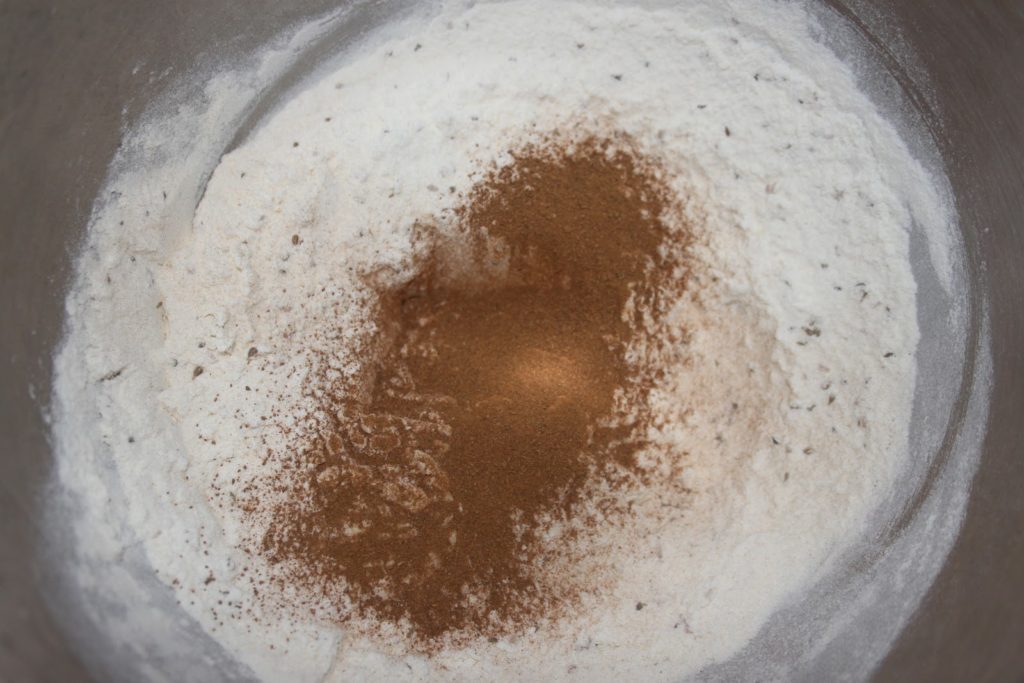 Add the olive oil.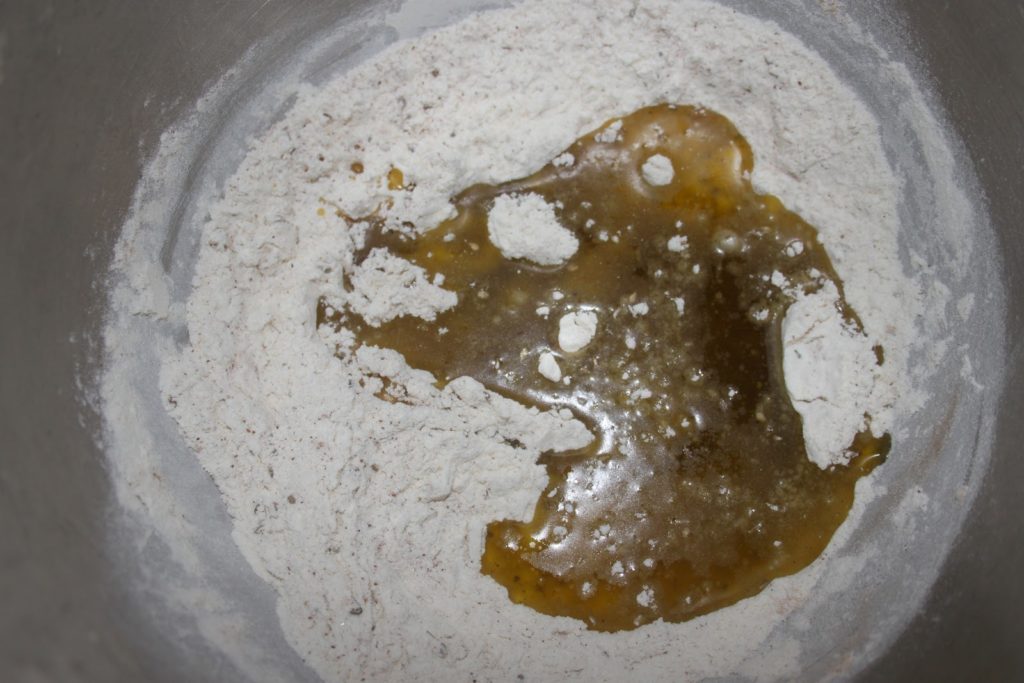 Dilute the fresh or dehydrated yeast in a little warm water.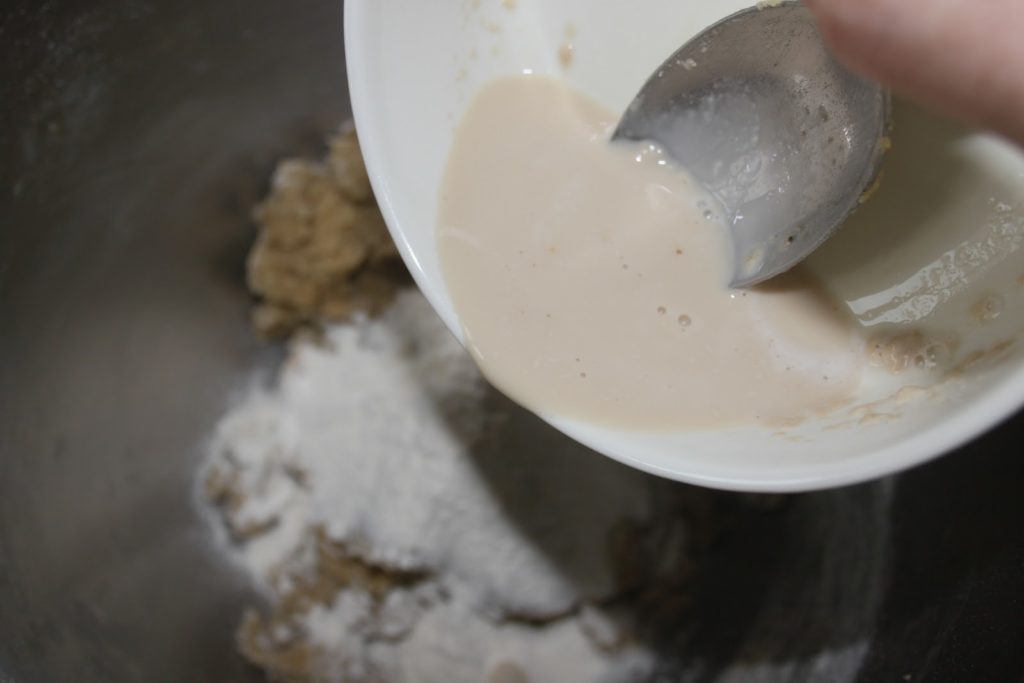 Mix and add the water necessary to make a dough .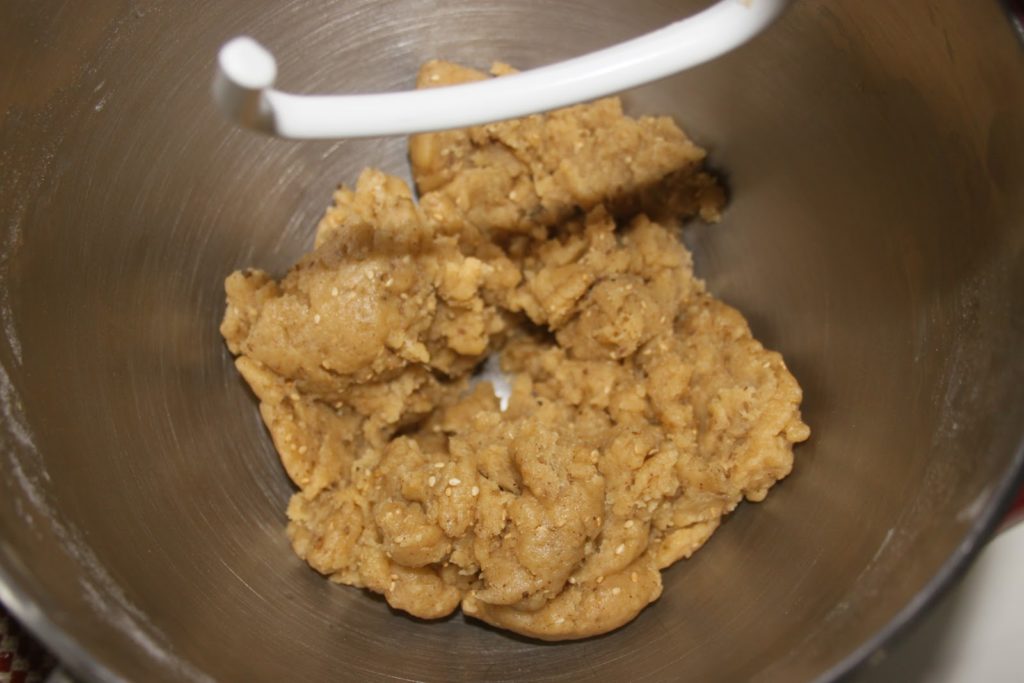 Let stand 1 hour in a warm place.
Put sugar on the work surface.
Roll the dough in the sugar and work it in a little to incorporate sugar.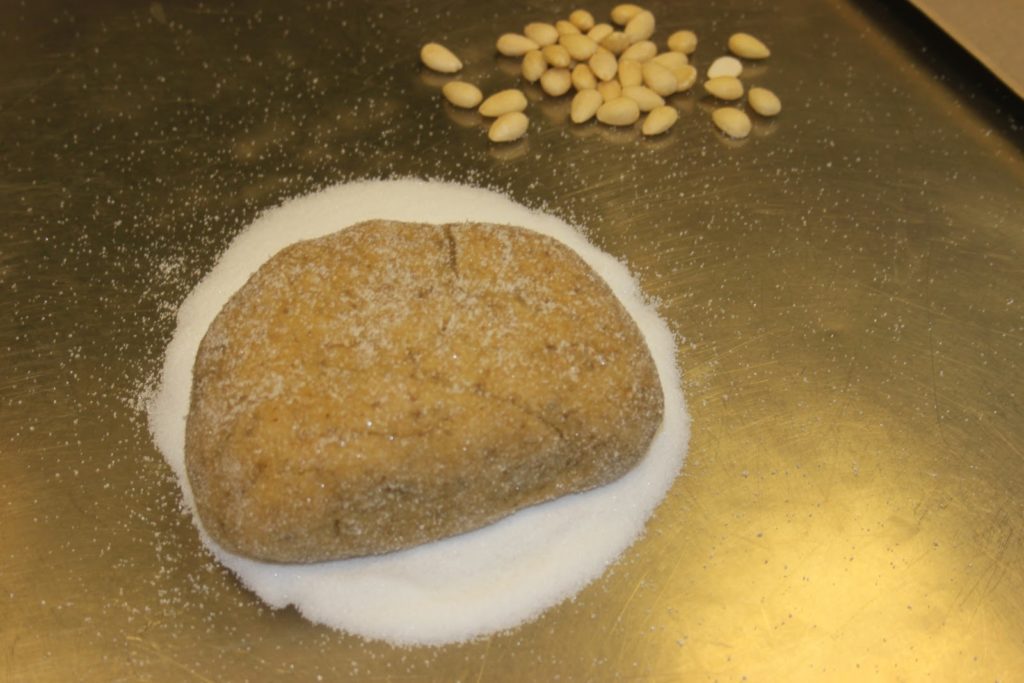 Divide the dough into 9 pieces. Roll each small dough piece into a ball in the sugar.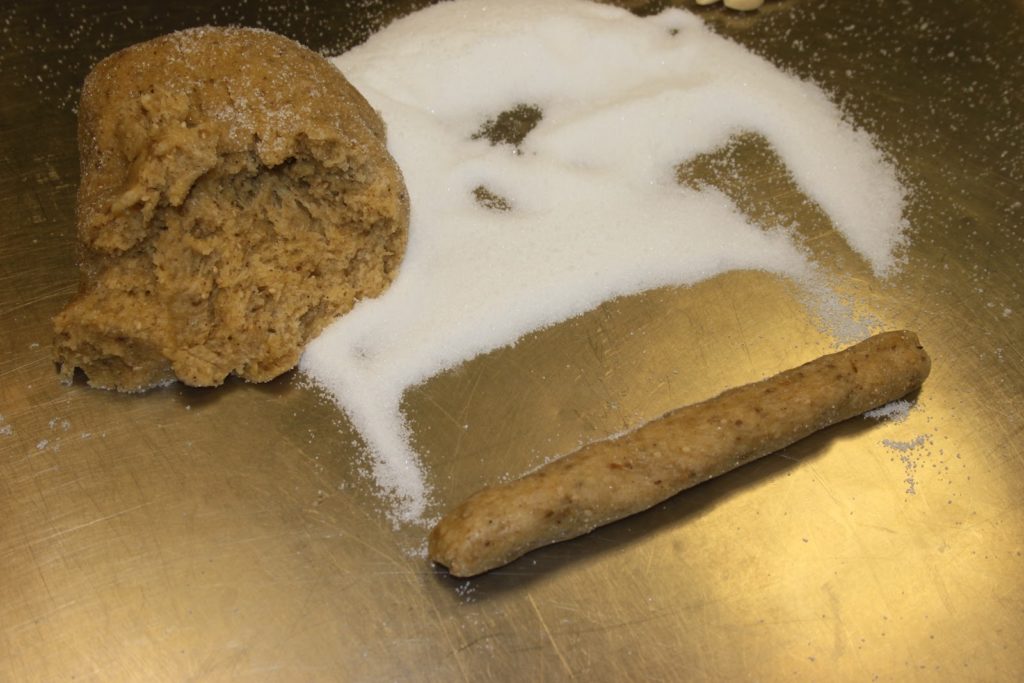 When the sausage is formed, make sure that the sugar wraps it well.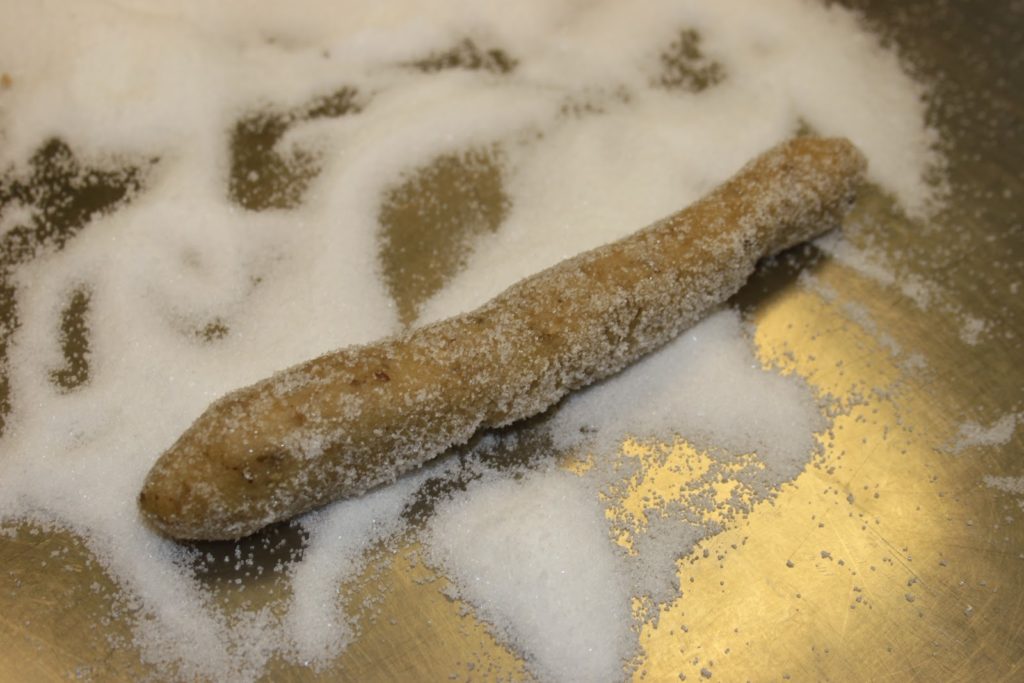 Roll up the sausage on itself and close by pressing the dough on the joined ends.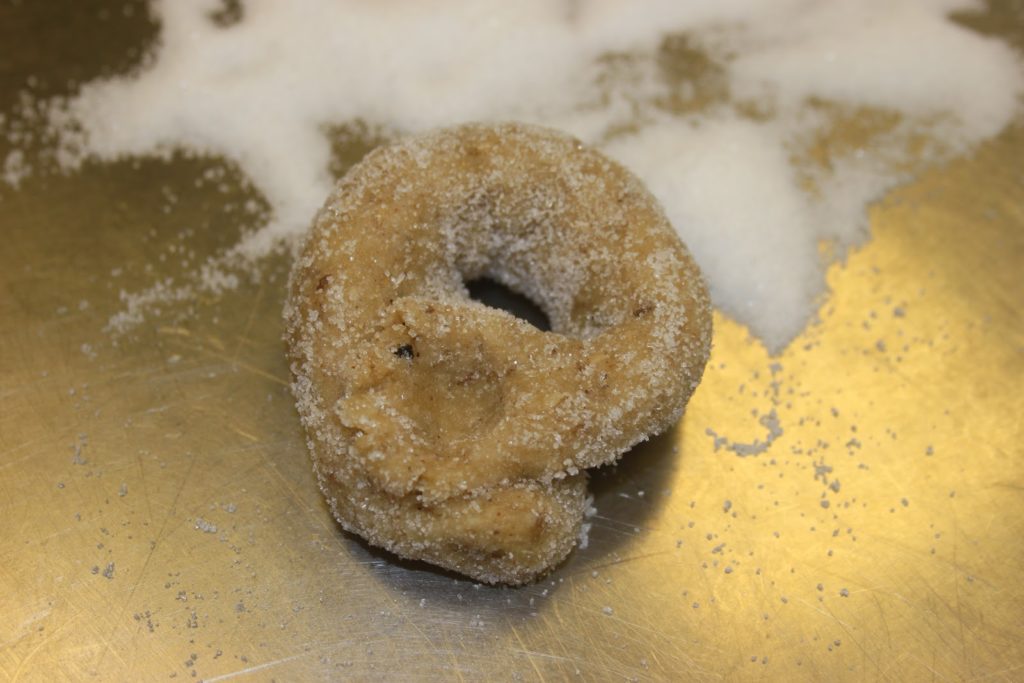 Place 3 almonds per cake, pushing them into the batter. An almond must close the joint!
Bake at 190°C for about 15 minutes, keeping an eye on it! It all depends on the oven used!
Let cool and store in an airtight box. Since there's no egg or butter, you can keep them for a really long time!