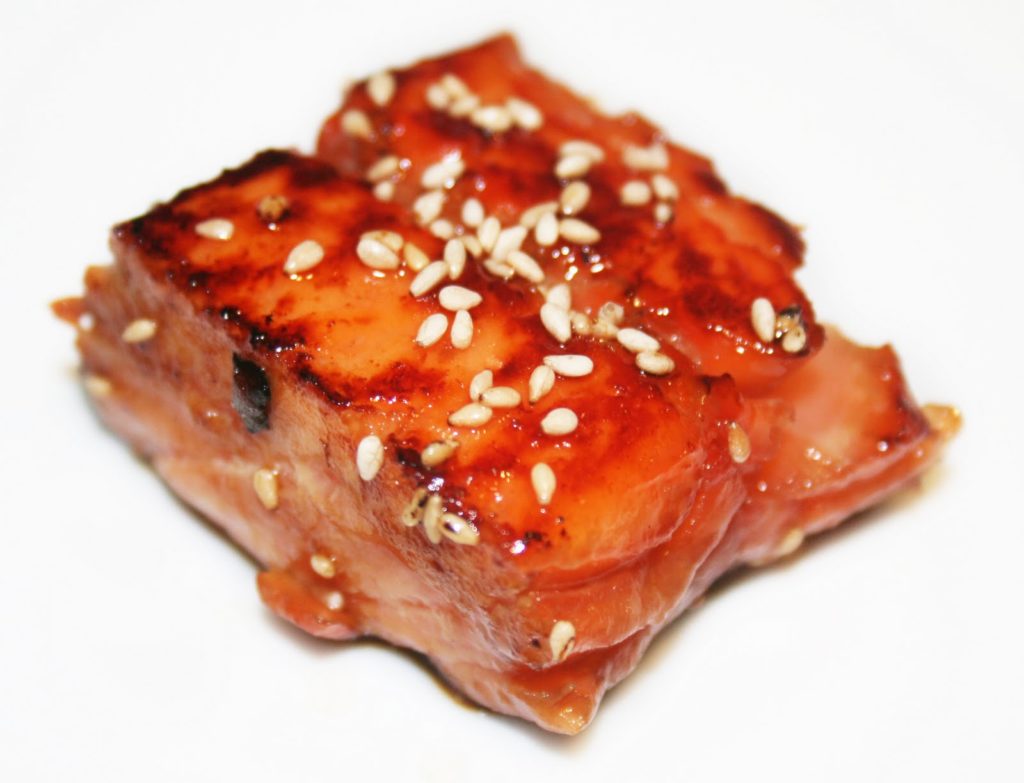 This is an original way to eat salmon. I suggest marinating the salmon in a warm homemade teriyaki sauce. All that remains is to quickly cook the salmon, which will be caramelized on the surface and deliciously tender and barely cooked inside!
Recipe for "teriyaki salmon mi-cuit":
-2 skinless, boneless salmon steaks
-30g of blond vergeoise (or caster sugar, that will also do!)
Start by preparing the teriyaki sauce, this rather sweet Japanese sauce.
Here is the mirin sauce which is the base of the teriyaki sauce. But you can also buy a ready-made teriyaki sauce, the only difference is that it costs much less to prepare it yourself!
Put the soybeans, mirin and vergeoise in a saucepan.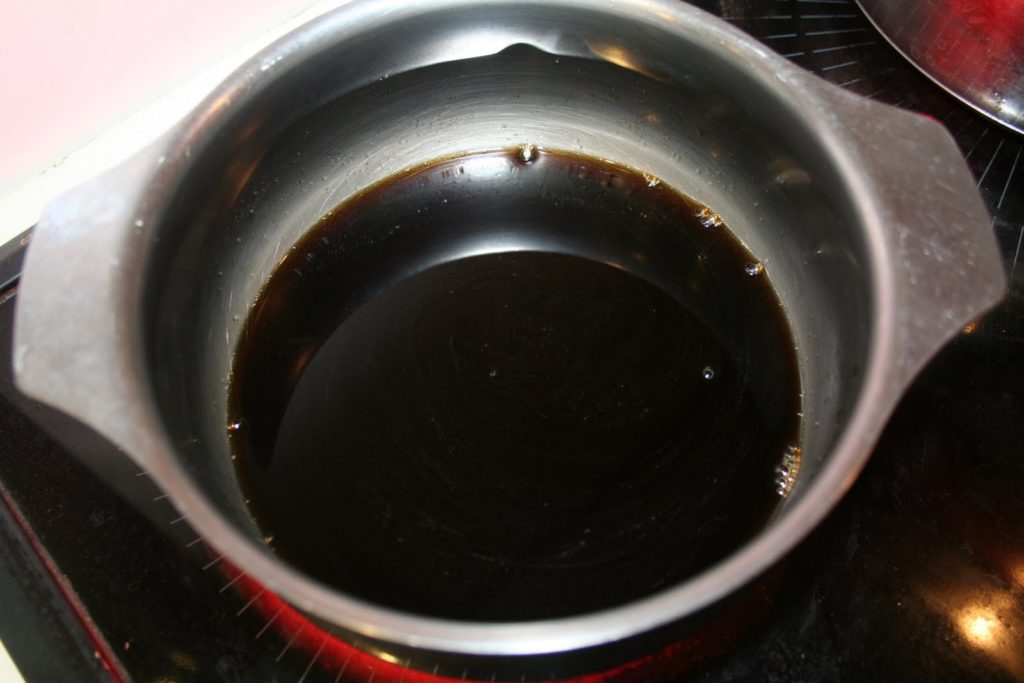 Bring to a boil and boil for three to four minutes.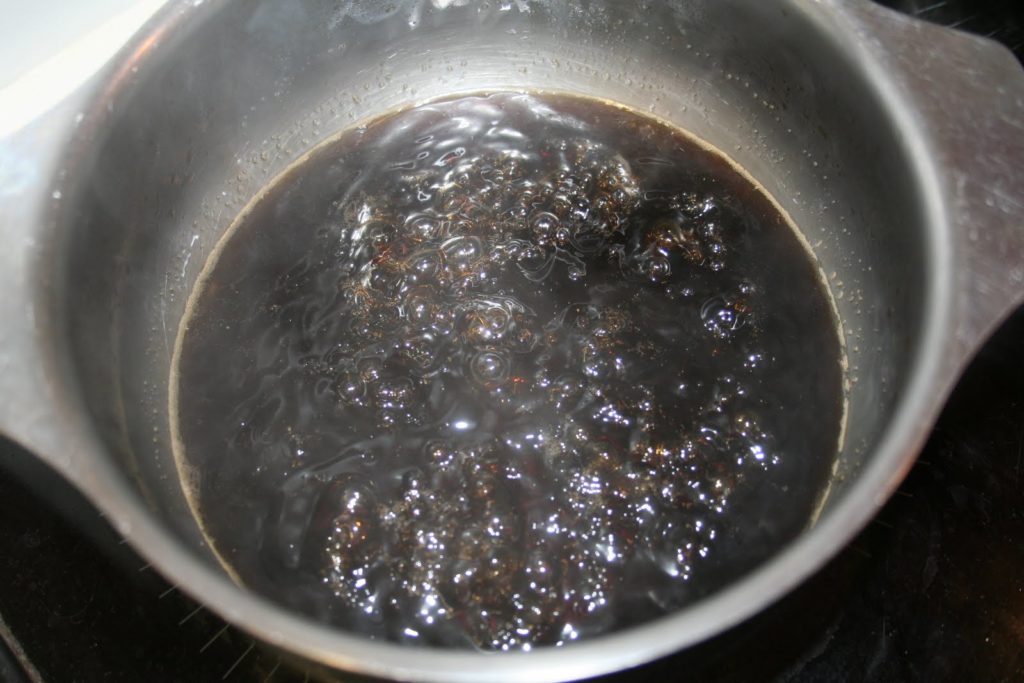 Remove the pan from the heat.
Put the raw salmon directly into the hot sauce. This will precook the salmon. Let marinate for at least two hours.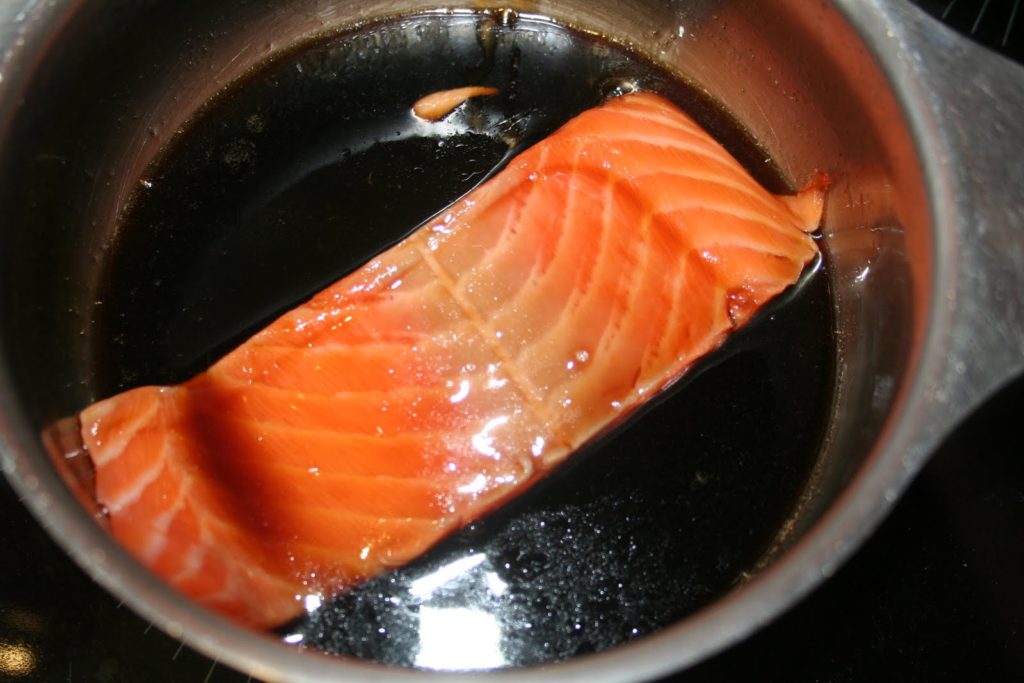 In a very hot pan, put a little sesame oil. Add the salmon, cut into pieces or not.
The salmon will caramelize very quickly. That's what we want! It has pre-cooked in the sauce, then the sugar in the sauce has also cooked it a bit, so all that's left is to grill both sides of the salmon.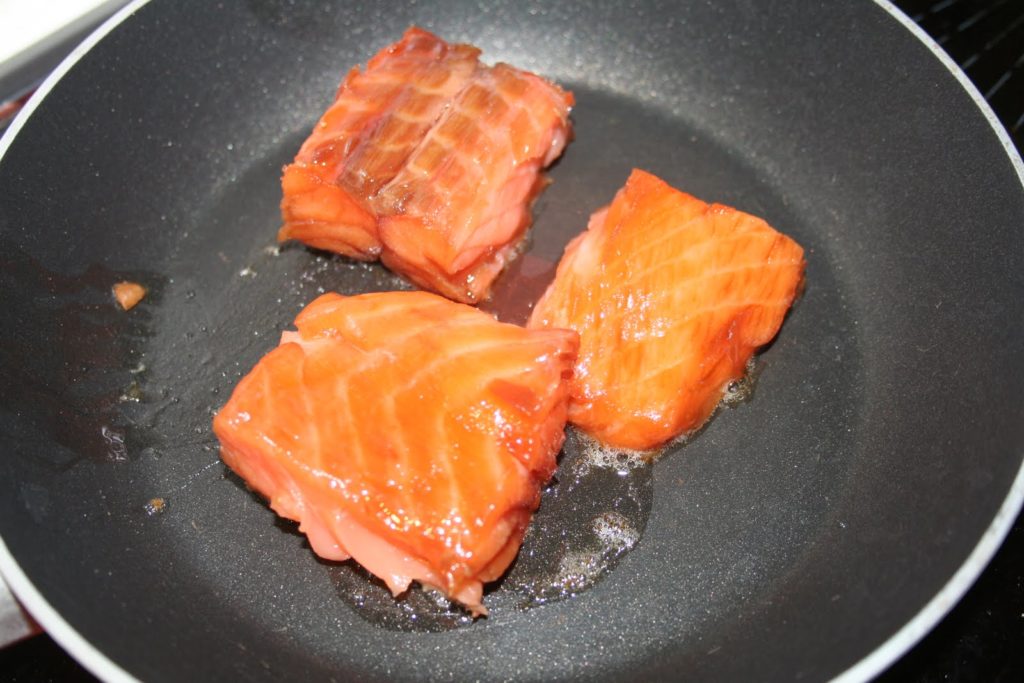 Sprinkle with toasted sesame seeds and serve immediately with rice.