This Thai specialty with an incomparable taste and truly tasty, will delight all lovers of this country. A rather spicy dish but the spiciness does not last too long. The ingredients can be found in any Asian grocery store. Once the elements are assembled, the dish cooks in just a few minutes. An authentic dish and very easy to make.
Recipe for "Thai Basil Chicken" for 4 or 5 people:
-10 sprigs of Thai basil (2 packages)
-6 tablespoons of fish sauce (nuoc nam)
Prepare all the specific ingredients for this recipe. The Thai basil is very particular and cannot be replaced by the basil of our country…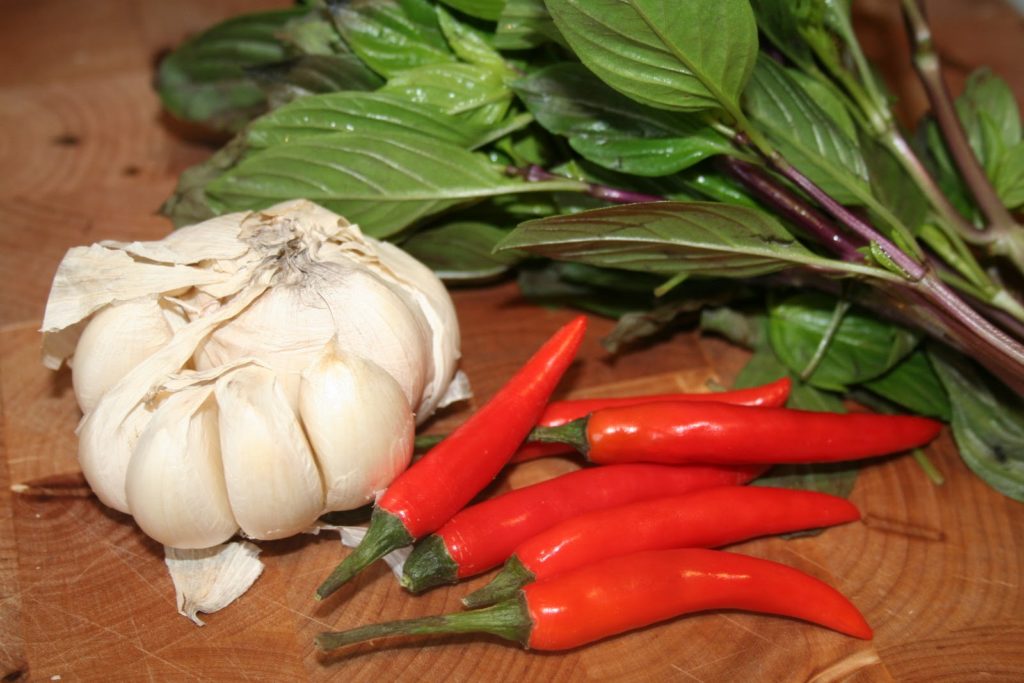 Bone the thighs and remove the skin. Cut them into very small pieces. You almost have to chop them up.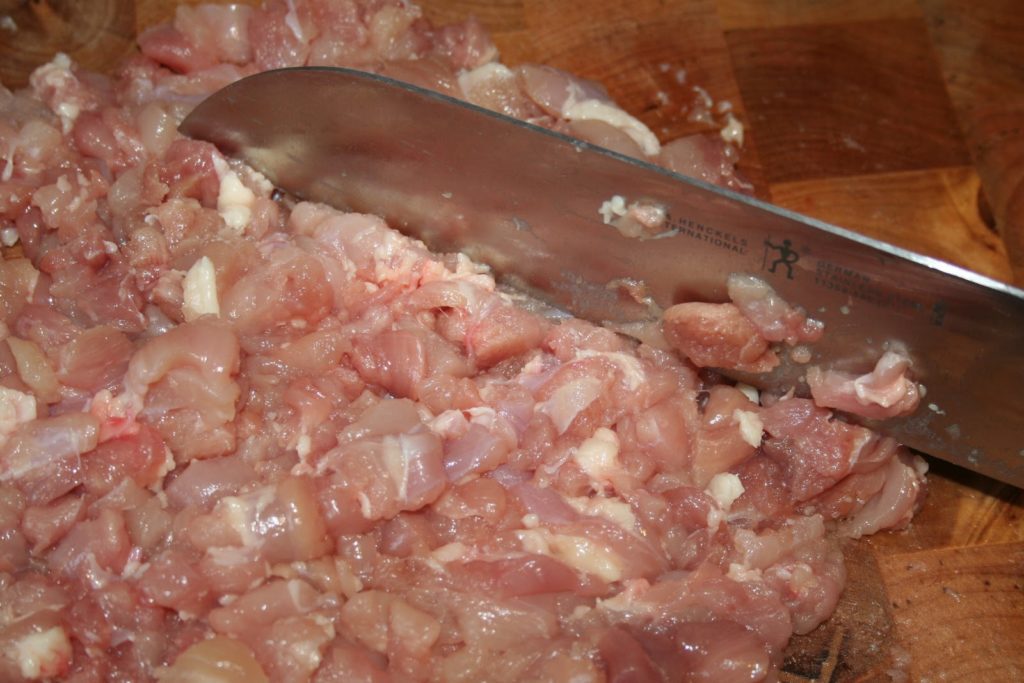 With latex gloves, remove the stems and seeds from the red bird peppers. It is the seeds which give the spice really hot, then without the dish will be raised but it will not be unbearable.
We can leave the seeds but then it is the fire of mouth assured!
Chop the Chinese onions and finely chop the garlic. Detach the leaves from the basil branches.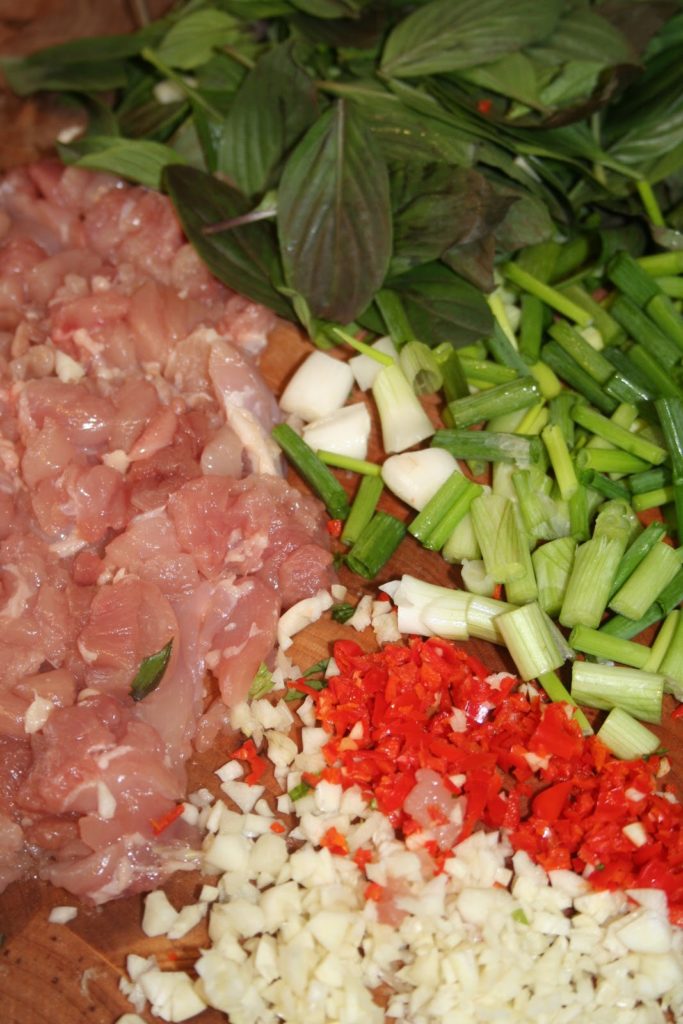 Prepare the sauce by mixing the sugar and the nuoc nam.
Heat oil in a wok over high heat. Add garlic and chili.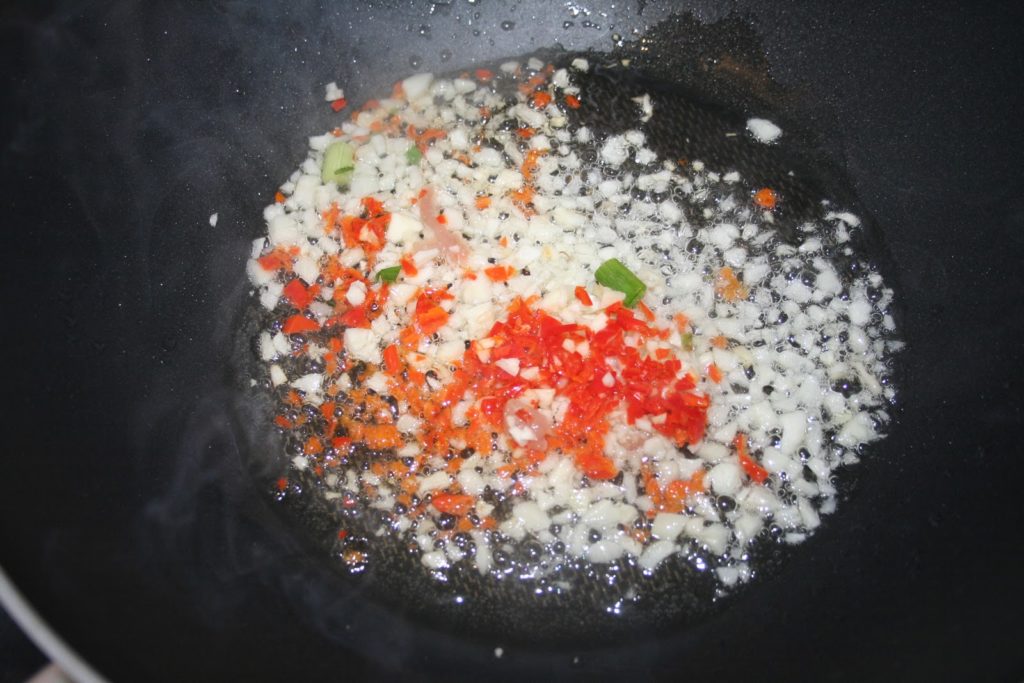 When the garlic is colored, add the Chinese onions.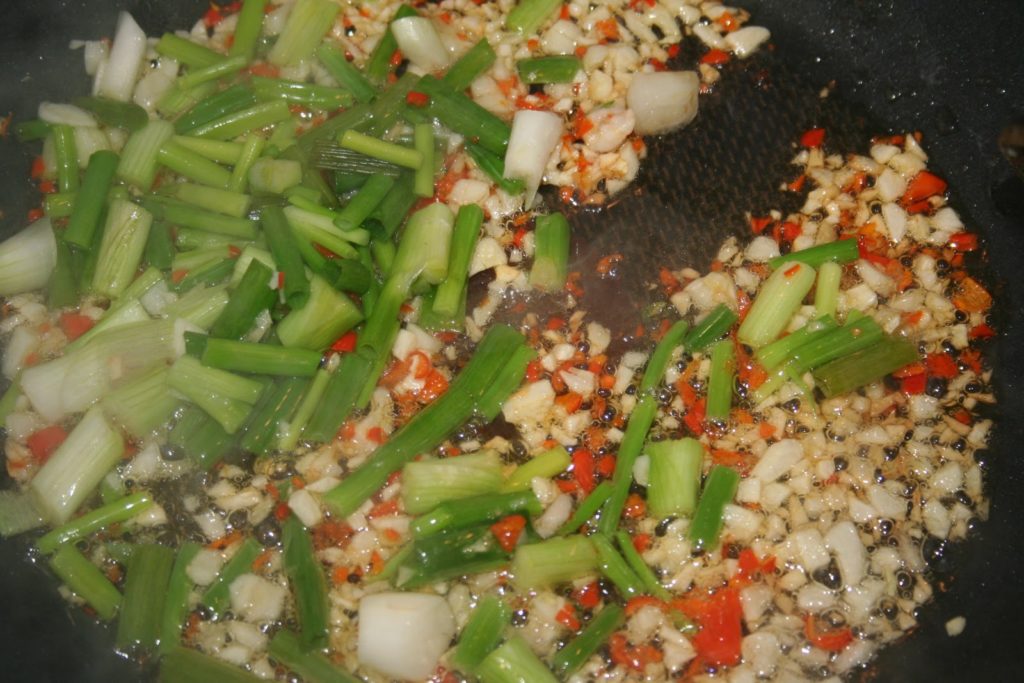 Then add the chicken and mix well.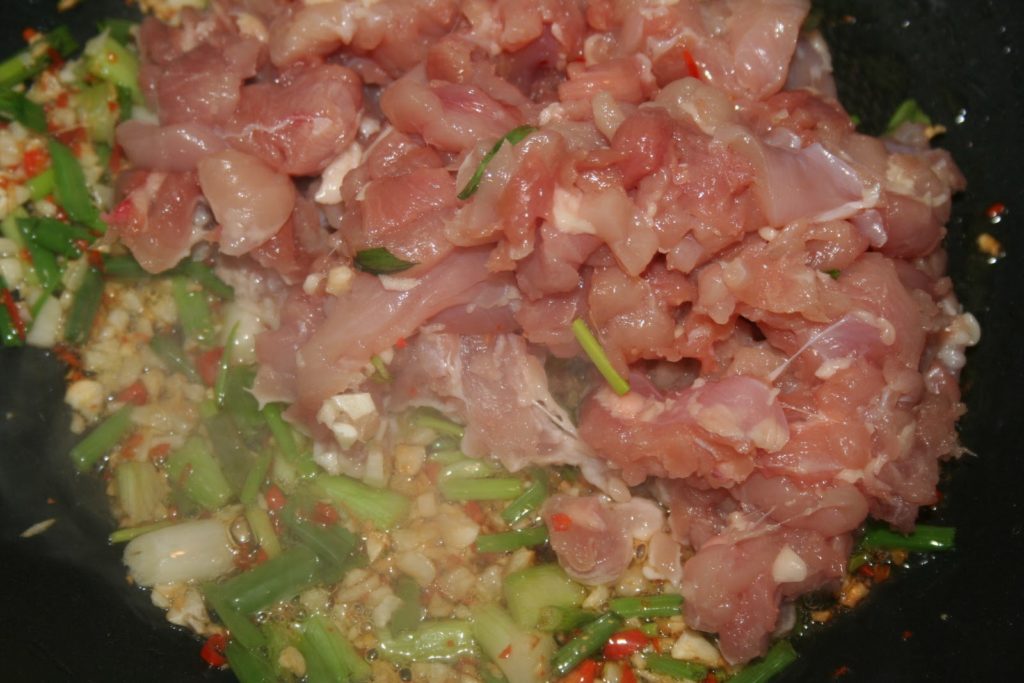 The chicken will give off juice, so keep stirring on high heat.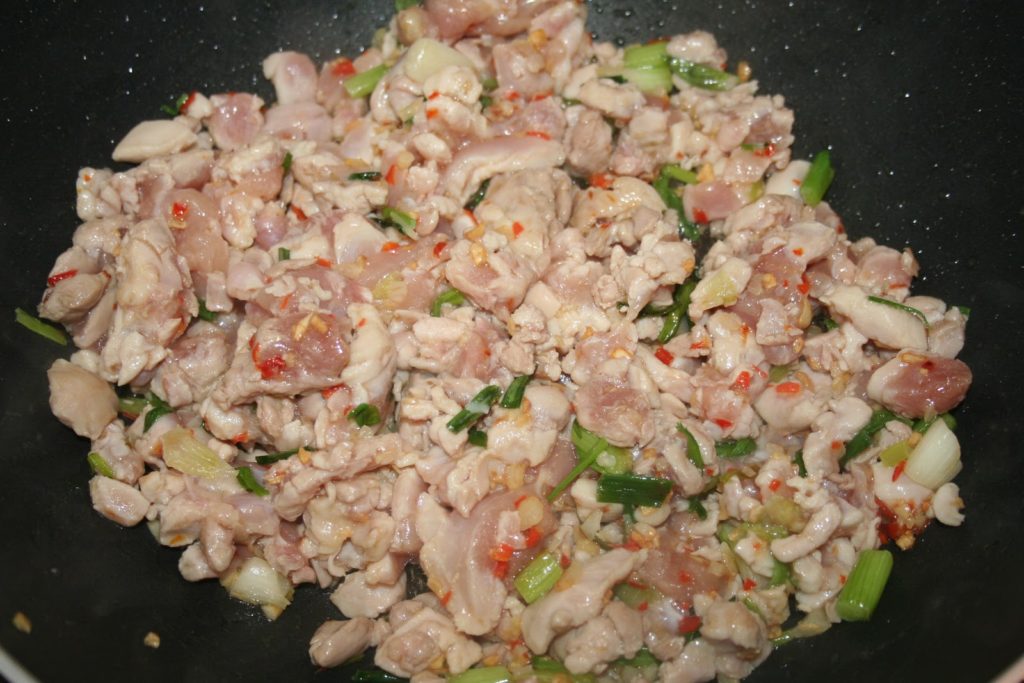 When all the juice has evaporated, add the sweet nuoc nam sauce.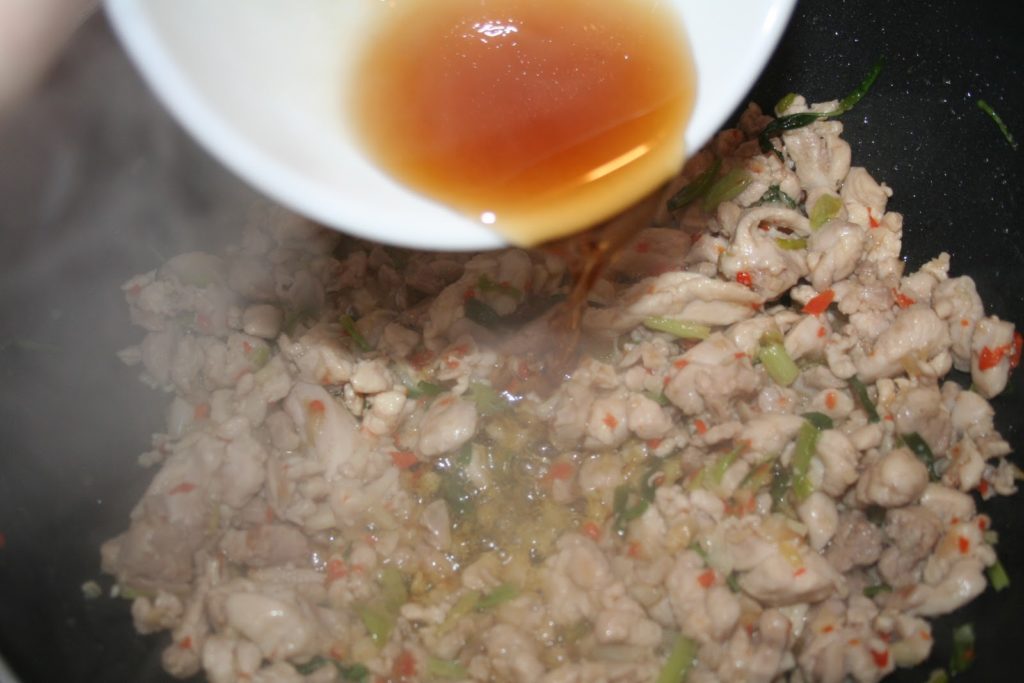 Then the Thai basil leaves.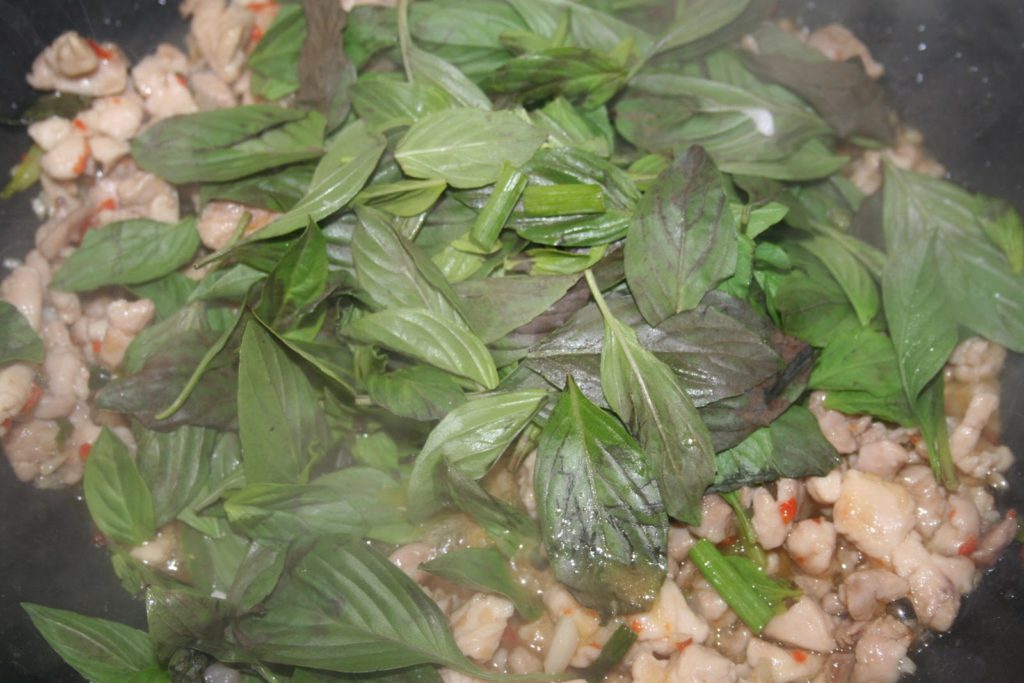 Mix well and let cook on high heat for a few moments before serving.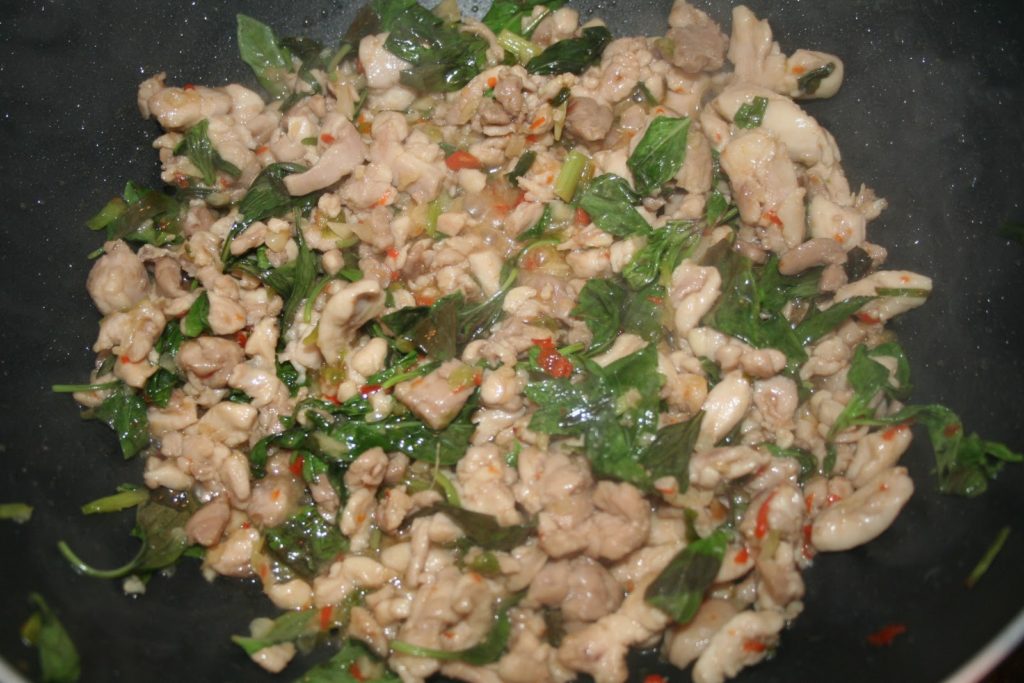 Serve hot with rice.