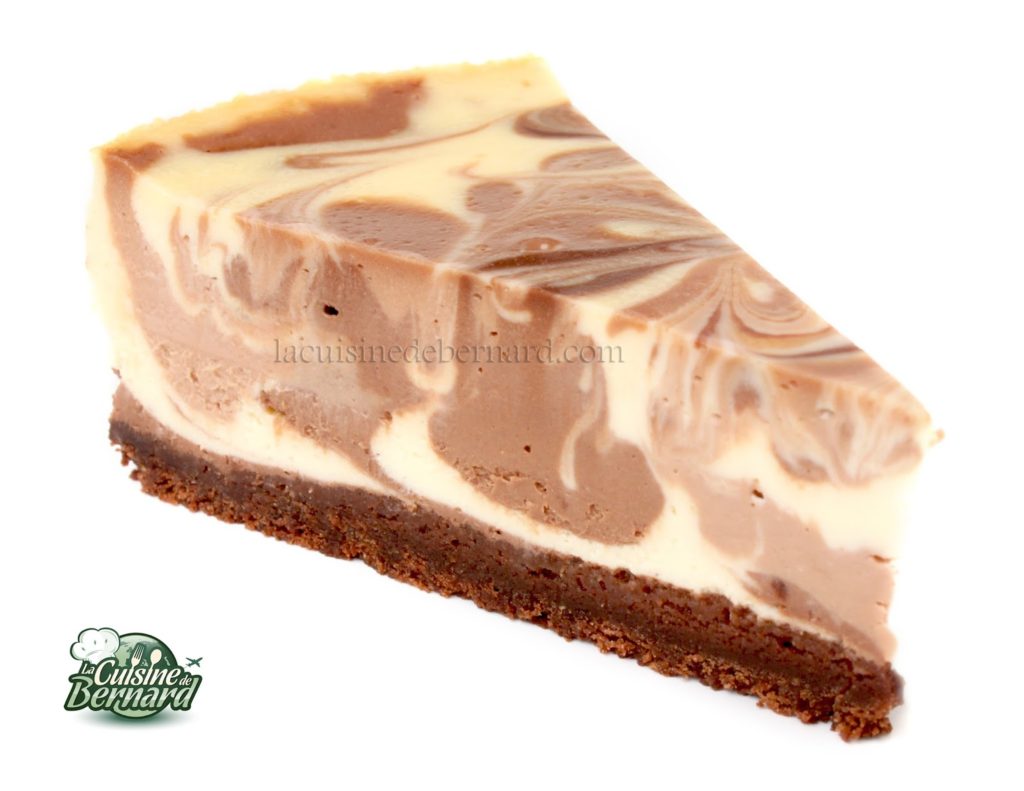 A long time ago, before the chain came back to France, Marks&Spencers proposed several kinds of cheesecakes, including a chocolate marbled one. I often went there to buy a piece that I savored, or rather that I gobbled up in a few seconds. I really wanted to find this creaminess, this freshness, but also this density of chocolate in the cake. You have to be a cheesecake lover to really appreciate this recipe. I also give you my new little trick to make sure the cheesecake doesn't crack when it cools! It's also an opportunity to rediscover my double vanilla cheesecake (recipe
HERE
) and my classic cheesecake (recipe
THERE
).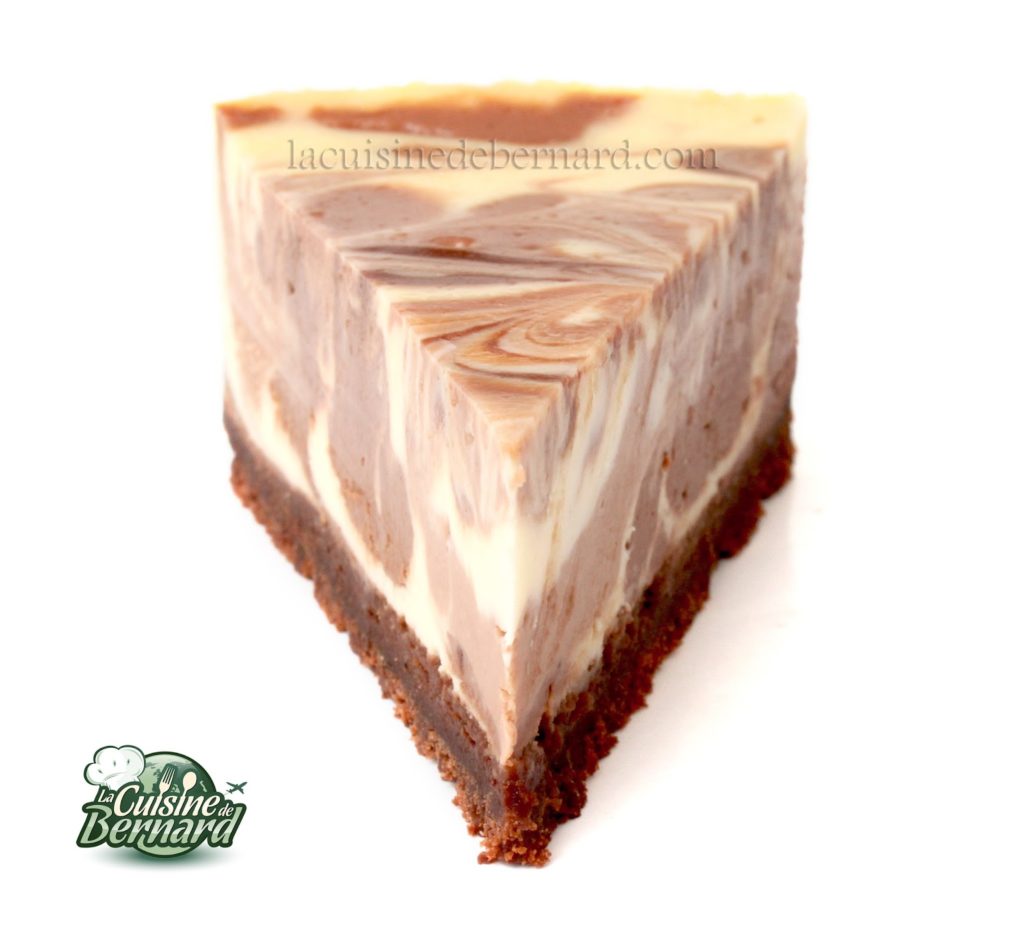 First, before we get started, I'll give you my tip for keeping the cheesecake from cracking as it cools. It's actually quite simple. You don't want to overmix the cream cheese, because doing so will add air to it. The cake swells while baking, then falls and cracks. To avoid this inconvenience, soften the cream cheese well. I put it in the microwave in 20 second increments until it is lukewarm. This way, it will be much easier to mix in the sugar and then the rest of the ingredients. The cream is liquid at the end of the preparation, which is perfect. Moreover, thanks to this, you will be able to make beautiful marbles much more easily. If the cream cheese is cold, you'll have to mix for a long time before the sugar is fully incorporated and inevitably you'll end up with an airy cream.
Recipe for a 23cm cheesecake:
210g of cookies of your choice (digestive for example)

20g of unsweetened cocoa

20g of sugar

100g of melted semi-salted butter
Cream:
900g of warm cream cheese (I used Philadelphia)

200g of sugar

35g of flour

2 eggs

1 yellow

235g soured cream or heavy cream

90g of milk chocolate

90g of dark chocolate
Place the cookies with the sugar and cocoa in a blender to grind into a powder.
Add the 100g of melted butter and mix well.
Pour into a 23cm springform pan. I place a piece of parchment paper in the bottom of the pan.
Spread evenly with a spoon.
Mix for a few seconds, without insisting.
Add the eggs (2 eggs and 1 yolk).
Pour in the sour cream, which you can replace with heavy whole cream.
Melt the chocolates in two different containers.
Put 400g of mixture in one and 400g in the other and mix thoroughly.
Add a few large spoonfuls of cream, alternating the three flavors, until you run out (not you, but the cream…).
With a chopstick, gently mix to obtain beautiful marbling.
Bake for 10 minutes at 200°C, then 30 to 40 minutes at 90°C. When removed from the oven, the cheesecake should still be a little wobbly in the center. Adapt the cooking to your oven!
Let it cool completely, then chill it overnight before devouring it in beautiful slices!