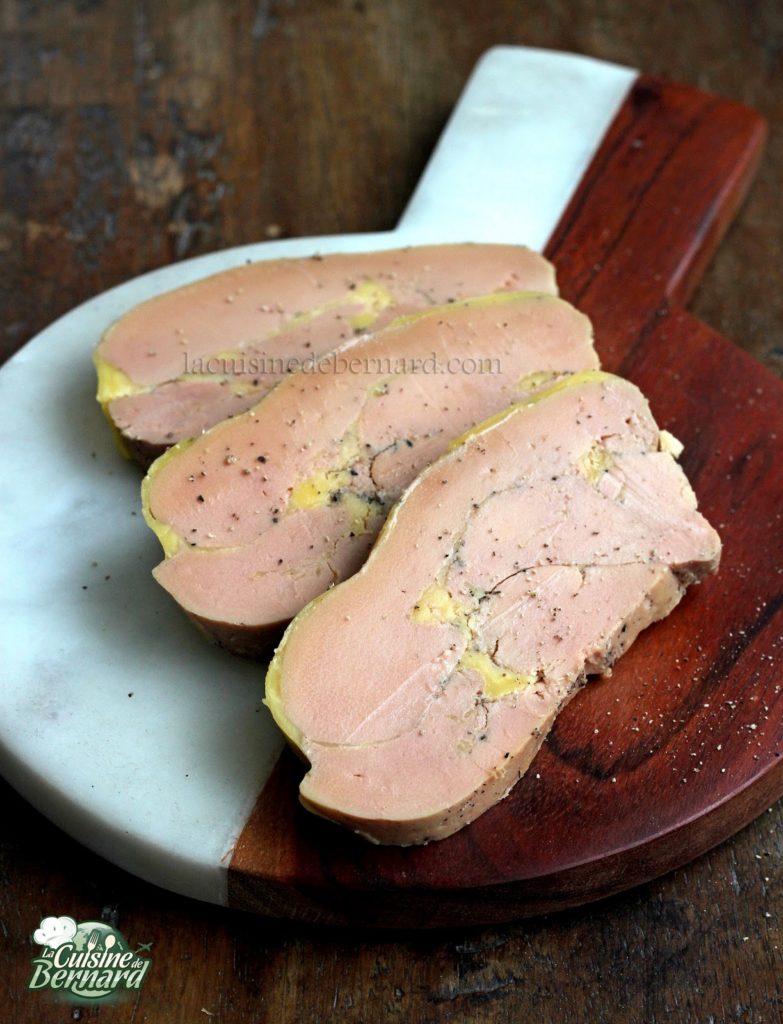 For Christmas, more and more of you are preparing your own foie gras. I have already suggested 5 different cooking methods and here is the sixth one, a little bit special, for those who have the equipment to do it. But the result is really delicious and the foie gras keeps its natural elm. It is not a recipe, but a method of cooking.
1 foie gras
salt, pepper, sugar
alcohol of choice or not
Prepare your foie gras your way. It is especially important to add salt and pepper.
On all sides!
Wrap in a layer of stretch film (microwave safe).
Place it in a vacuum bag.
Vacuum seal it with a bell jar or small vacuum machine.
And There you go !
If you have a probe immersion heater, heat the bath to 56.5°C. When the temperature is reached, plunge the foie gras.
Leave in for 50 minutes. Without air, the livers do not float.
The lid must be on during cooking.
Once cooked, plunge the livers into an ice water bath.
Chill for at least 3-4 days before eating.
The advantage of this cooking is that you keep the shape of the foie gras.