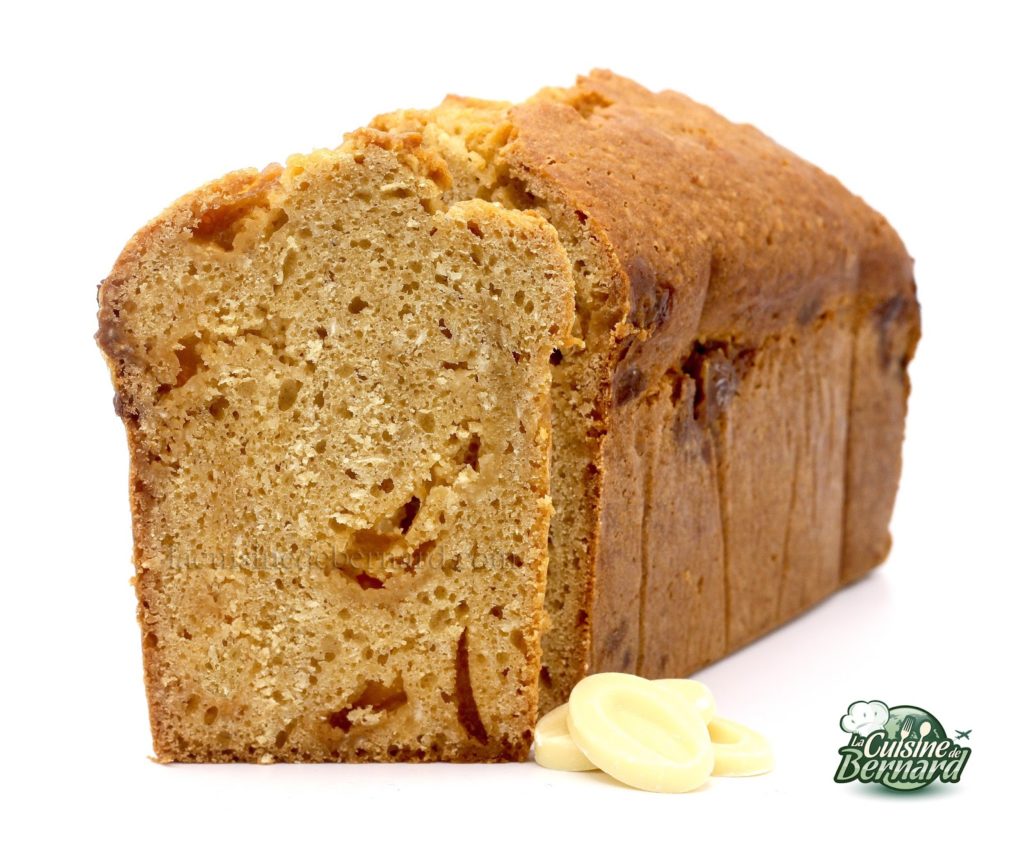 As you've seen on my cooking blog, I'm a cake nut and will never finish exploring all the possible combinations. I suggest this easy coconut and white chocolate recipe. This will melt and leave little caramelized cavities that are absolutely delicious, especially with the semi-salted butter of this delicious cake that will be perfect for snacking!
215g melted semi-salted butter

215g of cane sugar

5 eggs of 50g (250g in total)

300g of flour

7g of baking powder

85g of grated dried coconut

190g of white chocolate in pieces
Melt the semi-salted butter and mix it with the cane sugar.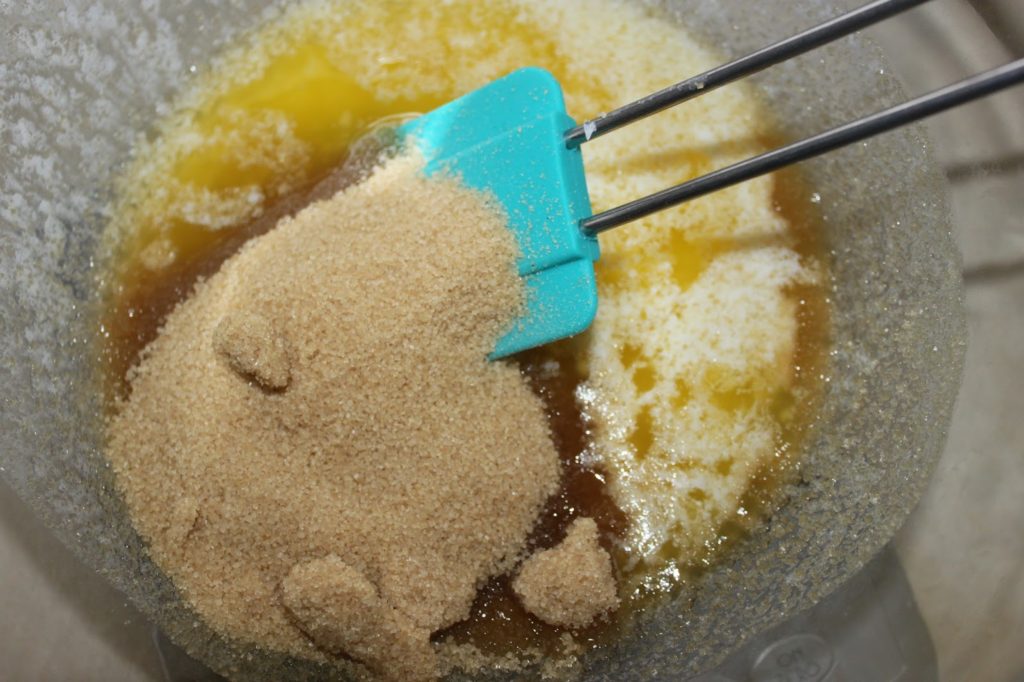 Add the eggs.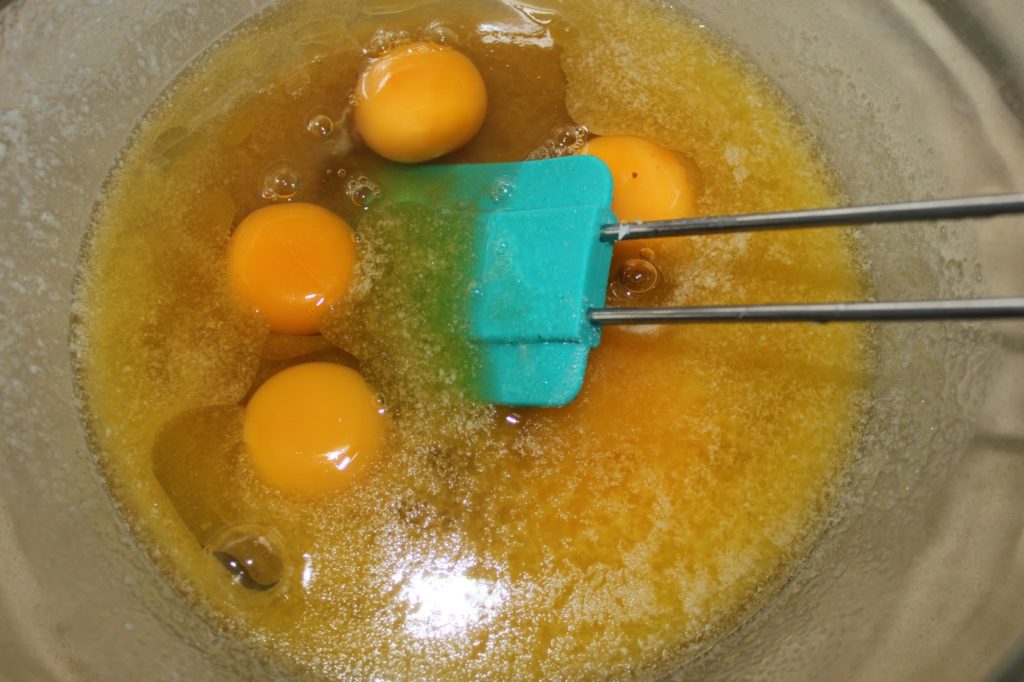 Mix and then pour in the flour and baking powder.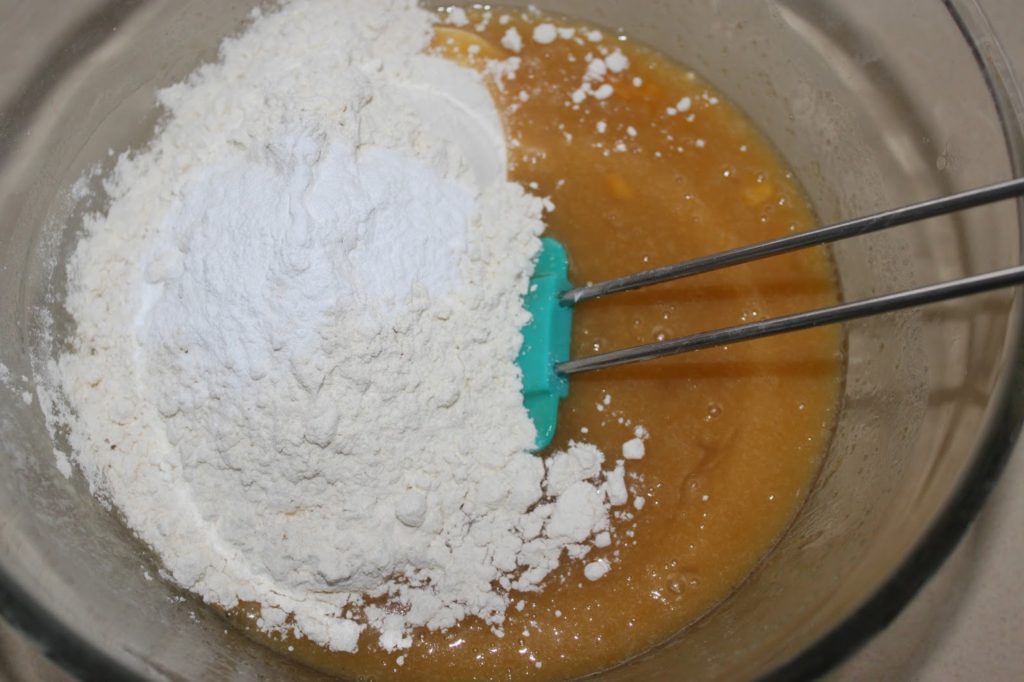 Finish by adding the coconut and white chocolate. I put Valrhona pastilles cut into pieces here, but you can put nuggets, chunks or even a bar cut into large pieces.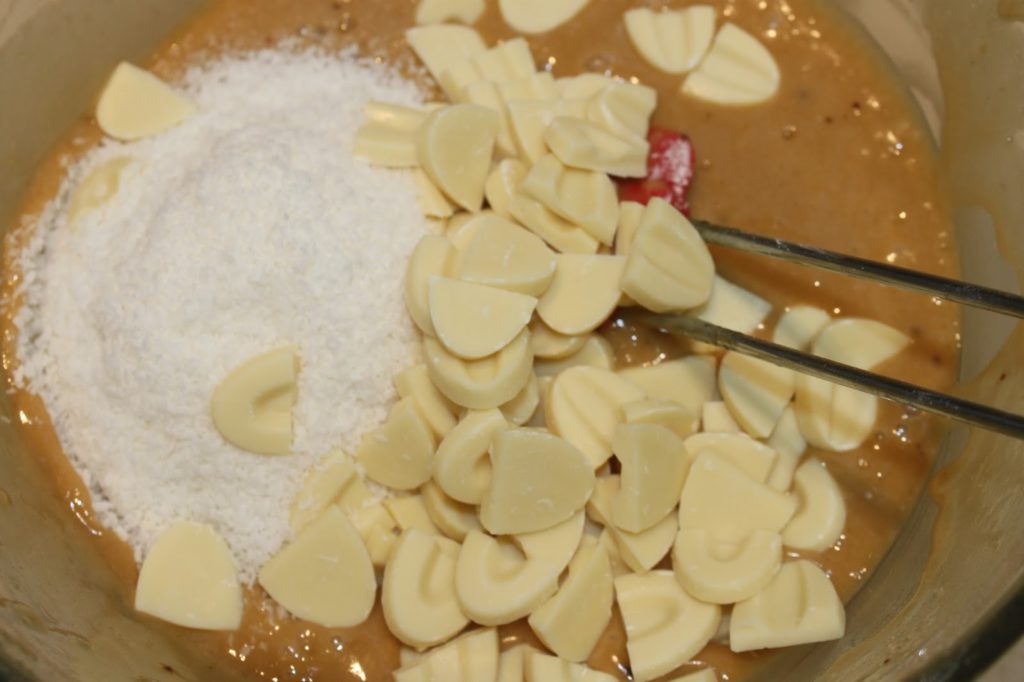 A final stroke of the spatula and the job is done!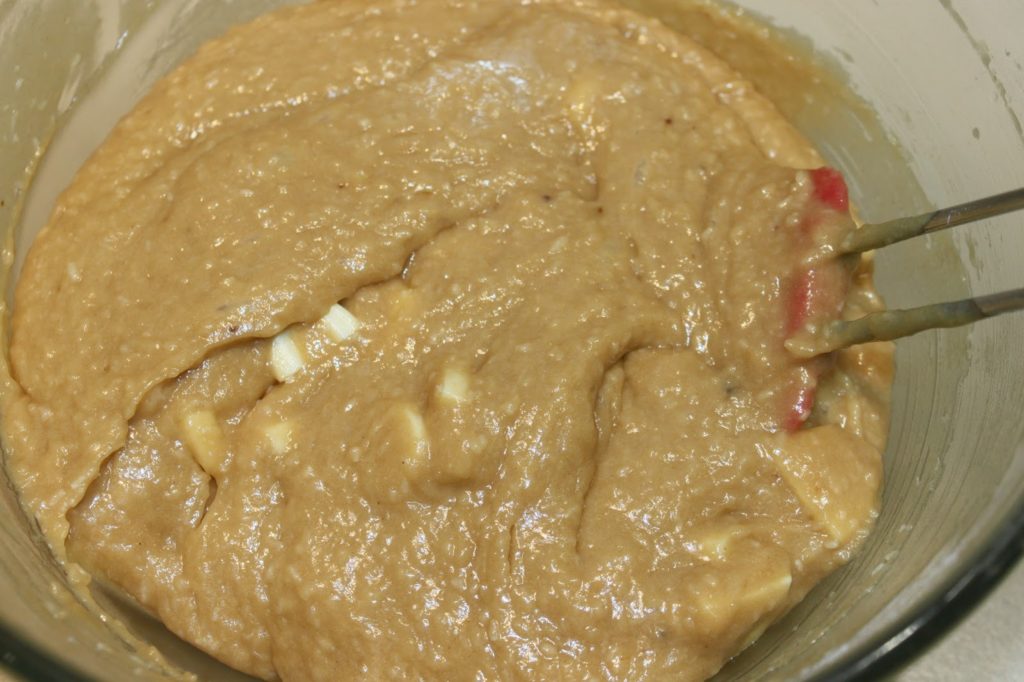 Pour into the parchment paper-lined pan.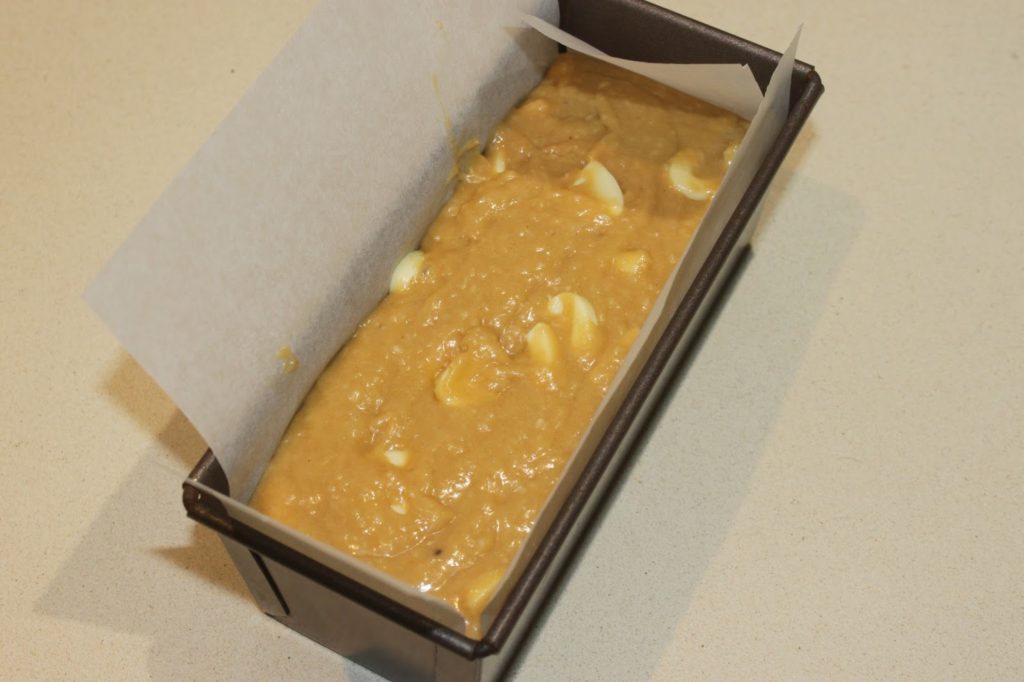 Bake at 155°C for 1 hour then 30 minutes at 120°C with steam if you have this option. Otherwise, put a baking dish with boiling water in the bottom of the oven for the last 30 minutes. The cake will puff up nicely!
As usual with my cake recipes, let cool to room temperature, then chill overnight with cling film to protect from odors. The next day it will be perfect!