Recently, an event around pork meat was organized in my workshop with the finalist of Top Chef, Alexia Duchêne, Julien from French Naked Chef and myself. Everyone was able to draw a few people via a game on our networks (everyone had to have a Covid test or be vaccinated to cook and eat together). Thank you to Let's Talk About Pork for this lunch where we made a filet mignon, chanterelles, fresh cherries and creamy alfalfa sauce, Alexia's top recipe!
Alexia, Julien and I each had our own team! With the same ingredients and the same recipe, the result was always different!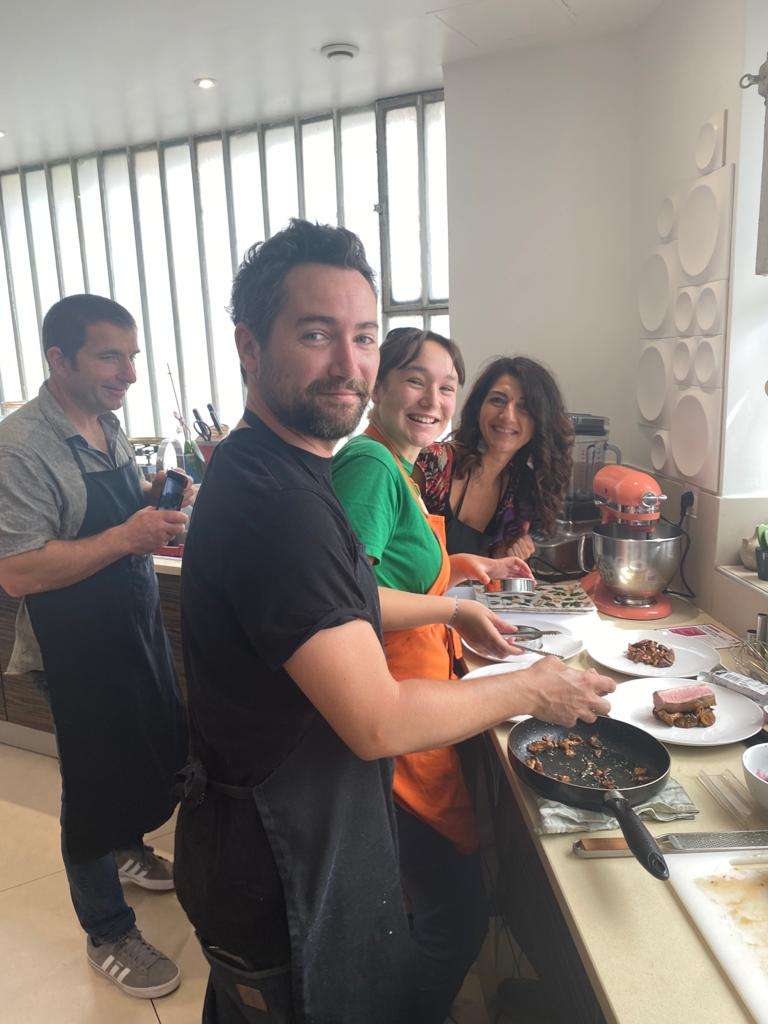 The recipe was really successful and we all loved the flavors.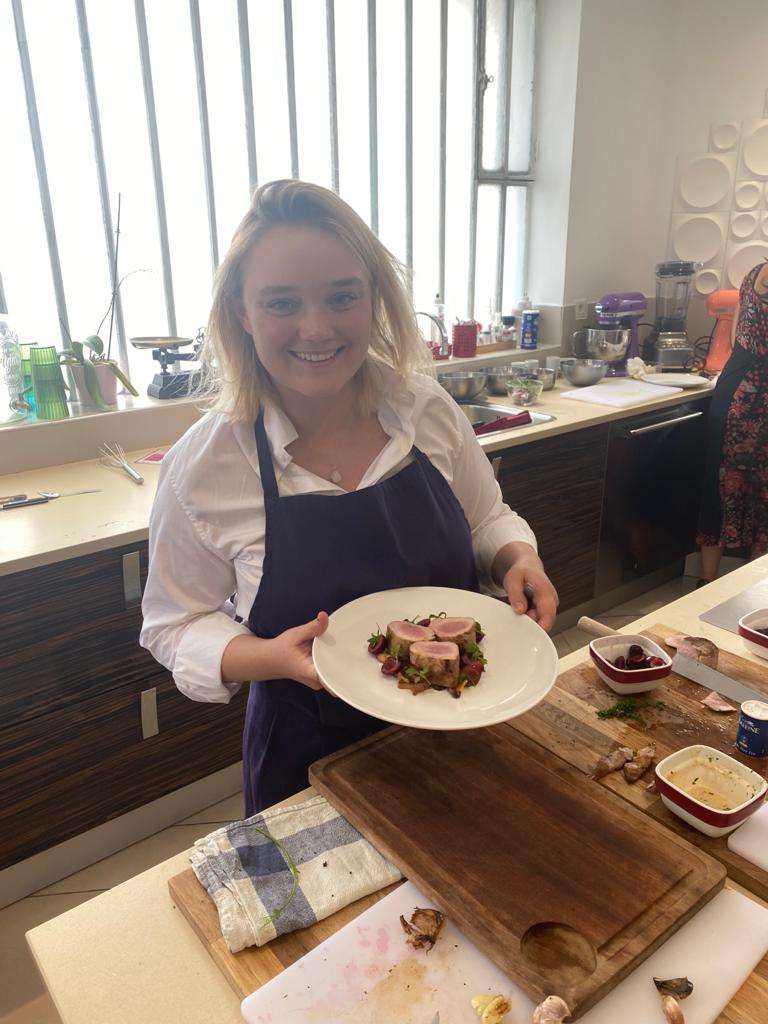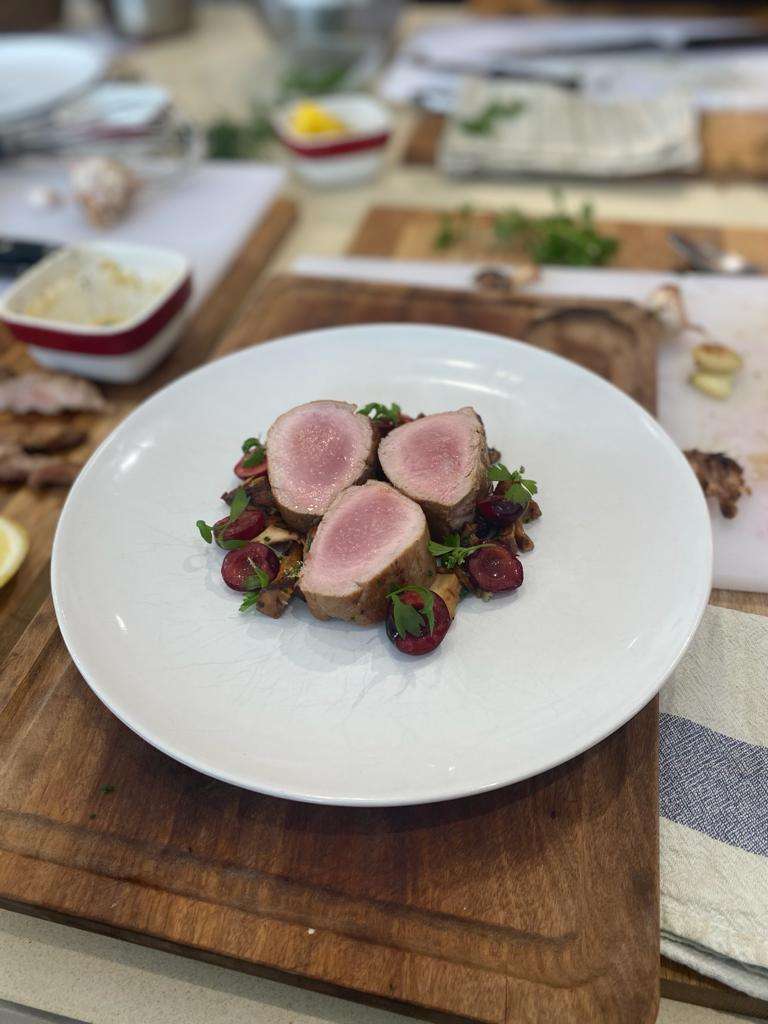 The presentations are different, but in the end, everything was devoured. I wasn't sure how the cherry and chanterelle mixture would turn out, but it was a delight.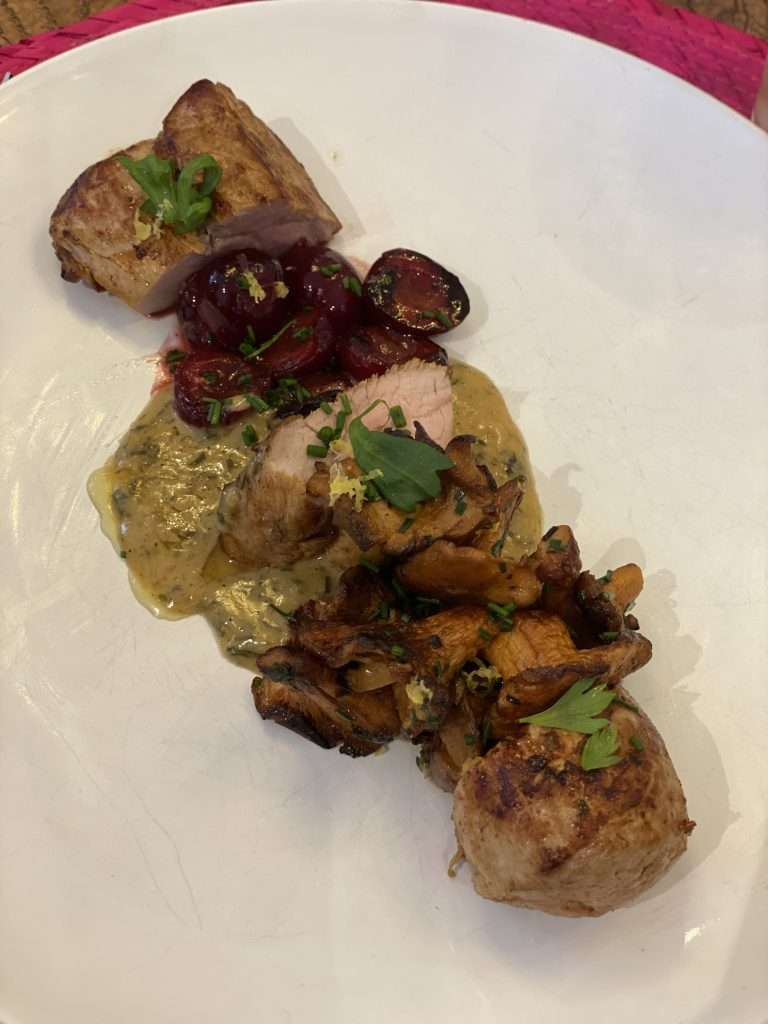 The instagram pages of:
Alexia Duchêne HERE
Julien from French Naked Chef HERE
Letstalkabouteupork THERE