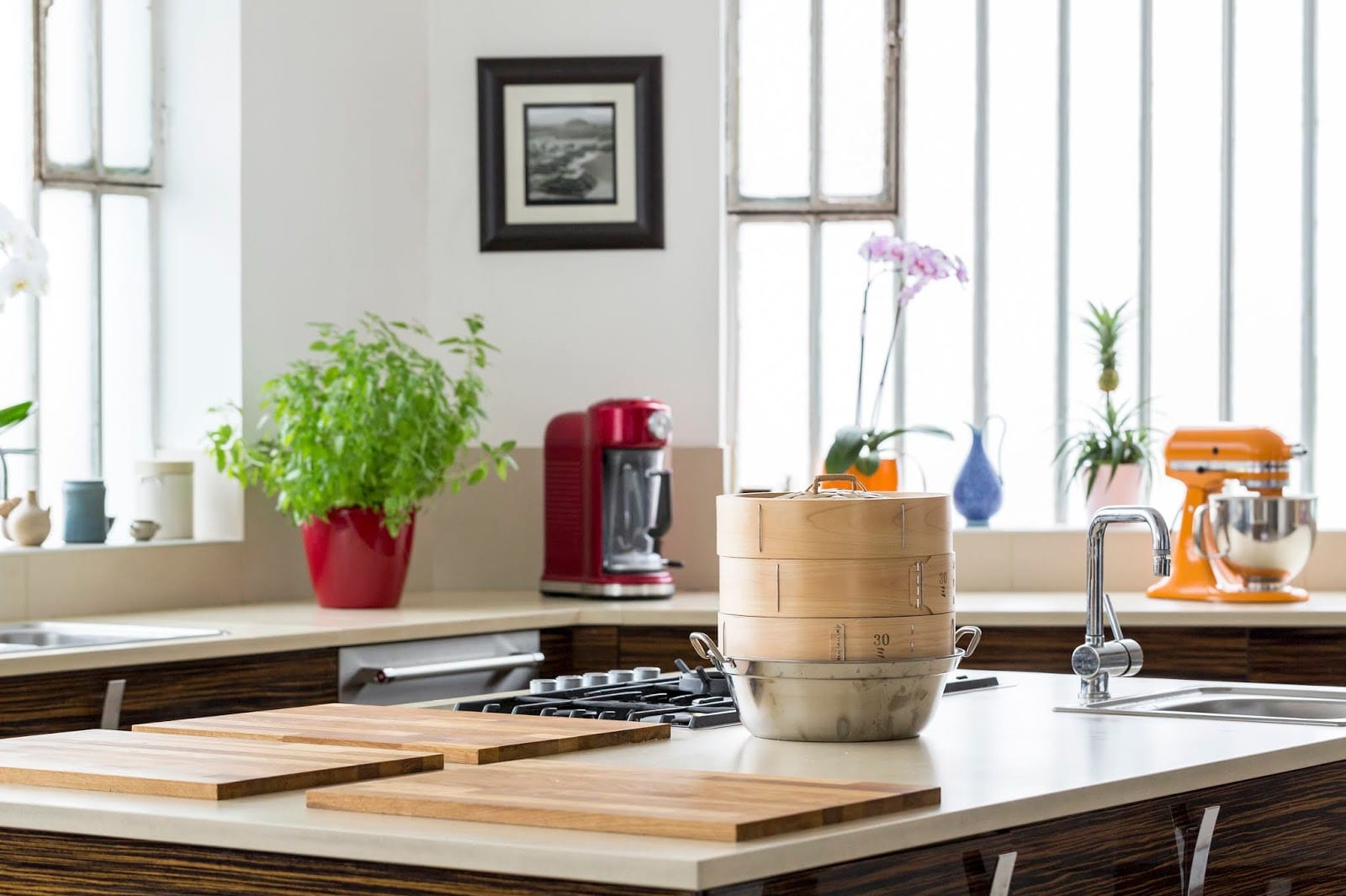 I propose you here cooking classes in my workshop in Porte des Lilas! Do not hesitate to contact me for any request for private lessons, lessons for company committees or renting the place to do your own lessons.
Sunday June 12 at 2pm : Thai cooking 1 ! An afternoon in the kitchen to discover the key ingredients of Thai cuisine. We will make the green curry paste together from fresh ingredients. Then you will each make a green curry with Thai chicken and eggplant, an irresistible cashew chicken and see the making of Tom Kah Gai, the famous coconut milk soup. Registration HERE !
Saturday June 25 at 2pm : Thai cooking 2 Here is the second Thai cooking class with a very tempting menu ! This time, we will see the noodle dishes of this fabulous country. Each student will make two dishes (pad thai and pad see ew) and will leave with three recipes in masterclass: si-io dam wan sauce, but also kao tang nah tang (fried rice cakes with satay sauce) and the famous dessert: mango sticky rice! Registration HERE !
Sunday June 26 at 2pm: Brazilian cuisine! During this 3h30 course, we will make and taste Brazilian cheese bread. Then we will make the typical dish of Bahia, the moqueca with shrimps and coconut milk. We will also see how to make delicious empadas, small pies rich in butter and creamy chicken. A real delight! We will finish with a quick demonstration of tapiocas, those little magic pancakes made with manioc starch. Registration HERE !
Saturday 1st and Sunday 2nd October: Chocolate Madness Workshop! This two-day course is unique in France. We will indeed see the manufacture of the bean to the tablet. The dark, milk and white chocolate will be made live and together. We will make homemade Nutella, pralines, but we will also learn more about cocoa butter and its tempering. We will start this course on Saturday morning around a hot chocolate and learn all the secrets of chocolate: roasting, crushing, winnowing and conching … My book "I make my own chocolate" published by Solar and prefaced by Christophe Michalak, will also be offered during this workshop! Registration HERE !
See registration details below.
Payment is made in advance by credit card online on my website atelier-lacuisinedebernard.com. Do not hesitate to ask me for private lessons from 1 to 5 students.
To register, click on the following link: https: //www.atelier-lacuisinedebernard.com/les-cours/
The workshop is located in Les Lilas, 4 minutes walk from the metro "Mairie des Lilas" on line 11 (15 minutes door to door from République).
For this new adventure, partners followed me and allowed me to make this dream come true. KitchenAid was the first to provide me with all the necessary equipment. We will work with gas, hood, steam oven, Twelix oven, microwave oven, food processors, utensils, pots and pans of the brand.
The place is even from September, a permanent KitchenAid showroom in France!
If you are a blogger and dream of teaching your readers, I rent the workshop at a special blog rate. All materials are available (an empty fridge/freezer is dedicated to workshops) and you can accommodate your students (up to 10 or 12 depending on what you do as a class) in a 100m2 space. Contact me at [email protected] for pricing and to arrange a visit.
To learn more, go to my workshop website: www.atelier-lacuisinedebernard.com