As you know, I love being in my kitchen and putting ingredients somewhat randomly as I go into my container, tasting, readjusting and noting everything I do. With the jar of peanut butter I had left over from the
"peanut butter squares"
, I wanted a recipe that would combine what for me goes together perfectly: peanut butter, bananas, oats and chocolate. So here is my cake, quite rich, but perfect for a snack or breakfast cut into small pieces. There is no flour, just oatmeal, which gives it a special texture. You can also replace some of the oatmeal with the same amount of flour for a firmer texture. But I loved it like this!
Recipe for a 21X21cm mold:
-265g of oatmeal (I use quaker oats)
-170g of blonde vergeoise
-100g of melted soft butter
-1/2 teaspoon baking soda
-215g peanut butter with crunchy bits
-170g of milk chocolate chips
Mix the oatmeal, vergeoise, salt and baking soda. If you want the cake to hold together even better, replace 50g of rolled oats with 50g of flour.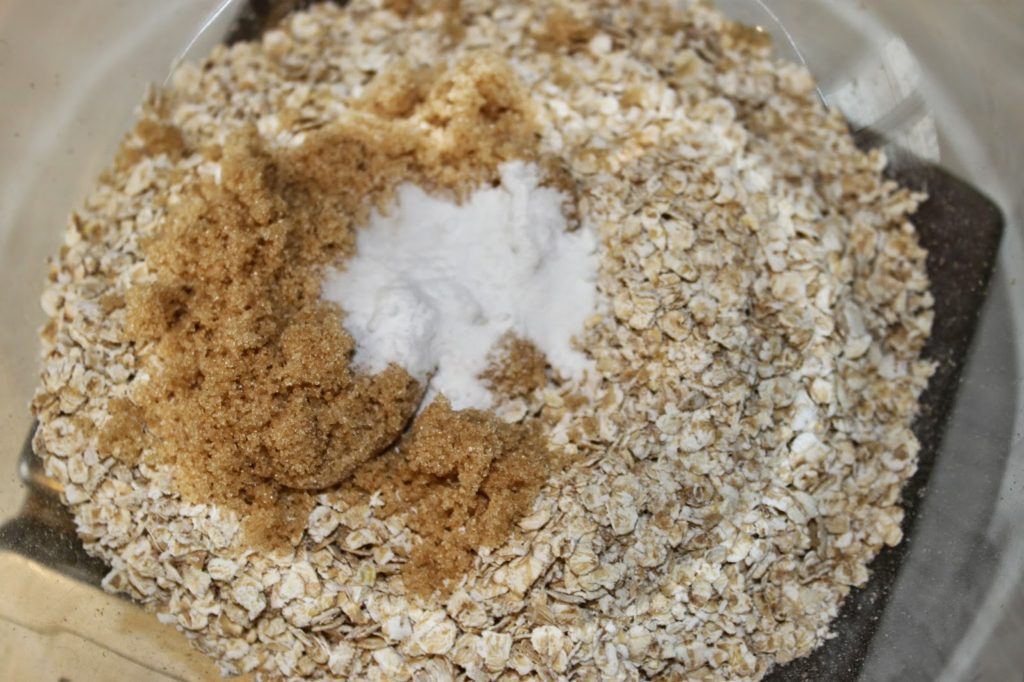 Add the eggs (in the photo, only one because I did half for testing) and milk.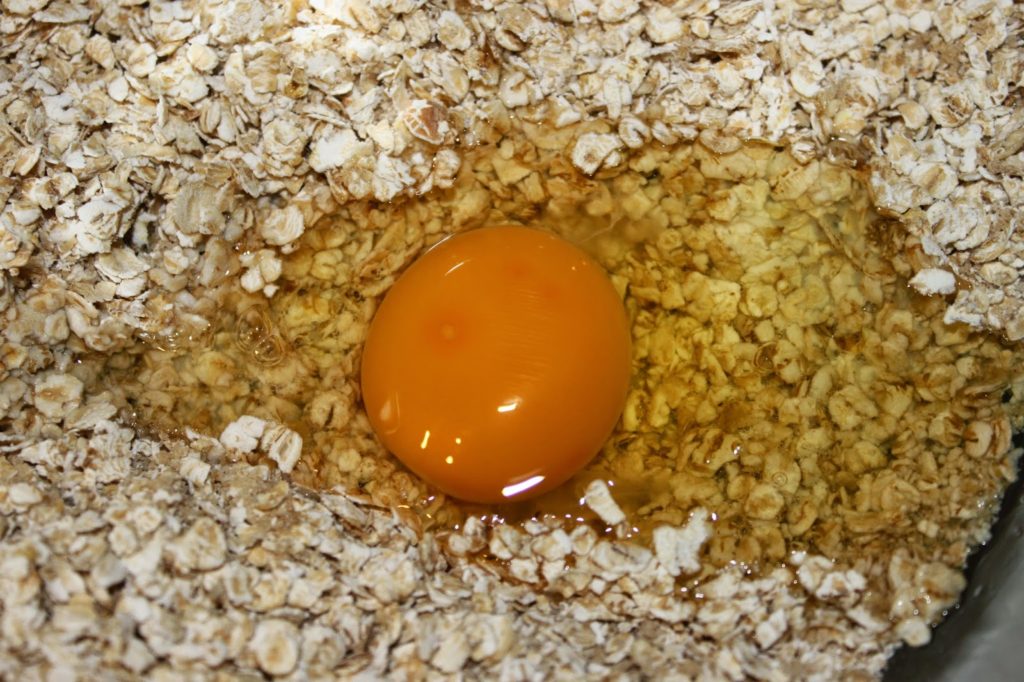 Mix without insisting then add the bananas and peanut butter.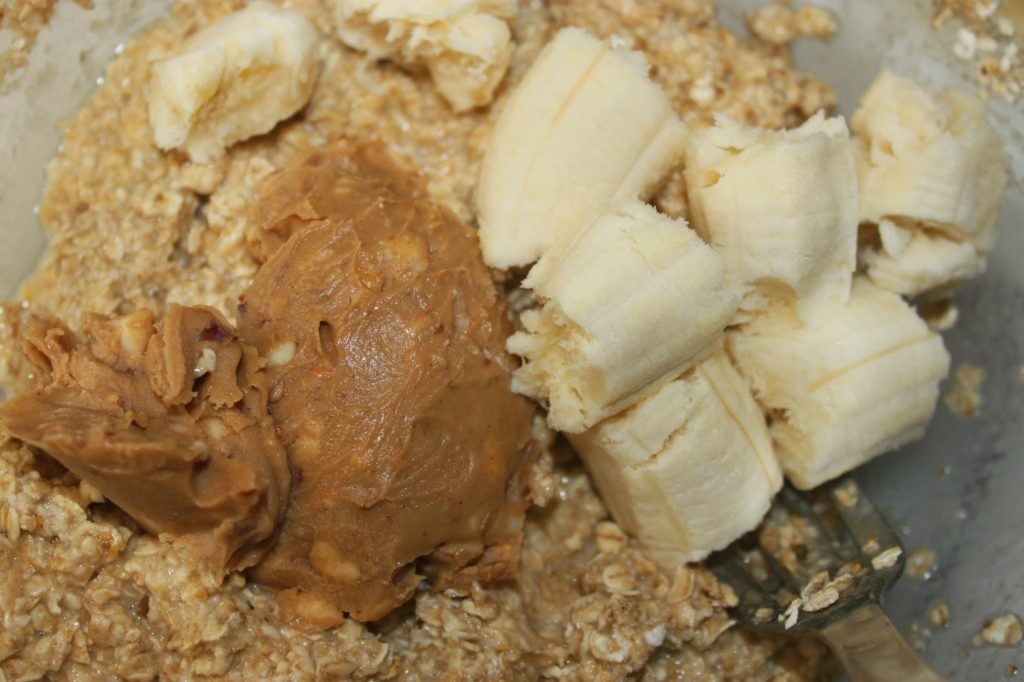 Mix by mashing the bananas with a fork and incorporating the peanut butter well. Pour in the melted butter.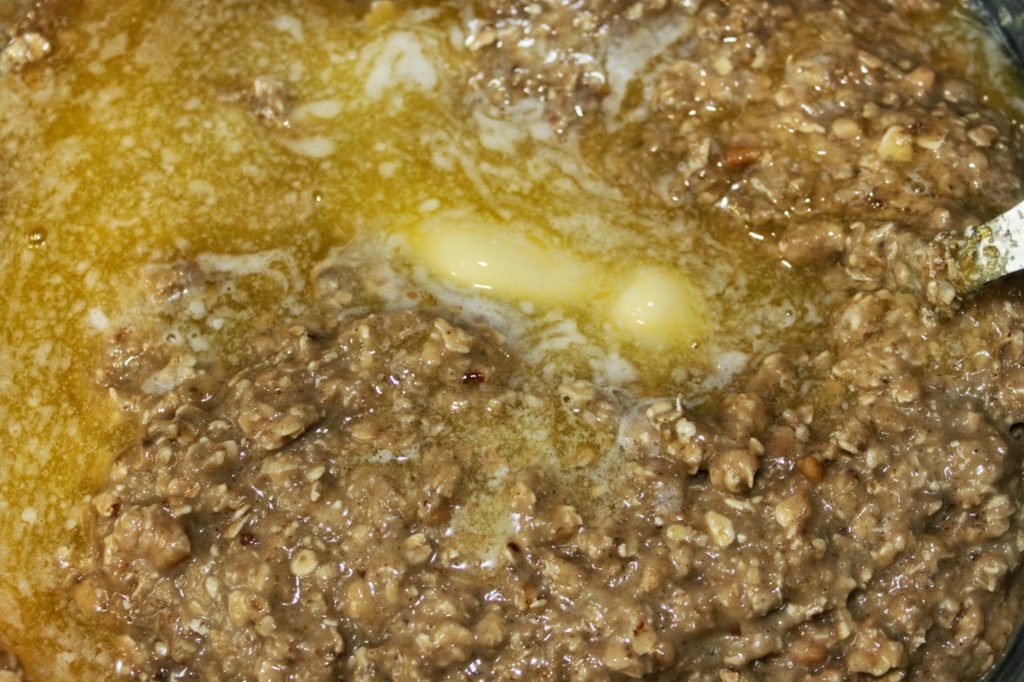 The dough is already ready!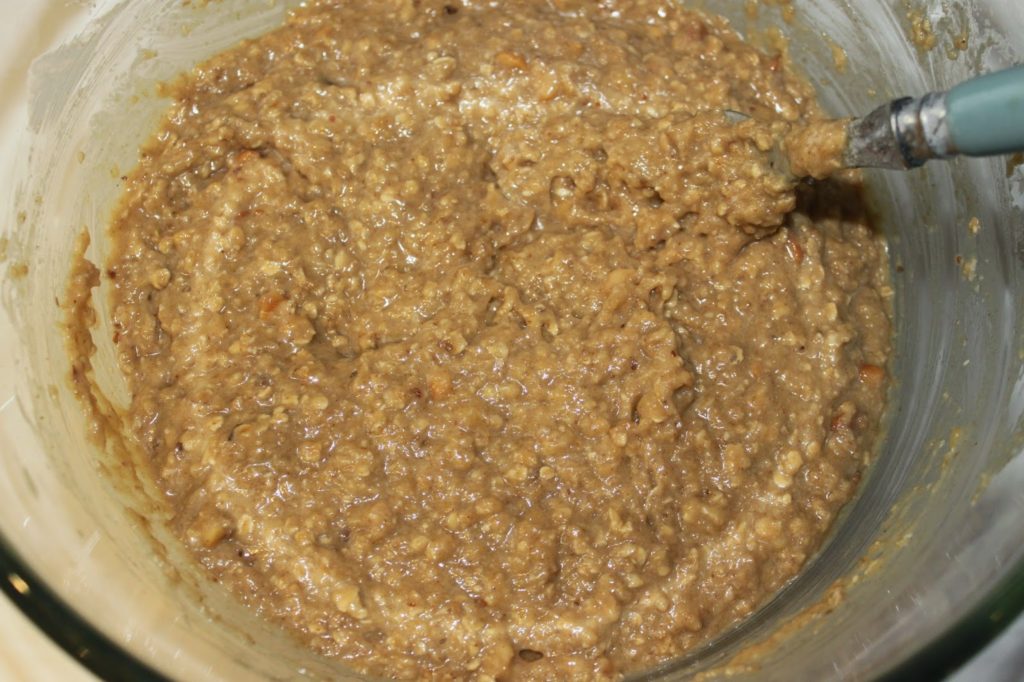 Pour half of the batter into the 21X21 square pan lined with parchment paper.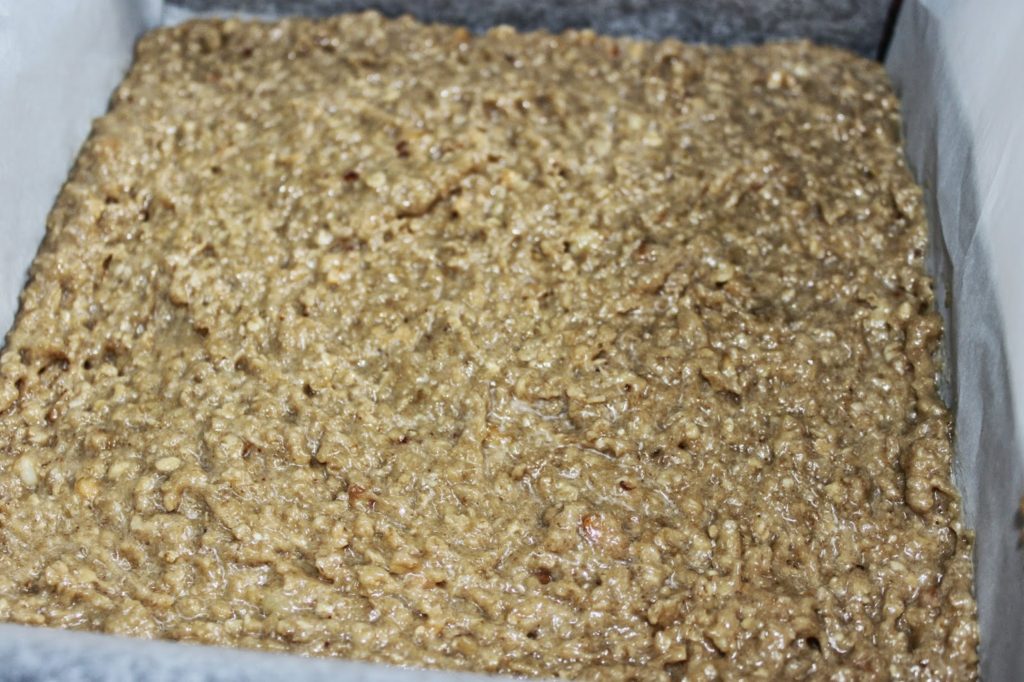 Add the milk chocolate chips.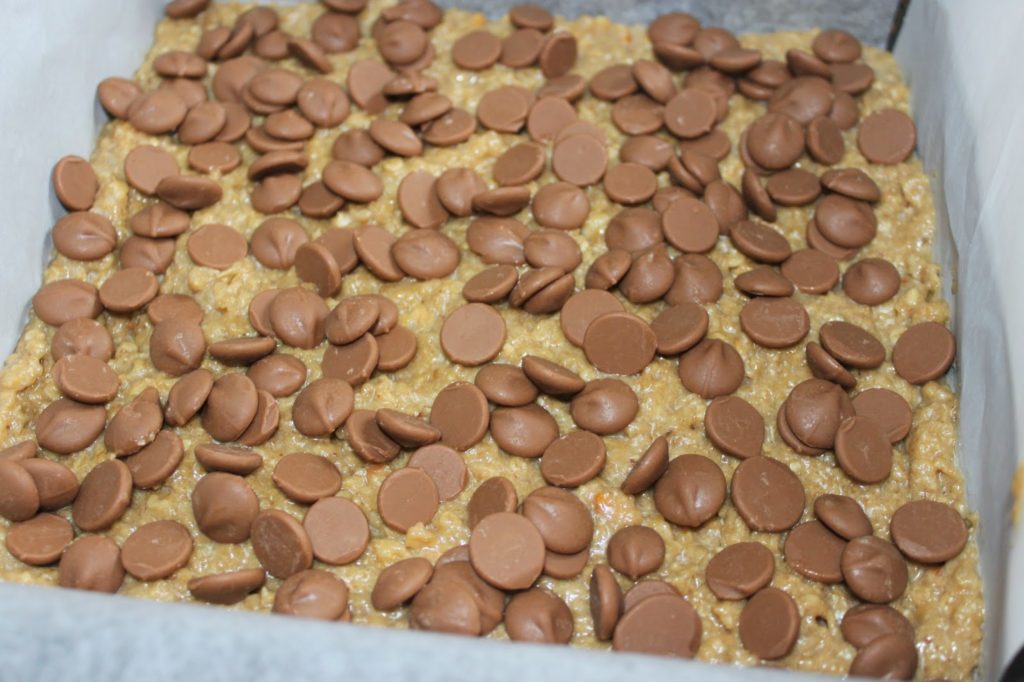 Then cover with the second half of the dough.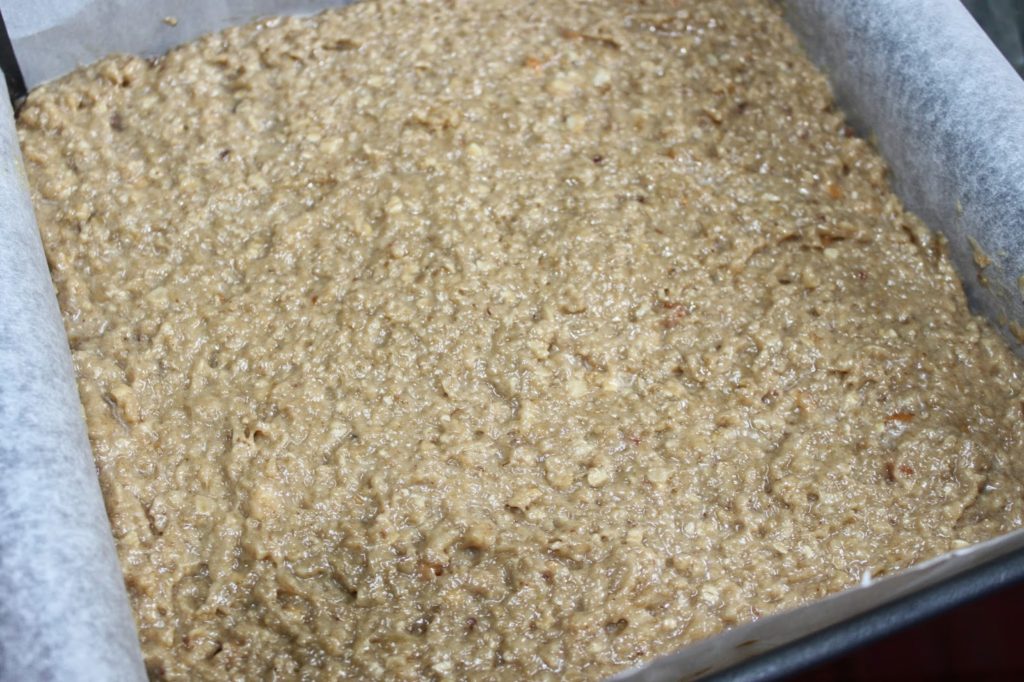 Bake in a preheated oven at 170°C for about 30 minutes. Keep an eye on it. The cake should be evenly browned.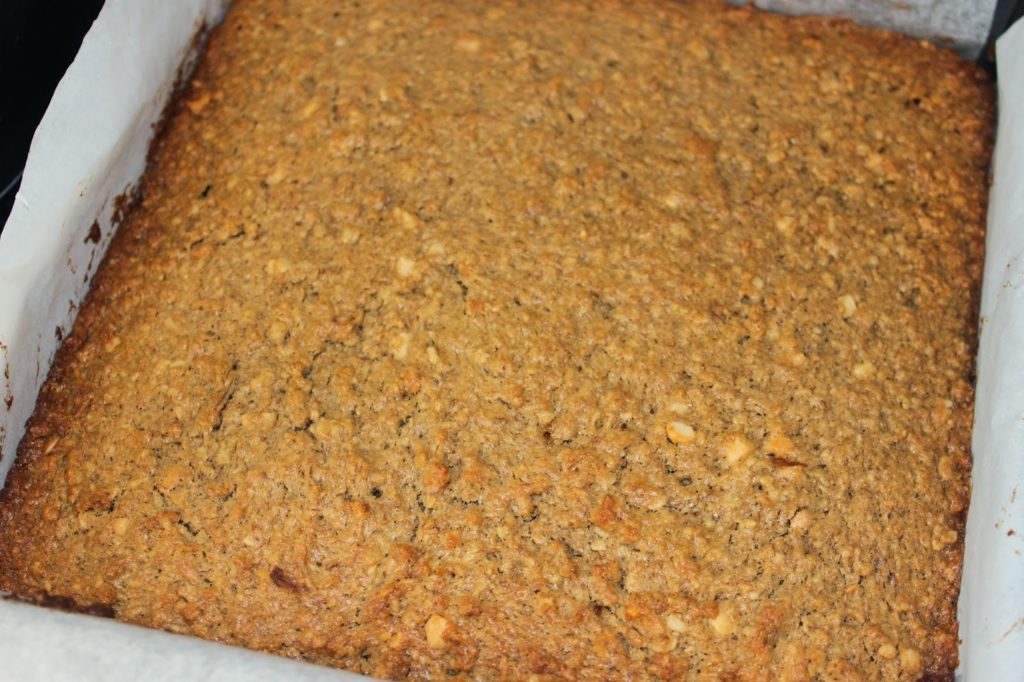 Let it cool before cutting it into pieces and enjoying it as a snack or breakfast.