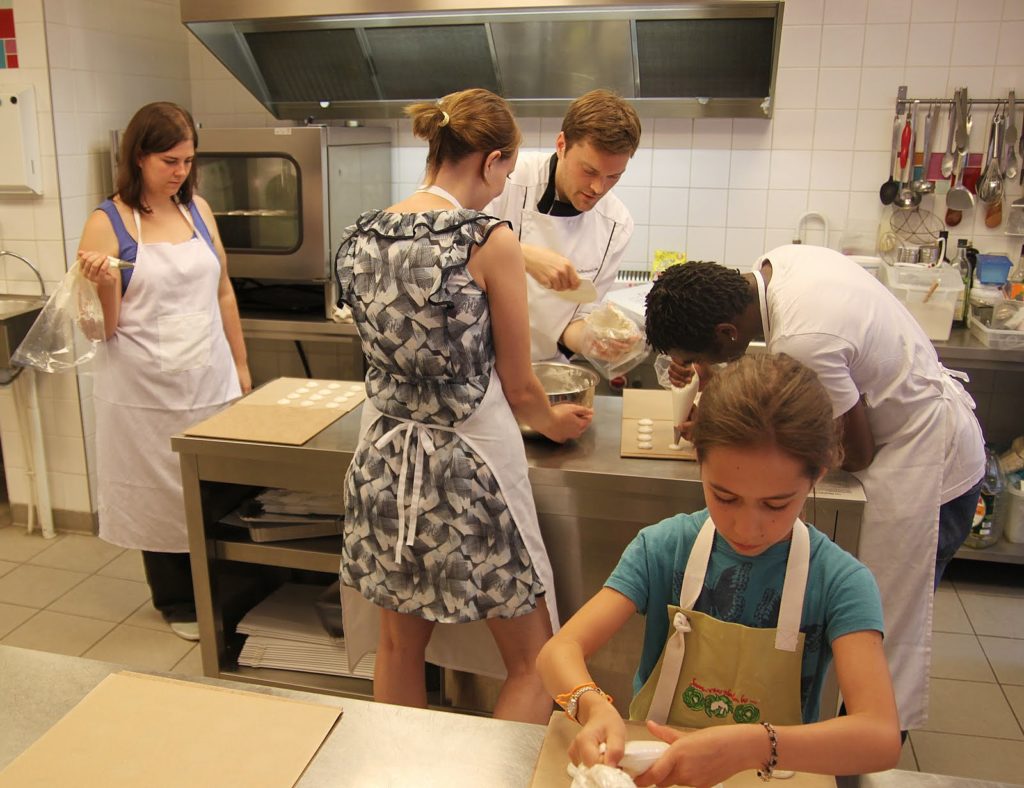 Everyone is welcomed with his sleeve and the famous recipe for orange blossom macaroons.
There's no age limit for getting involved!
Even pregnant, you have to check the temperature of the sugar…
Everything has to be weighed and some people are on sugar duty!
With my exclusive method, it's impossible to miss your macaroons! To discover the secrets, you must register quickly!
All the macaroons baked perfectly.
I think the students will have a hard time waiting for the 24 hour rest, necessary to the macaroons.
The macaroons are filled one by one with the pocket.
A real macaroon factory was born at the Queens!
In the end, the macaroons await their fate.
Everyone leaves with their own airtight box (that the students bring), to put them in the fridge right away.
And as always, we did not escape to the traditional photo and mint tea. Thank you to everyone for coming and to the Queens for making my classes possible.