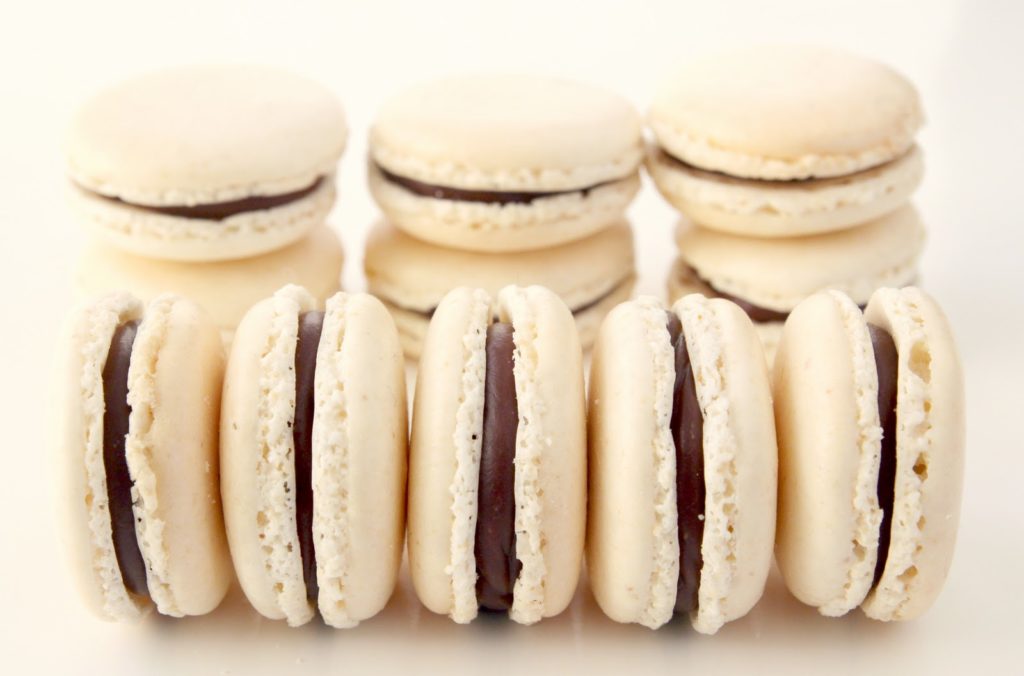 After the success of the
Assassin
, the cake I developed with caramel and chocolate (which gives an incredible texture if you use the right size mold!), I thought that a ganache for macaroons on the same principle would be interesting. So I tried it and the macaroons are really delicious: a ganache made of salted and hot caramel poured over milk chocolate. The texture is chewy and almost like soft carambar! So get to work on your pots and pans!
Recipe for chocolate-caramel macaroons (for a good thirty filled macaroons):
-a basic recipe for macaroons (recipe
HERE
)
-150g of Isigny fresh cream
-230g of milk chocolate (milk couverture)
Make a basic macaroon recipe. All explanations are HERE.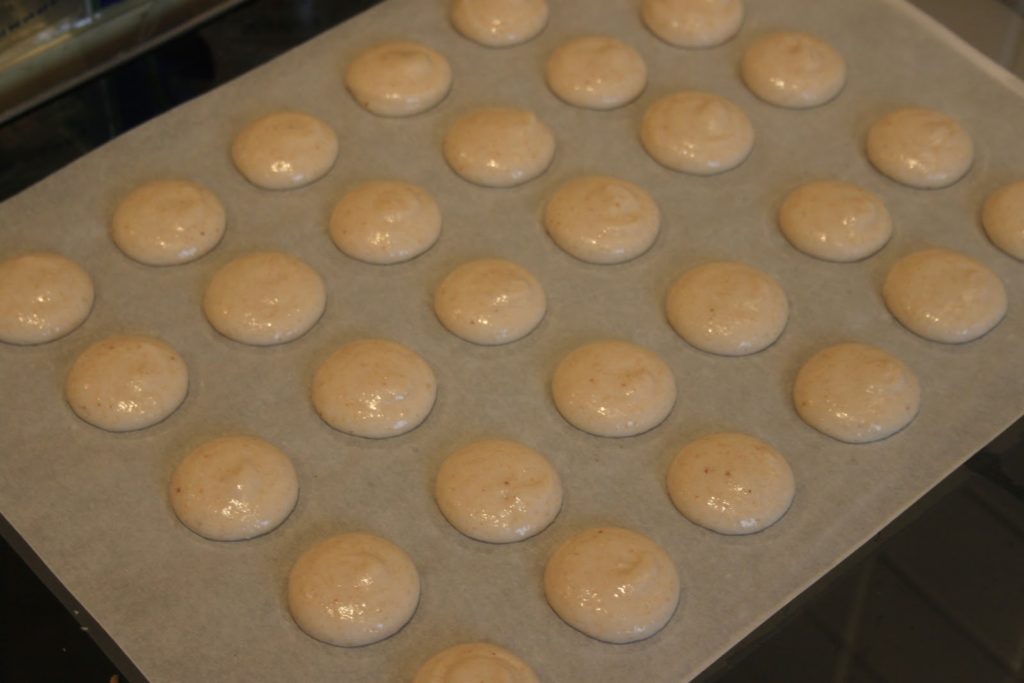 Place sugar, salt and glucose syrup in a saucepan over moderate heat with a dash of water.
Obtain a fairly strong caramel because the cream will lighten it. Heat the cream in the microwave, to avoid splashing (cold cream would make the caramel go crazy!). Add the cream slowly, stirring constantly.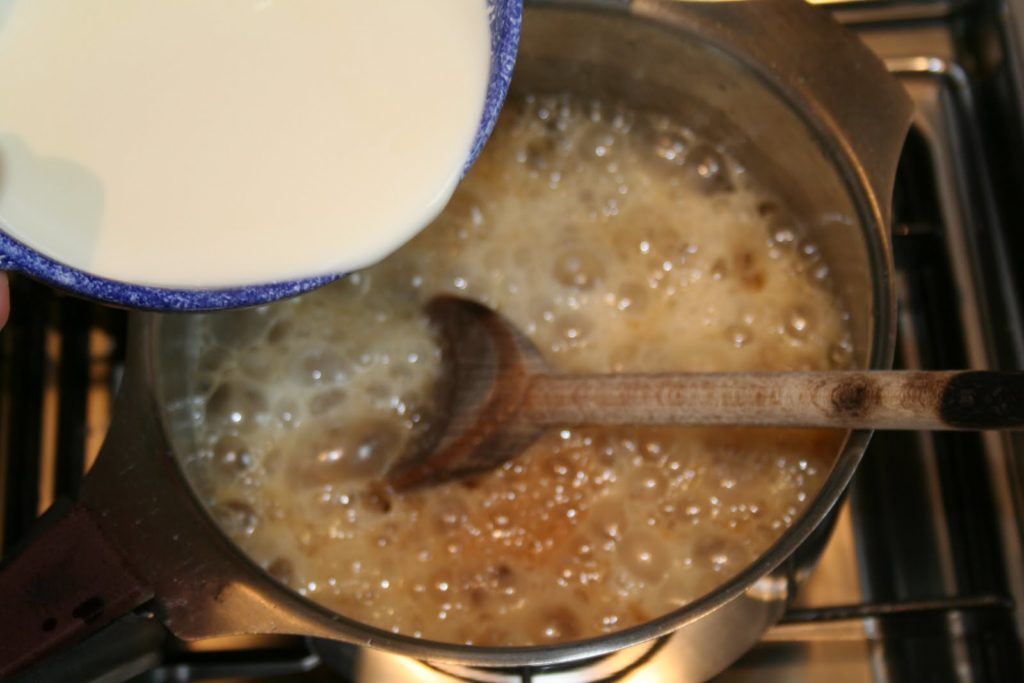 Reheat the cream to melt all the sugar.
Pour the caramel (which is left to fall to 100°C) on the milk chocolate.
Let stand for 30 seconds to let the chocolate melt.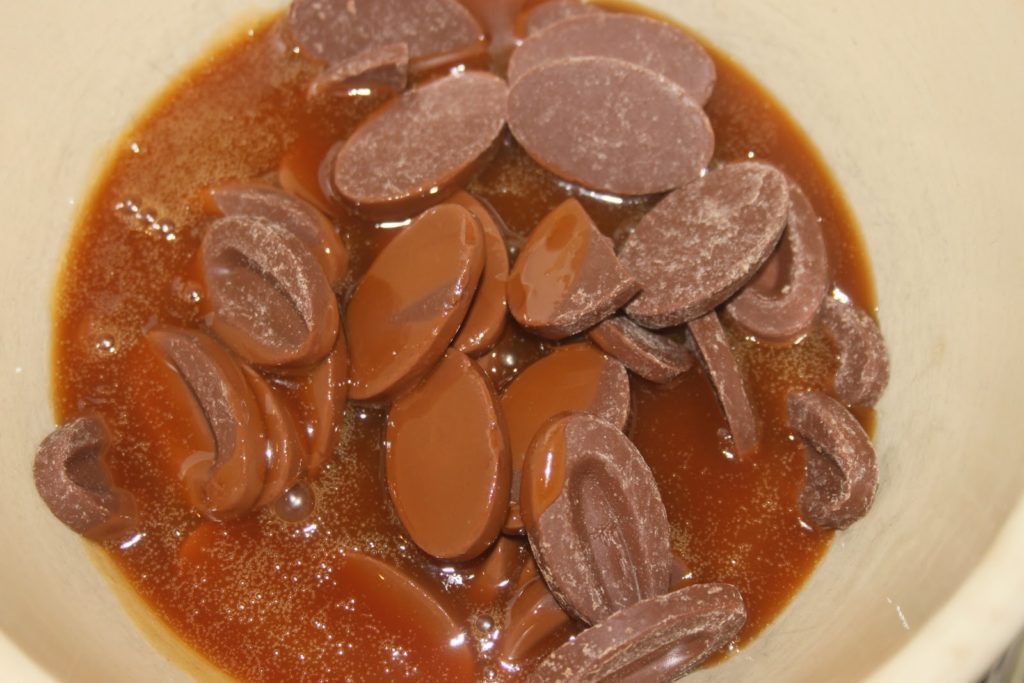 Then mix gently with a spoon.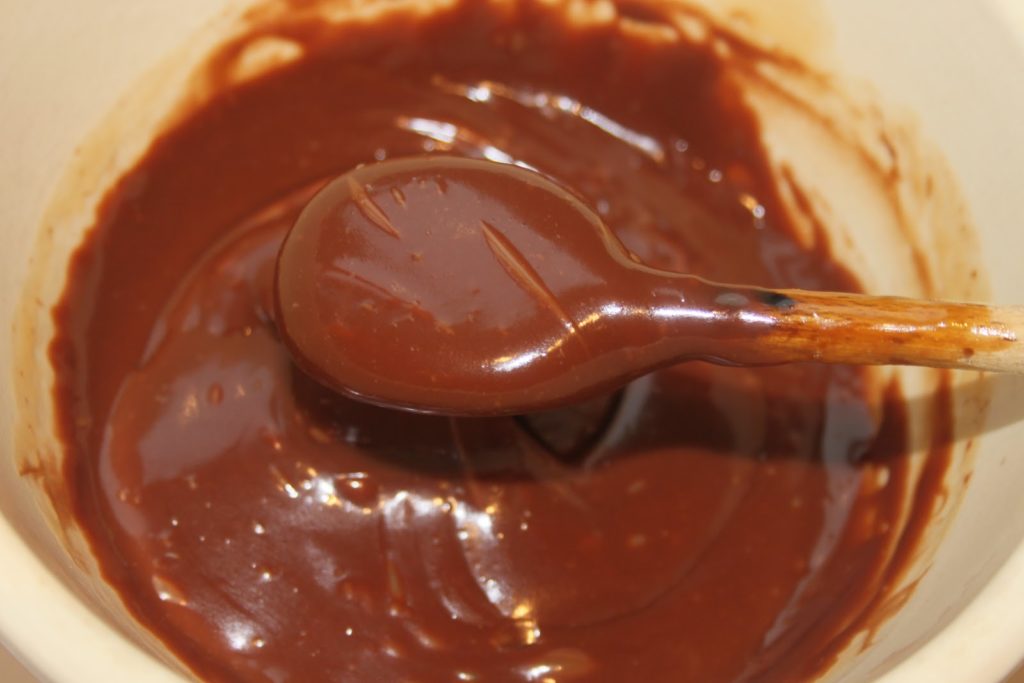 Filter the ganache on contact (with cling film directly on the ganache) then let cool completely. When the ganache is soft (not runny), put it in a bag with a 12mm nozzle.
Garnish the macaroon shells two by two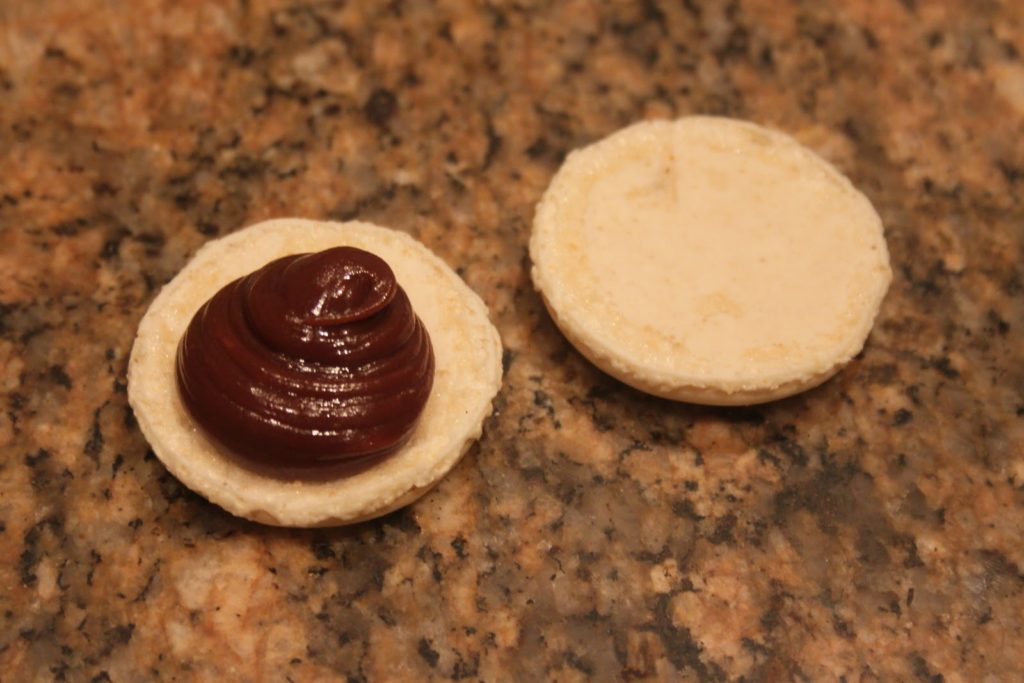 As usual for macaroons, put them in an airtight box for at least 24 hours in the fridge before devouring them!