I promised you, here are the coconut sesame and peanut pearls. After the coconut pearls with egg cream(recipe HERE), this variant is simpler in its ingredients, easier to find (there will always be the glutinous rice flour!). It is also completely and naturally gluten-free, so it is a good option for those with intolerance.
Recette 16 boules coco :
For the dough:
200g glutinous rice flour
55g of sugar
130g boiling water
50g of dehydrated coconut for rolling
For the stuffing:
45g unsalted roasted peanuts
45g of toasted sesame seeds
45g unsweetened desiccated coconut
45g of sugar
Instructions :
Mix the glutinous rice flour and sugar in a bowl.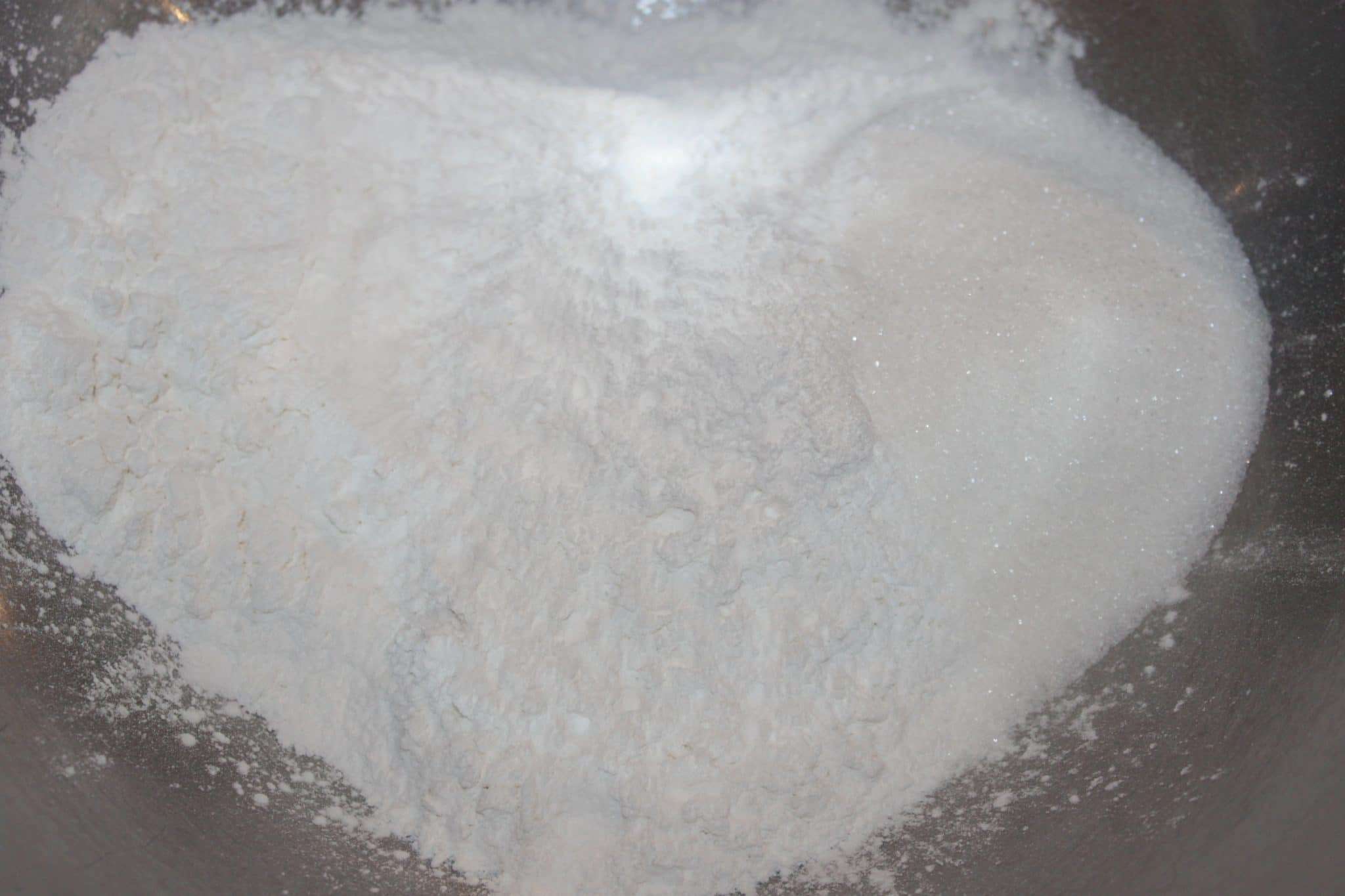 Boil the 130g of water and pour it all at once while mixing.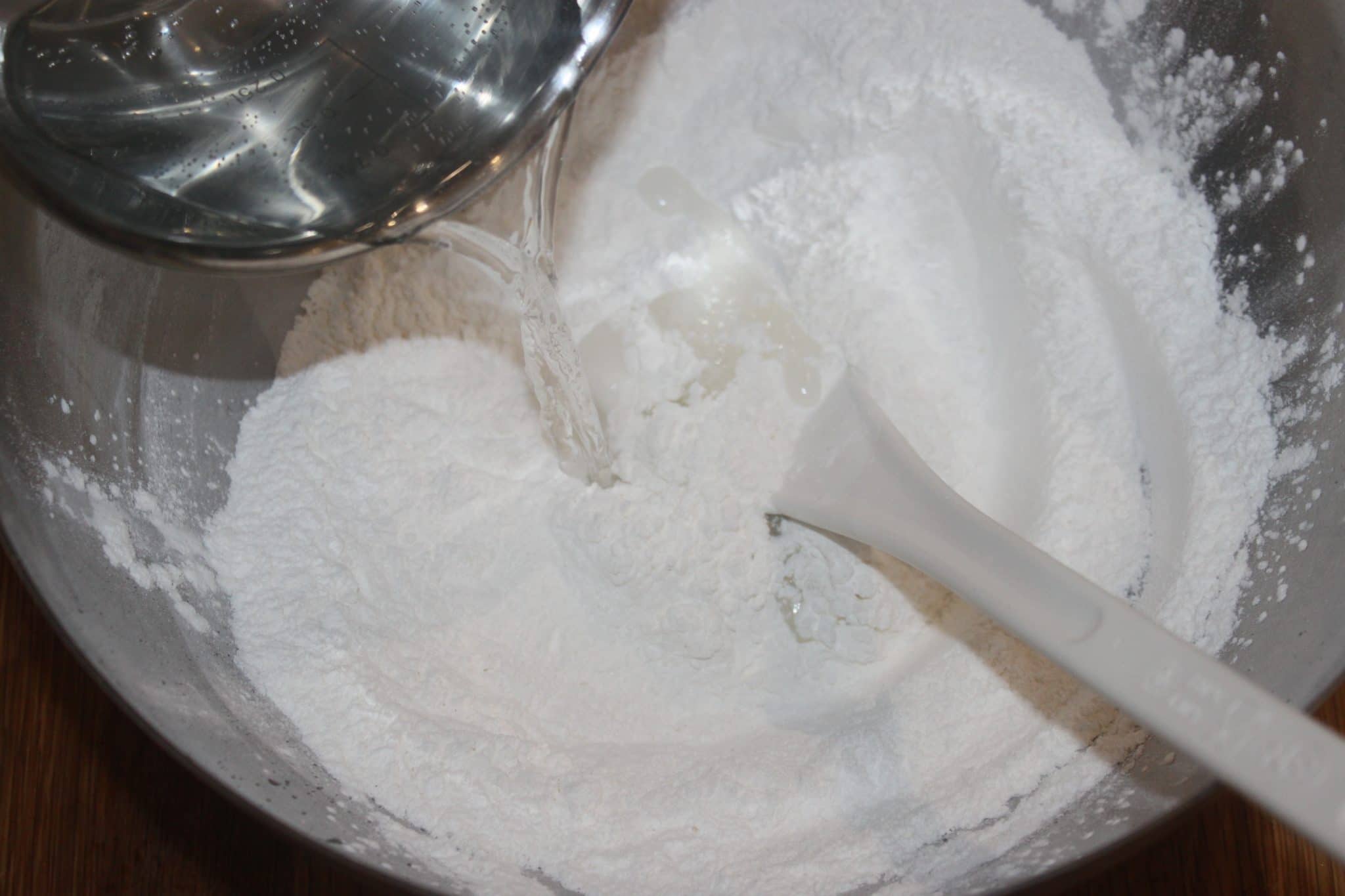 After a minute, you should be able to mix by hand.
Mix by kneading the dough well. Pour what you have onto a work surface.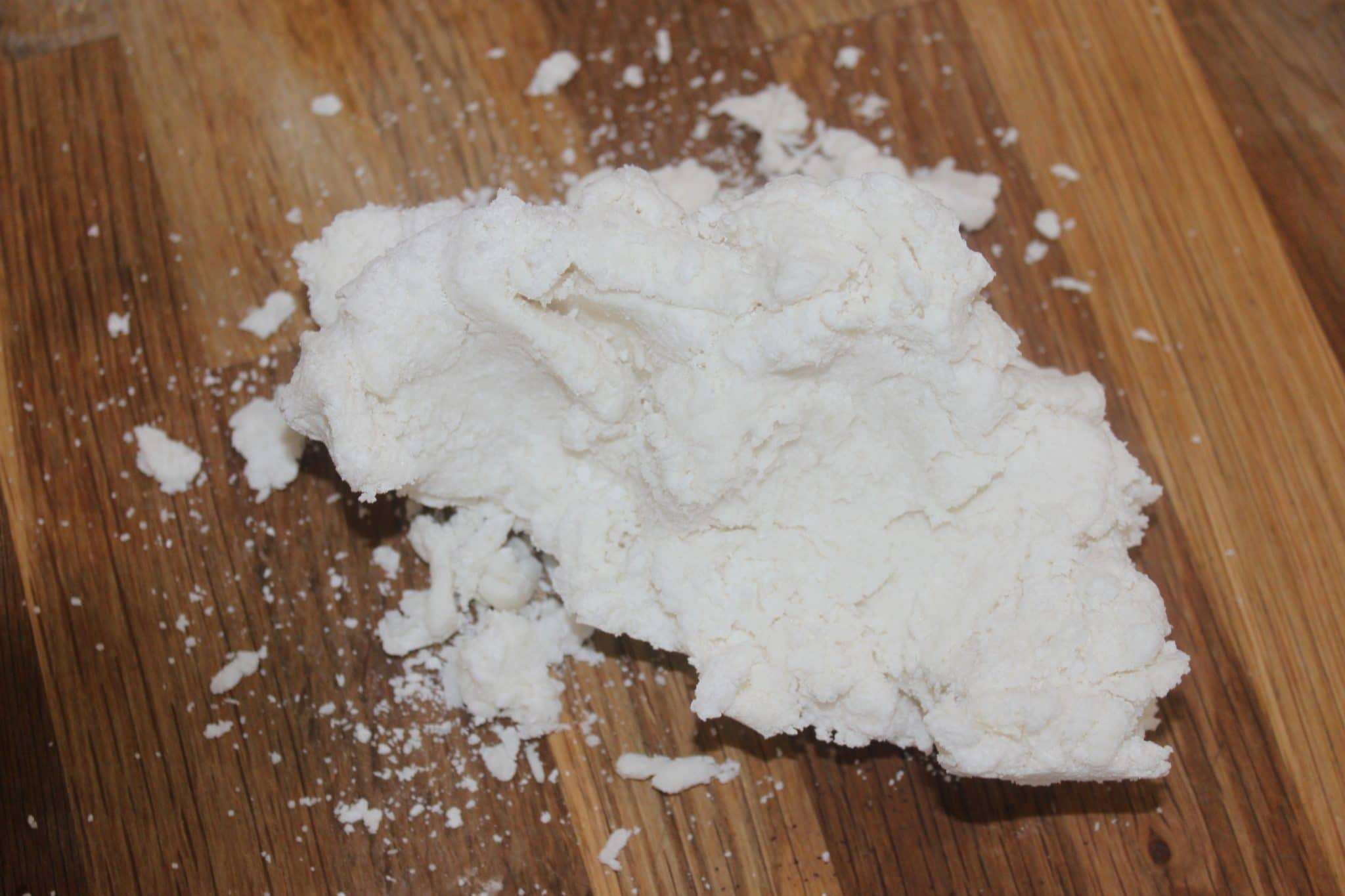 Knead again until you have a homogeneous dough.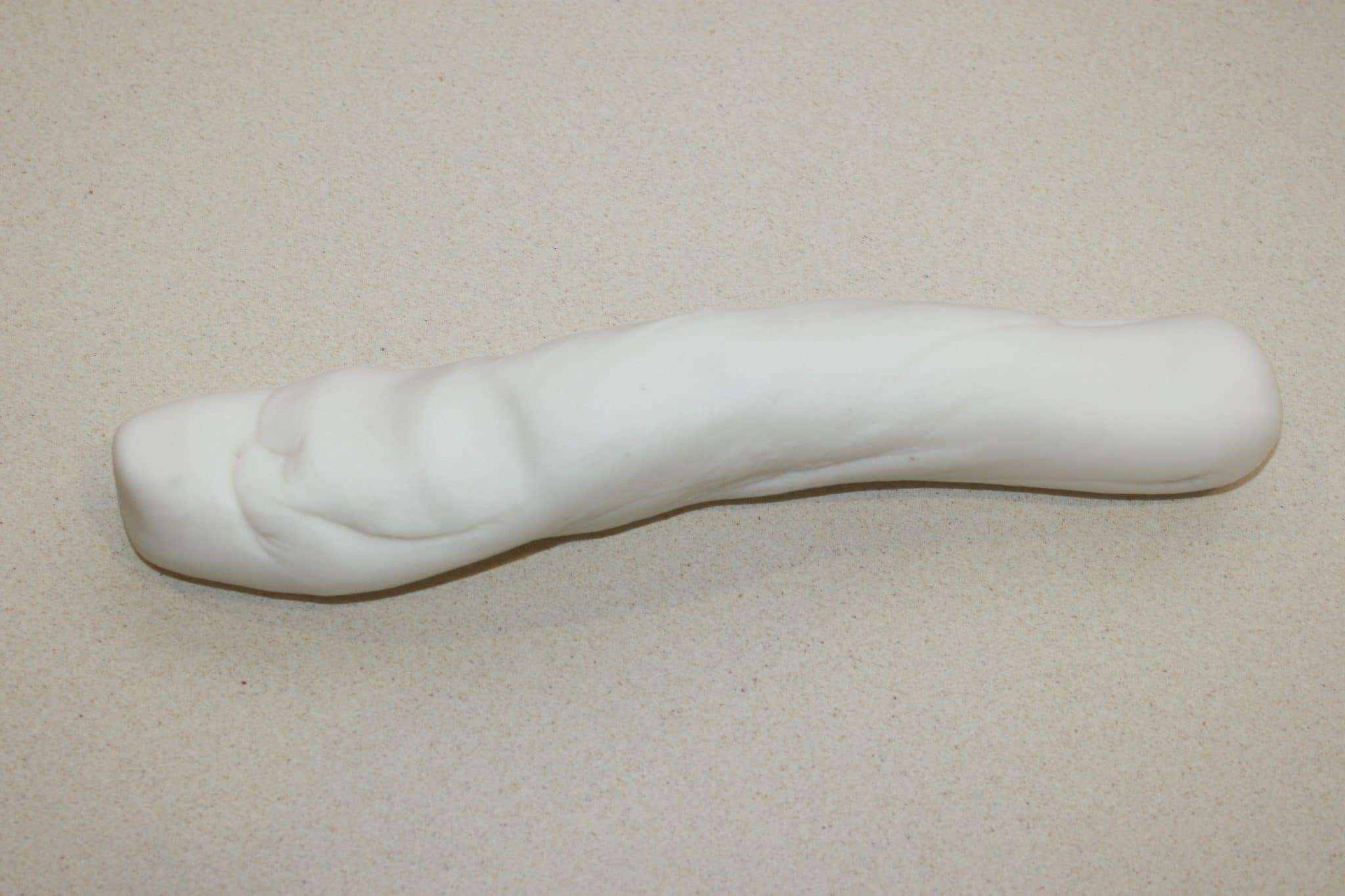 Knead by rolling into a ball, then folding into thirds.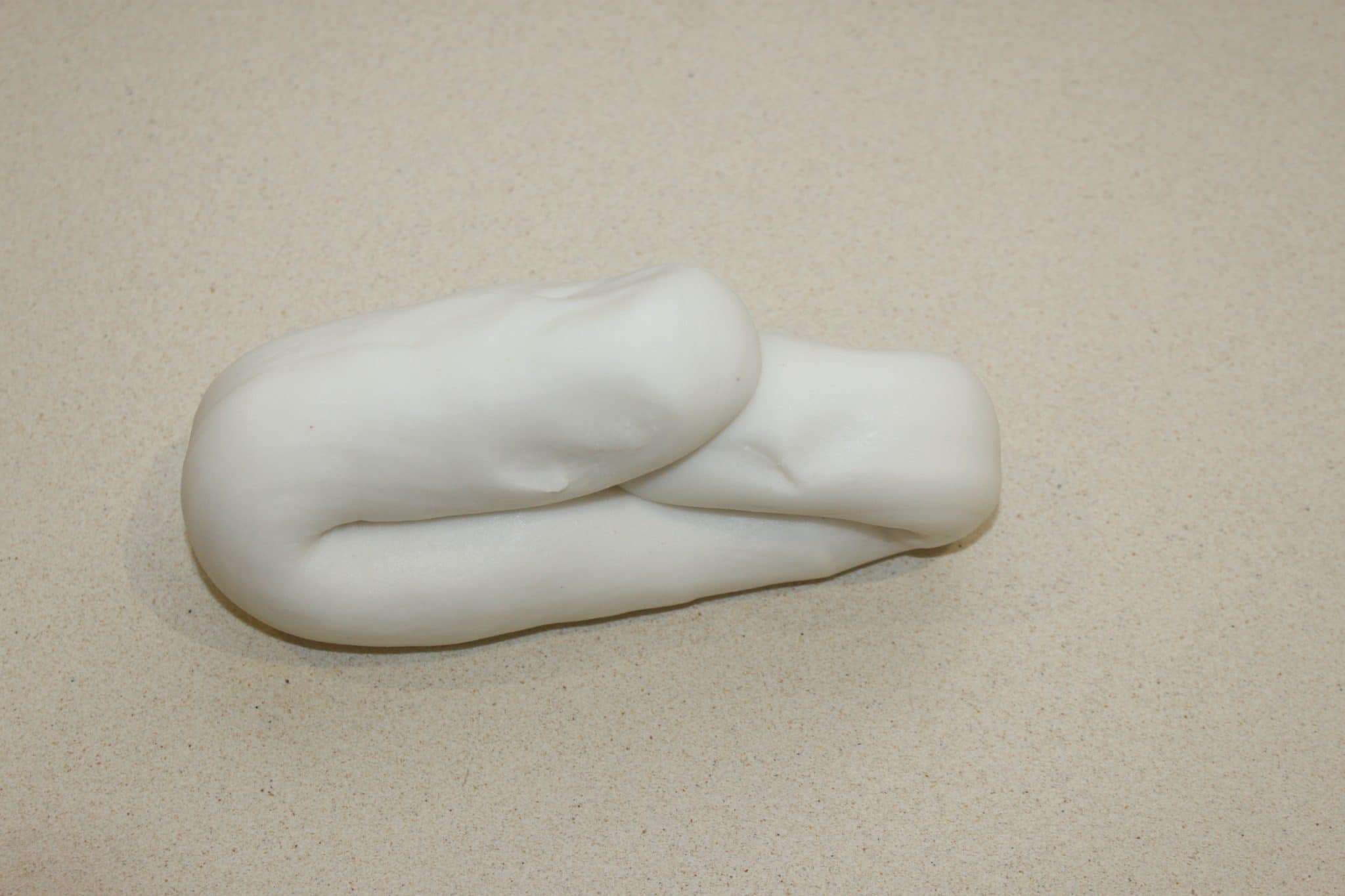 Keep the resulting dough in a film to prevent it from drying out.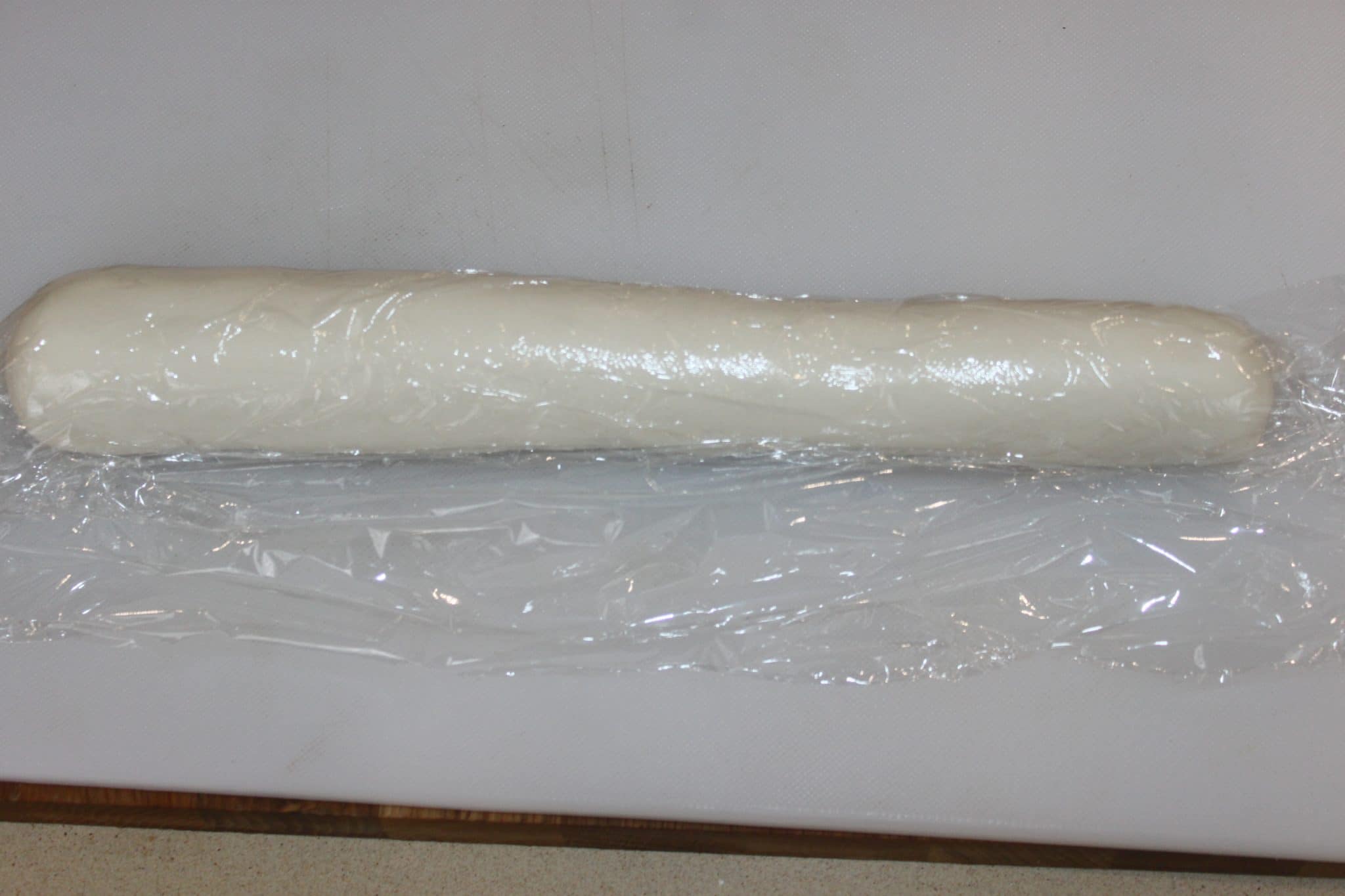 For the stuffing. Put the unsalted roasted peanuts in a small blender to grind them into a powder.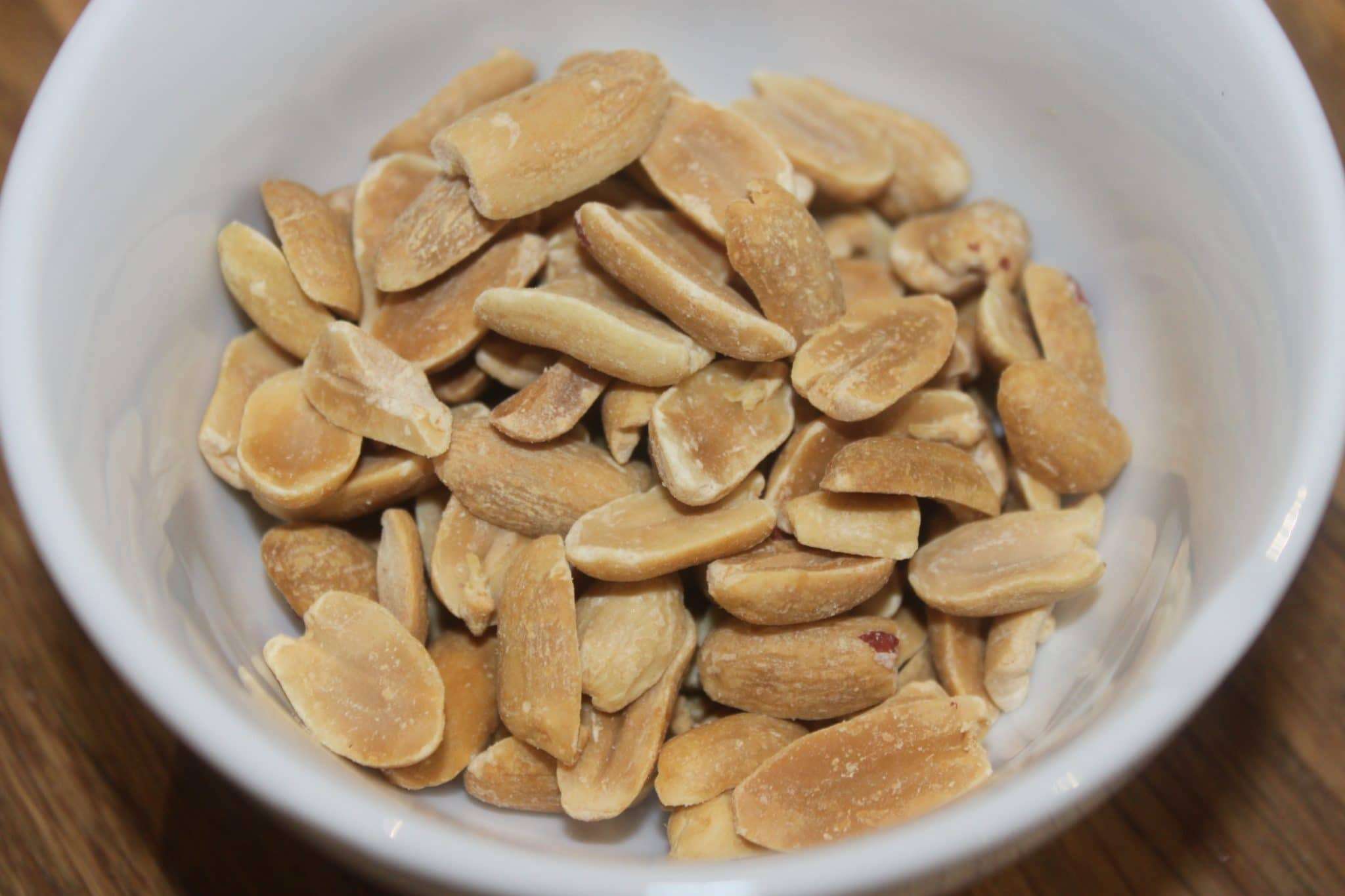 Be sure to use toasted sesame seeds!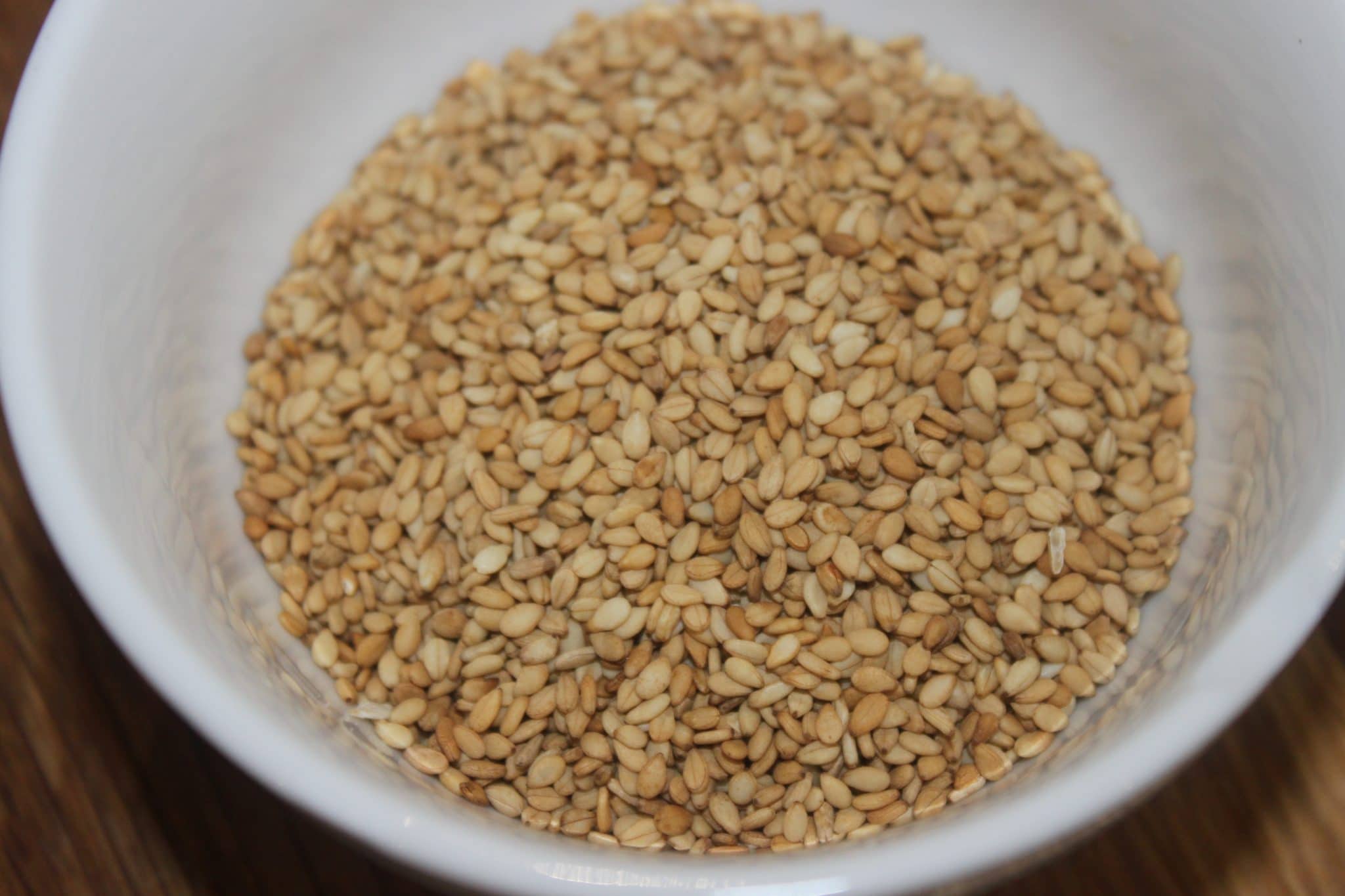 Mix the peanuts, sesame seeds, peanuts and sugar and that's it.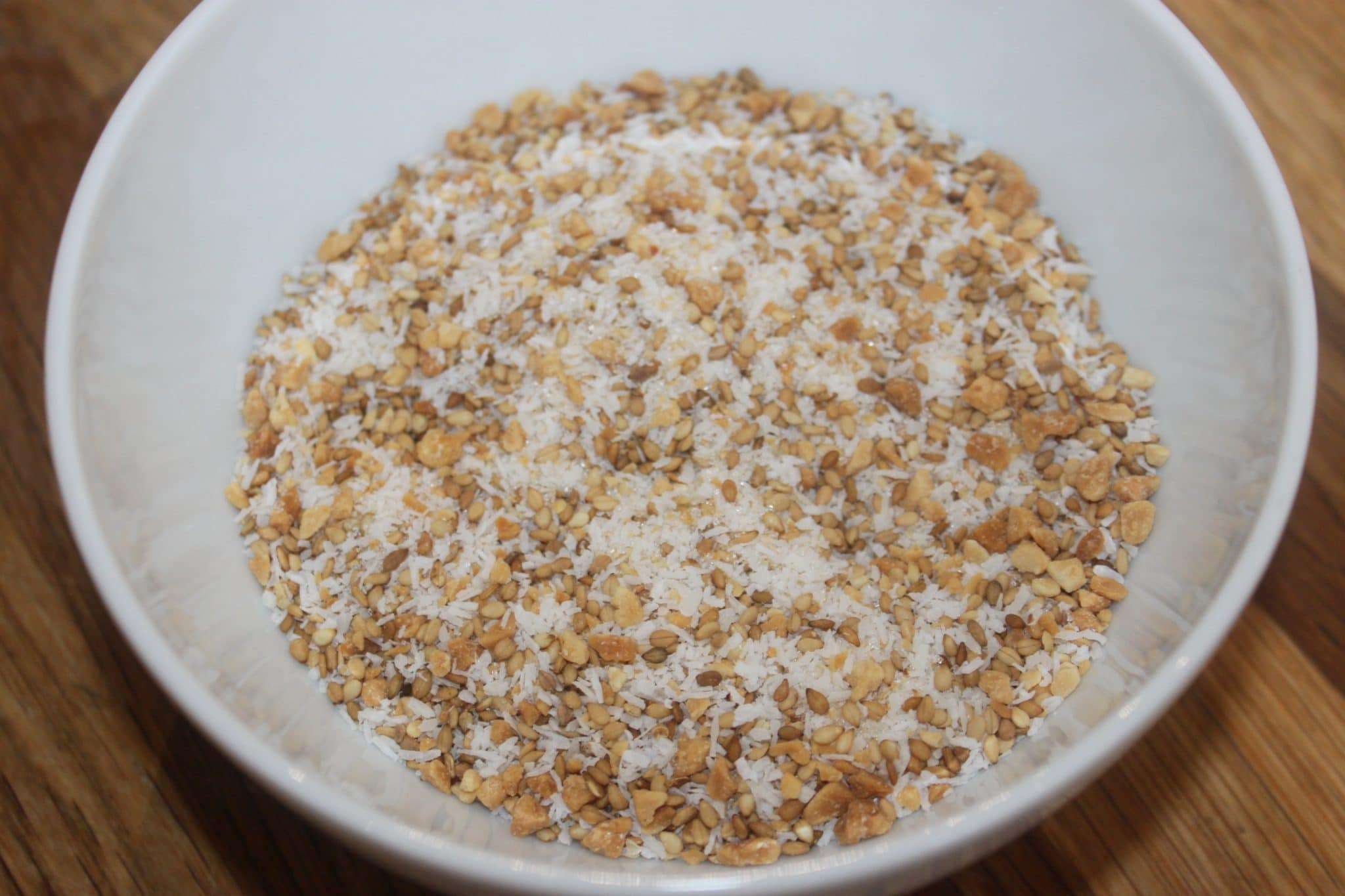 Take a 20g pellet.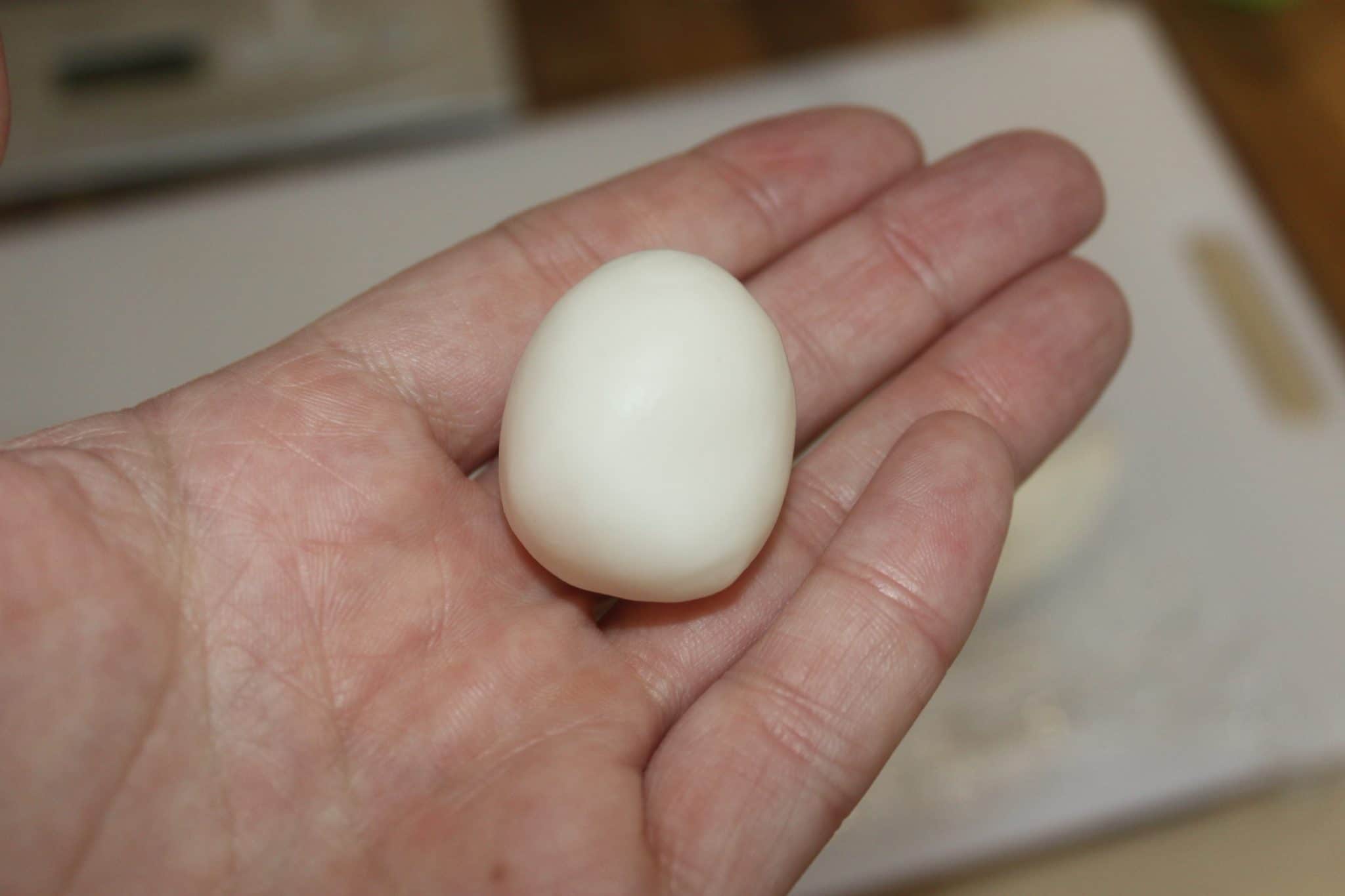 Flatten it into a small, not too thin cake.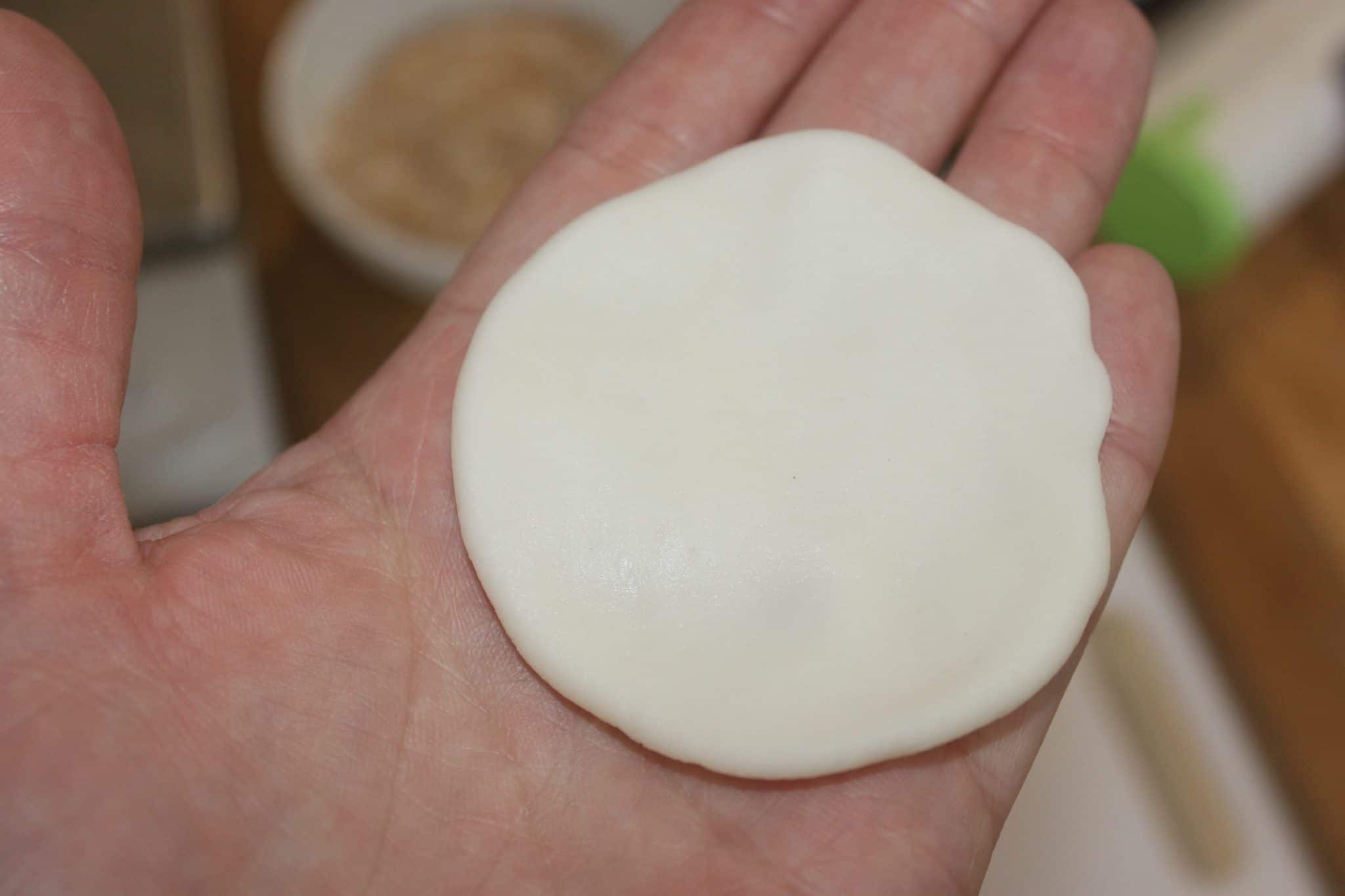 Garnish with a heaping teaspoon of stuffing.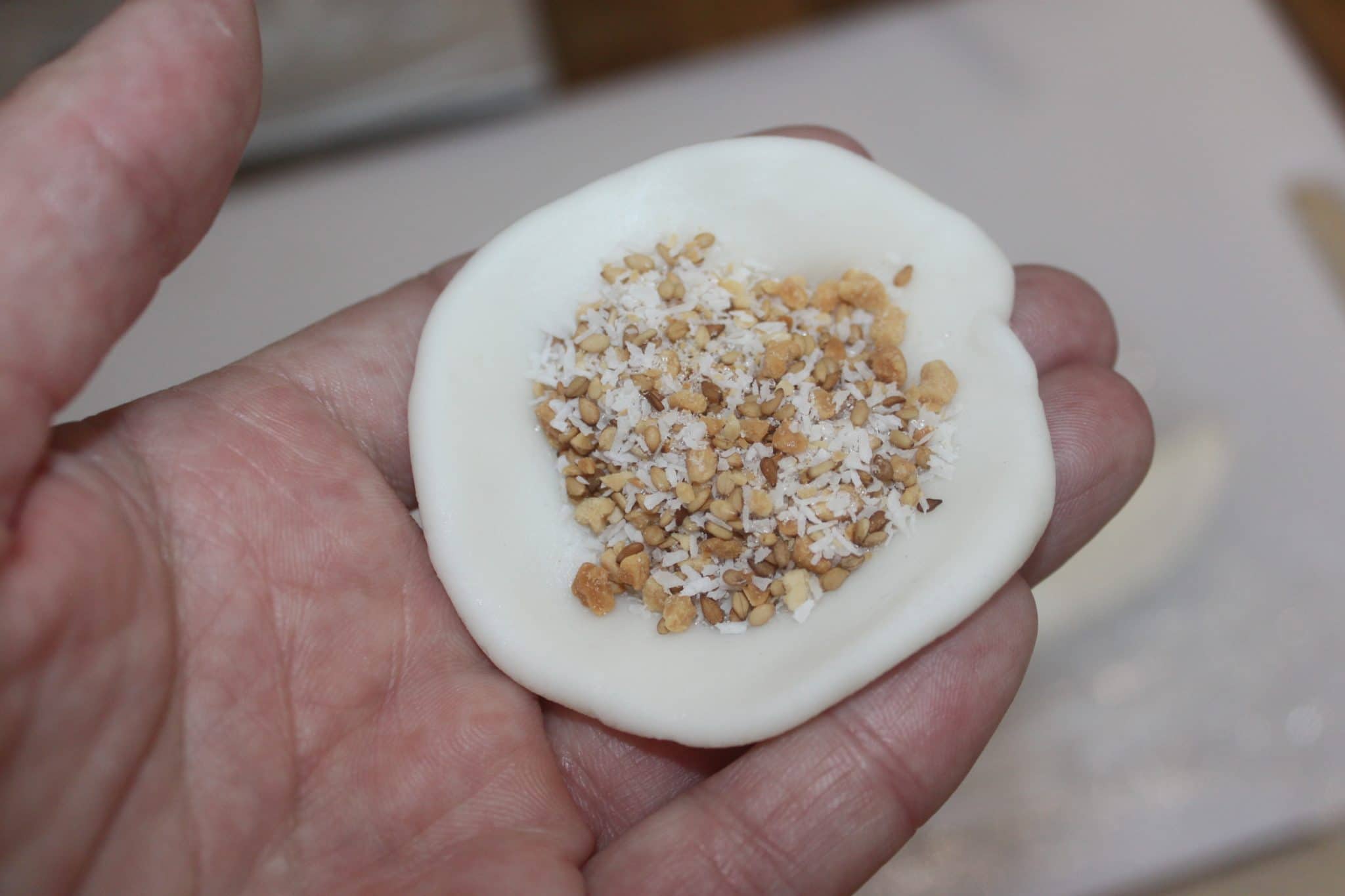 Close carefully.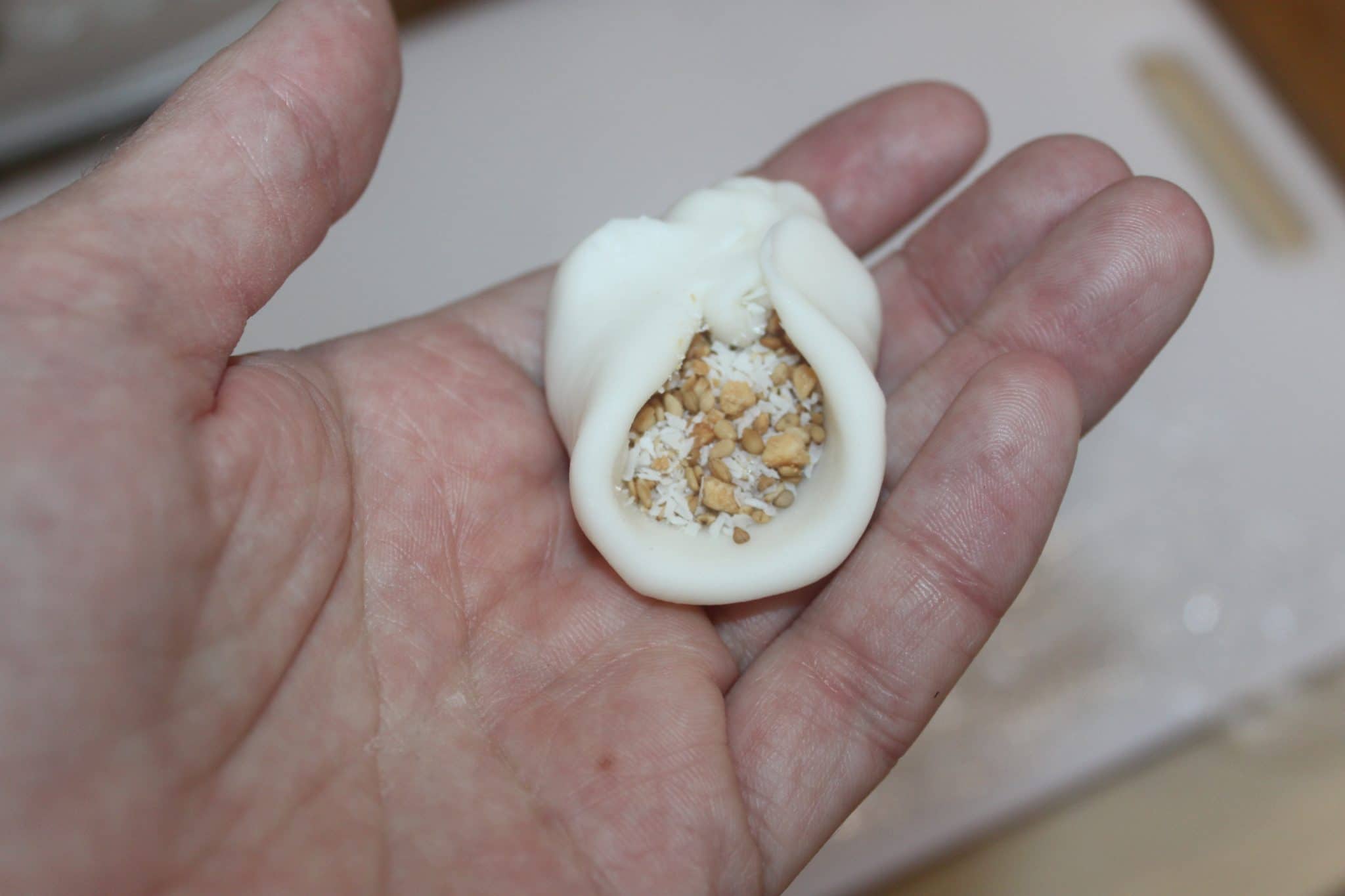 Gently roll into a ball. Do the same for all the balls.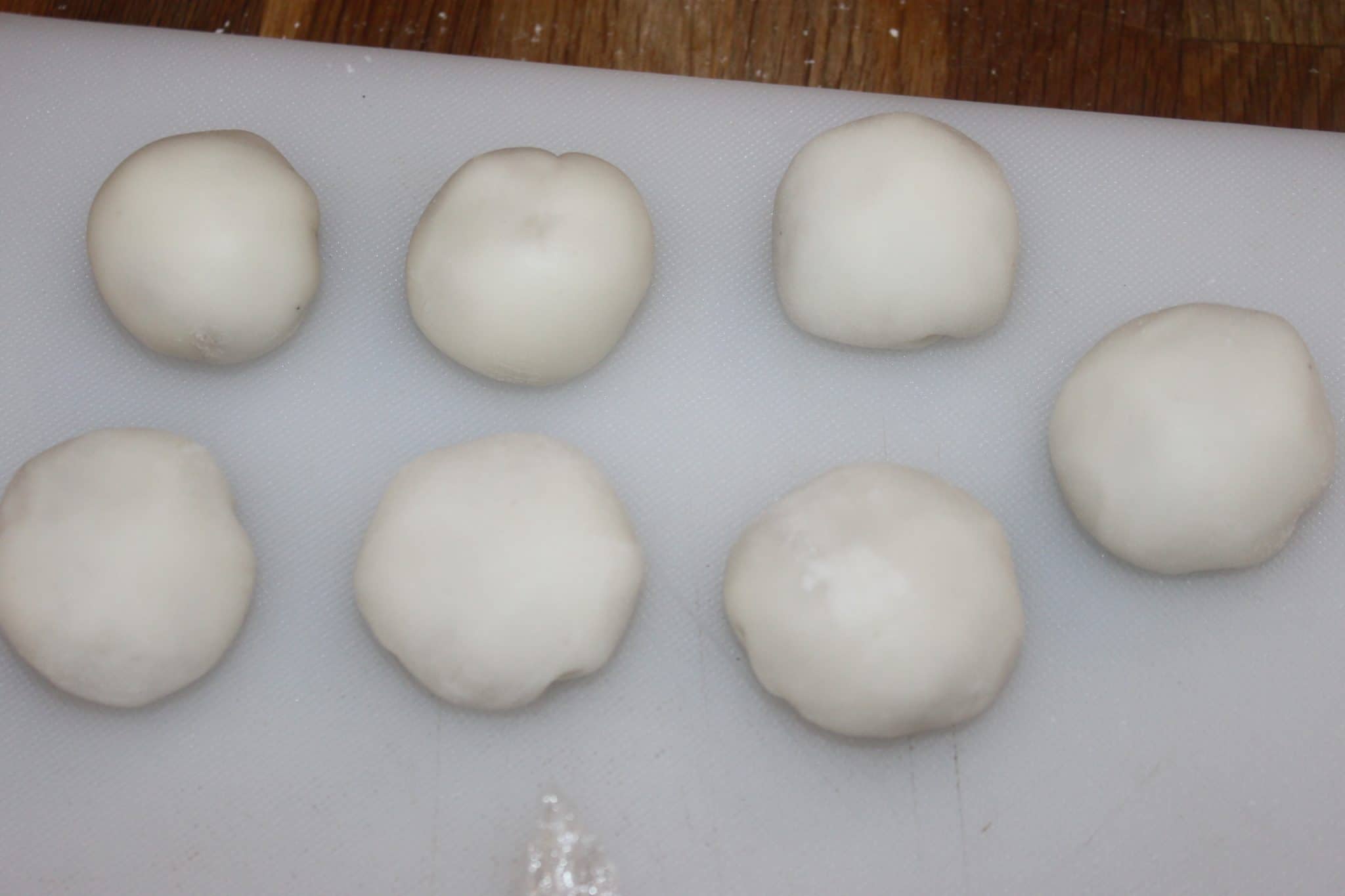 Soak the dumplings in cold water.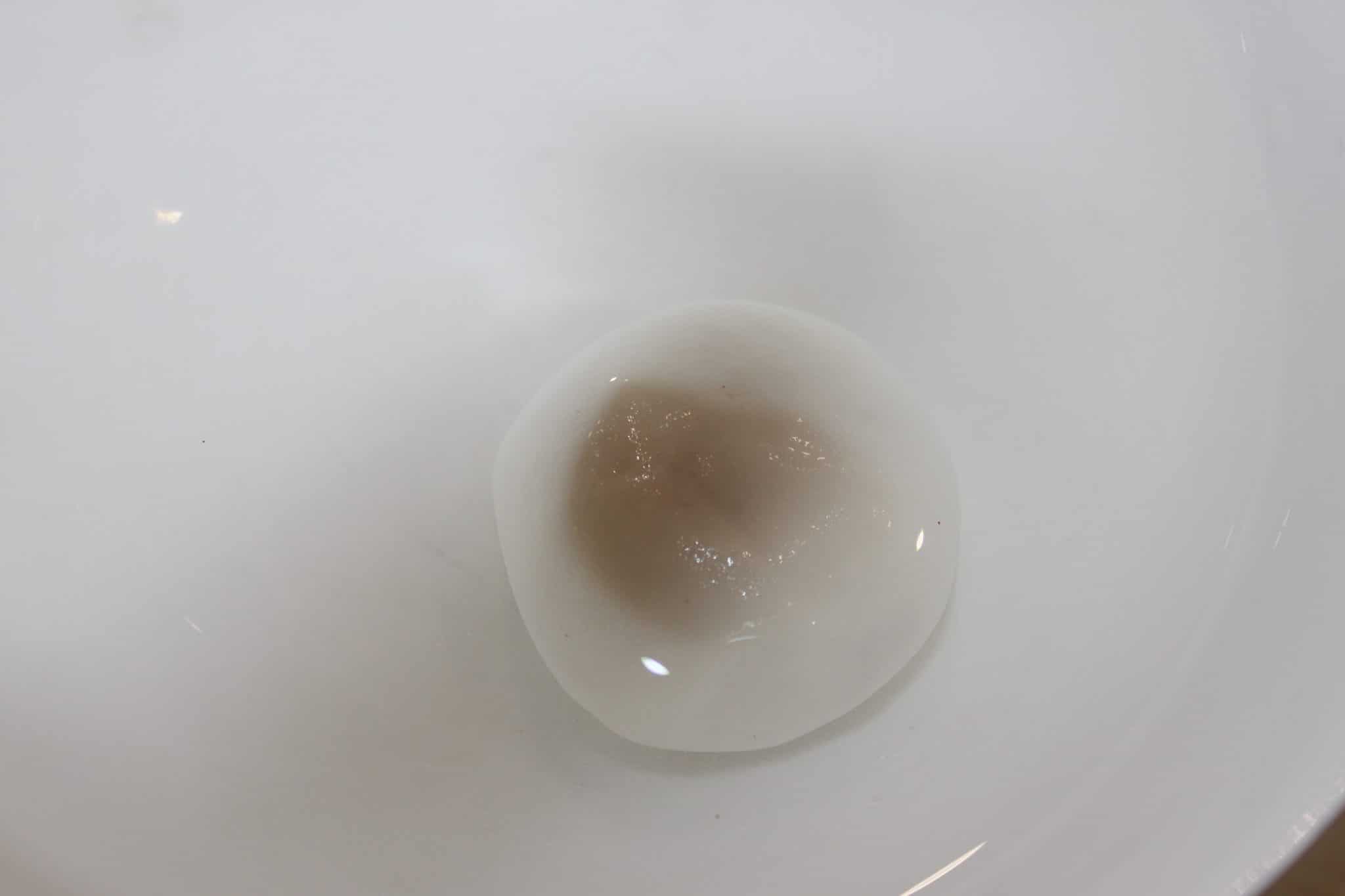 Then roll them in desiccated coconut.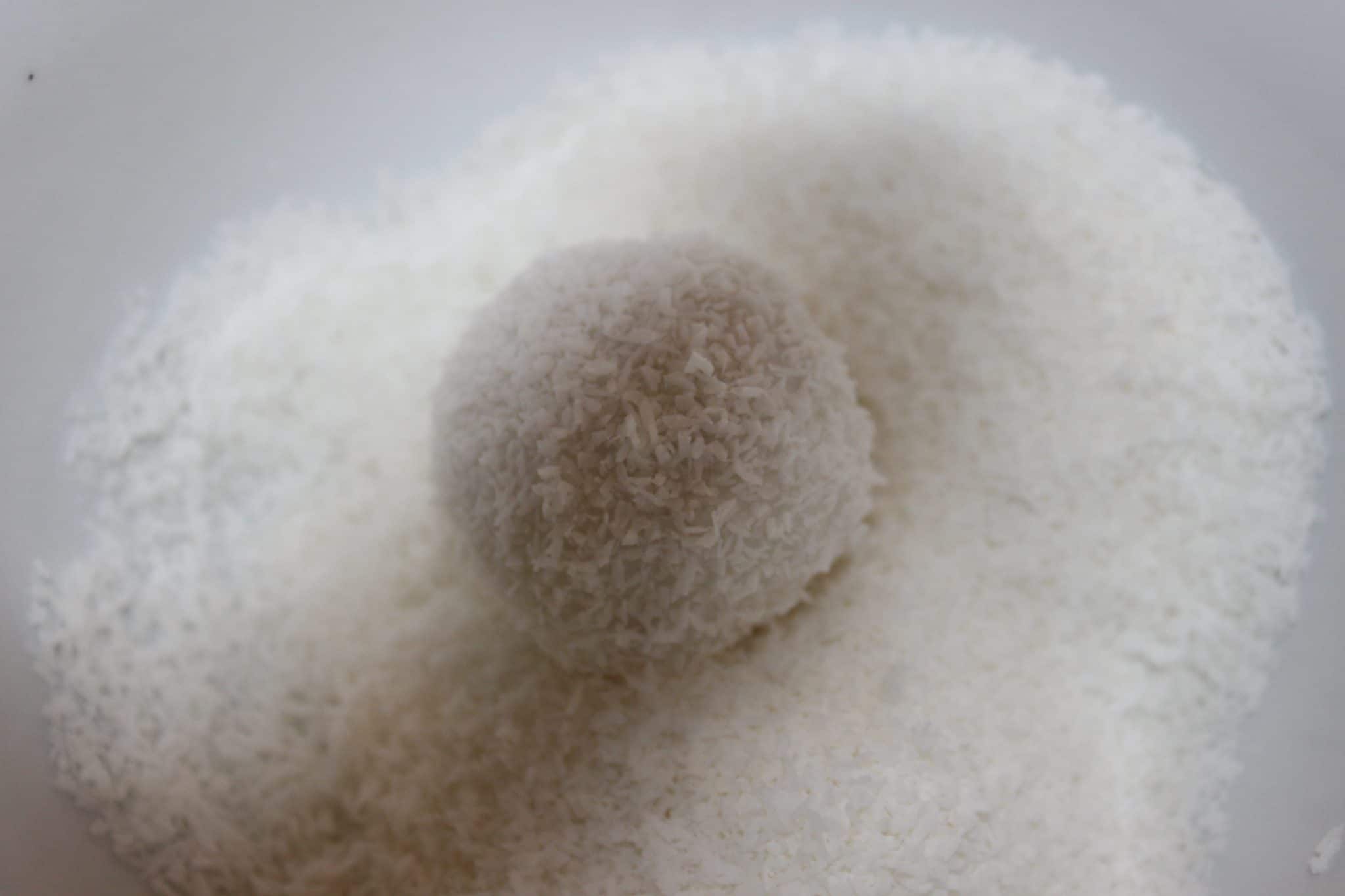 Place them in the steamer basket as you go.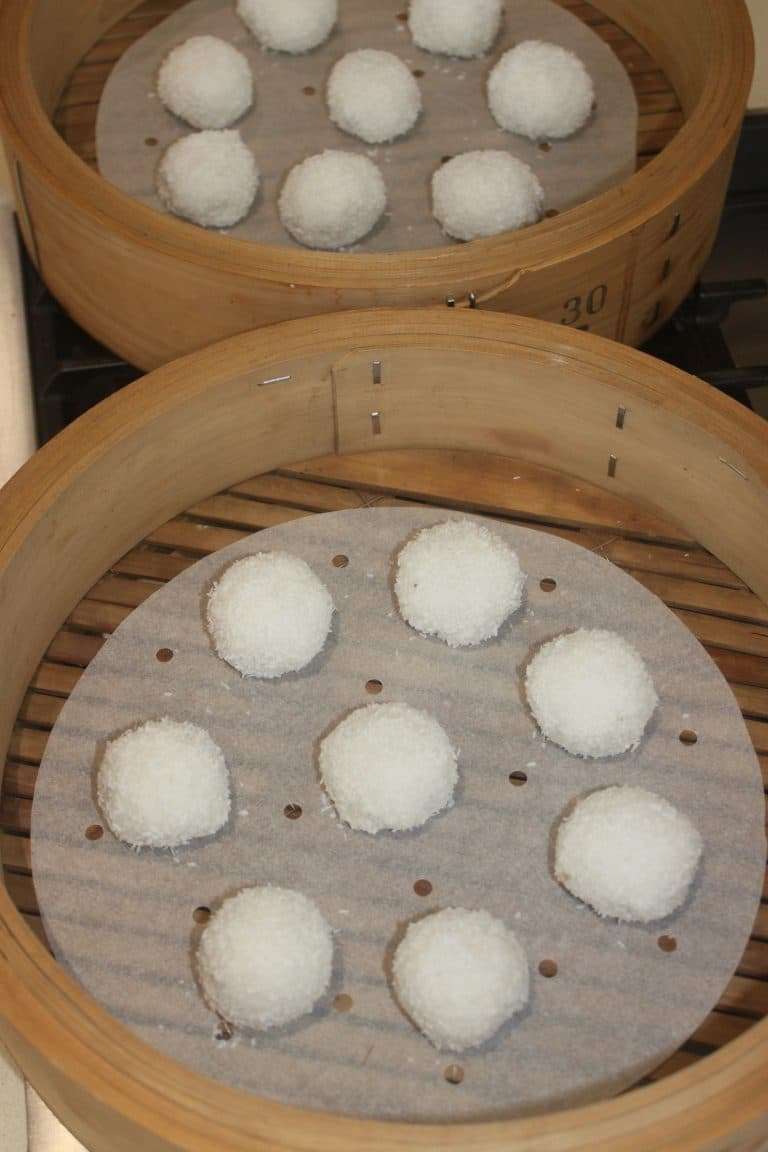 Cook with the lid closed (not as shown in the photo) for 20 minutes on fairly high steam.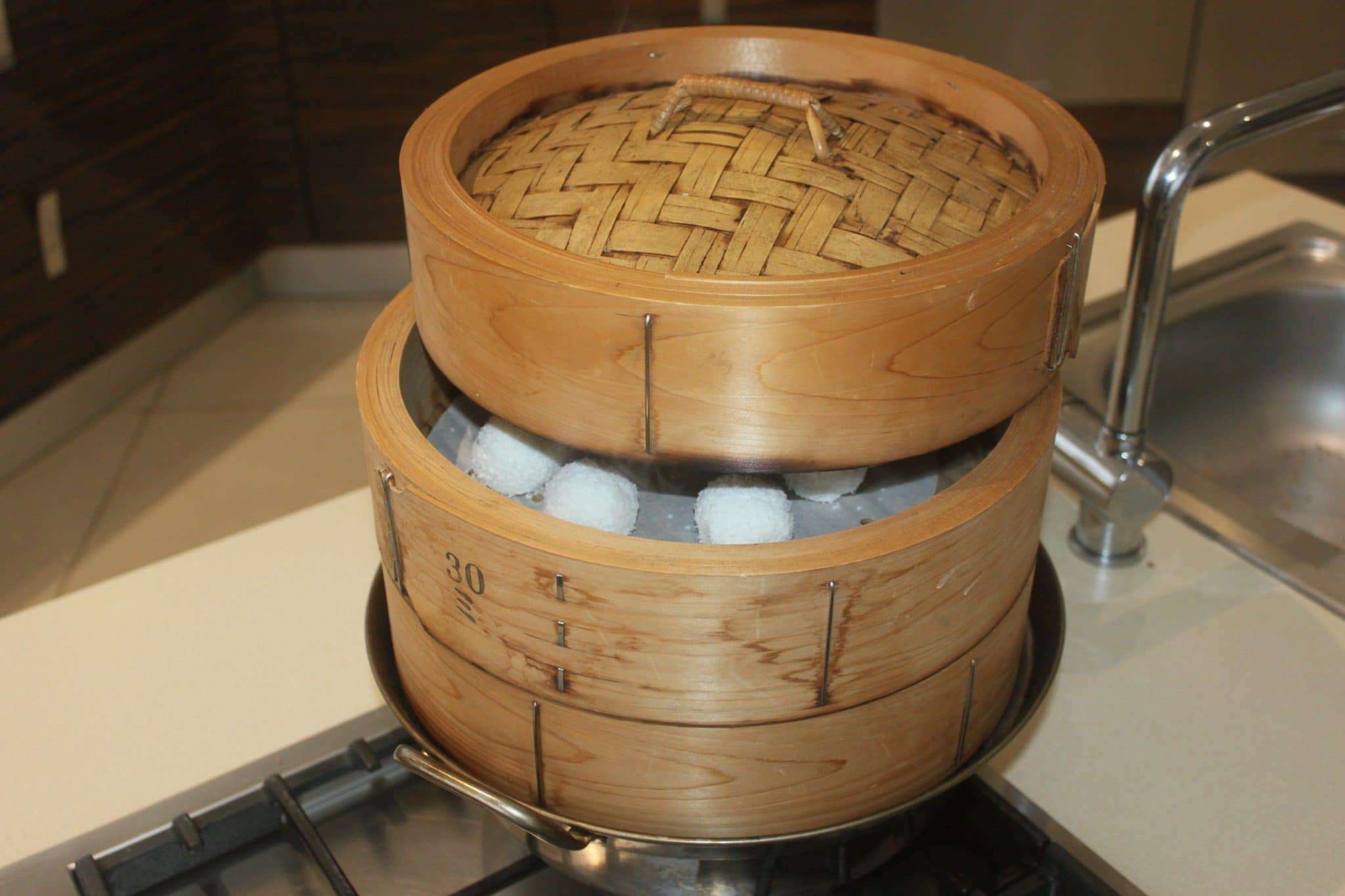 The pearls are cooked!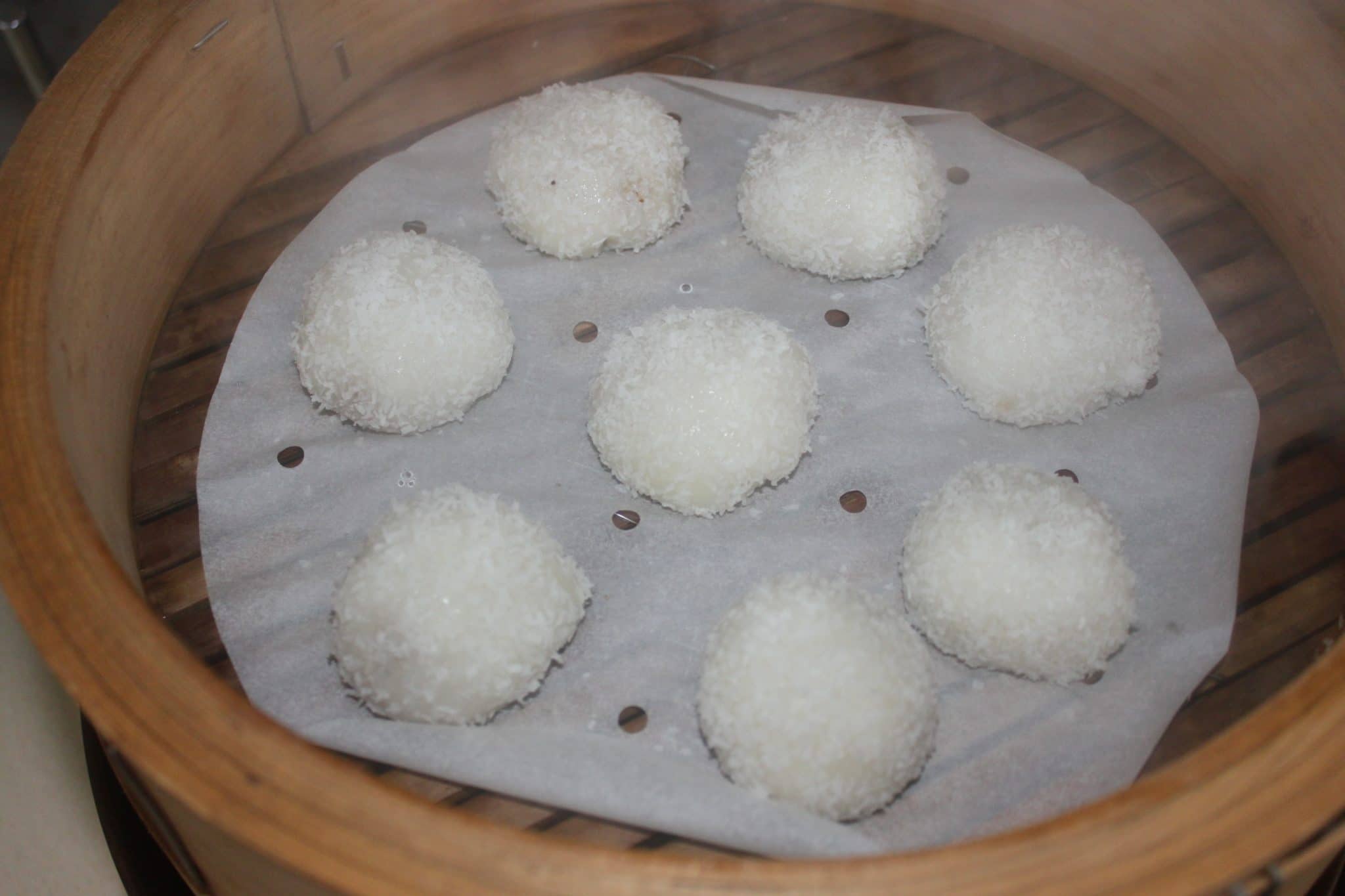 To store them, wrap them individually in cling film. To reheat, steam or microwave. They will become all soft again.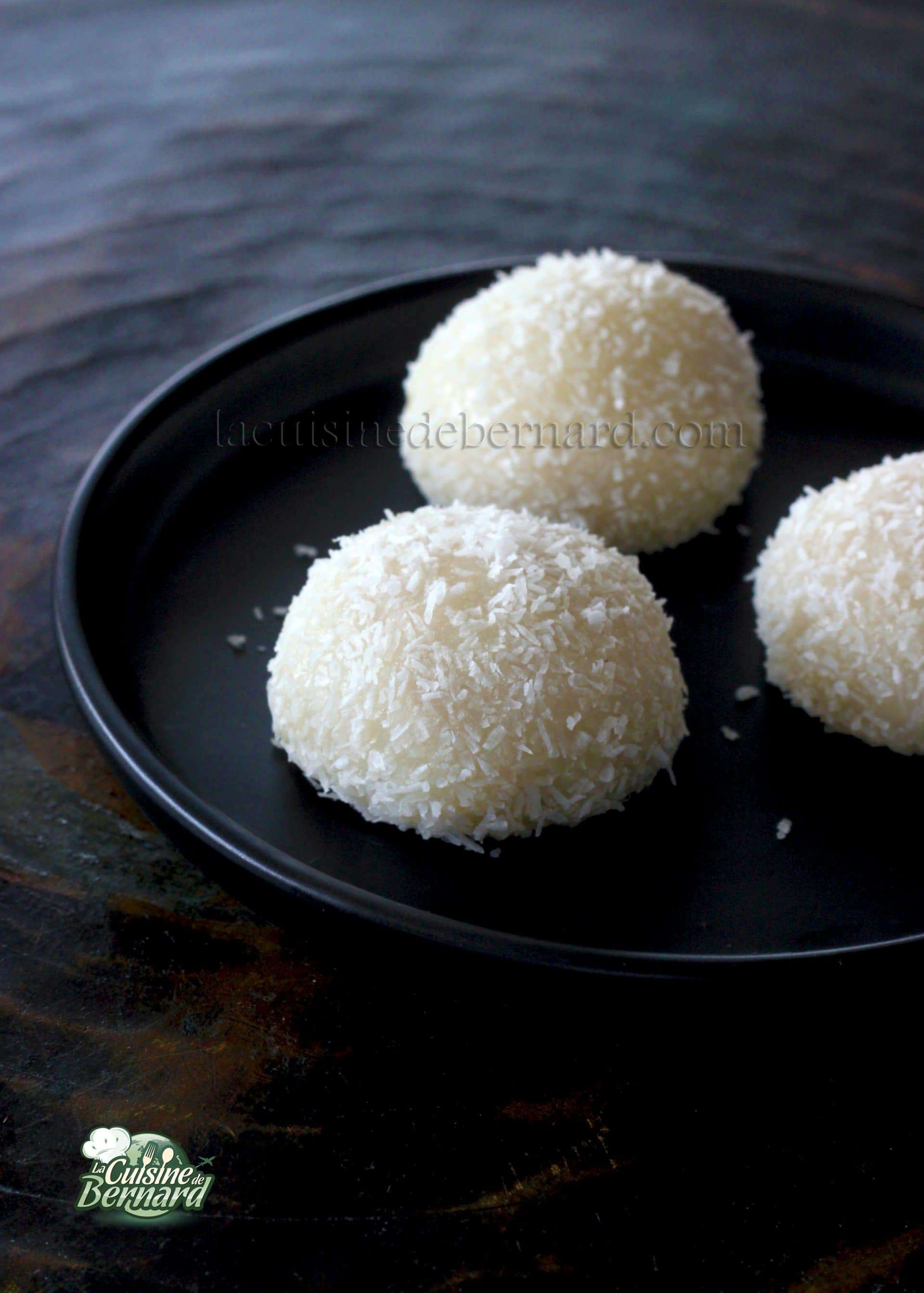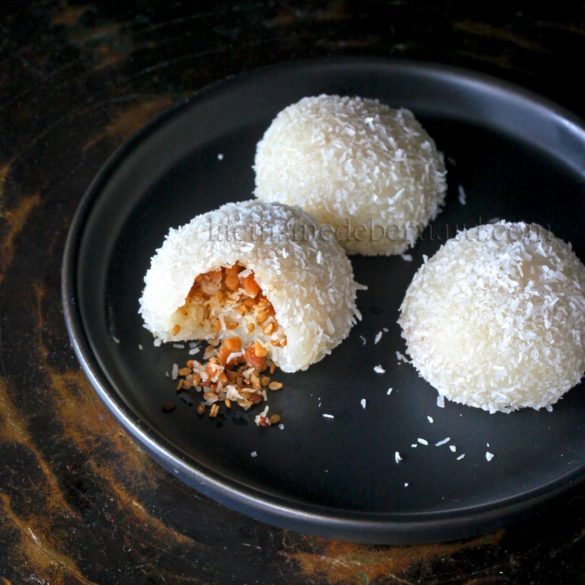 Perles coco sésame cacahuètes
Je vous les avais promises, voici les perles coco sésame et cacahuètes. Après les perles coco à la crème d'œuf (recette ICI), cette variante est plus simple par ses ingrédients, plus faciles à trouver (il y aura toujours la farine de riz gluant !). Elle est en plus totalement et naturellement sans gluten, donc une bonne option pour ceux qui ont une intolérance.
Ingredients
Pour la pâte :
Pour la farce :
Instructions
Mélangez la farine de riz gluant et le sucre dans un récipient.

Faites bouillir les 130g d'eau puis versez d'un coup tout en mélangeant.

Au bout d'une minute, vous devriez pouvoir mélanger à la main.

Mélangez en pétrissant bien la pâte. Versez ce que vous avez sur un plan de travail.

Pétrissez de nouveau jusqu'à avoir une pâte homogène.

Pétrissez en roulant en boudin, puis en pliant en trois.

Gardez la pâte obtenue dans un film pour éviter son dessèchement.

Pour la farce. Mettez les cacahuètes grillées non salées dans un petit mixeur pour les réduire en poudre.

Prenez bien du sésame grillé !

Mélangez les cacahuètes, sésame, noix de cacahuètes et le sucre et c'est tout.

Prenez une boulette de 20g.

Aplatissez-la en une petite galette pas trop fine.

Garnissez avec une bonne cuillerée à café de farce.

Roulez doucement en boule. Faites de même pour toutes les boules.

Trempez les boulettes dans de l'eau froide.

Puis roulez-les dans de la noix de coco déshydratée.

Posez-les au fur et à mesure dans le panier vapeur.

Faites cuire couvercle fermé (pas comme sur la photo donc) pendant 20 minutes sur vapeur assez forte.

Pour les conserver, mettez-les dans du film étirable individuellement. Pour les réchauffer, à la vapeur ou au micro-ondes. Elles redeviendront toutes moelleuses.
Nutrition
Calories:
2258
kcal
Carbohydrates:
300
g
Protein:
38
g
Fat:
109
g
Saturated Fat:
62
g
Polyunsaturated Fat:
19
g
Monounsaturated Fat:
22
g
Sodium:
58
mg
Potassium:
1215
mg
Fiber:
30
g
Sugar:
107
g
Vitamin A:
4
IU
Vitamin C:
1
mg
Calcium:
536
mg
Iron:
12
mg