Here's a simple recipe for crispy, golden shrimp. They are perfect as is with the sauce of your choice, or to incorporate into another recipe that I will tell you about very soon here on my cooking blog!
Recette des Crevettes croustillantes :
a dozen large shrimp, peeled and deveined
12 wooden skewers
1 beaten egg
a bowl of flour
a bowl of fermented milk
a large bowl of panko or breadcrumbs
frying oil
Instructions :
Here are the raw shrimps. Take the size you want.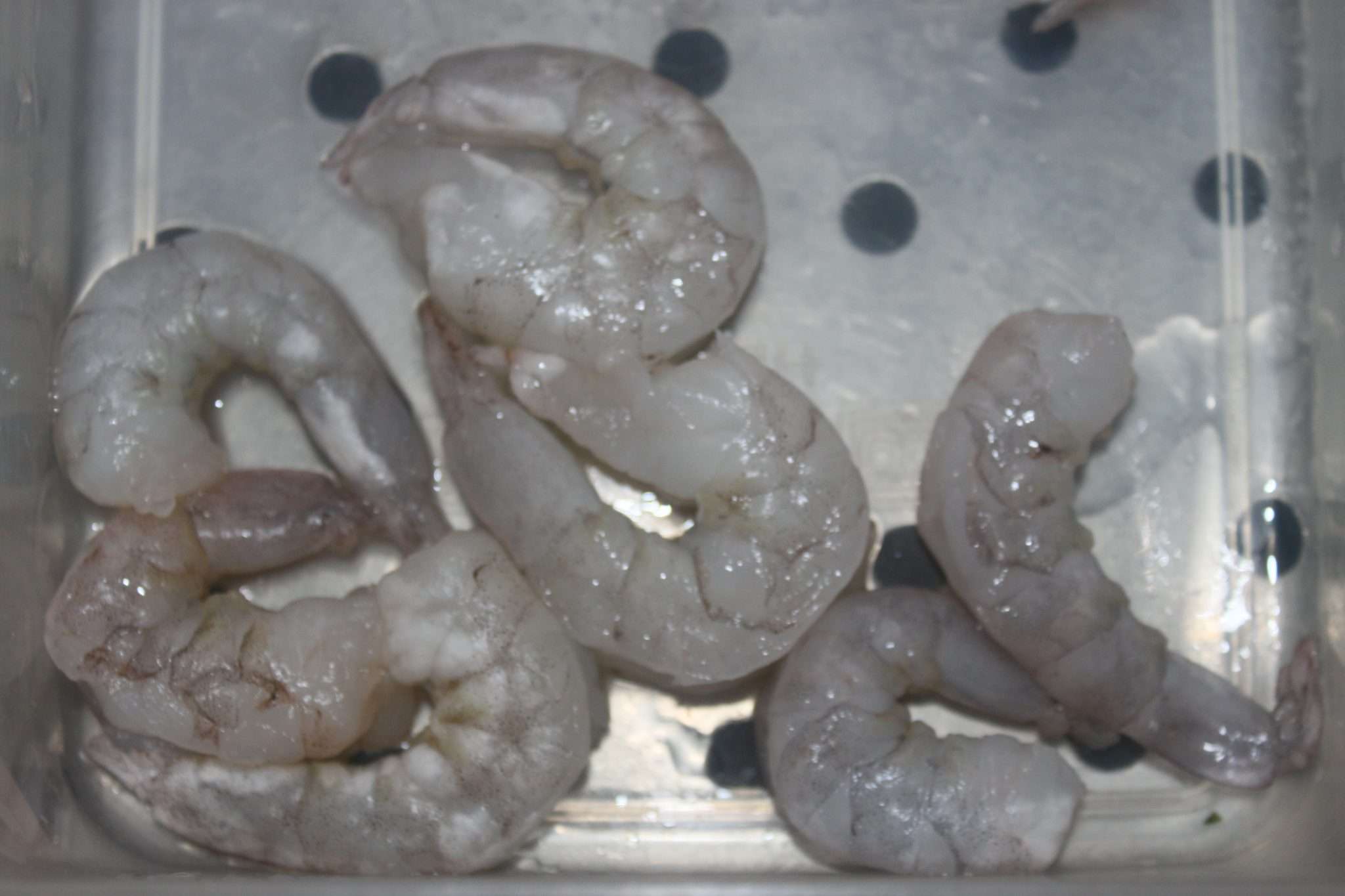 Prick the shrimp into a straight shape. You can then cut the wood to avoid having a too big stem.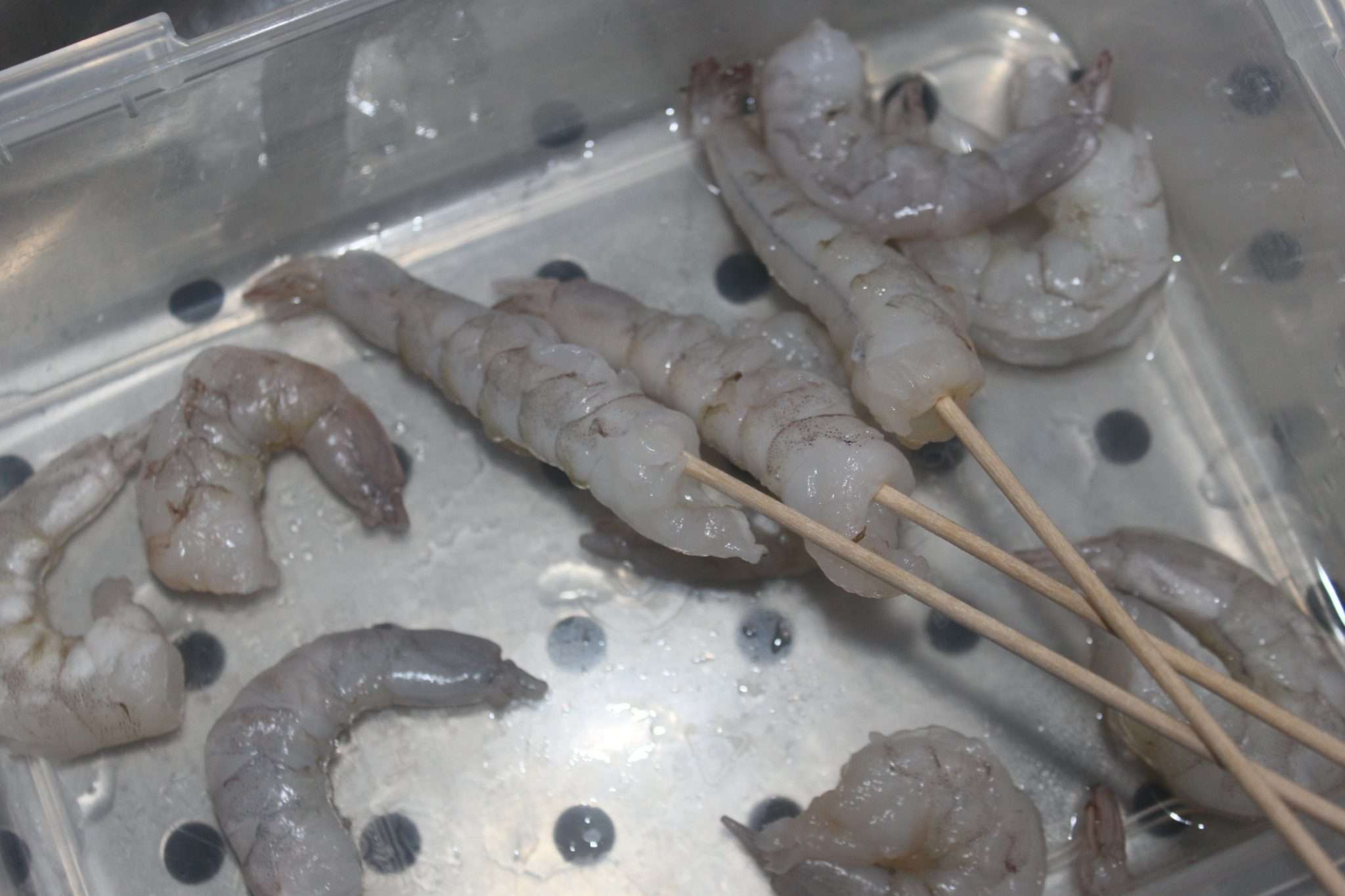 To make a nice crispy crust, here are the egg, flour, fermented milk (or ribot milk) and panko, the Japanese bread crumbs.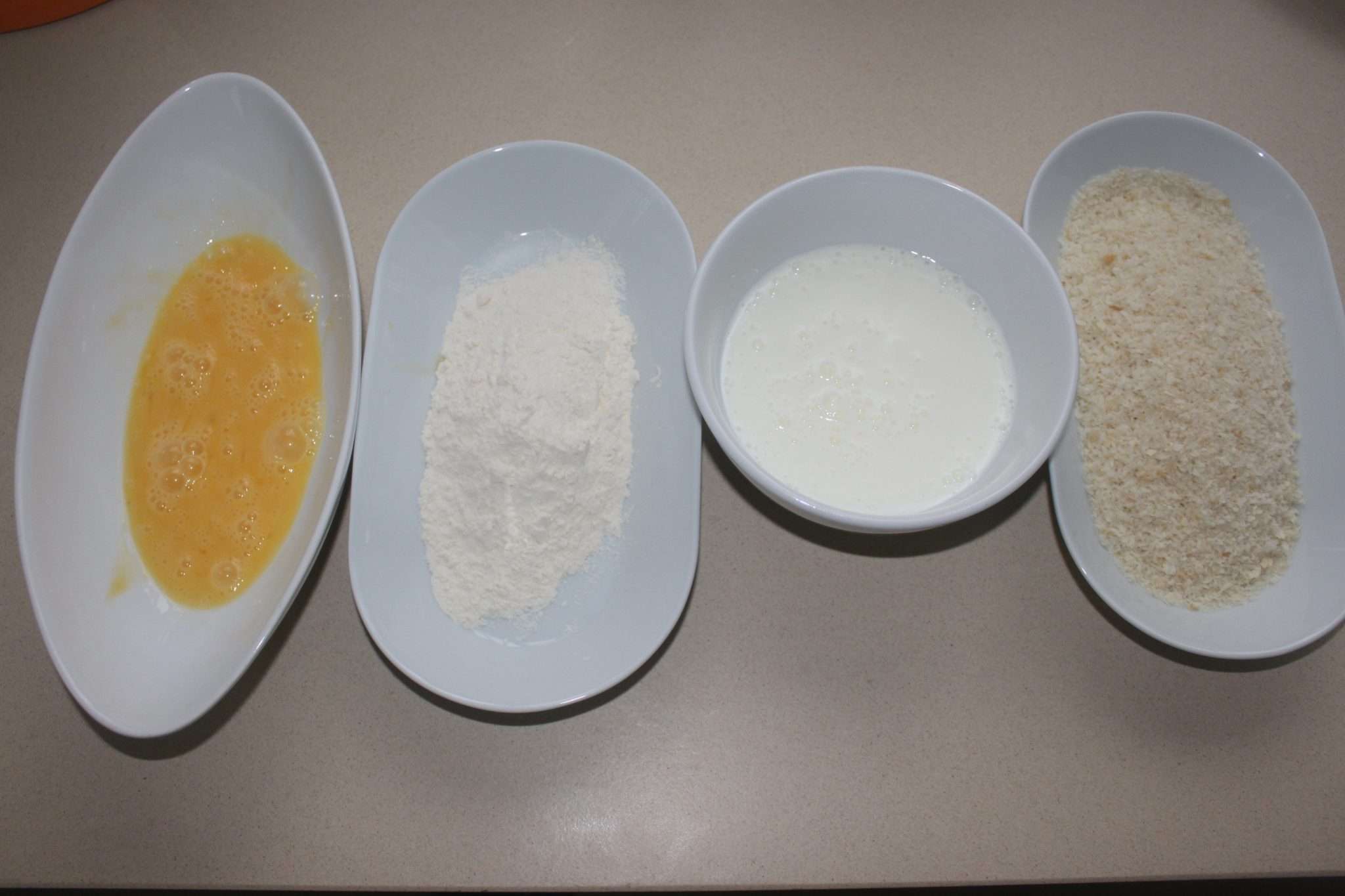 Dip a shrimp in the egg and then remove the excess.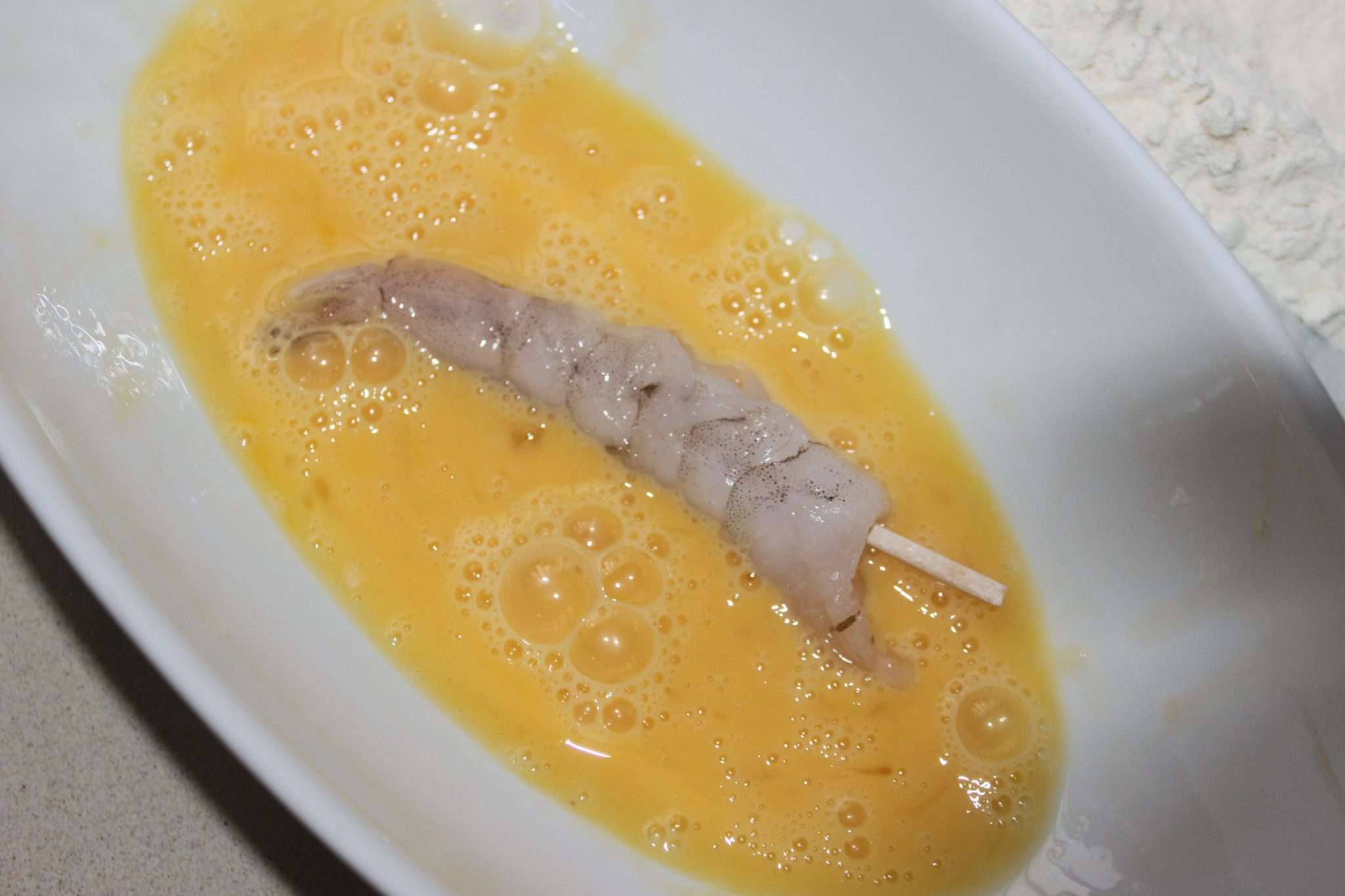 Then in the flour.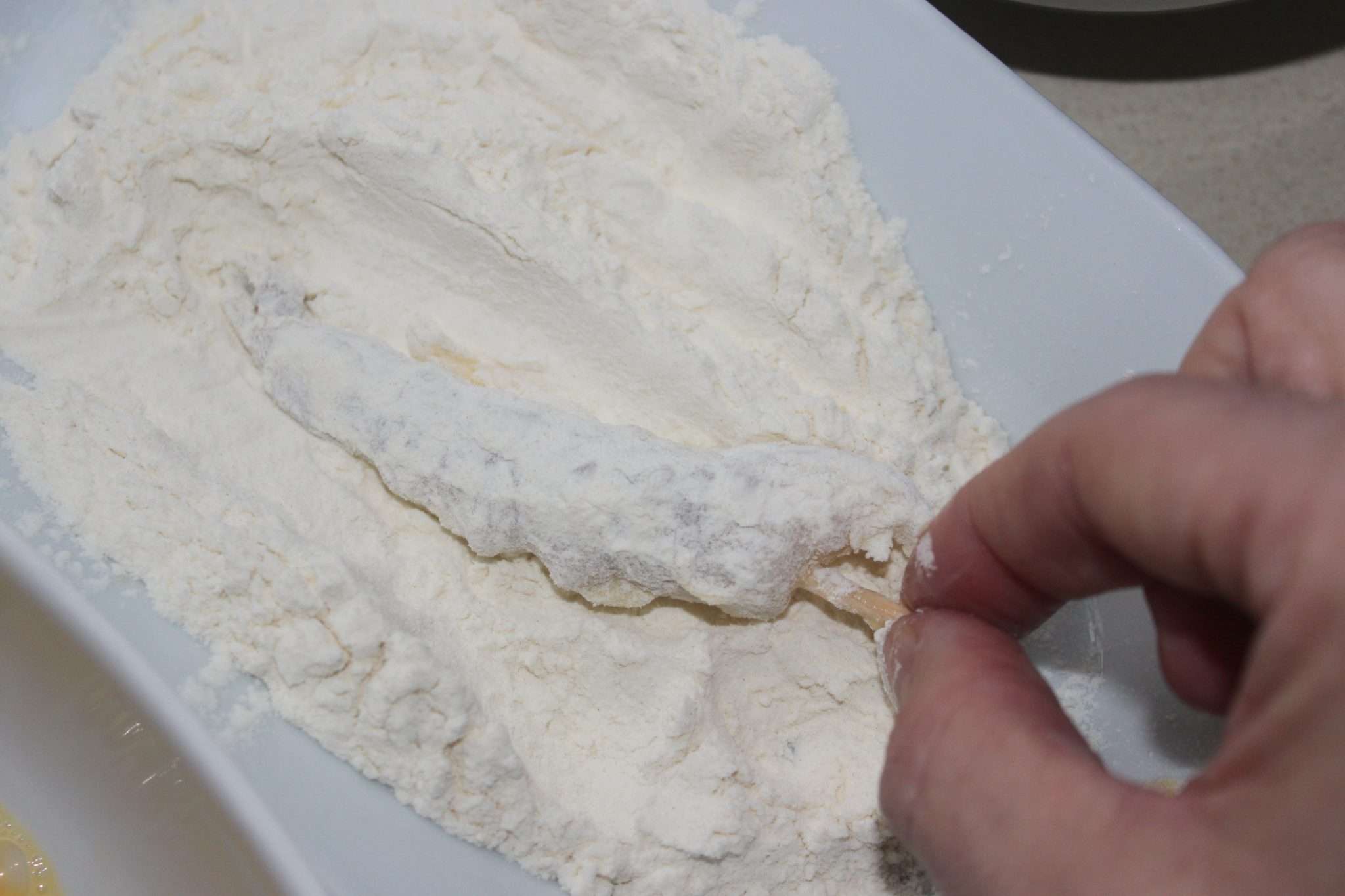 Dip into the fermented milk. Do not replace here with regular milk. Put the thicker fermented milk that will cover the shrimp.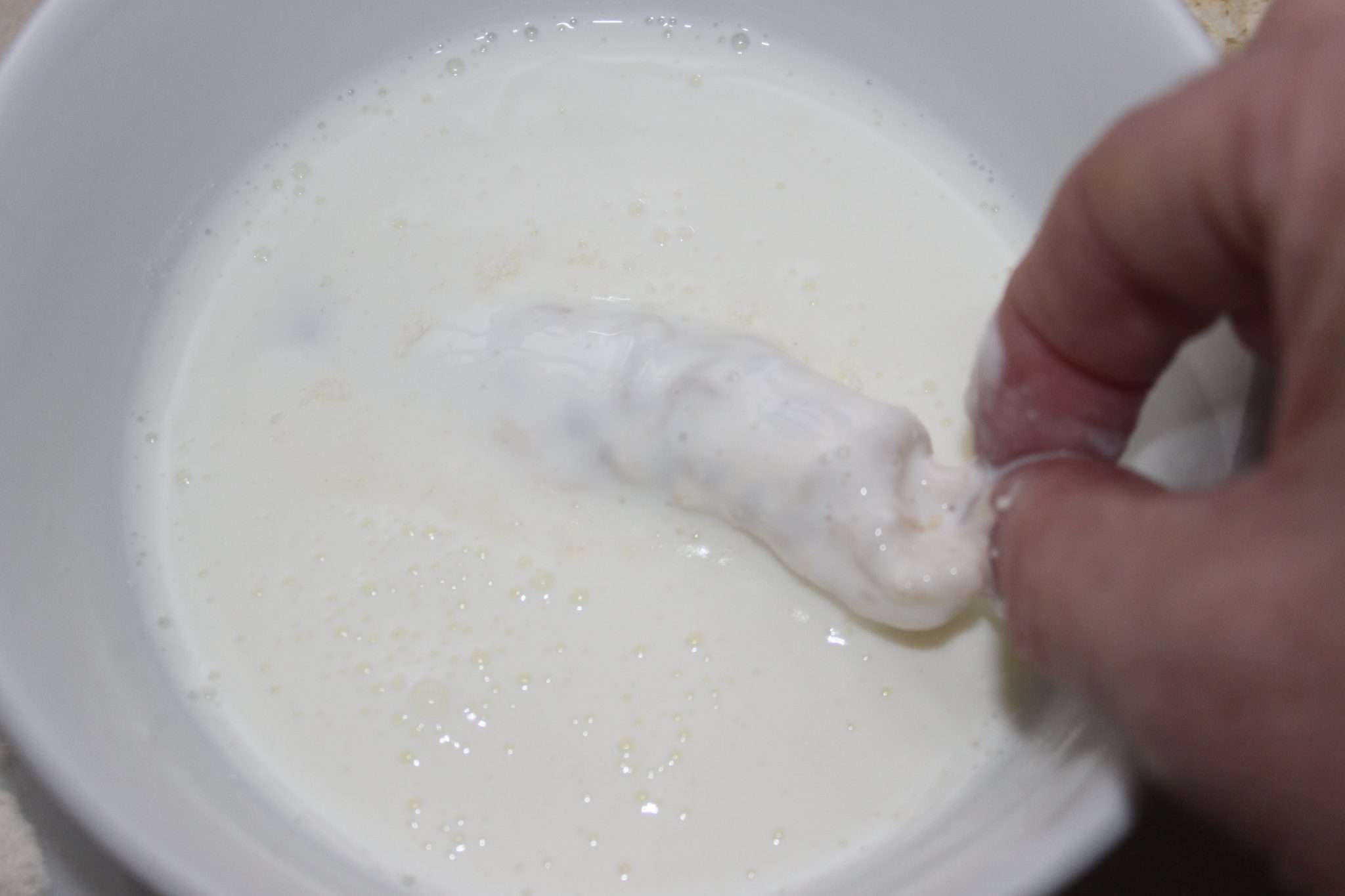 And hop in the breadcrumbs.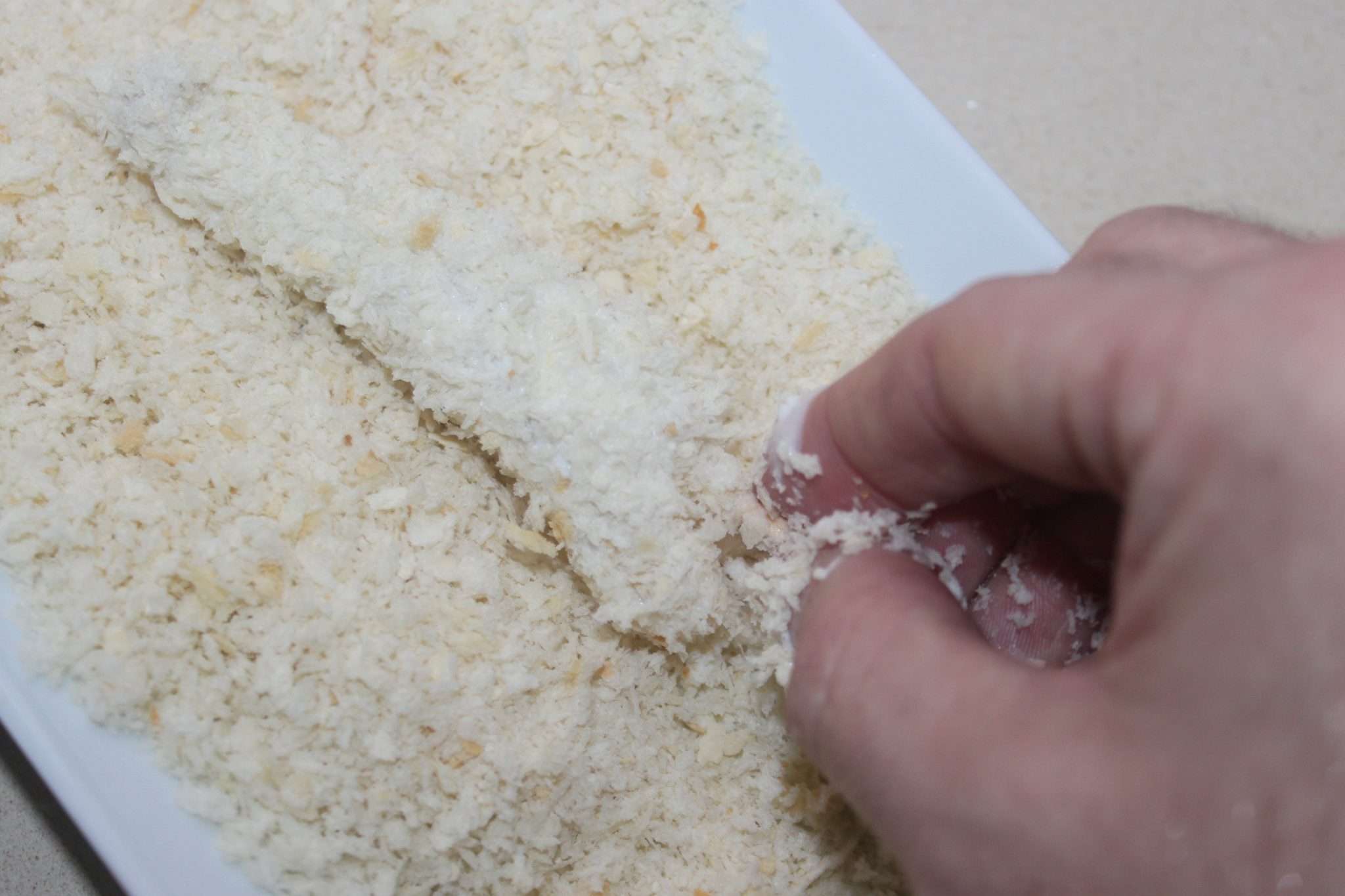 Heat a small pan of oil to 180°C. You need at least 2-3 cm of oil. Fry the shrimp. Without a thermometer, if it's bubbling right away it's fine, if it's coloring too quickly it's too hot, if it's not happening it's not hot enough. Logical in short!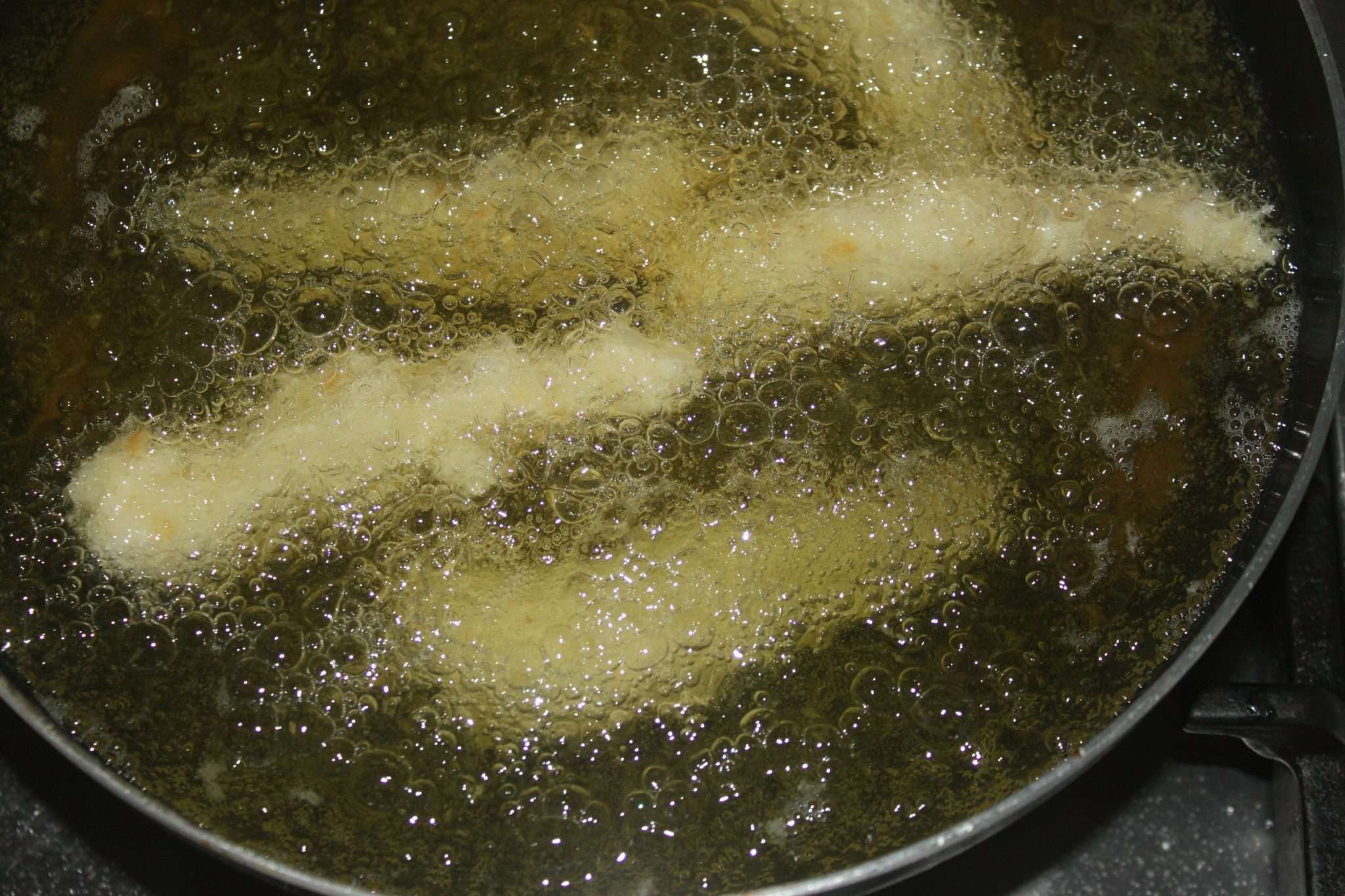 Put the shrimp on a paper towel and brown them well.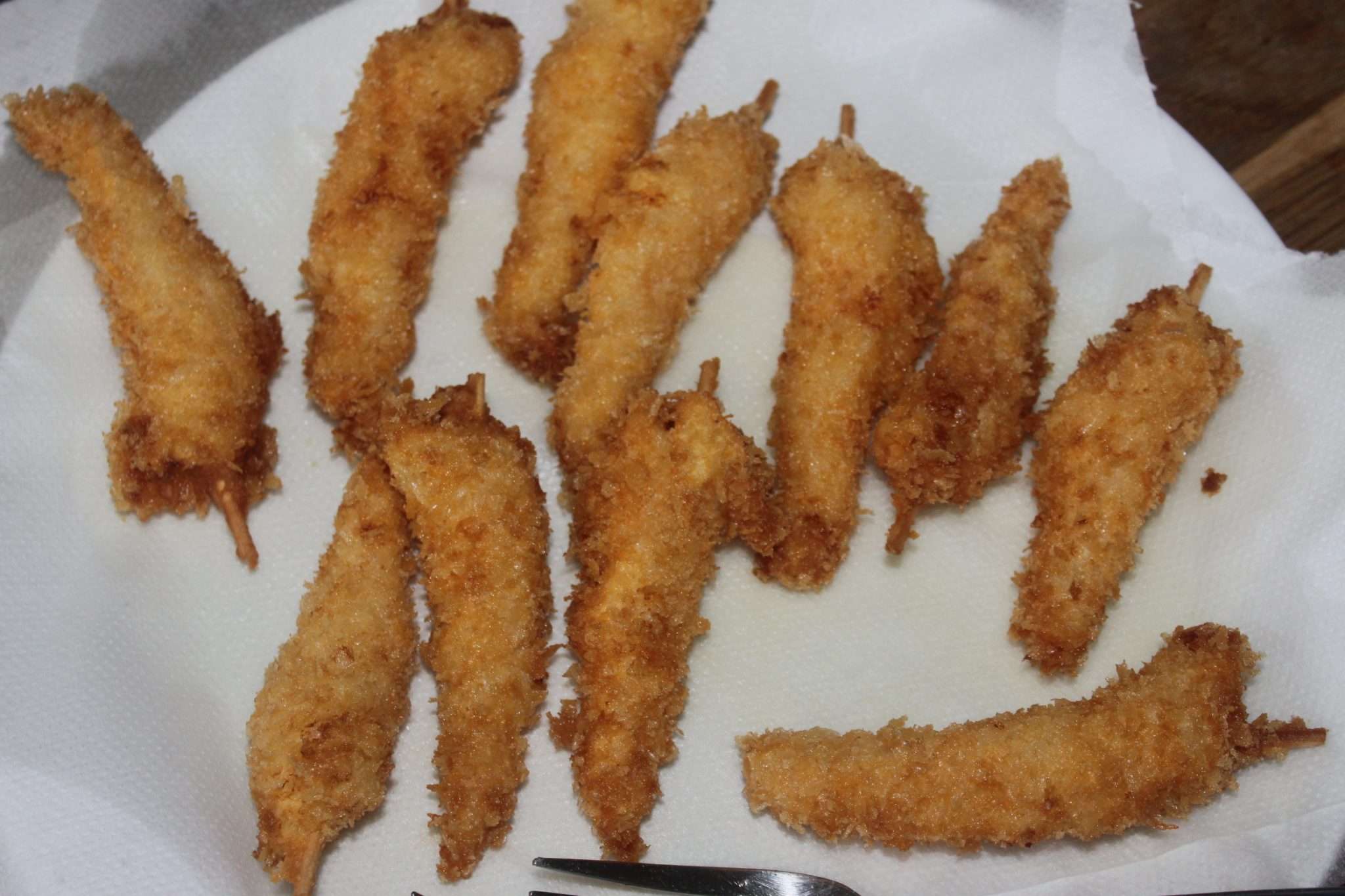 Hold the shrimp firmly and remove the spike. If you don't hold on tight, the shrimp will come out of its golden crust.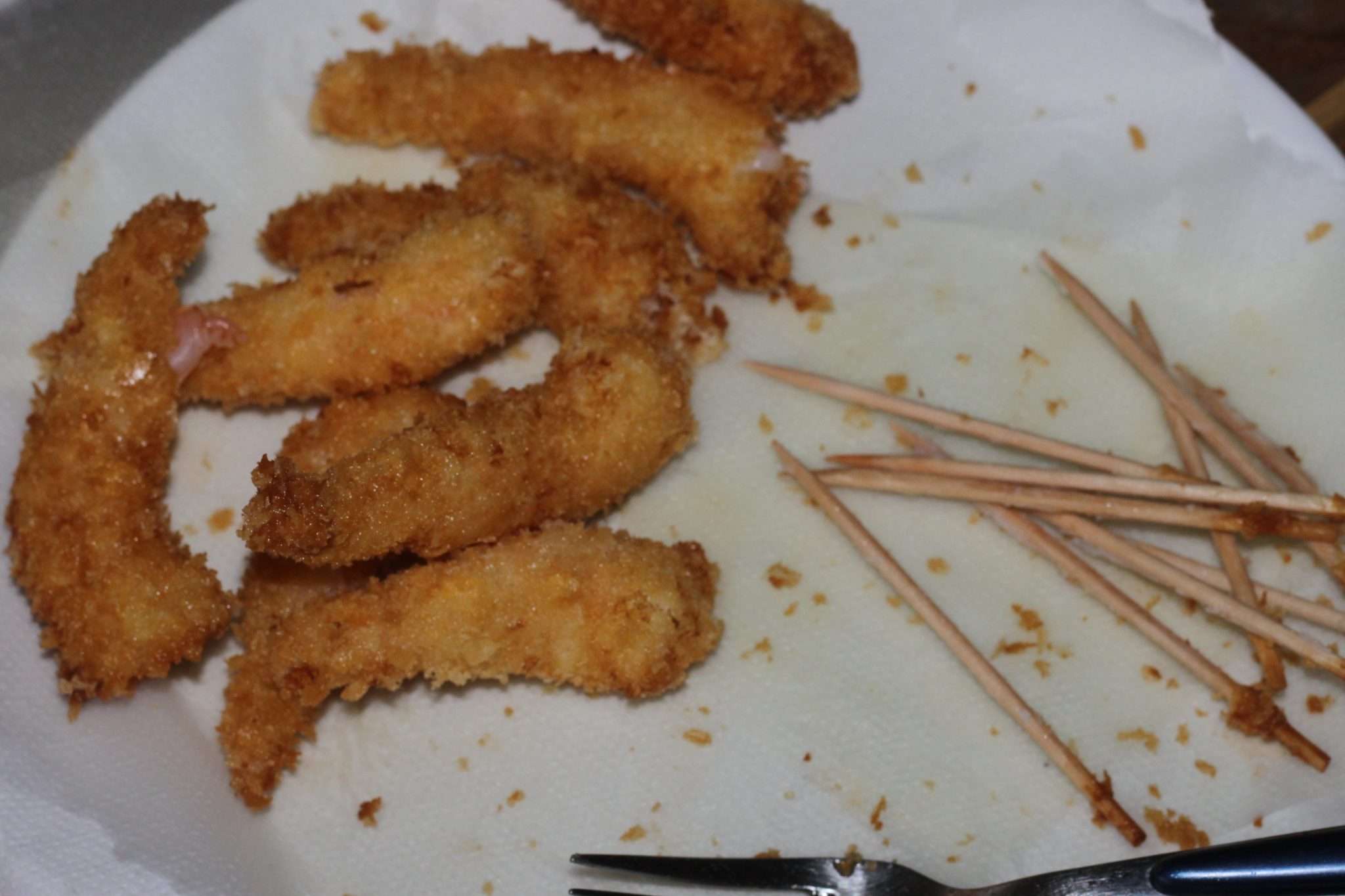 You can either eat them right away, or freeze them in an airtight box. We will use these shrimp in a future recipe!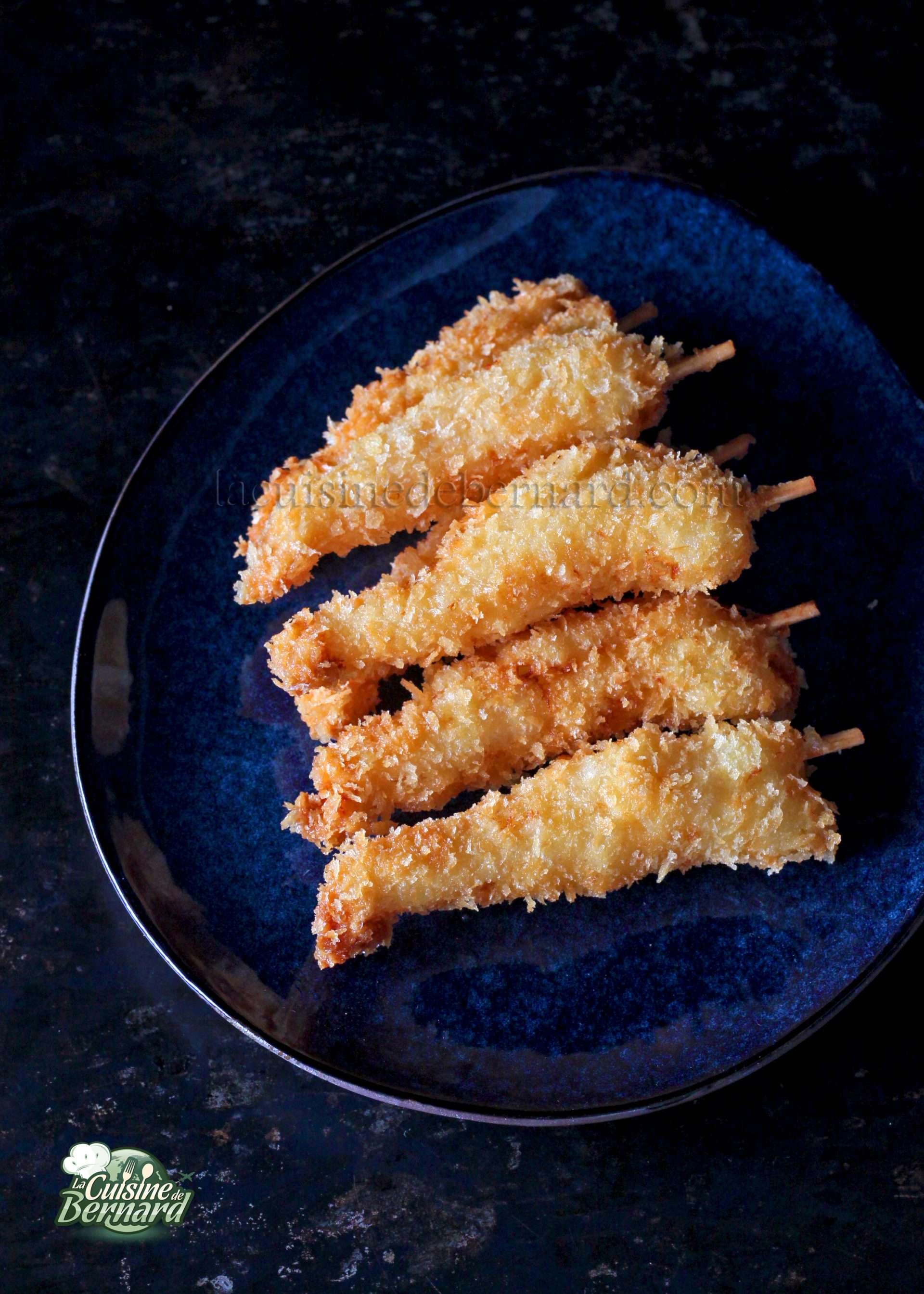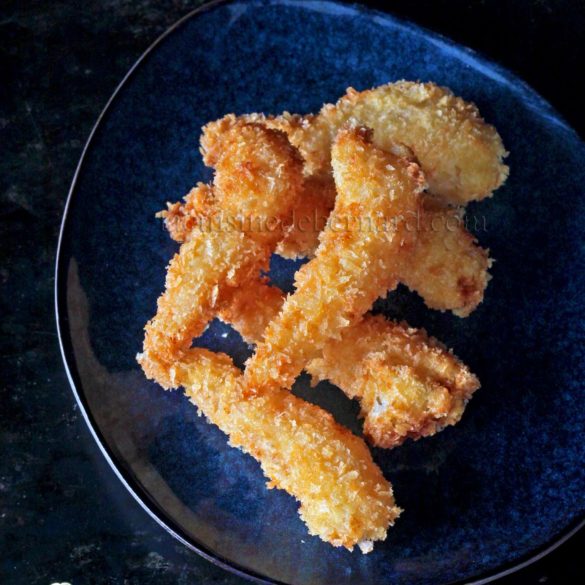 Crevettes croustillantes
Voici une recette toute bête de crevettes croustillantes et bien dorées. Elles sont parfaites telles quelles avec la sauce de votre choix, ou alors à incorporer dans une autre recette dont je vous parlerai très vite ici sur mon blog de cuisine !
Instructions
Voici les crevettes crues. Prenez la taille que vous voulez.

Piquez les crevettes pour leur donner une forme droite. Vous pourrez ensuite couper le bois pour la pas avoir une tige trop grande.

Pour faire une belle croûte croustillante, voici l'œuf, la farine, le lait fermenté (ou lait ribot) et le panko, la chapelure japonaise.

Trempez une crevette dans l'œuf puis enlevez l'excédent.

Plongez dans le lait fermenté. Ne remplacez pas ici par du lait classique. Mettez bien le lait fermenté, plus épais, qui va recouvrir la crevette.

Et hop dans la chapelure.

Mettez une petite poêle d'huile à chauffer à 180°C. Il faut au moins 2-3 cm d'huile. Mettez les crevettes à frire. Sans thermomètre, si ça frétille tout de suite c'est bien, si ça colore trop vite c'est que c'est trop chaud, si il ne se passe rien c'est que ce n'est pas assez chaud. Logique en somme !

Mettez les crevettes bien dorées sur un papier absorbant.

Tenez fermement la crevette puis enlevez le pic. Si vous ne tenez pas bien, la crevette sort de son manteau de croûte dorée.

Vous pouvez soit les déguster tout de suite, ou les congeler dans une boite hermétique. Nous utiliserons ces crevettes dans une prochaine recette !
Nutrition
Calories:
16
kcal
Carbohydrates:
0.1
g
Protein:
1
g
Fat:
1
g
Saturated Fat:
0.3
g
Polyunsaturated Fat:
0.2
g
Monounsaturated Fat:
0.4
g
Trans Fat:
0.01
g
Cholesterol:
41
mg
Sodium:
16
mg
Potassium:
15
mg
Sugar:
0.04
g
Vitamin A:
59
IU
Calcium:
6
mg
Iron:
0.2
mg