I had proposed on my cooking blog, several recipes of crispy meats. I was craving this vegan option with shiitake mushrooms. It's been a while since I shared with you the secret of tapioca starch that makes frying extra crispy. Here I make a sauce with hoisin, vinegar, sugar and soy sauce. All this with crunchy peanuts and coriander, it makes a very fragrant and irresistible dish!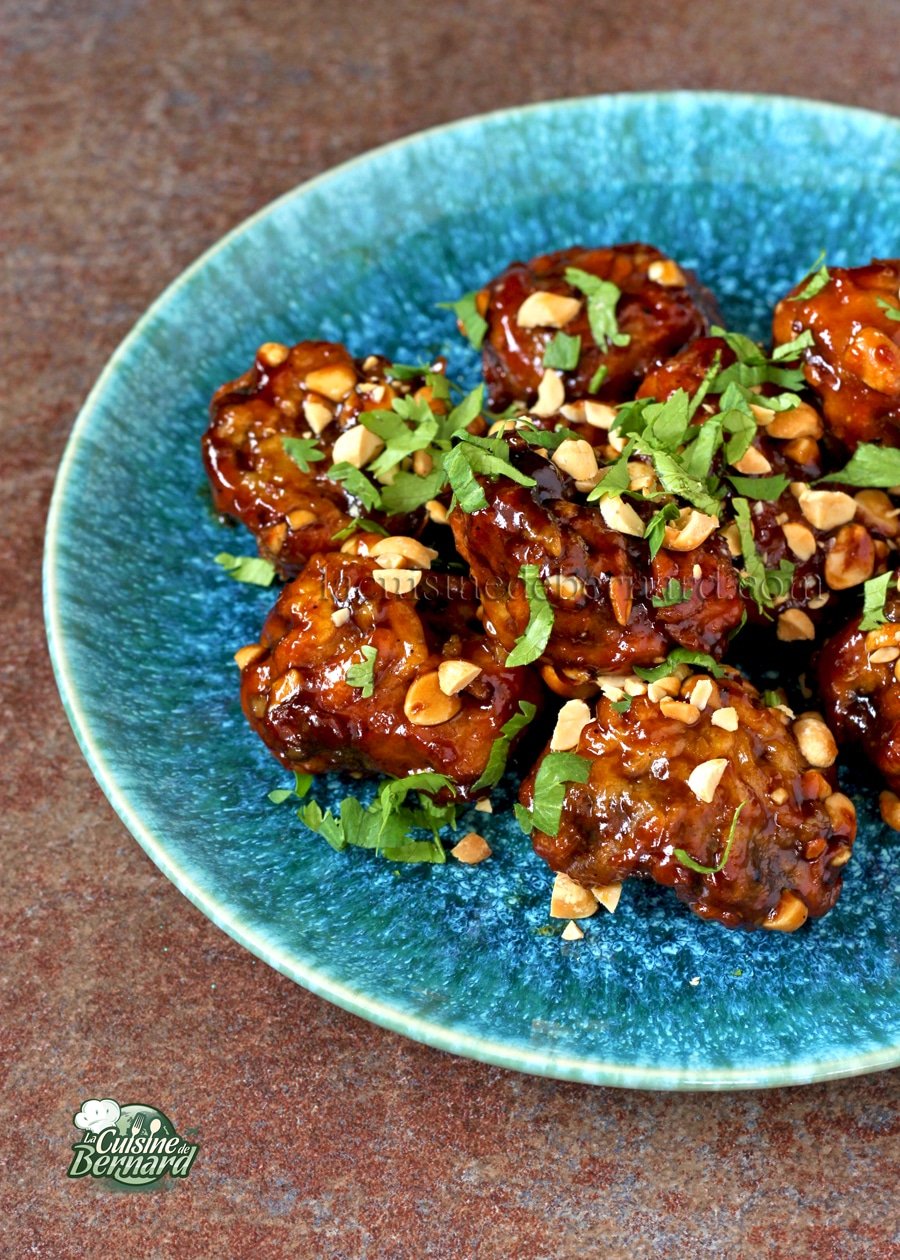 Recette des SHIITAKÉS CROUSTILLANTS SAUCE HOISIN pour 4 personnes :
250g of shiitake mushrooms
300g of flour
420g of water
tapioca starch
Sauce:
3 tablespoons brown sugar
2 tablespoons of hoisin sauce
2 tablespoons of white vinegar
2 tablespoons of clear soy sauce
8 tablespoons of water
2 teaspoons of rice flour
For cooking :
2 tablespoons oil
2 cloves of garlic
2cm of ginger
2 handfuls of unsalted roasted peanuts
a few sprigs of coriander
Instructions :
Start by removing the stem from the shiitake. Then we'll leave them whole!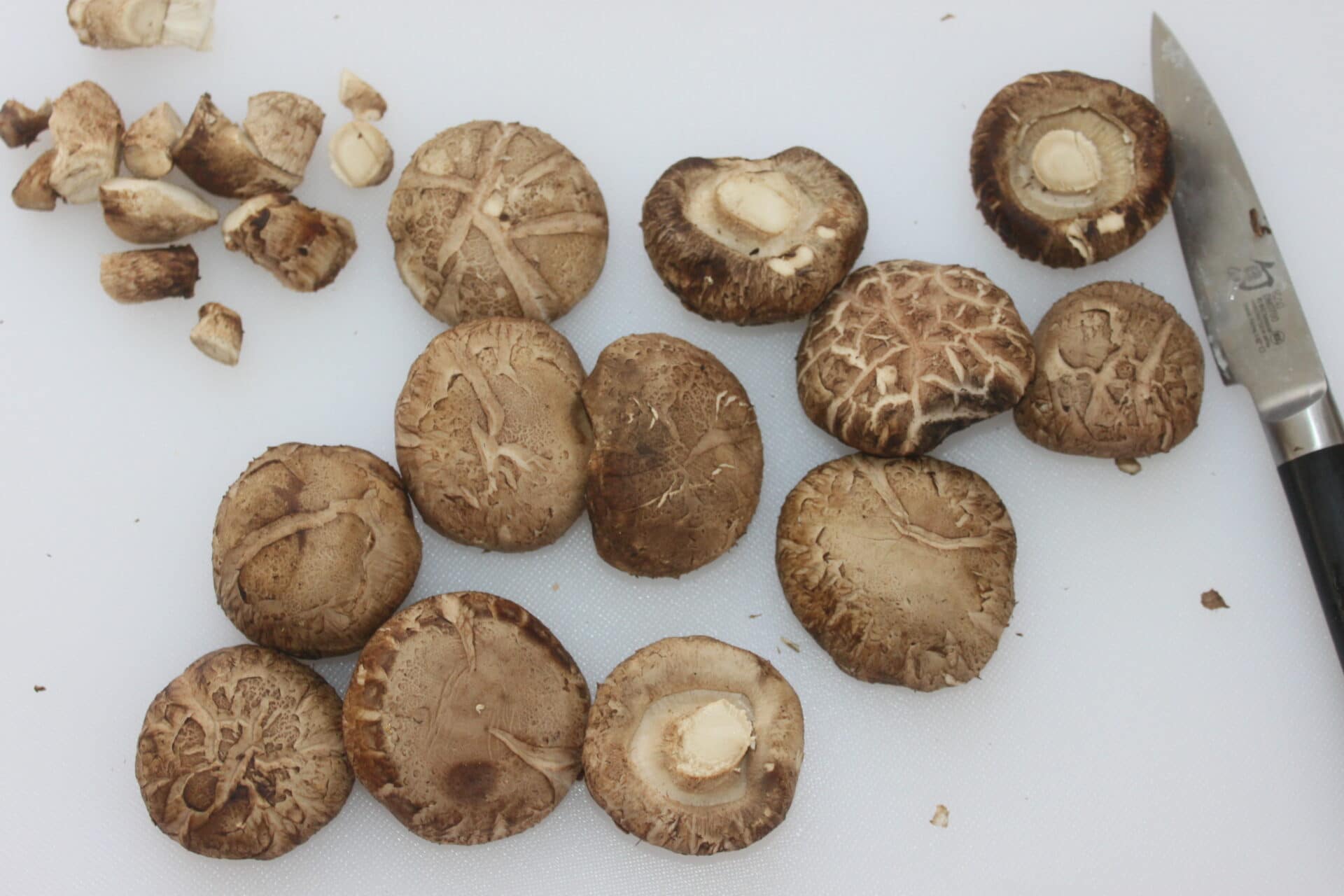 Mix flour and water in one container, and pour tapioca starch in another. Dip the shiitake mushrooms in the fairly liquid paste, drain partially and then place them in the starch.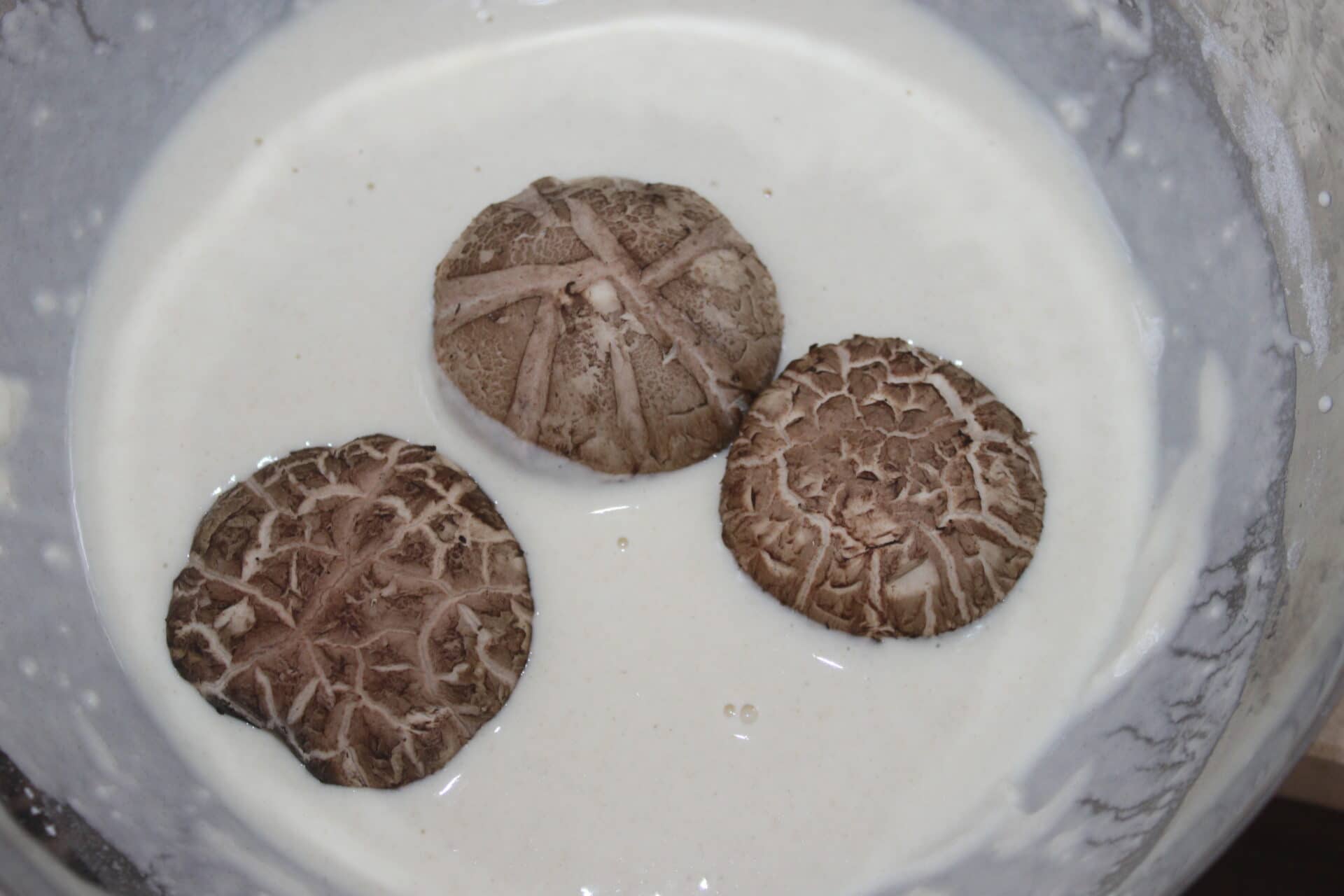 The starch will cover the dough.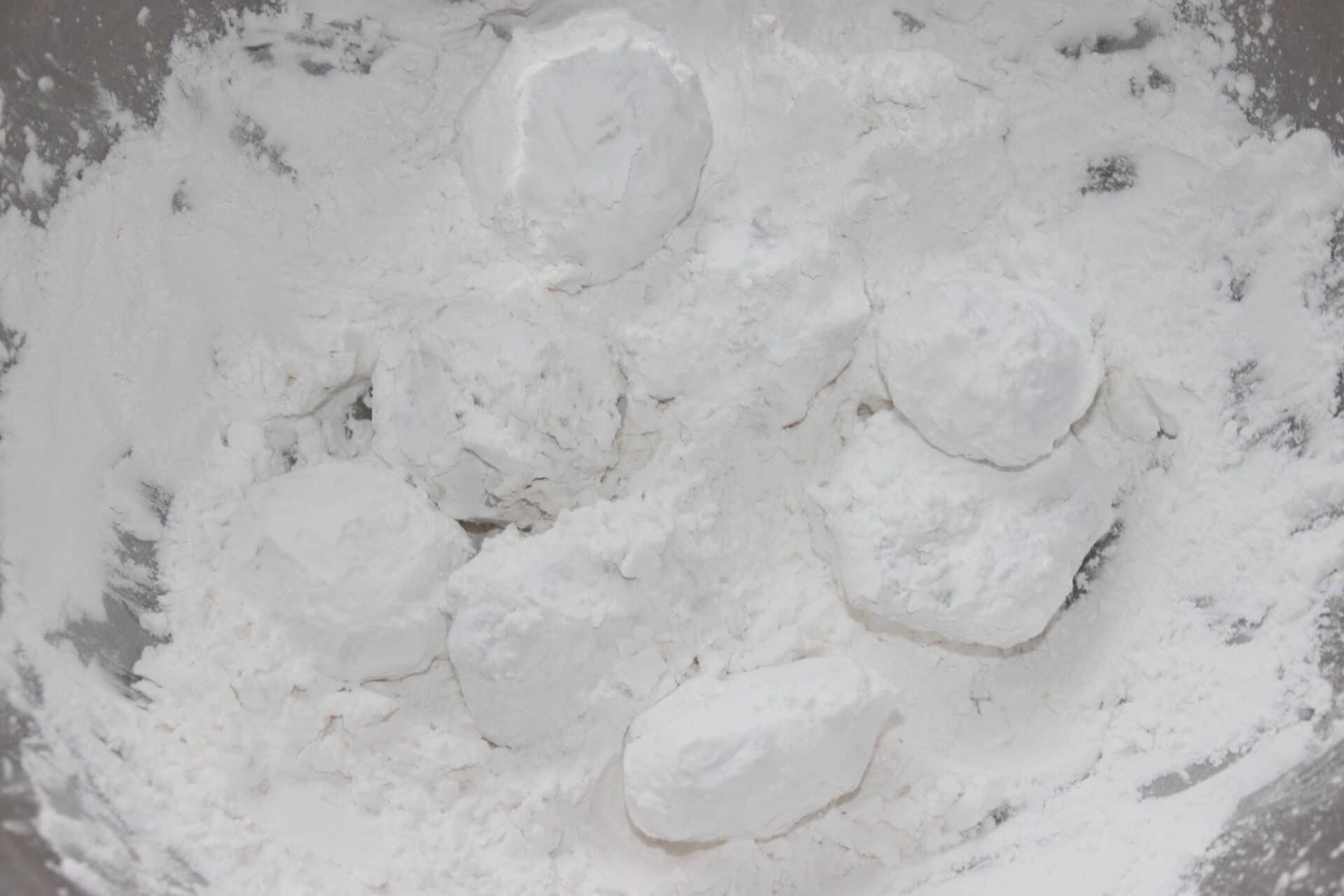 Do the same for all the mushrooms. Heat a pan of oil to 180°C. Shake the mushrooms a little to remove excess starch, then dip them in the hot oil.
They must be well colored to be crispy.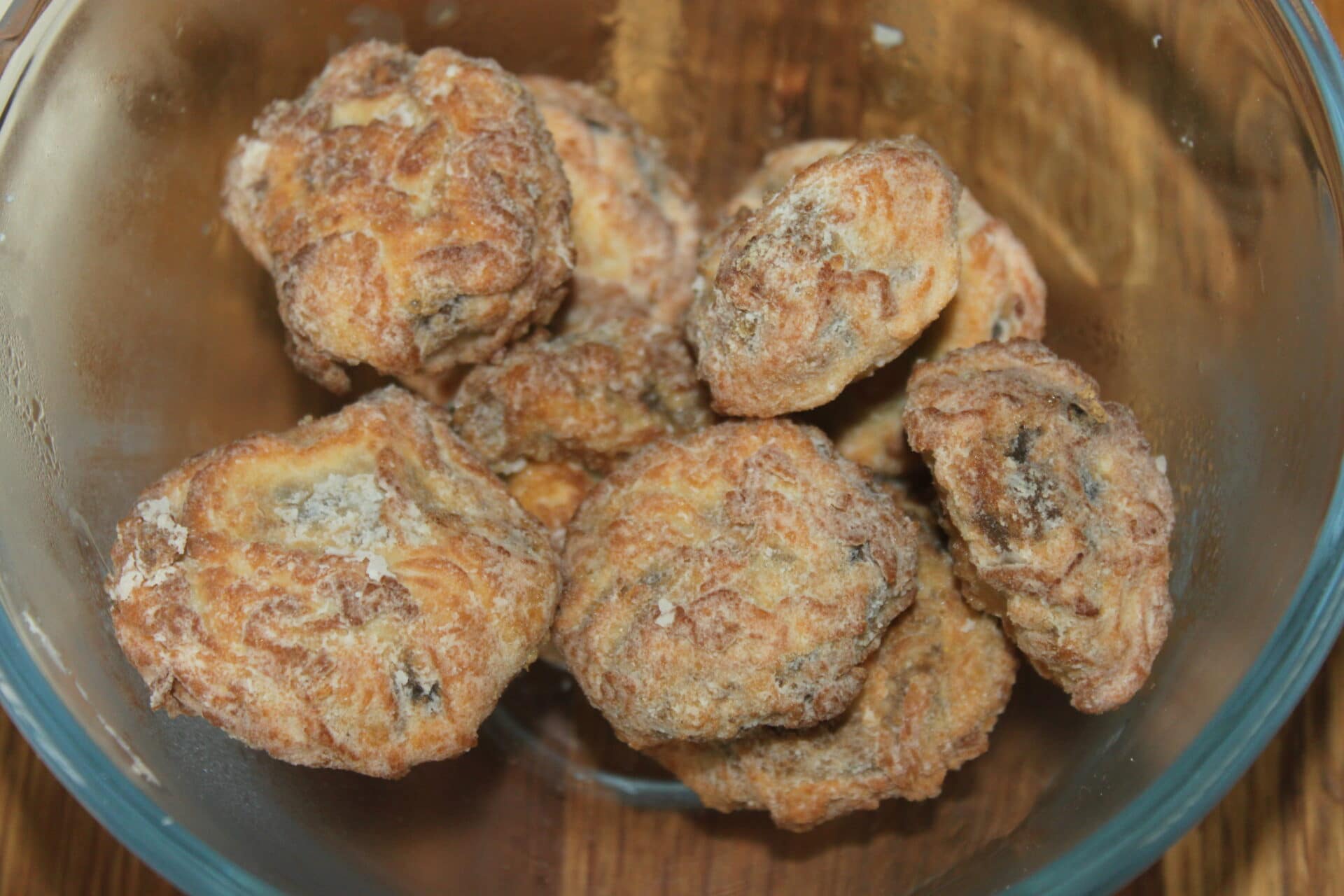 You can fry them a second time for extra crispness.
For the sauce: pour the oil, garlic and ginger into the wok (or a saucepan). Heat to colour.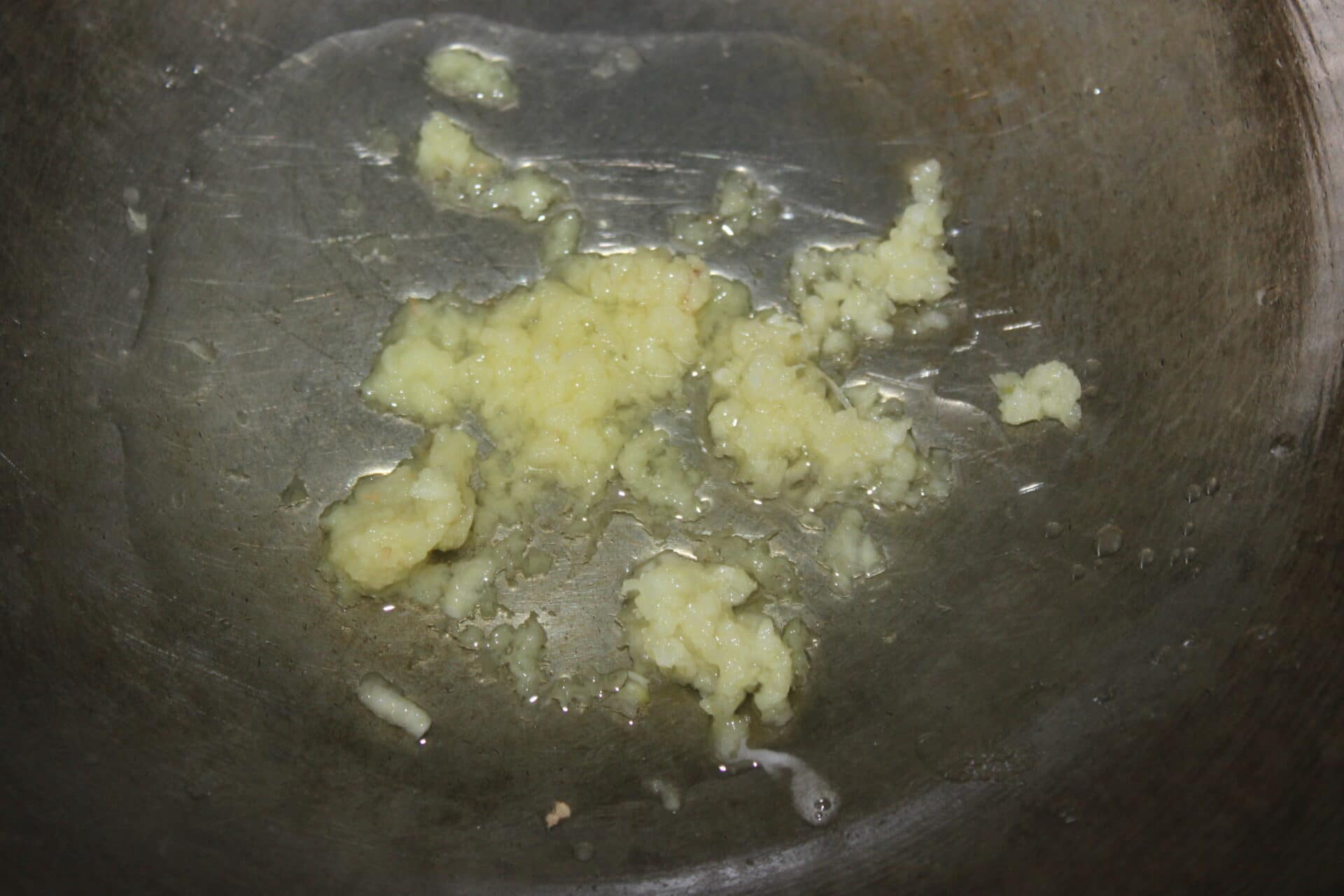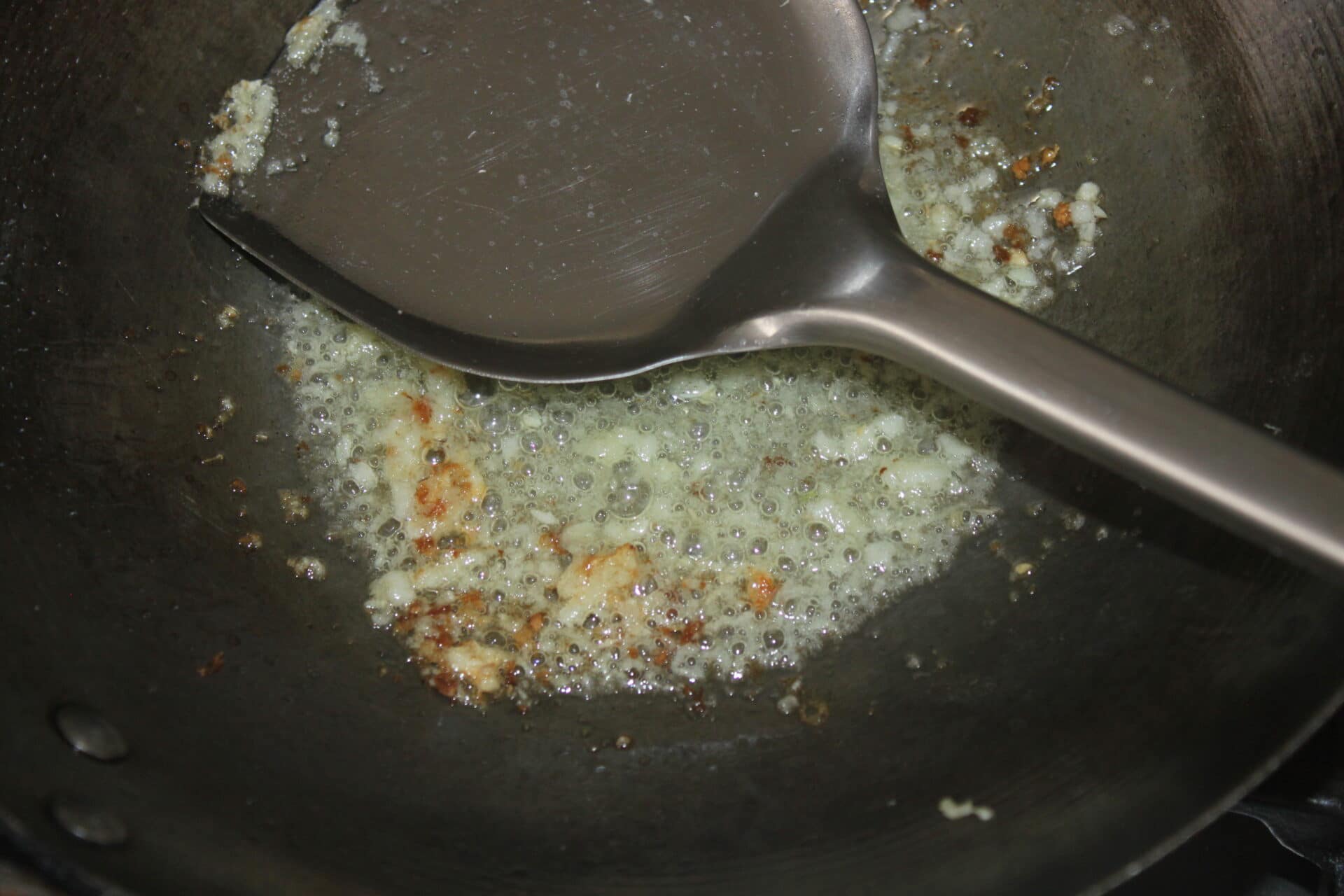 Combine remaining sauce ingredients.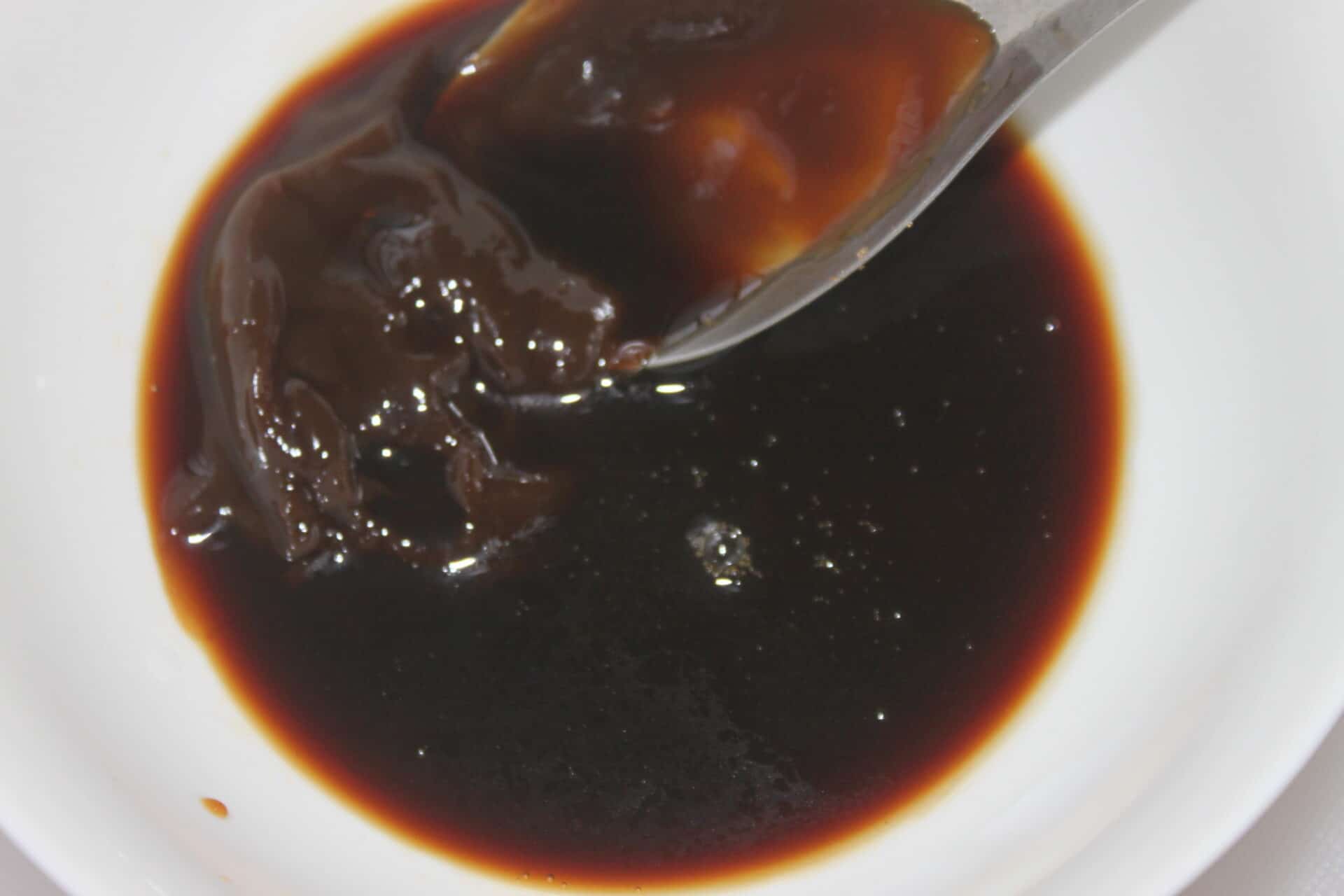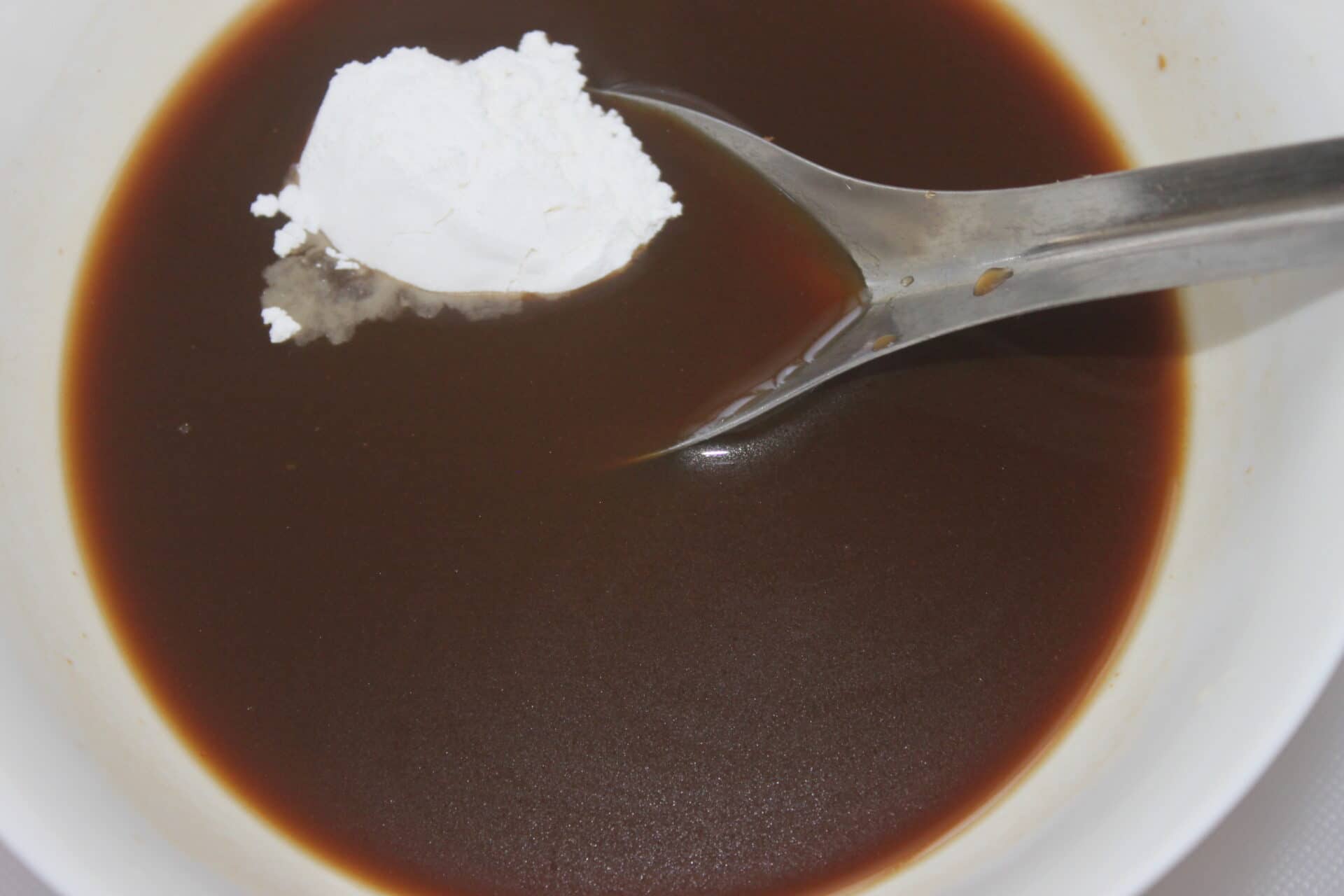 Pour into the wok and cook while stirring.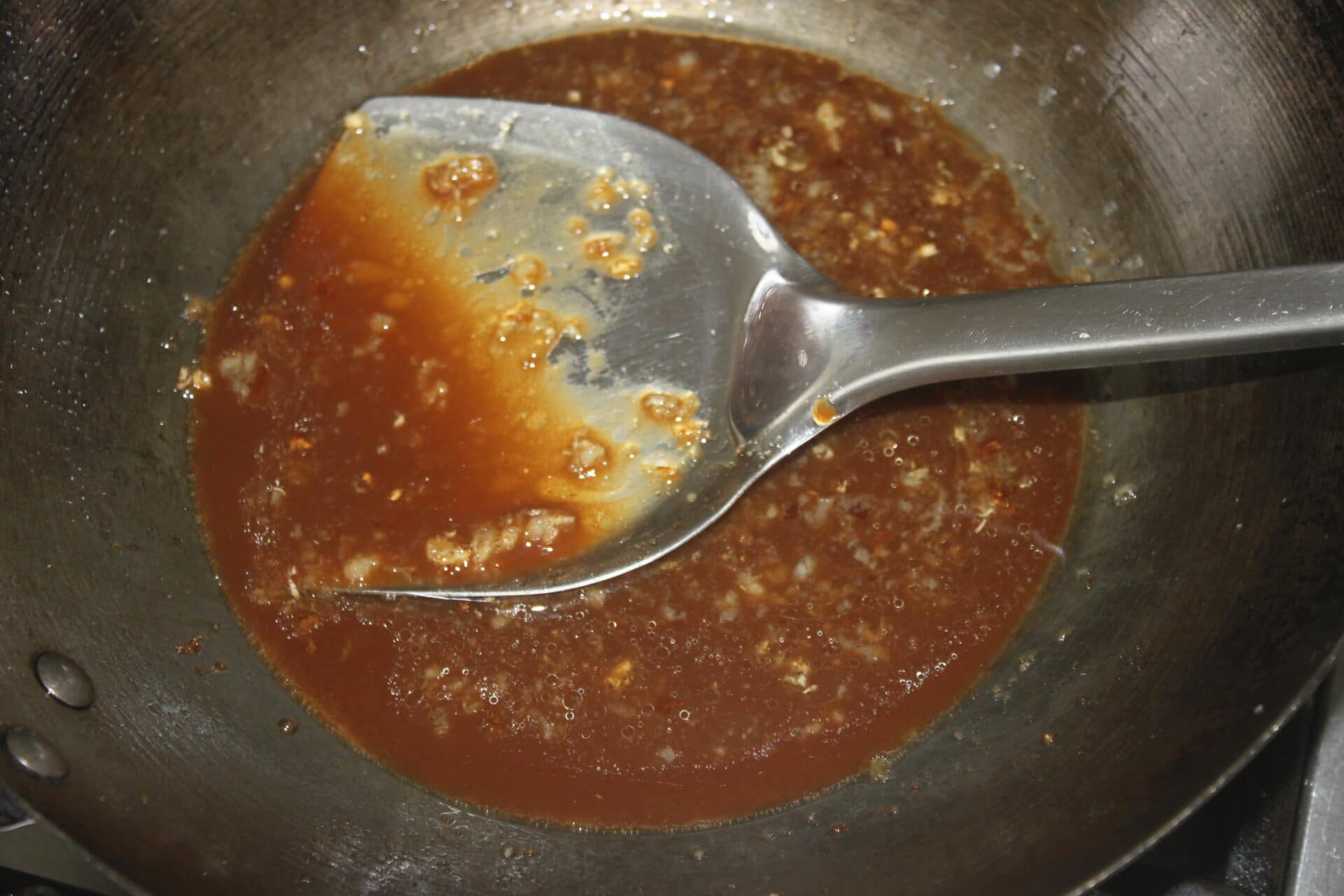 The sauce should thicken and become slick.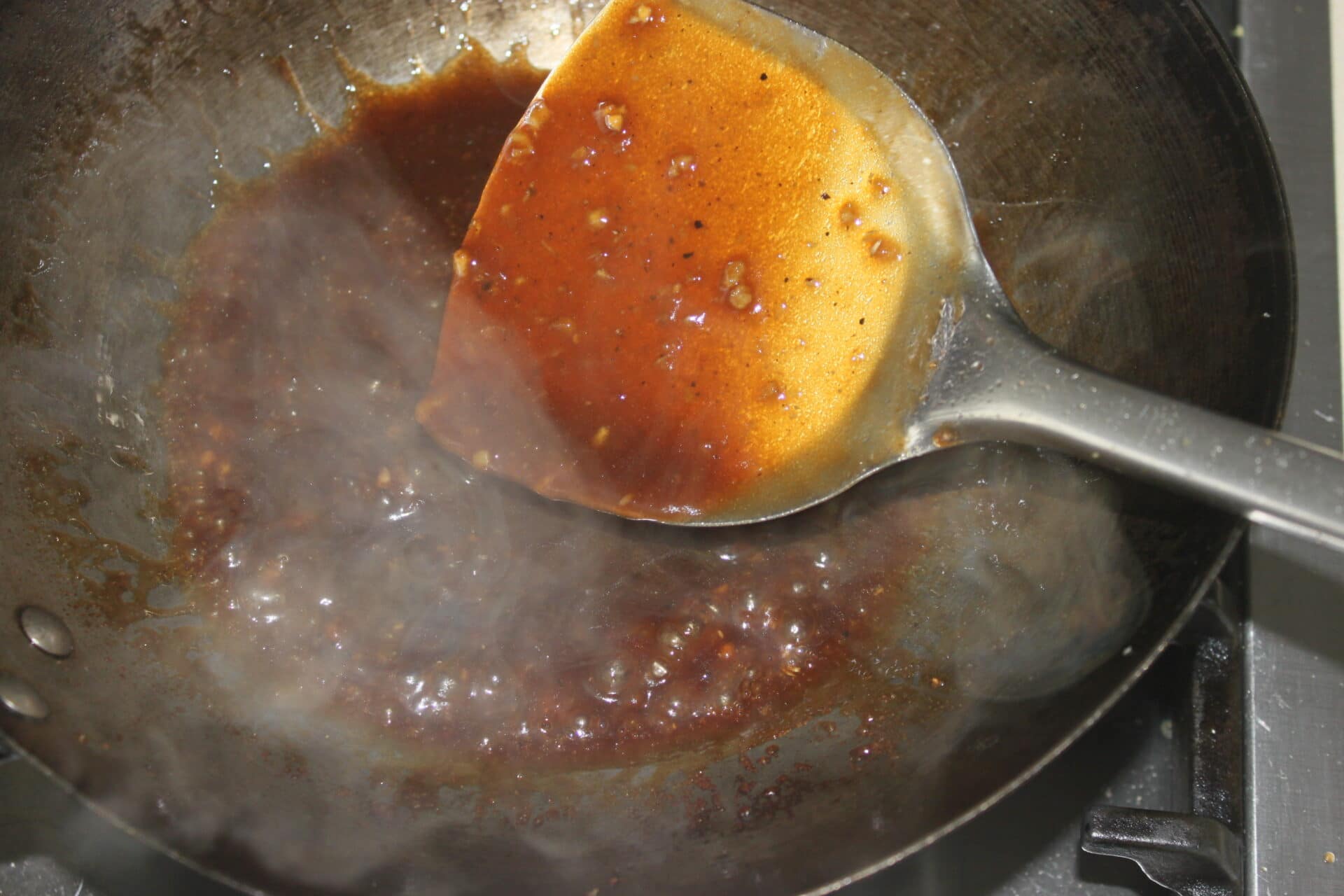 Add shiitake mushrooms, coat with sauce and cook for one or two minutes.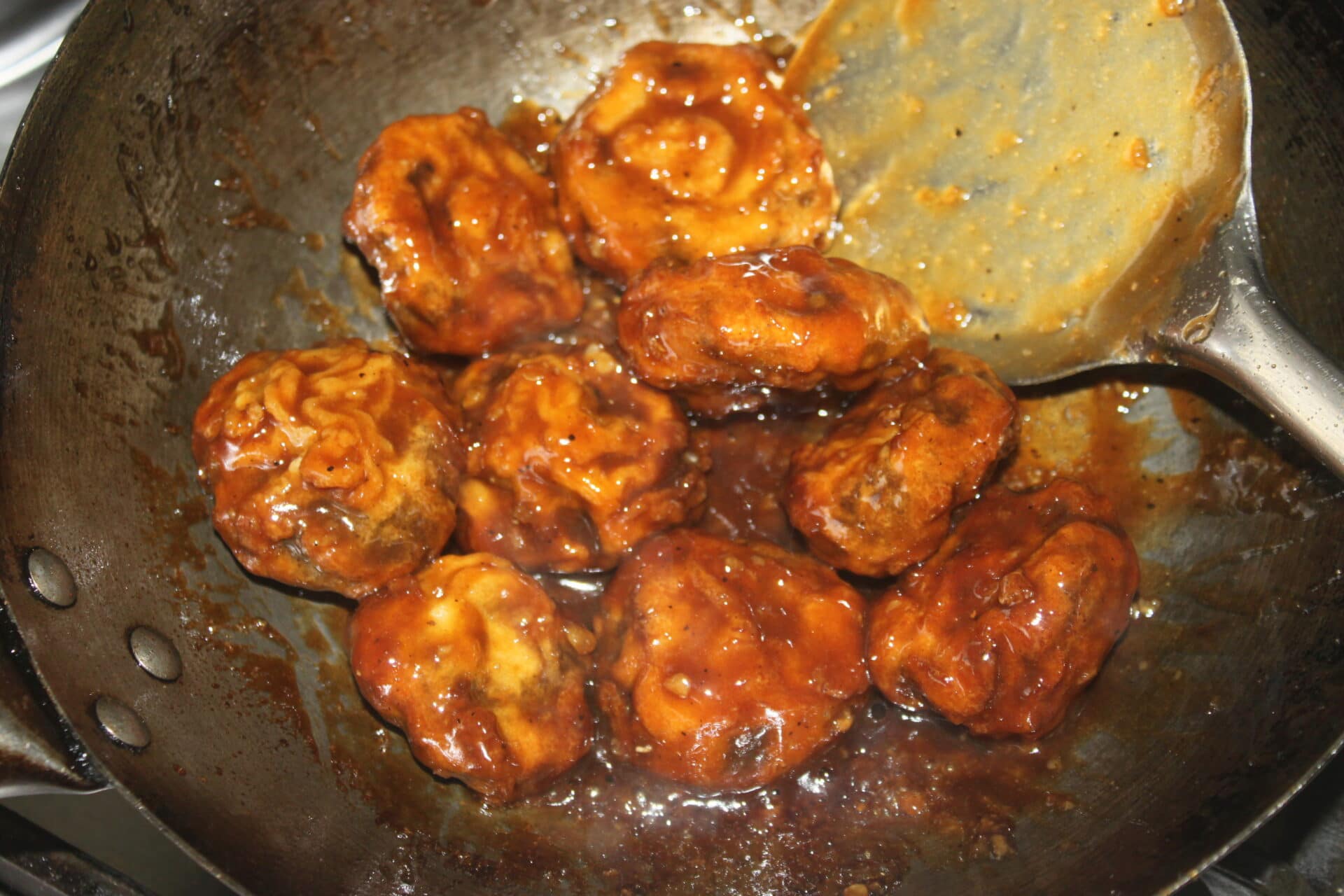 Add unsalted roasted peanuts to taste. Simply chop them with a knife!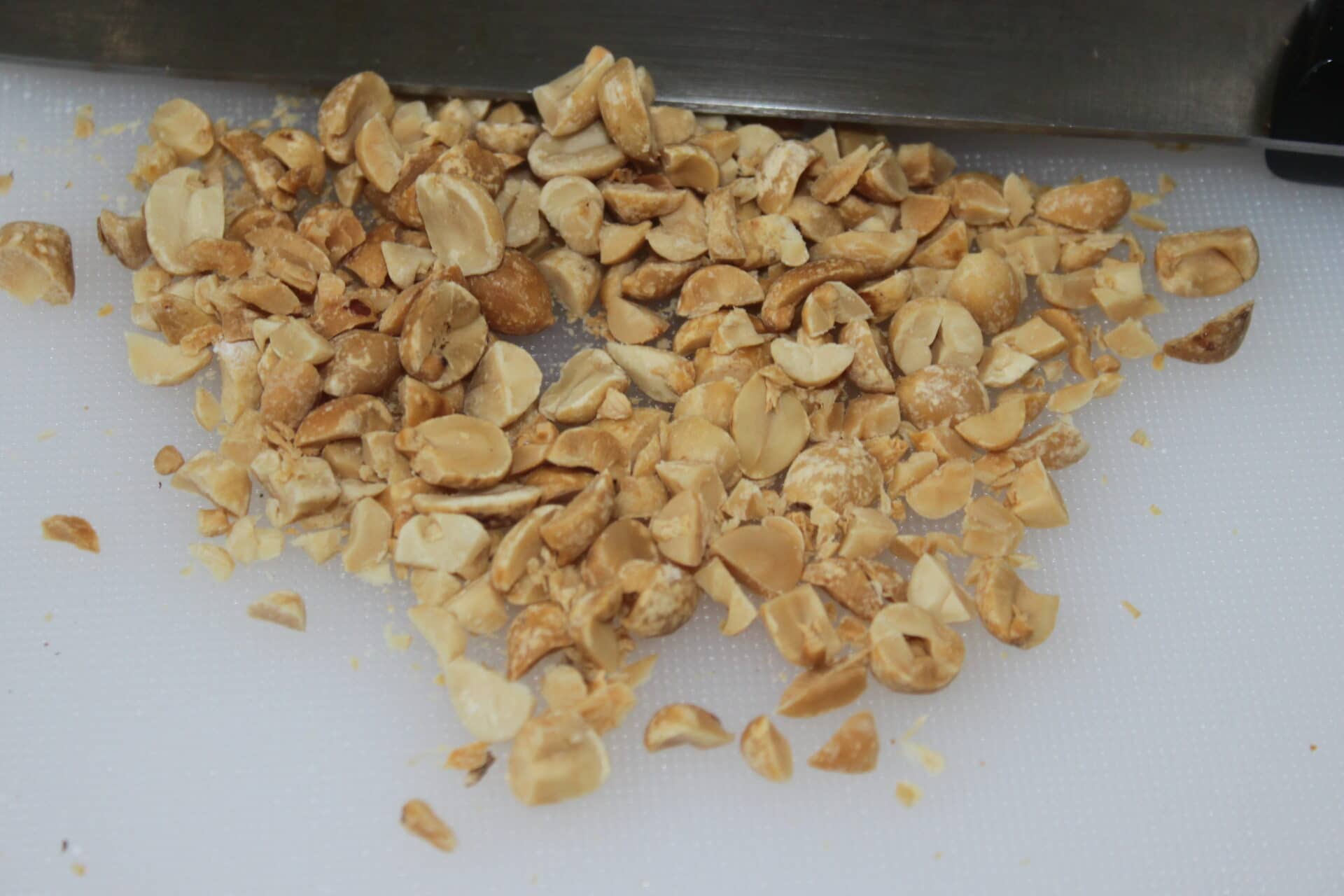 Hop in the wok.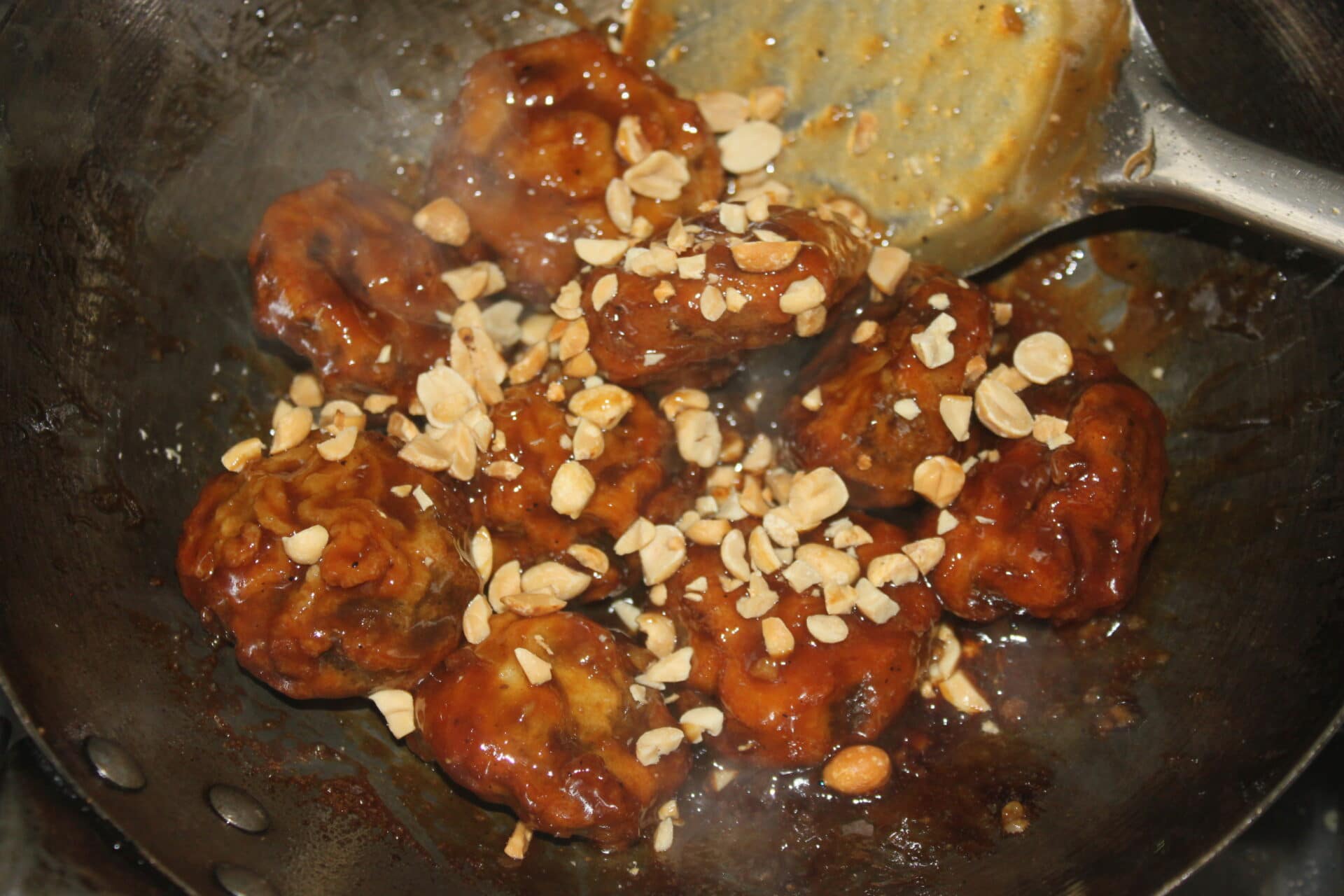 Mix again and serve immediately.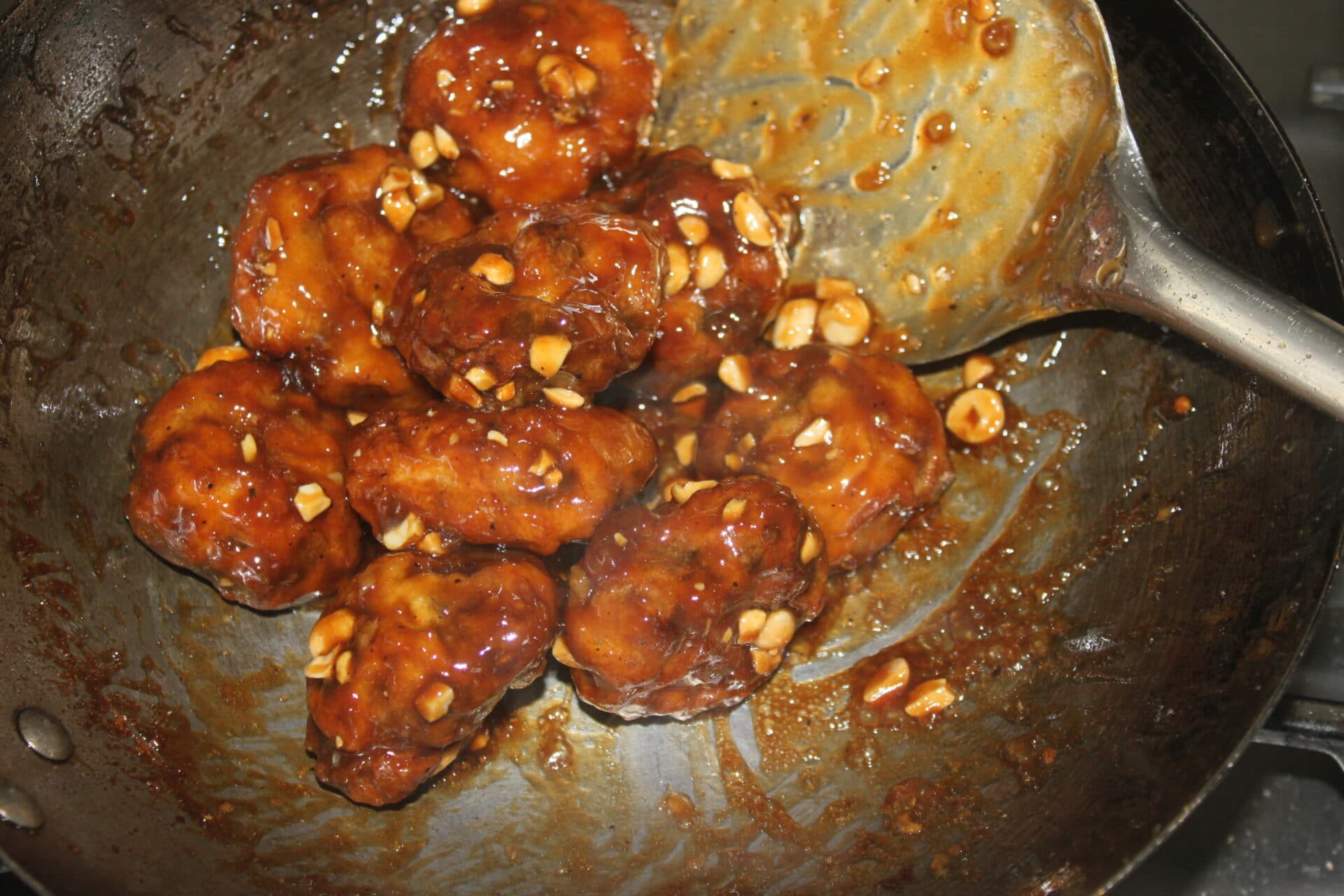 I also add chopped cilantro and serve it with plain rice! A delight!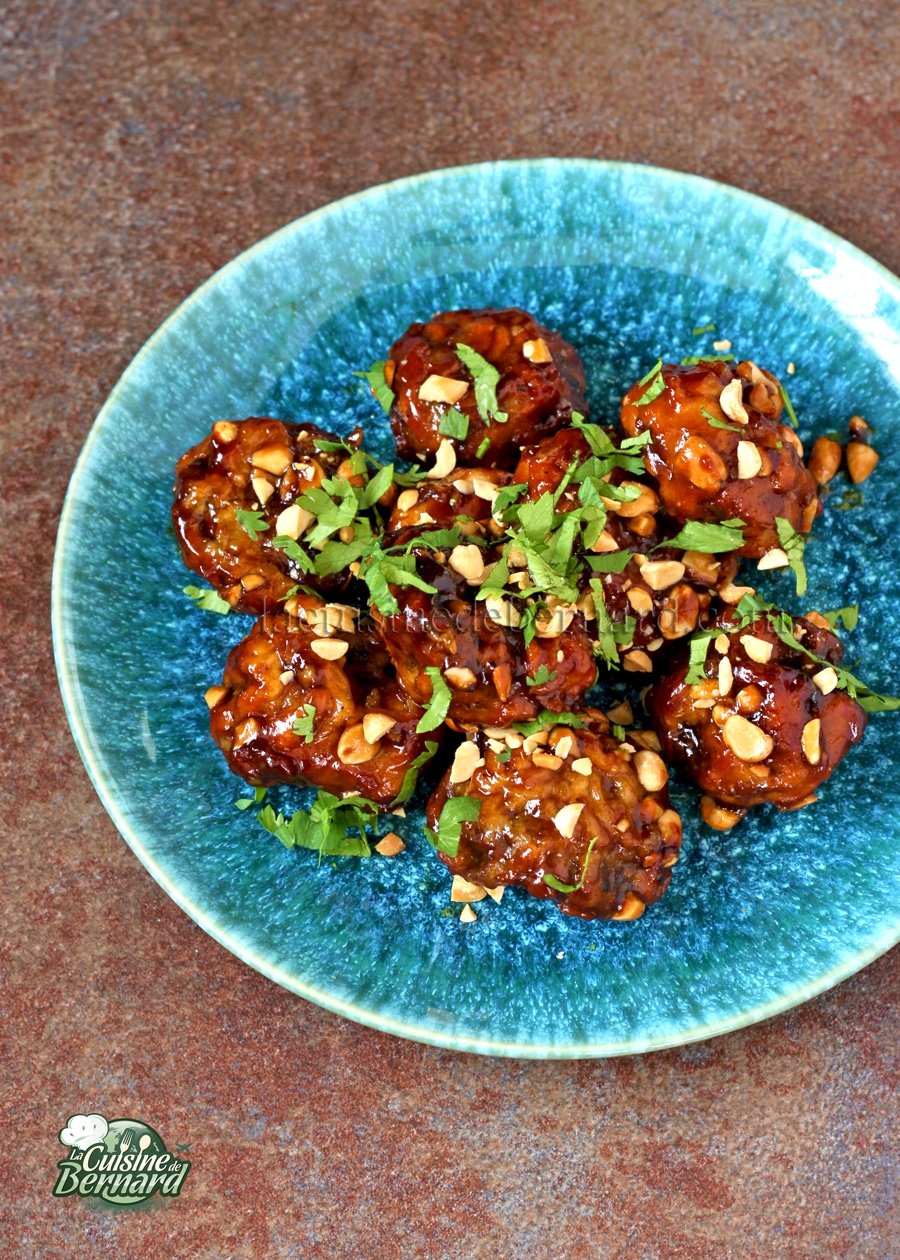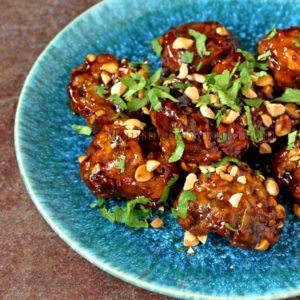 Shiitakés croustillants sauce Hoisin
Je vous avais proposé sur mon blog de cuisine, plusieurs recettes de viandes croustillantes. J'avais envie de cette option végane aux champignons shiitakés. Cela fait longtemps que j'avais partagé avec vous le secret de la fécule de tapioca qui rend la friture extra-croustillante. Ici je fais en plus une sauce à base d'hoisin, de vinaigre, de sucre et de sauce soja. Le tout avec des cacahuètes craquantes et de la coriandre, cela donne un plat très parfumé et irrésistible !
Instructions
Commencez par enlever le pied des shiitakés. On va ensuite les laisser entiers !

Mélangez la farine et l'eau dans un récipient, et versez de la fécule de tapioca dans un autre. Plongez les shiitakés dans la pâte assez liquide, égouttez en partie puis placez-les dans la fécule.

La fécule va recouvrir la pâte.

Faites de même pour tous les champignons. Faites chauffer un récipient d'huile à 180°C. Secouez un peu les champignons pour enlever l'excédent de fécule, puis plongez-les dans l'huile chaude.

Ils doivent être bien colorés pour être bien croustillants.

Vous pourrez les frire une seconde fois pour un croustillant extra.

Pour la sauce : versez l'huile, l'ail et le gingembre dans le wok (ou une casserole). Faites chauffer pour colorer le tout.

Mélangez le reste des ingrédients de la sauce.

Versez dans le wok et faites cuire tout en remuant.

La sauce doit épaissir et devenir nappante.

Ajoutez les shiitakés, enrobez-les de sauce et faites cuire une ou deux minutes.

Ajoutez des cacahuètes grillées non salées à votre goût. Hachez-les simplement au couteau !

Mélangez de nouveau et servez sans attendre.

J'ajoute en plus de la coriandre hachée et je sers le tout avec un riz nature ! Un délice !
Nutrition
Calories:
310
kcal
Carbohydrates:
64
g
Protein:
9
g
Fat:
2
g
Saturated Fat:
0.2
g
Polyunsaturated Fat:
1
g
Monounsaturated Fat:
1
g
Trans Fat:
0.003
g
Cholesterol:
0.01
mg
Sodium:
49
mg
Potassium:
284
mg
Fiber:
4
g
Sugar:
3
g
Vitamin A:
0.2
IU
Vitamin C:
0.5
mg
Calcium:
19
mg
Iron:
4
mg