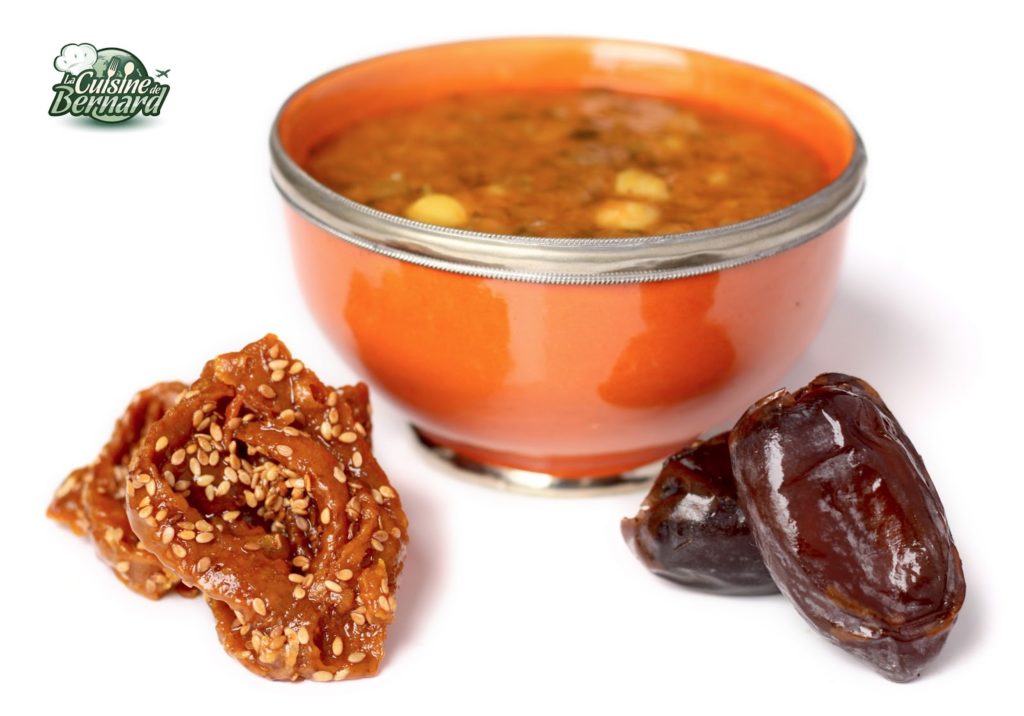 This is the Harira, this incredible Moroccan soup with chickpeas, meat, tomatoes, parsley and coriander. There's nothing complicated about it, you just need to put all the ingredients together. But with dates and some honey cakes, it's truly ecstatic! The temperatures are not yet perfect, so it's time to enjoy warming up with this exquisite dish. Thanks again to Kenza and Touria for teaching me how to prepare harira the right way! And thank you Touria for this pretty little marrakchi bowl that I had cracked on!
Recipe of the harira (for 6 to 8 persons):


When the water boils, let cook for 5 minutes.





Drain the tomatoes and put them in a puree or sieve.