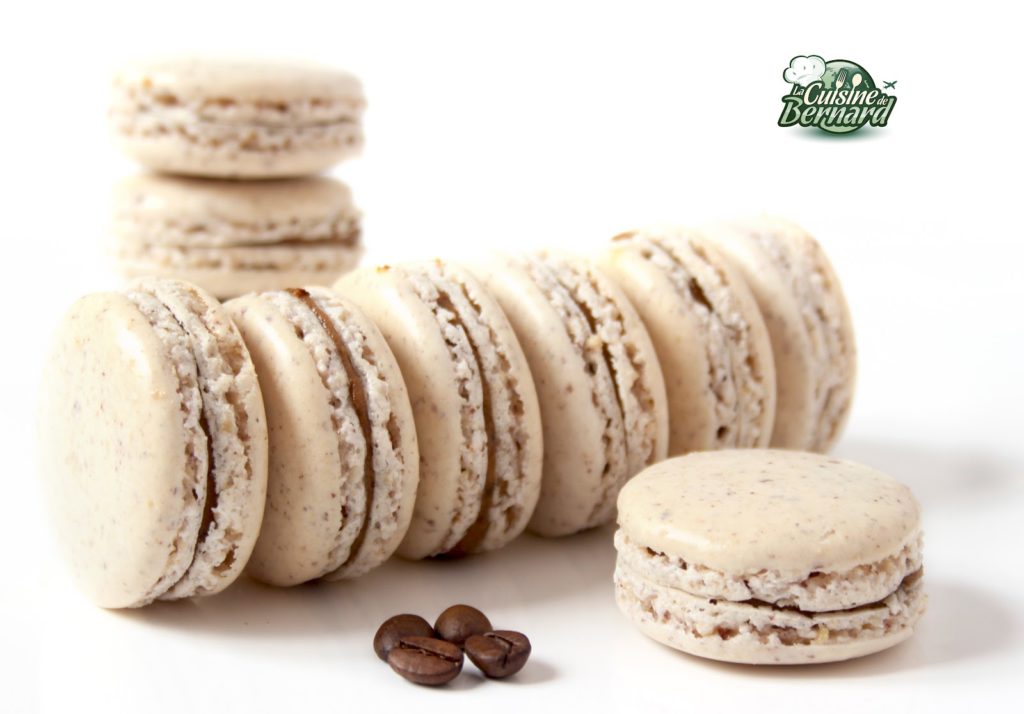 It's been a while since I've posted a macaroon recipe online and yet, it's not for lack of making hundreds of them per month! Whether it's for the workshops I organize or to bring to dinners, I always make plenty! I had this recipe in the back of my mind for a while and wanted to share with you this very traditional marzipan filling. I'm staying very classic today in the flavors with this coffee-hazelnut. The shell is made with hazelnut powder and the filling with almond paste lightened with butter (!!!) and coffee extract. An easy macaroon recipe that will delight all coffee lovers! And even those who are not fanatics, because the taste of coffee is very sweet and blends perfectly with the hazelnuts.
Recipe for hazelnut-coffee macaroons:
-A basic macaroon recipe (with hazelnut powder instead of almond powder) recipe HERE
-225g almond paste 50% (for the "home-made" recipe it's HERE)
-1 tablespoon of liquid coffee extract (or more!)
Make macaroon shells in replacing almond powder by hazelnut powder in the same quantities. Then shape the shells with an 8mm nozzle.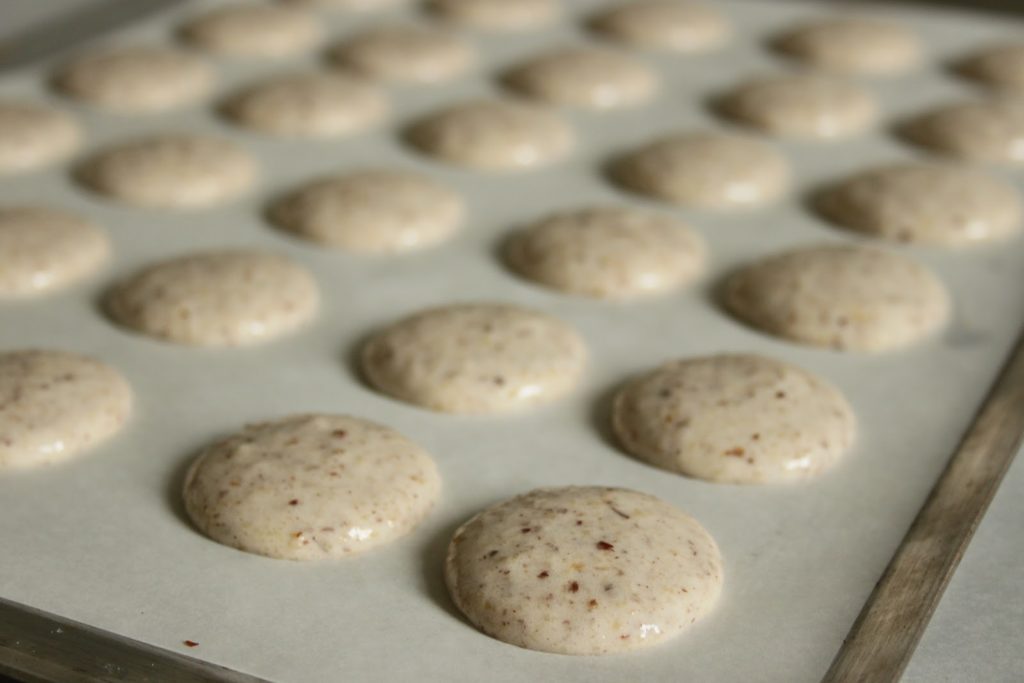 Cook for 14 minutes for the little ones and 16-17 minutes for the older ones. I made two plates of 30 and finished the dough by forming two larger shells to make a large macaron.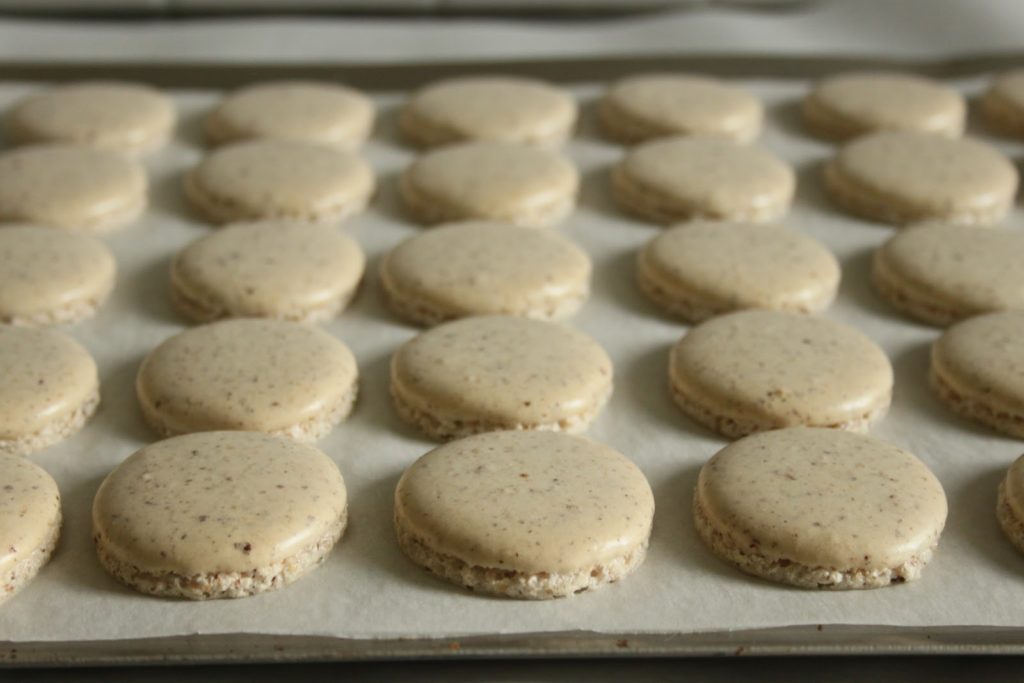 Reheat the almond paste in the microwave (20 seconds) or leave it (under cling film to avoid drying out) at room temperature.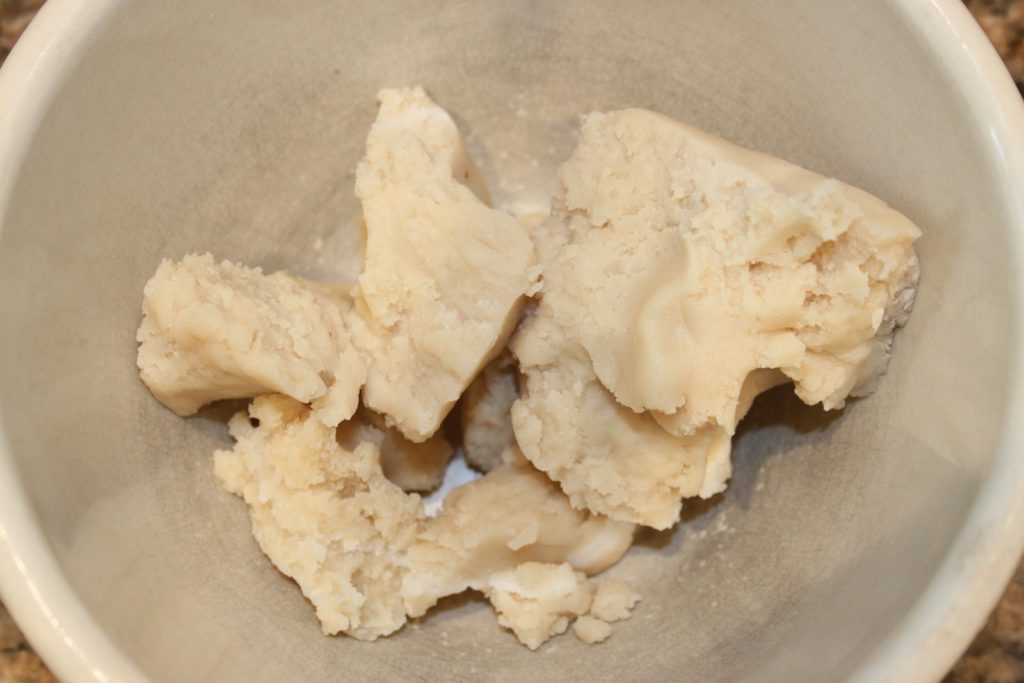 For the liquid coffee extract, I use the brand "Trablit" which can be found on the internet or as always at G.Detou.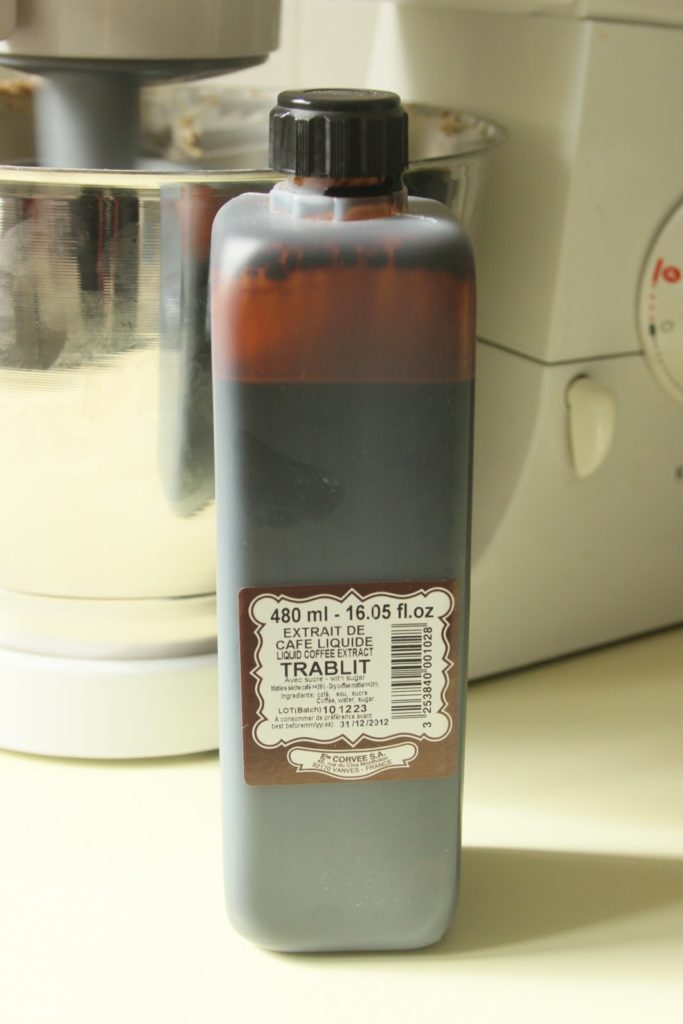 Add the extract to the almond paste.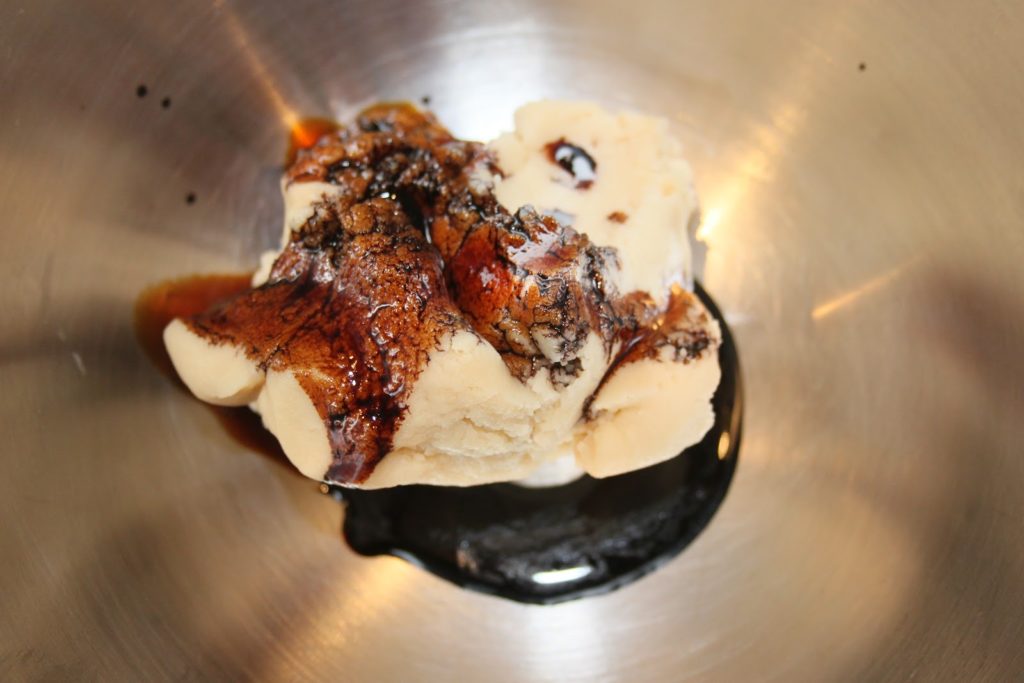 Whisk until the extract is fully integrated.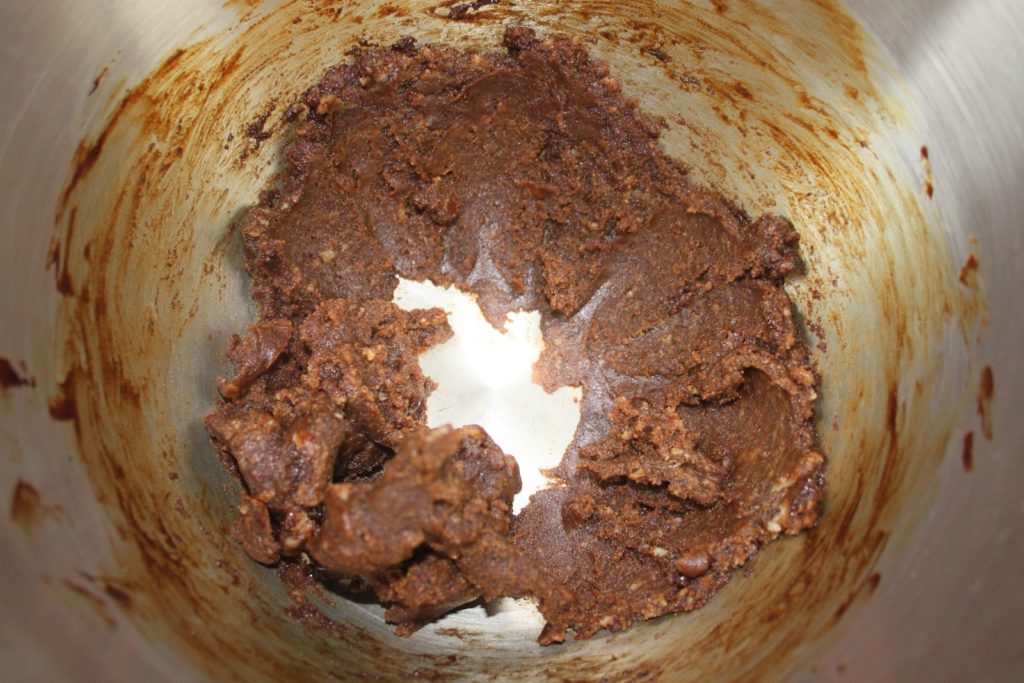 Add the soft butter and whisk until perfectly blended. If necessary, you can put the whole thing in the fridge for about 30 minutes and then turn it over if the butter and the almond paste have trouble mixing.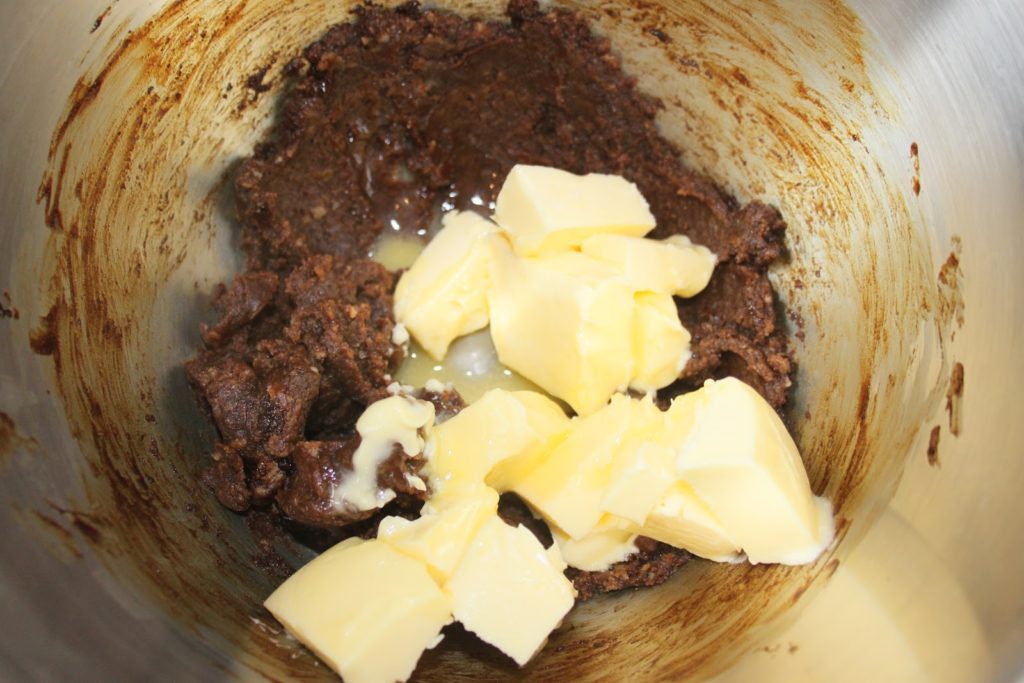 Place in a pocket fitted with a 12 or 14 mm nozzle and fill every other macaroon shell.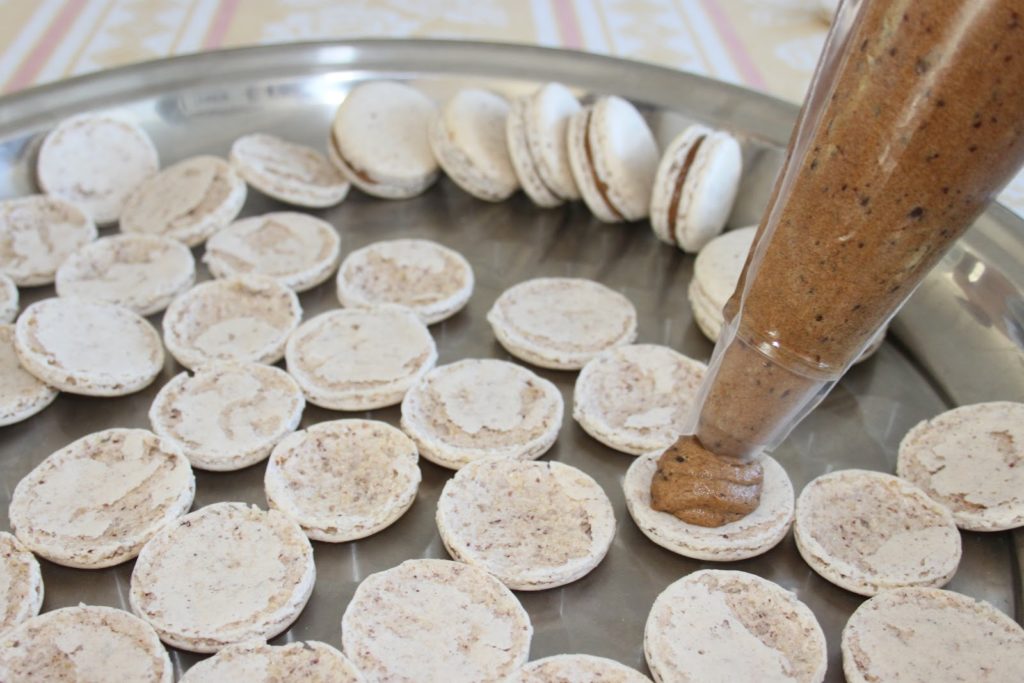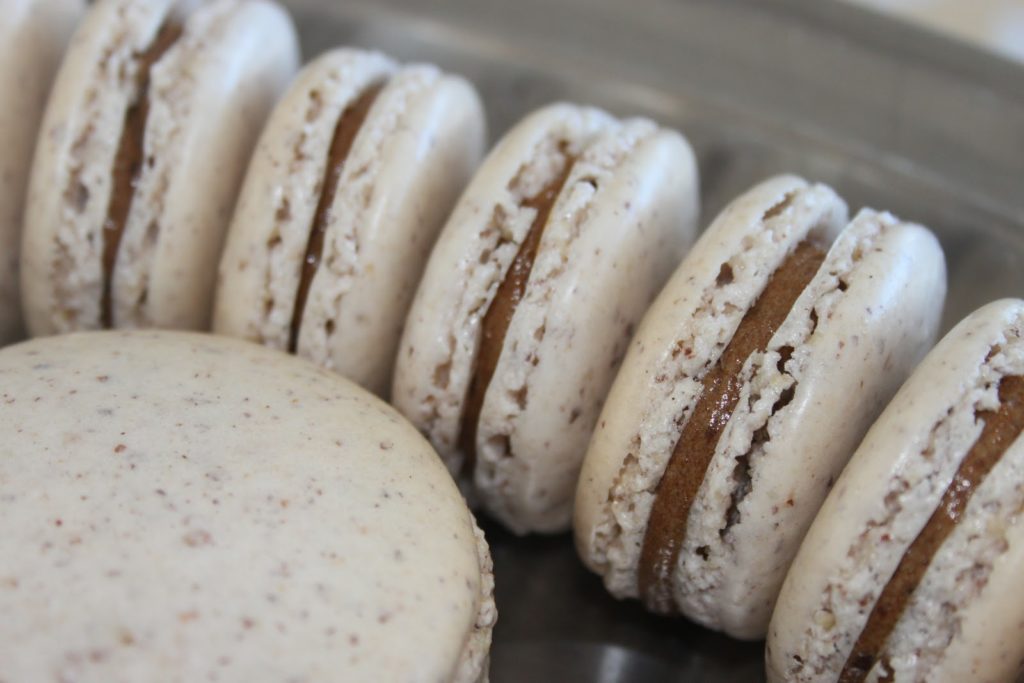 As always, let them sit overnight in an airtight container before eating!