I am launching my new Thai cooking class, number 2! It will take place on Saturday, January 4, 2020 at 2:00 pm. If it fills up quickly, I might do it on the 5th as well. This time we will see the famous pad thai and mango sticky rice. But also the pad see ew, a dish with large rice noodles and chicken. And finally kao tang nah tang, crispy rice cakes with chicken satay sauce and red curry paste! Here is the link for registration:
https://www.atelier-lacuisinedebernard.com/les-cours/
This time, we're going to see the noodles. Each student will make his or her own two dishes (pad thai and pad see ew) and together we will see three recipes in masterclass: si-io dam wan sauce, but also kao tang nah tang and mango sticky rice.
We will see in group (to taste on the spot):
Kao Tang Nah Tang: incredible fried rice cakes topped with chicken and peanut satay sauce.
Mango Sticky rice: the must-have dessert with coconut milk sticky rice, pandanus leaf, palm sugar and fresh mango.
Si-io dam wan: the Thai sauce impossible to find in France. But with my recipe, we will clone it!
Each student will make (and leave with the following dishes):
Pad See Ew: large rice noodles, sautéed with chicken, vegetables and egg. A true delight with an inimitable taste.
Pad Thaï : the famous Thai dish par excellence. Thinner noodles fried with shrimp, radish and a sweet and sour sauce made with tamarind and a touch of vinegar.
You will leave with individually made dishes that will be enough for a dinner for two!
Pad thai: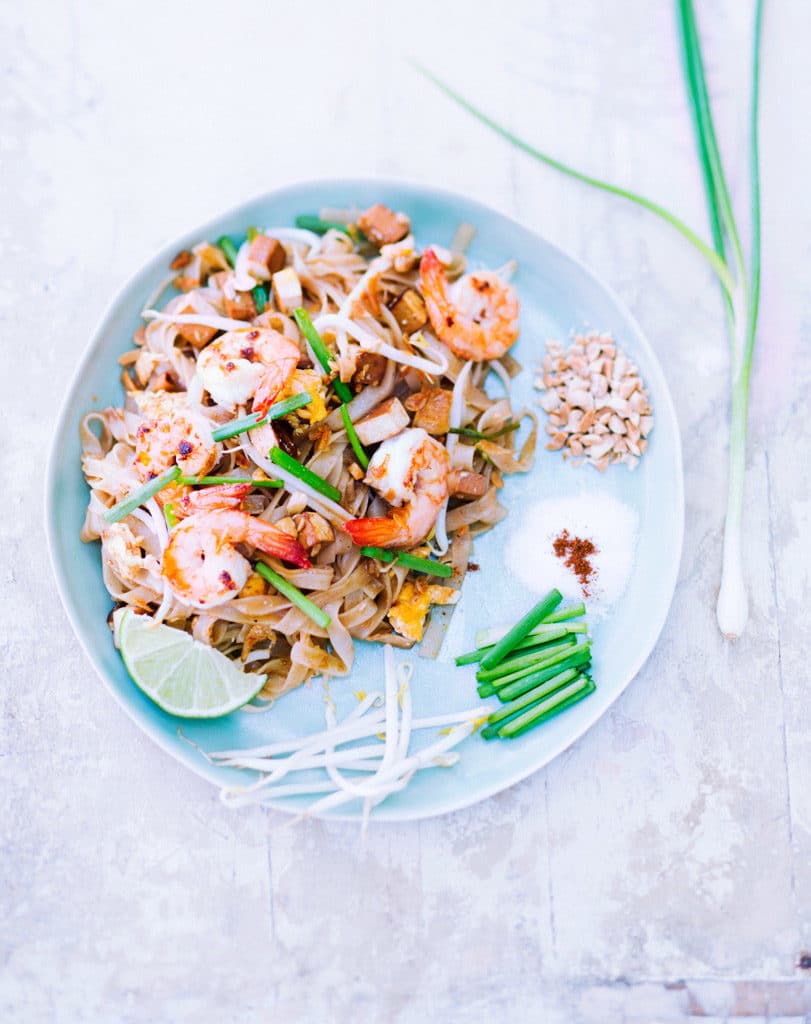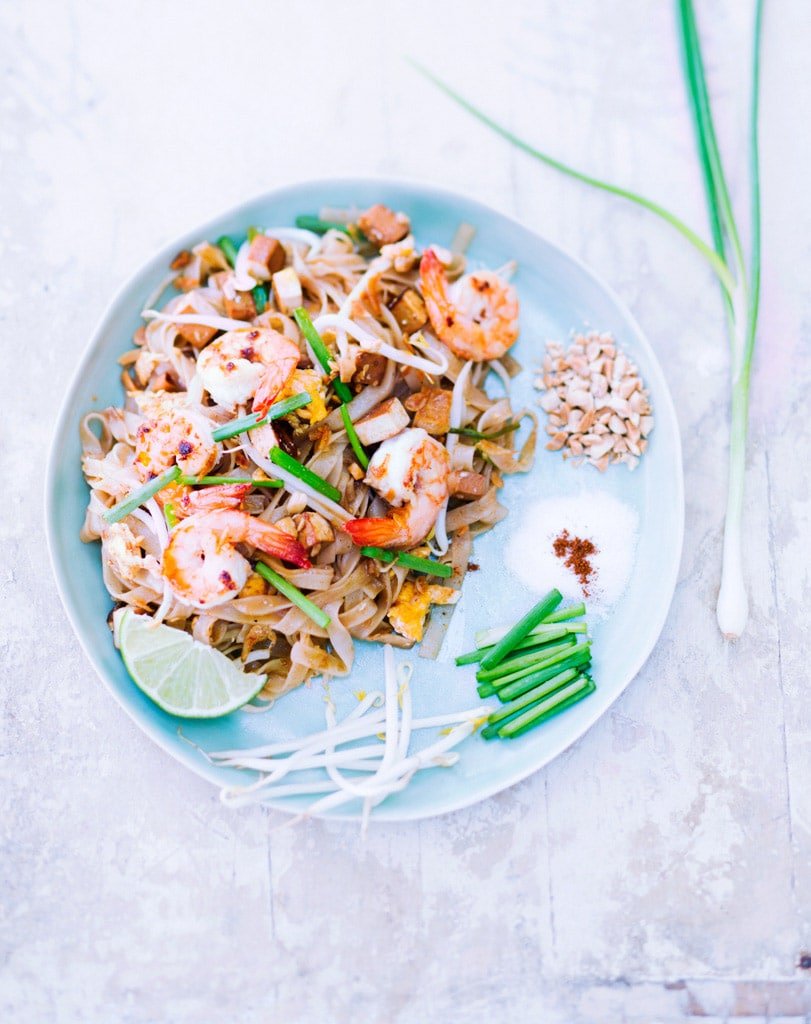 Kao tnag nah tang: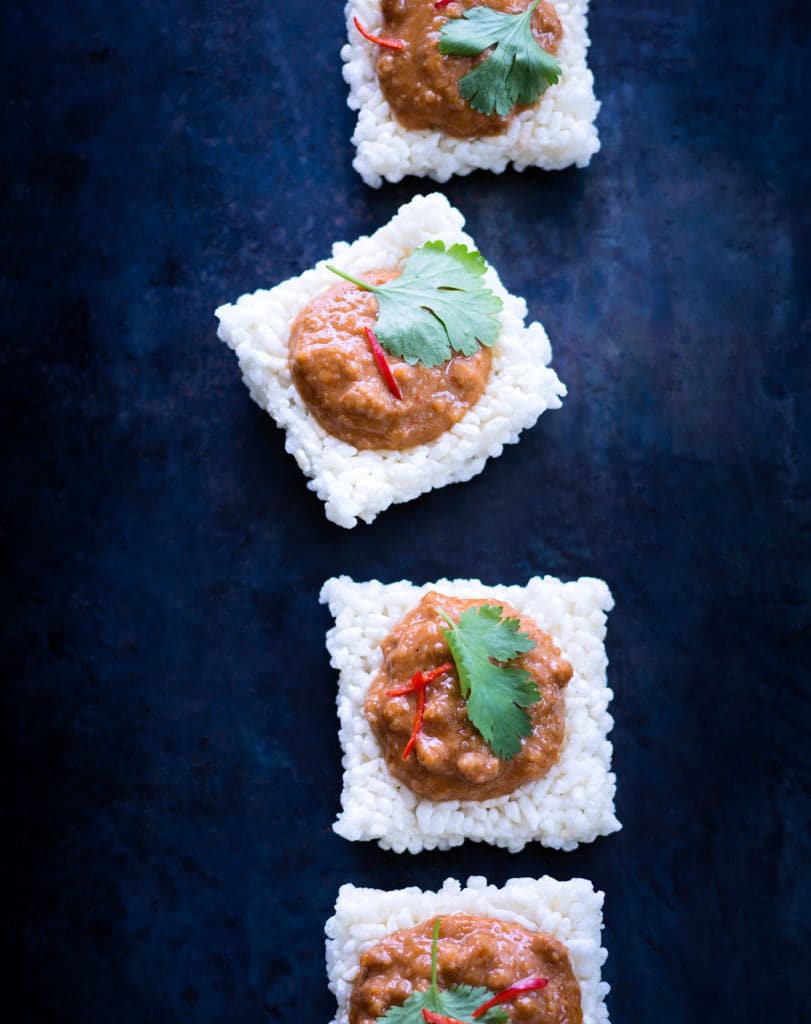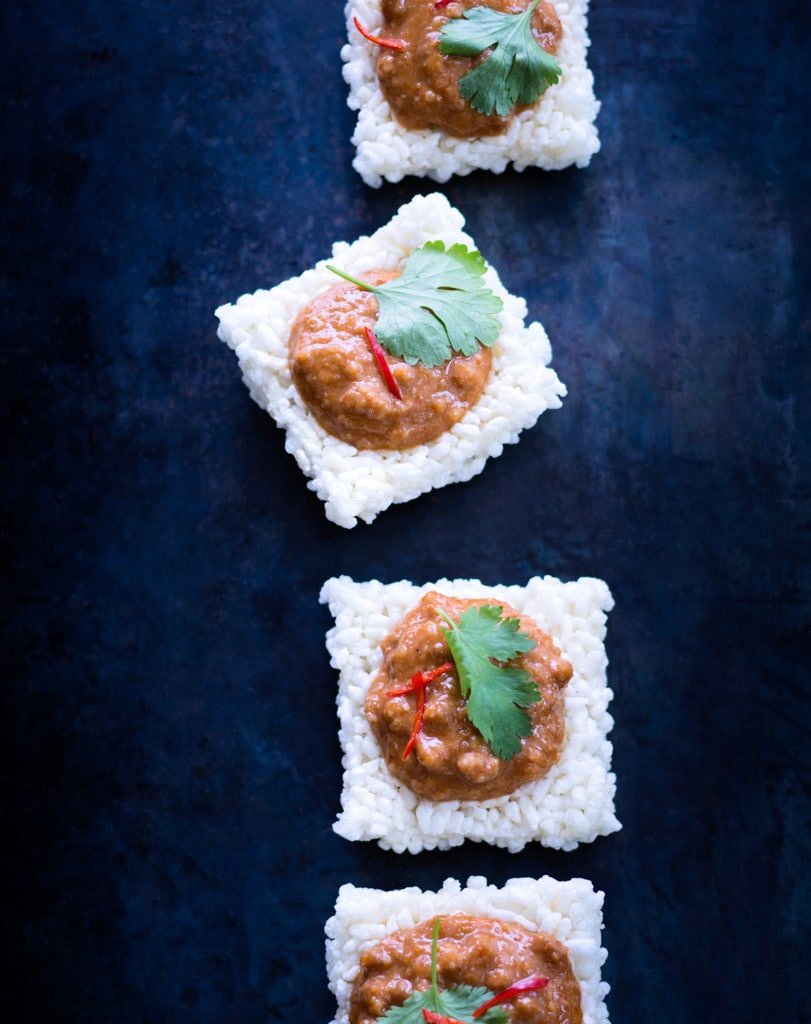 Mango sticky rice :