The pleasures of fall are endless, and I always look forward to December with all its beautiful decorations, music and warm recipes. I propose you to put in this atmosphere, this pear and chestnut cream pie, a classic association but always successful! With homemade puff pastry, the result will not be very sweet, despite the fact that the pears have been cooked in a syrup beforehand. Ideal for warming up by the fire.
For a 22cm diameter pie
350g of puff pastry
3 beautiful pears
3 tablespoons of chestnut cream for the bottom
a few slivered almonds
For the syrup:
400g of sugar
500ml of water
For the pie maker:
1 large egg
175g of full cream
100g of chestnut cream
Start by preparing the pears in syrup, even the day before if necessary. You can of course buy it ready-made! Pour the sugar and water into a saucepan and bring to a boil.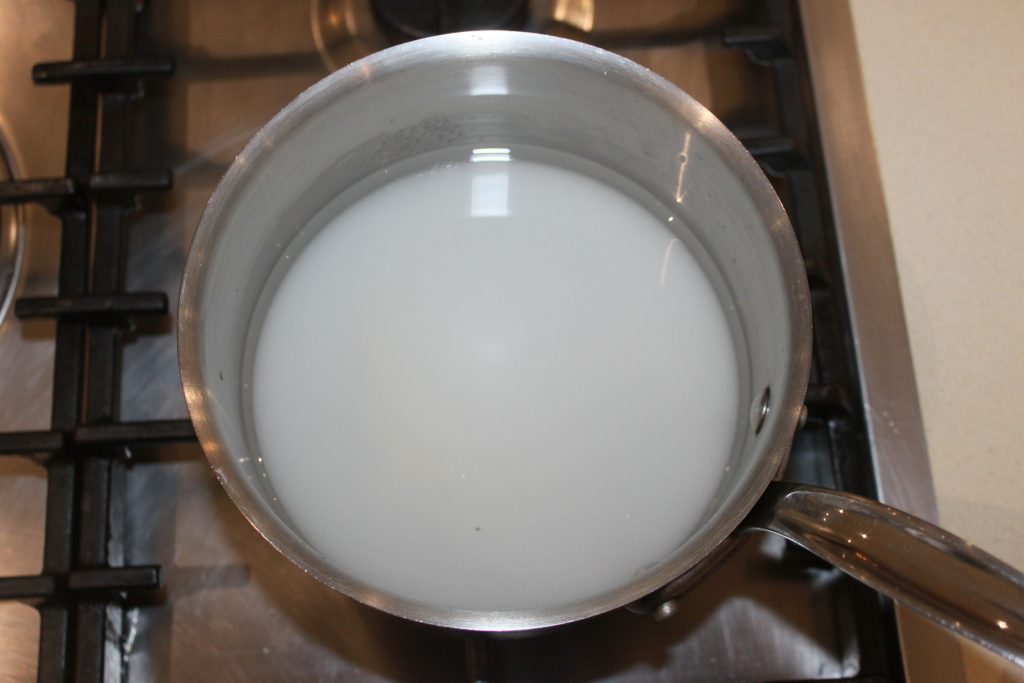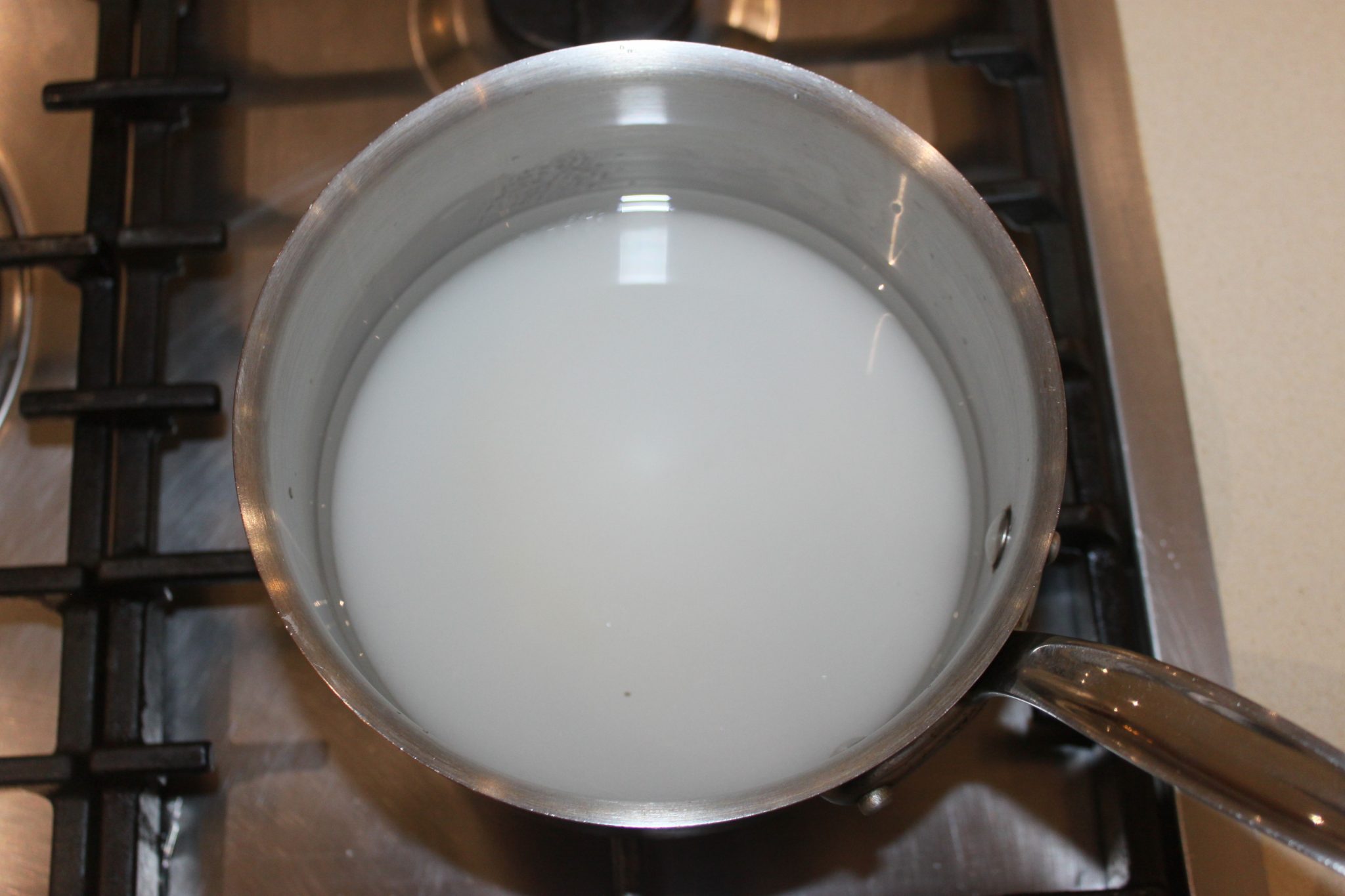 Peel the pears, leaving them whole for the moment.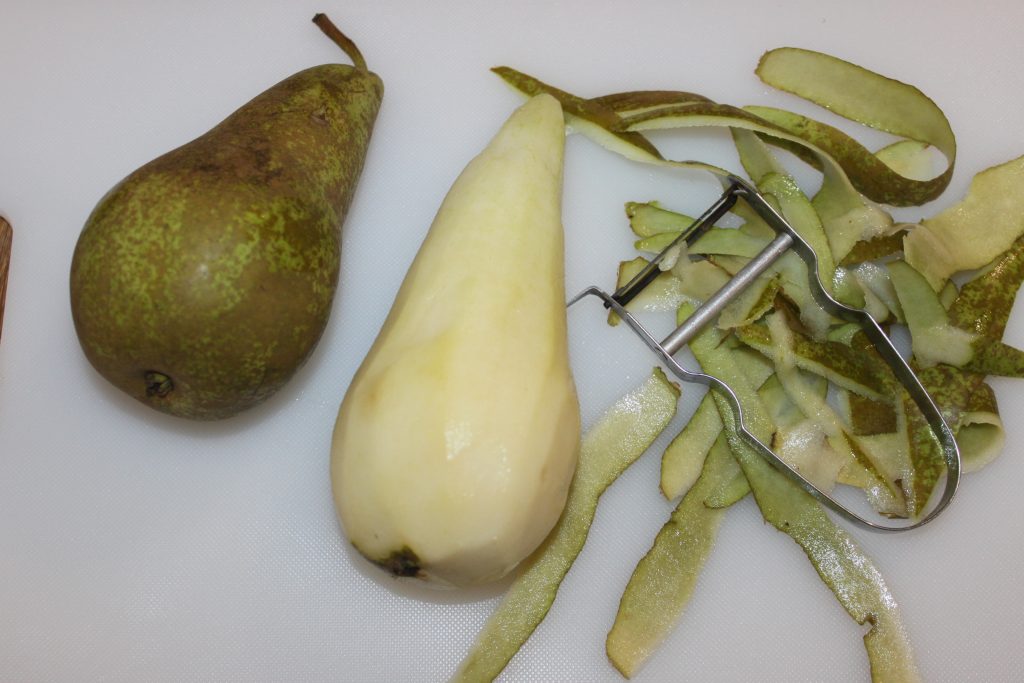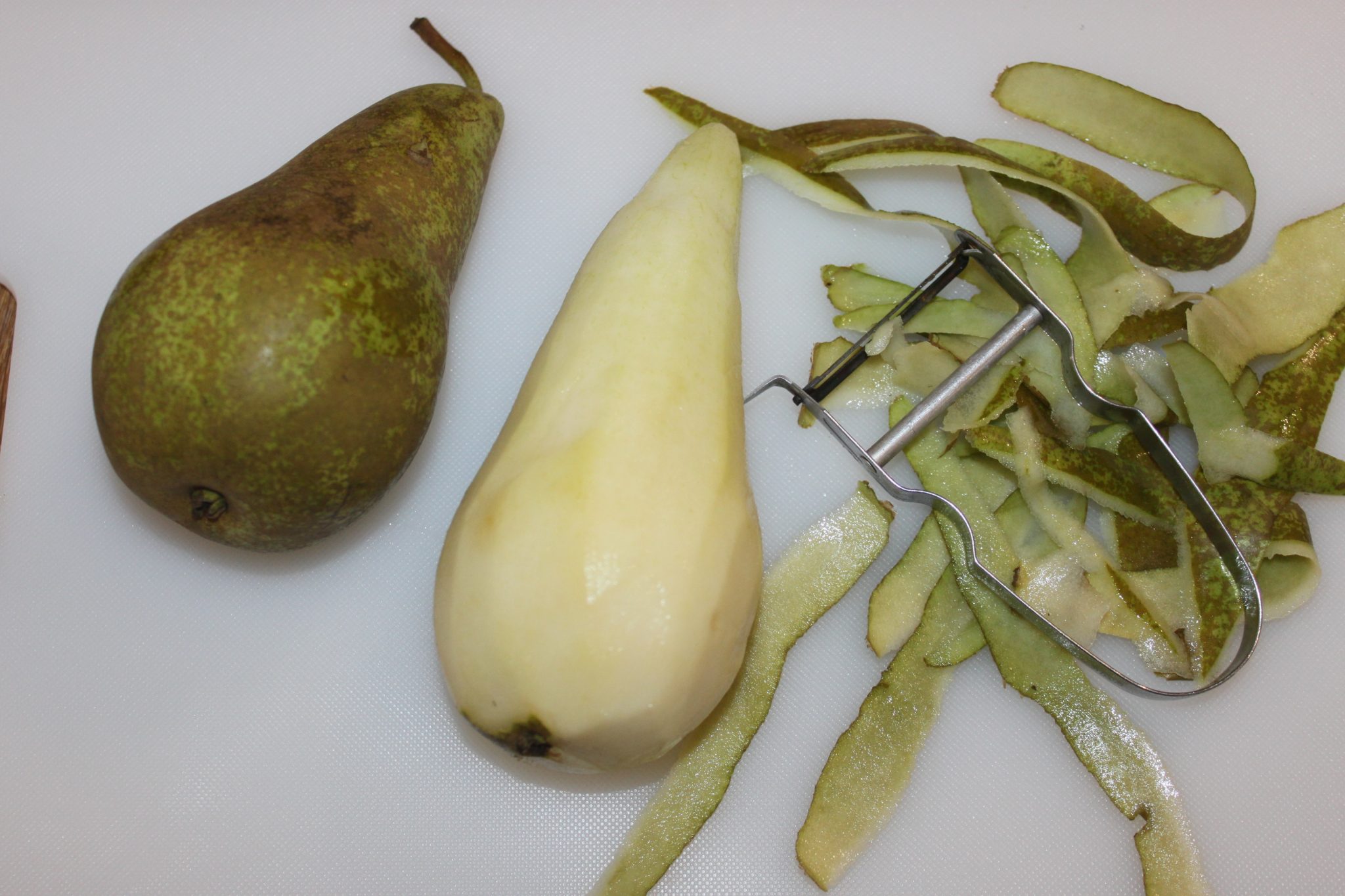 Place them in the syrup, here I have two, but put three for a larger pie than the one in the picture!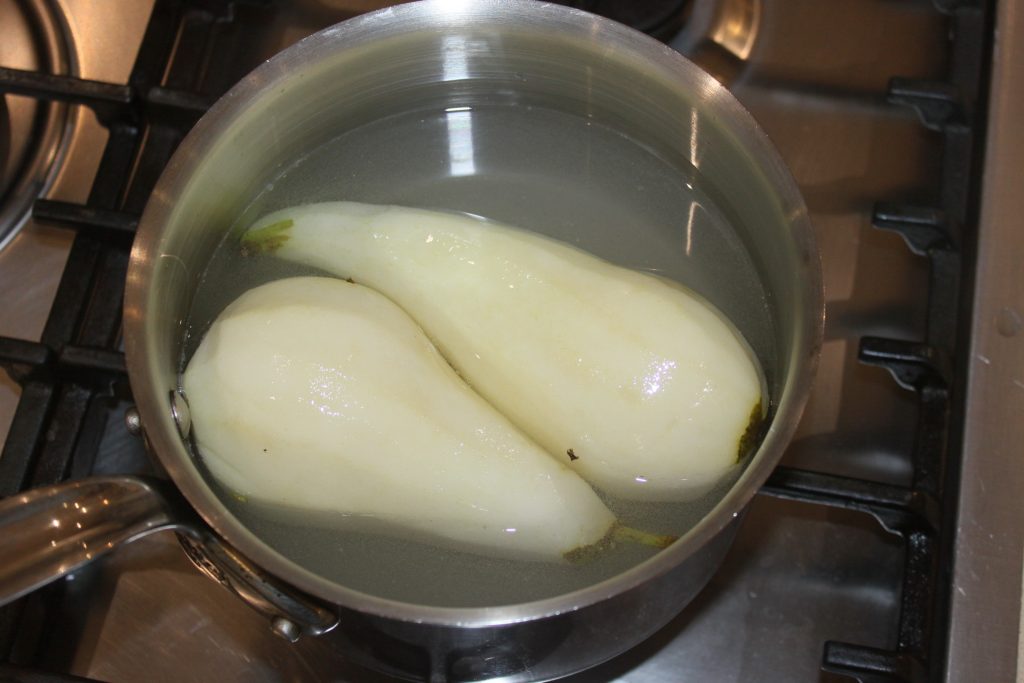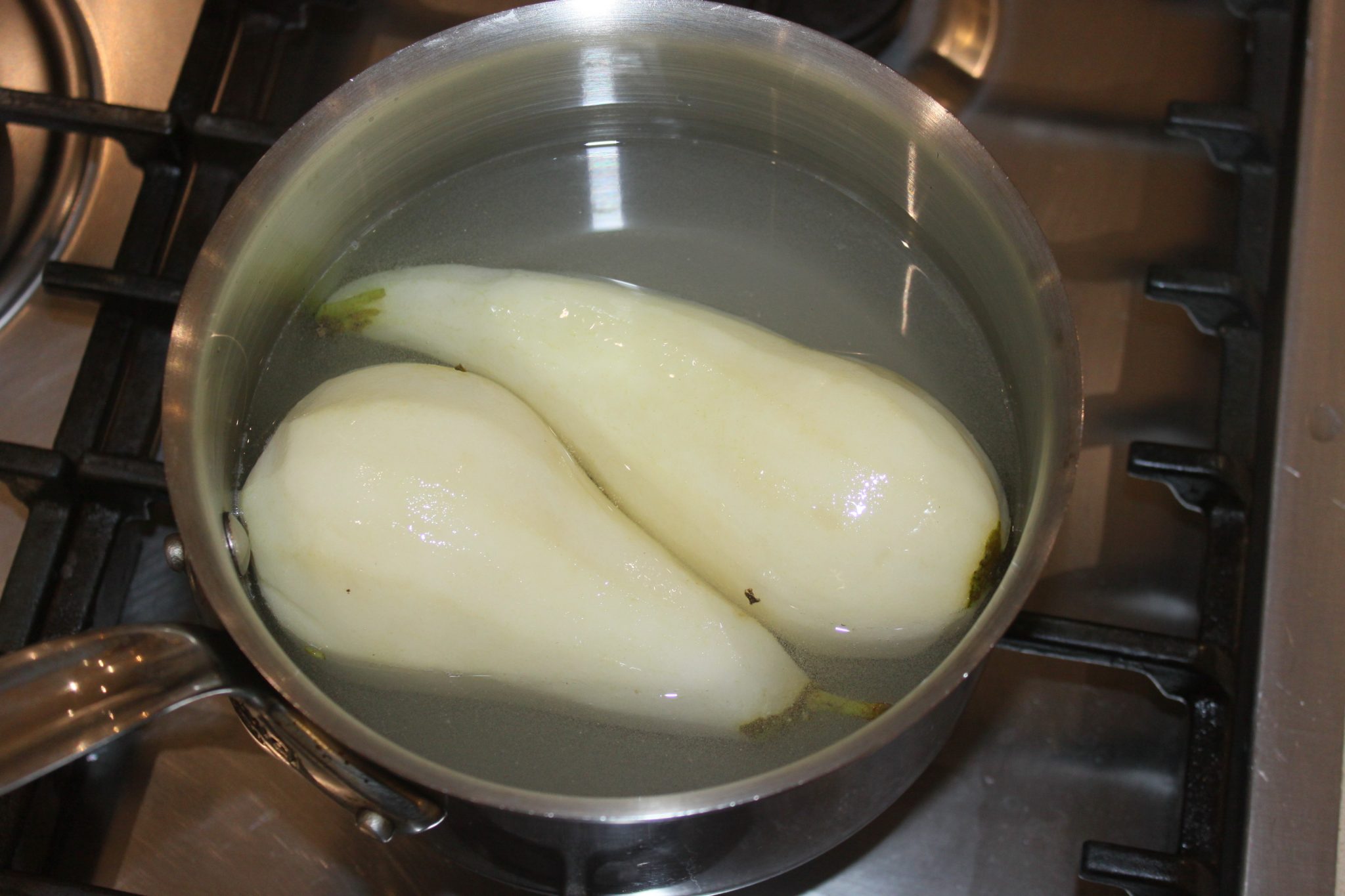 Lower the heat to a simmer and cook for 25-30 minutes, turning the pears occasionally. Then turn off the heat and leave the pears in the syrup until it reaches room temperature.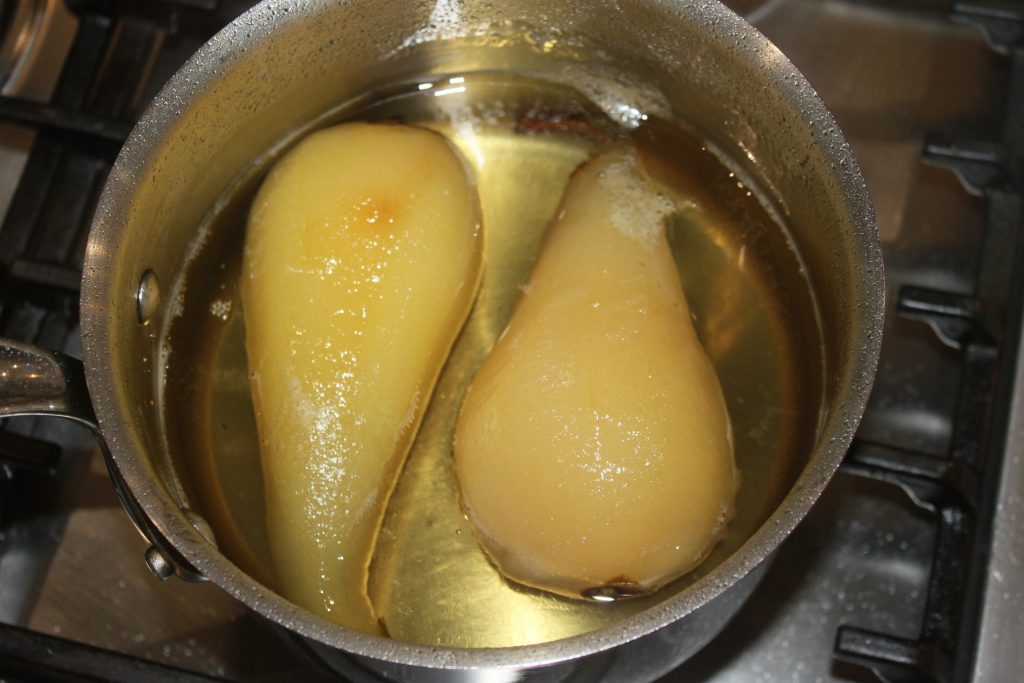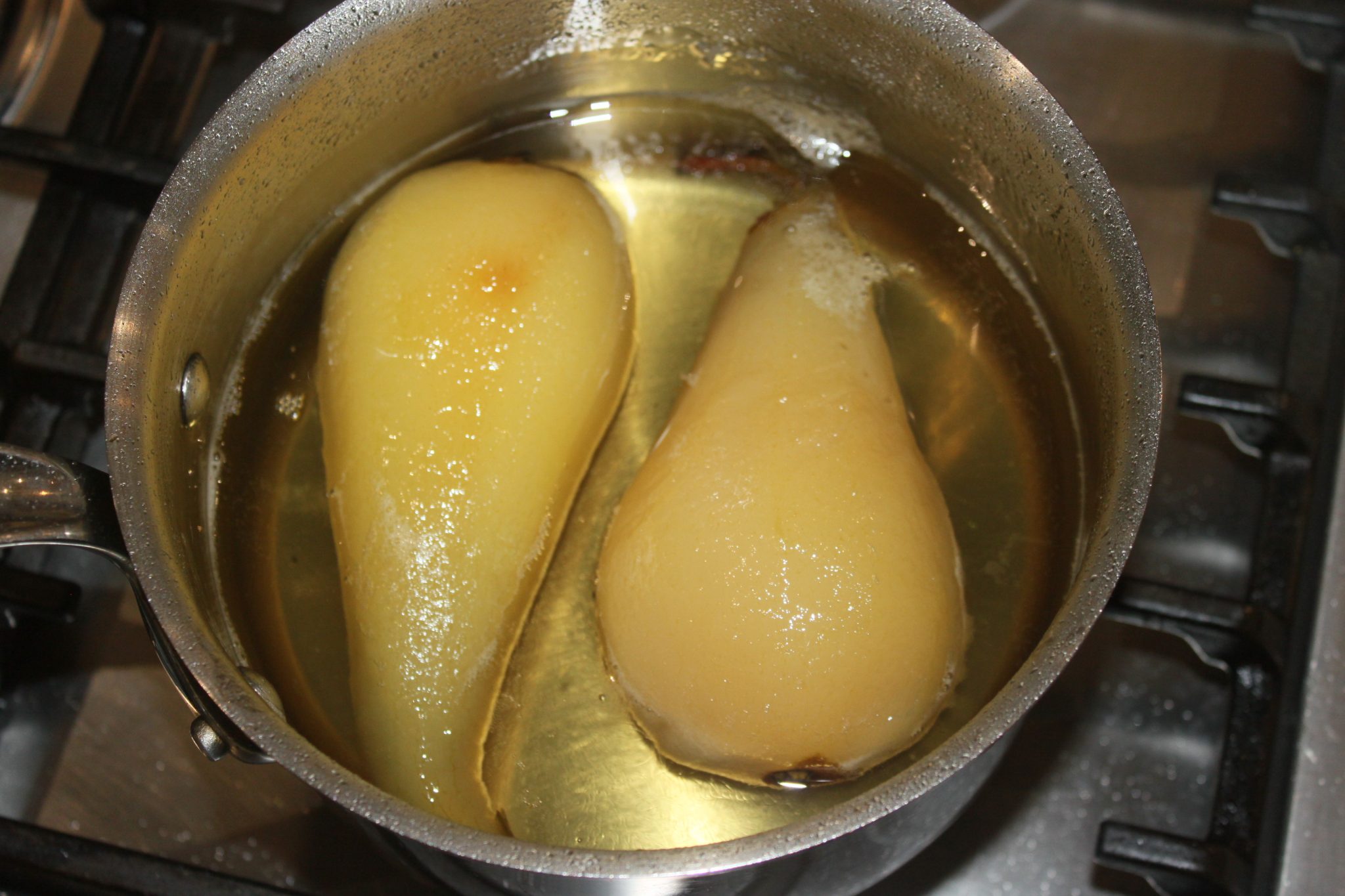 Roll out the puff pastry to 2-3 mm thickness on a floured work surface.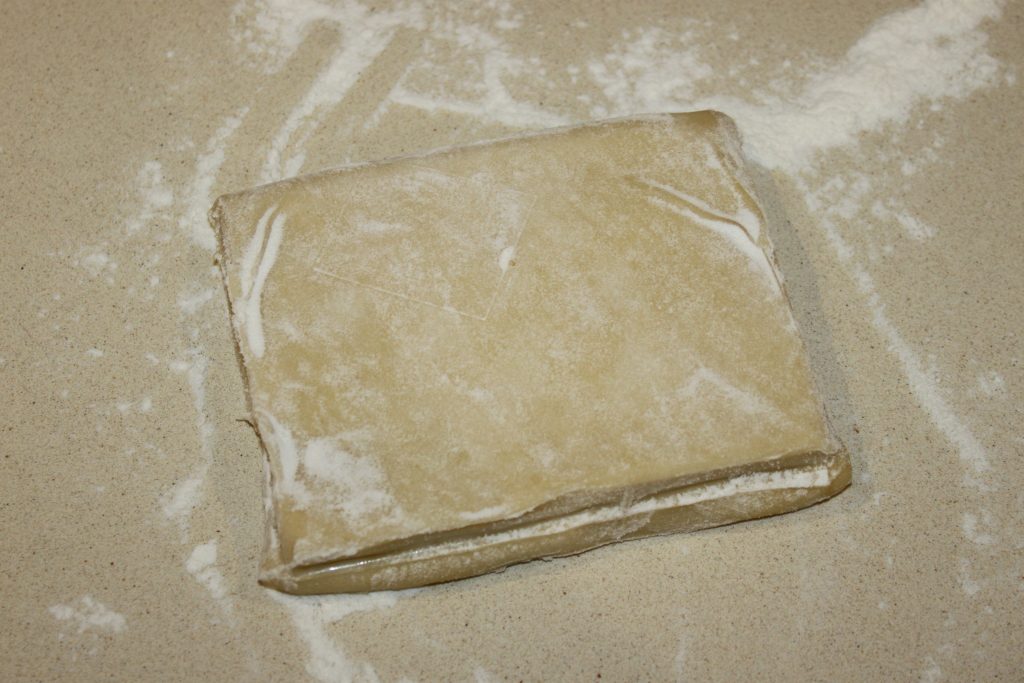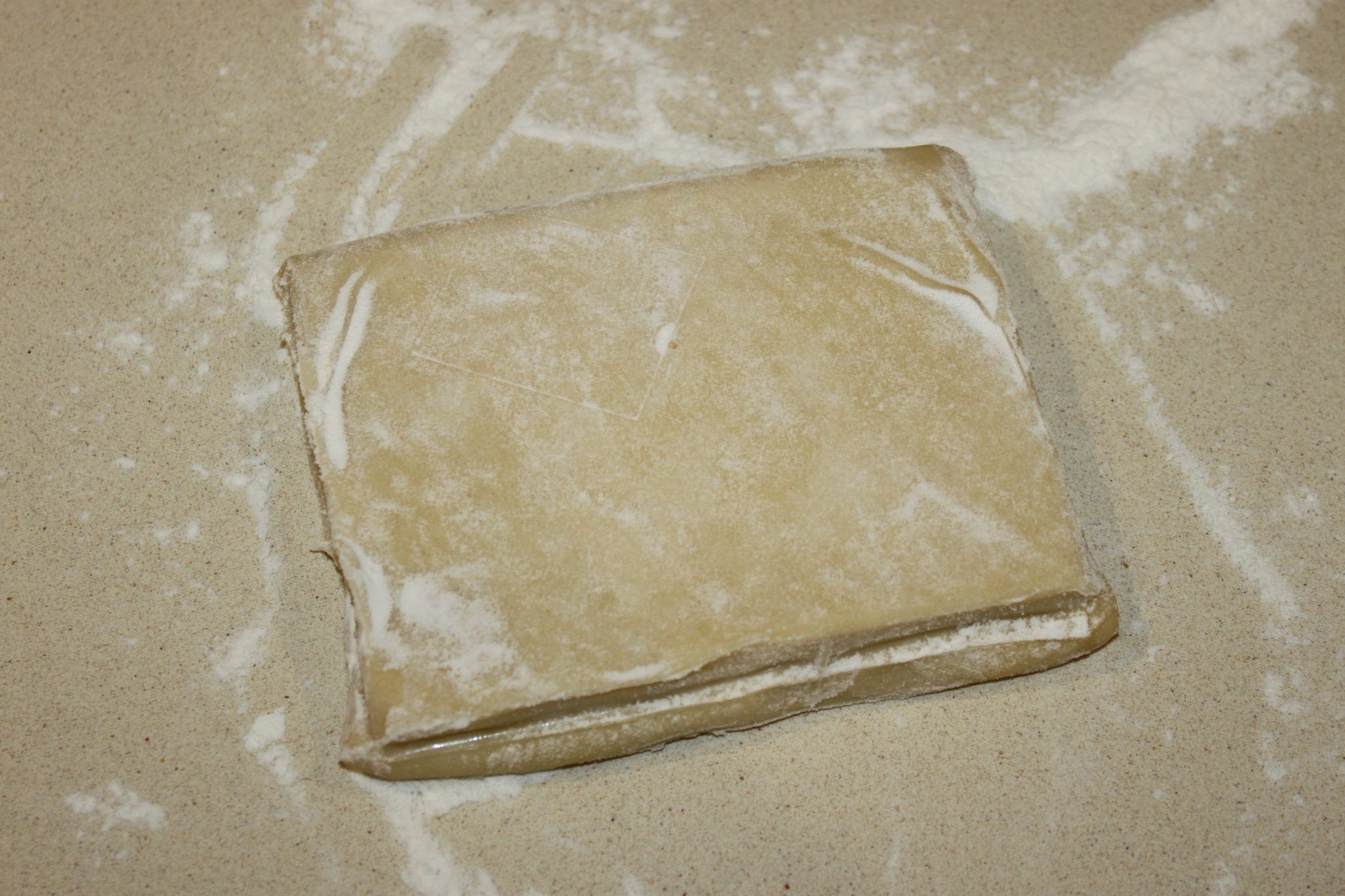 Place it in the pie circle or pan. Here I put the pie circle in a larger dish to have a bottom. But you can put the circle on a baking sheet.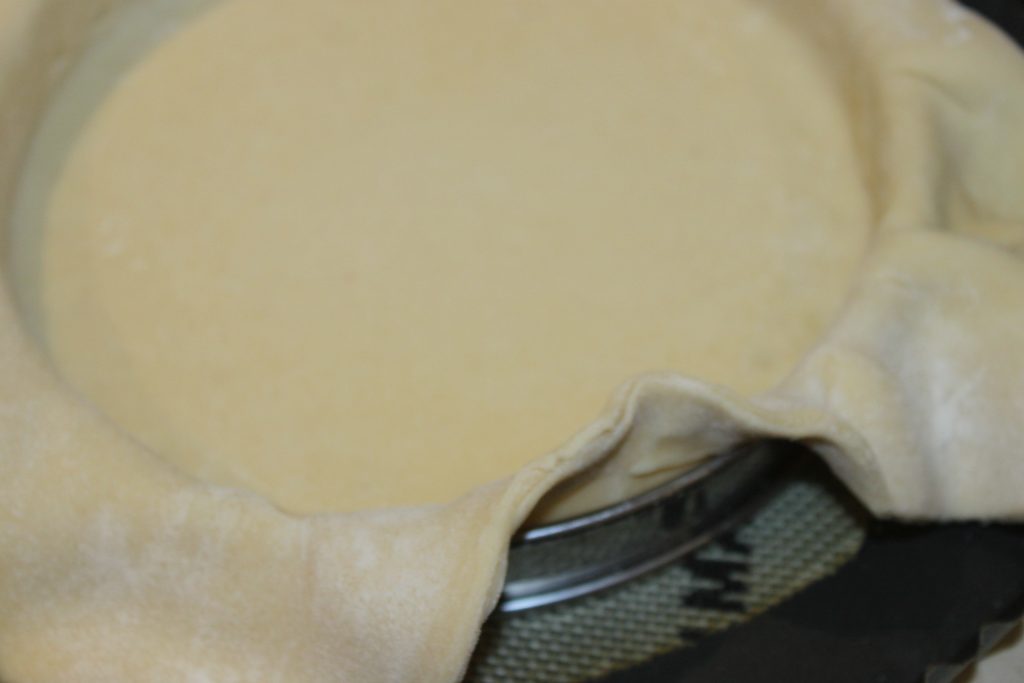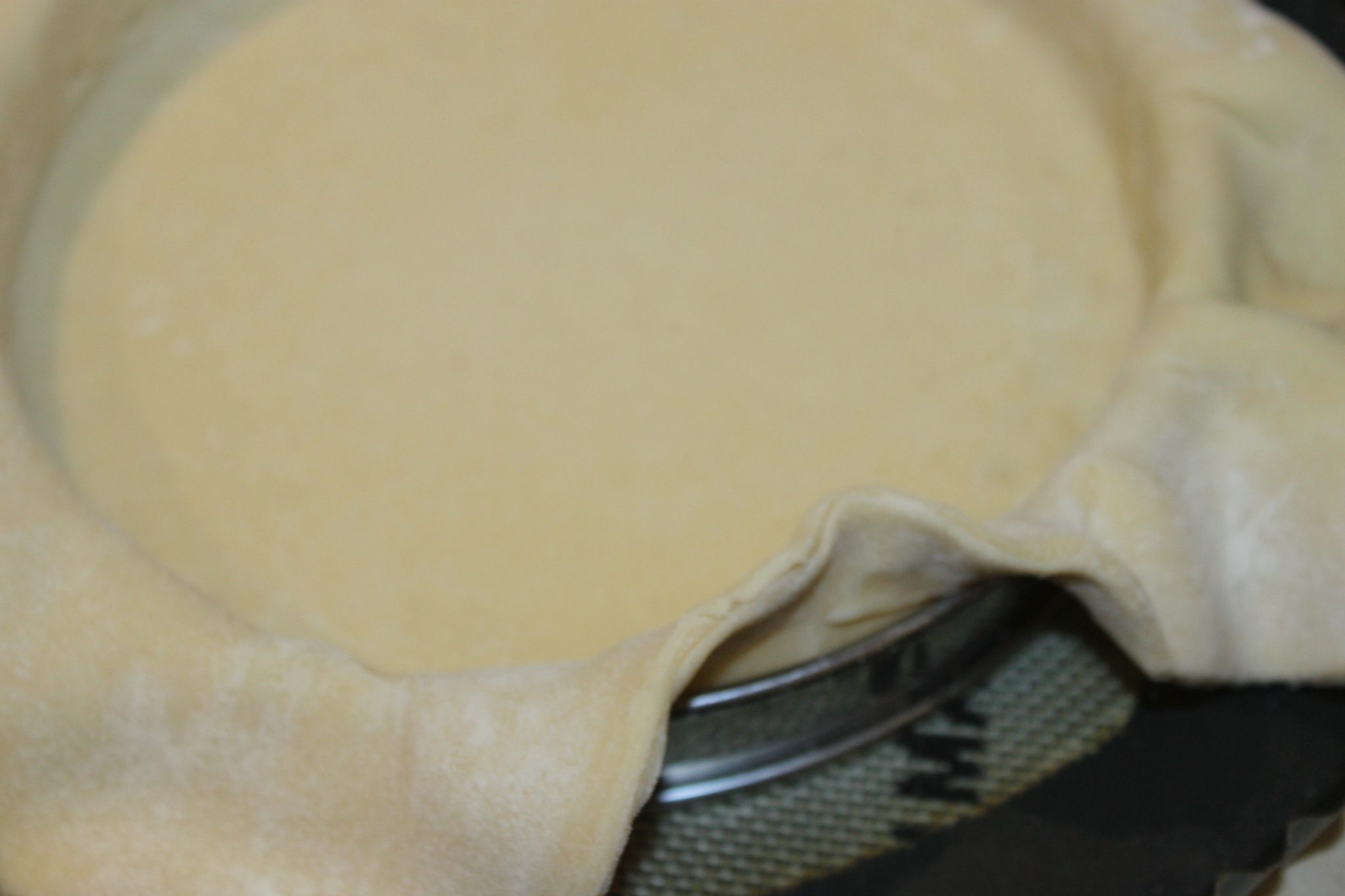 Cut off excess dough. Before cutting, I usually leave it in the fridge for at least 20 minutes to make it easier to do.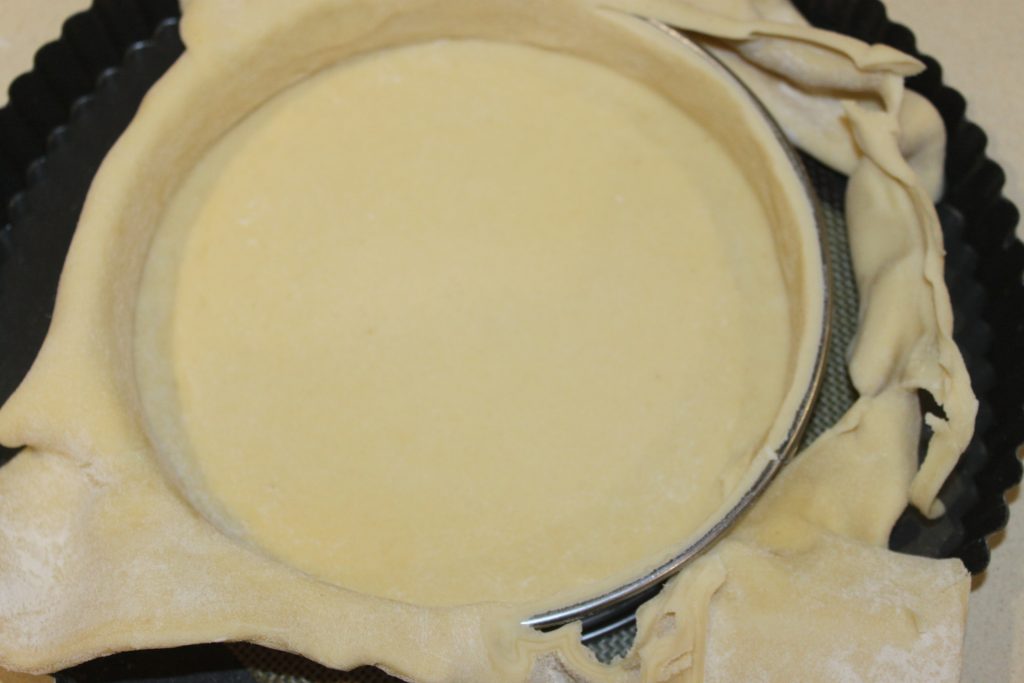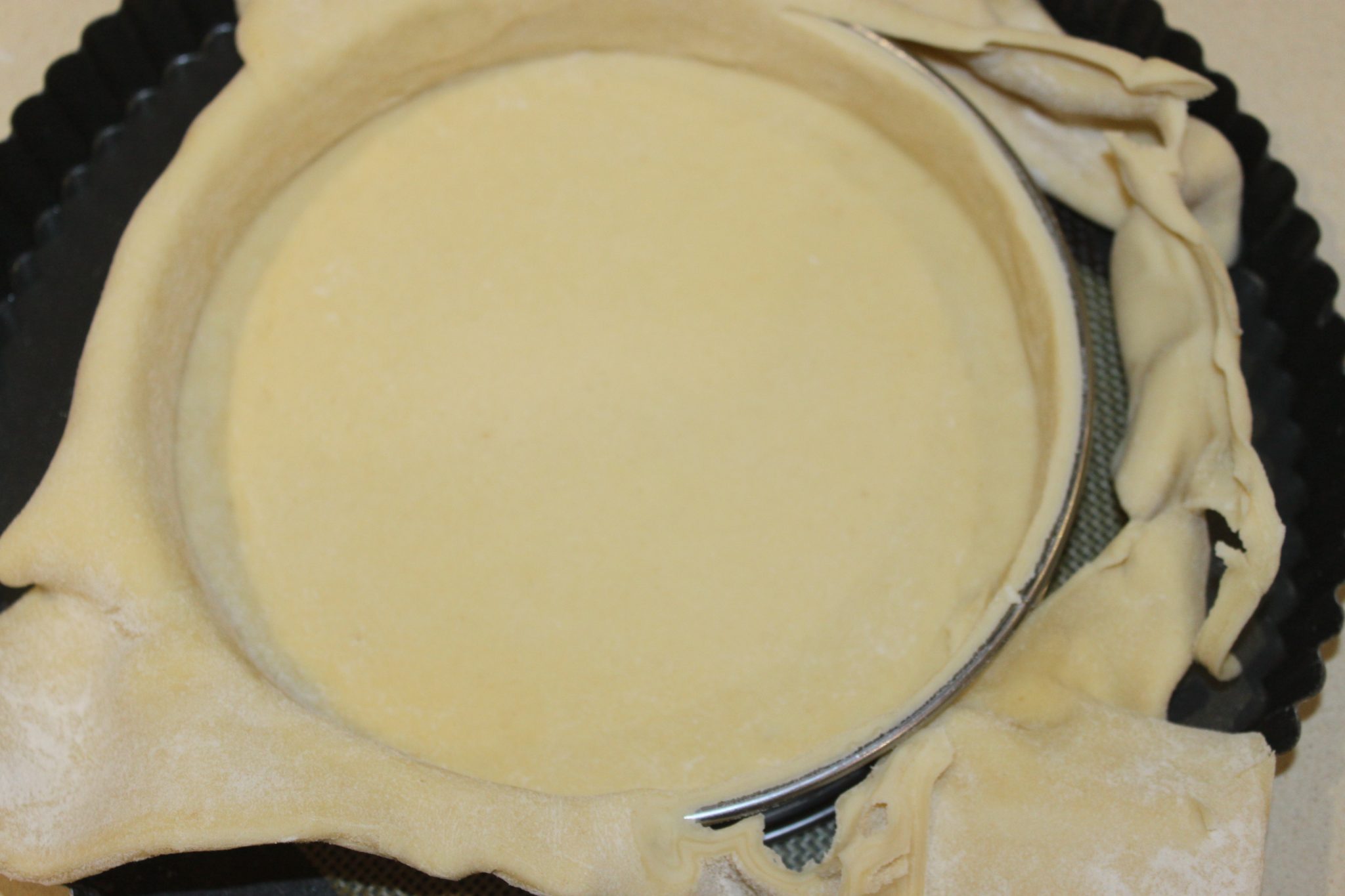 Prick the dough We will bake the dough blank. Here I find my method of the flour bag. Place two sheets of heat-resistant cling film over the dough, each sheet extending well beyond the dough. Fill with flour and close the film to make a small bag.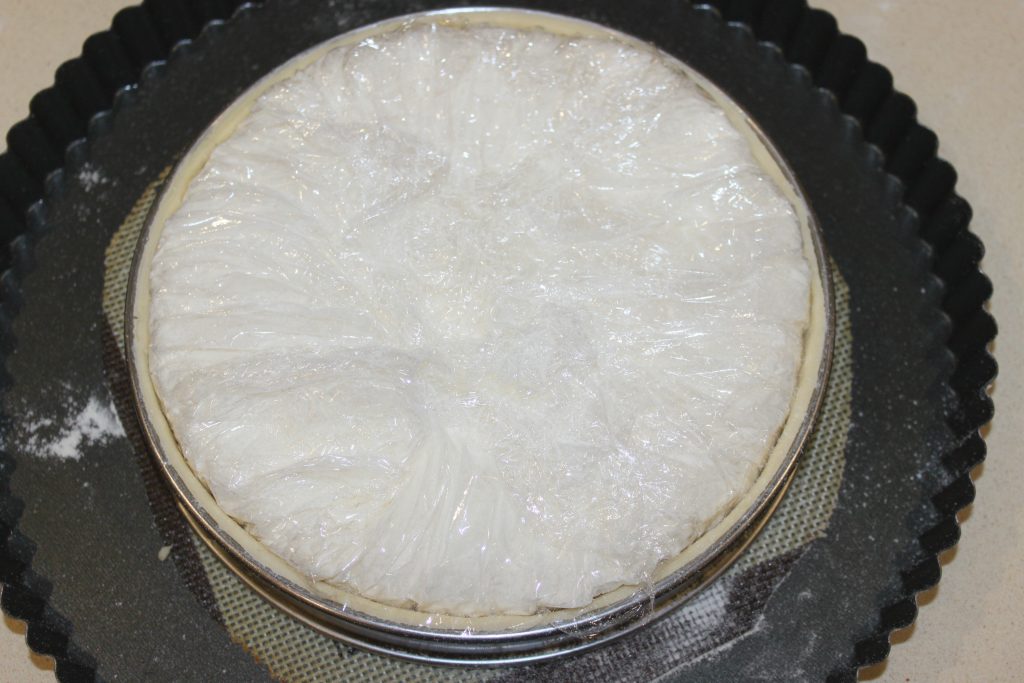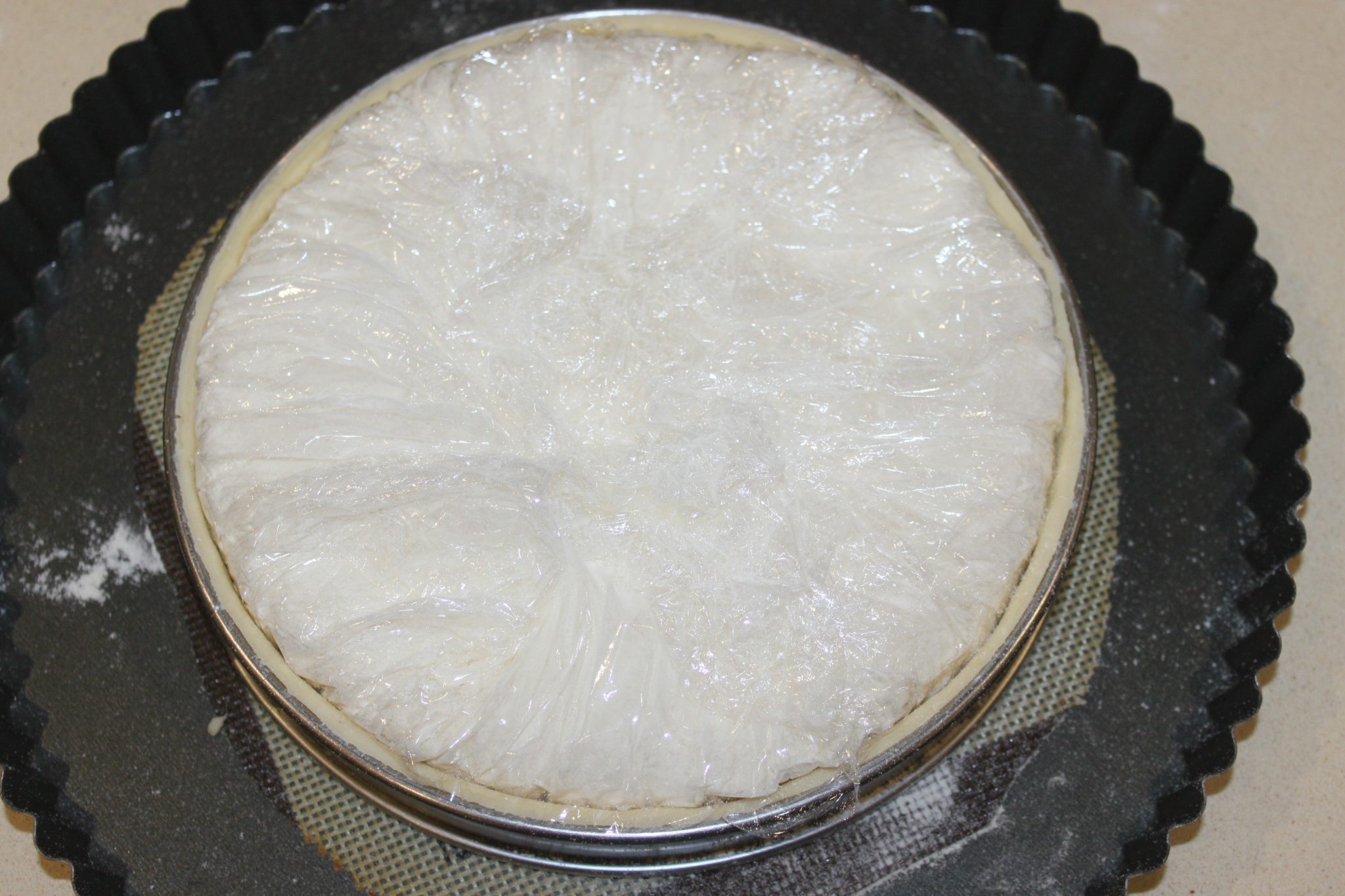 Bake for 30 minutes at 200°C with the bag on, then for another 10-15 minutes without.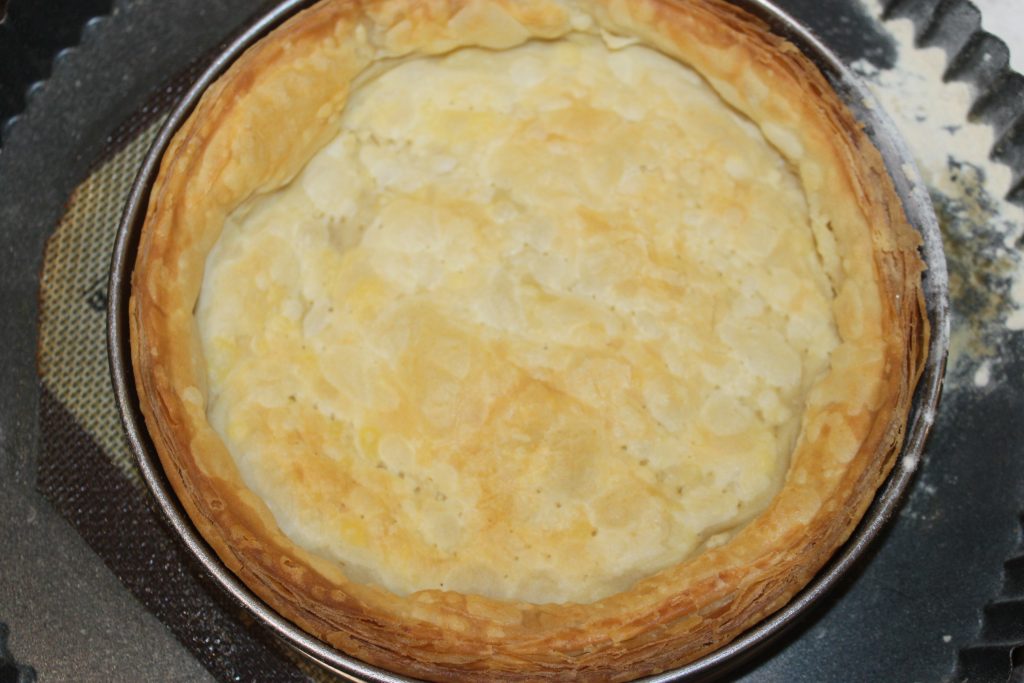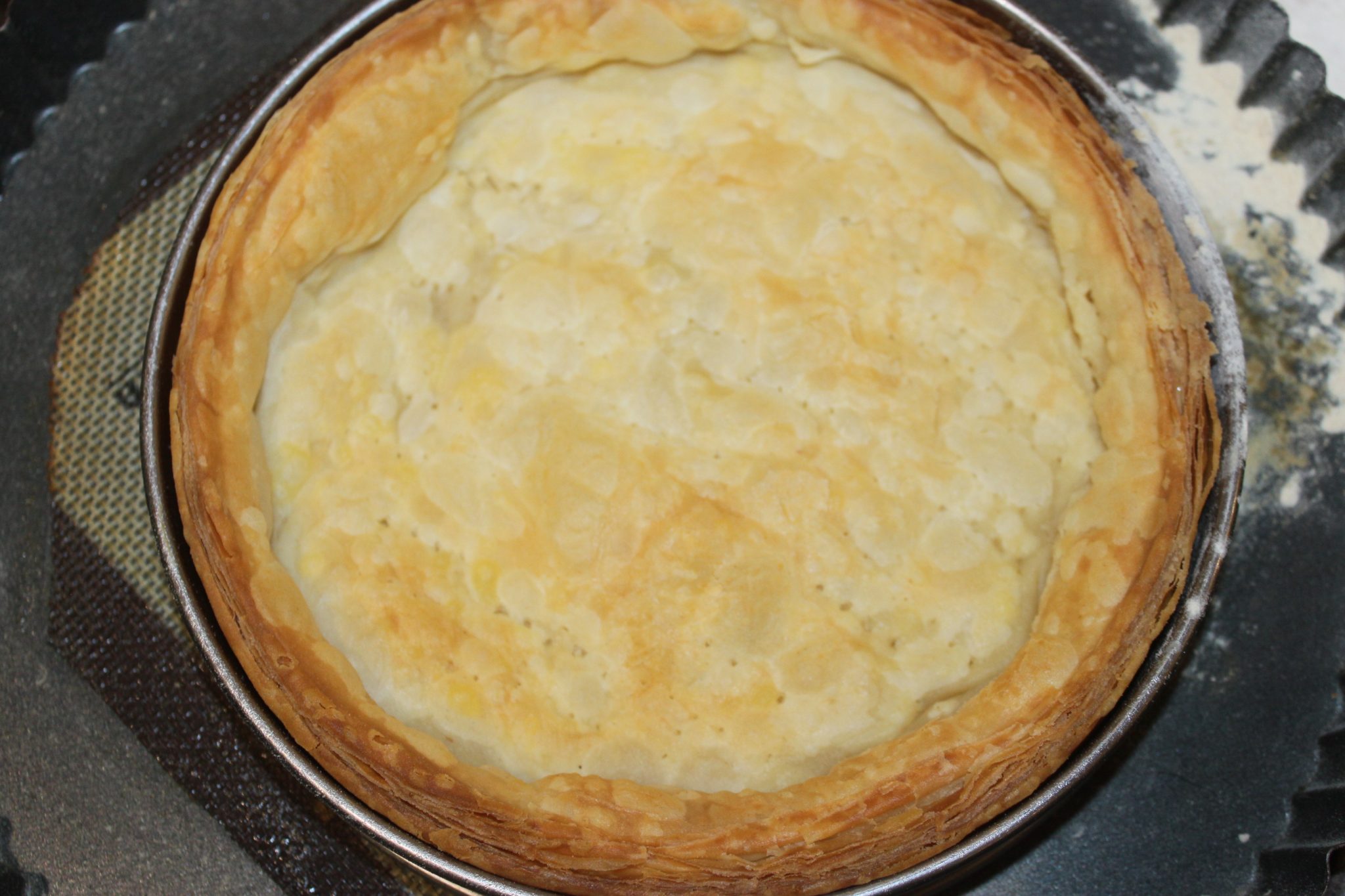 To make the mixture, place the egg, full cream and chestnut cream in a bowl and mix well with a fork.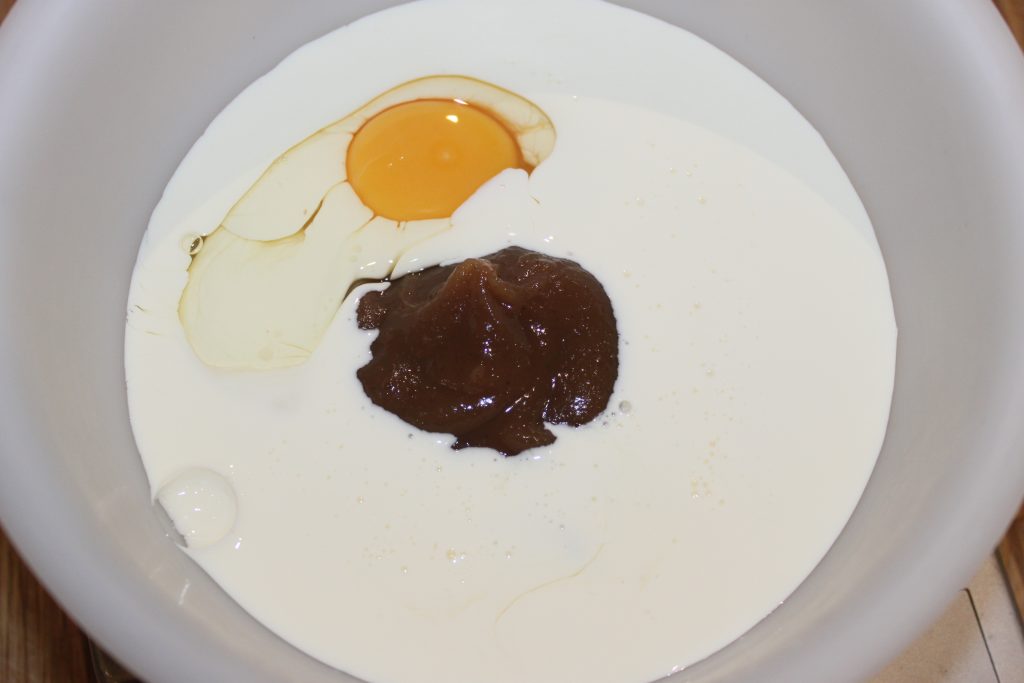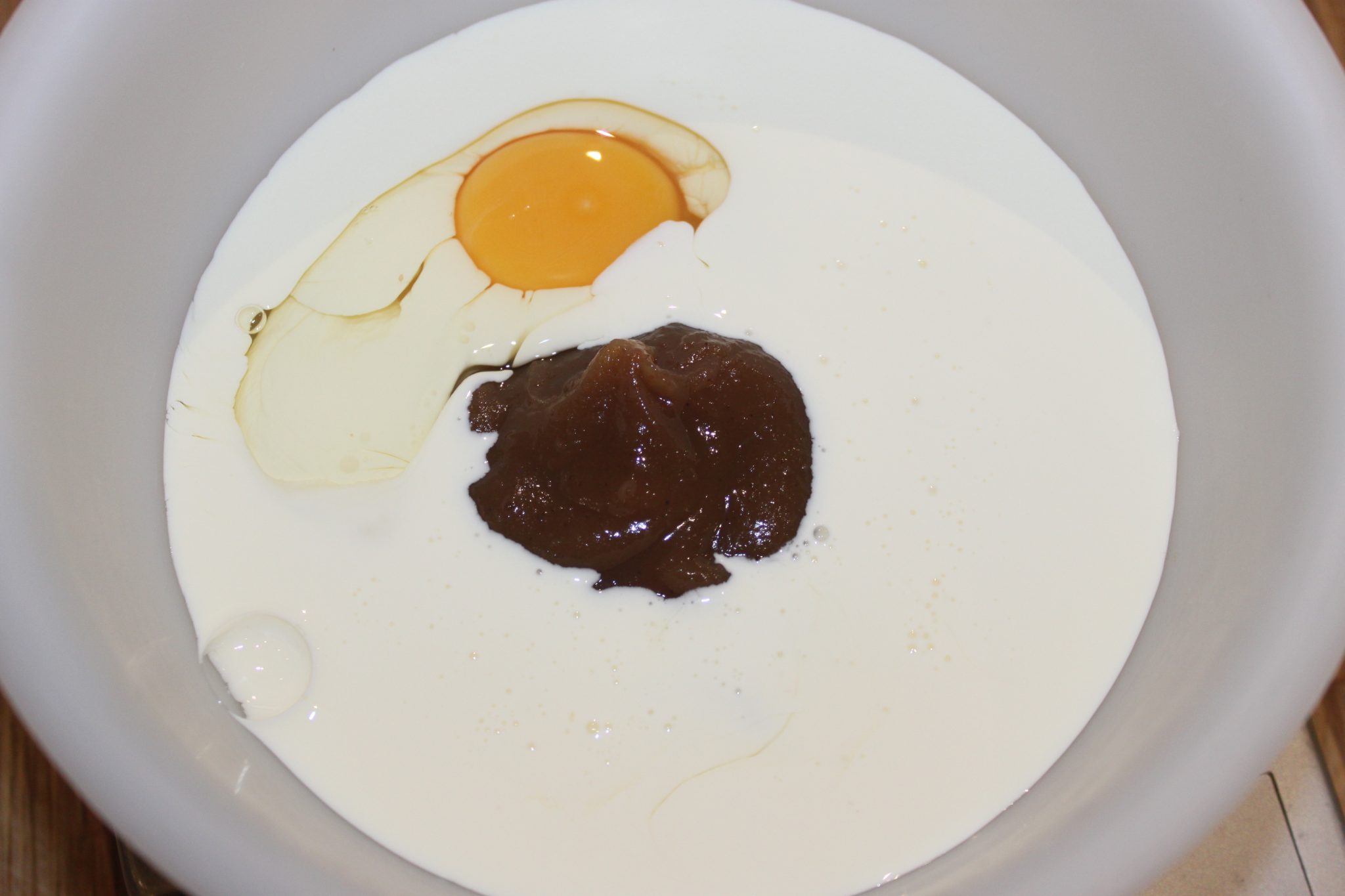 Cut the pears in half, carefully removing the core.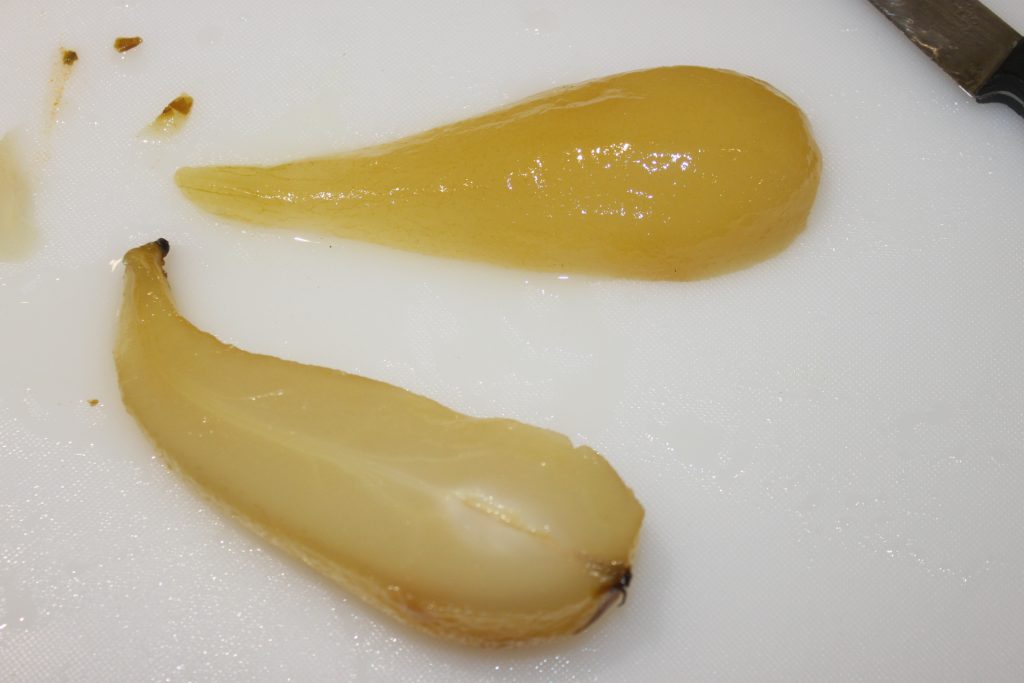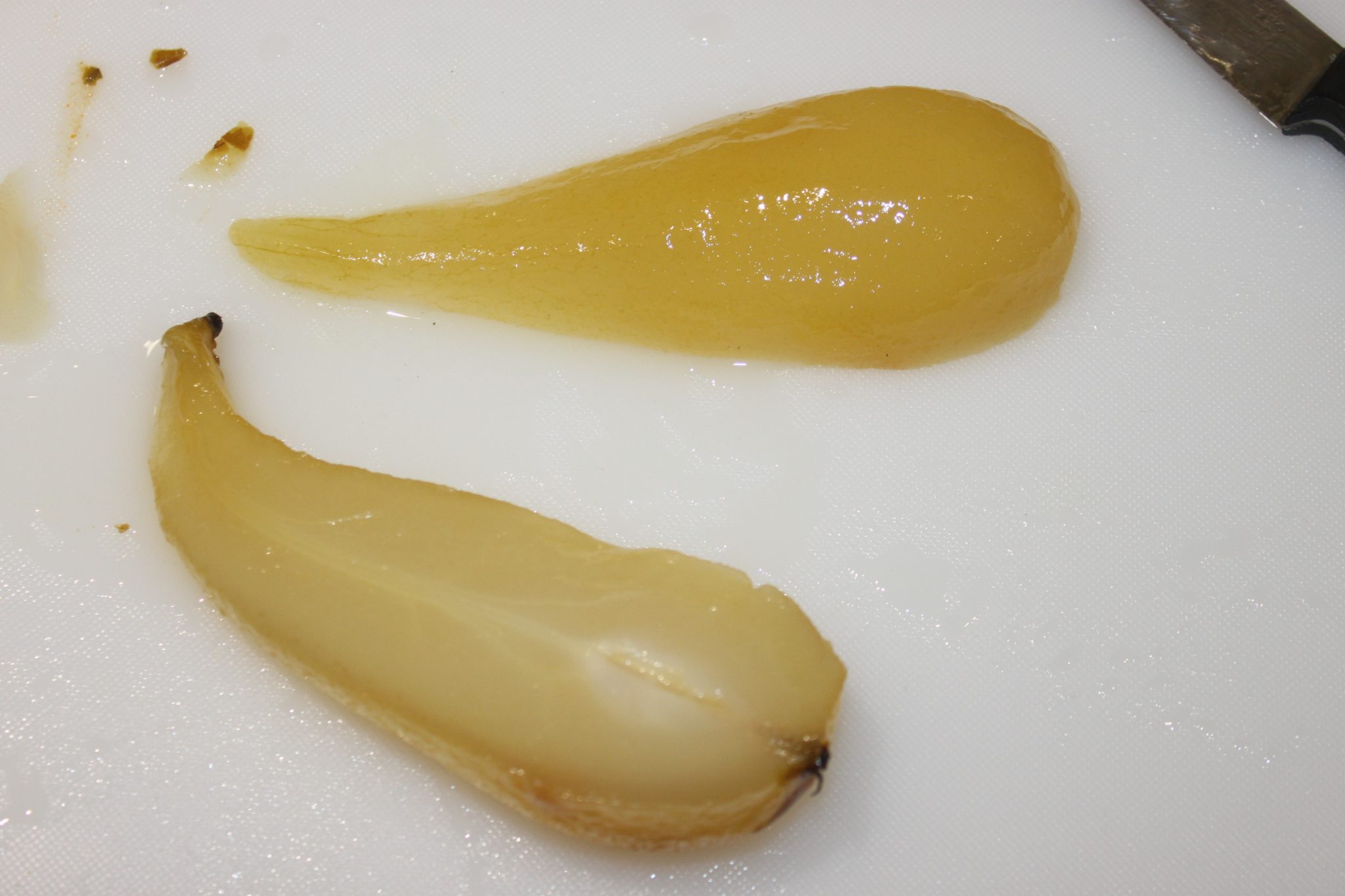 Pour two to three tablespoons of chestnut cream into the pre-baked pastry base. If the dough has puffed up, gently mash it with the cream. Place the pear halves on top. Here for the moment two, I put in the final 3 halves, but for the pie of the size I give you, you will probably put the 6 cooked pear halves.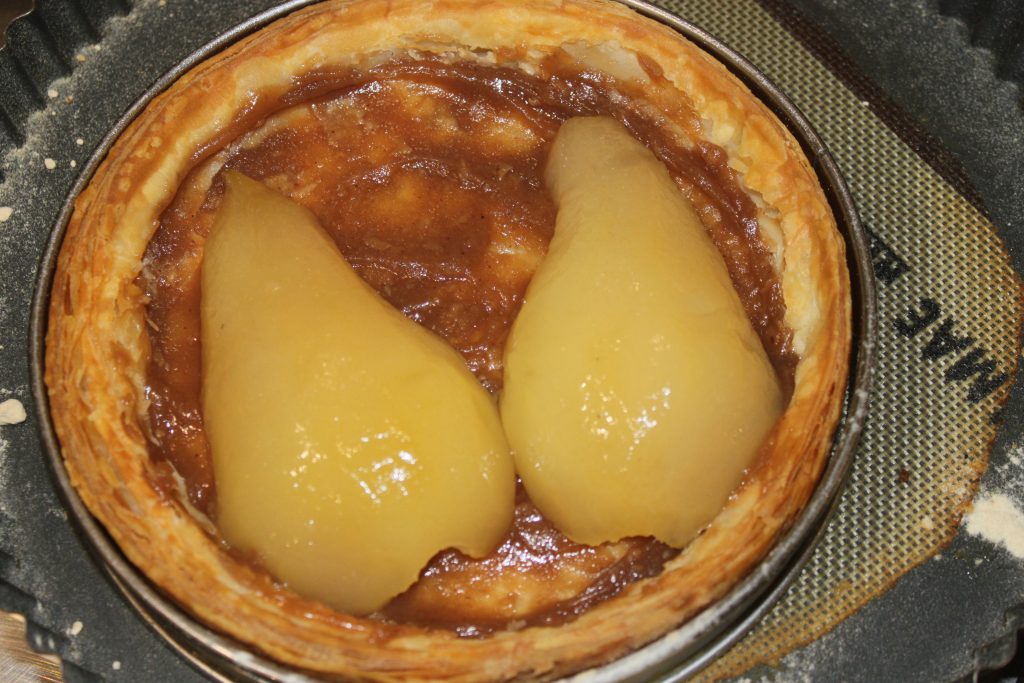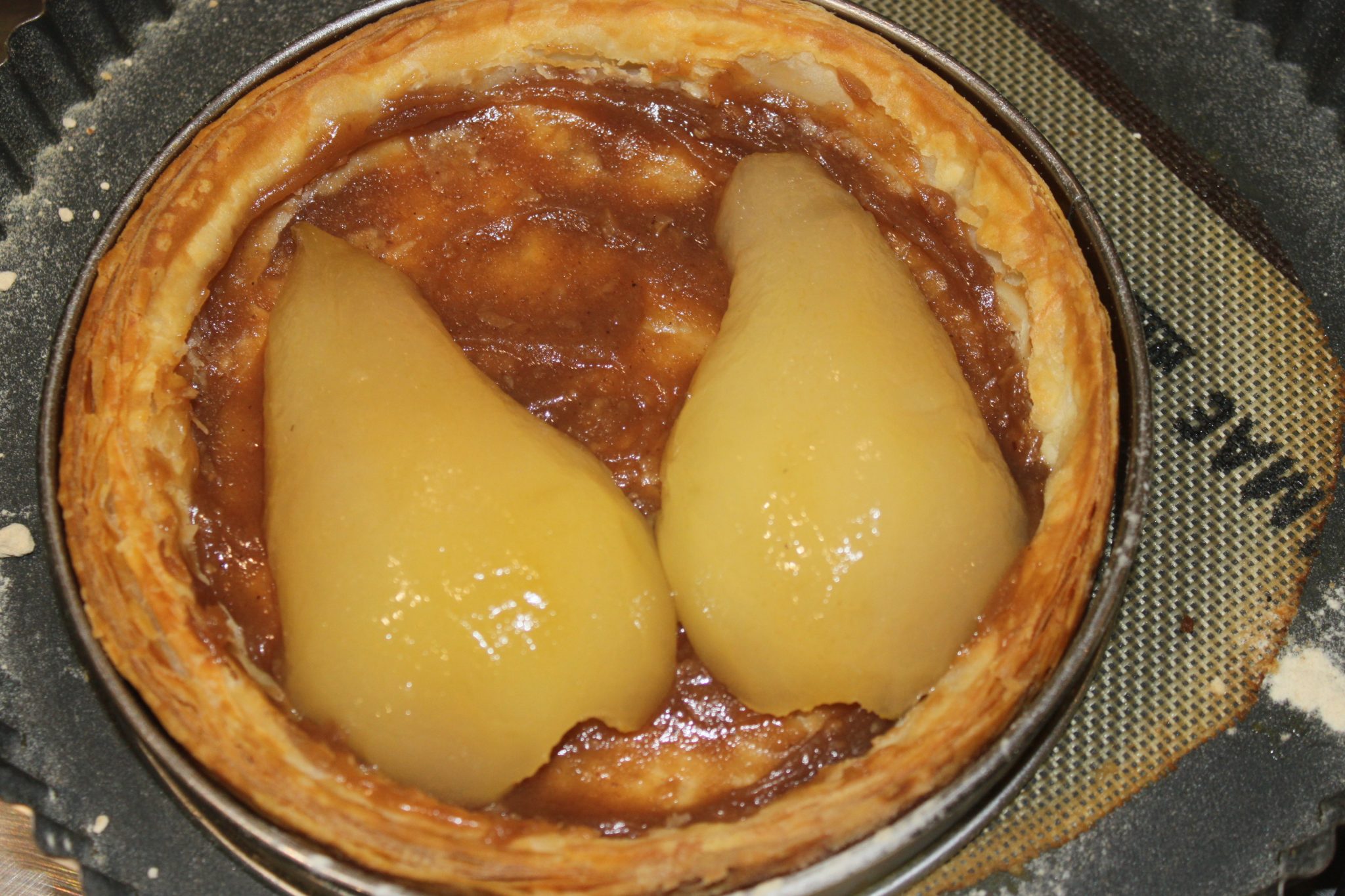 Pour in as much as possible.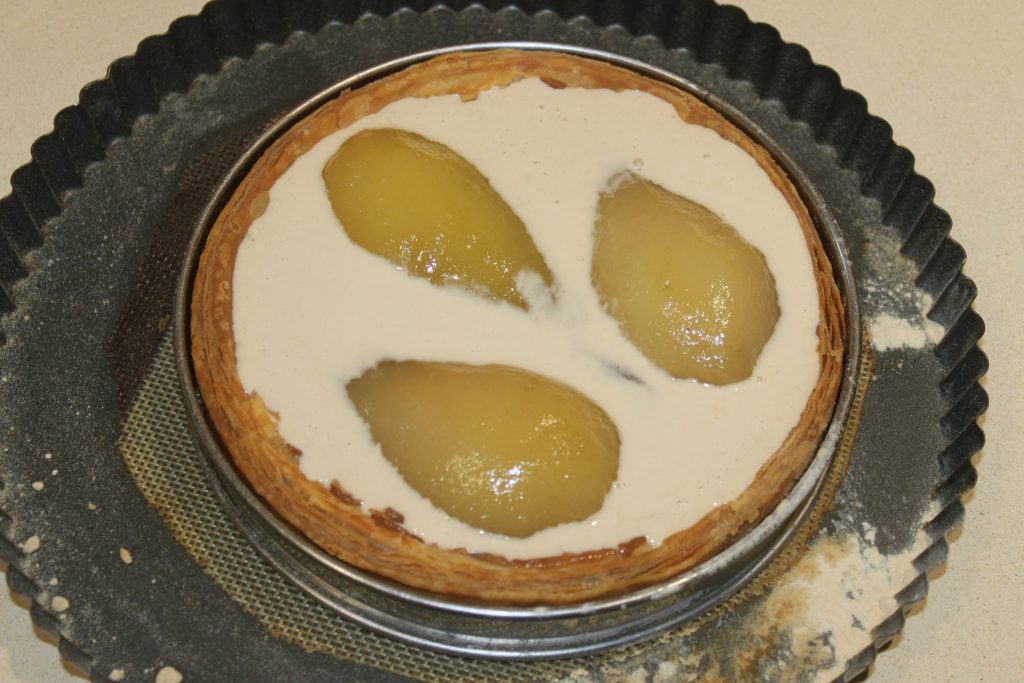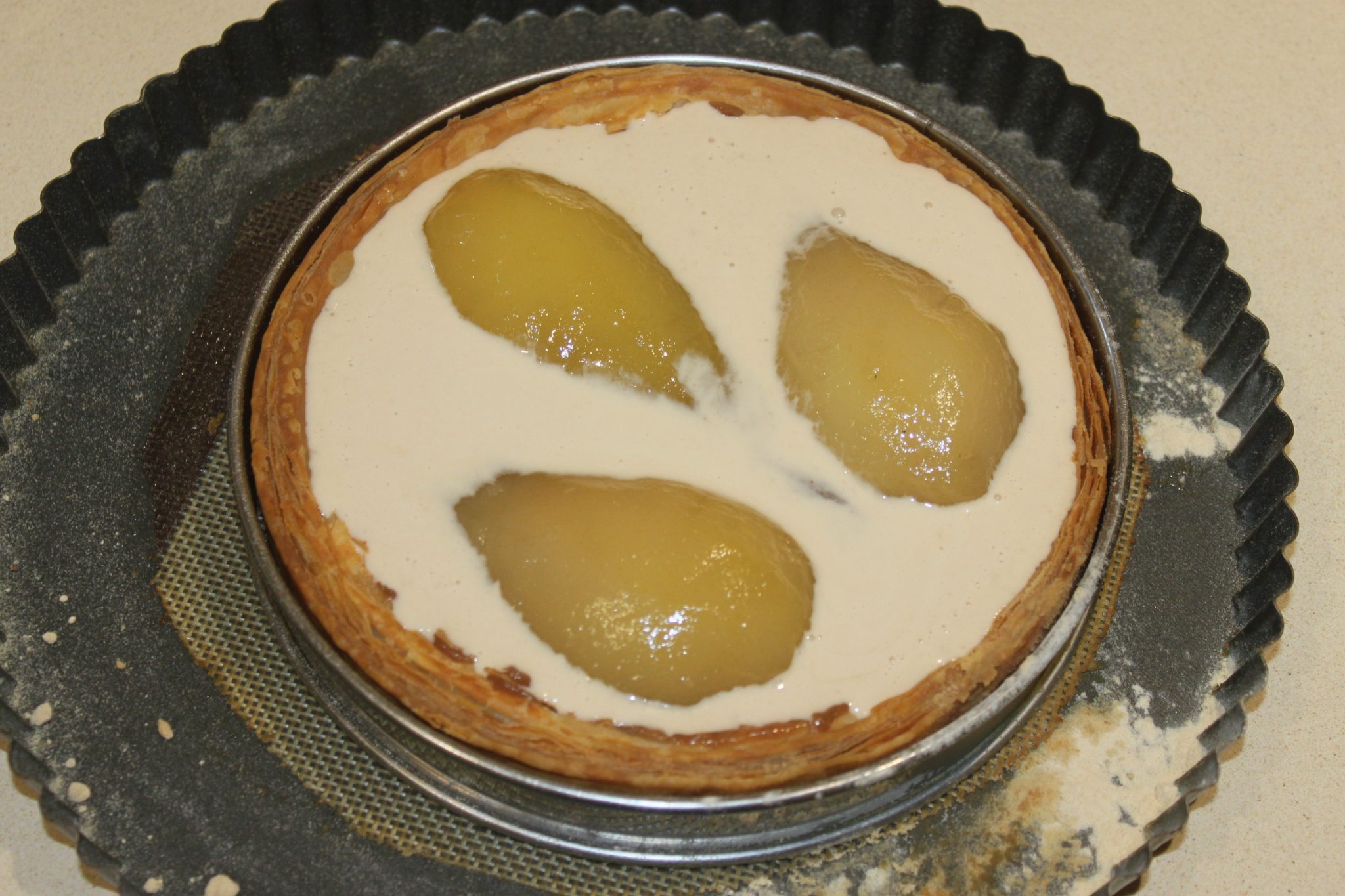 Sprinkle with slivered almonds.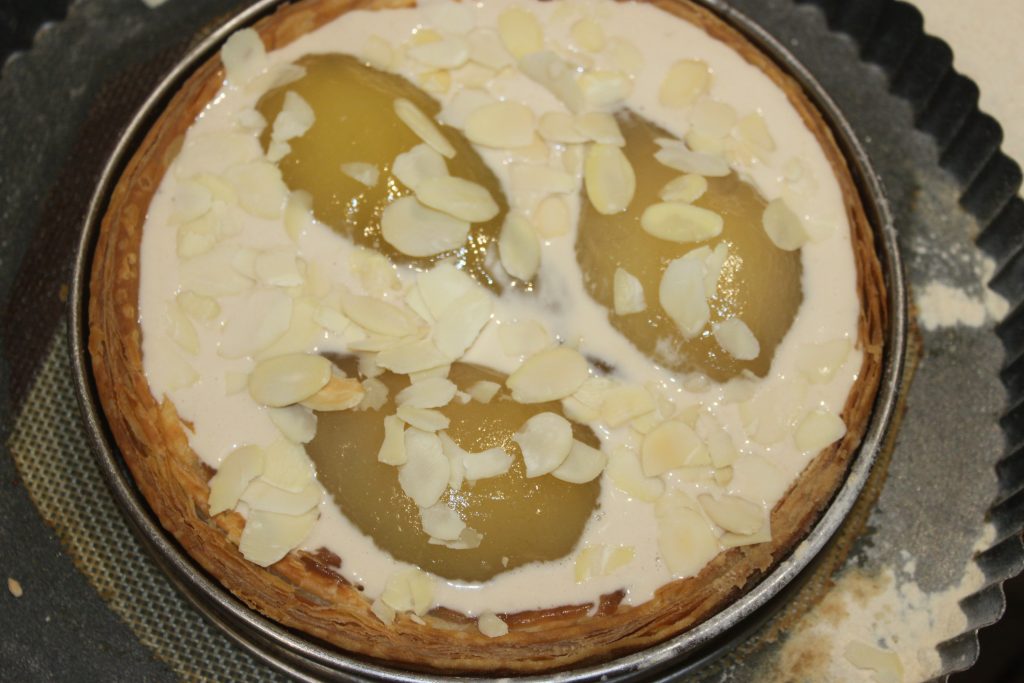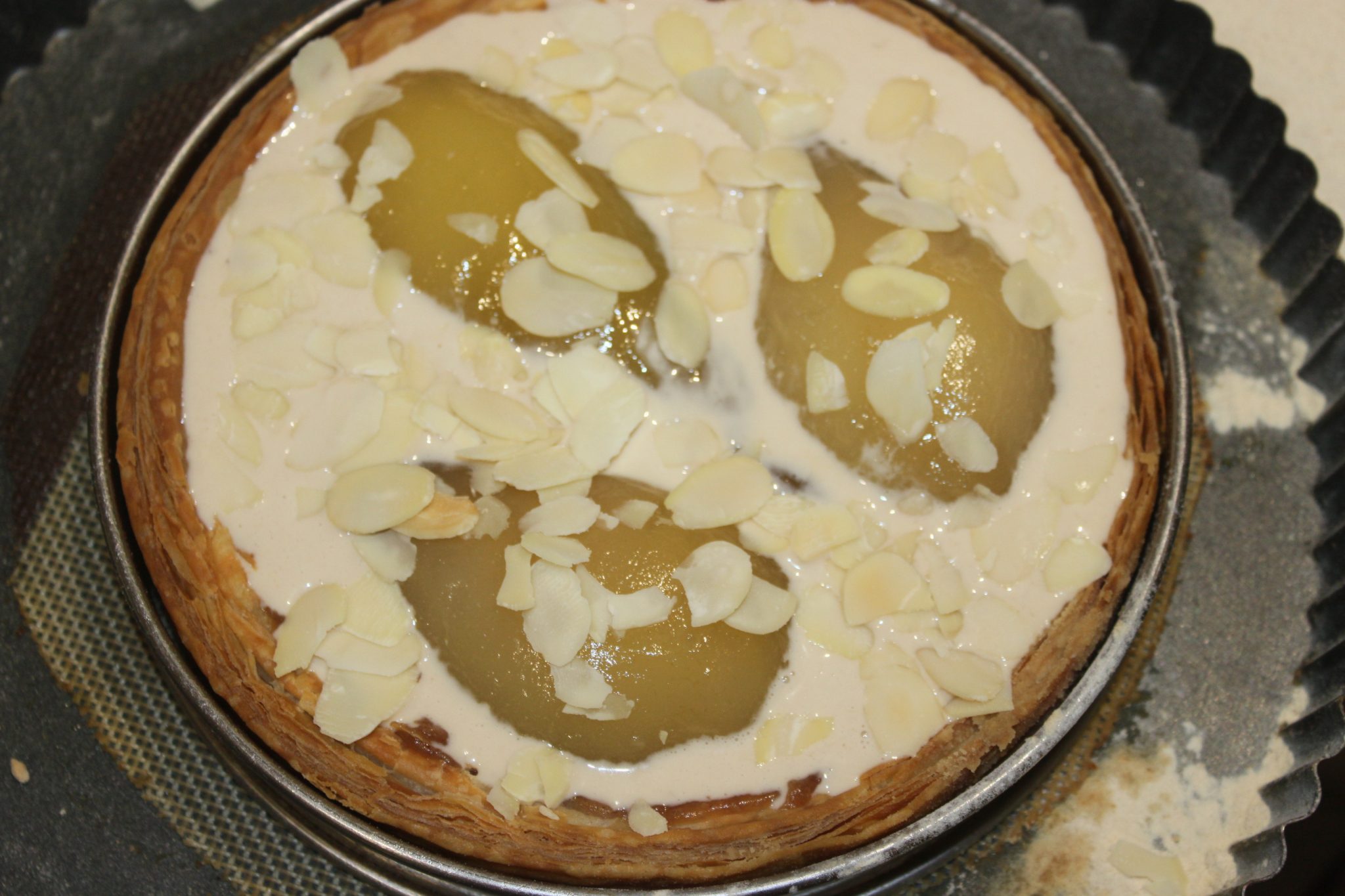 Bake this time at 180°C for 40-45 minutes.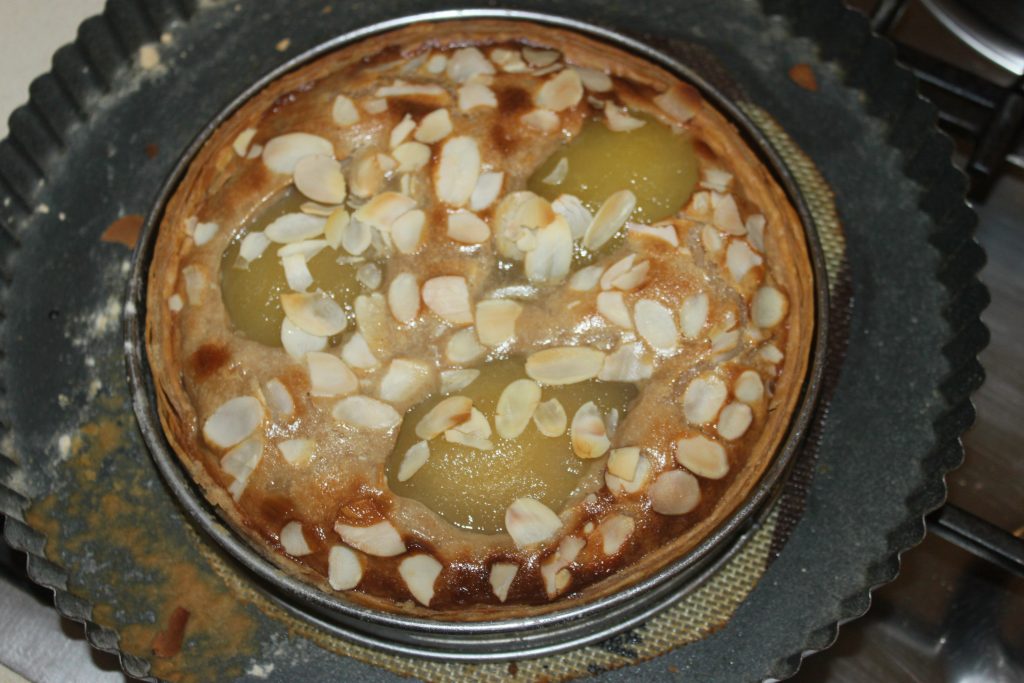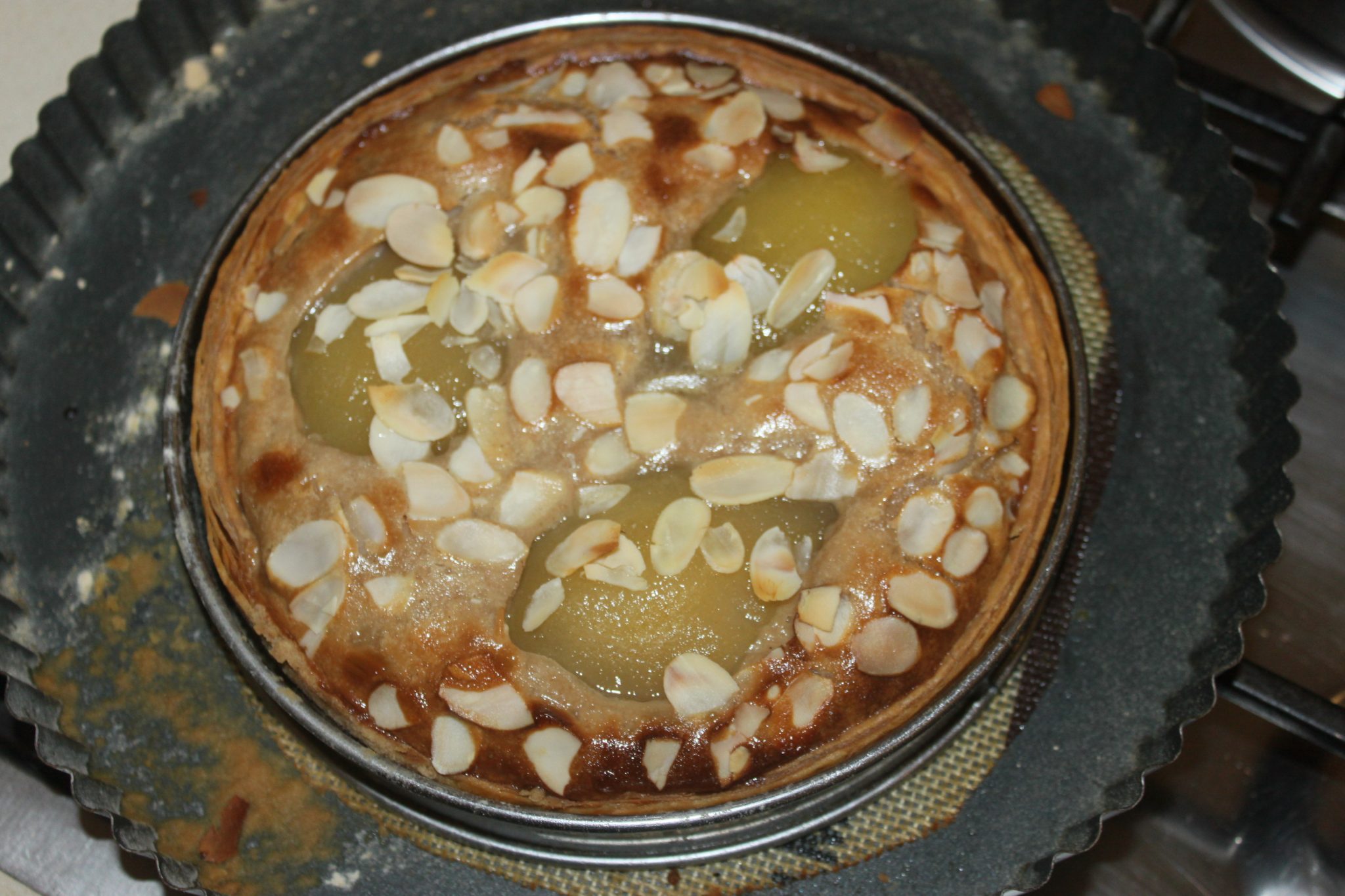 Carefully remove from the pan and enjoy the pie while still warm.