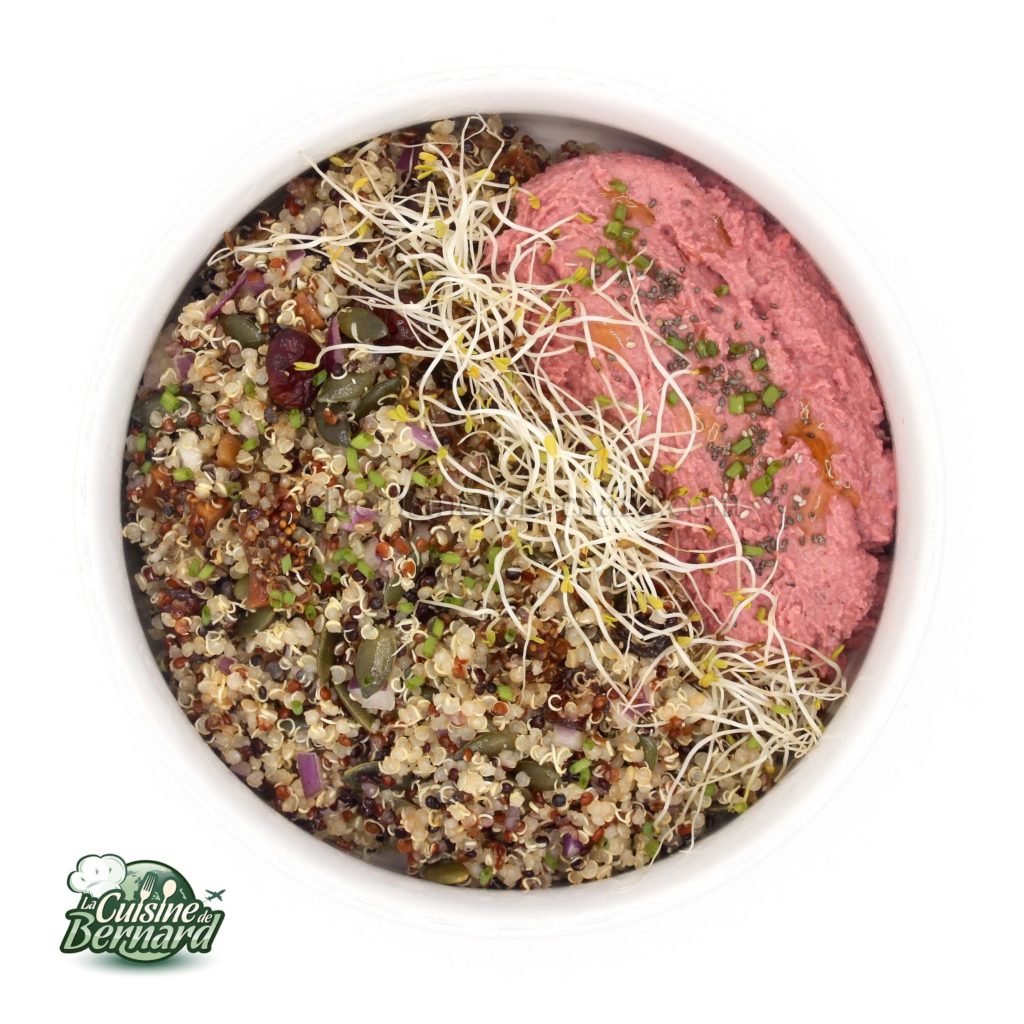 When I don't have time to cook before a cooking class (that's the last straw!!), I sometimes buy myself a little salad and I give you the recipe here. The combination of the beet and cranberry hummus and the quinoa salad is absolutely perfect! It all adds up to something sweet and savory that I enjoy every time. I thought that rather than buying it, I would make it with the same ingredients. It is sold with the hummus underneath. So you have to eat a little bit of everything at once and that's what makes this dish totally addictive!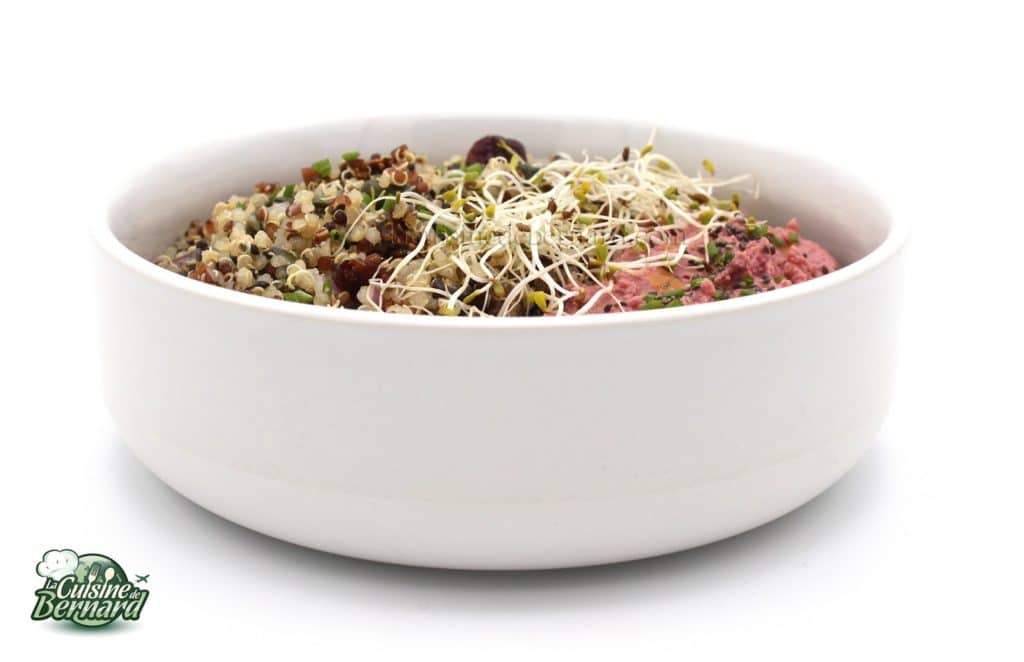 recipe for 6 to 8 people:
beet and cranberry hummus:
550g of drained chickpeas

150g cooked beet

55g of water

70g of tahini

2 small garlic cloves or one large one

55g dried cranberries

30g of olive oil

10g of balsamic vinegar

salt pepper
500g of quinoa (I took a mixture of several quinoa)

110g of pumpkin seeds

150g dried cranberries

170g of dried figs

1 red onion

20g of chia seeds

5 tablespoons of rapeseed oil

1+1/2 tablespoon balsamic vinegar

salt pepper
Start by washing the quinoa and cooking it for 12 minutes in a large pot of boiling salted water.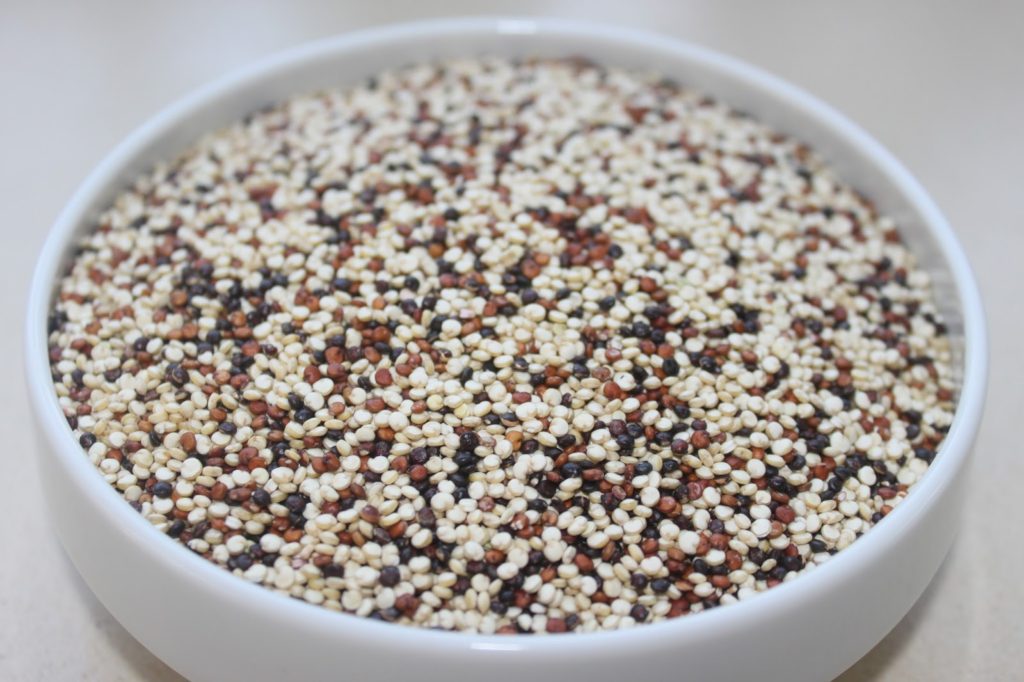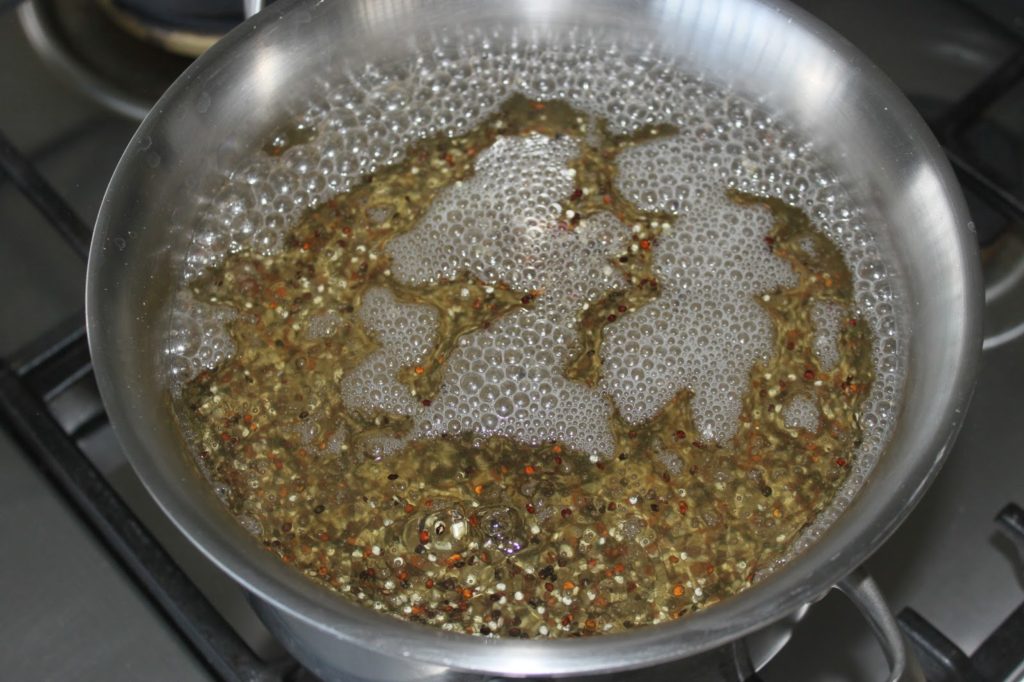 Meanwhile, prepare the hummus by placing all ingredients in a blender. Put salt and pepper at your taste.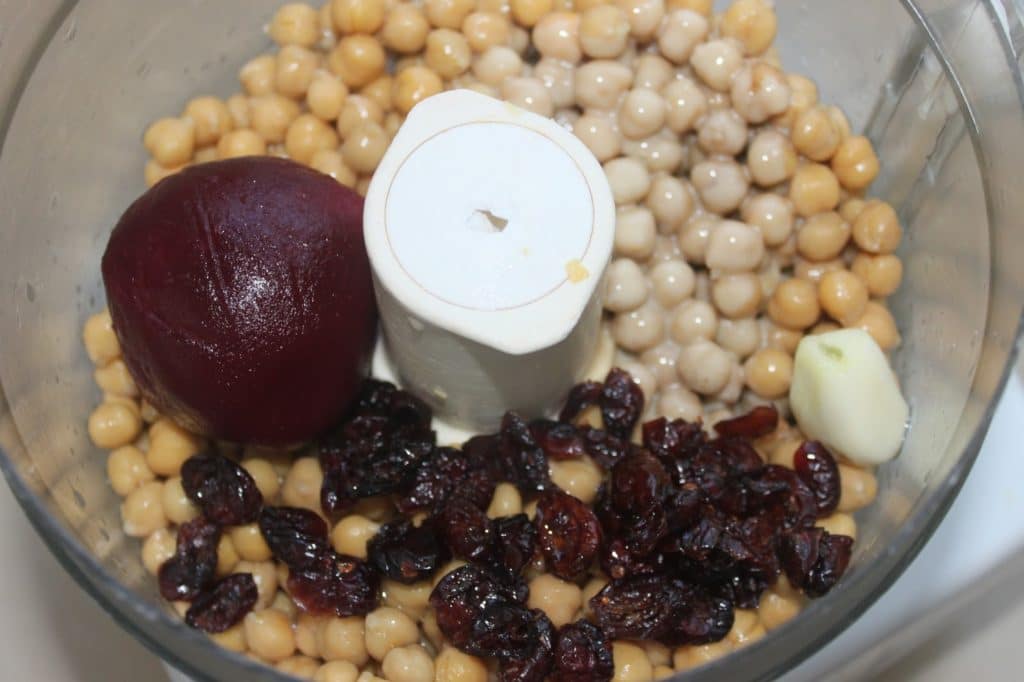 Mix for 2 to 3 minutes and the hummus is ready!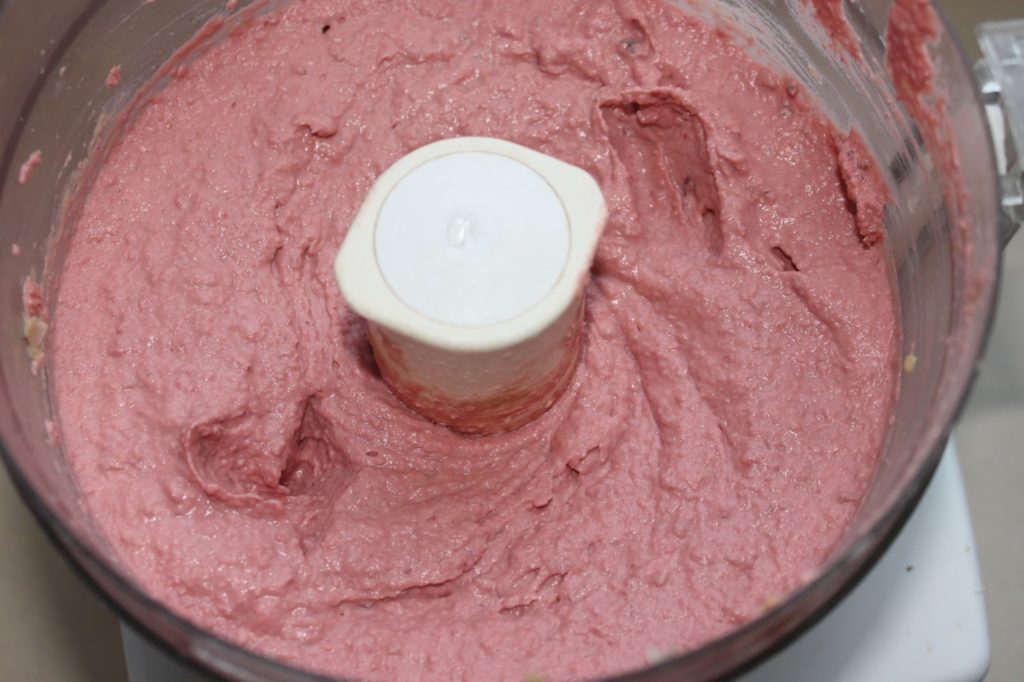 When the quinoa is ready, cool it in cold water and drain it well. Leave it in a fine sieve for 5 minutes to allow the water to drain properly. Then place it in a large bowl and pour in the cranberries, pumpkin seeds and chia seeds.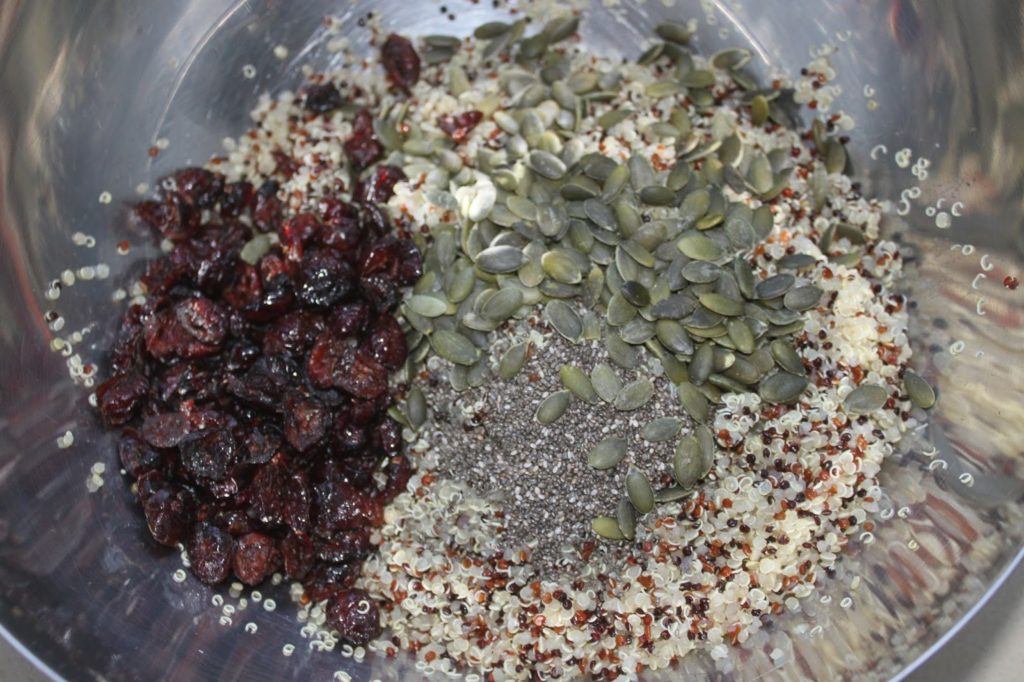 Cut the dried figs into pieces, after removing the small stems.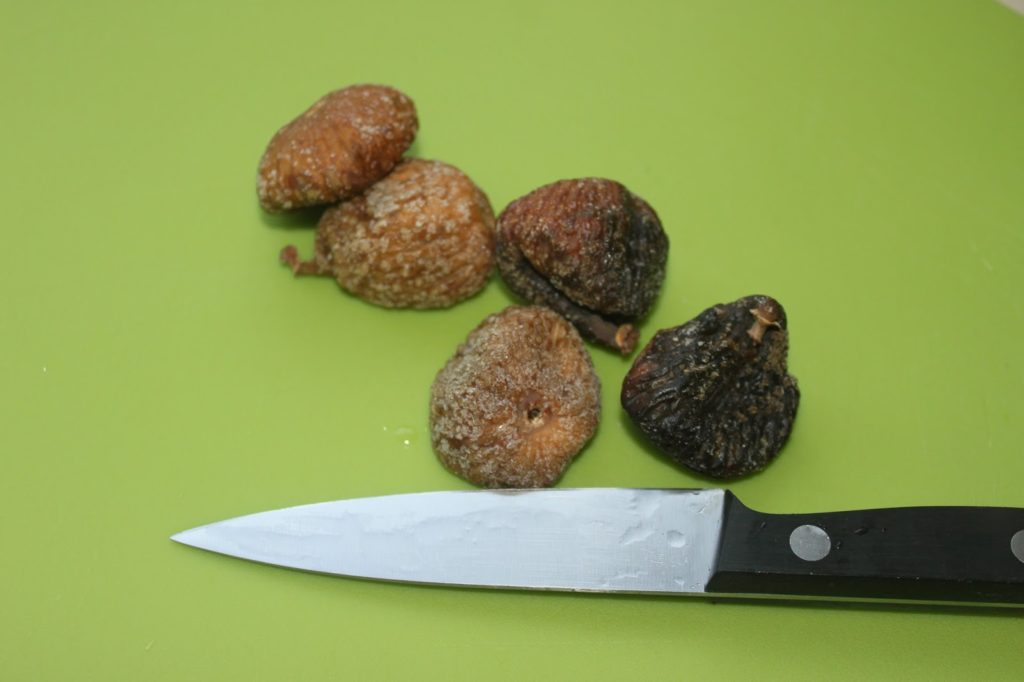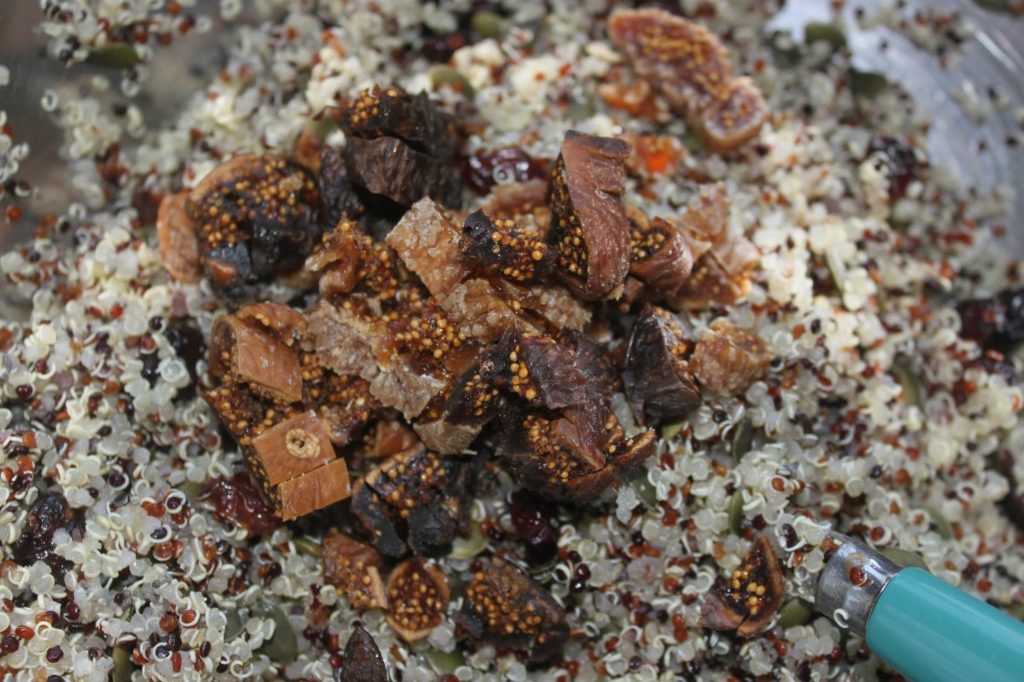 Peel and finely chop the red onion.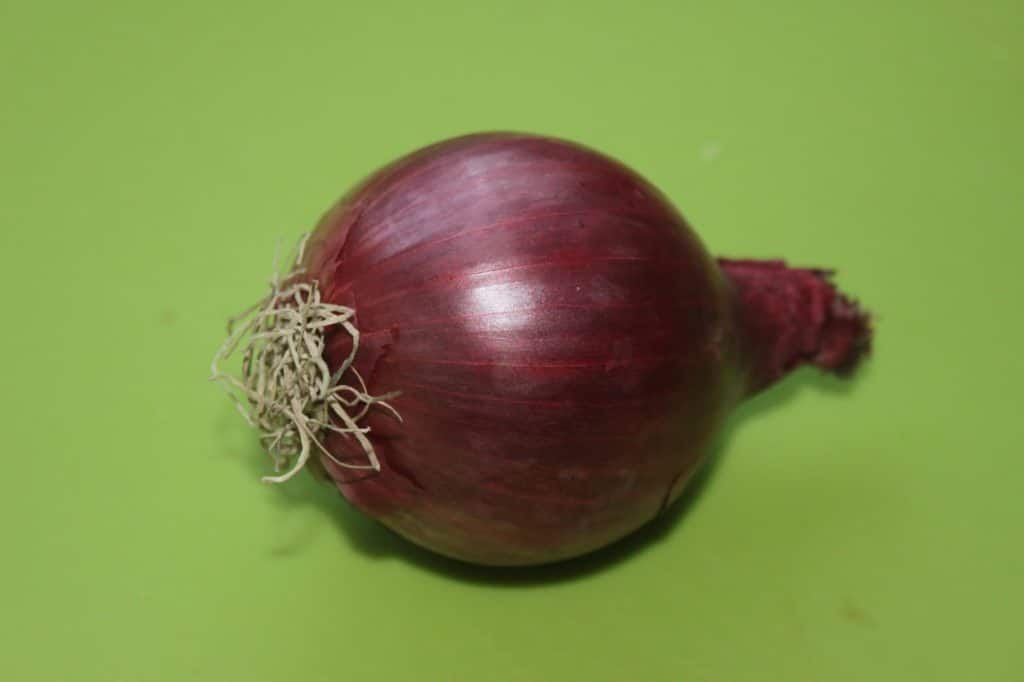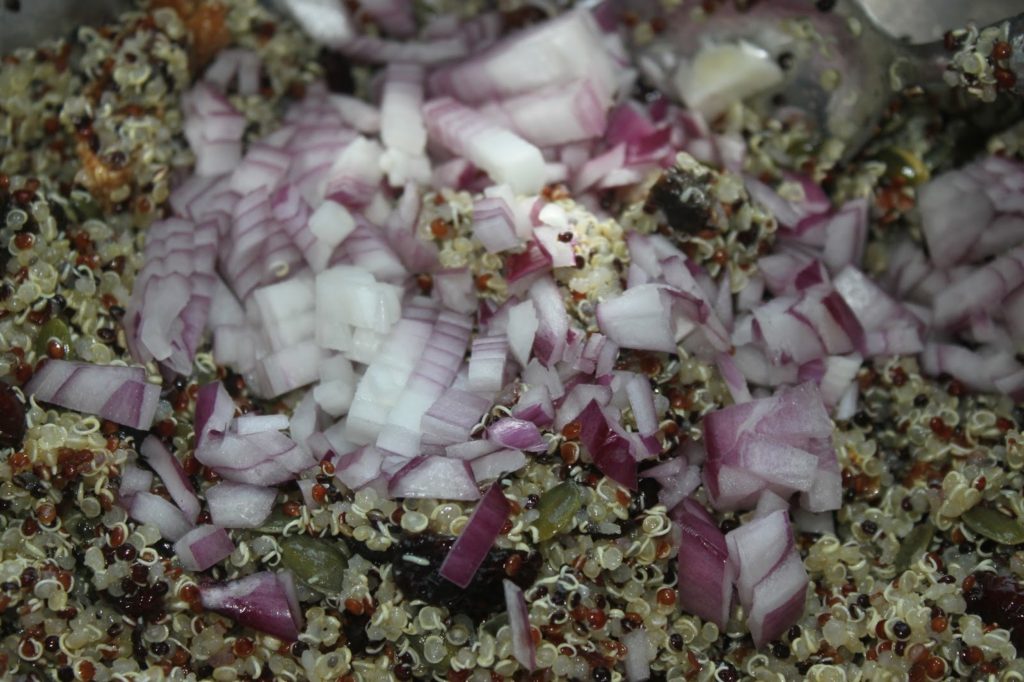 Pour in the rapeseed oil and balsamic vinegar. I took here a rapeseed oil then yellow with a very pronounced taste.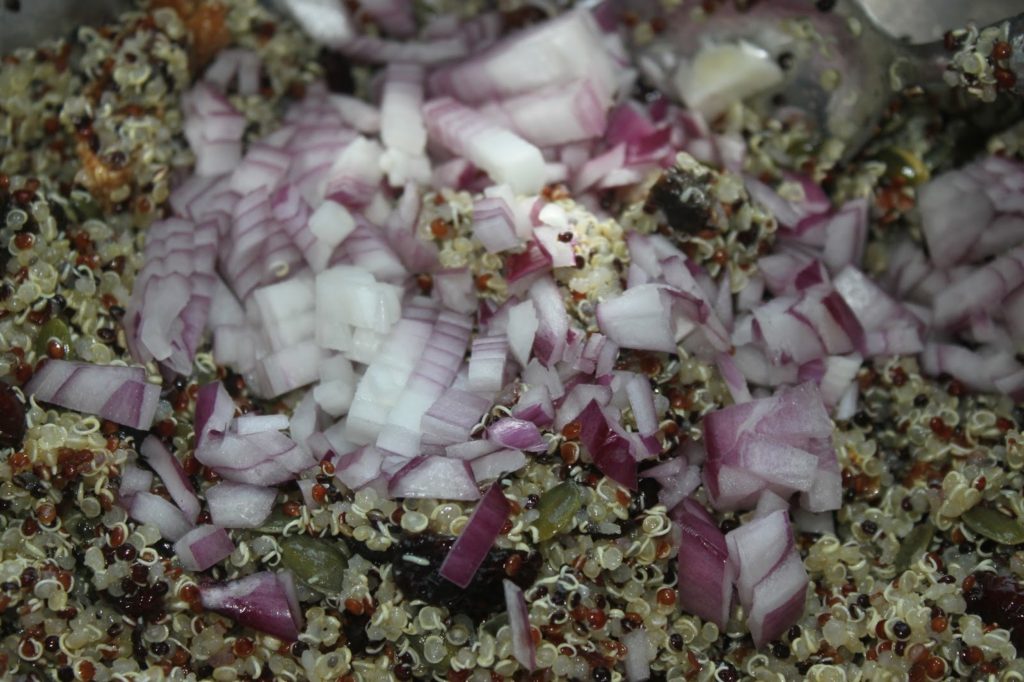 Put salt and pepper at your taste. Serve a generous portion of the beet hummus and then pour the salad on the side. You can also make a bed of hummus and place a portion of salad on top.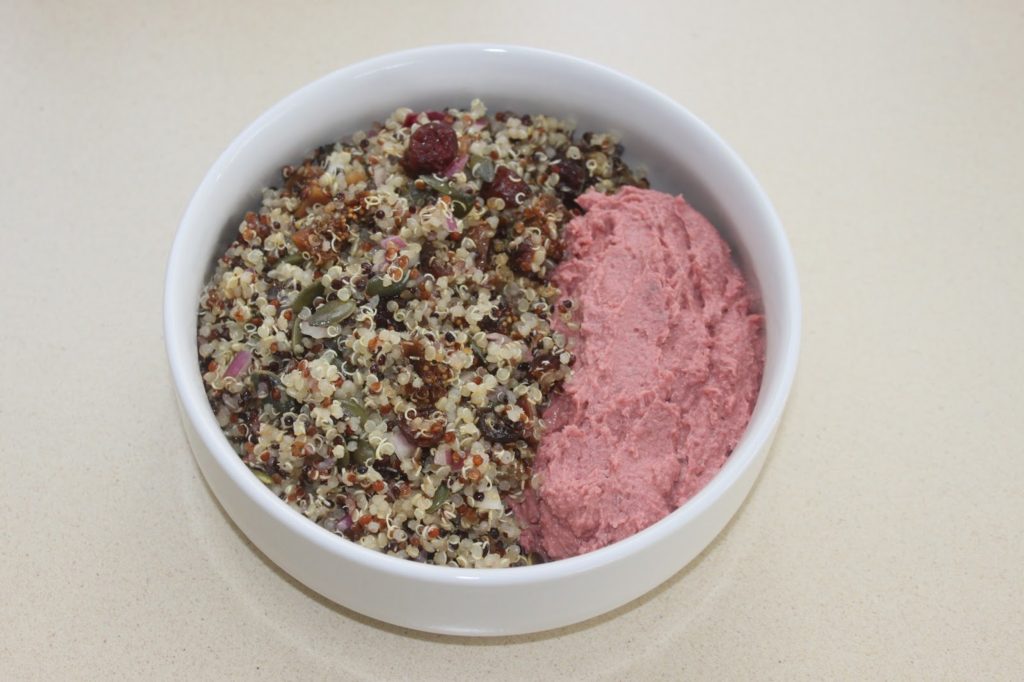 I simply added some baby broccoli sprouts and a little chopped chives. A delight!