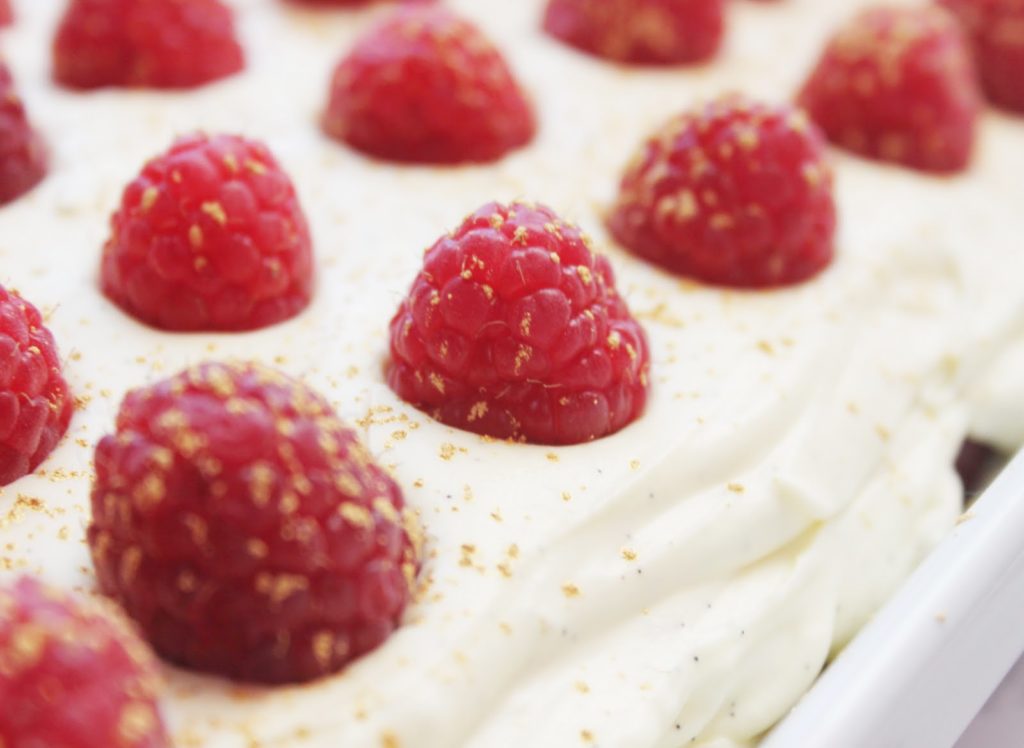 Recipe for Raspberry Tiramisu for 8 people:
-500g of fresh raspberries (imperatively!!)
-750g of mascarpone
-3 large eggs
-120g sugar
-30g of powdered sugar
-1+1/2 vanilla beans
-200g of raspberry coulis fresh or frozen
-100g water + 30g sugar
-50ml of raspberry brandy
-250g of sponge cake
-gold dust or powdered sugar
Add the powdered sugar and squeeze the whites.
Add half of the mascarpone cream.


The tiramisu is creamy and goes perfectly with the fresh raspberries!