I'm back from a little trip to Italy and I'm also on the home stretch of my book which will be released in March and I'll tell you all about it very soon. This has left me with a little less time to post, even though the ideas are piling up! This is the sbrisolona which comes from Lombardy and whose name derives from the word "brisa" which means crumbs. As you can see, it is a kind of large sweet cake to be broken into pieces and shared. It is really delicious for snacking. There are almonds, lemon, a little vanilla and especially fine cornmeal which brings a crunchy texture. I did some testing in my studio to give you the version I like!
Recette pour deux "sbrisolona":
60g raw almonds with skin
140g of sugar
110g of soft butter at room temperature
50g of fine cornmeal
190g flour
25g of egg yolks
the zest of half a lemon
a good pinch of salt
some almonds for decoration
Instructions :
Place the almonds in a small blender to make a coarse powder.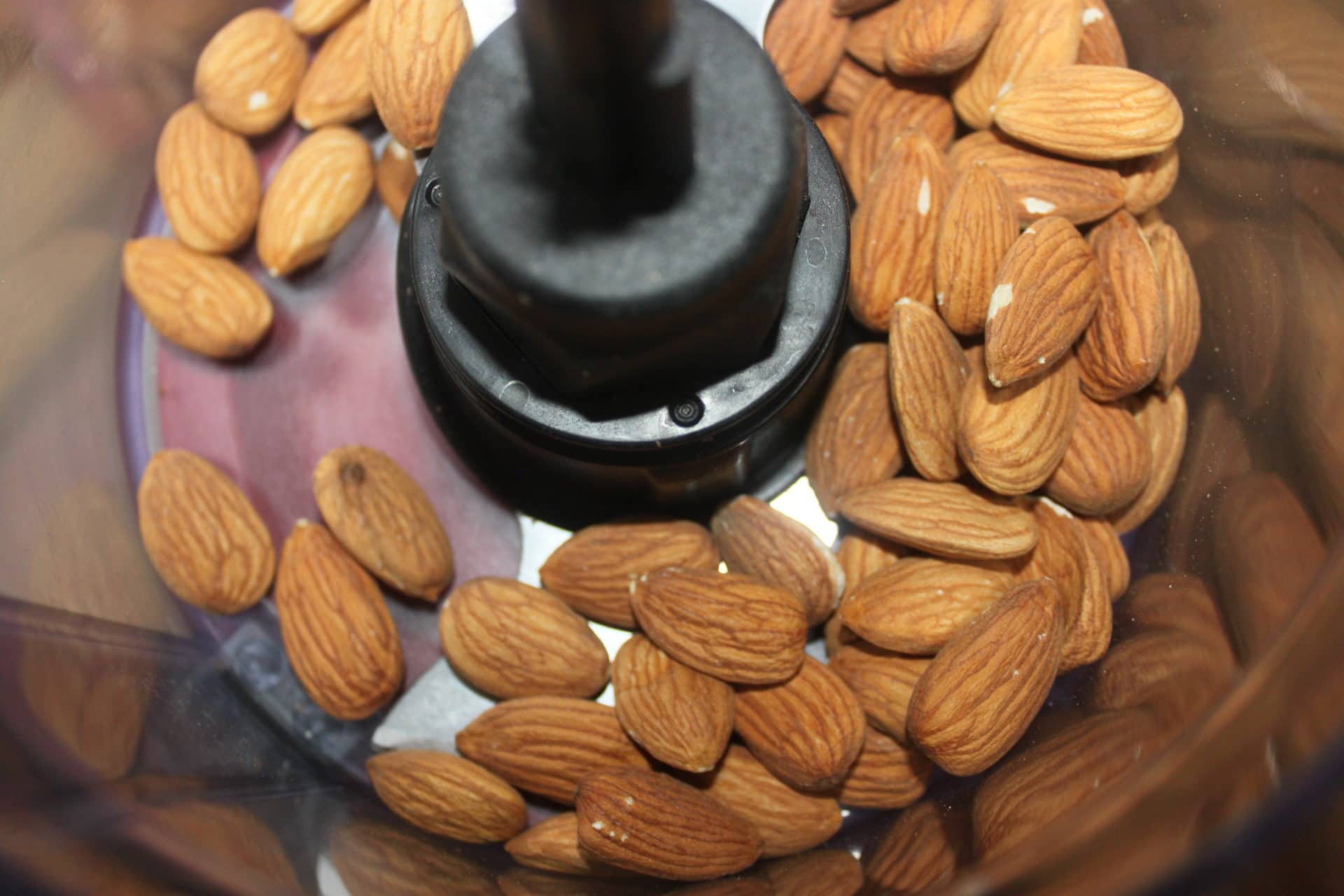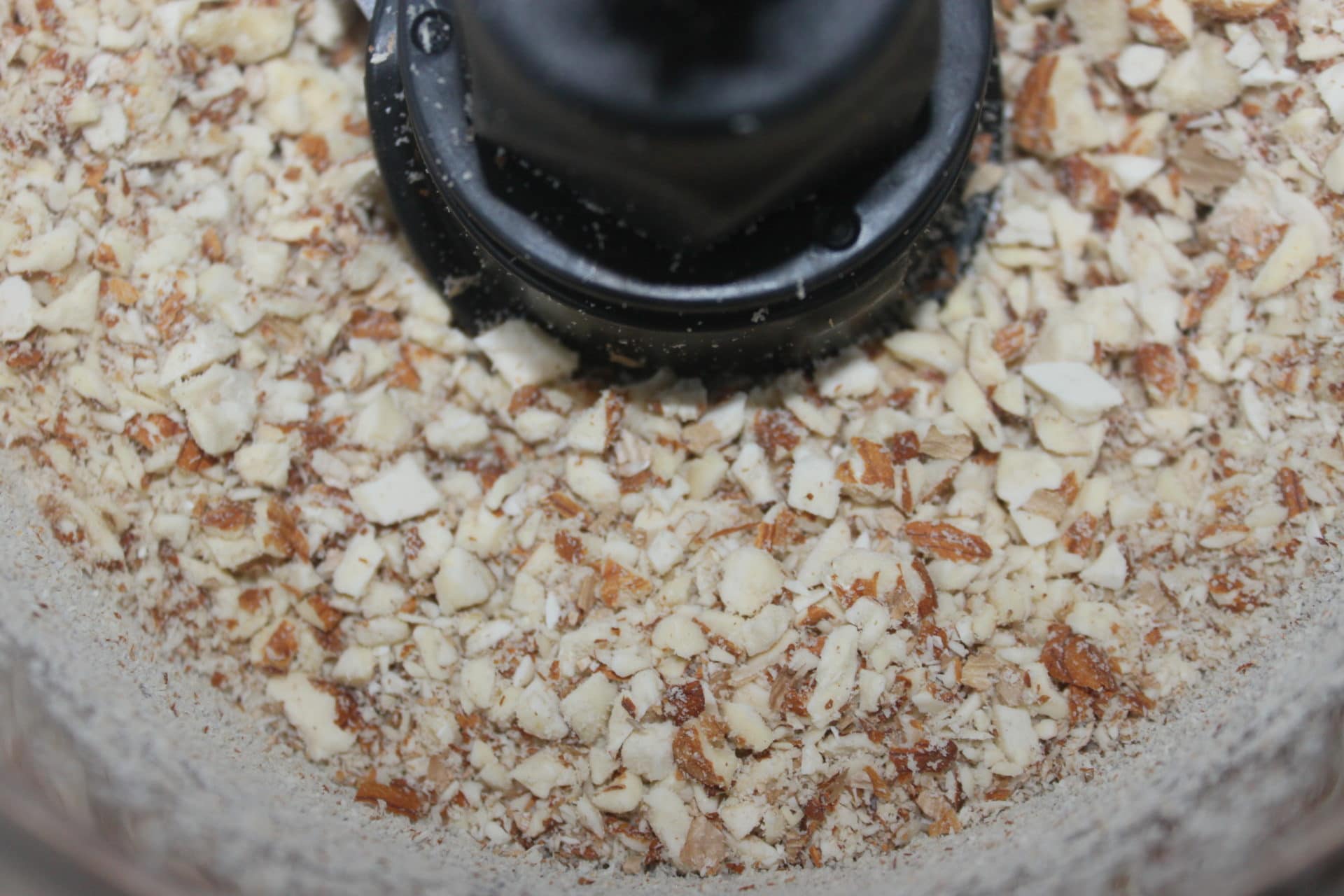 Place the butter, sugar and almonds in a food processor or bowl.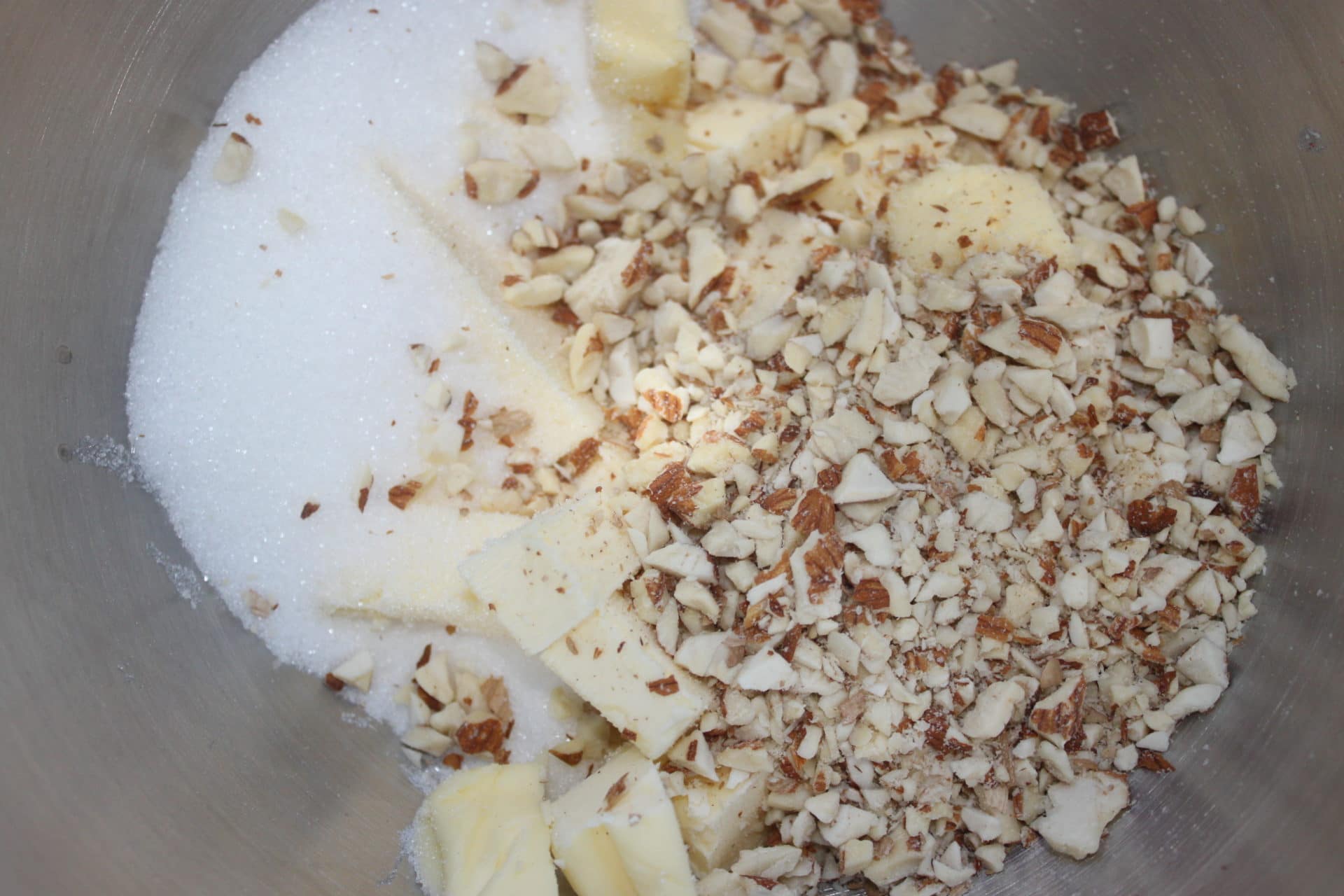 Blend with food processor or with fingertips.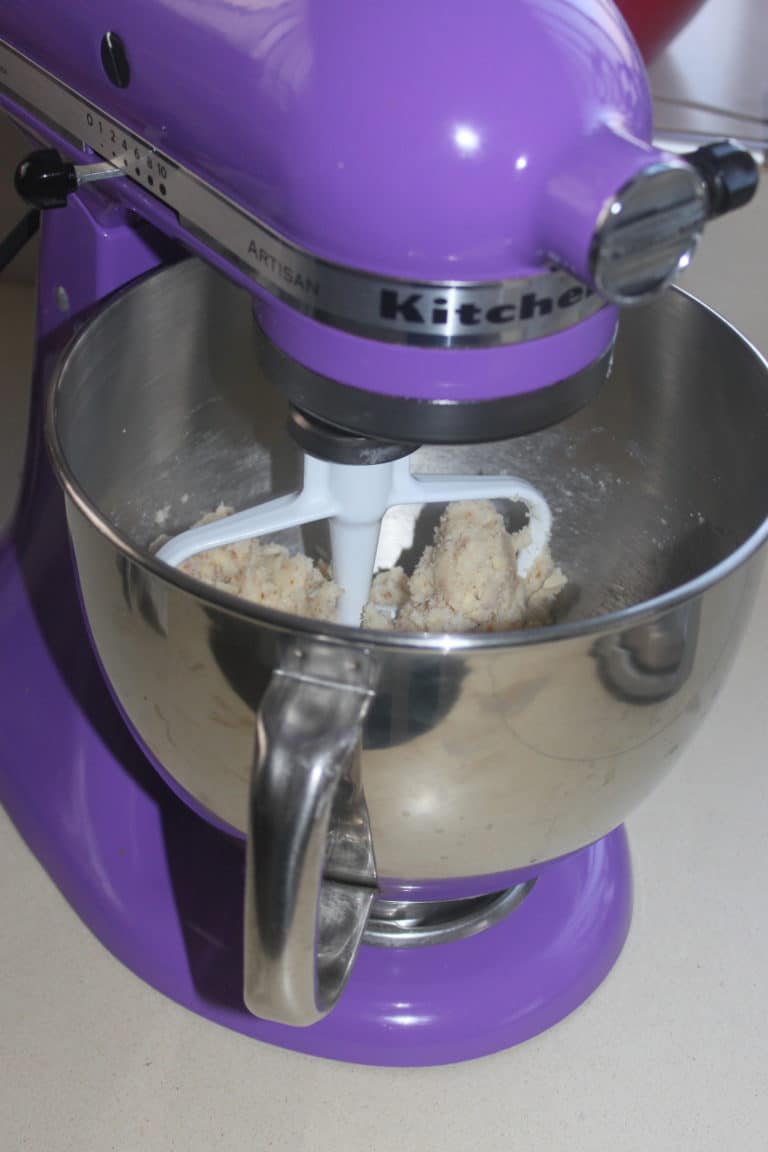 Add the remaining ingredients and mix until you have a very lumpy dough.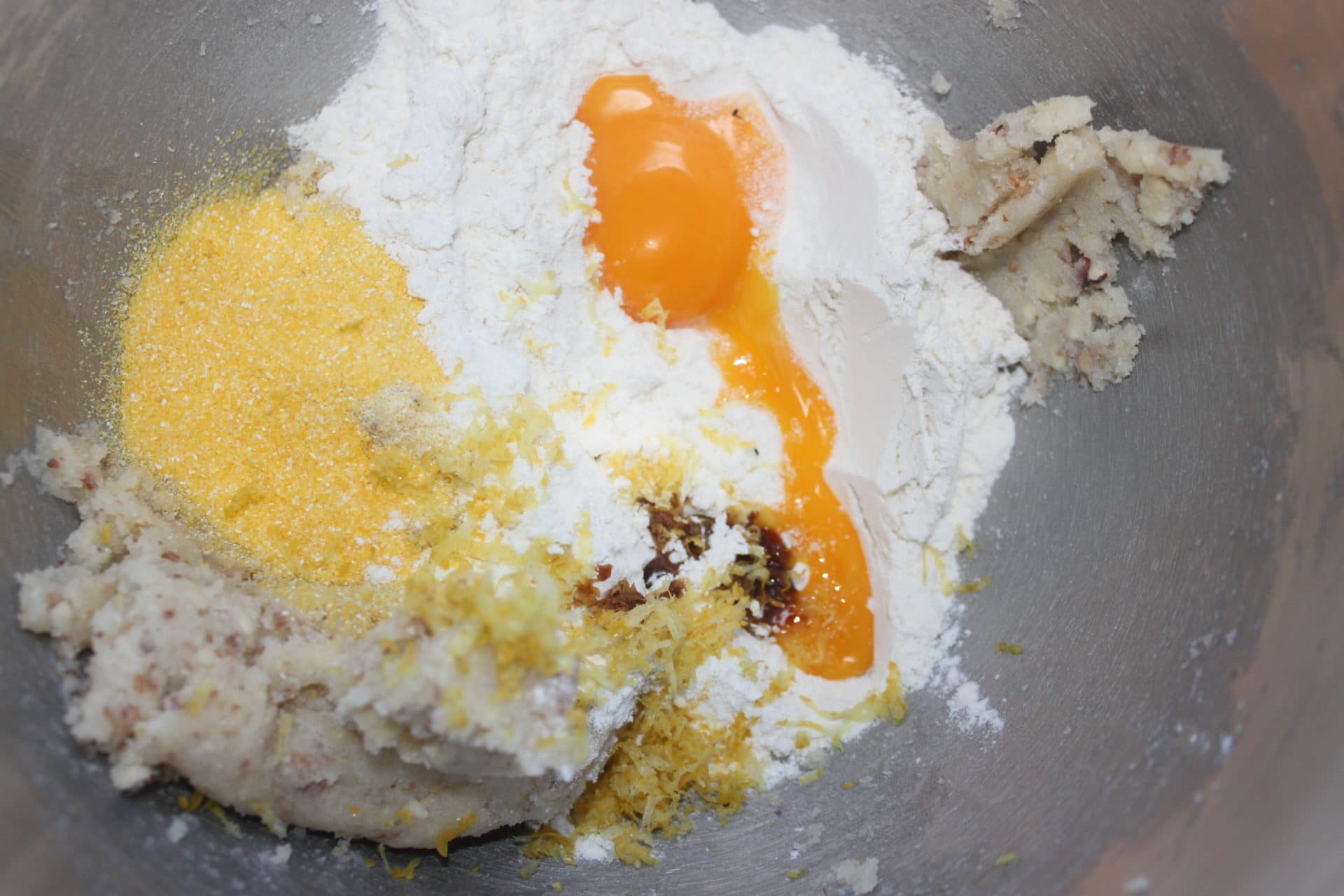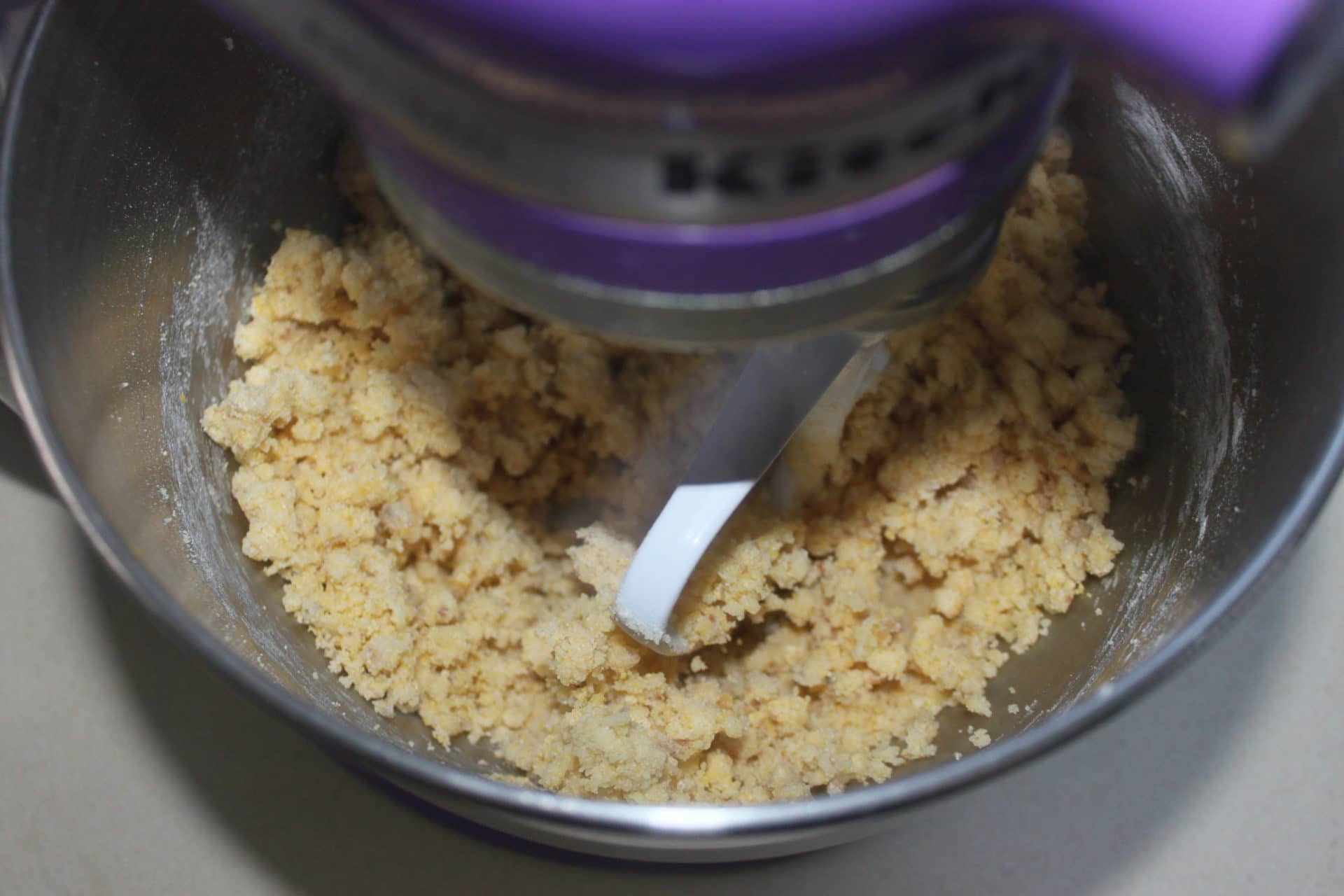 It looks a bit like crumble batter.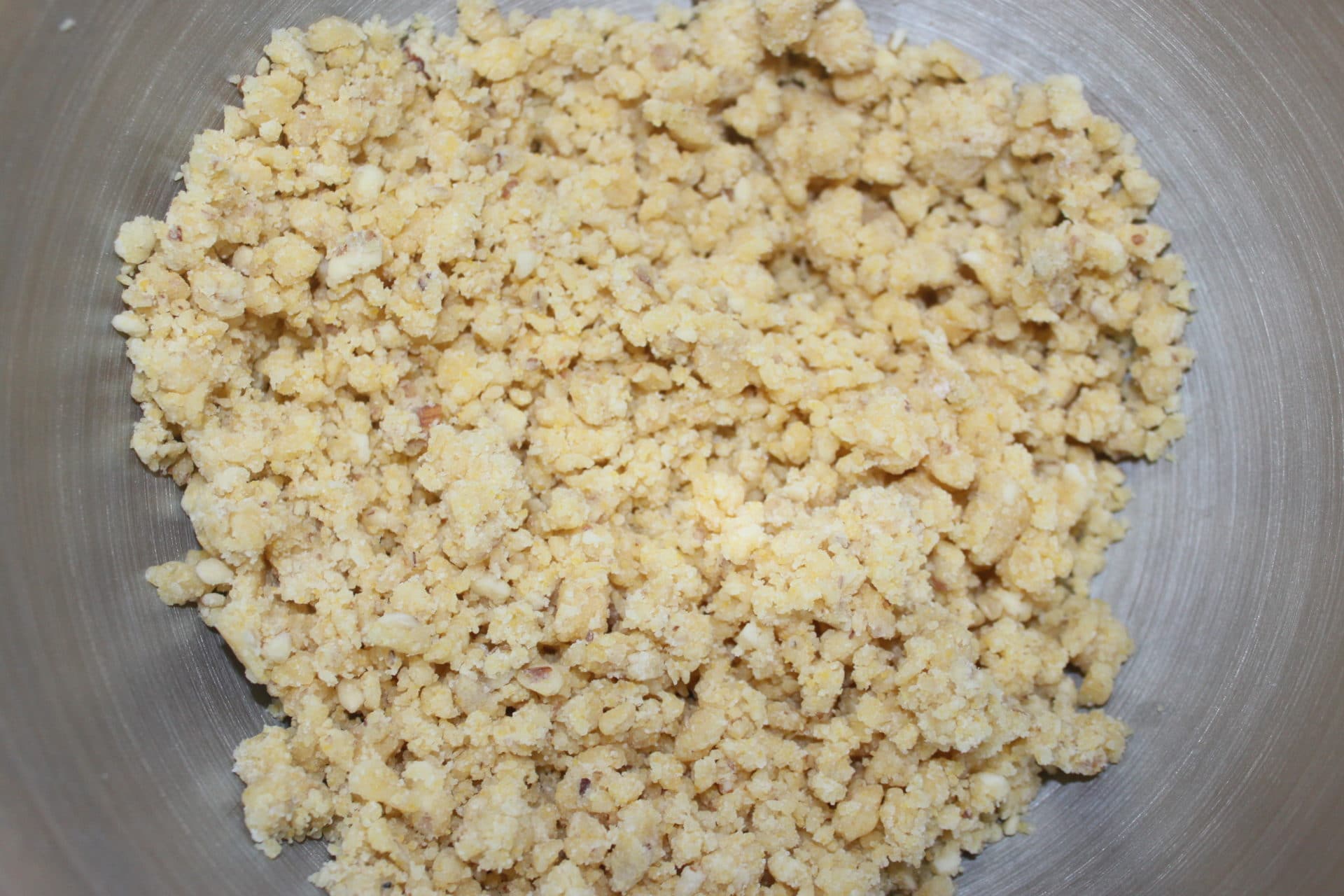 Place a 20 cm diameter circle on a baking sheet lined with paper or a silicon mat. Put half of the dough in the circle (we'll make two) then pack very lightly without insisting. Then place a few almonds on top.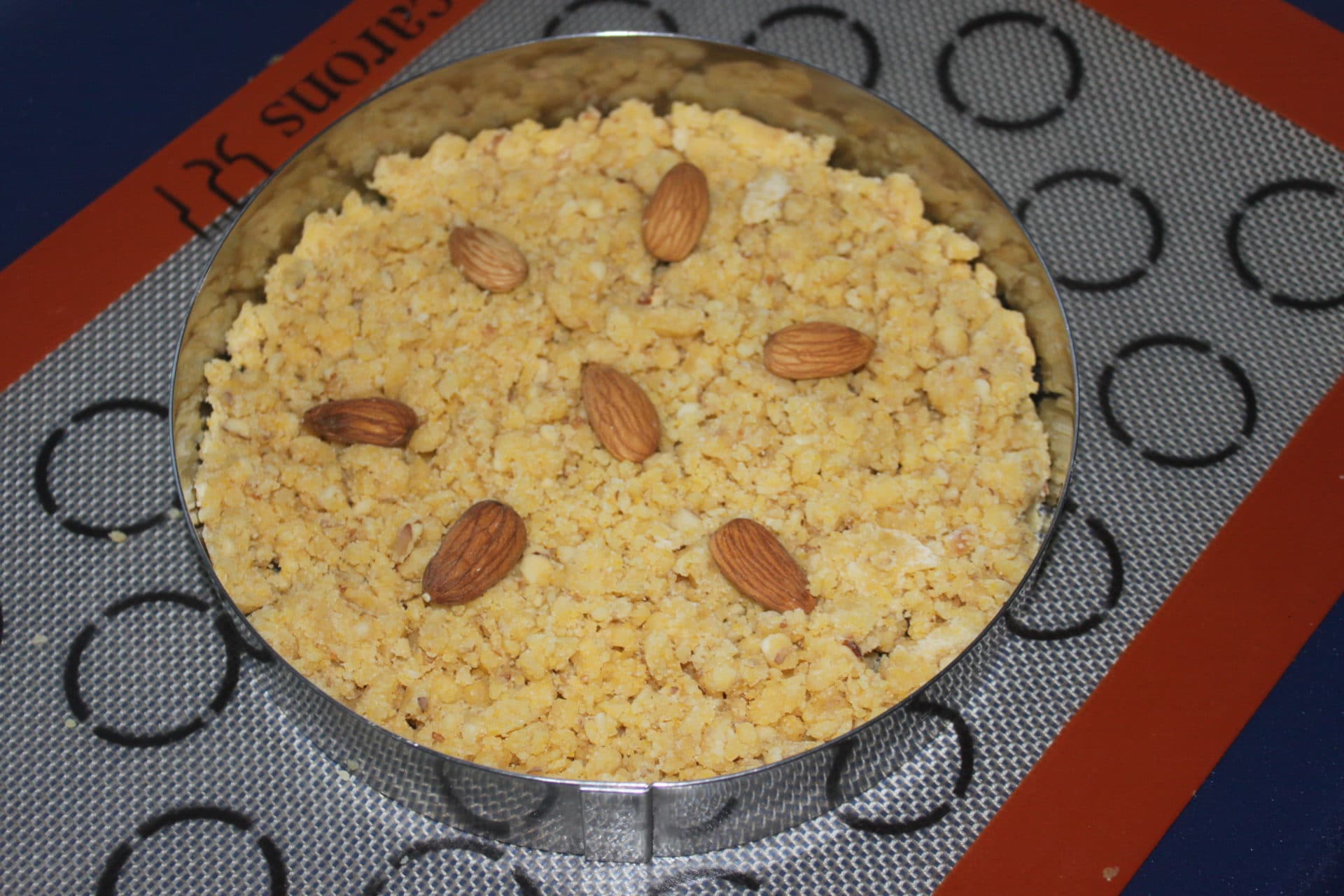 Bake for 25 minutes at 170°C. The top should be golden brown.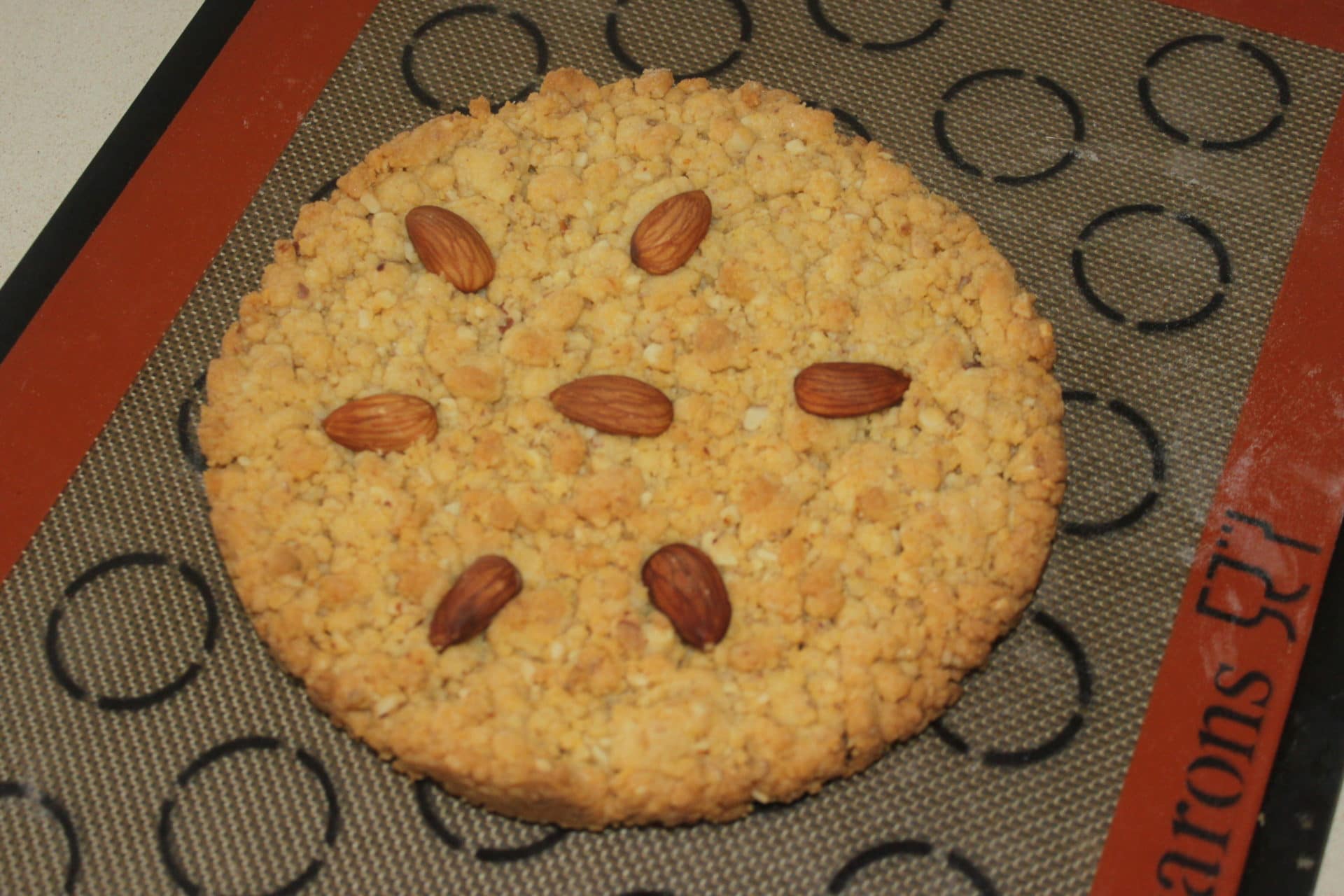 Do the same for the second cake. To be enjoyed chilled. You will simply have to break it by hand to share it.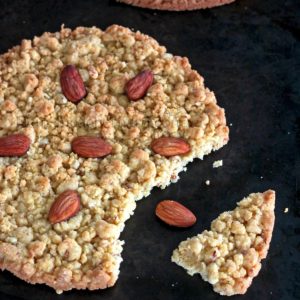 Sbrisolona
Je reviens d'un petit voyage en Italie et je suis aussi sur la dernière ligne droite de mon livre qui sort en mars et dont je vous dis tout très bientôt. Cela m'a donc laissé un peu moins de temps pour poster, même si les idées s'accumulent ! Voici le sbrisolona qui nous vient de Lombardie et dont le nom dérive du mot « brisa » qui veut dire miettes. Vous l'aurez compris, c'est une sorte de grande galette sucrée à casser en morceaux et à partager. Elle est vraiment délicieuse pour le goûter. Il y a dedans des amandes, du citron, un peu de vanille et surtout de la semoule fine de maïs qui apporte une texture craquante. J'ai fait quelques essais dans mon atelier pour vous donner la version que j'aime !
Instructions
Placez les amandes dans un petit mixeur pour en faire une poudre grossière.

Mettez le beurre, le sucre et les amandes dans le bol d'un robot ou dans un récipient.

Mélangez avec la feuille du robot ou du bout des doigts.

Ajoutez le reste des ingrédients et mélangez jusqu'à avoir une pâte très grumeleuse.

Cela ressemble un peu à de la pâte à crumble.

Posez un cercle de 20 cm de diamètre sur une plaque à pâtisserie garnie de papier ou d'un tapis siliconé. Mettez la moitié de la pâte dans le cercle (on en fera deux) puis tassez très légèrement sans insister. Posez ensuite quelques amandes sur le dessus.

Faites cuire 25 minutes à 170°C. Le dessus doit être bien doré.

Faites de même pour la deuxième galette. À déguster refroidie. Il faudra simplement la casser à la main pour la partager.
Nutrition
Serving:
2
sbrisolona
Calories:
752
kcal
Carbohydrates:
161
g
Protein:
14
g
Fat:
6
g
Saturated Fat:
2
g
Polyunsaturated Fat:
2
g
Monounsaturated Fat:
2
g
Cholesterol:
135
mg
Sodium:
10
mg
Potassium:
197
mg
Fiber:
5
g
Sugar:
71
g
Vitamin A:
180
IU
Calcium:
33
mg
Iron:
6
mg