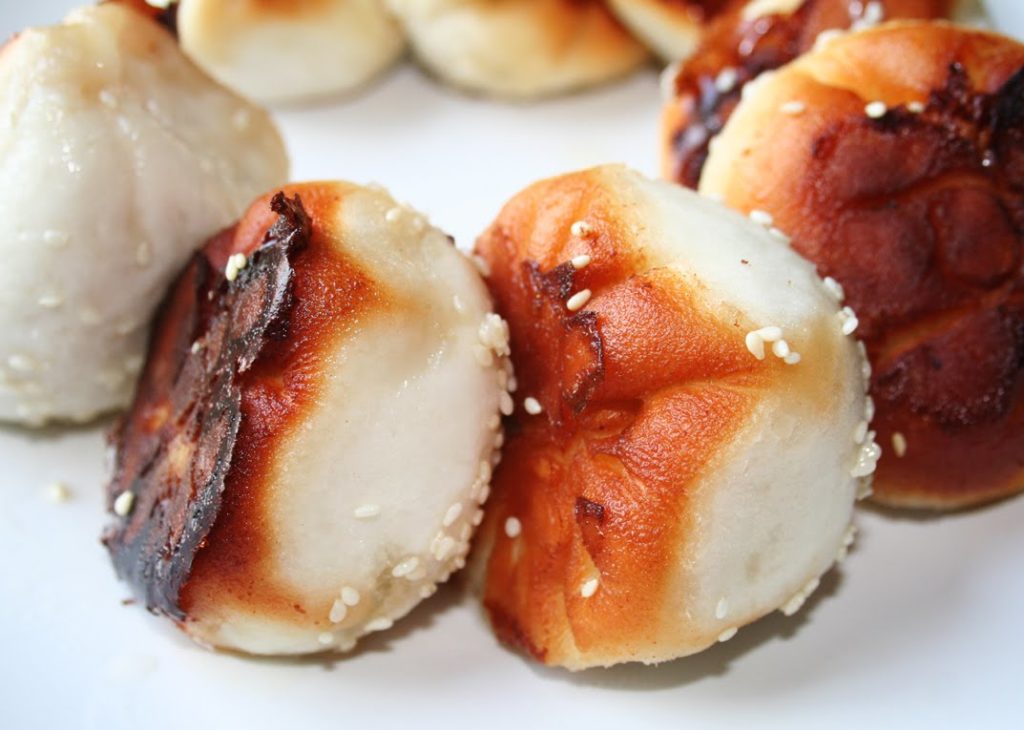 Juicy pork buns are one of the many specialties of Shanghai. It is a small, unsweetened brioche, crisp underneath with a very fragrant and juicy filling.
Where does the meat juice come from? And well of jelly prepared in advance and thus cooled (taken!) then cut in small pieces. Once incorporated into the filling and baked in the brioche, it melts again for our pleasure! The jelly prepared in China is really too long to prepare and frankly not very glamorous! It is nothing more or less than pork skin cooked in water with some herbs. So I find it much more simple and tasty to buy jelly in a bag from our supermarkets. For one bag, you can put half a Chinese onion, a small slice of ginger and a slice of pork loin that you put with the water to boil. Let all this macerate as long as possible before the jelly sets. Then store the jelly in a cool place and cut it into pieces. We are ready to start our recipe!
For the stuffing:
-30g of water
-300g of minced pork loin
-5g of salt
-6g of sugar
-3g of pepper
one tablespoon of Chinese wine
two tablespoons of black soy sauce
-15g Chinese onion in small pieces
-15g of finely chopped ginger
two tablespoons of toasted sesame oil
-180g of set and chunky jelly (see the top of the page!)
For the dough:
-450g of flour
-6g of baking powder
6g of dry baker's yeast
-12g of sugar
-warm water
Start by putting the 30g of water with the meat until it has completely absorbed it. Then prepare the stuffing by mixing all the ingredients well. Chill while preparing the dough.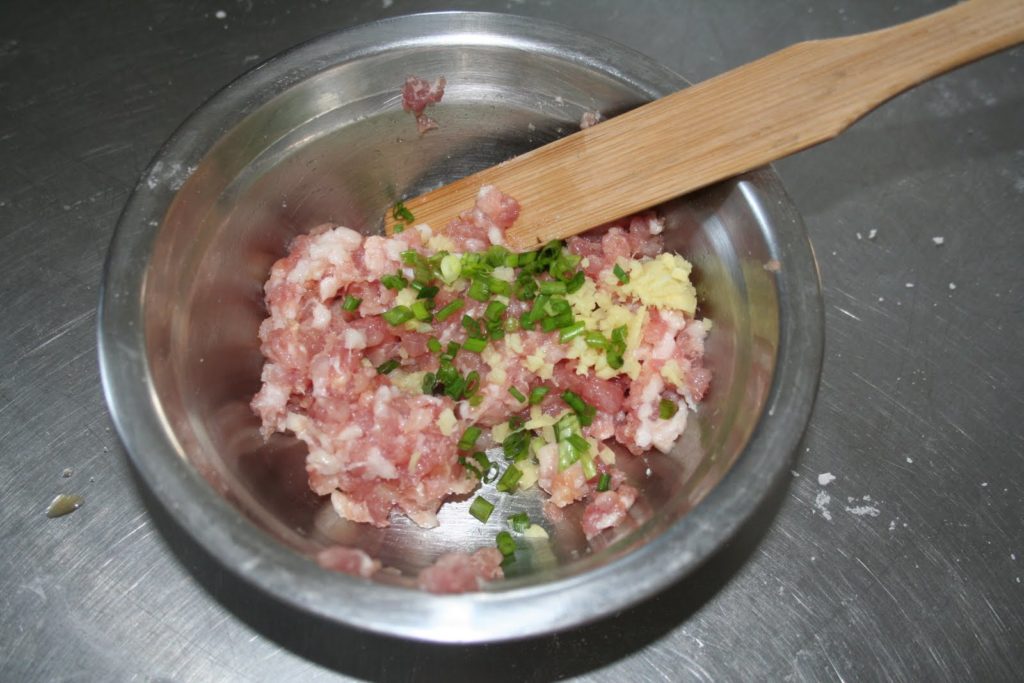 On a work surface, put the flour, make a well and put in the sugar, yeast and warm water, then mix and start kneading the dough by folding it and crushing it with the palm of your hand, fold again and so on.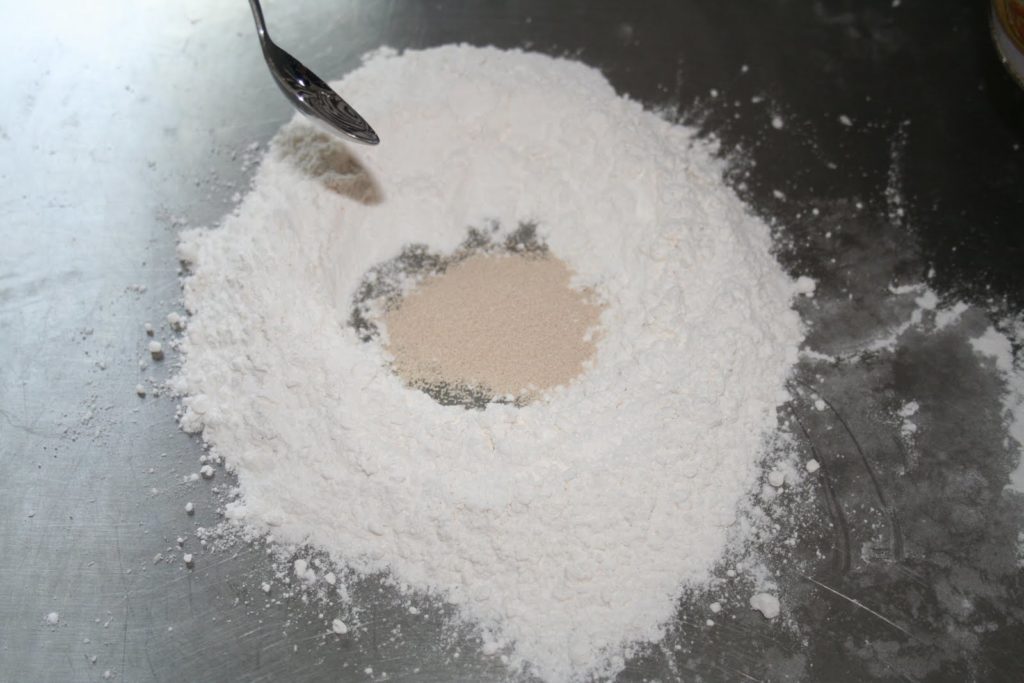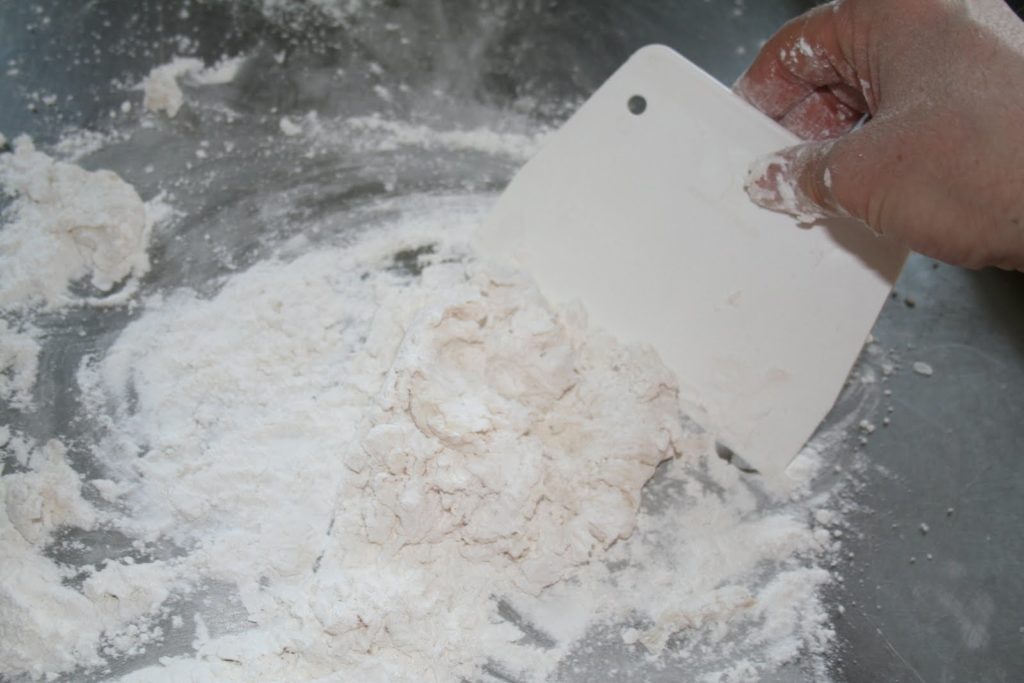 After 5 minutes, use a rolling pin to continue working the dough, spreading it out lengthwise. Fold this strip into thirds, turn it 90° and then spread it out again. Continue this same operation for another 5 minutes.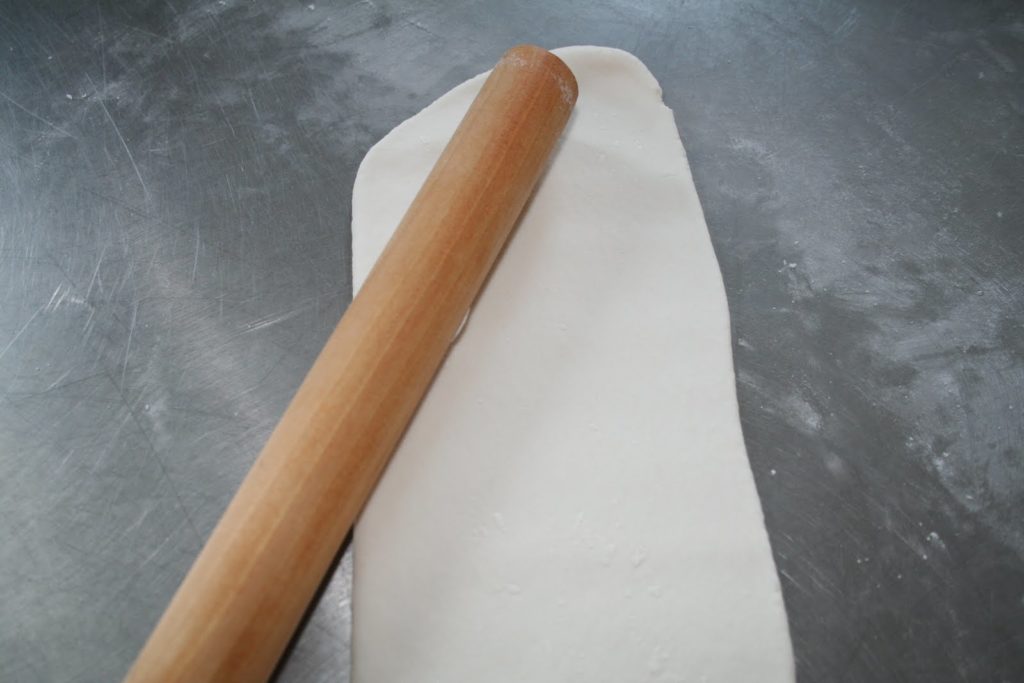 Once this is done, roll the dough on itself and put it aside for 15 minutes.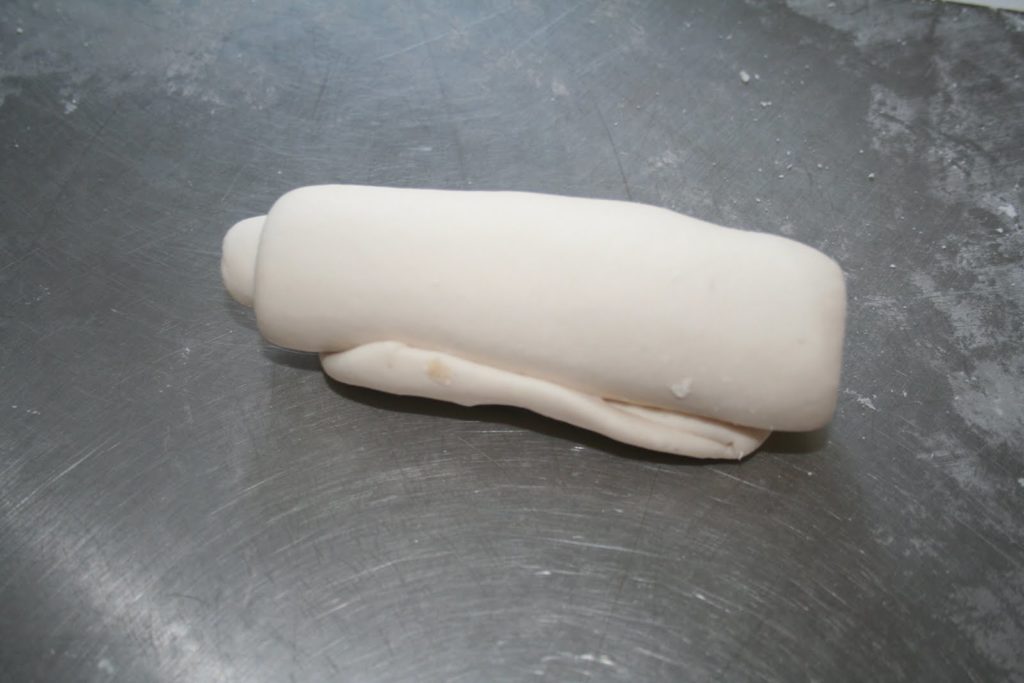 Roll out the dough again into 3 uniform strands, then cut each strand into 12 pieces. Lay these pieces of dough flat and then crush them one by one with the palm of your hand. Help yourself to a little more flour if necessary.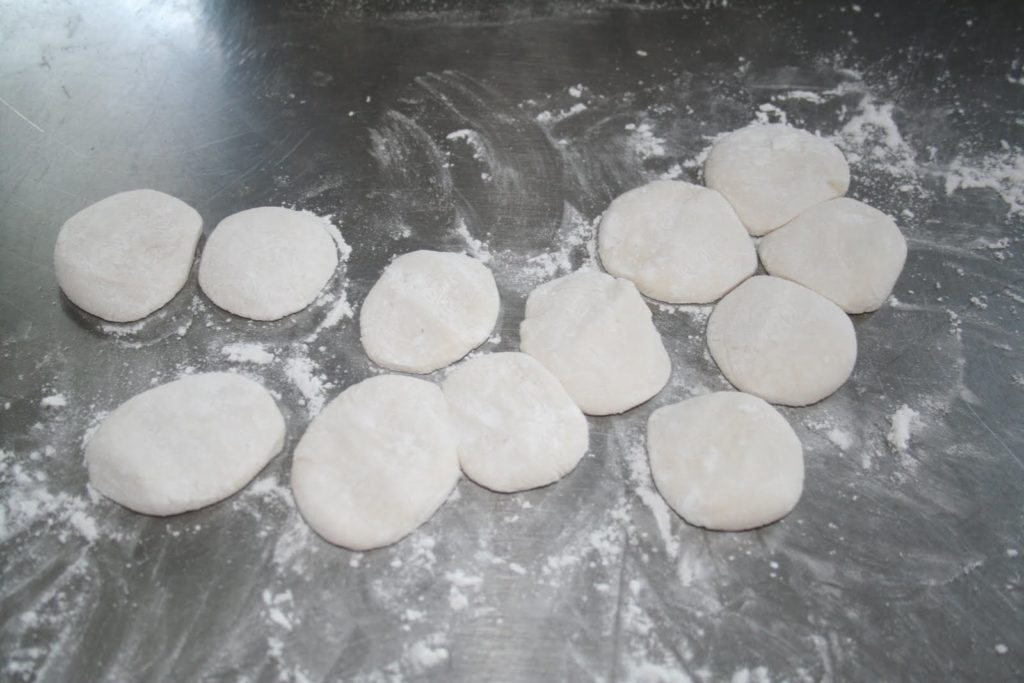 Roll out each pre-flattened piece into a 10cm diameter disc. Spread the dough with the rolling pin by passing it over the lower half of the discs, then turn them by 45° to spread another part, and so on to spread each disc evenly.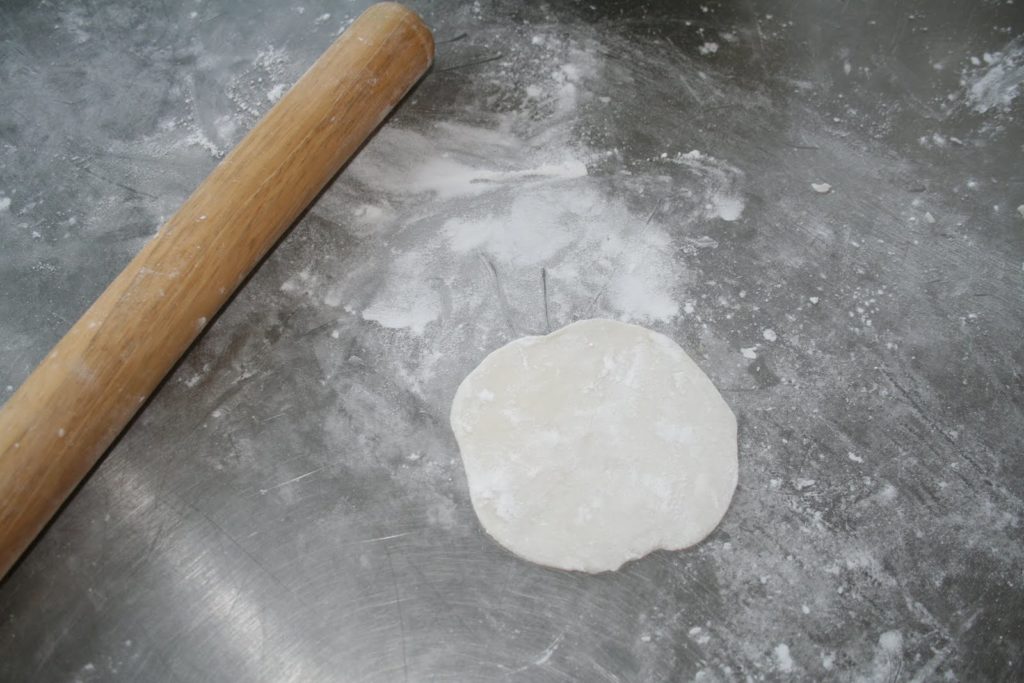 Stuff the pastry discs with a dollop of filling. Seal them and place them upside down on a floured surface.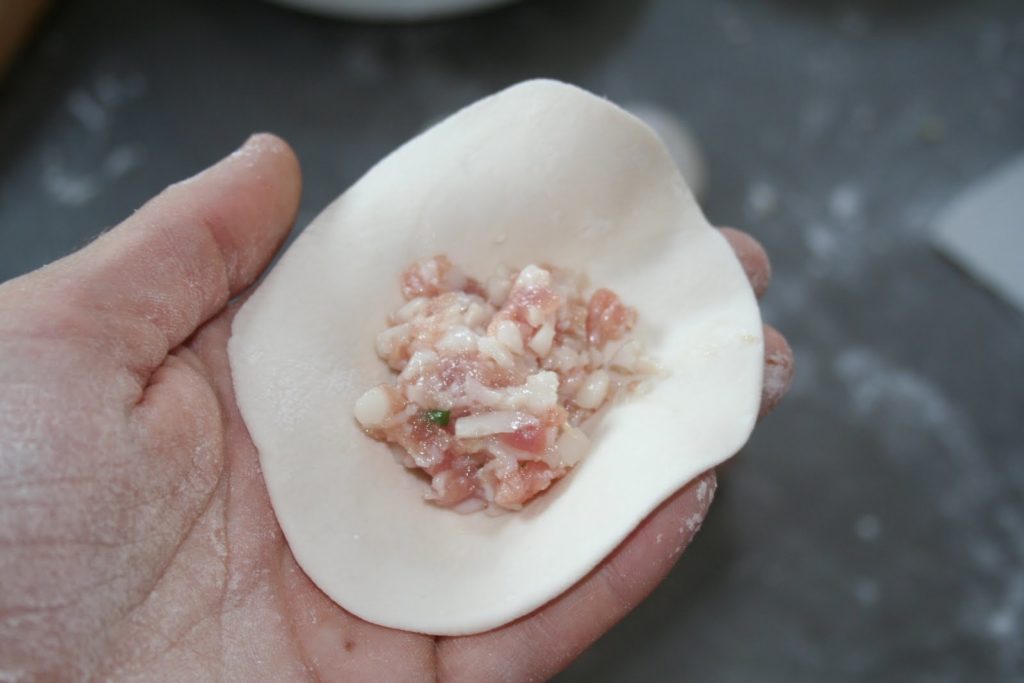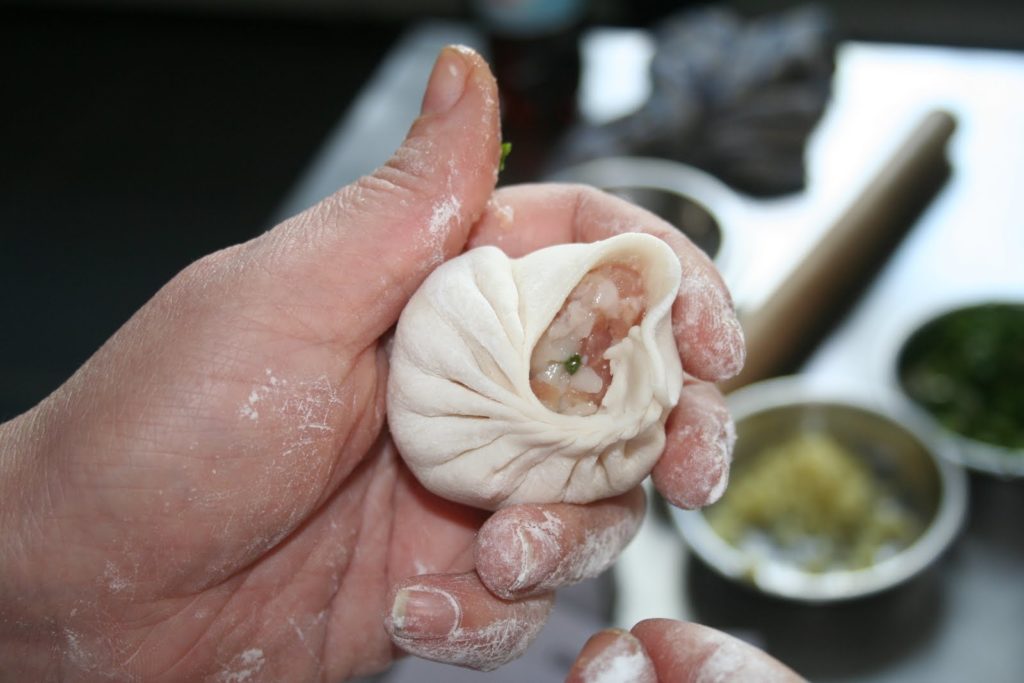 Allow to swell for another 15 minutes.
Heat oil (just enough to fry one side) in a frying pan (teflon helps a lot!!) with a lid. When the oil is hot, place the bricoches in the oil. Close the loop. When the buns are golden brown underneath, put water in the pan, the equivalent of a small glass but well filled! Cook with the lid on until all the water has evaporated.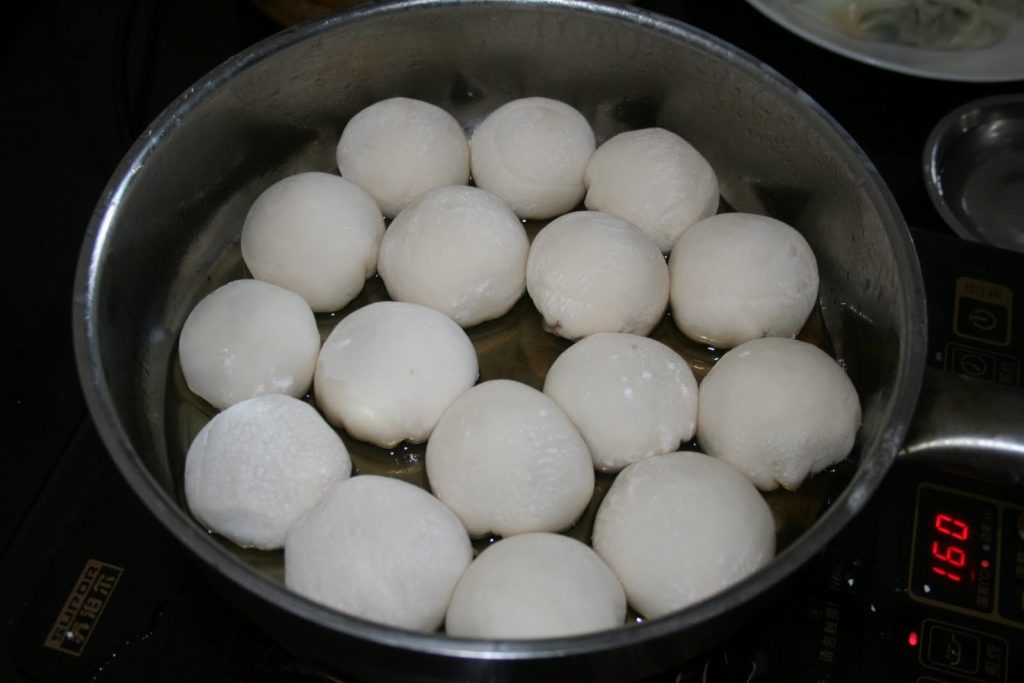 Put on top of the buns, toasted sesame seeds, and a little chopped Chinese onion. Serve immediately. A side sauce can be served, made with half soy sauce, half balsamic vinegar and a little tabasco and sesame oil.