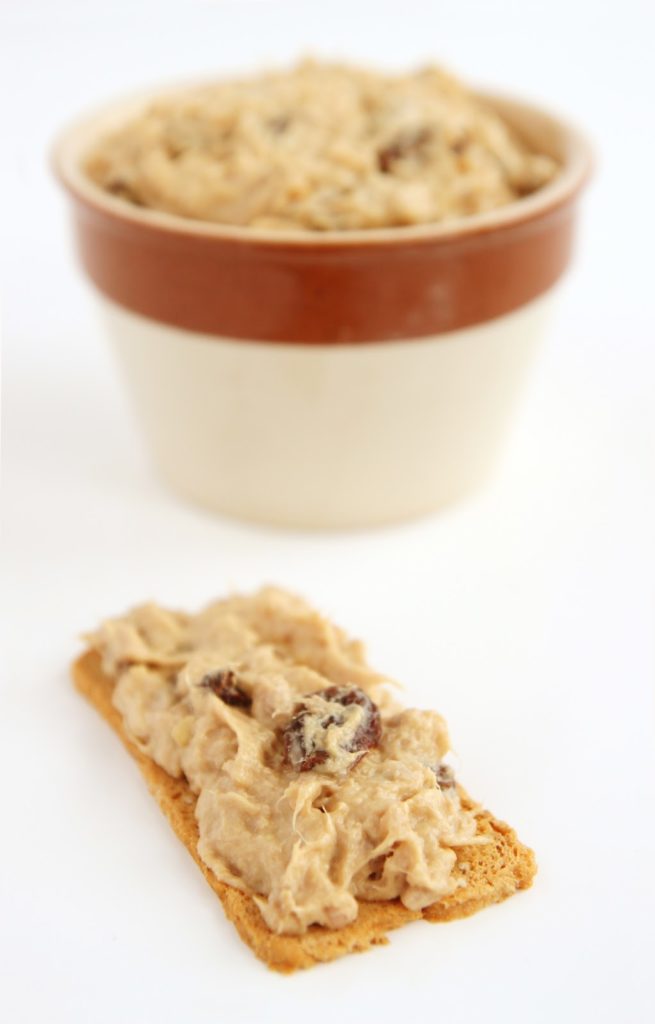 For the time being, we can't call it a recipe… It is rather an idea of accommodation. It is in fact a "spread" (I hate this word!!) that is often found in the… Brazil! And yes! They make this very quick preparation at for appetizers (even if it's not the appetizers like at home). I ate this at the home of a good Brazilian friend, Camilla, who had made the two most common versions for us, with raisins and capers. I found it so good (thanks to an ingredient I would never have imagined putting in a recipe like this) that I thought it was a shame not to share it with you. You understood, it's ideal for an aperitif or a picnic (I know it's winter…at home! Not everywhere!). In 5 minutes, is ready!
Recipe for 500g of "spread":
-225g of "light" mayonnaise (it doesn't change much in the final taste)
-25g of powdered onion soup mix (yes you read that right)
-50g of raisins soaked in warm water
Put the tuna (au naturel) in a bowl and crumble it.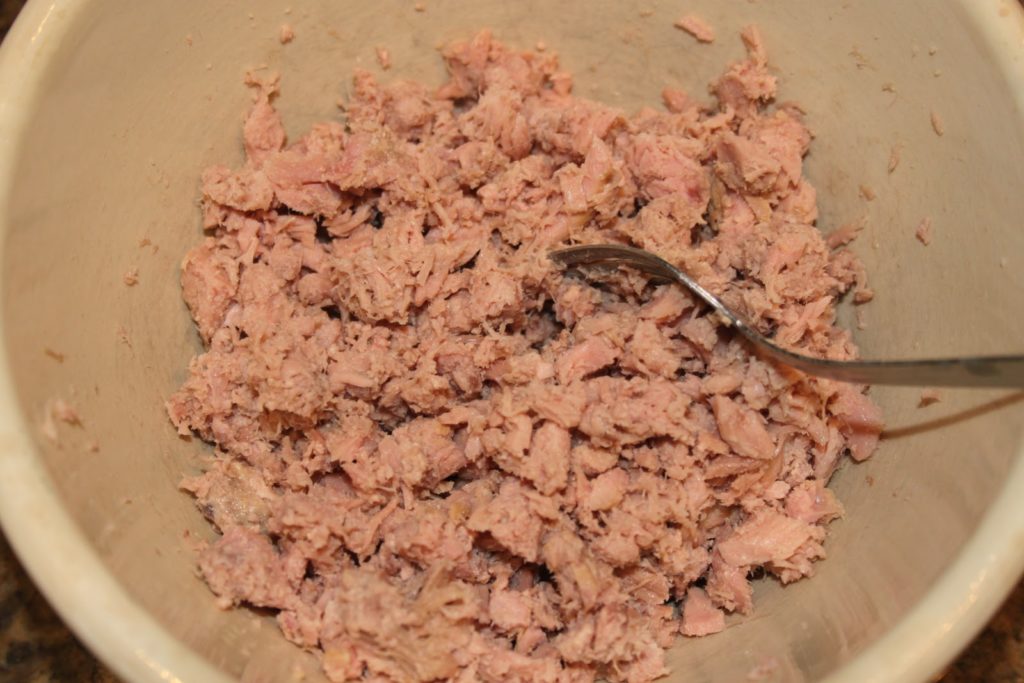 For this recipe, Brazilians use powdered onion soup mix as condiment!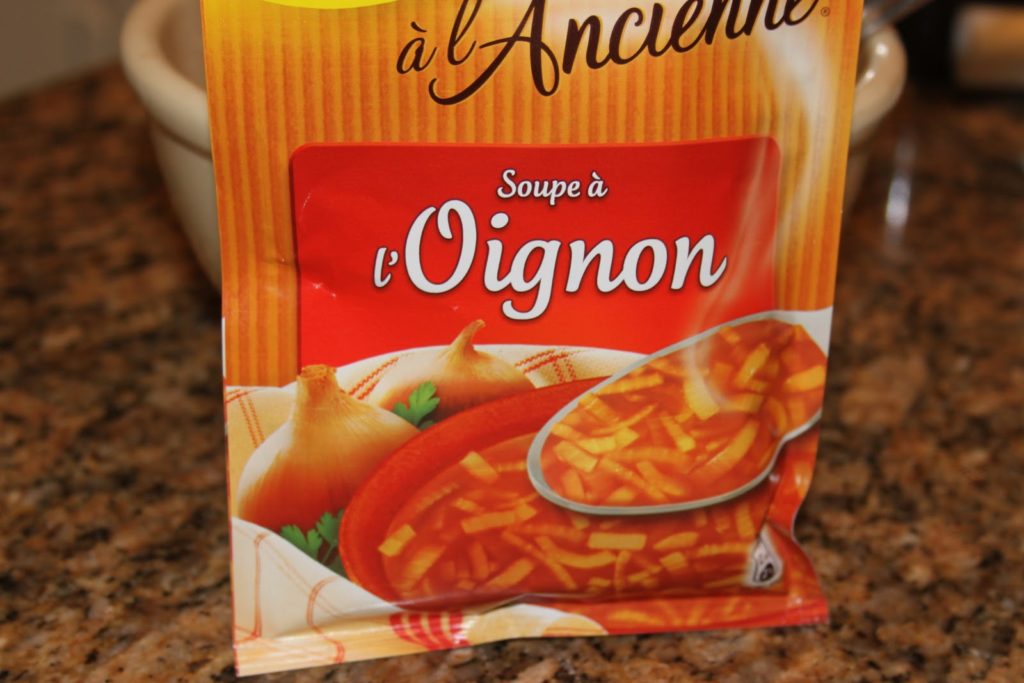 Add the powder to the tuna.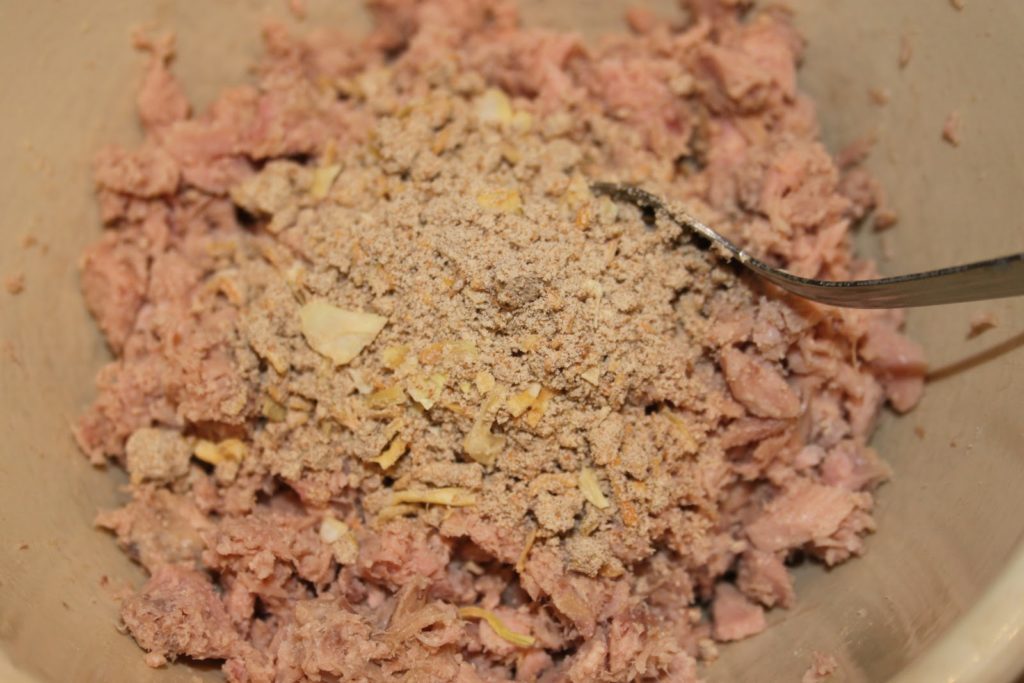 Mix well. It's all dry! Tuna calls for fat!
Add mayonnaise. I use low-fat mayonnaise.
I always make my mayonnaise "homemade", but in some recipes, like this one (or the asparagus flan) it works very well. Especially, if we can avoid too much oil…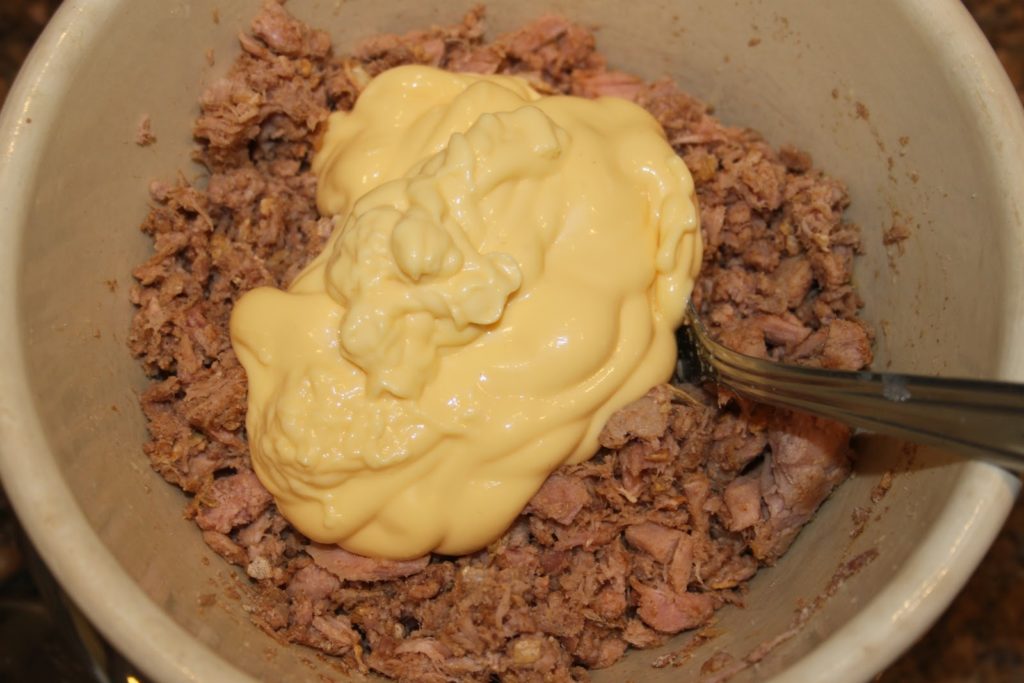 Mix, it's ready!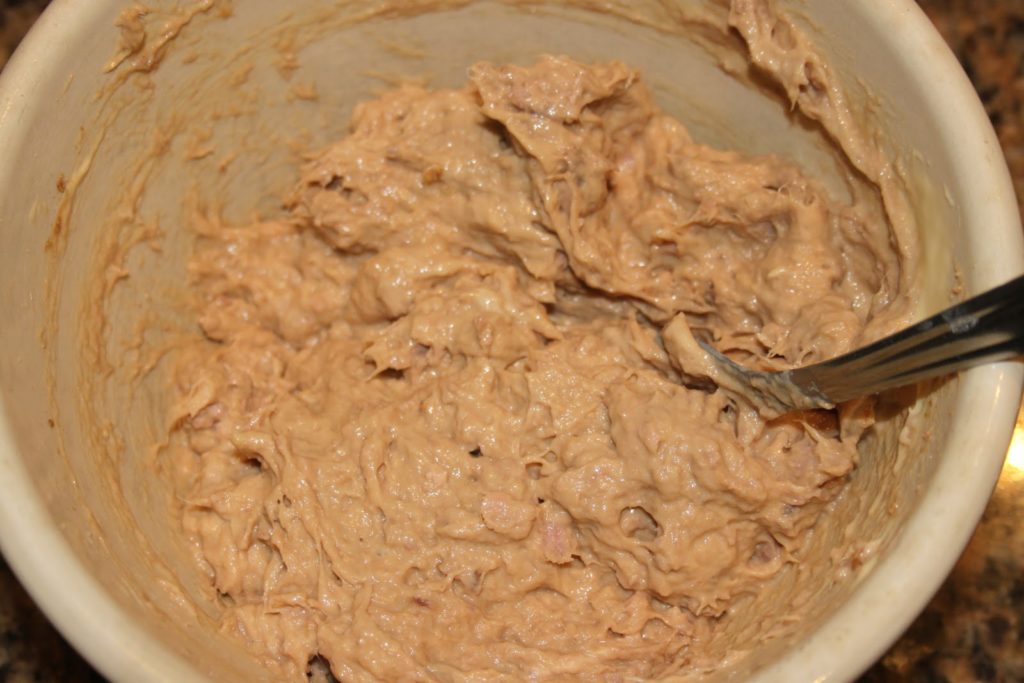 Separate into two equal portions.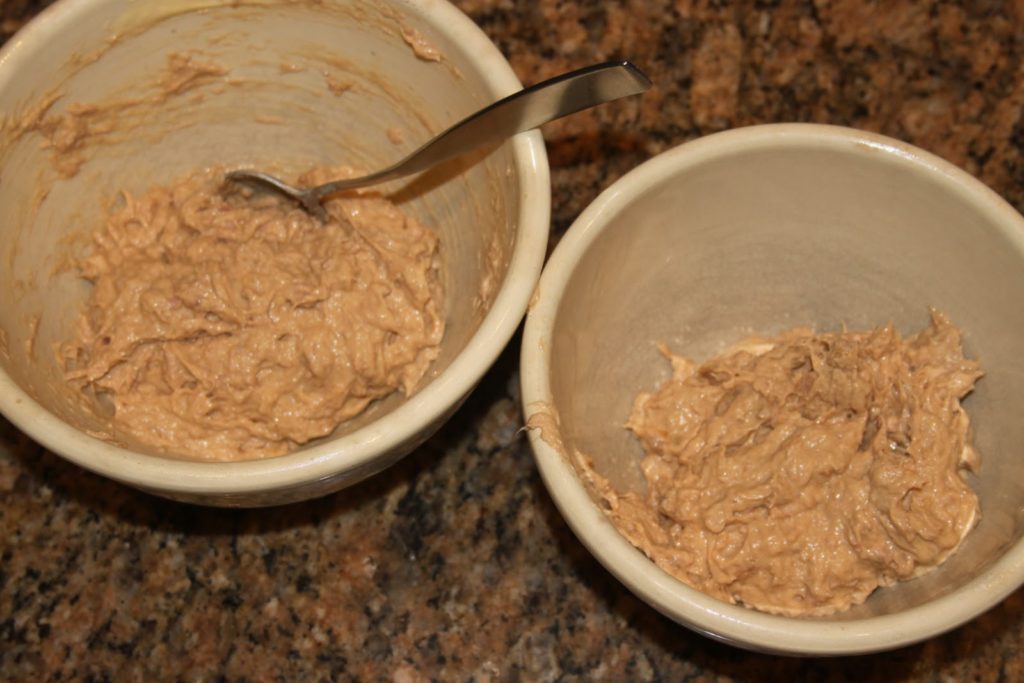 Add drained grapes to one half.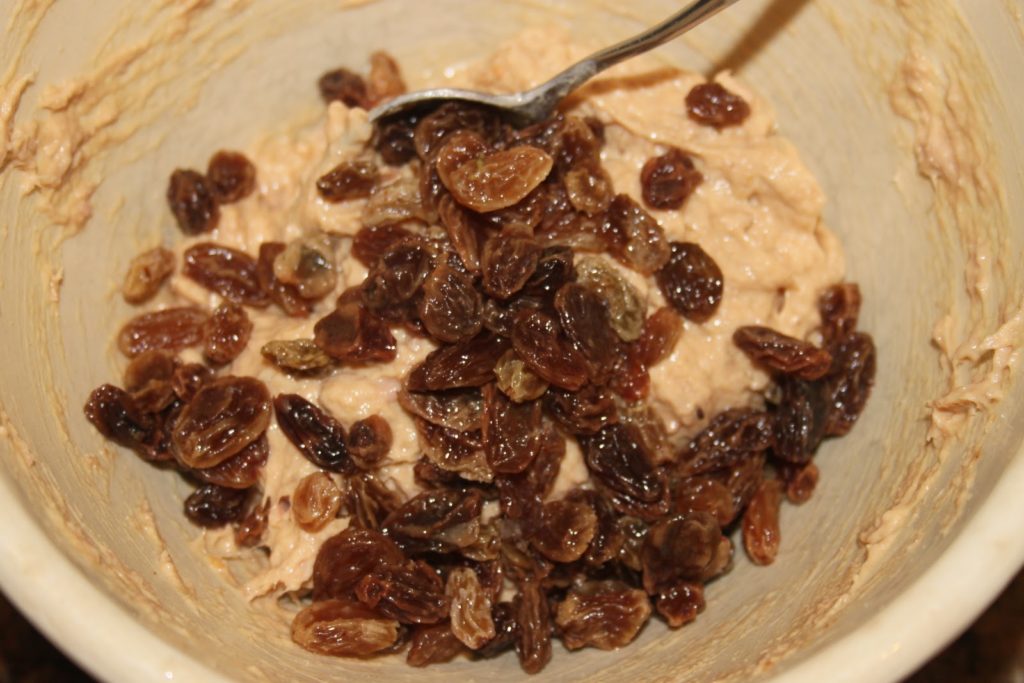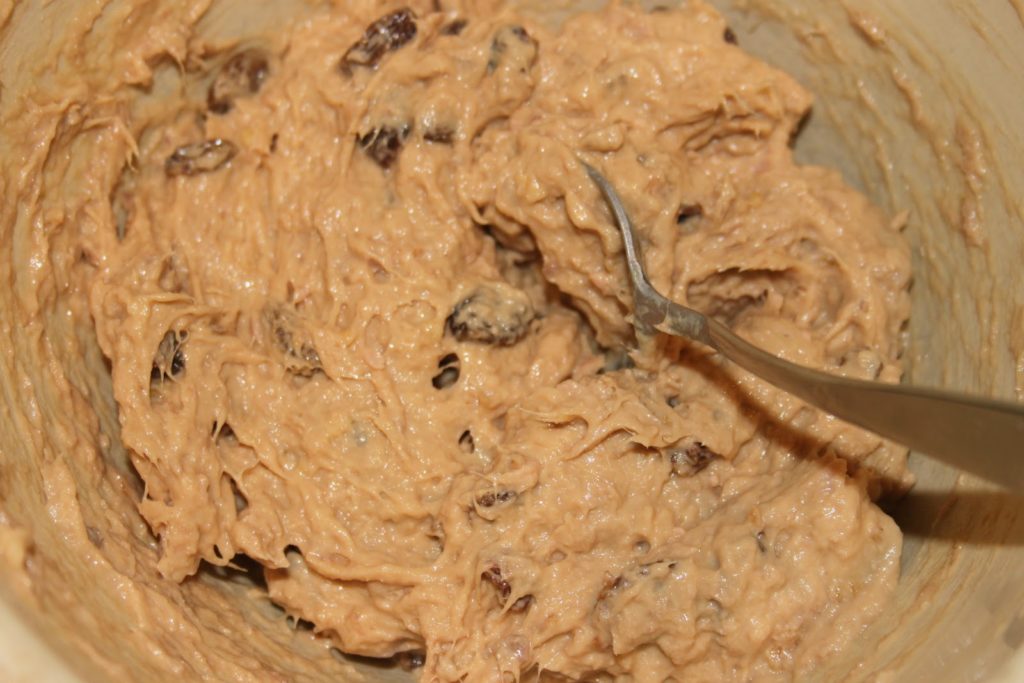 And capers. you can put more or less grapes and capers. We quickly notice that everyone has their favorite version. For me, the grape wins!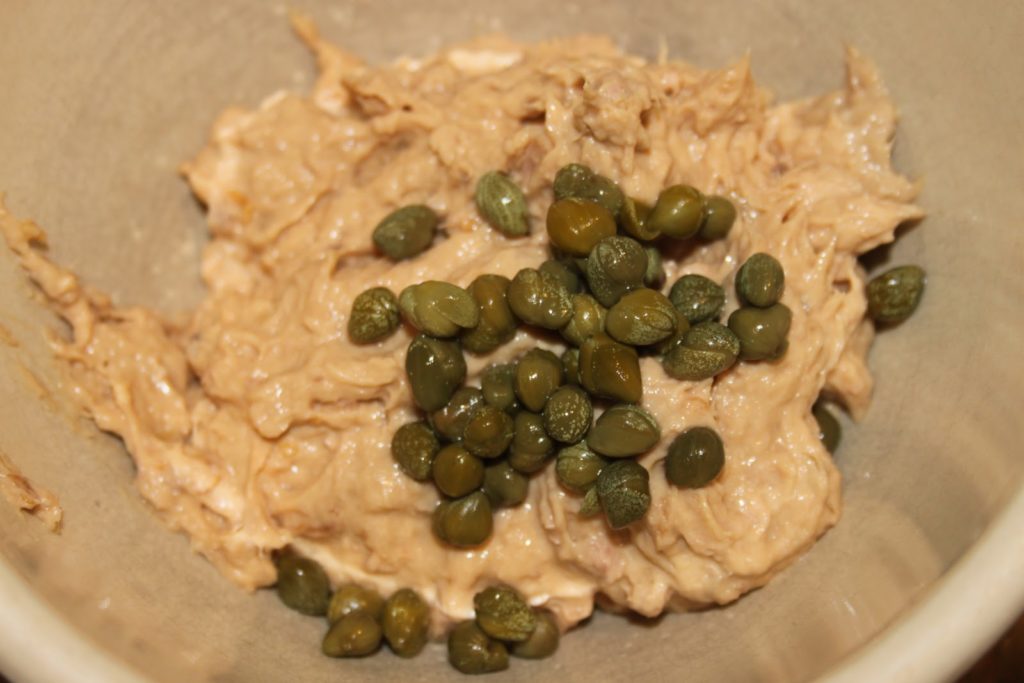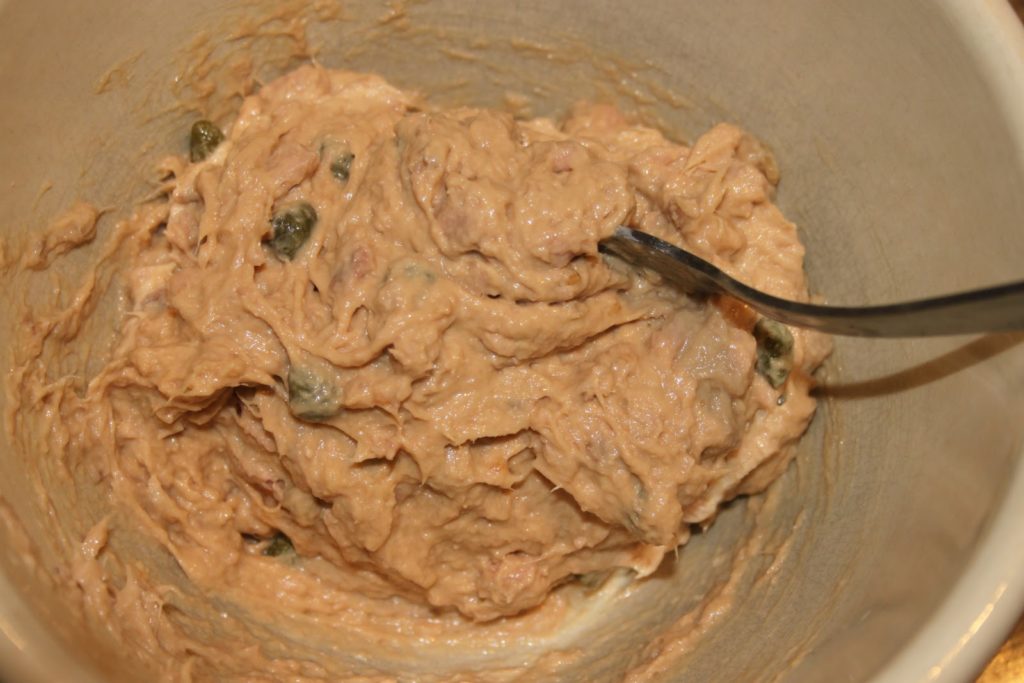 Serve with fresh bread or thin slices of toast.