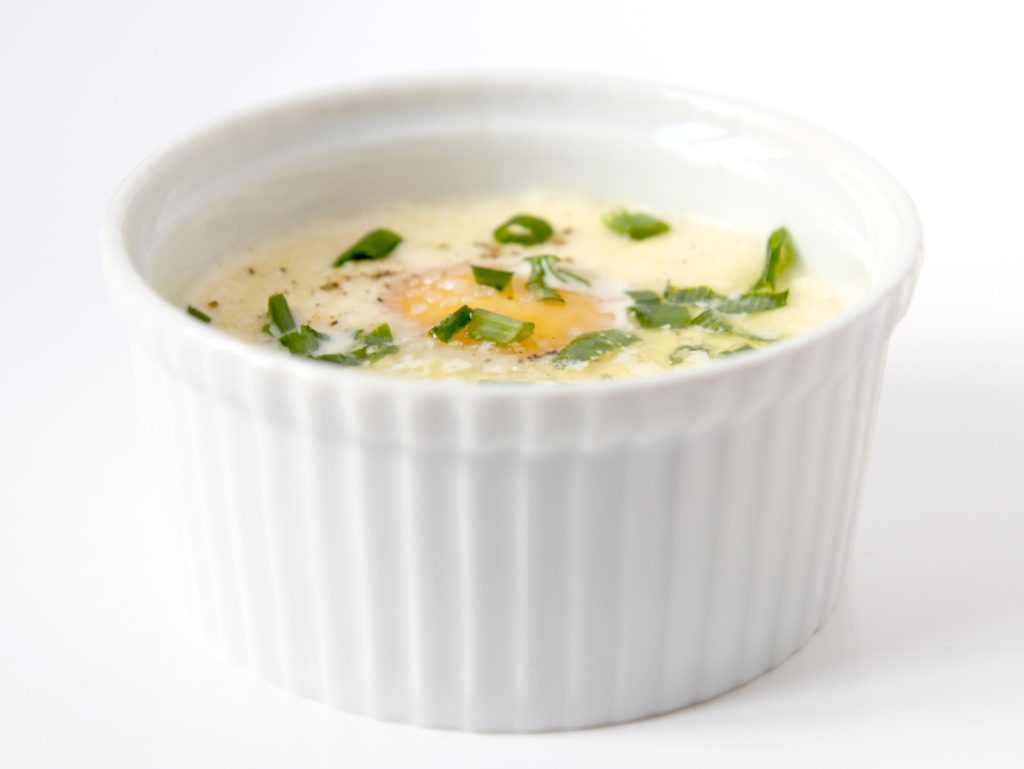 Here is a dish that many people are afraid to try. Few to miss it without doubt because the cooking is quite precise. But nothing too complicated and the result is so delicious, that it would be wrong to deprive ourselves of it! I give you the technique of these just-cooked eggs, with a melting yolk mixing with the fragrant crème fraîche. A basic recipe that can be adapted with many things.
Recipe for 4 "oeufs cocottes":
-20cl (about 200g) full cream
Put the cream in a saucepan.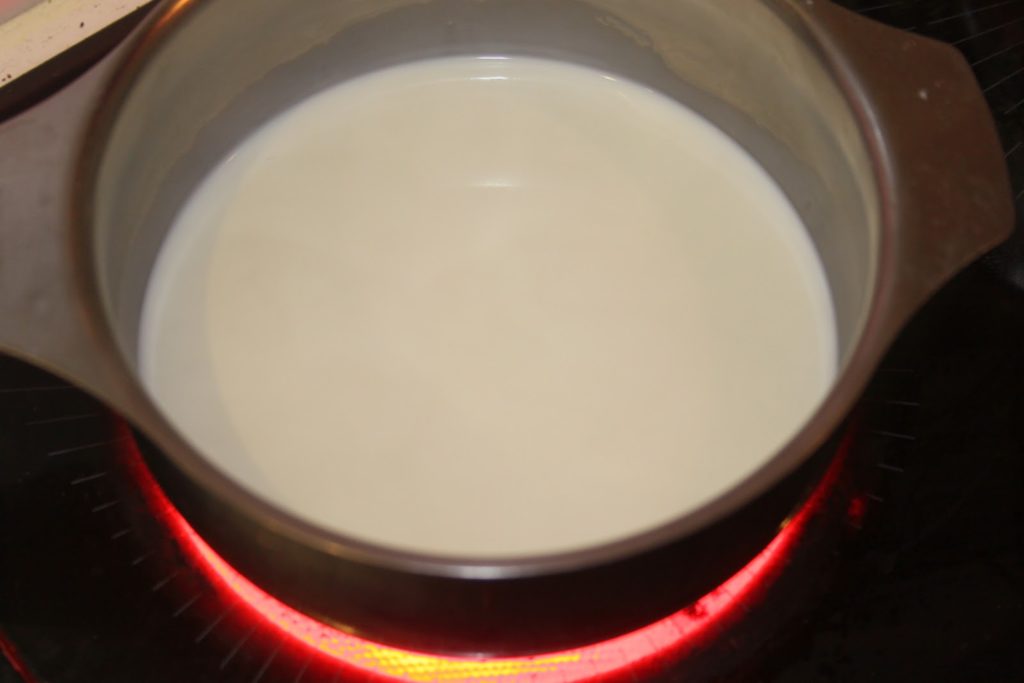 Add salt, pepper and nutmeg.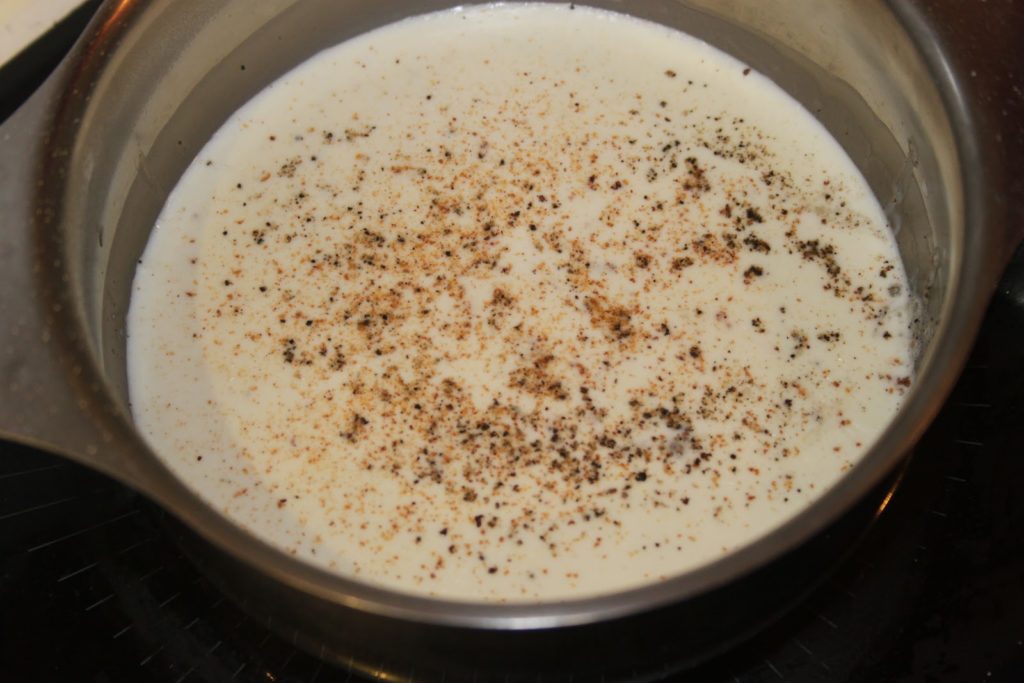 Boil for 8 minutes over moderate heat.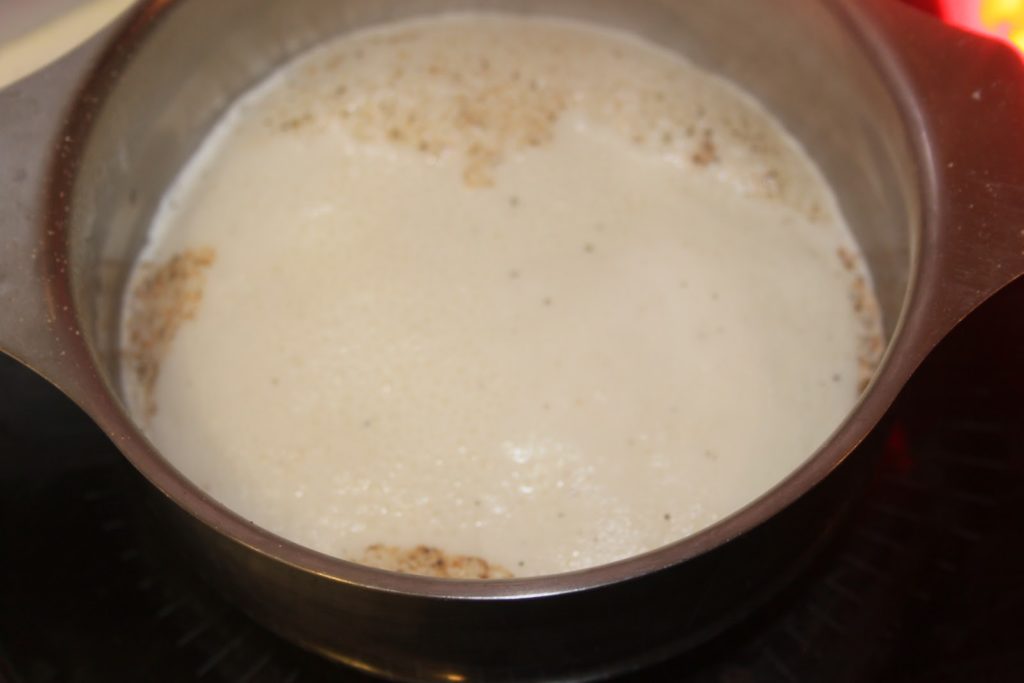 Preheat the oven to 190°C.
After this time, the cream has thickened a bit. Pour into four individual ramekins in equal portions.
Place ramekins in an ovenproof dish.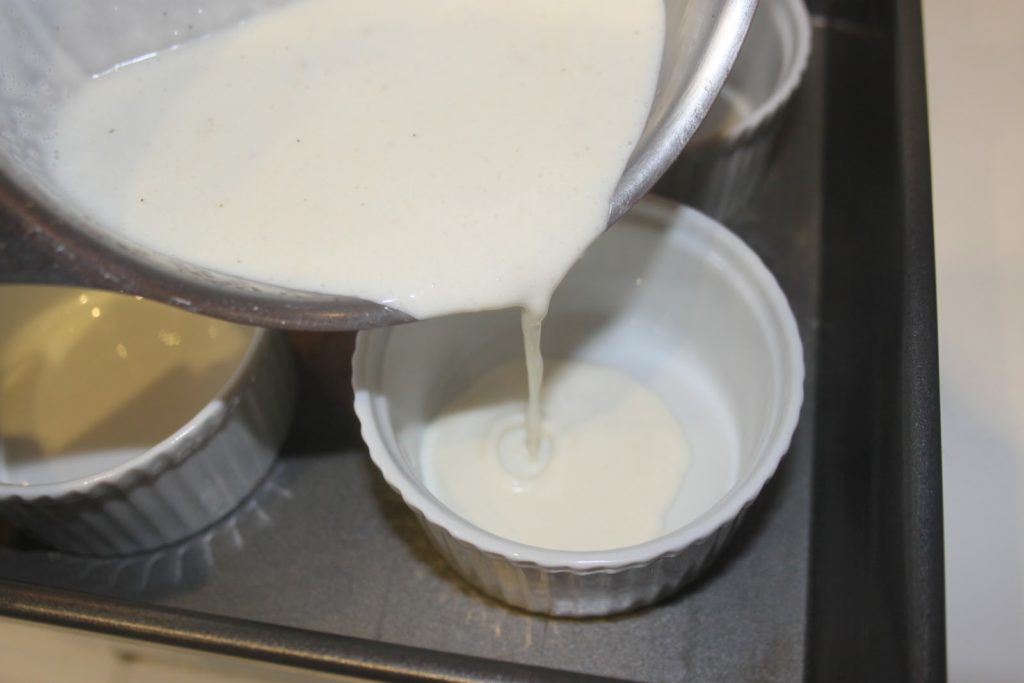 Break an egg into each ramekin.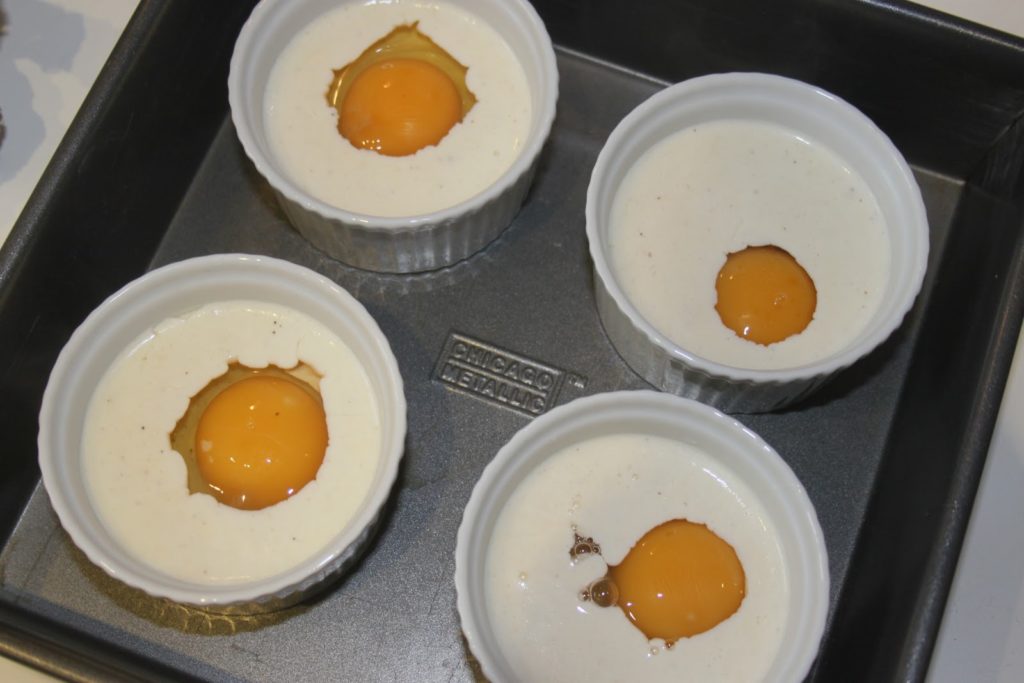 Add boiling water to the dish up to three quarters of the height of the ramekins. Add a small knob of salted butter next to the yolk and season with pepper.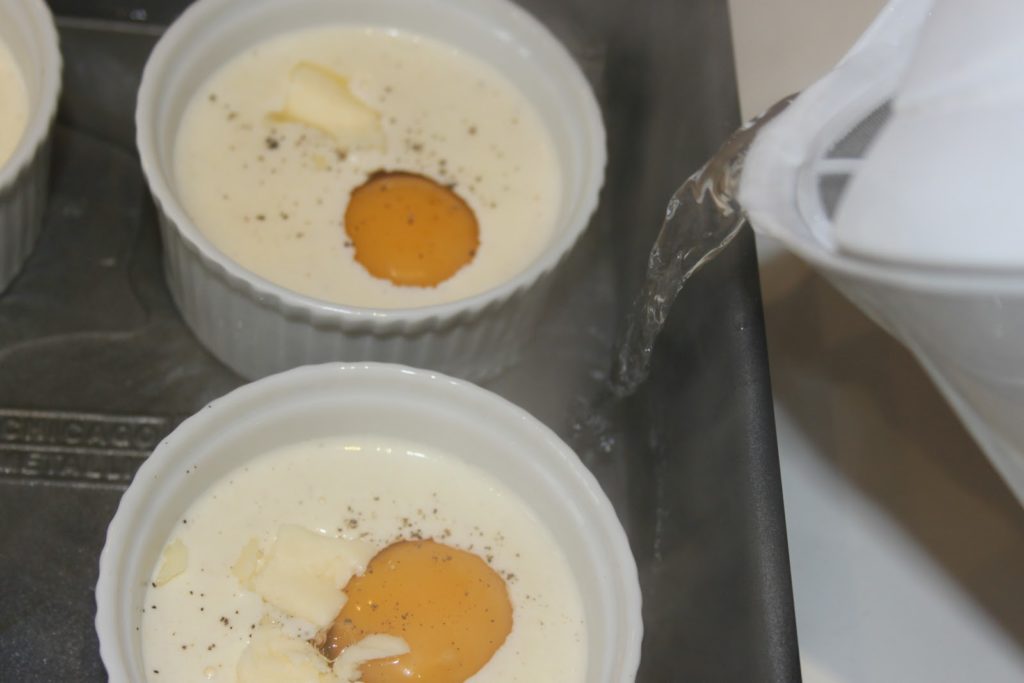 Bake in the oven at 190°C for 8 minutes, keeping an eye on it. If the egg is a little undercooked, cook in one-minute increments, checking. The cream remains liquid, the yolk too. Normally only the white part is cooked!
Add a little fleur de sel and chopped chives.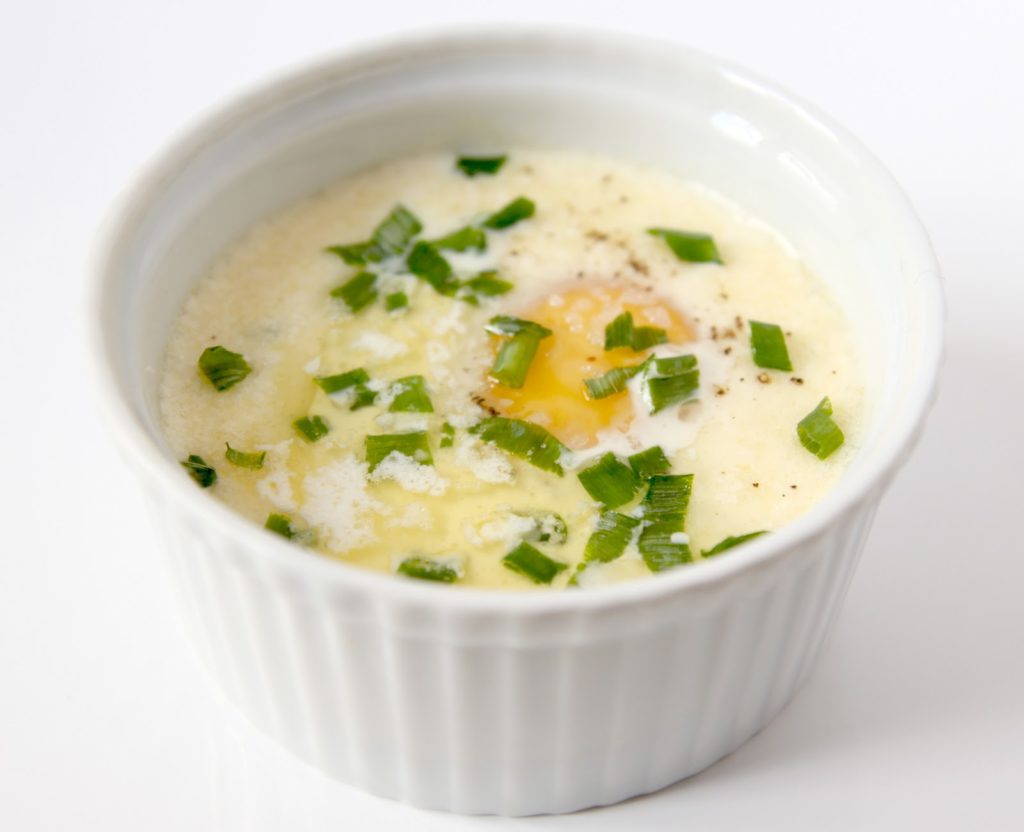 Serve immediately and eat with a spoon!