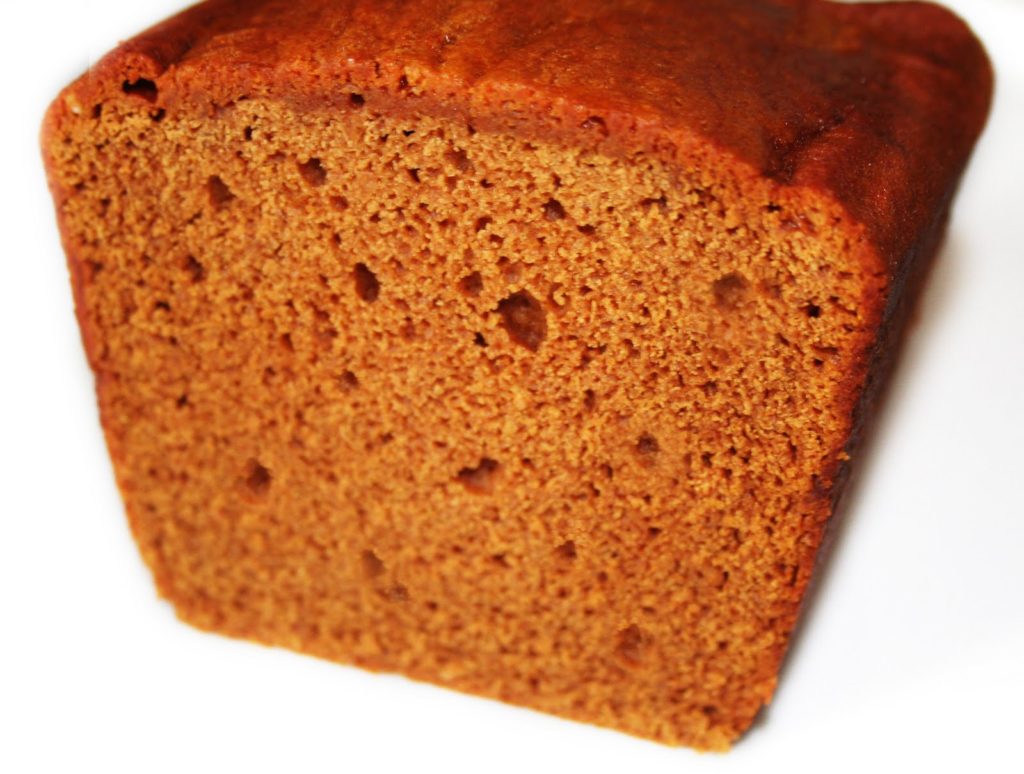 A great classic! It is a gingerbread of Reims because it is composed in part of rye flour. Did you know that gingerbread appeared in China in the Middle Ages? But then it developed rapidly in Europe! So I continue with my basic recipes, before continuing with recipes that will derive from the first ones (like gingerbread ice cream, crème brûlées and other macaroons)! I started making gingerbread as a teenager, but I think I had reinvented the brick instead! A few years later, I tried again. Until I came across this one that I am proposing to you today. There are no secrets , to make a delicious gingerbread, you need top quality ingredients! I use chestnut honey and rye flour but also an ingredient that you don't necessarily expect!
Gingerbread can be kept in cellophane for a very long time! I have already kept it for almost two months…
The ingredient I'm talking about is actually olive oil… We don't put a big quantity, so the gingerbread has almost no fat as it should, but it gives a fruity taste hardly perceptible …
Ingredients for a "gingerbread":
-300g of rye flour
-150g of flour
-25cl of milk (250g)
-30g of brown vergeoise
2 tablespoons of olive oil (yes, that's right!!)
-450g of chestnut honey
-2 teaspoons of bicarbonate
-1/2 teaspoon of fleur de sel
-1 teaspoon ginger powder
-1/2 teaspoon cinnamon powder
-1/2 teaspoon aniseed powder
-1/4 teaspoon cardamom powder
1/8 teaspoon of 4-spice mix
So here is my jar that I will use for my recipe!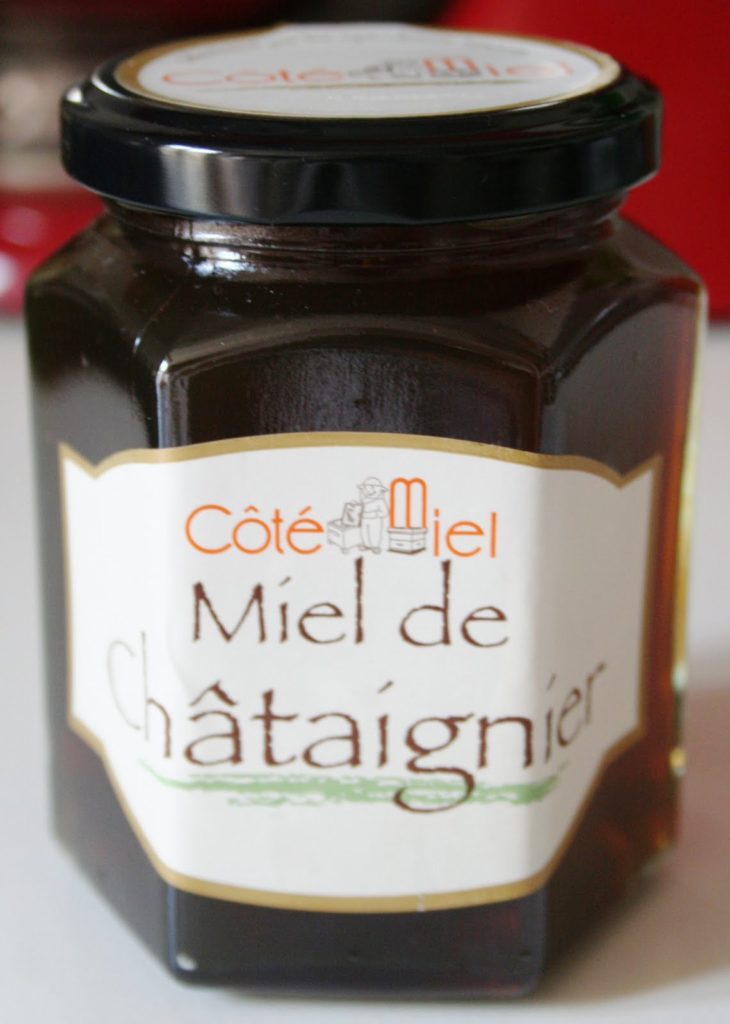 Put all the spices, milk and honey in a saucepan.



Bernard's advice:


as with my speculoos recipe, I use American spoons for spice dosing, spoons that come in soup spoon, coffee spoon, 1/8 teaspoon… I use them flush, that way I always have the same dosage…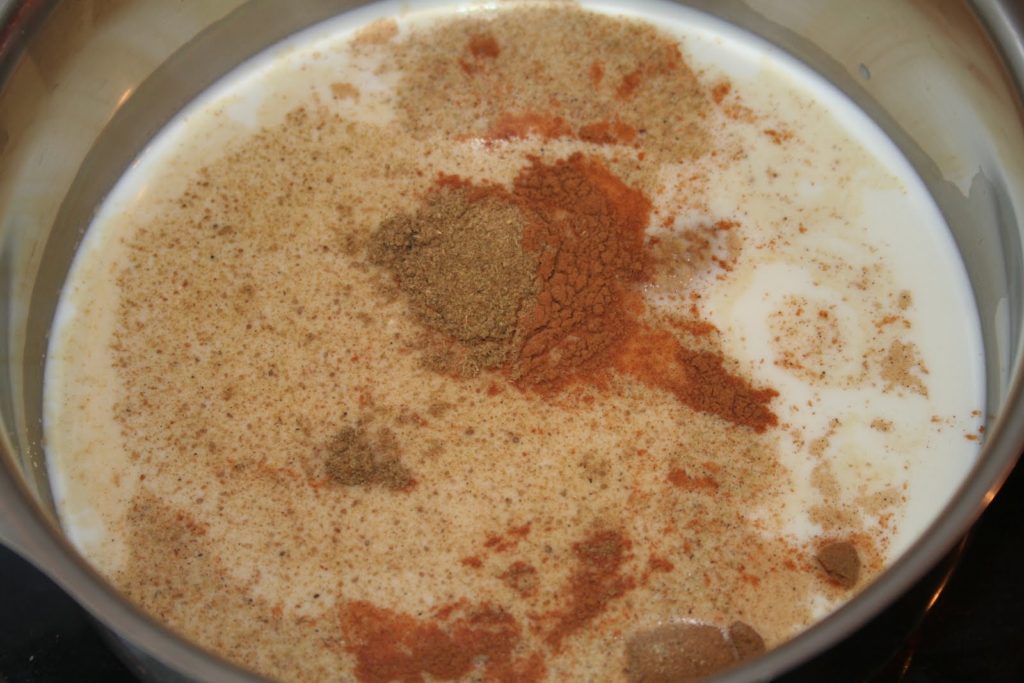 Heat over low heat, just to melt the honey. Remove from heat and let cool and infuse.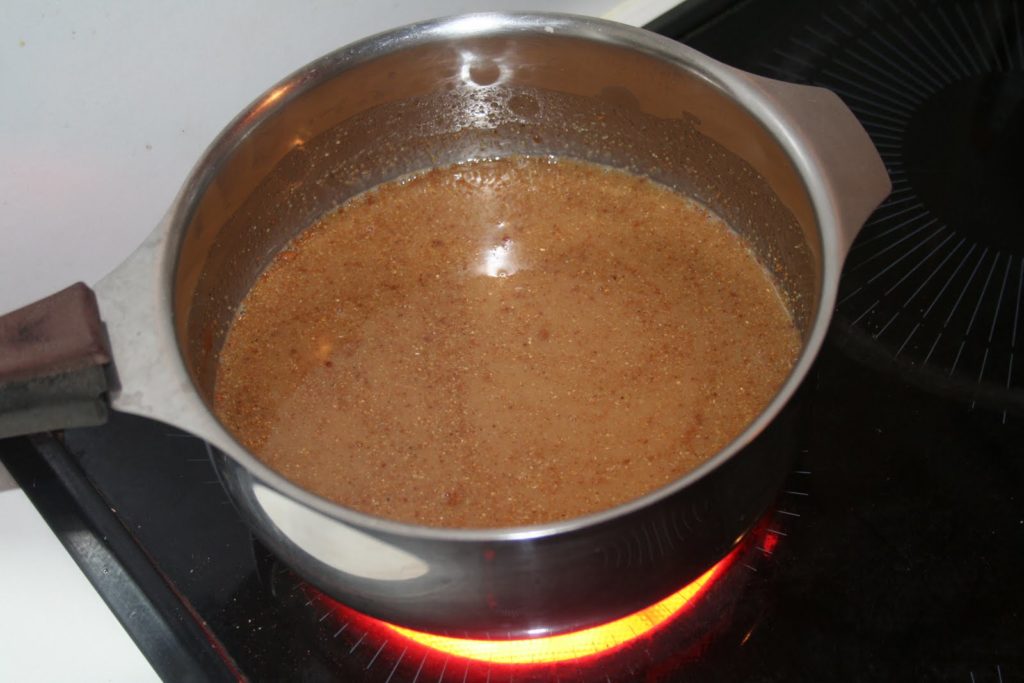 Put all the other ingredients in a bowl, namely the white flour, rye flour, baking soda, fleur de sel, brown vergeoise and olive oil.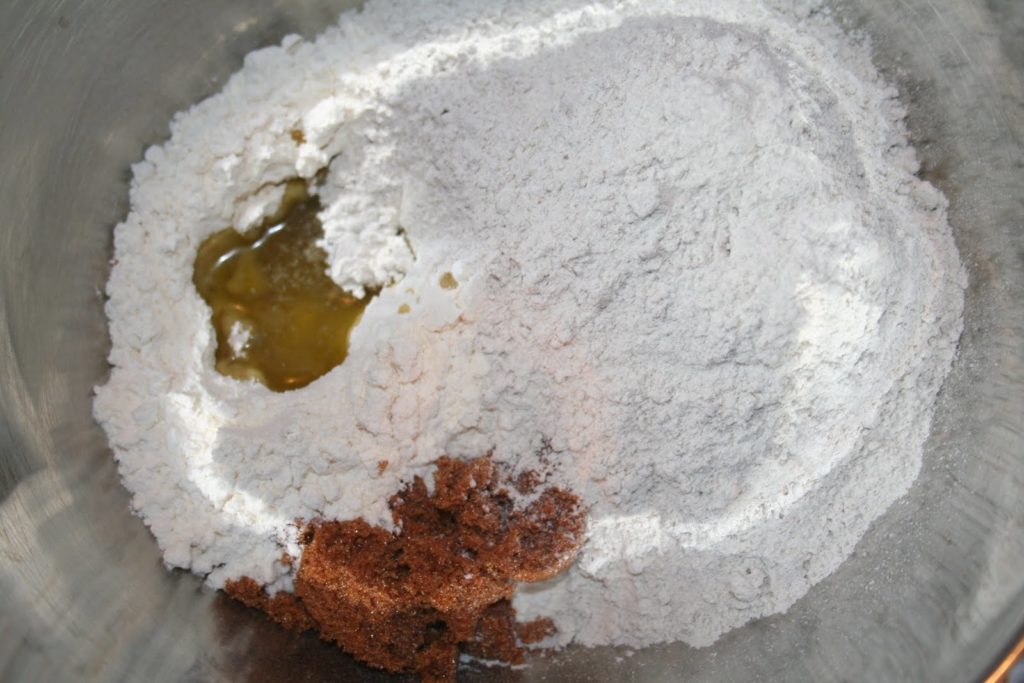 Mix well. The olive oil will clump the flour a bit, but when you add the milk to the spiced honey, everything will dissolve!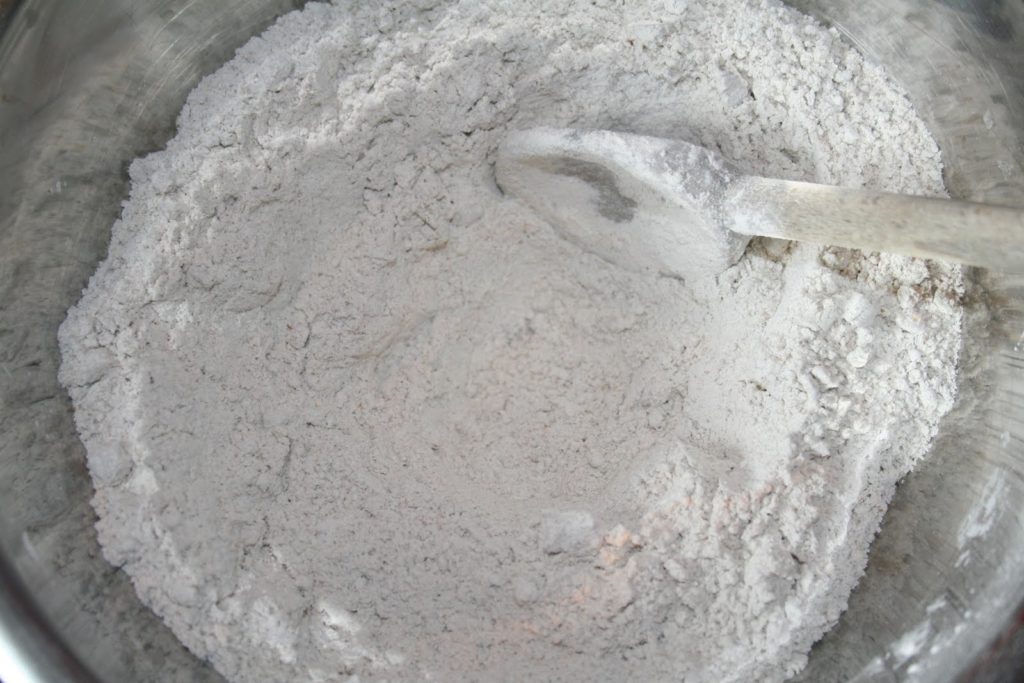 Add the spiced honey milk in one go to the center.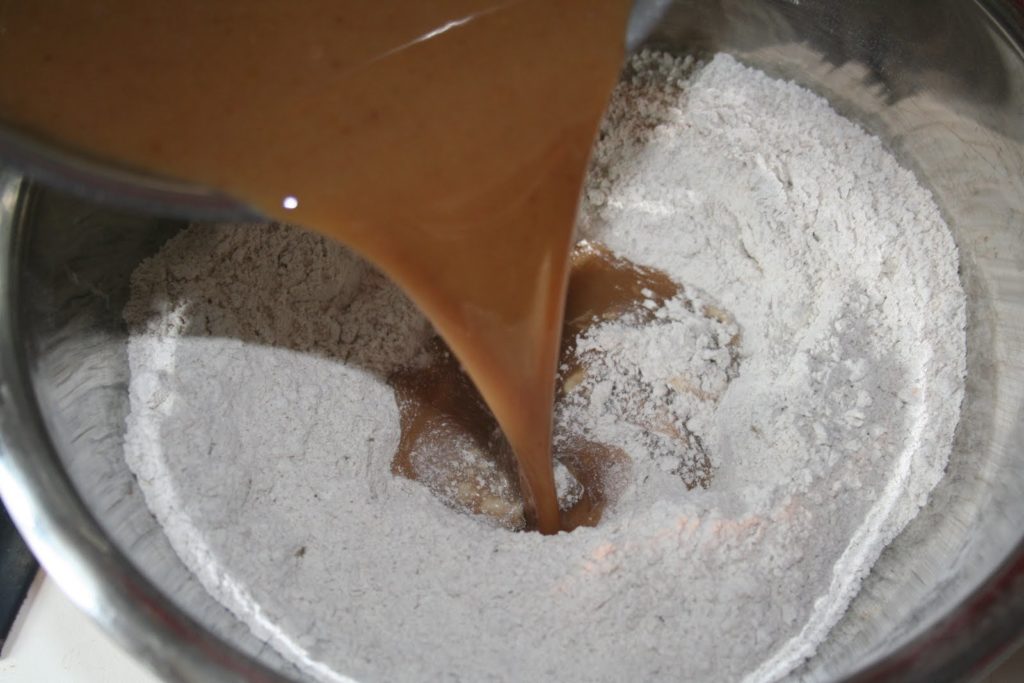 Mix well. Simply stir briskly with a wooden spoon. The lumps will disappear quickly thanks to the rye flour.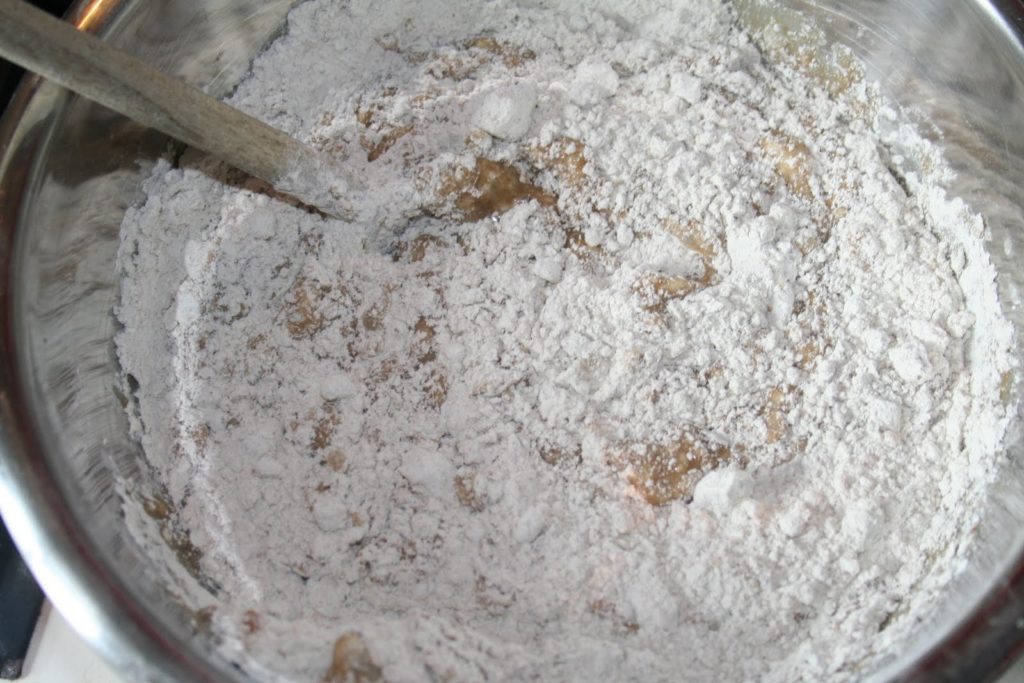 After one minute, there are no more lumps.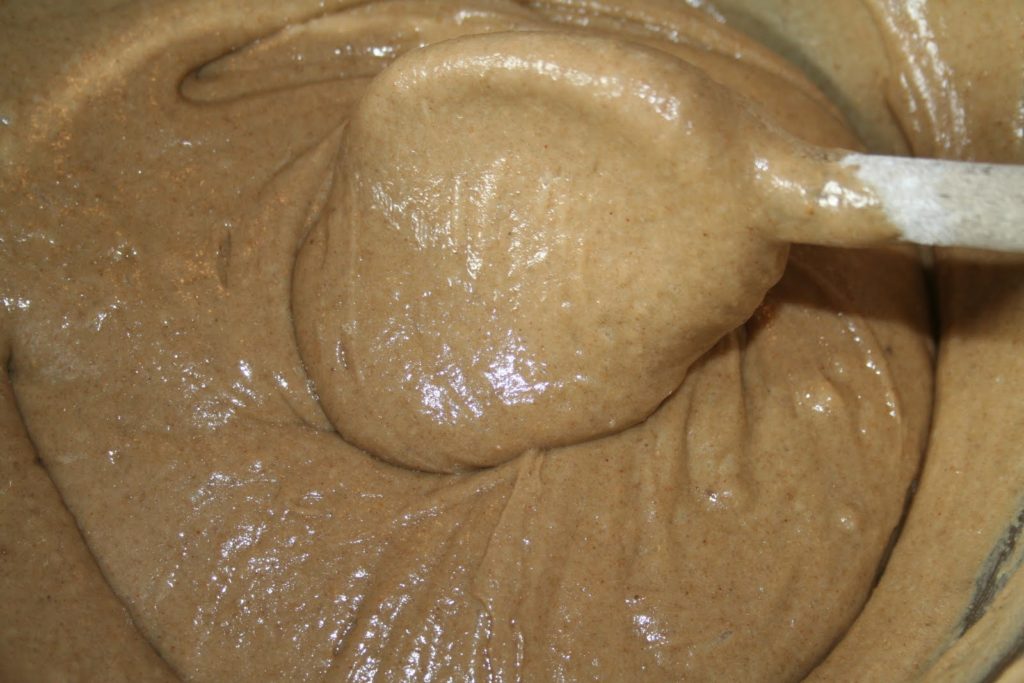 Preheat the oven to 150°C. Pour the batter into a large cake pan. I simply greased it, as usual, with the release spray I use for the
canelés
.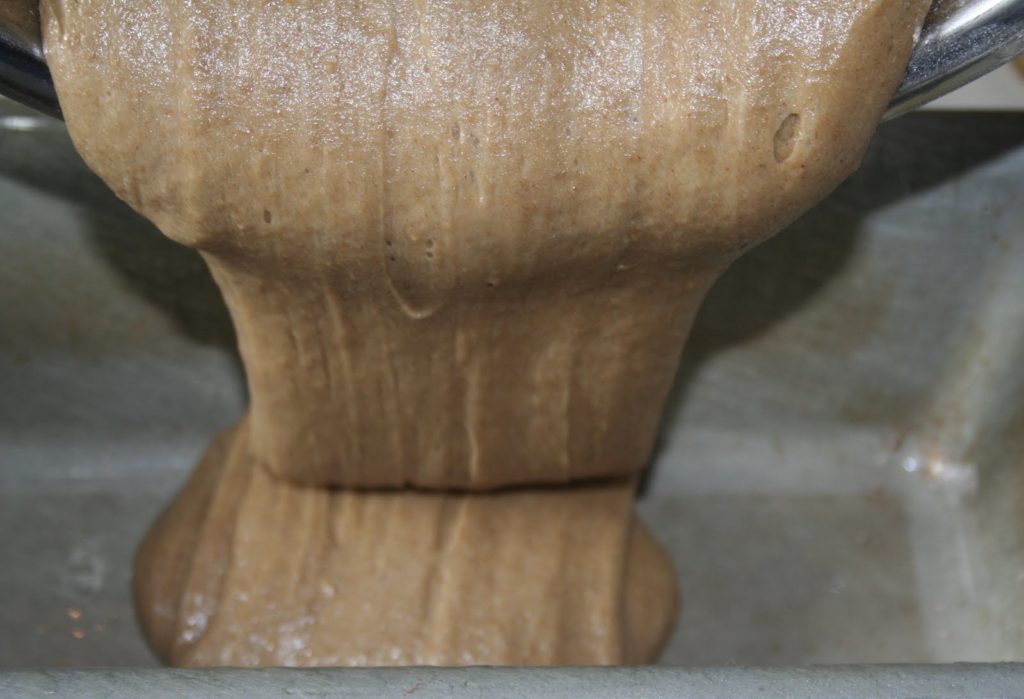 The dough reaches a little more than halfway up the pan.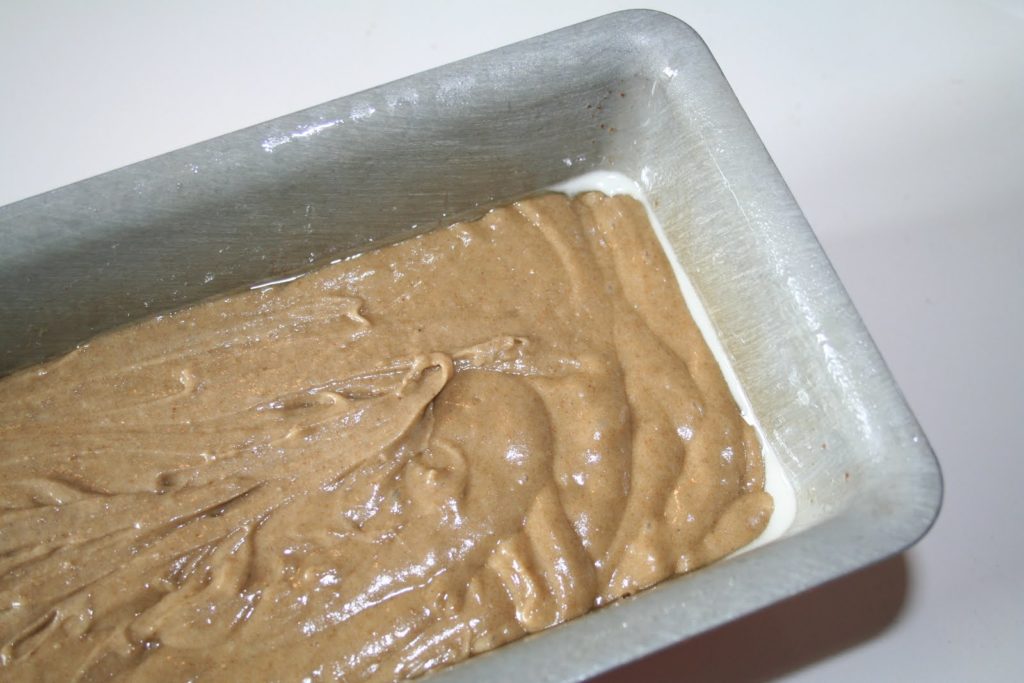 Bake at 150°C for one hour. Unmould directly from the oven onto cellophane paper.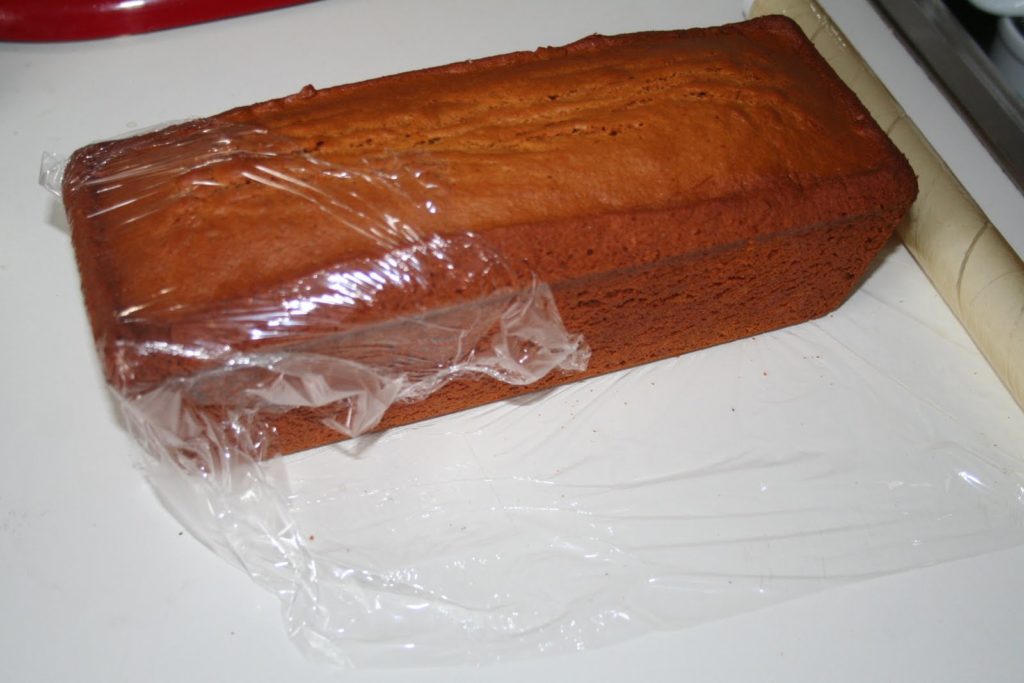 And pack it warm so that it retains all the moisture it contains. You have to be careful with your fingers, because it's easy to get burned! It is necessary to let it cool down in its protection. It can be consumed the next day. It stays good for a long time. Until it's stale!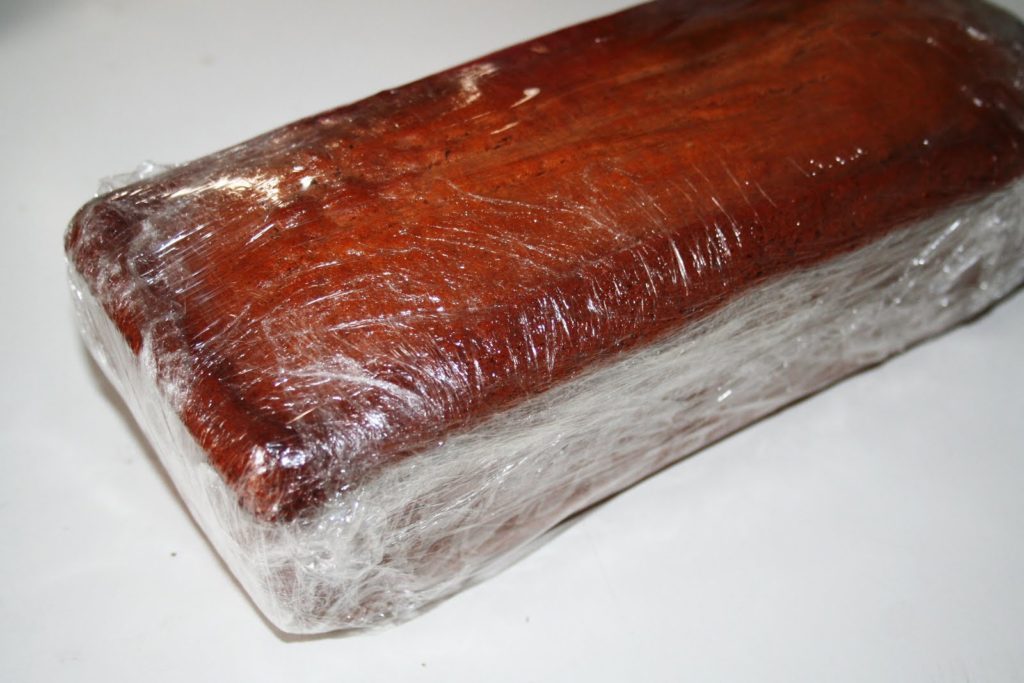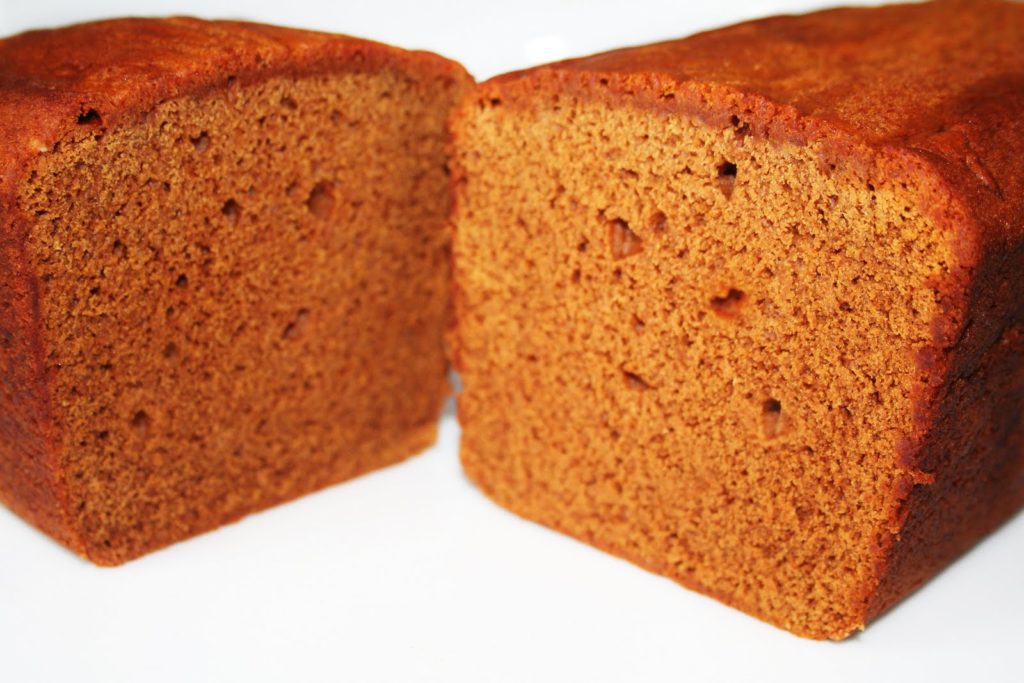 (adsbygoogle = window.adsbygoogle || []).push({});